This article contains affiliate links for which I may receive a small commission, at no additional cost to you, should you decide to make a purchase by using them. Learn More
Vegan and sustainable shoes are not a gimmick. If you've followed the fashion scene for a while, you'll know that bigwigs in the fashion industry are coming under fire for what have been unscrupulous practices.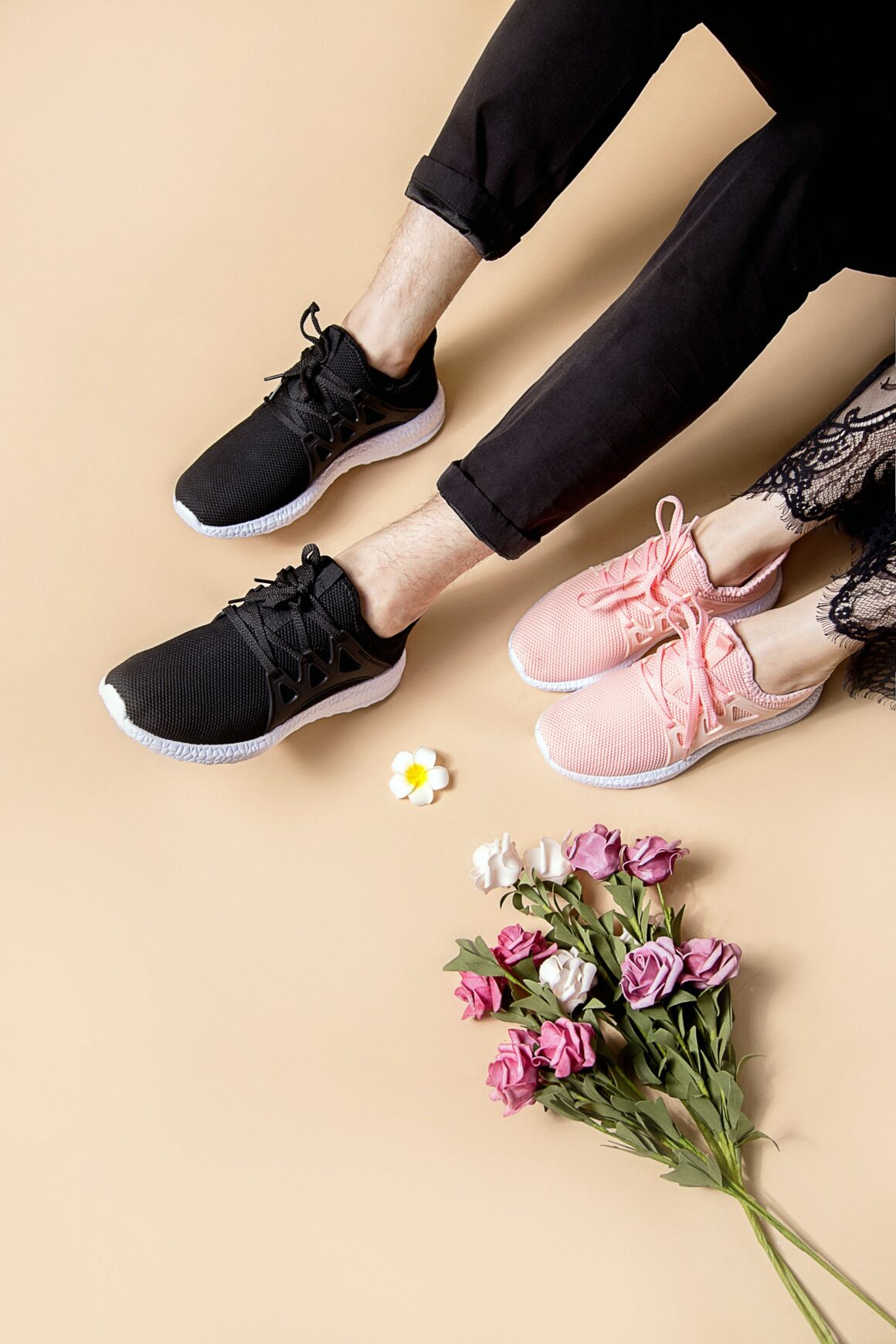 Usage of animal products, animal testing, unethical working conditions, and human rights violations—unfortunately, your favorite shoe brands have been dabbling in some bad habits. Because they've been caught, many companies are now rebranding. But can we still trust them?
When revenue and sales are the order of the day for most mainstream brands, it's better to entrust your money with shoe brands that exercise sustainability and follow vegan practices.
Which brands should you side with? Here are my top picks of the best vegan and sustainable shoe brands that you should try.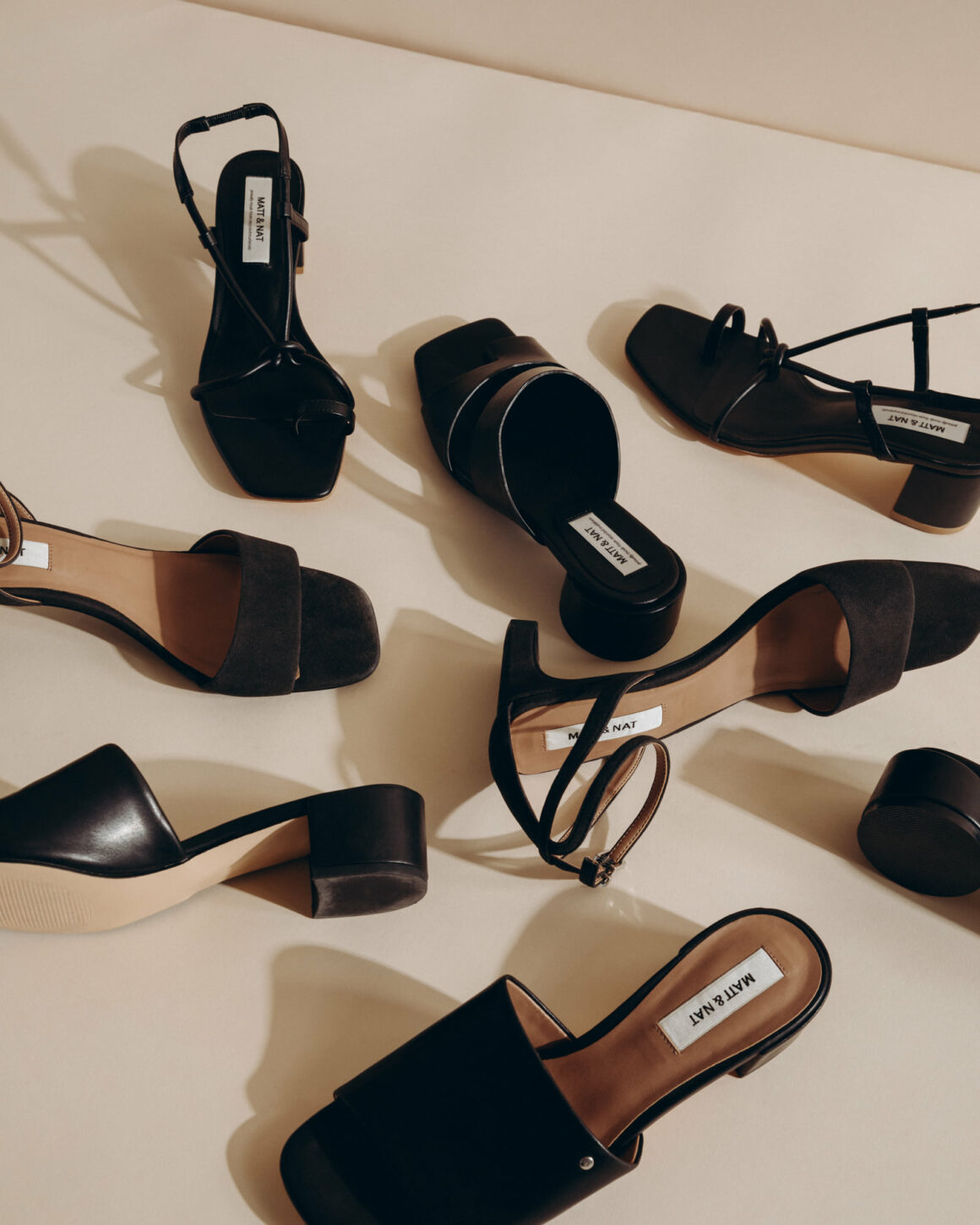 Location | Available in Canada, United States, United Kingdom, Japan, Germany, and Australia
Ethics | Eco-friendly, sustainable, uses recycled materials, vegan, cruelty-free, follows SA8000 standard in factories.
Price Range | $$
Matt & Nat was an idea that was made into reality in the year 1995. Taking inspiration from MATERIAL and NATURE, Matt & Nat was set out to represent ethical values, excellence, inclusivity, integrity, authenticity, responsibility, and love.
The brand has become one of the leading vegan shoe brands because of its designs, materials, and innovative ways to improve production through eco-friendly methods.
Matt & Nat has perfected the process of recycling materials. They use cardboard, nylon, rubber, cord, and even windshield resin to create better products that customers can purchase, guilt-free
Throughout the years, they've also released collections that use PVC and other recyclable materials. With more than 800 boutiques in Canada and other countries, Matt & Nat is doing its part in creating awareness among consumers about the importance of vegan and eco-friendly shoes.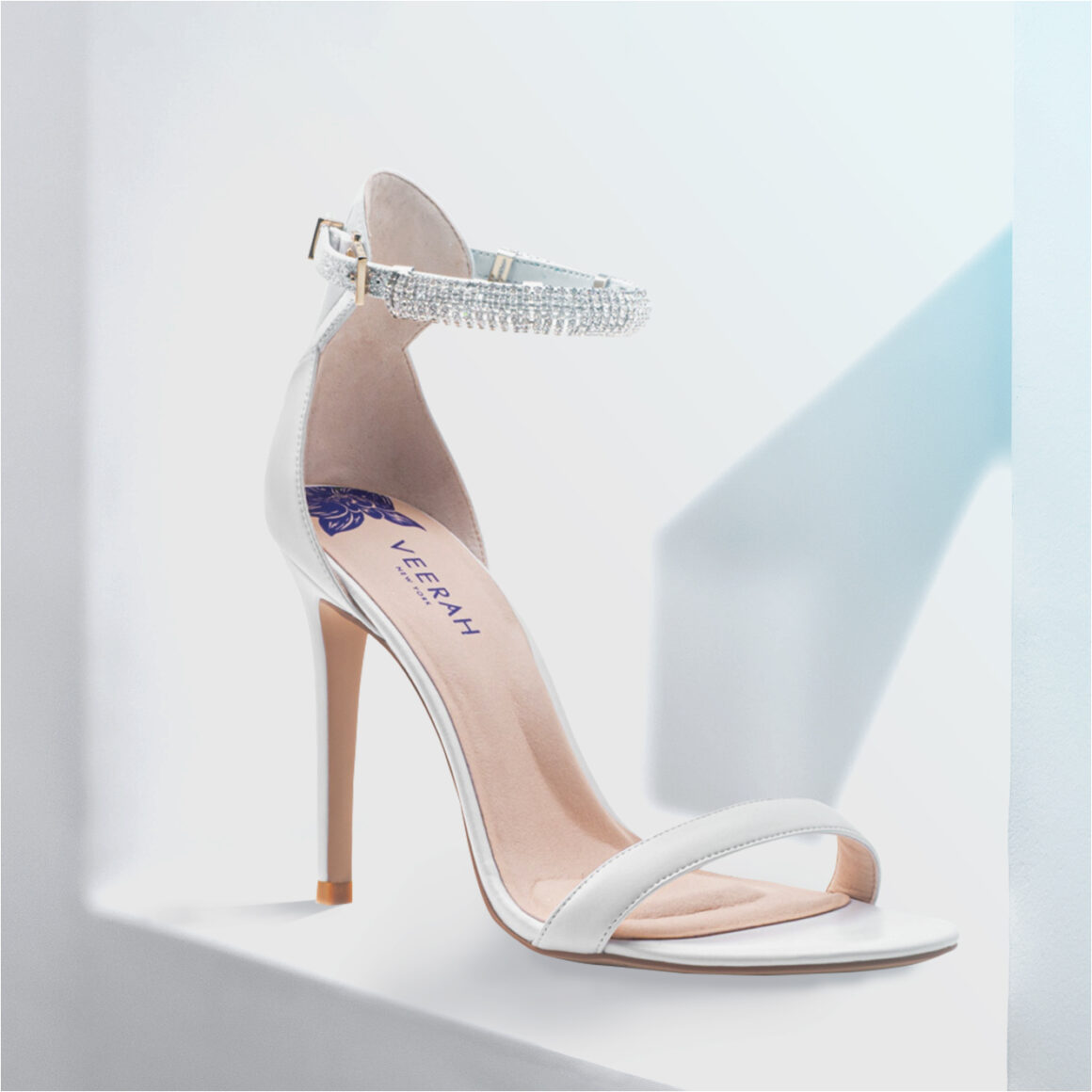 Location | New York, USA
Ethics | Cruelty-free, eco-friendly, PETA-approved vegan, sustainable, uses eco-conscious materials, all products are PVC free.
Price Range | $$$
Veerah may lean more toward the more expensive end of the scale, but the price is worth it when you consider the absolute premium, pristine quality, and designs the brand offers. Veerah presents a gorgeous collection of vegan leather shoes. But these shoes aren't made from PU leather.
The company uses various innovative vegan materials, such as apple leather, recycled plastic texture, algae foam cushion, and so much more. Because of their dedication to veganism in production, Veerah is also one of the more than only a thousand brands labeled PETA-approved vegan. The company uses water-based vegan leather, 100% organic cotton lining, microfiber lining, algae insole, bio-based memory foam, and other sustainable material that's not only water-resistant but wrinkle-free.
In a way, Veerah offers shoes as a form of investment for your style and wardrobe. So, why not just at the chance!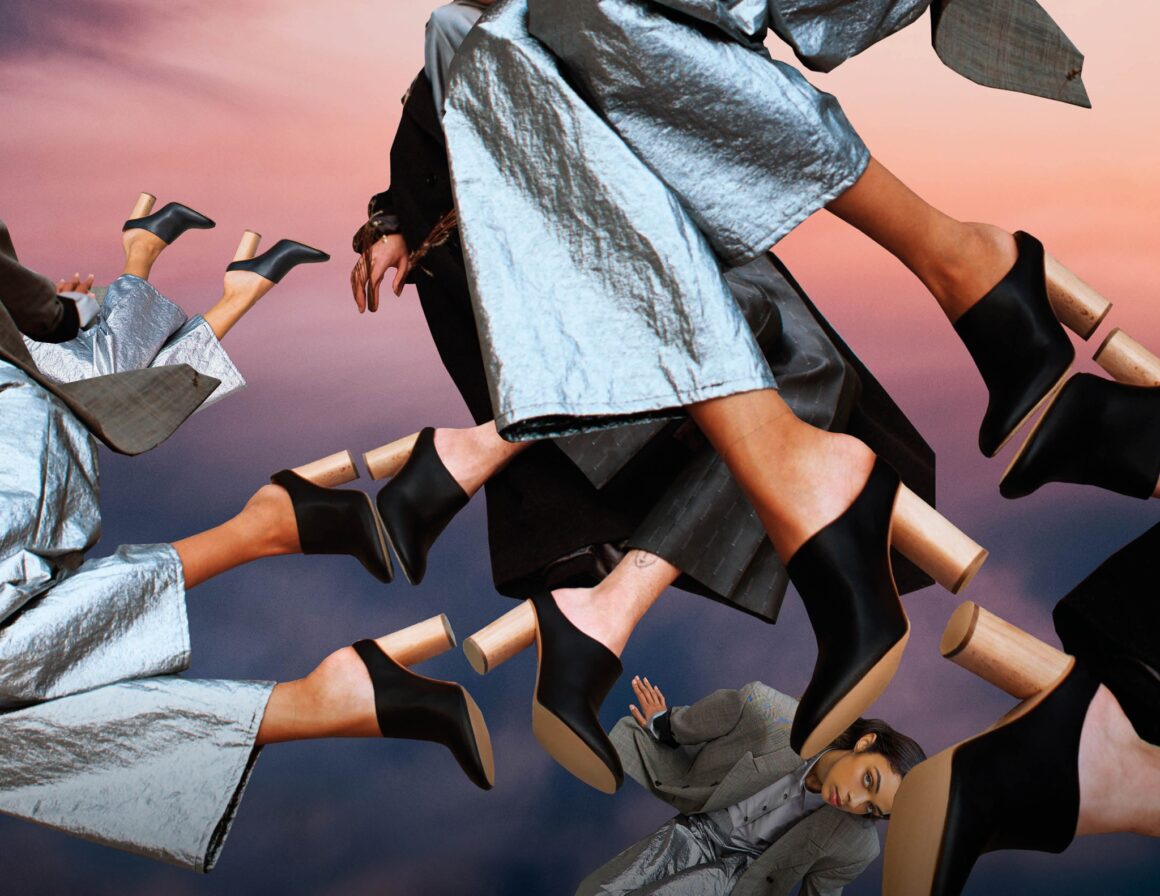 Location | New York, USA
Ethics | 100% vegan, PETA approved, uses non-animal fat glues, free from animal products, products manufactured in Porto, Portugal under fair labor practices.
Price Range | $$$
Sydney Brown is a unique brand, and not only because of its beautiful footwear collection.
The company manages a closed-loop recycling program, which allows them to use their previous sales to make new products. After the shoes have been thoroughly used, all that's required is for the shoes and bags to be returned to Sydney Brown. The products are then dismantled and recycled to produce new soles and assemble new shoes, which they then ship to suppliers to sell through their stores.
Because of this recycling program, Sydney Brown manages to improve its products and maintain quality. The brand also provides 20% discount codes as incentives to all those participating in the closed-loop program.
Sydney Brown is also very transparent about its proceedings with material, production, and resources, so if you need more information, its website offers all the information you need.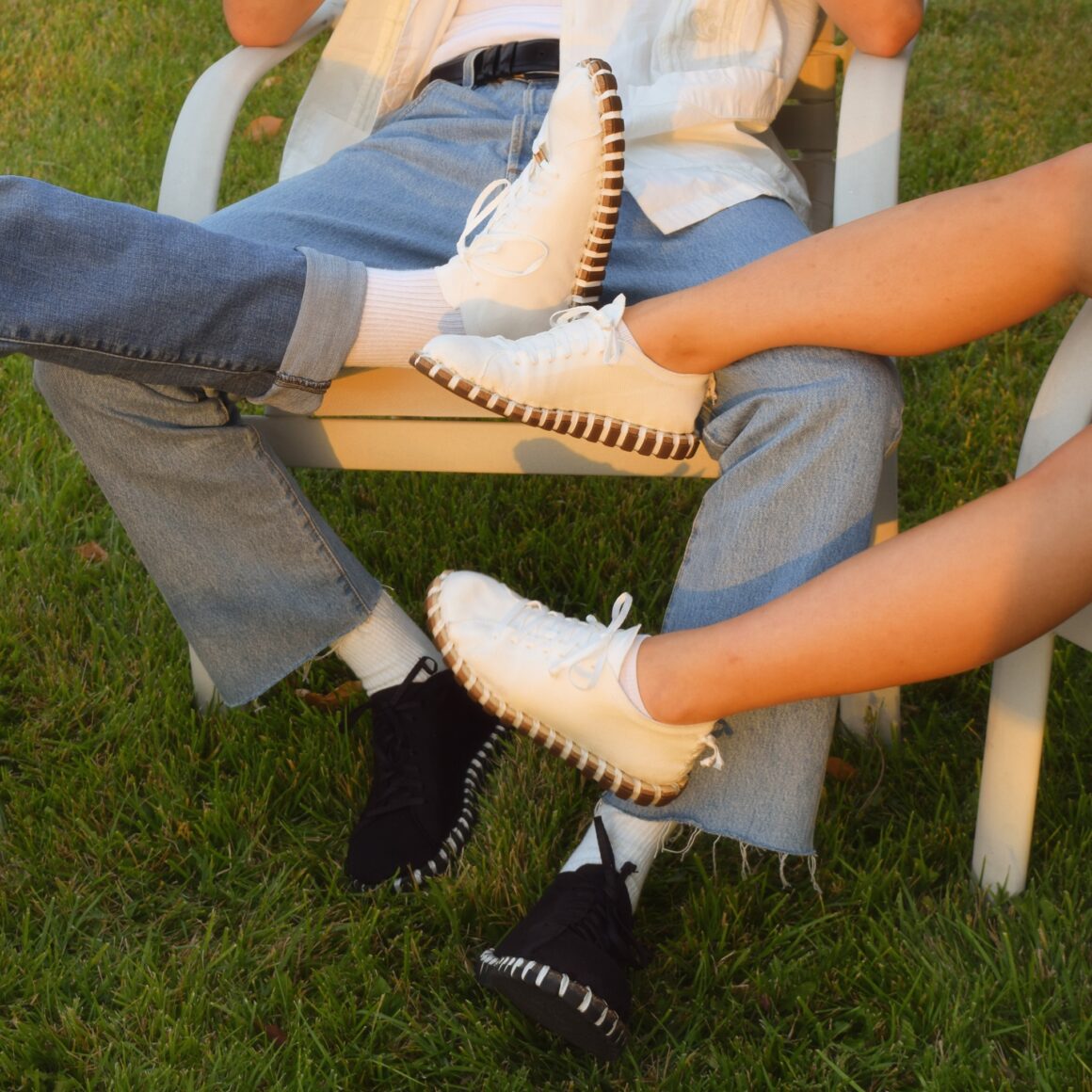 Location | Brooklyn, NY
Ethics | plant-based, adhesive-free, 100% animal-free, products made using cork, cotton, eucalyptus, corn, and natural rubber, sustainable, free from leather, synthetic foams, plastics, synthetic rubbers, polyesters, nylon, and thermo polyurethane.
Price Range | $
This distinctive brand of footwear is probably my favorite of the lot. It's not only their progress in eco-friendly practices that make them so different. It's their method of shoe production. Their product is glue-free, made by hand, flexible, re-craftable, and recyclable. On top of that, these shoes are also machine washable, so you won't have to worry about your shoes wearing out from that powerful spin cycle.
The upper portion of the shoe uses eucalyptus and corn fibers to create a soft and sturdy covering that's temperature regulating and antimicrobial, so your feet won't stink up, even after a long day of wear. The midsole uses cork and cotton for a soft and comfortable texture. The outer sole is made using a unique rubber formation that combines natural minerals such as sand, plant-based composition, and synthetic composition, so you get the abrasion resistance of a work boot. Kengos uses corn and potato starch-based wax for the laces and webbing for extra strength and resistance to bind it all together.
In short, Kengos provides us with a truly comfortable and beautiful natural, vegan, and sustainable shoe that costs less and is durable to boot.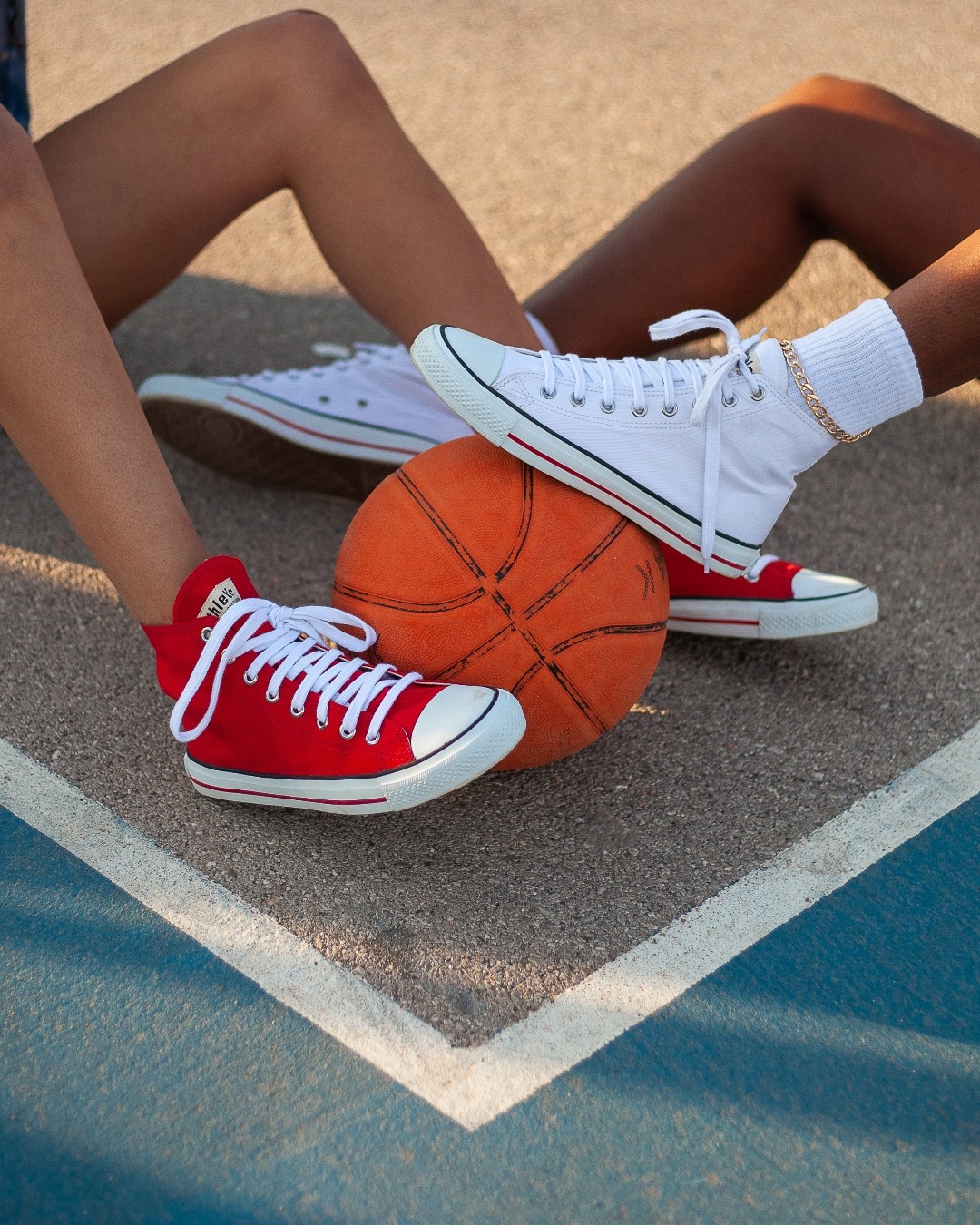 Location | Germany
Ethics | Member of Talon Fairtrade Workers Welfare Society based in Pakistan, Cotton grown by Fairtrade producers, PETA-approved vegan, no animal products used, natural rubber FSC® certified.
Price Range | $
This German brand is making massive strides in creating equal opportunities and providing a sustainable, healthy environment to all who work for them. But that's not all that has made Ethletic the talk of the town.
Ethletic's products are made using cotton obtained from Fairtrade producers exclusively. The brand is also PETA-approved and uses natural FSC® certified natural rubber and latex milk that's used as glue. Their sustainable sneaker collection is one of the most comfortable, aesthetically pleasing collections around. They also provide sneaker repair services, although that's exclusive to German buyers. Nevertheless, the brand encourages repairing your sneakers instead of throwing them away.
Ethletic is also doing its part in shedding light on the actual creators of the sneakers, the seamstresses. Using the tip me option, customers can even send tips globally to their seamstress in Pakistan. Having followed a long journey that allowed them to become a well-loved vegan brand, Ethletic is only getting started on improving their brand even more.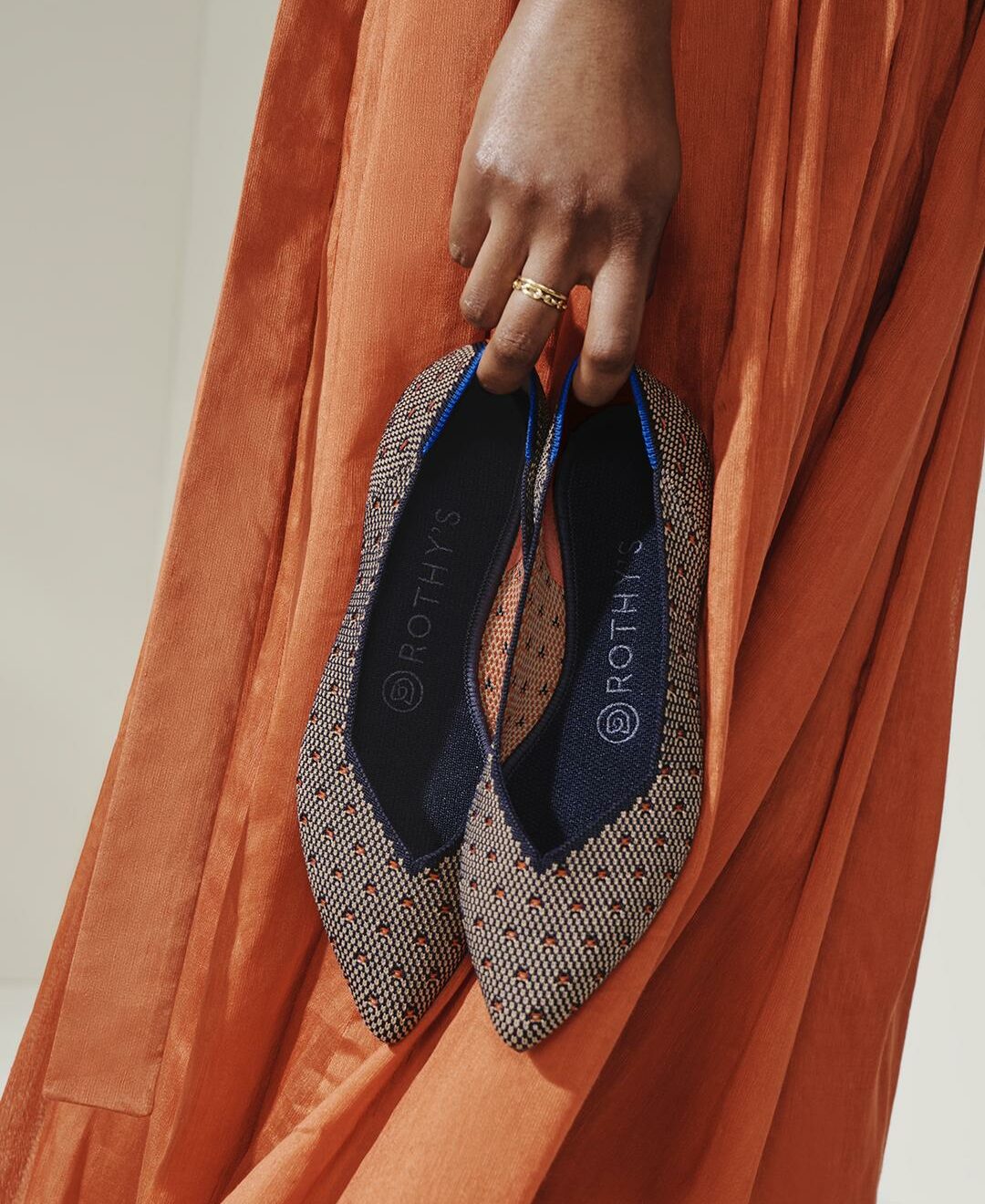 Location | San Francisco, Boston, Washington D.C, New York, Los Angeles, Chicago
Ethics | Uses natural and renewable resources including plant-based oil and recycled rubber, algae-based foam, and plastic water bottles into thread, finished by hand, all products are fully machine washable.
Price Range | $$
Rothy's may seem like an uber-luxurious brand that may not be within your price range or according to your style by name and reputation. But with its super-comfortable structure and almost flawless design, Rothy's may surprise you.
Rothy's primary focus has always been sustainability, which is why they use eco-friendly materials and have a goal to achieve a closed-loop production model by 2023. The company is pretty innovative in its techniques and follows standard practices for responsible manufacturing in their fully-owned and operated factory based in Dongguan, China. Rothy's strives to create zero waste, which is also why they combine 3D knitting technology with handcrafted assembly to create durable, washable, comfortable styles that sell within minutes.
Rothy's designs have been a knockout among customers seeking vegan, sustainable products. And because the company focuses on recycling and is determined to have their closed-loop program take off, they're encouraging customers to recycle or donate shoes that may be past their prime.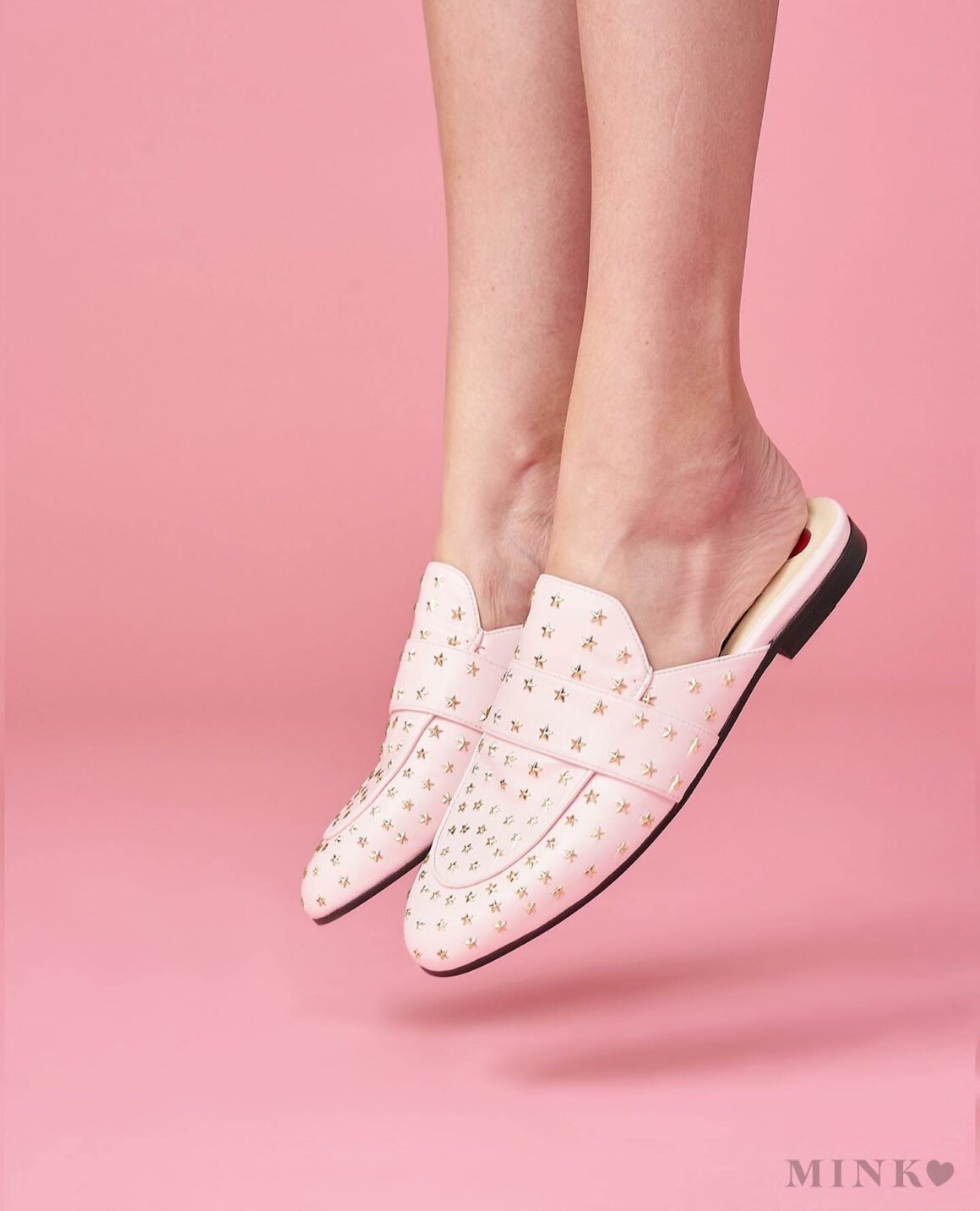 Location | Made in Italy, products shipped internationally.
Ethics | 100% vegan leather, uses recycled plastic, boosting a leather made sustainably from recycled vegetable waste, free from glues or animal products.
Price Range | $$$
While MINK Shoes are costly, you'll be spoilt for choice when picking out a pair for that perfect night out. MINK uses 100% vegan leather, specializes in luxury shoe wear, and has partnered with leading Italian material chemists to sell vegetable-based vegan leather to luxury fashion, footwear, automobile, and numerous other industries around the globe.
Since its inception, the company has expanded exponentially. MINK Shoes is promoting plans to eliminate cattle, slaughter, tannery, and leather industries from the general market.
MINK Shoes is based in the United States, so it's relatively easy for them to ship their product within the country. However, even for international customers, the company ships without charge, making it a nifty catch for those who don't want to pay extra on a fashion investment. And with customers such as Miley Cyrus on their roster, the company wants to make sure their products are available and enticing enough for everyone.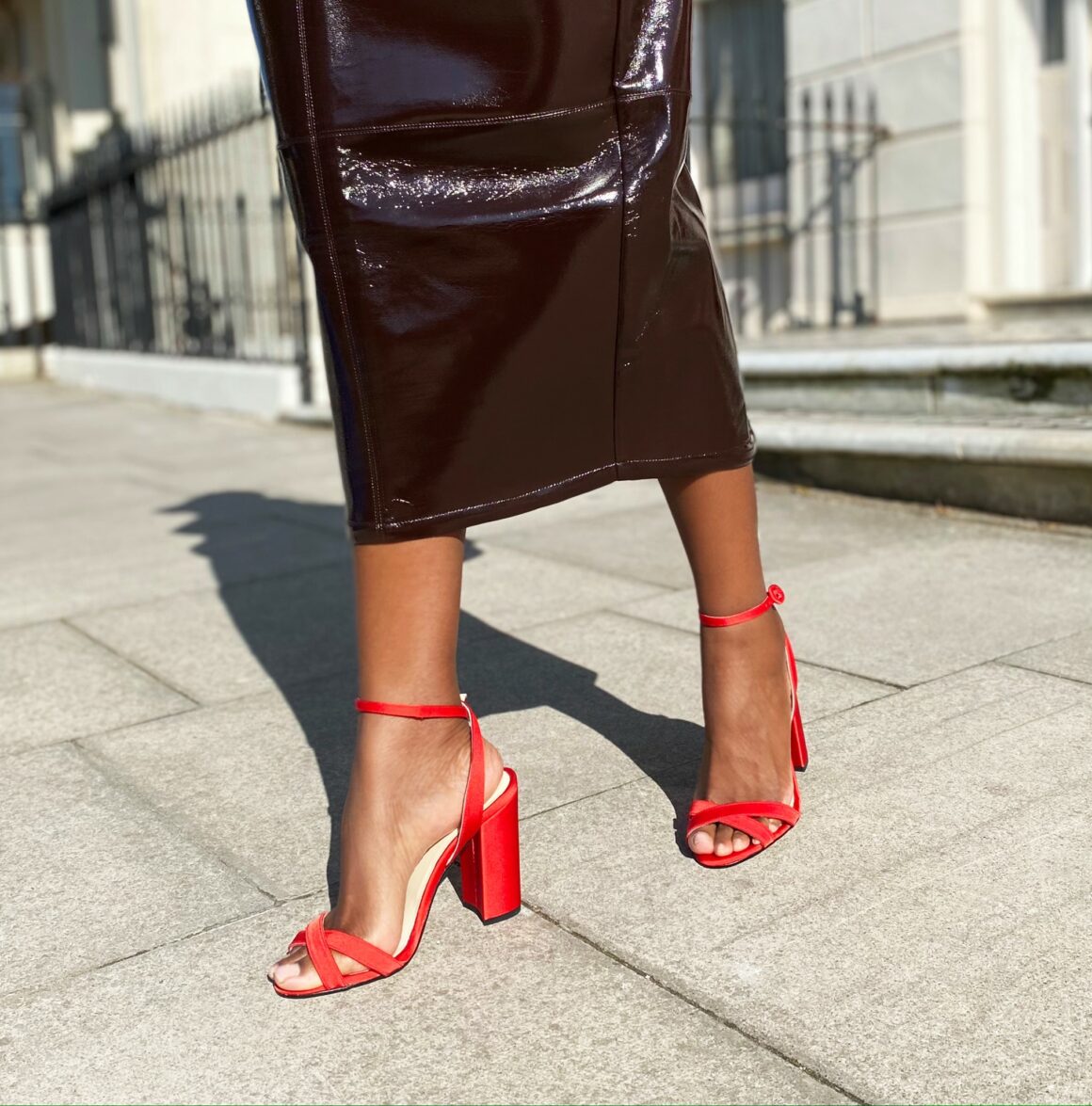 Location | United Kingdom
Ethics | All products are made using 100% recycled faux leather lining and vegetable polymer coating, insoles made with 70% post-consumer cardboard, heels, and top pieces made with PU plastic and 70% recycled rubber resin, vegan, free from animal product.
Price Range | $ – $$$
With a customer base including names like Natalie Portman and Anne Hathaway, you might think that Beyond Skin is an uber-luxurious brand, only limited to the wealthy. But the brand is so different than what you expect.
Beyond Skin is a trans-seasonal shoe brand emphasizing beauty in design and quality in material above all else. Considering how much goes into developing one pair of leather shoes, Beyond Skin encourages its customers to see beyond the label and design of the product. They want people to make conscious fashion choices. And by providing them with a gorgeous selection, the brand makes their decision so much easier.
Beyond Skin is a UK-based brand. But the company delivers its products worldwide and is available to all who want to live an eco-conscious life. Beyond Skin has appeared in various magazines and publications, including Harper's Bazaar, US Vogue, and more. They have also won awards from PETA, RSPCA, and The Observer Ethical Award.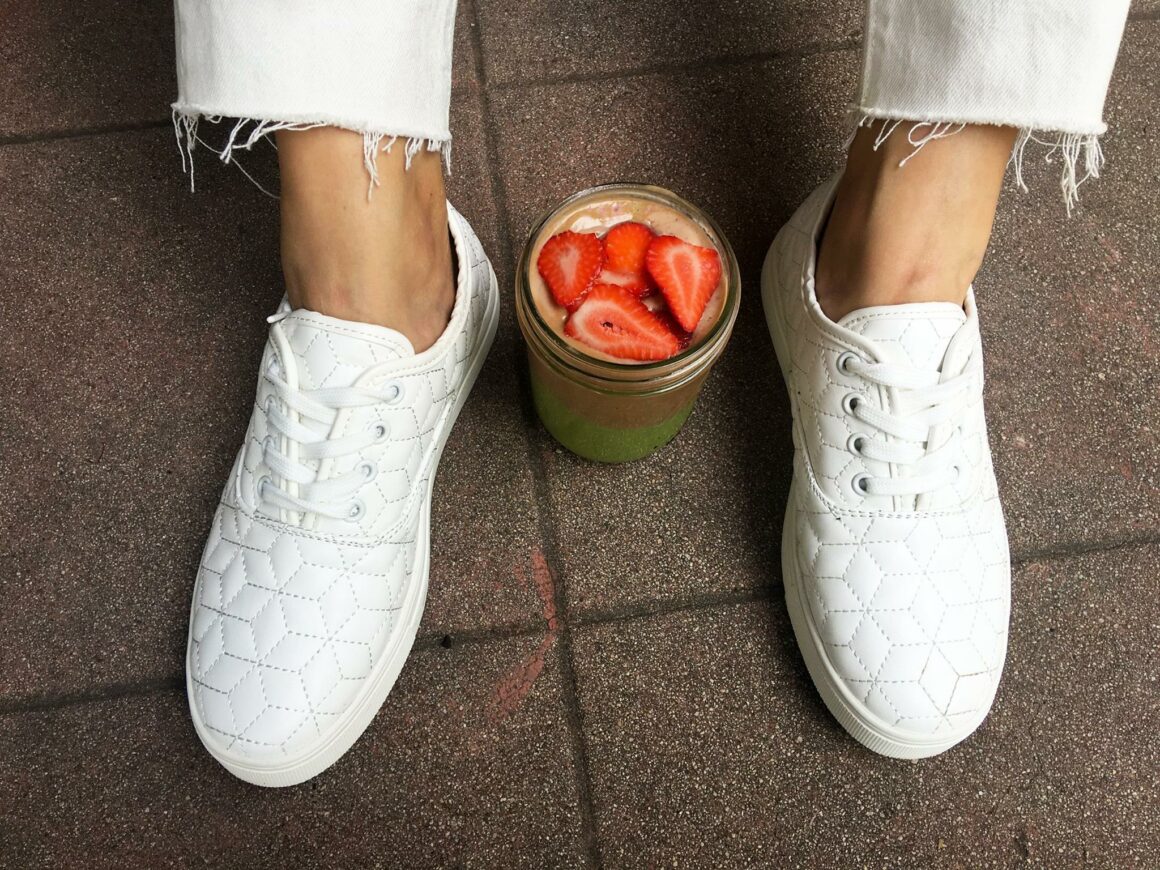 Location | California, U.S.
Ethics | Cruelty-free, consciously produced, vegan, free from all animal products, uses natural, organic, sustainably-grown materials, source materials taken from Japan, Guatemala, and North America.
Price Range | $$
Keep is a California-based company that has made strides in the fashion industry. Having partnered with numerous independent suppliers and designers, Keep offers a full range of products besides shoes. Their collection includes apparel, face masks, scarves, jewelry, bags, and quilts.
The company also provides a Uniform Program, through which they offer commercial clients with specially-designed kitchen shoes. These shoes utilize non-slip rubber soles, custom insoles with arch support and an extra heel, and stain- and water-resistant synthetic uppers for easy cleaning.
Keep's quality and design choices are well-known among shoe lovers as being bold and sharp. And by providing this quality and design through vegan products, the company does more than keep people fashionable—it encourages them to shop for more vegan brands to benefit from the exact quality expectations.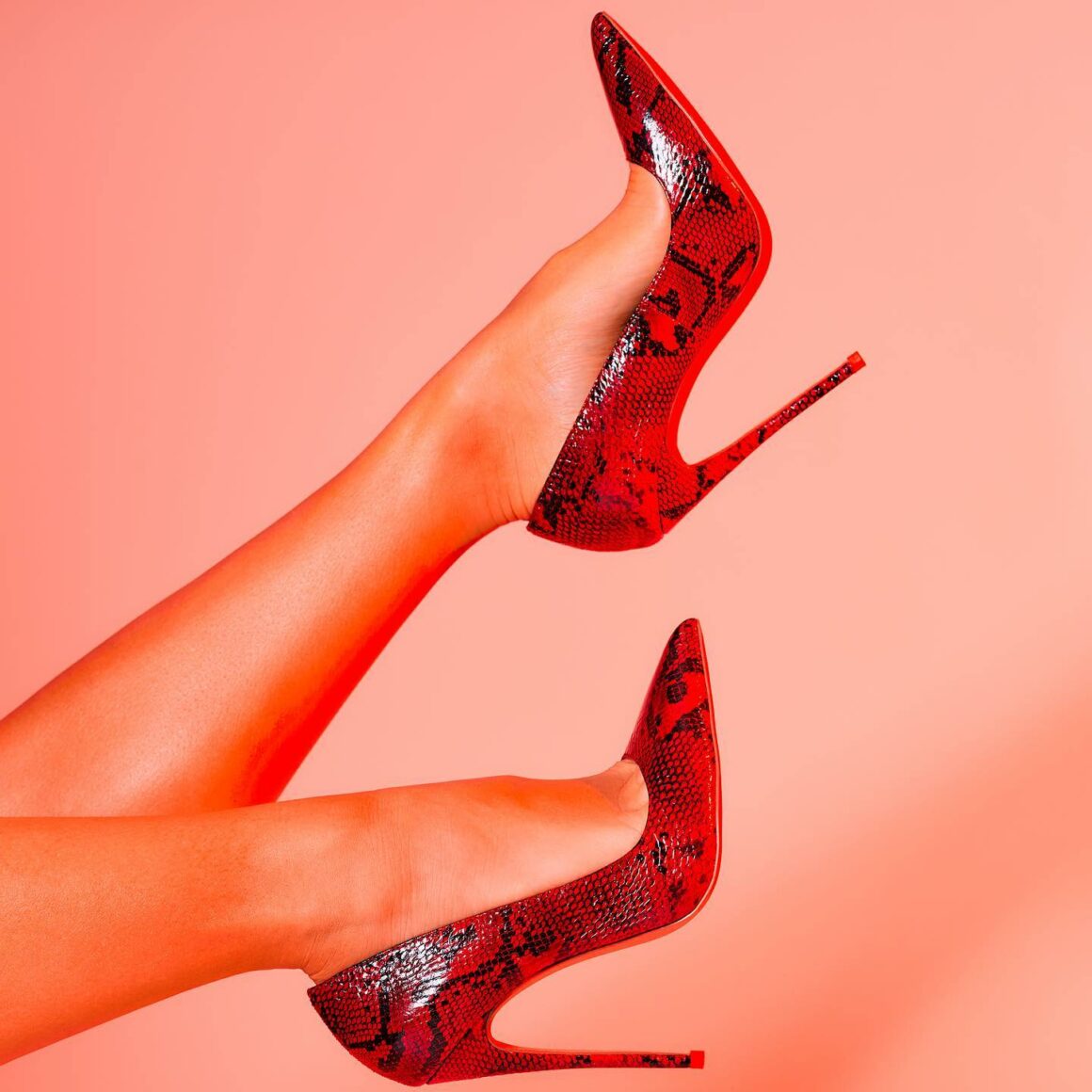 Location | Tuscon, AZ.
Ethics | Cruelty-free, vegan, ethically styled, PETA-approved brand, free from animal products, use man-made materials.
Price Range | $$$
Inspired by the founder's desire to stop eating meat and focus on practicing cruelty-free practices, Cult of Coquette combines the best vegan, sustainable fashion aspects.
The brand is entirely free of all animal products and practices that may cause harm to wildlife and domestic cattle. What makes the brand unique is its vegan selection of gorgeous and durable shoes to boot and the fact that Cult of Coquette is 100% woman-owned. So, you'll be supporting a business that's gotten to the top with determination and sheer hard work.
Cult of Coquette was initially named Coquette, so if you've seen that name before, be assured that it's the same brand with a different name. The brand's collection will remind you of Louboutin's signature looks, making it a perfect treat if you want a similar shoe that doesn't cost an arm and a leg. To top it off, with the shoe being vegan and completely cruelty-free, you'll end up with a long-term investment rather than just a shoe to add to your collection.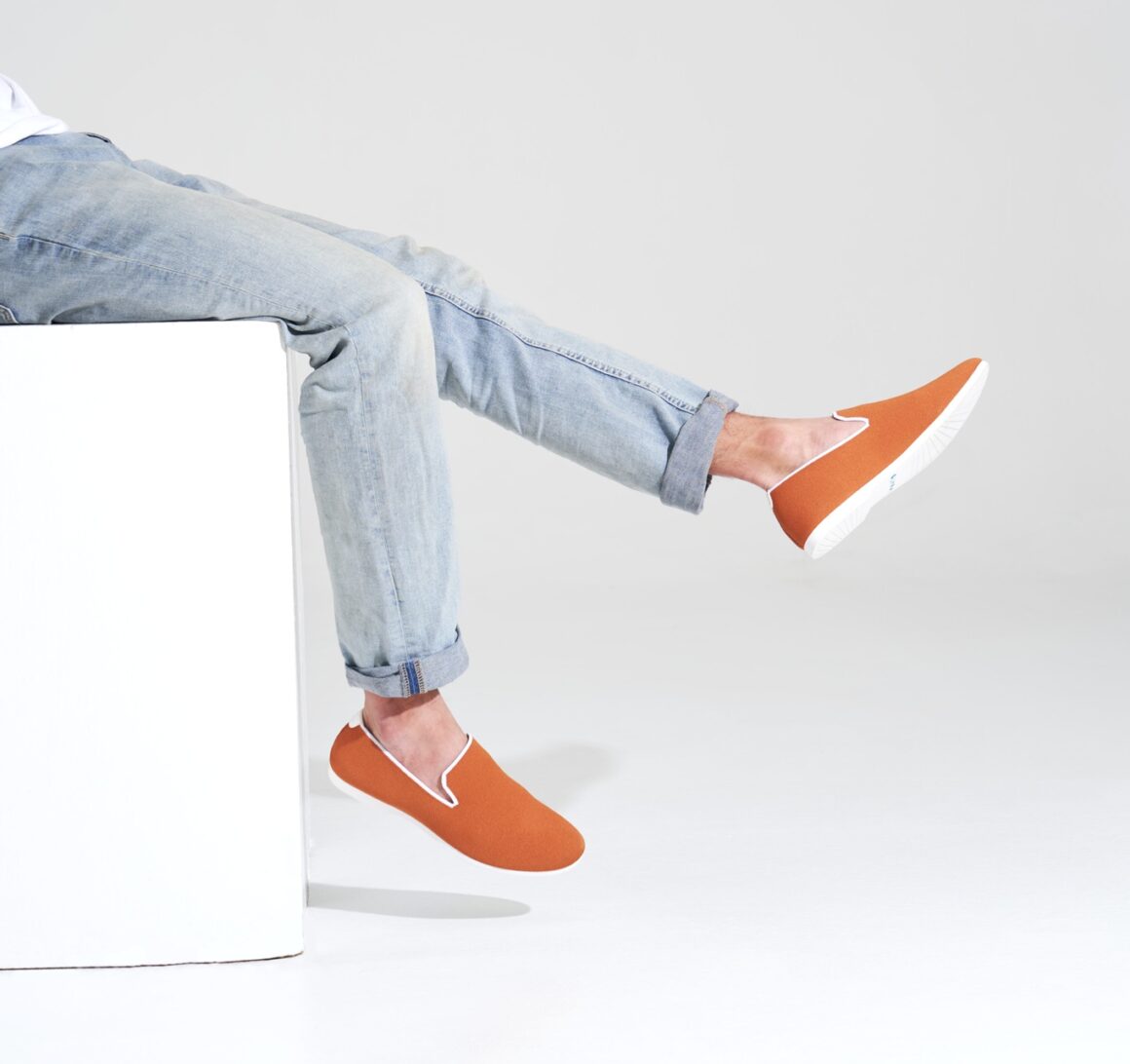 Location | United States.
Ethics | 100% free of animal products, fibers do not use animal byproducts, highly breathable, machine washable and hand washable, water-resistant, made using recycled fibers and advanced robotics.
Price Range | $$
Glyph is your best answer to minimalism and sustainability.
The company features a collection that can be worn with anything, from pants and shorts to dresses, suits, and even "birthday suits"! Glyph shoes are not made by hand but are crafted using digital knitting technology that knits the shoes perfectly. The shoes' material is made using recycled shoes from previous Glyph owners who send back their shoes once worn through.
Following the looping program, the company provides such customers with a 20% refund on the next pair they buy. By using the same material over and over, the company does its part by preventing waste. The shoe design is also ideal since it stretches around every foot, so the more you wear it, the better it will fit.
With great qualities to behold and a minimalist but pristine design to boot its reputation, Glyph shoes tick all the right boxes for all customers.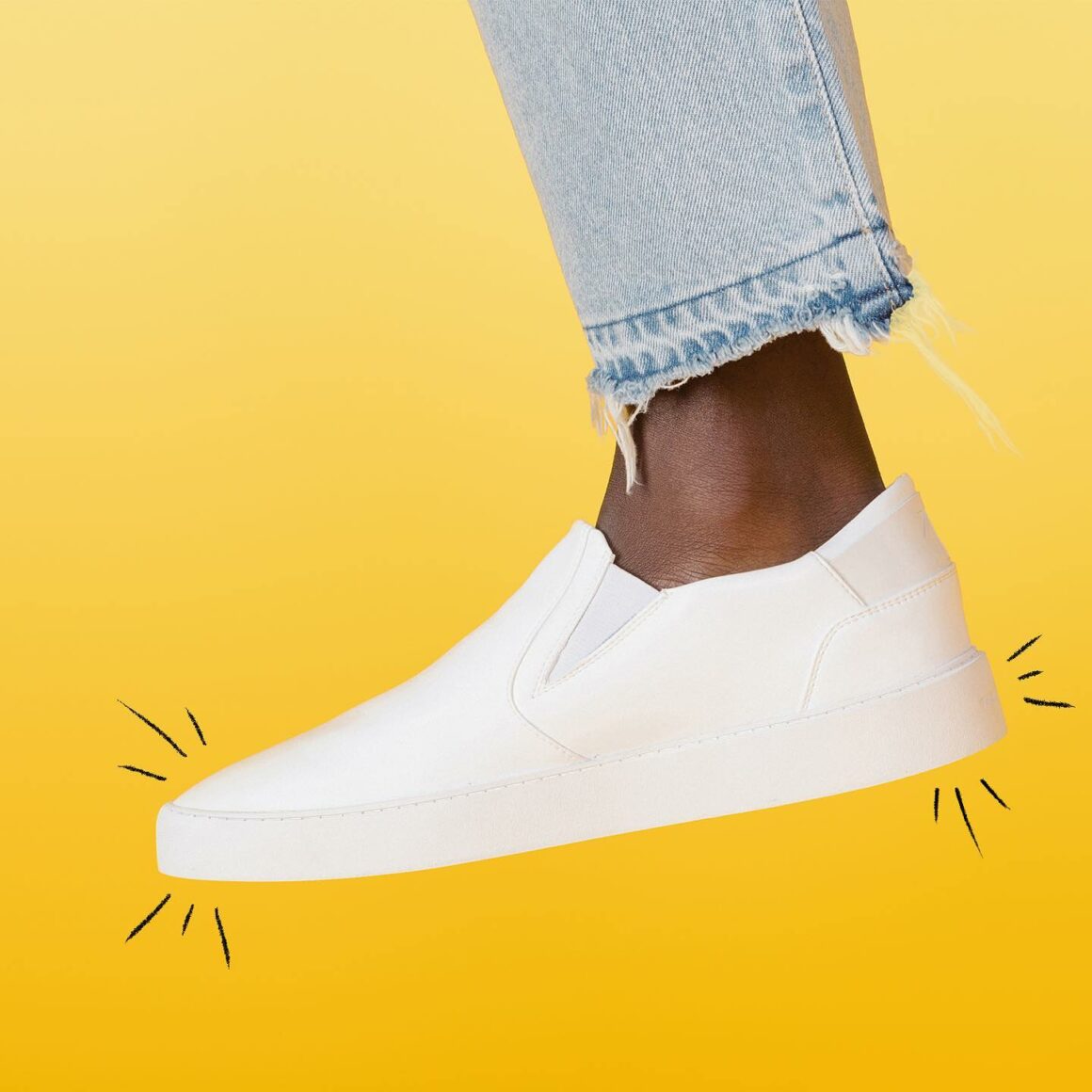 Location | New York City, U.S.
Ethics | Uses raw materials and resources such as aloe vera, recycled bottles, sugar cane, and coconut husk, stain-proof, water-resistant, cleans easy, first recyclable sneakers, part of the closed look program, committed to zero waste, certified B corporation.
Price Range | $$
Thousand Fell is another company that uses the closed-loop system to create a difference. In addition, the company has also started the Super Circle program, which allows customers to participate in an experiential recycling program.
By minimizing external resources and using raw materials to make their shoe line, Thousand Fell does its part in improving the environment. Alongside, they spread awareness among hundreds of thousands of customers on how small changes can make a big difference for the earth's health.
They aim to eliminate their role in creating waste by crafting sneakers that last longer, are durable, and are easy to refurbish. And by sourcing materials that leave low carbon, water, and energy footprints, Thousand Fell continues to come closer to accomplishing its goal, one pair of shoes at a time.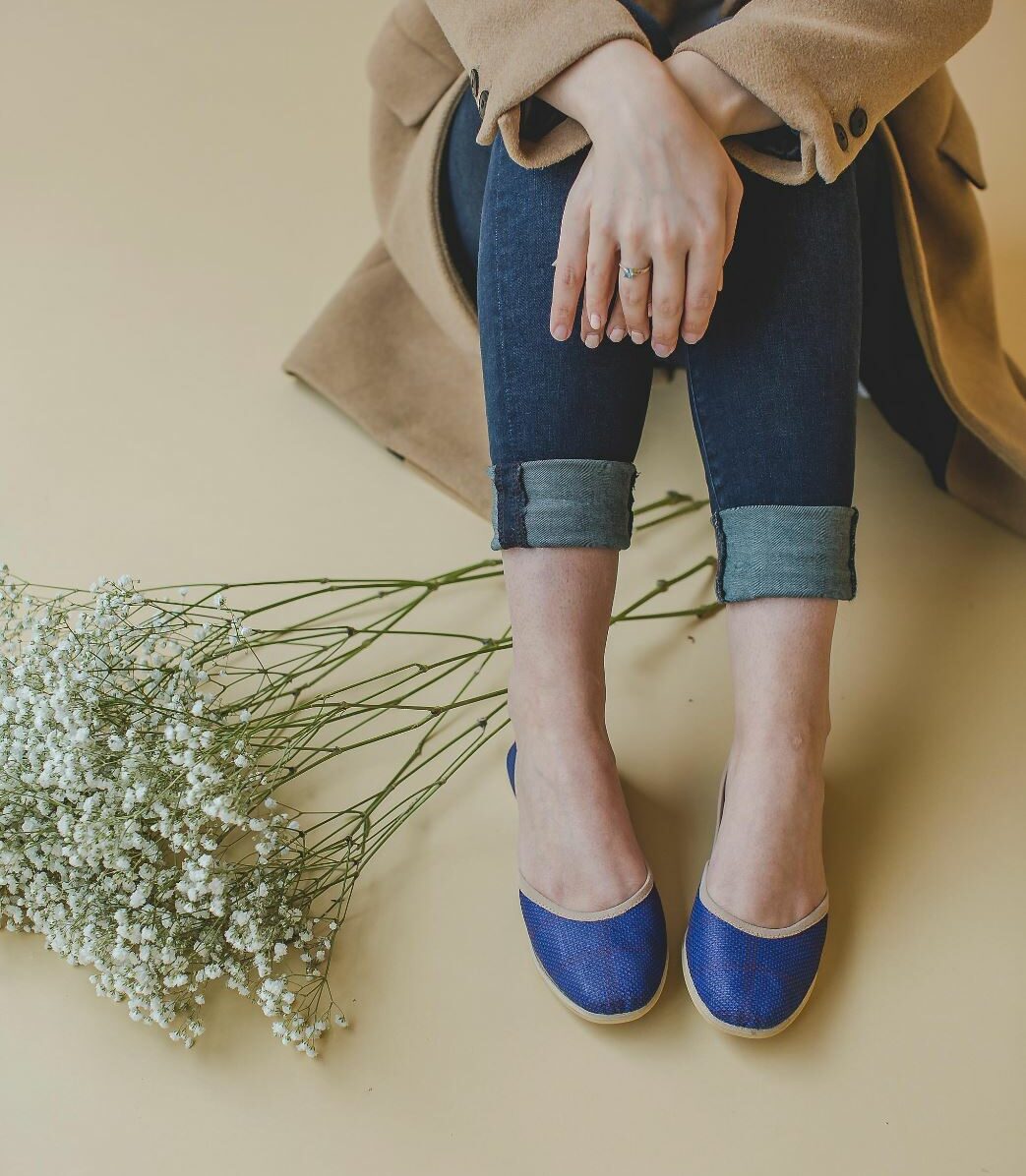 Location | Seattle, Washington.
Ethics | Individually made, handcrafted, custom-designed, made by artisans in Sangla Hill, Faisalabad, Pakistan, unused waste is recycled, staff and artisans are supported medically and financially, lightweight, eco-friendly.
Price Range | $$
Fuchsia is another personal favorite, mainly because the brand highlights the absolute talent and masterful designs coming out of an underrated fashion source, Pakistan.
The flats, also known as Khussas in Urdu, Pakistan's native language, are probably one of the most comfortable shoes in existence and conform to the feet once you wear them.
Unlike your regular shoes, these khussas or flats in the vegan collection are not designed en masse. Instead, the product goes into production once the order is made. Artisans from Sangla Hill use their honed skills to create products from premium quality sources. These shoes are stitched by hand, the vegan leather carved by hand, and the embroidery down to the last bead is added by hand, making each pair unique.
While all of Fuchsia's shoes are not made with vegan leather, the popularity of their vegan collection might just encourage them to switch to the eco-friendly option very soon.
Final Thoughts
The fashion industry may not be bursting at the seams with vegan shoe options, but it's clear we have plenty to choose from.
Why not switch your style and make a better choice? Even the most minor efforts can make significant changes. One by one, if we begin switching to eco-friendly fashion sources, we can do our part in not only spreading awareness about these businesses, we can make massive changes for the betterment of our planet!