This article contains affiliate links for which I may receive a small commission, at no additional cost to you, should you decide to make a purchase by using them. Learn More
The swimwear industry is finally catching up to the rest of the fashion world in making their pieces more ethical by giving customers more sustainable options to choose from. Taking part in sustainable fashion is not limited to thrifting or renting out only. One can make responsible choices even while buying new items.
For those new to sustainable fashion, having to decide between fast and slow fashion can be conflicting. This is usually because of the attractive prices of fast fashion products. Everyone tells you to do your research, but it's hard to know where to start. So here's a good place.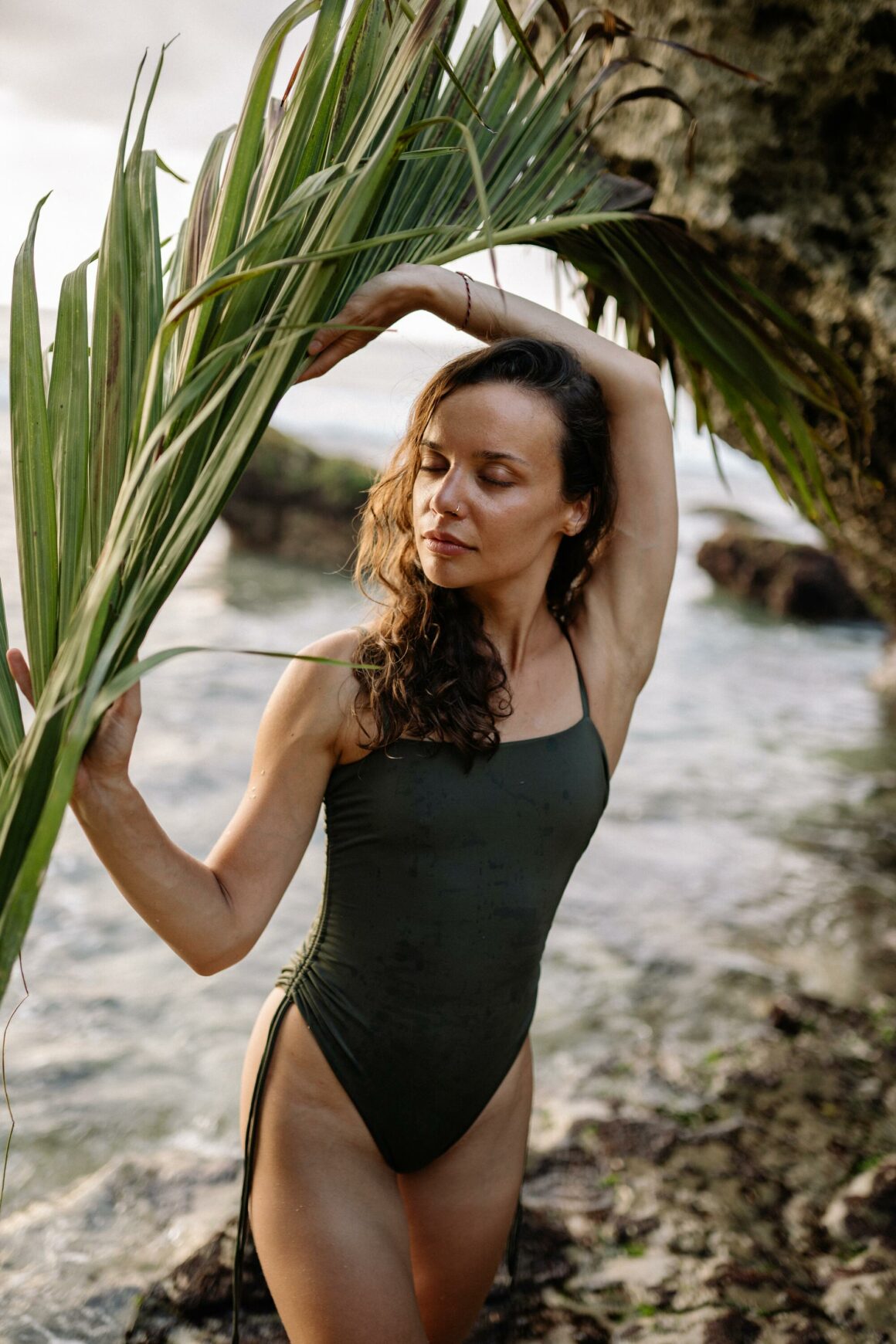 To make things easier for you, we have compiled a list of socially responsible brands. Brands that have worked to make green fashion more accessible and affordable to the public. We cover each brand's ethics and other relevant information, which will help you understand if it's a fit for you.
This summer, watch out for sustainable swimwear that will make you look good and feel even better.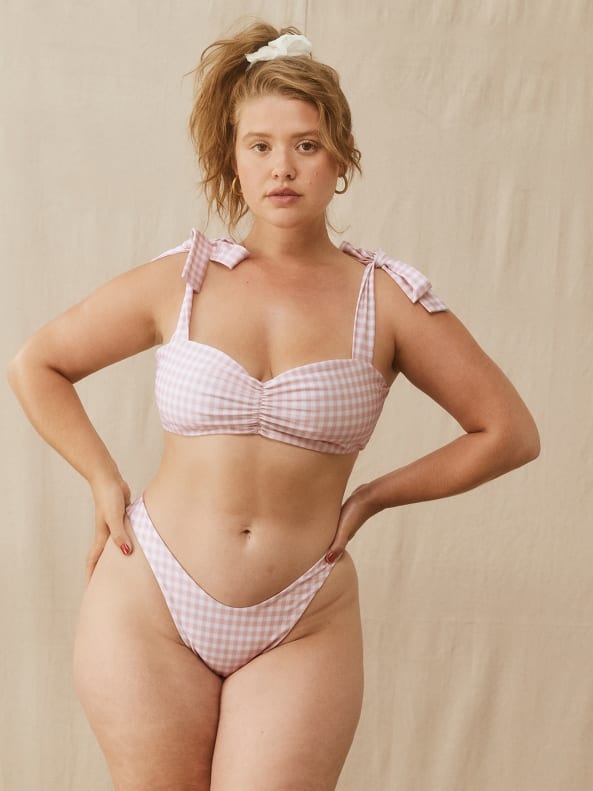 Ethics | Reformation's mission is to bring sustainable fashion to everyone, everywhere—100% transparent and always prioritizing the working conditions of their workers.
The company partners with the Fair Labor Association to ensure that workers have a fair and safe working environment. In addition, they use low-impact materials to produce their garments and repurpose old, vintage clothing.
Made from ECONYL®, a renewed nylon fabric takes the plastic dumped in the bottom of the oceans and turns it into practical textiles. Reformation Swim is a pioneer for sustainable practices in the swimwear industry.
The LA-based clothing company has an impressive collection of sustainably produced swimwear that is cute and affordable. This makes it easier for you to decide while looking for summer 'fits.
Various styles range from bikinis, one-piece swimsuits, and other beachwear that will have you looking ready for the sun in no time! They come in pastel, muted, deep, and printed collections.
Reformation Swim comes out with limited-edition collections in small quantities based on demand to prevent wastage.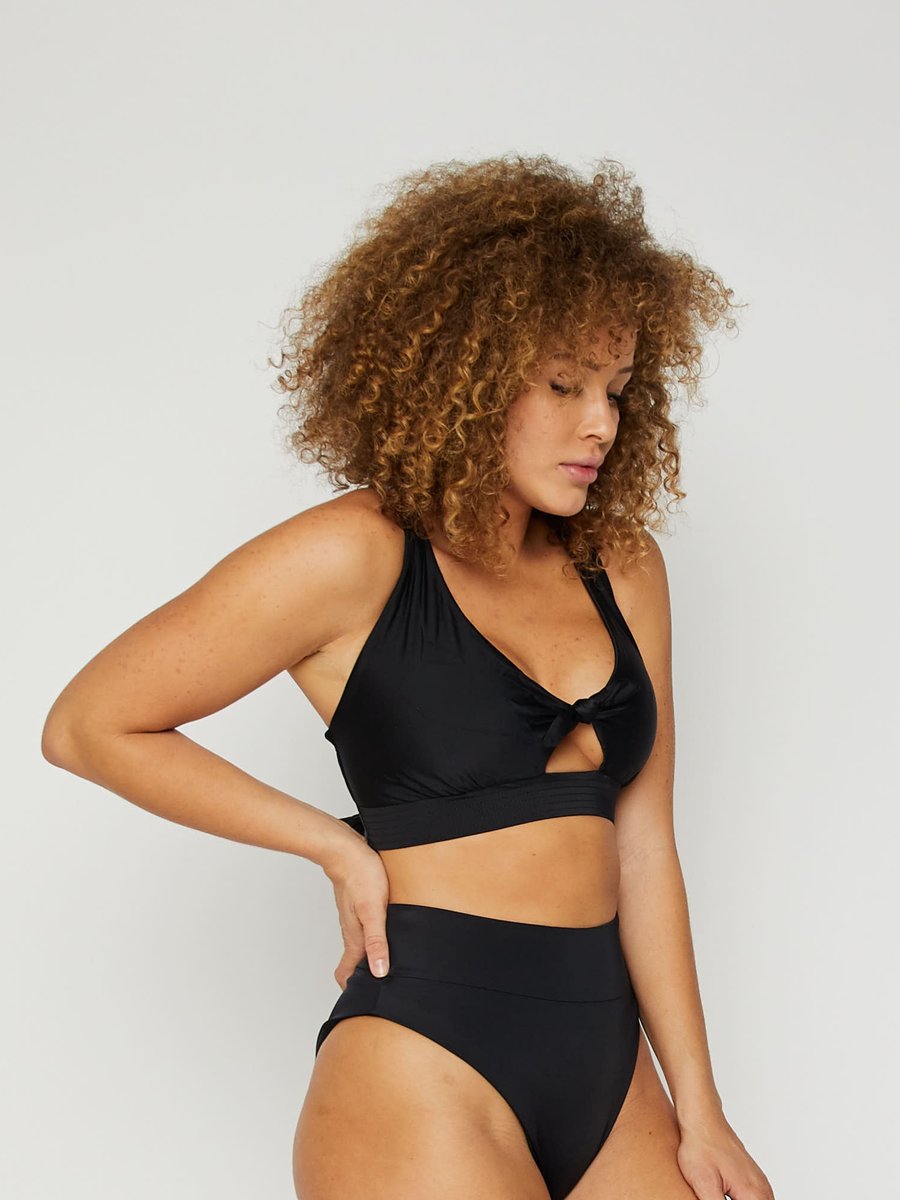 Ethics | Small fashionable and ethical swimwear collections that offer extra support to plus-size women.
Their thoughtfully designed bikinis are made of Italian recycled Nylon, and they provide comfort to diverse body types because of the smooth silhouette the designers came up with.
The straps and sleeves come adjustable to make it easier for you to remain comfortable in them all day long.
The Minnesota-based company provides modern women with modern, sustainable options for swimwear.
All materials used in the production of Wild Isles bikinis are responsibly sourced. They blend the recycled Nylon with spandex for the stretch and luxe feels the bikini tops have.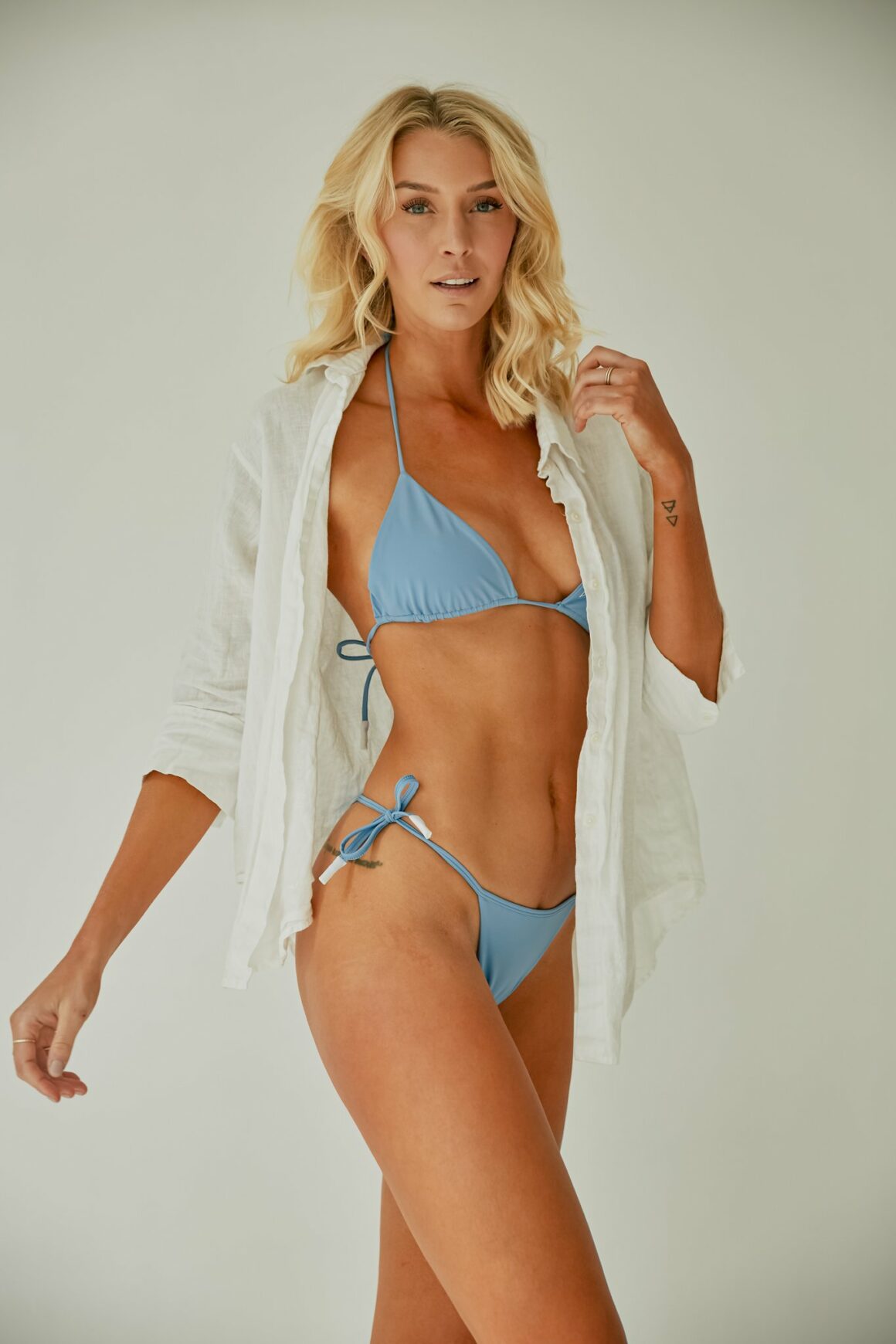 Ethics | Focused on slow fashion. They use responsibly sourced fabrics and materials and avoids everything that harms the environment.
Stay Wild's founders Natalie Glaze and Zanna Van Djik grew up by the sea, spending hours scuba diving, swimming, or snorkeling. As a result, the company has a personal touch on its commitment to sustainability. The founders revere the waters and the planet. They say that this is why they can not allow their company to contribute to the harmful effects of fast fashion.
The London-based brand respects the environment and wants to protect it by giving back. They want to do so with the help of sustainable fashion practices. Not to mention, they also love making garments that look and feel good.
The ECONYL® used to make Stay Wild swimwear is made of unwanted waste materials from water bodies and industries across the planet. The durable and sustainable material is then used to make high-quality active swimwear.
ECONYL® reduces the damaging impact of Nylon on the planet by 90% in comparison with the actual material.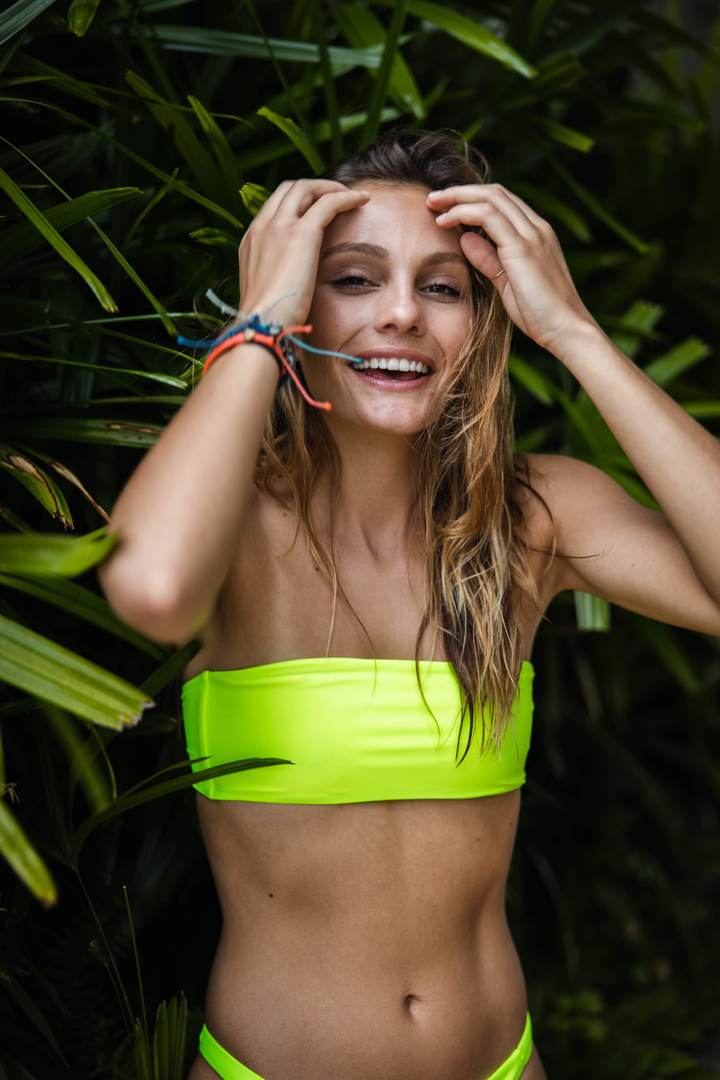 Ethics | Advocates for ethical and sustainable practices in the fashion industry. They do this by regularly partnering with organizations like 1000 Mermaid Project and Ocean Rescue Alliance.
The designers at Hülya are dedicated to making swimwear of the highest quality while also protecting the limited resources we have and using them judiciously. Therefore, 1% of all purchases on the website go towards Ocean Rescue Alliance.
Hülya is Turkish for "daydream," which is what the company's founders have – a dream for a cleaner ocean and a more eco-conscious society. They aim to achieve this by spreading awareness and speaking for the welfare of the planet, one bikini at a time.
Like the other companies we have discussed, this Floridian company also uses garbage found at the ocean's bottom to create high-quality swimwear.
By redirecting wastes from the ocean, they protect the balance in the ecosystem and save the lives of multiple aquatic animals that lose their lives to consuming and living among the waste.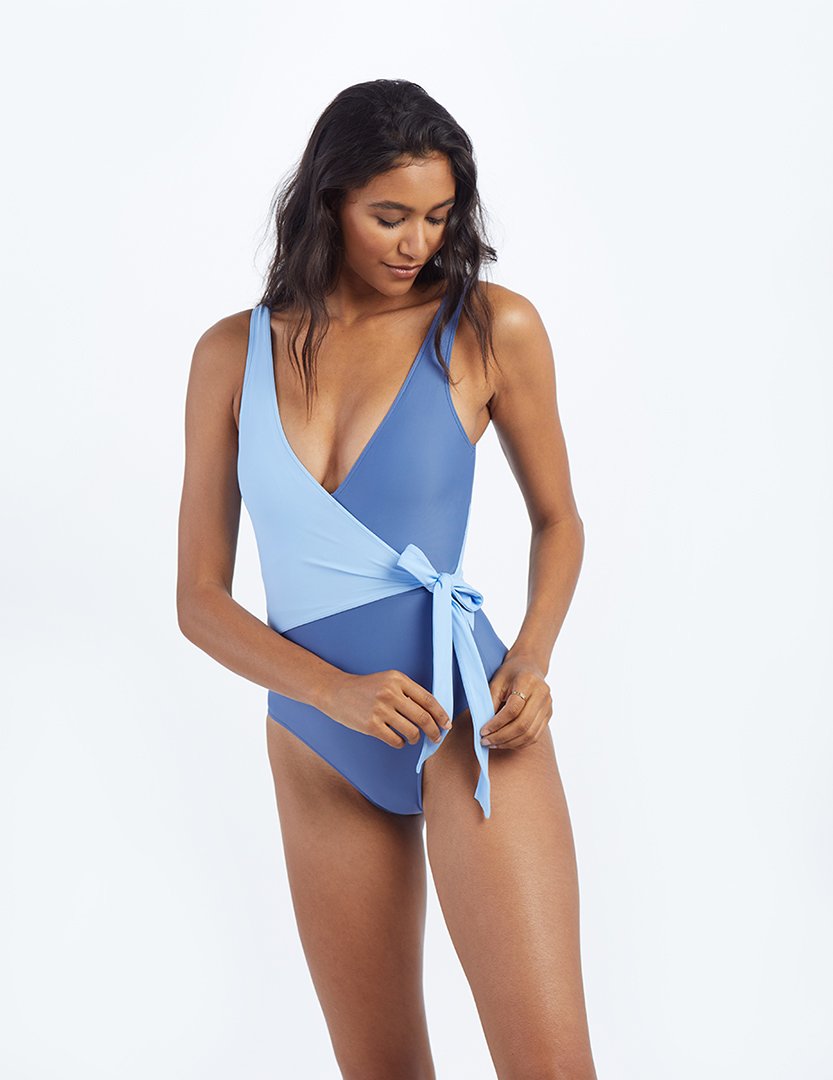 Ethics | Uses material that is 78% Recycled Polyamide. They have sustainability at the core of their business model.
The other fabrics that go into the making of swimwear by Summersalt are made of Nylon waste from the oceans. This helps in the preservation of our ecosystem and wildlife.
The Missouri-based brand also invests a lot of time and effort in researching and developing sustainable practices to be as eco-friendly as possible.
Summersalt has a range of one-pieces and bikinis that come in vibrant shades and comfortable styles. The designs also include swimwear for plus-size bodies, maternity wear, and resort wear.
Described as "hardworking travel wear," Summersalt swimwear is guaranteed to stay stretchy and comfortable for long. These durable swimsuits are an economic investment, and they look pretty cute, too!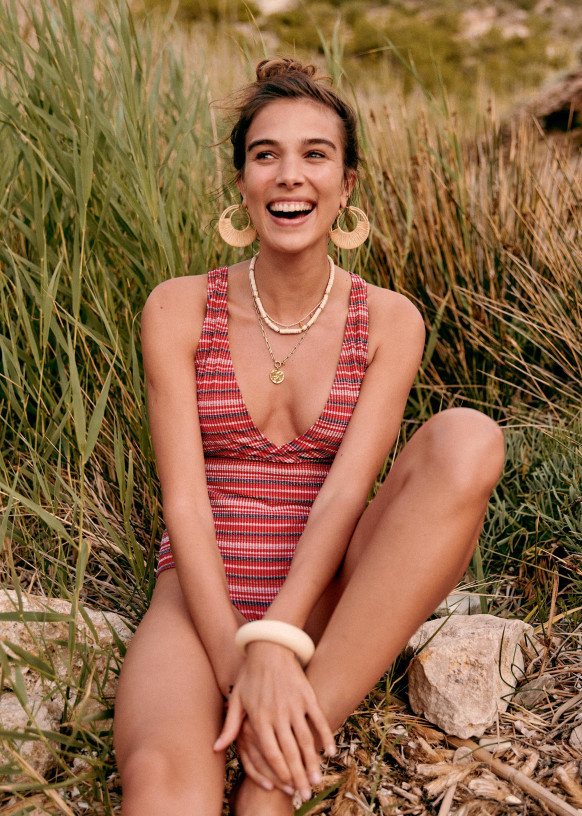 Ethics | Uses recycled fabrics to produce most of its garments. It also runs a philanthropic program called DEMAIN that has raised 4 million euros to support charitable organizations across the planet.
Morgane Sézalory began her company by repurposing lost clothes she found in a suitcase, driving her to start her endeavor, where she added her designs to them.
Today, Sézane has a swimwear collection with over 15 products. They come in bright colors and flattering patterns. The brand is known for its luxury, high-quality pieces that cater to diverse women's needs.
A new seasonal collection is released every three months and a smaller, curated capsule once a month. This is done to prevent wastage and promote a minimalist, sustainable way of living. Collections are re-released later based on the demand and response from customers.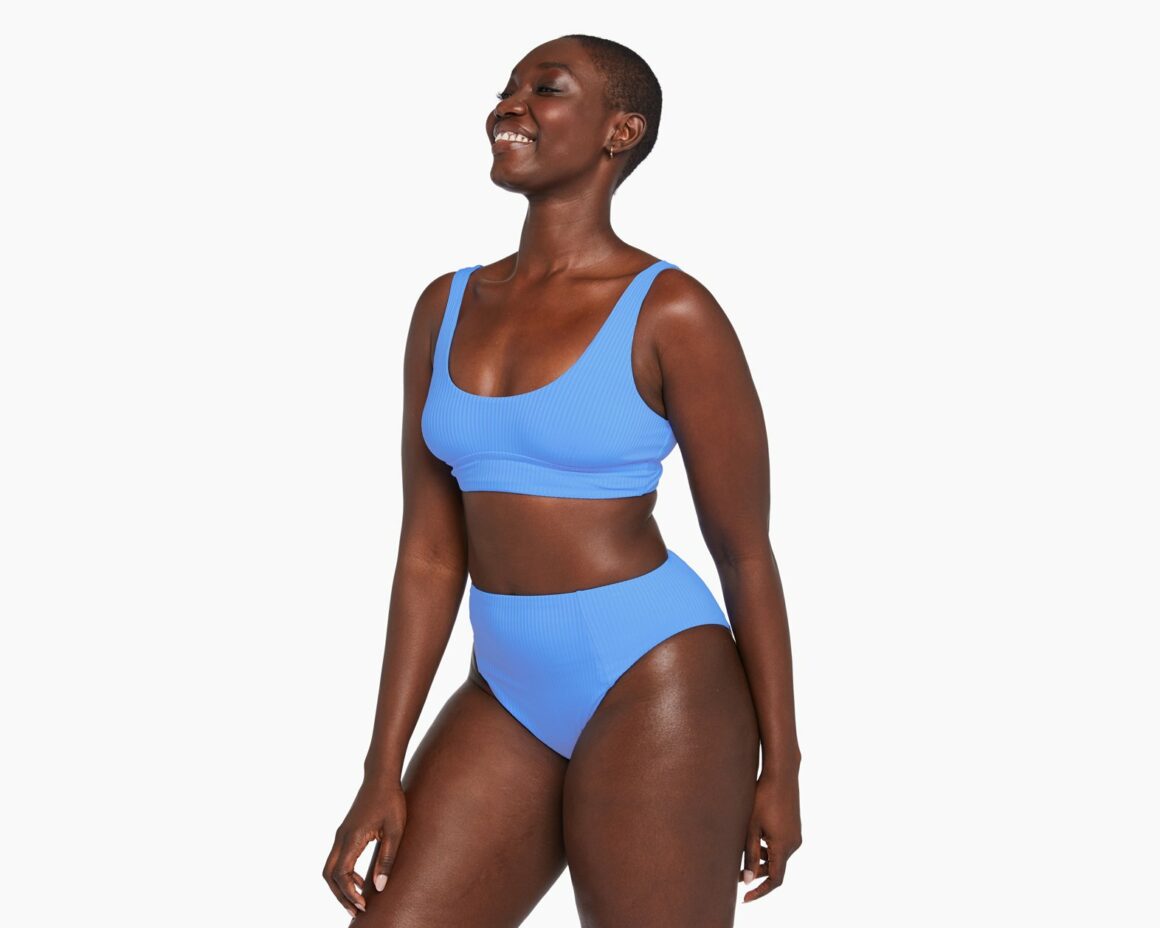 Ethics | Follows ethical practices throughout the process of production.
One of the most important ways they do this is by using recycled and plant-based materials. All the premium swimwear produced in this line is made to last long to reduce purchases.
Vitamin A Swim believes that slow fashion is necessary to protect our planet and its resources. The brand donates 1% of every sale to charities that are committed to cleaning our oceans.
The California-based company partnered with mills to create EcoLux™, the first-ever luxe swim fabric made from recycled Nylon.
The collection has a range of bikini tops, bottoms, and one-pieces to choose from. They come in saturated colors and pretty prints. Vitamin A Swim also uses sustainable and recyclable materials for its packaging.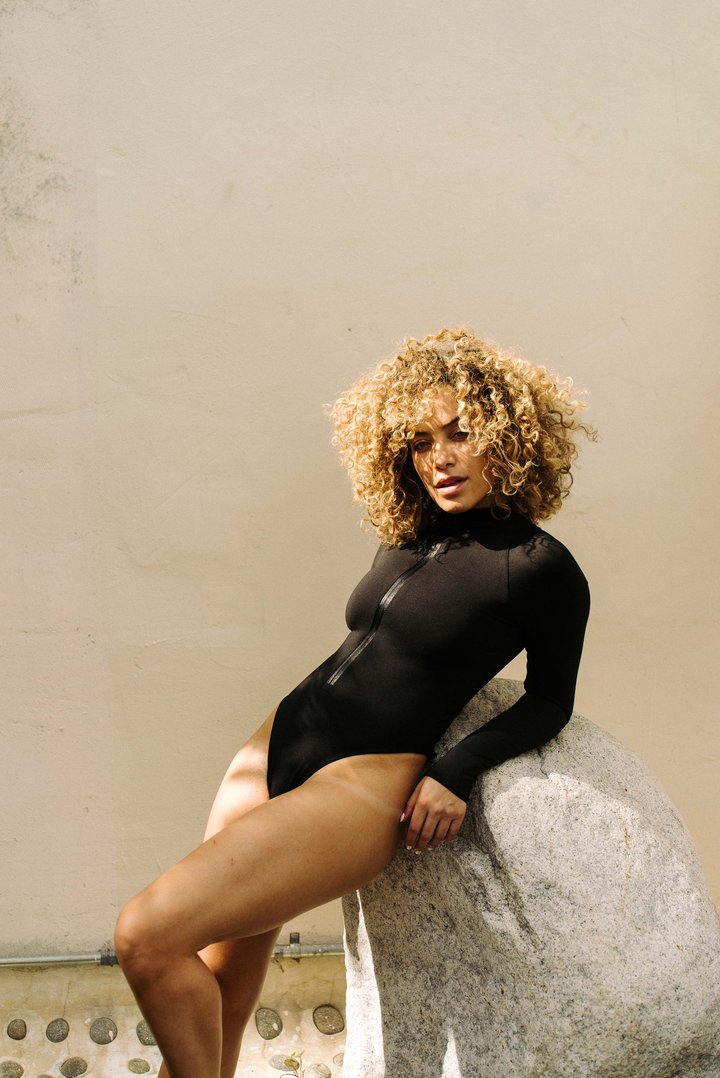 Ethics | Londre bodywear uses materials made from 6 recycled plastic bottles.
Its founders Ainsley Rose and Hannah Todd, came up with the idea of using plastic bottles to make a fabric that could be used in swimwear with the lowest possible impact on the planet.
Apart from this, Londre's usage of water is highly resourceful. First, the water used in the production process is reused. Second, they then recycle material from your old suits to make new ones.
The Vancouver-based brand's flattering styles are high in quality and low-impact. The OEKO-TEX® certified factory produces around 20 pieces of swimwear in a variety of prints, colors, and patterns.
This women-led endeavor sets an example for other companies that want to commit to a green and sustainable way of operating while ensuring the high quality of their pieces.
Their sewers are all paid well and above the living wage. In addition, all their factories are based locally in Vancouver. As a result, sustainable swimwear is now fashionable and easily available everywhere.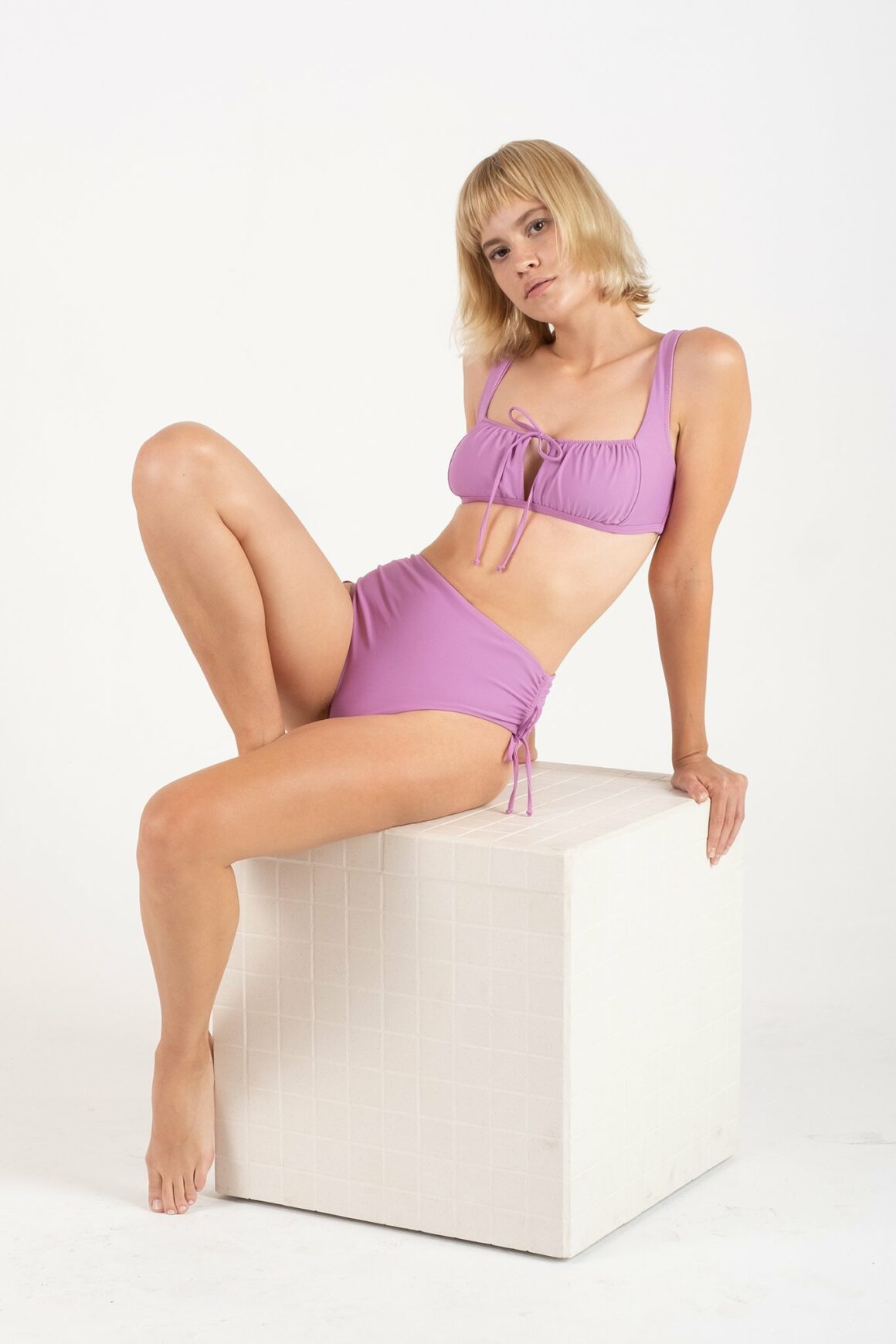 Ethics | Swimsuits made from ocean waste.
Described as "timeless," this brand's collections are bold and playful and come in various styles. In addition, Galamaar offers a mix-and-match option and also sells its pieces in sets.
This small company is family-owned and operated in Los Angeles. Smooth, clean lines and also timeless trends from the past inspire the designers. The silhouettes are cut to emphasize the beauty of the female form and for functionality and comfort.
Galamaar is committed to doing better, and they do so by challenging norms in the industry. Implementing policies with 100% transparency is one of their key courses of action.
The brand's swimsuits are created from an incredible fabric that is made of discarded fishing nets. These nets account for almost 10% of the total pollution in our oceans. Galamaar's material is also engineered to last for a very long period with excellent stretch and fit retention.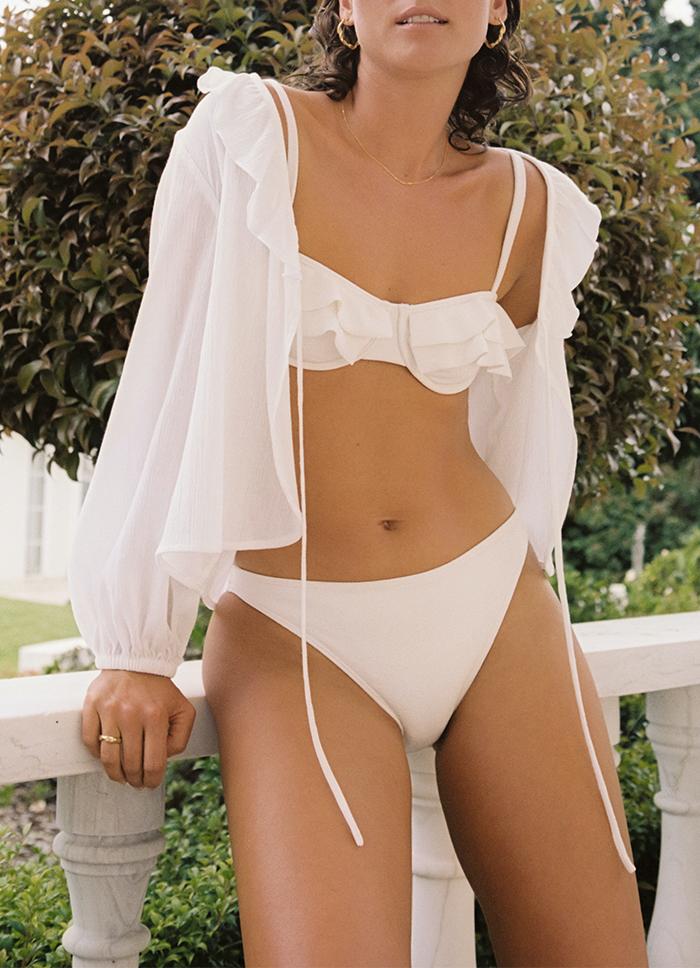 Ethics | Independent, family-run business that cares deeply for the environment. The company strives to create collections that revolve around sustainable and conscious design.
Peony believes in open and honest conversations with all its stakeholders.
Their swimwear collection is made from sustainable fabrics, some of which are recycled. The brand uses ECONYL®, a regenerated nylon fabric made from waste found in landfills. Peony has also developed a certified recycled fiber known as Repreve® to use in the inner lining of garments.
The brand has unique designs and styles of swimwear inspired by nature. There are one-pieces, bikini tops, and bottoms in the swimwear collection.
Peony is always conducting studies on how to improve and maximize eco-friendly production. They are simultaneously trying to understand how to make custom eco-conscious fabrics.
Based in Queensland, Australia, they have always focused on achieving clean seas and oceans.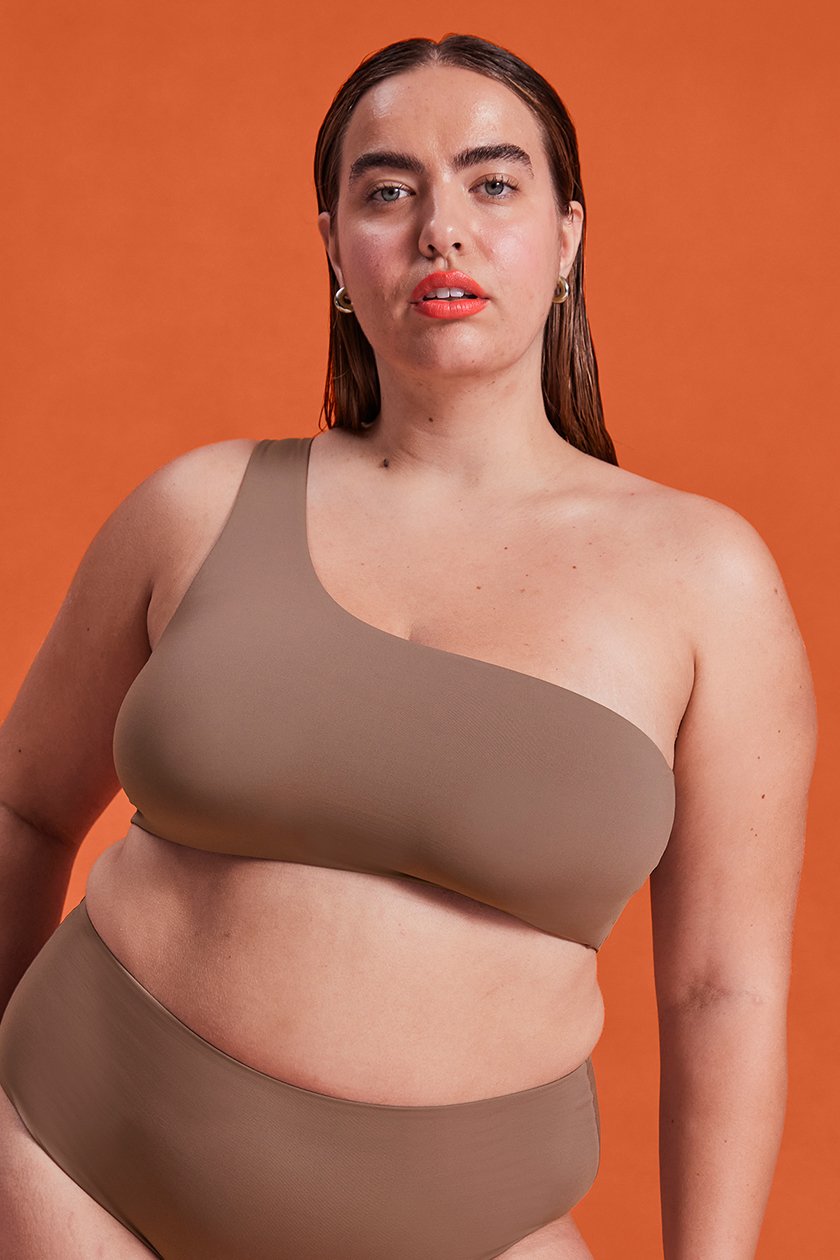 Ethics | Uses plastic bottles and nets to make swim fashion. The fabric goes through the process of polymerization, which converts waste into the material.
The company's factory follows the SA8000 certification that protects workers everywhere, meaning that the Girlfriend's employees are safe and well-paid.
Girlfriend Collective's recycled fabric is certified Standard 100 by OEKO-TEX®. The company also does not dump dye mud into landfills. Instead, they redirect them into pavement facilities.
Each step in producing swimwear is analyzed, and its impact is calculated beforehand. Girlfriend Collective cares about the community and understands the importance of putting people at the core of everything.
This is reflected in their swimwear that has over ten pieces in chromatic hues and chic styles. Some of the designs are classic and simple, and customers have various options to choose from.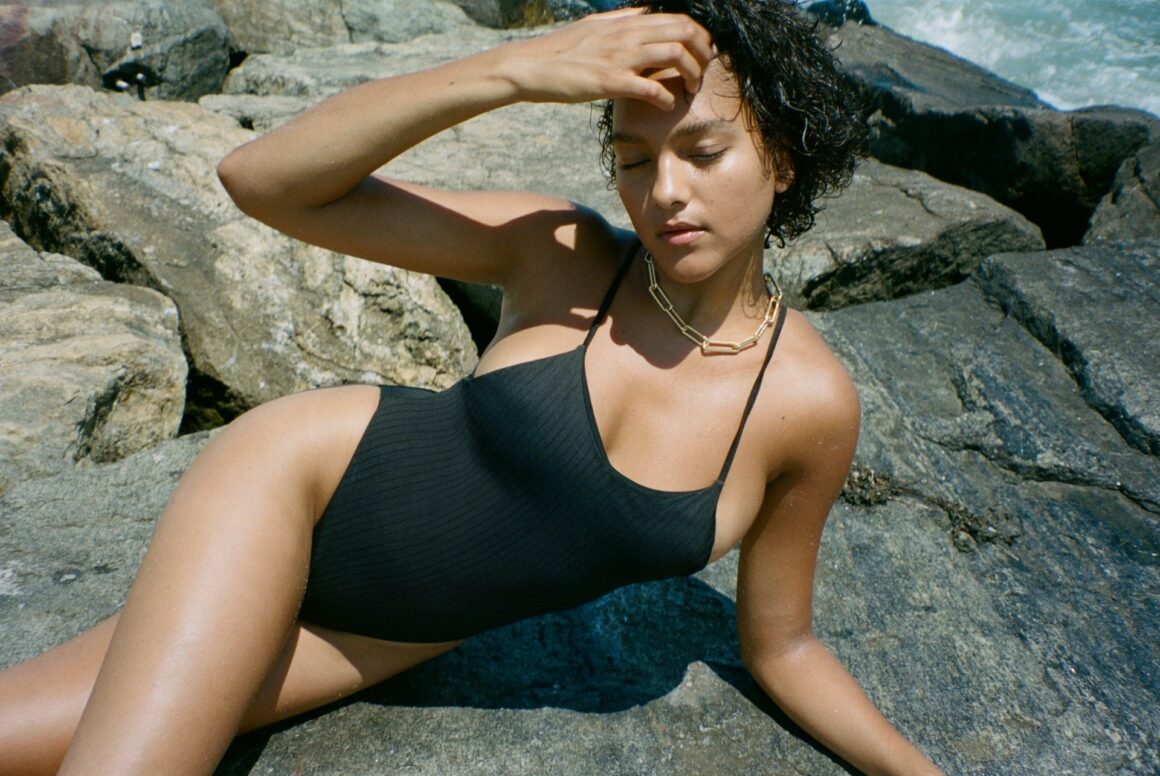 Ethics | Modern swimwear with guidance from the past, made from entirely recycled and regenerated materials.
The minimalist bathing suits are heavily inspired by mother nature. The fabric used in creating them is made of wastes from landfills. color
OOKIOH is always working towards reducing its carbon footprint and looks to eliminate plastics in the next couple of years completely. Meaning they will no longer use any plastics in their packaging.
This playful collection plays with nostalgic prints and colors in its designs. OOKIOH has affordable styles that you can invest in and feel good about. Not just about how you look but also the environmental impact of your purchases.
This comfortable and chic swimwear brand continues to innovate in sustainable production practices.
The variety of options they have makes it easier for customers looking to shift to sustainable swimwear.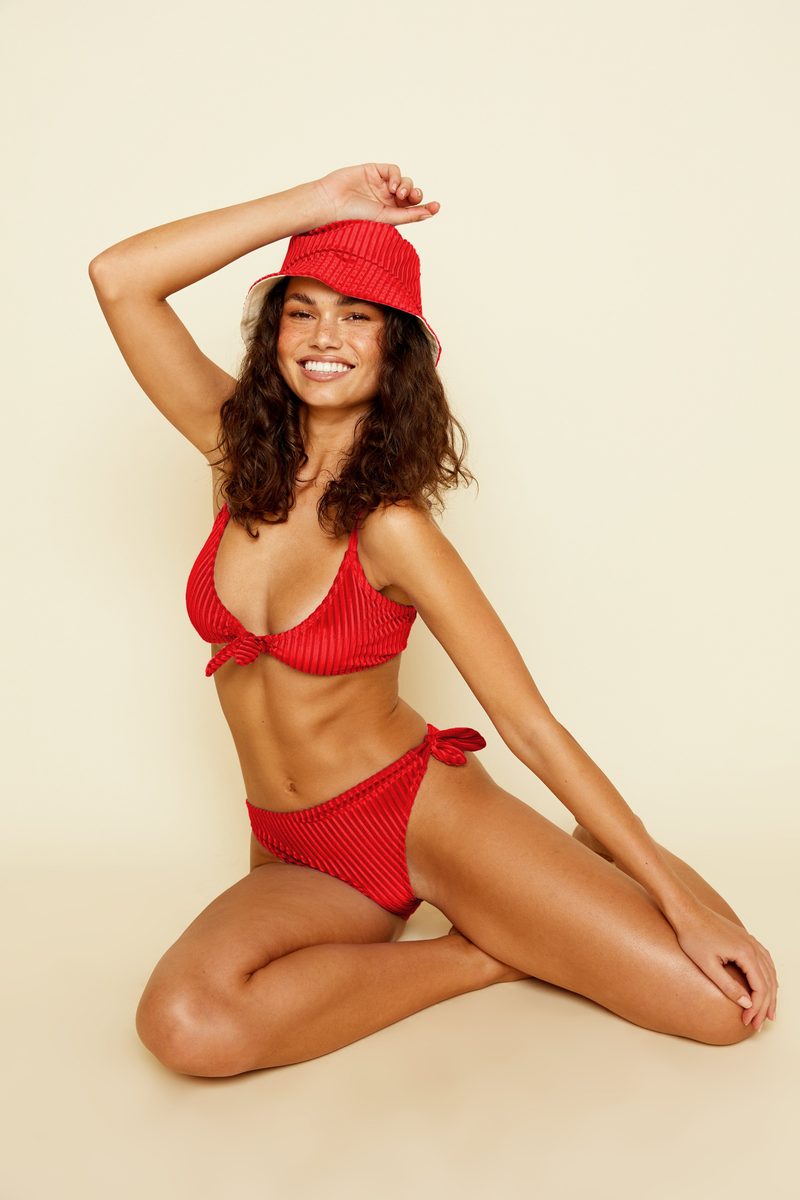 Ethics | The fabrics they use, and the way they manufacture, everything matters. Studying the impact of their activities on the environment has helped them understand what they can improve on to become a sustainable brand.
95% of the brand's swimsuits are made of recycled consumer nylon. Its production process has a low carbon footprint and is eco-friendly.
The research team spent more than a year studying and developing the material to make it comfortable and sustainable.
The company has a RE: PURPOSE program, where they use their old stock and repurpose it into new styles. This makes sure that no stock goes to waste.
For swimwear, Dippin' Daisy's prints on the fabric instead of dying, leading to less waste of water and no pollution caused by the colorants.
The collection has unique and trendy designs that come in a variety of colors and prints. The company also sells cover-up tops, wraps, and other beachwear.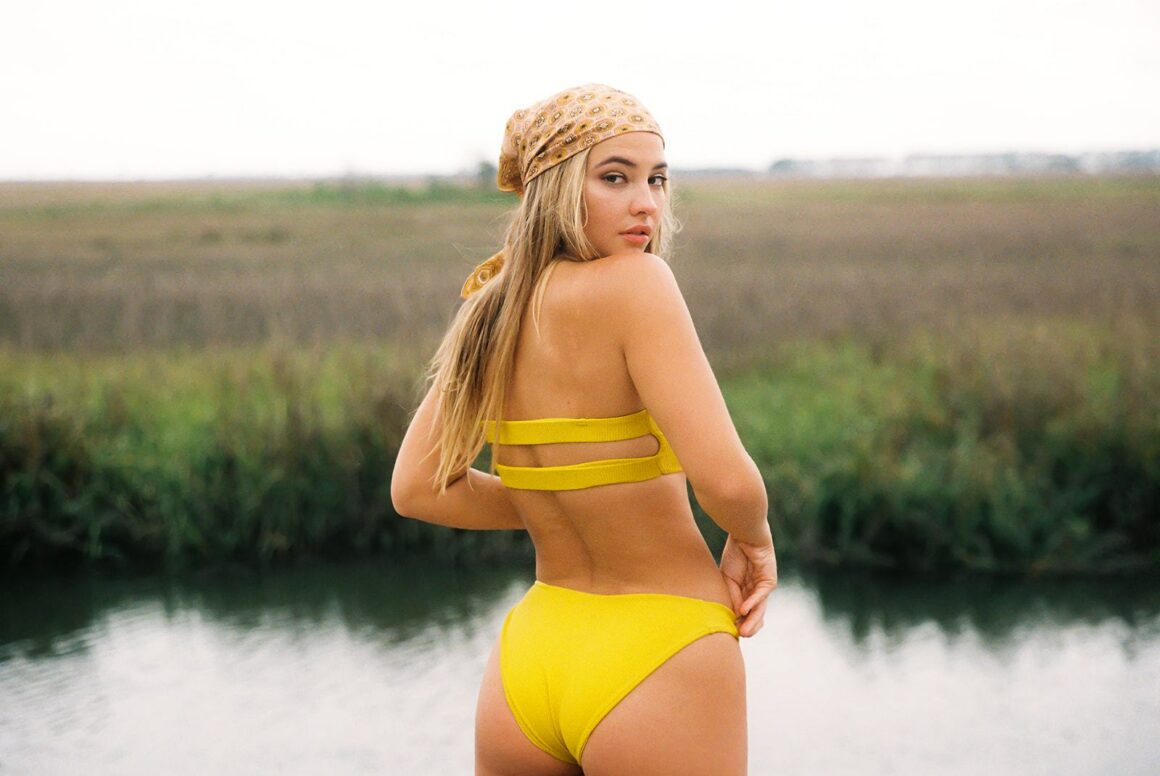 Ethics | Committed to helping its community and the planet. They explore innovative methods to maximize sustainability and ethical production in the industry.
They partner with other eco-conscious and responsible companies for all secondary services. They did this for their packaging, which is 100% compostable.
ARO's manufacturing partner works on educating and providing solutions that promote sustainable practices and environmental health. They also extended this education to the company's factories.
Their employees are taught to apply sustainability in every aspect of their lives.
The company uses recycled and upcycled fabrics to create its pieces. The delicate swimwear designs come in pastels and other solid colors. The printed pieces take inspiration from pop art.
ARO's collection has designs with trendy cuts and silhouettes that look flattering on all body types. The brand's pieces are not only for when you are vacay-ing but can also be paired with a pair of baggy jeans or sweatpants on a random Tuesday.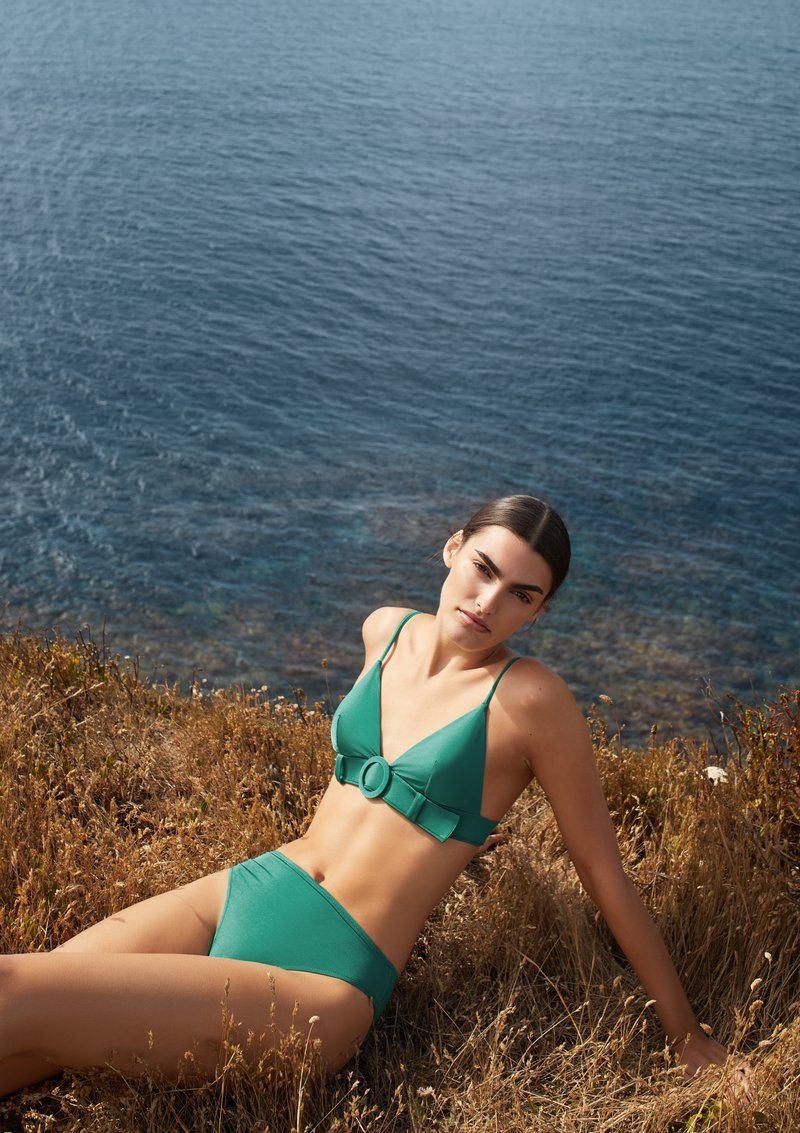 Ethics | Made with regenerated ECONYL® and other green fabrics. The brand is sensible and eco-conscious.
The company rejects harmful synthetic fibers and embraces recycled and regenerated fabrics.
EVARAE believes that swimwear should be an investment and not something that people buy regularly.
The brand has developed a recycling initiative where customers can give old, used swimwear irrespective of its brand. EVARAE will repurpose it into something new and usable.
The brand believes in educating its customers and guiding them to buy less but better.
Their classic yet modern designs are created keeping in mind the women wearing them. The brand follows a neutral color palette, but some pops of color are also in their collections. You will also find some abstract and graphic patterns in the versatile swimwear line.
Conclusion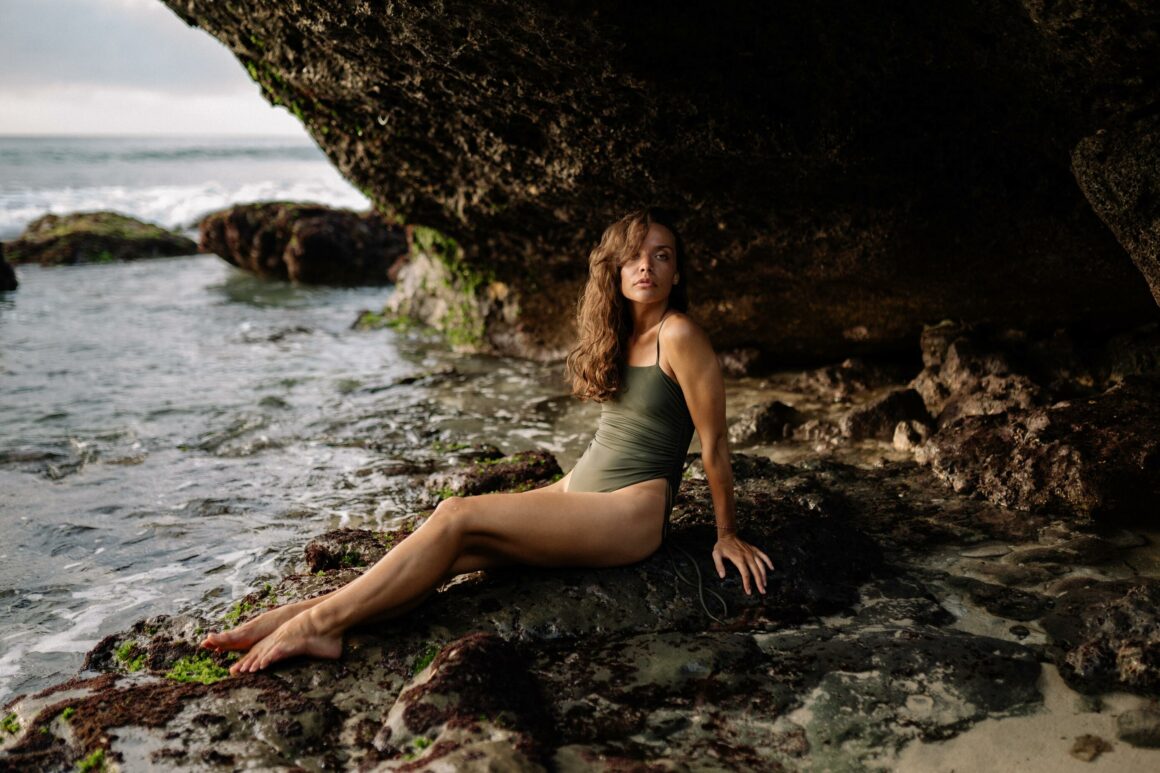 Finding a perfect brand that cares about the impact it has on the environment can be tricky. Especially when you want to look half decent, are on a tight budget, and don't want to spend too much money on it.
It is crucial to keep in mind that many of these brands produce swimwear of the highest quality. You will not have to buy a swimsuit anytime soon after your purchase.
Treat your swimsuit like an investment and take good care of it based on the material and instructions from the seller.
You'll be surprised at how easy it is to maintain and how well-fitted and vibrant it will look for months to come. Sustainable purchasing is essential to slow down the cycle of a garment and make a difference.
Buy less; buy better.