This article contains affiliate links for which I may receive a small commission, at no additional cost to you, should you decide to make a purchase by using them. Learn More
Carefully planned and proper lighting can set the mood of a space. It can highlight your interiors and bring out the best aesthetics of your room. When natural light isn't available, the strategic placement of artificial light fixtures is crucial. This will help make your room look both bigger and brighter. And also make the space feel more inviting to your guests.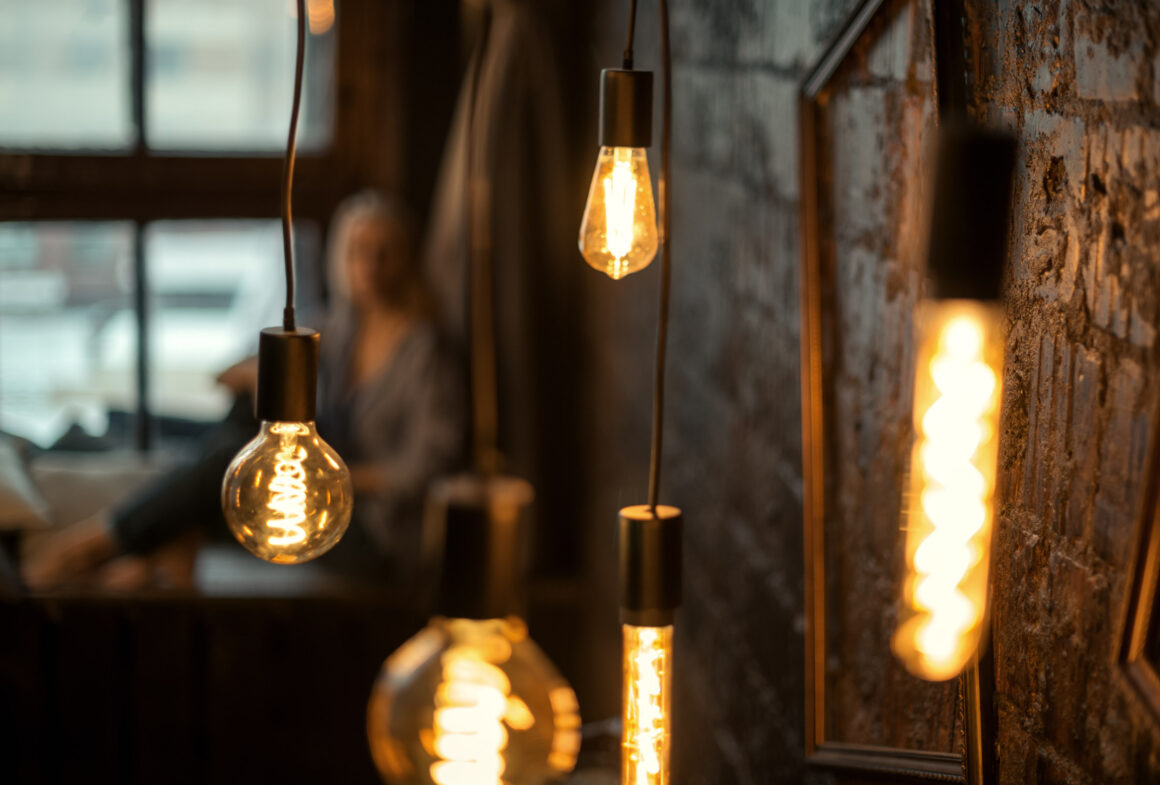 Apart from the placement of lighting, picking the correct type of light is required. You will have to consider the availability of natural sunlight, the color scheme, size, and aesthetics of your room to choose the right type of lighting fixtures. Today we will be specifically looking at one such light fixture called the pendant light and how you can integrate them into your minimalist homes.
What is a Pendant Light?
Pendant lights also go by the name drop or suspenders. The pendant light is a single light fixture suspended from the roof or ceiling by a cable, chain, or metal rod. These lights are frequently used in groups or hung straight above kitchen islands or dining tables. They come in various sizes and materials like glass, metal, plastic, and concrete. Below I have made a list of fourteen charming pendant lights in these materials and varied sizes for you to choose from.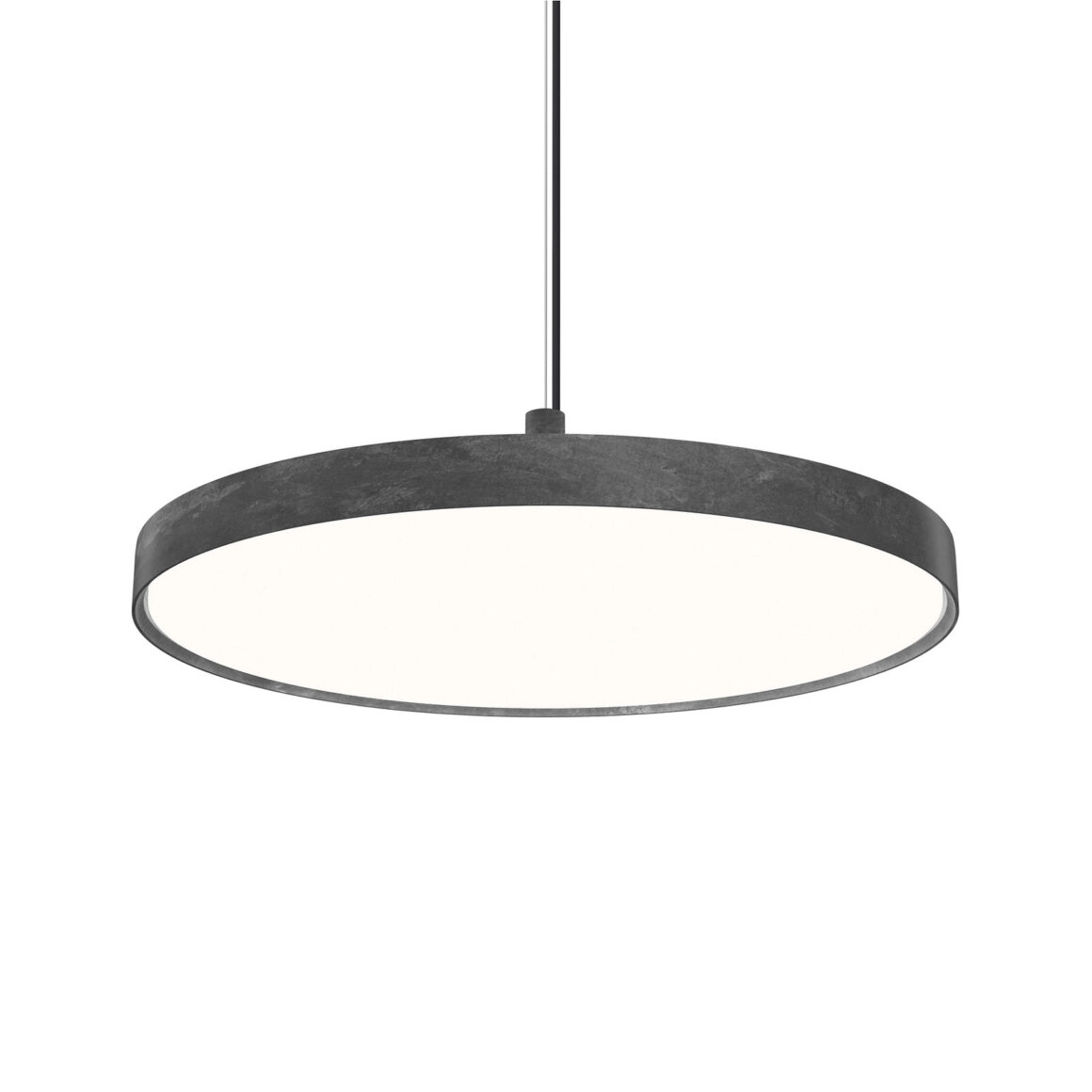 LP Slim Round is a line of low-profile, round luminaires with a thin metal rim. Carefully designed LED positioning and advanced diffusing materials improve light transmission while reducing hot spots and glare. The light dispersion from the flat diffusing lens is predominantly downward and diffuses uniformly.
These lights are available in three sizes and vary from small to big. They also come in three colors and four mounting choices. The lights make an excellent choice for focused illumination. And will brighten up your office space or study room.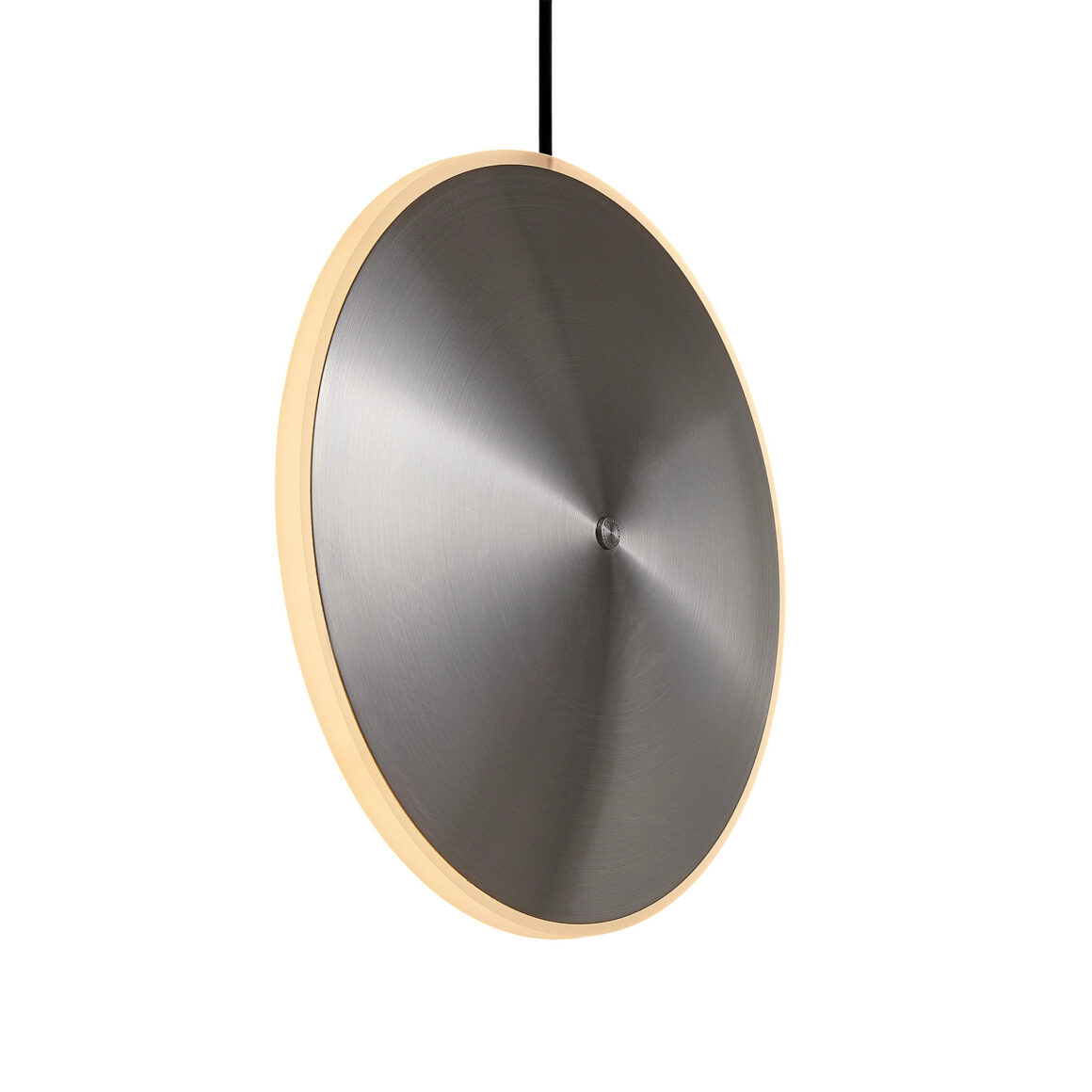 The Graypants Chrona lights are inspired by starlight. A series of these pendant lights are ideal for creating a cluster of stars in a room.
The light comes with an acrylic diffuser and lights up the space with a delicate radiance. This vertical pendant has a black powder-coated canopy and a black rope.
The Chrona pendant is available in a vertical and a horizontal configuration. They come in various sizes and brass or stainless steel finishes. These lights are built to last and look beautiful in any setting. If you are looking to collect some unique pieces, you should have these lights.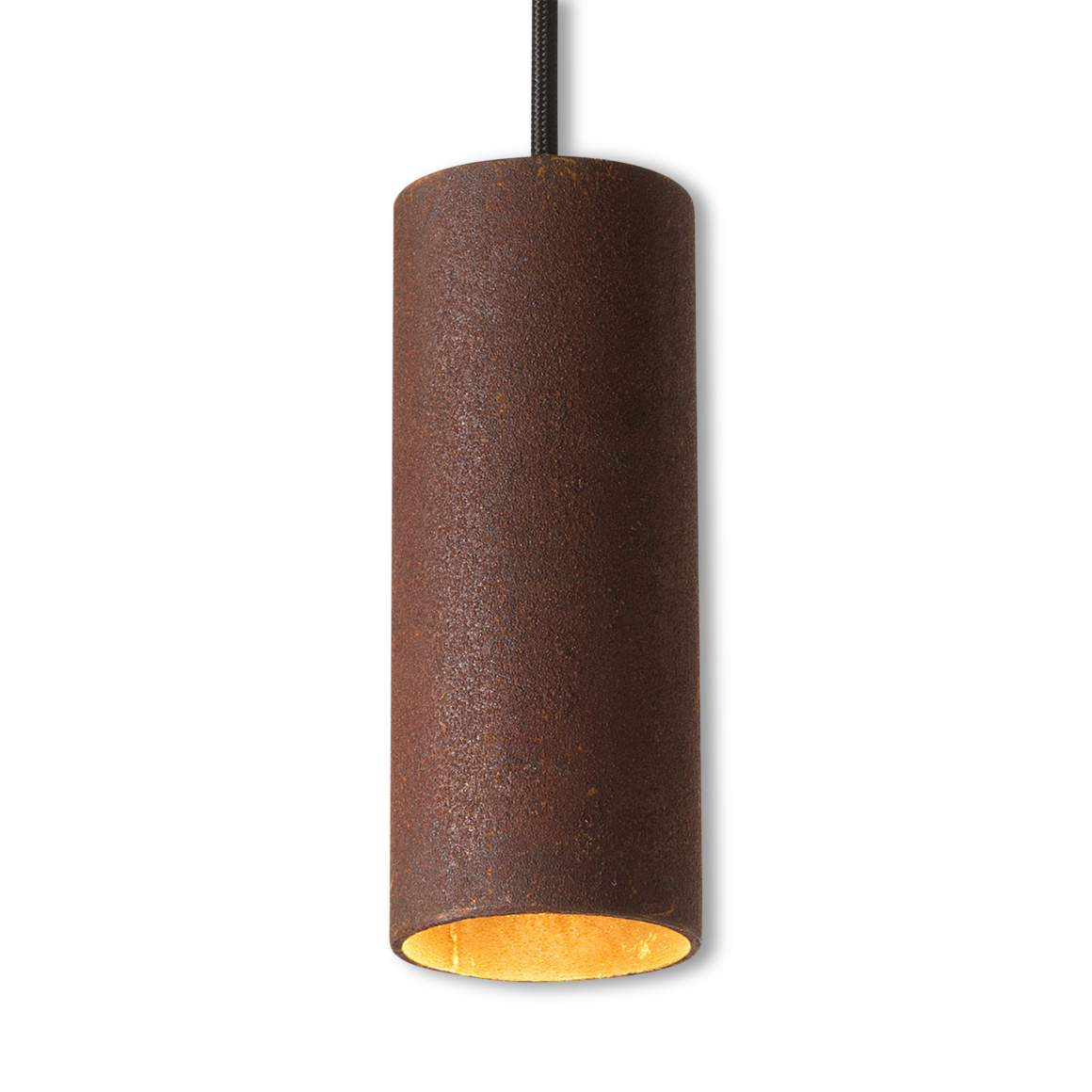 Graypants are the innovators of laminated cardboard pendants and handcrafted decorative lights. They also have a distinct interest in environment and material study. For the first time, they have collaborated with Dutch designer VanJoost, whose objective is to "bend the norm" and provide a fresh viewpoint on modern design. Graypants' passion and VanJoost's design principles are highlighted in this Roest pendant. They together have established a distinctive look to enhance the realm of lighting.
The naturally rusted steel used for the pendant looks rustic. These lights are ideal for an industrial-themed home.
The dome lights are made of metal and give out an industrial vibe. You can hang them in your chic industrial living room or dining room. The sleek black exterior with the striking metallic bronze interior looks very classy and could work well in a sophisticated setting. This set of 2 pendant lights looks elegant grouped together or in a bedroom on either side of the bed. You can even hang a single dome light on top of your dining table – and it will look equally good.
The ceiling lights are easy to assemble and come with all the necessary mounting hardware – making it a convenient and practical option.
Whether designing your sophisticated opulent home or your fun retro-themed one, GUOGUOSM's Electroplated Glass Pendant Lights are ideal. These hand-blown domes are further electroplated to create these bling beauties. These lights are available in bronze, rose gold, and silver.
The lights are safe and easy to install by yourself. The height of the lights can be adjusted to your liking. You could use them as flush mount lights or pendant lights.
A unique feature of these lights would be the dimmable lighting feature. You can adjust the brightness of the lights, making them perfect for the bedrooms – to use them as reading lights.
This delightful set of pendant lights will remind you of pretty macarons. They come in three exciting colors: pink, green, and yellow. The colors are peppy and inviting. Hang the lamps in crowd gathering spots like the kitchen island or dining table. They will also make a good fit individually as spotlights over a kid's study desk.
The design is a one-of-a-kind combination of classic and modern styles that appears simple but appealing. Copper wire and high-quality metal are used to make these delicate lights sturdy. The installation process of these lights is pretty straightforward and should not take much of your time.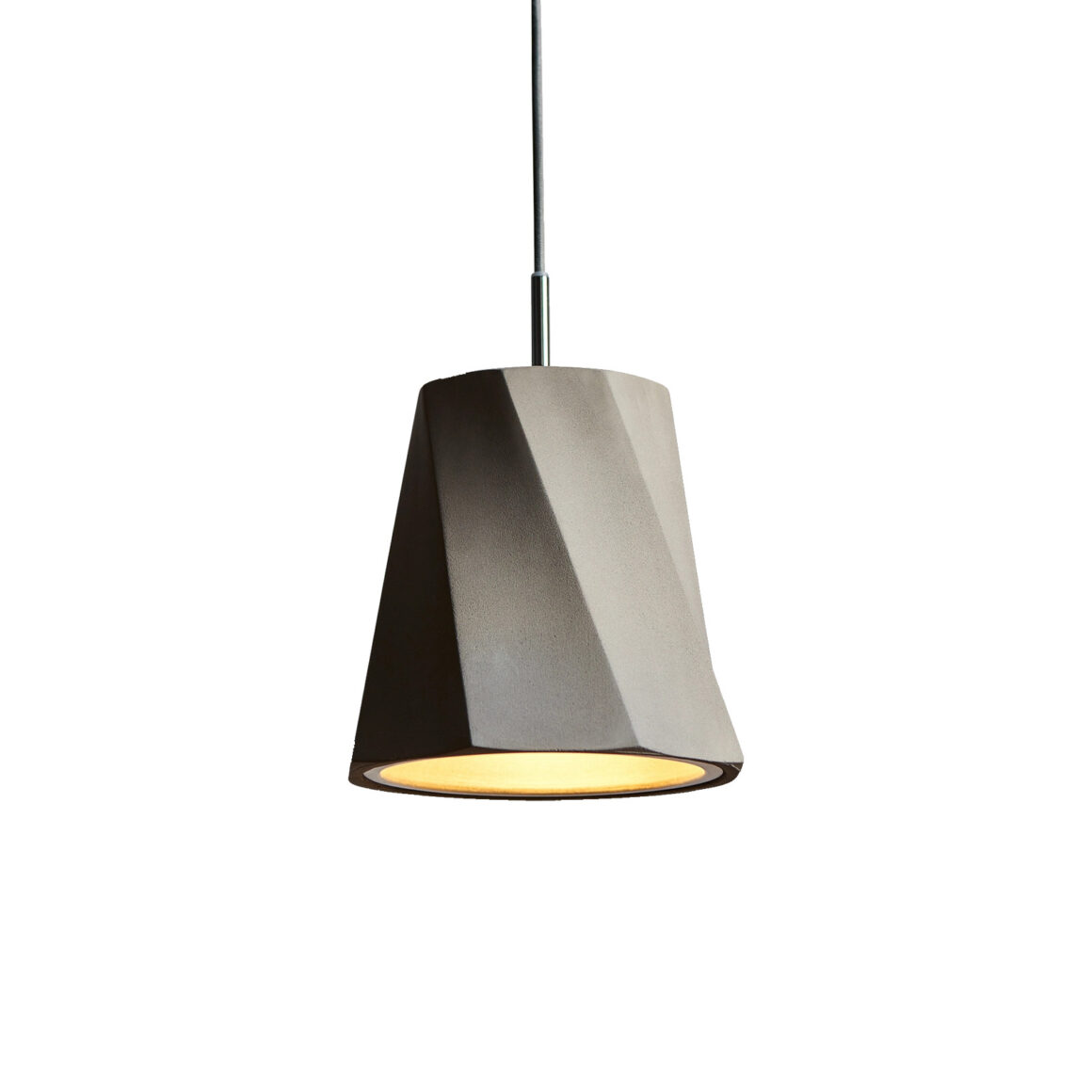 If your decor style skews towards industrial chic, you will fall in love with seed design's castle swing. The castle swing is inspired by the flow of a dancing woman's dress. A simple twirl lends a lightness to an otherwise dense material like concrete. This unusual combination of such a design concept with a heavy material imparts earthy femininity to the pendant light.
The design evokes a sensation of music and dance. This light will work particularly well in your living room, bedroom, or hung over your dining table.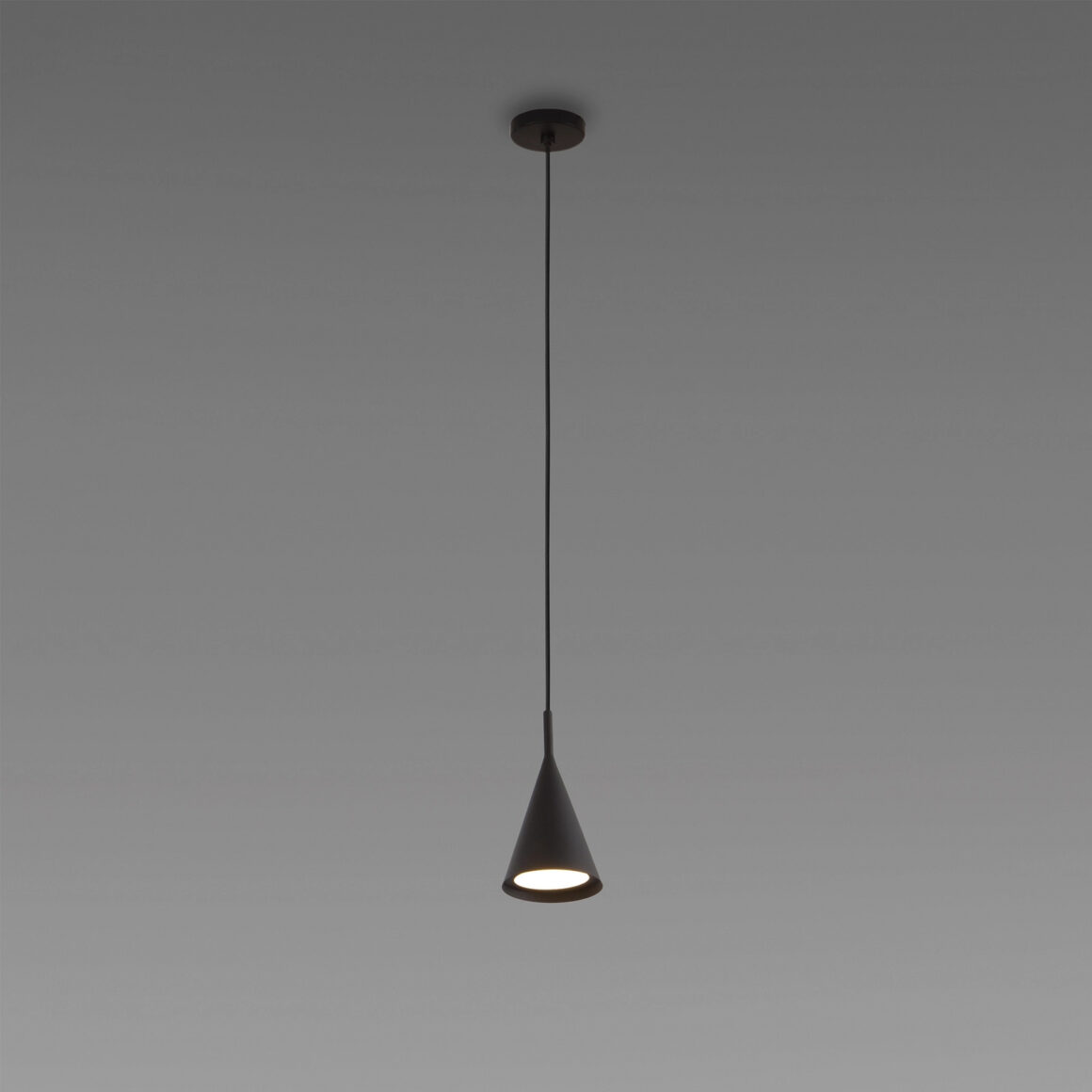 Gordon lamp is a fresh interpretation of the conical diffuser. The lamp has a refined, formal appearance due to the matte finish brass casting. The black color of the lamp will easily match any furnishings and won't look odd in any room.
If you are looking to brighten up the corners of your study room or home office, you will appreciate the Gordon lamp. You can hang them in clusters and adjust the heights at different levels. This style will grant a modern look to your corners.
This modern fixture from OIYIO is not just a pendant light but also an elegant decorative piece. The combination of black and gold exudes luxury and class. You can hang it in your entryway to make a statement. The lights are dimmable – making them perfect for bedrooms. Although, they do not come with a dimmable switch or remote control.
The pendant lights are simple to put together and come with all the necessary mounting hardware and step by step instruction manual. It shouldn't take more than fifteen minutes of your time to assemble this sleek piece.
With their contemporary attitude, these lights will add character to your room. They are shaped like little trumpets and have a smooth finish. These fixtures are available in a wide range of colors like white, orange, greyish blue, and black. No matter what color you pick, these lights will delight you. You can hang a series of lights (in different colors) over your kitchen island.
They are compatible with energy-saving lamps, incandescent lamps, LED bulbs, and even dimmable bulbs and switches. You can hang the tiny pendant lamp higher or lower thanks to the 150cm adjustable height match chain. Pull through the cord to the preferred length, and fix it with a nut to secure the chain. You can easily hang these lights on sloped or slanted ceilings just like you would on a flat roof. The trumpet pendant light comes pre-installed. You only have to install the base, adjust the height and wiring and then screw in the bulb.
Do you take a liking to classic decor pieces? If yes, the Emliviar lights will please you.
The oil-rubbed bronze surface and gold interior are sure to stun in any home. The dome is strong and made of durable metal, but the design has a delicate touch to it. It is perfect for your country house or a farmhouse-themed house. You can hang them in your foyer, living room, or your classy kitchen. This pendant light will provide a pleasant environment in any space.
Looking for something elegant and stylish, these hanging lights from Phube are perfect. The cylindrical lights are merely 6 cm in diameter and hardly 30 cm in height. The metal cable is one meter tall and can be adjusted to your liking. The lights are sleek, slender, and lightweight.
These pendant lights are made of high-quality aluminum and are very sturdy. The brushed finish imparts a soft yet dull polished look. The lights will look good over your bedside table or in the corner of any room. They can also be spaced out a couple of inches apart over your kitchen island or dining table. Such an arrangement of these lights will give a dramatic look to your space.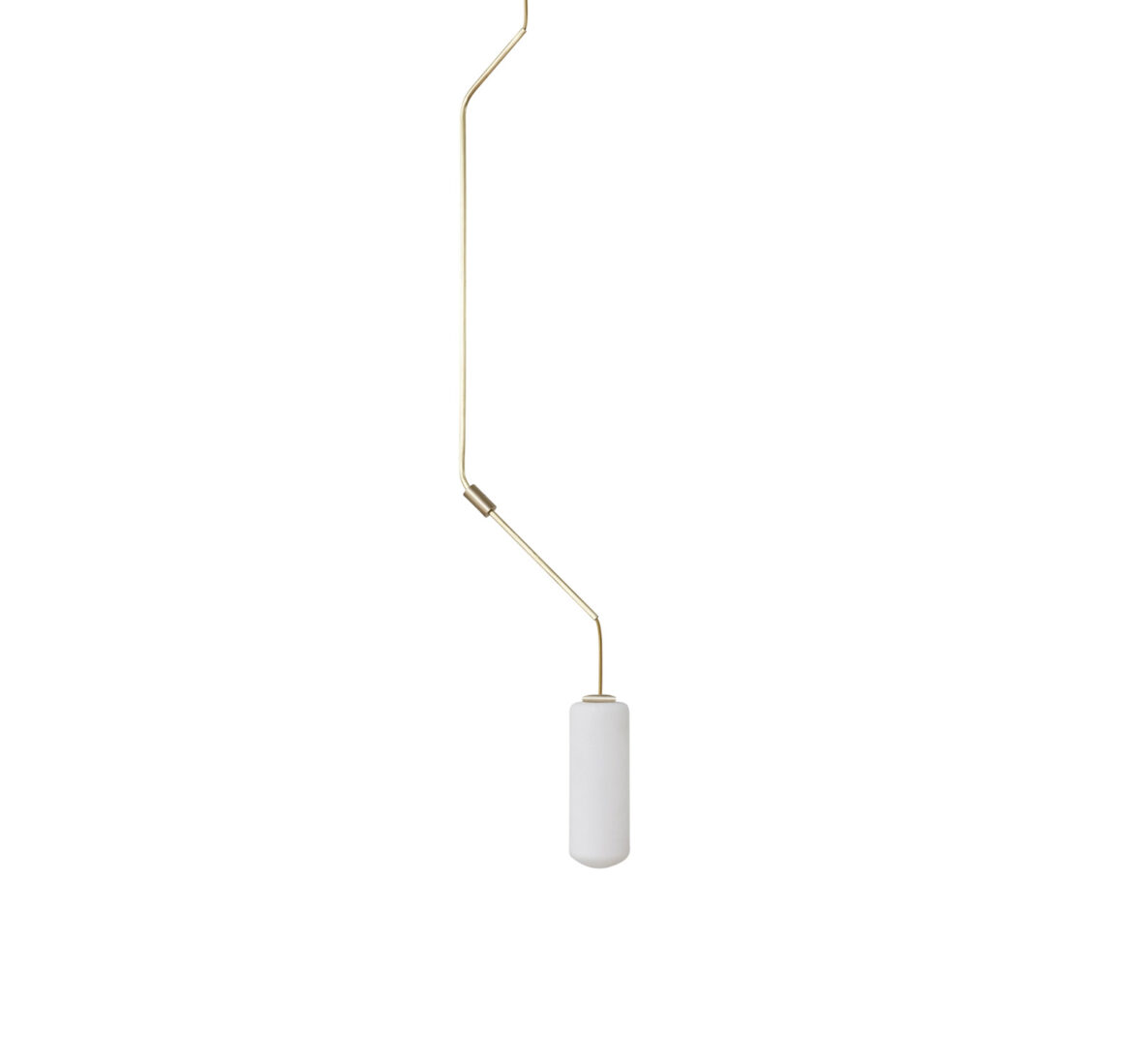 The Ventus Pendant Lamp is a fresh twist on minimalism. The design is created in partnership between Copenhagen-based business Frama and Danish designers.
The lamp has a brass tube, a bronze silicone cord, and an opal white glass shade that softens the brilliance of the LED light bulb. The usual flexible wire is transformed into a solid part that bends at various angles to give the lighting a sculptural quality.
The lamp will look good in bathrooms, corridors, or on either side of a console table. You can be a bit creative and construct an elegant lighting sculpture by hanging two pendants at different heights.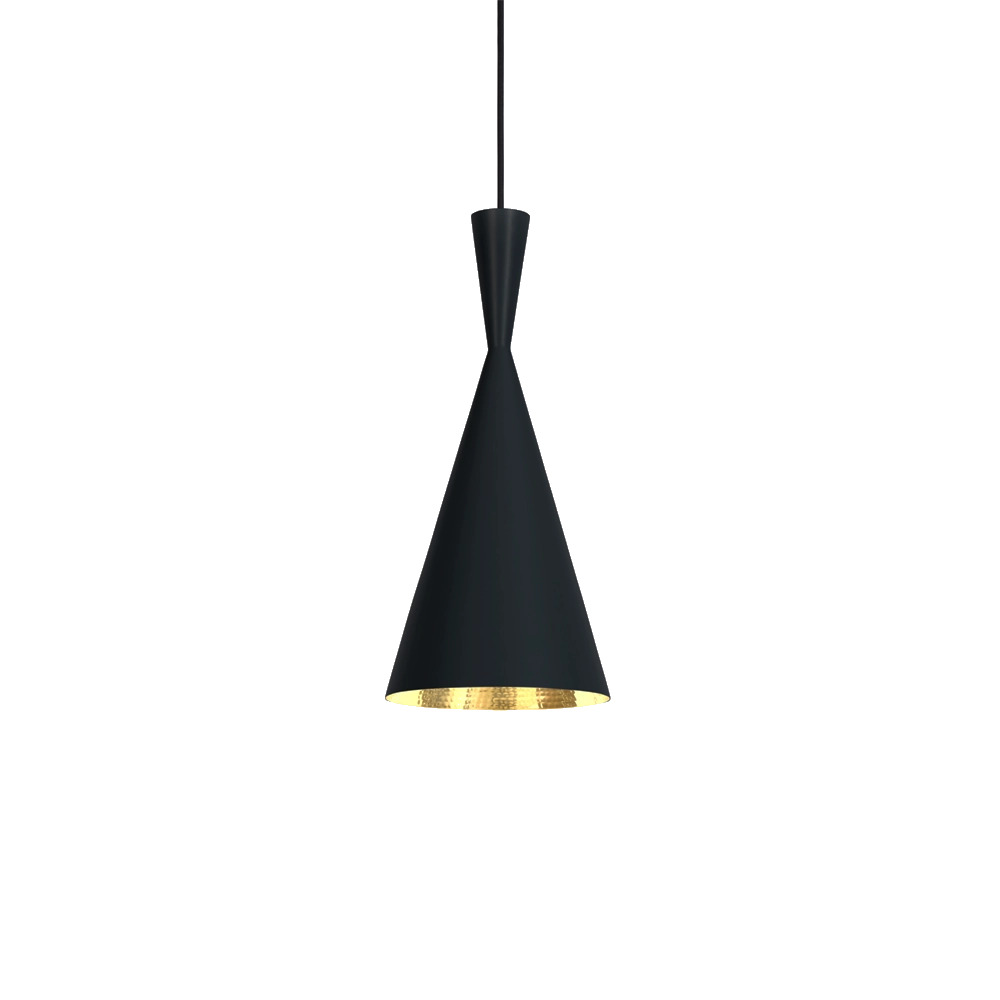 The Beat Tall Black pendant is inspired by the simple design of the Indian water vessels. The lamp features a conic shape and is hung by a black fabric cord. It has an intense black matte finish and a textured bright gold surface on the inside. The textured interior looks lovely when lit by a warm light. You can spread this warmth in your bedrooms, entryway, corridors, or any other room – you deem fit. The combination of black and gold colors and the design's elegance will look beautiful in any room.
Conclusion
These fourteen pendant light fittings are the ideal combination of style and functionality. They're an excellent way to add a little brightness to your home. I hope you have found something that resonates with your style and enhances your home.