This article contains affiliate links for which I may receive a small commission, at no additional cost to you, should you decide to make a purchase by using them. Learn More
Minimalism is not a lifestyle; many people believe it is a lifelong journey of having a mindset that refuses to own material possessions. Minimalism is a choice! A choice to live free of any stress, overwhelm, and most importantly, freedom from the shackles of consumer culture that has surrounded us.
You may have seen advertisements for a new jacket or an Instagram post about a new colorway of sneakers. All of that can be very pleasing but is it worth the expenditure? Not only that, but also worth the overwhelming stress of what to choose when you have so many styles of clothes and pairs of shoes that do not go along.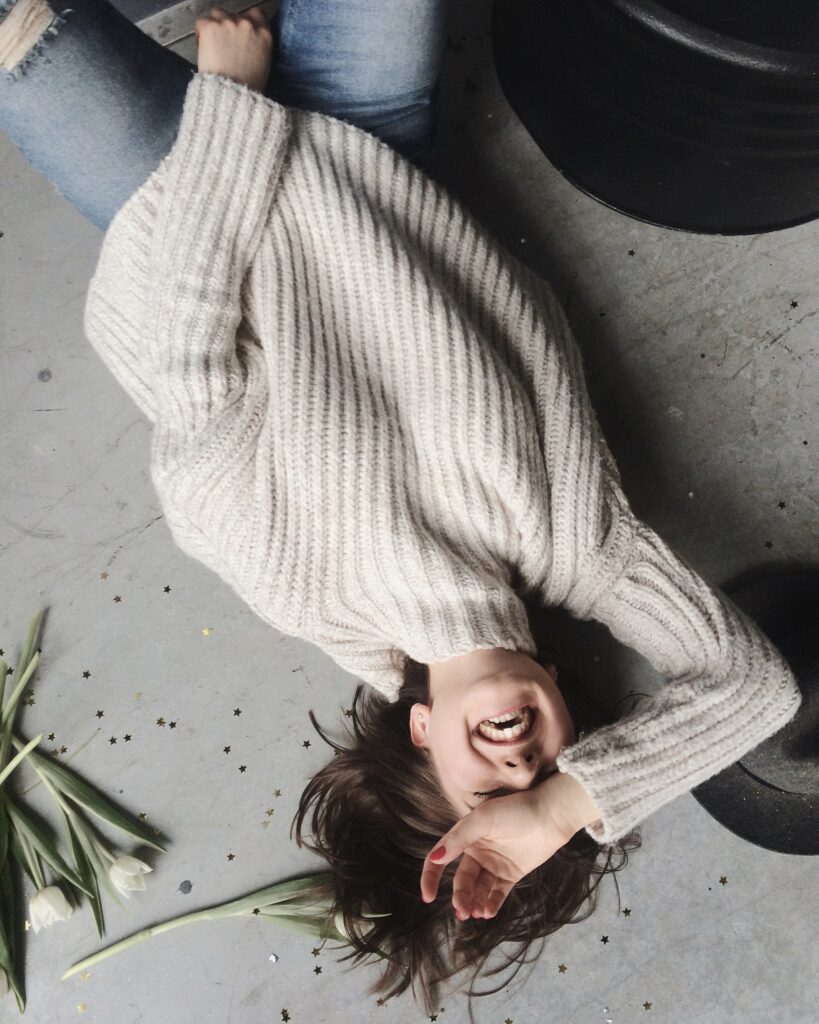 You can follow the hottest trends and keep up with the everchanging fashion in an expensive pursuit, but at the end of the day, you can only wear that outfit so far. Instead, stick to essential pieces that give you the freedom to combine in many versatile ways. With this simple choice, you can save hundreds of dollars and help the planet.
You may own a wardrobe filled with clothes, but you just can't decide what to wear every time you go out. Minimalist apparel solves these gritty problems. So, you never have to worry about tailoring combinations and fashioning details.
Find out more about Minimalist Fashion and how to achieve it here!
In fashion, affordable minimalistic apparel is no shorter than a blessing. How many times have you seen people overdressed at the mall or on the streets? When anything is judged for being a copy, minimalistic clothing offers the freedom of being YOU! There is no need to fill your wardrobe with fast fashion, which will only support your style for a few weeks.
Having said that, here are a few minimalist clothing brands that you need to add to your wardrobe and simply grab two pieces and a jacket and be on your way!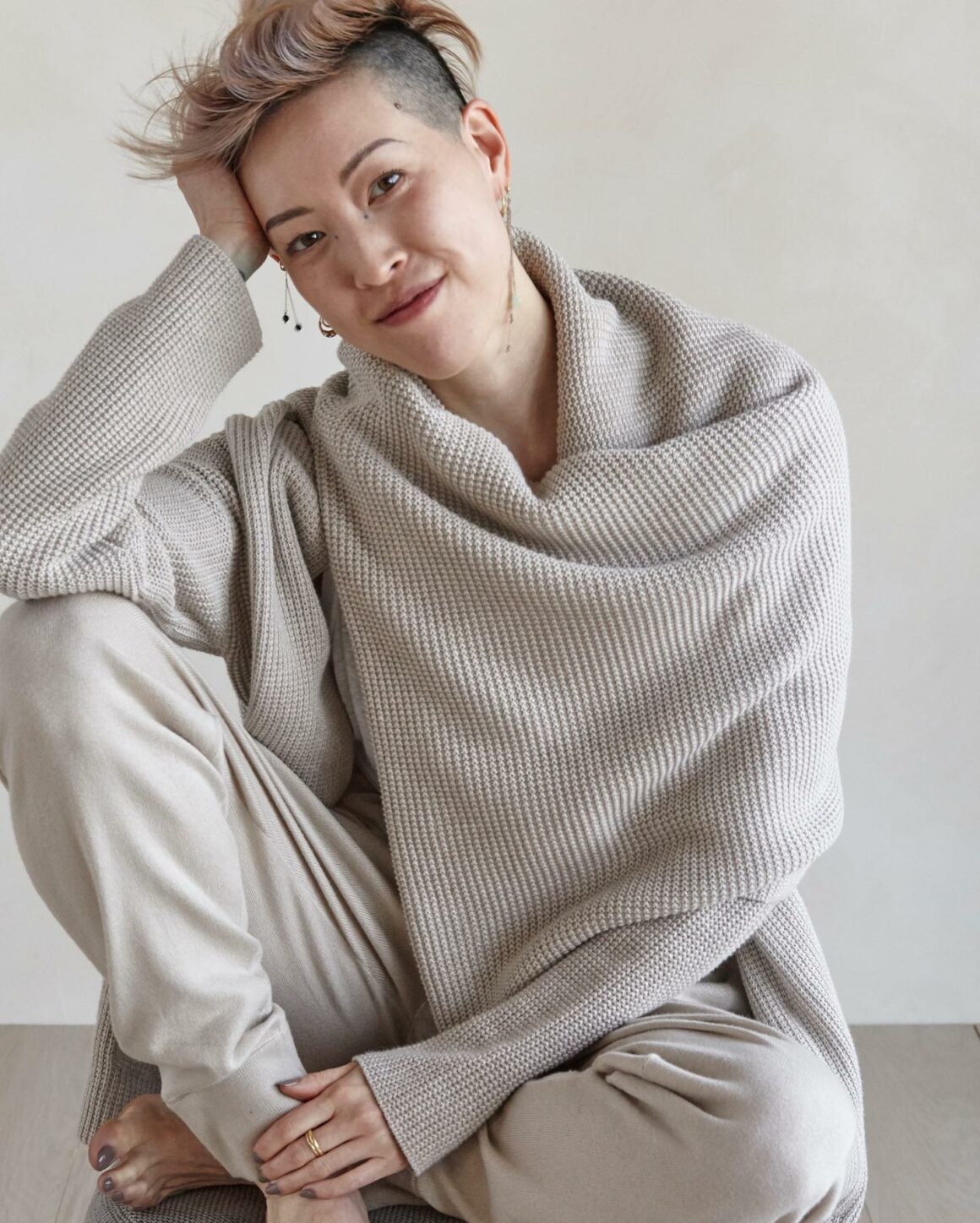 Based | New York
Launched in | 1984
Price Range | $178 Denim
Ethics | Reuse and Renew their clothes to minimize waste—multifaceted designs made from one item
Regular customers searching for something new in ethical fashion have always shopped Eileen Fisher. Believed to be one of the pioneers of sustainable clothing, Eileen Fisher has upheld an environmental waste minimization policy for over 37 years. 
Unlike many other affordable fashion brands, they rely on organic cotton certifications towards a transparent supply chain. So, you know where the cotton in your closet comes from. Splendid in slow fashion, their products range primarily for girls and women, so you can be confident picking something for yourself or someone else. 
They also feature 'timeless clothes'—sustainable blends of fabric of the highest quality. This means your clothes will not wear or tear easily, and if they do, to reduce waste in landfills, they are taken back and go through a process of green cleaning to be made into one-of-a-kind designs like tote bags.
Away from all the cotton farms and dye houses, they do all in their capacity to empower women and young girls with their Women Together movement. So, if you are an active ethical buyer and believe in minimalist choices, it doesn't get better than Eileen Fisher.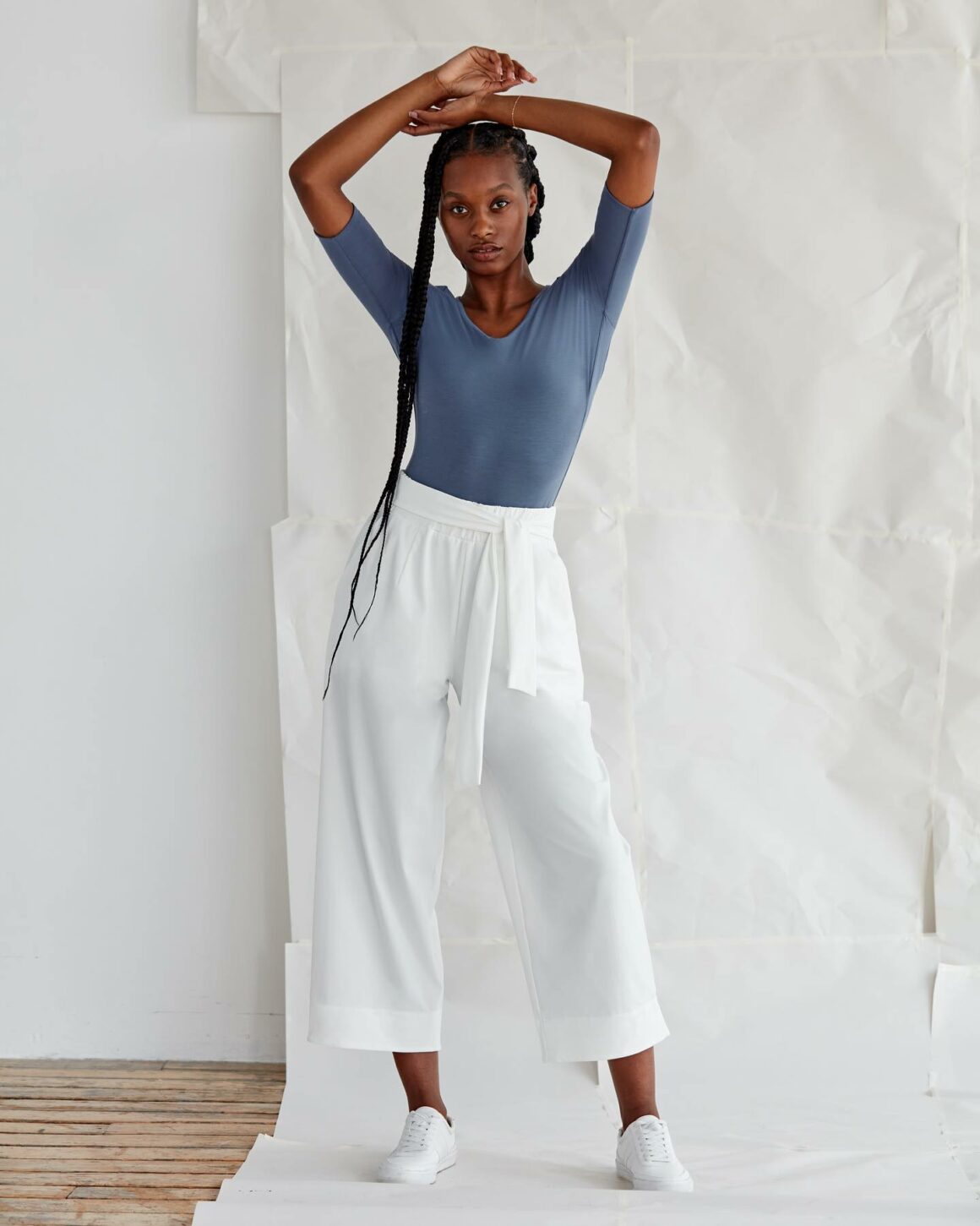 Based | New York
Launched in | 2015
Price Range | $95 for a tee
Ethics | Exclusive tight supply of vegan fabric
ADay offers affordable minimalist clothing like any other slow fashion house, but where they draw the line is YOU! Didn't catch that? The way they are different from any other affordable minimalist brand is they take customer feedback and constantly improve their pieces through wear testing. 
This fairly young brand enjoys a closely-knit customer relation, and for that, you have to love them. Every year, they publish 'the optimist report' where they feature insights from you and disclose facts and figures of their sustainability program.
Apart from this, they take pride in 91% of their fabric being vegan and the rest carefully sourced from their tight supply chain. Whether you're looking to buy a blazer or a tee, ADay's product line comes from mills and powerhouses with social and environmental standards. This means you may be paying more, but it's made to last, and your dollars are supporting a good cause, so if you want something made for you, shop ADay!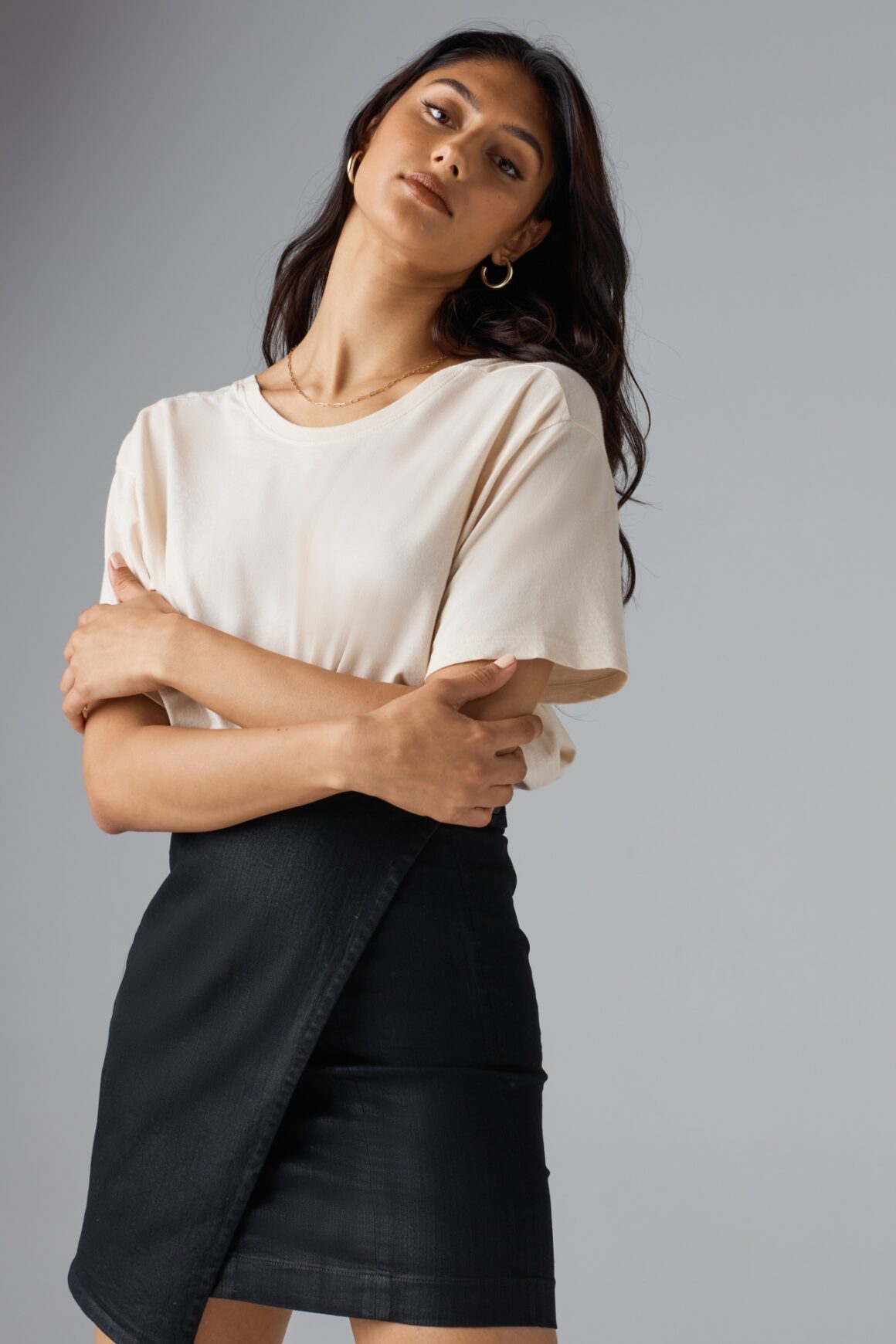 Based | New York
Launched in | 2015
Price Range | $158 for an entire capsule
Ethics | Mix and Match options for sustainability and lesser environmental impact
Vetta capsule is a genius solution to compete with fast fashion by means of sustainable clothing. They lean towards capsule wardrobe options, and with one purchase, you can fuel a month-long outfit haul. 
Their capsule provides five pieces of versatile garments that can be mixed and matched to create one-of-a-kind outfits. This means less textile is harvested and less of that ends up as waste. The capsule has rhythmic colors, and each piece complements the other; and since they value your freedom of choice, they offer an option to create your unique wardrobe capsule. 
They model themselves on sustainability, and up to 70% of their homerun NYC factory is powered by renewable energy. Vetta's dresses and tops are comfy and remarkable in quality because of their organic choices.
They value social construct and make sure their processes are free from chemicals. Their disposal techniques are environmentally friendly, their care requirements are up to standards, and their fabrics are the most sustainable for what they craft.
Based | US
Launched in | 1995
Price Range | $10 for a tee
Ethics | Recycled cotton, hemp-blend jersey, organic cotton, recycled polyester by 2021
Alternative Apparel is a great place to check out affordable fashion that feels good in more ways than one. Not only do they make super-comfy clothing, but they also do it in a way that's respectful to Mother Earth. By using organic cotton and hemp-blend fabric, they get brownie points for sustainability.
The brand also splits its products between men, women, and youth so that you can have your pick from each style. Whether it's an oversized men's tee or a funky hoodie to keep your teen spirit alive, Alternative Apparel has you covered. The best part is, their designs are fabulously minimalist! From polka-dot sweatpants to animal-print blouses, everything looks subtle, somber, and decent. So if you're into a low-key wardrobe that rebels against fast fashion without being flashy, this store's a great pick!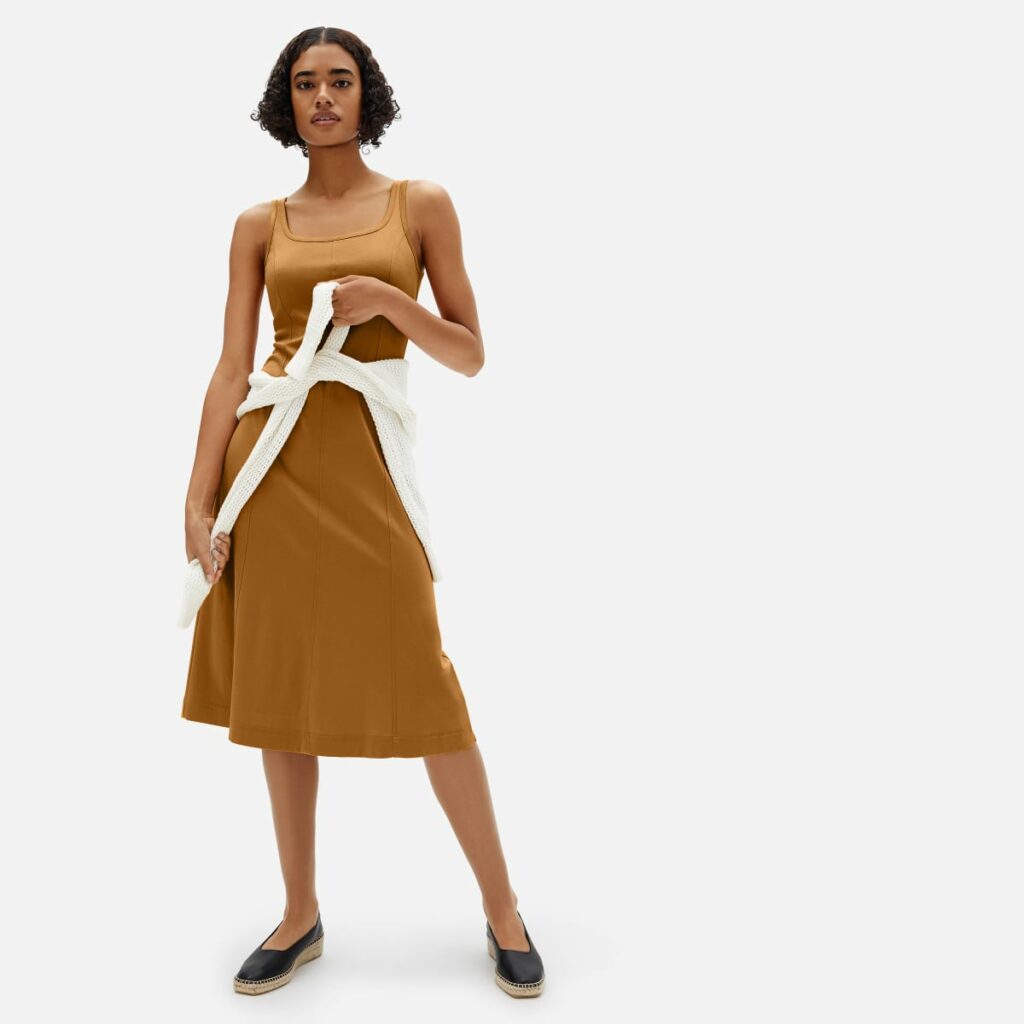 Based | San Francisco
Launched in | 2010
Price Range | $18 for a tee
Ethics | 'Radical transparency' – customers can see the costs of products. Offer fair wages, reasonable hours, and create high-quality (long-lasting) products to counter fast fashion.
Many people consider Everlane to be one of the first mainstream brands for ethical fashion. And rightly so! The store has an excellent policy of 'radical transparency,' where they show customers the cost vs. selling price.
They believe you have a right to know where your money is going and what the company's doing with it. They also want to show you that they're not keeping ridiculous profit margins either. By doing this, they keep their prices way more affordable than high fashion brands. Plus, as a sustainability initiative, their products are made to last. That's because Everlane uses high-quality materials for its products, so you don't end up with worn-out clothes after a few cycles of washing. 
In the long run, clothes are reused more and end up in landfills less. To keep up with the whole long-run idea, Everlane produces chic and timeless designs. Their collections are elegant, classy, and wonderfully minimalist.
Based | Canada
Launched in | 2012
Price Range | $35 Crew Neck Tee
Ethics | Sustainability by reusing same clothes – versatile designs (one item, multiple ways to wear). B Corp.
Yes, Encircled is one of our pricier listings, but let us explain why we think they're worth it! First, they call themselves a slow fashion brand, so you know they're onto something against the whole fast fashion problem. They also believe in making outstanding products once, rather than mediocre products over and over again for the sake of following trends.
Encircled collections are gorgeous and innovative, and they don't need to be replaced. In their own words, they try to make products that fill a need within your wardrobe: nothing too fancy, nothing more than bare necessities.
They've even got designs that can be worn in different ways, so they look like whole new outfits. It's a fantastic concept! That's why we think that if you're a hardcore minimalist, you'll love Encircled's philosophy and will consider their prices a worthy investment.
Based | Toronto, Canada
Launched in | 2015
Price Range | $21 Tee
Ethics | Purchases directly improve lives of cotton farmers, B Corp
Kotn believes in simplicity. As their name suggests, they offer high-quality cotton products for both men and women. They're also a B-corporation, meaning they follow the highest ethical practices for sustainability and manufacturing.
In fact, they even make sure that each time you buy from them, your purchase directly helps farmers who grew the cotton for your shirt in rural Egypt! So not only do you get a cozy and beautiful piece, but you also make a sweet connection with someone across the globe! That's why we say that if you want to try a thoughtful and affordable minimalist fashion brand, give Kotn a shot.
Based | Sweden
Launched in | 1947
Price Range | $9.99 Tee
Ethics | Organic cotton, 'Conscious' line of sustainable fashion – can be considered a start for eco-friendly mainstream fashion
H&M has been a popular fashion brand for well over 50 years. It's just one of those stores you can never go wrong with. Whether you're looking for formal, casual, or snuggly wear to lounge around in, you can be sure to find an excellent deal with these guys. Plus, their designs capture the classic Swedish minimalism across all their collections. And with all the sales they have throughout the year, you'll be able to build a classy and pocket-friendly wardrobe.
They've recently started taking care of their environmental impact too. For example, H&M now offers a recycling program to turn in old clothes across all their stores. They also have targets to reduce carbon emissions and start using organic cotton. Plus, they were one of the first fashion brands to create a sustainable fashion line (called Conscious.) Overall, they're making good progress in the right direction and are an excellent brand for some affordable minimalist shopping!
Based | Nashville, USA
Launched in | 2018
Price Range | $18 for a Tee
Ethics | Provide jobs to women who have overcome extraordinary circumstances
Able is one of our favorite brands because it was made by women, for women. The company takes pride in creating lots of jobs for ladies around the globe. They believe in creating opportunities rather than giving to charity. It's the "teach a man to fish" ideology, and it works! Their vision has taken off with manufacturing partners in countries like Ethiopia, India, Mexico, and Brazil.
The company promises healthy working conditions to employees, publicly declares its statements of wages, and dreams of transforming the fashion industry by letting ladies run the show. In short, their core belief is to invest in women. So, naturally, their clothes follow the same idea. Their collections are stunning, super snuggly, and made to perfection. So to wrap it up, if you want to build a fabulous minimalist wardrobe, don't want to spend a fortune, and want to leave a legacy while doing it, Able is the brand for you!
Based | Colorado, US
Launched in | 2009
Price Range | $22 for a tee
Ethics | Fairtrade, organic cotton
Pact's clothing is so gorgeous, it hurts! Every new product looks better than the last in an unbreakable loop of fab. If you think simpler is better, Pact is the best pick for you! But don't take just our word for it. Here's what the Huffington Post had to say about these guys:
"Sexy, fashionably designed, and comfortable."
And really, what more is anyone looking for in an affordable, minimalist brand? Here's the best part, though: their ideology is as green as can be! They believe in being "Earth's Favorite," and they do that by using "Earth's Favorite Fiber" (organic cotton) and creating "Earth's Favorite Factories" (fair trade.) On top of that, they offer other social perks too. They've got 'Give Back Boxes' where you can donate your old clothes to non-profits. They also use thoughtful packaging with minimal environmental impact.
The coolest thing is their option to let you neutralize your shipment's carbon footprint by growing trees or recycling waste for you. In short, Pact has made a pact with the world to be excellent in every sense of the word. With them, you get some of the best minimalist shopping around!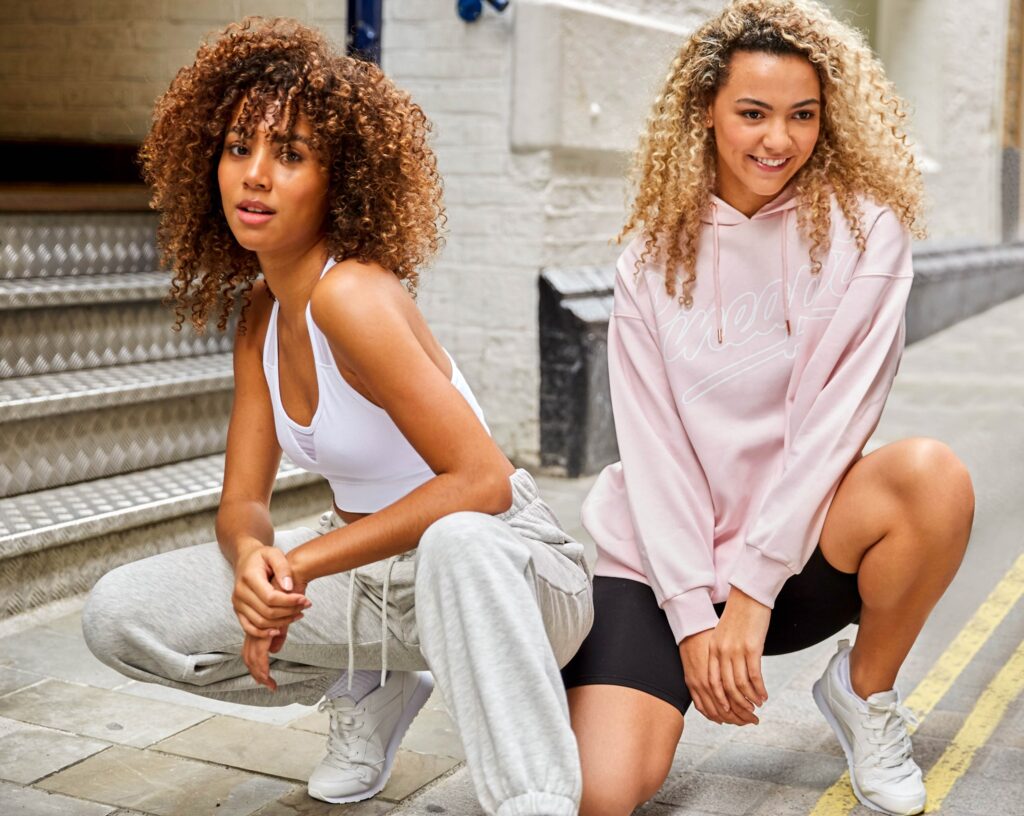 Base | UK
Launched in | 1969
Price Range | $3.50 for a tee
Ethics | Commitment to reduce carbon footprint, legally agreed to make factories safe workplaces
Primark is a great, no-nonsense brand for everyday shopping of all kinds. Whether you're looking for kids' clothes, outfits for yourself, or even home supplies, Primark has got all bases covered.
Their collections are excellent for office and home-wear alike, and everything is as affordable as it gets! You can get comfy hoodies, snuggly PJs, and gorgeous everyday basics for as low as $5.
Primark has also committed to reducing its environmental impact by 2020. So they'll lower their carbon emissions and contribution to landfills by at least 15%, which makes them that much greener. Plus, they've also signed the Bangladesh Accords. This means their factory workers are now legally guaranteed better working conditions. So, if you're looking for the best minimalist clothing to suit your closet and your wallet, Primark is a trusted classic!
Based | UK
Launched in | 1884
Price Range | $8 for a tee
Ethics | Aims to reduce 95% of greenhouse gases by 2022 and eliminate the use of hazardous chemicals by 2020
Did you know that Marks and Spencer have been around since 1884? And with prices like theirs, why shouldn't they be loved forever? These guys have all kinds of beautiful collections for men, women, and kids. Their designs are super sleek and can fit any occasion. The great thing about M&S is that apart from their labels, they house many other designer collections in store. That means they've got loads of styles to pick from, and they can support that many more new artists! Plus, they've always got some sale going on, making their stuff that much more delightful.
As a response to criticism, the brand has set scientific goals to be more green. They aim to reduce 95% of their carbon emissions and use of unhealthy chemicals by 2022. So with slow and steady progress, it looks like M&S will continue to age like fine wine. And with so many elegant options to choose from, it's no wonder these guys have been so timeless. Check them out for pocket-friendly minimalism that doesn't age!
Based | Germany
Launched in | 2018
Price Range | $17 for a tee
Ethics | On a mission to make fair fashion easy and accessible!
With all this talk about fast fashion, Honest Basics' idea was to become the exact opposite. They call themselves a fair fashion brand, which they accomplish using eco-friendly materials and creating people-friendly work environments.
With Honest Basics, you can find high-quality essentials like t-shirts, jeans, sweaters, tank tops, and much more. They cater to ladies, gents, and kids, and they pride themselves in having great prices all year round. That means no more waiting for Black Friday to score a sweet bargain.
Just visit their website or one of their in-person stores, and you're guaranteed to find something you'll love!
Honest Basics is also working on innovative ideas, like biodegradable t-shirts. Clothes like that would use no plastic and would be the perfect example of zero-waste products. So if you're on the hunt for ethical and chic essentials, Honest Basics is an honest-to-goodness great option!
Based: USA
Launched in: 2009
Price Range: $30 for a tee
Ethics: Aim to go climate positive by 2025, have created their own sustainable material rating system, and publicly release their quarterly statements on their website.
Minimalism does mean "less is more," but Reformation dares to ask: "Why stop there?" These guys model themselves around environmental sustainability. They've been carbon, water, and waste neutral since 2015 but are trying to be climate positive by 2025. If more companies took on such initiatives, we could have a real shot at saving the environment before it's too late.
Plus, Reformation's clothes are super classy, comfortable, and runway-ready. But if you're not much of a diva, you'll love the premium make and feel of each of their products, even in everyday clothing. And because the brand is so good to Mother Earth, you'll feel like a hero wearing their stuff too!
An exciting thing about Reformation is that aside from the basics, they also house minimalist wedding gowns! So if you're looking for a super green and super-luxe experience with minimalist fashion for a friendly price tag, Reformation is the place for you!
That brings us to the end of our top minimalist fashion brands list! We hope you liked our picks. If you have suggestions of your own, let us know in the comments!
If you're happy with the stores but wonder how to pick the right minimalist brands for yourself, we've got you covered! Scroll down to see how to choose the right brand for yourself. You're welcome!
Buying Guide: How to Pick the Right Minimalist Brand For You
So you've seen a bunch of fantastic affordable minimalist fashion brands and can't decide which ones to try out. Some have the greenest materials, but others have wonderfully diverse models. Some swear by environmental ethics, while others worship their employees. So how do you choose where to go? Well, here are a few ways to organize your thought process and have your top pick!
Price
The first question would be, what price are you willing to pay for something that'll be in your closet for years to come. Are you ready to spend more on something that lasts longer? Would you happily pay a premium if it guarantees happy working conditions for factory workers? Are you worried about your cash flow and just want to buy more for less?
Since affordability is a massive factor in shopping, you decide what counts as affordable for your own needs. When you've decided on a price range per product, it'll be easier to choose a brand to shop from! But remember, your wardrobe is an investment. You start to feel how you look.
So if you can invest in yourself but are just choosing not to, it may catch up with you sooner or later. Give yourself that special treatment; treat yourself to that gorgeous blouse! You're your greatest asset! Treat yourself!
Brand Personality
Since your closet reflects who you are, the brand you wear becomes a part of your identity. Maybe you want to be the resistance, and maybe you want to stick to classics. Perhaps you're into the funky and upbeat living, and maybe you just want to be cozy all the time. Whatever your style is, there's a brand out there that'll help you reflect it. Just because you're wearing minimalist clothing doesn't mean you lose your individuality! If anything, you can express more with far less! But how do you find a brand that speaks your language?
Well, spending some time in any store can help you find the right fit. If it's a brick-and-mortar retailer, their interior design may be the key to finding your connection. If walking into the store lights up your eyes, you're definitely onto something.
The sales staff also plays a huge part in finding your brand. If they're sweet, friendly, and just get your taste – they're keepers!
Virtually speaking, browsing a brand's website will help you imagine what they'd be like as a person. The language they use to describe products, the tone of voice they use to talk about themselves – all of these things can and will create a character in your mind. If that character is someone you'd want to hang out with, that's where your money goes!
Ethics
Ethics are one of the most significant considerations anyone could take into account before investing in a brand. As a society, we've evolved beyond buying without thinking. We care about long-term effects now. We know better, we understand better, and we all want to do better. That's why we recommend buying from sustainable brands that treat their resources right. Those resources include material resources as well as human ones!
We recommend buying from fair trade certified organizations, B Corps, Organic Content Standards (OCS), and Global Organic Textile Standard (GOTS) certified brands, as well as stores that openly publish their financial statements.
Reviews
You probably already buy stuff that's got raving reviews, but do you know why that's important? Well, for starters, it builds trust in the brand. But also, it can help you decide which products you want based on other people's experiences. Maybe something looks great on a mannequin, but you don't like how it looks on you. In that case, a review from someone of your body type could be a deal maker or breaker.
Similarly, people who have owned clothes from a brand can vouch for their quality. At the end of the day, we want to own clothes that we keep using for a long time. We can't afford to increase heaps in landfills anymore, so we have to make sure our wardrobes stay classy and timeless. Minimalism is a way to do that. So are lots of honest brand reviews!
If you find a brand with lots of old, happy customers and an acceptable, ethical policy – go for it! And also, once you order from a brand, don't forget to leave an honest review!
That brings us to the end of this article. We hope you enjoyed diving into affordable minimalist fashion with us – we sure did. Do share your experiences and impressions with us in the comments below!