This article contains affiliate links for which I may receive a small commission, at no additional cost to you, should you decide to make a purchase by using them. Learn More
It's the season for watermelon and popsicles!
Summer is here, and the masses are enjoying it as much as possible. With the breezy dresses out in full swing and bodies tanning on the beach, we're all enjoying everything Mother Nature has to give this warm season.
But are we giving anything in return?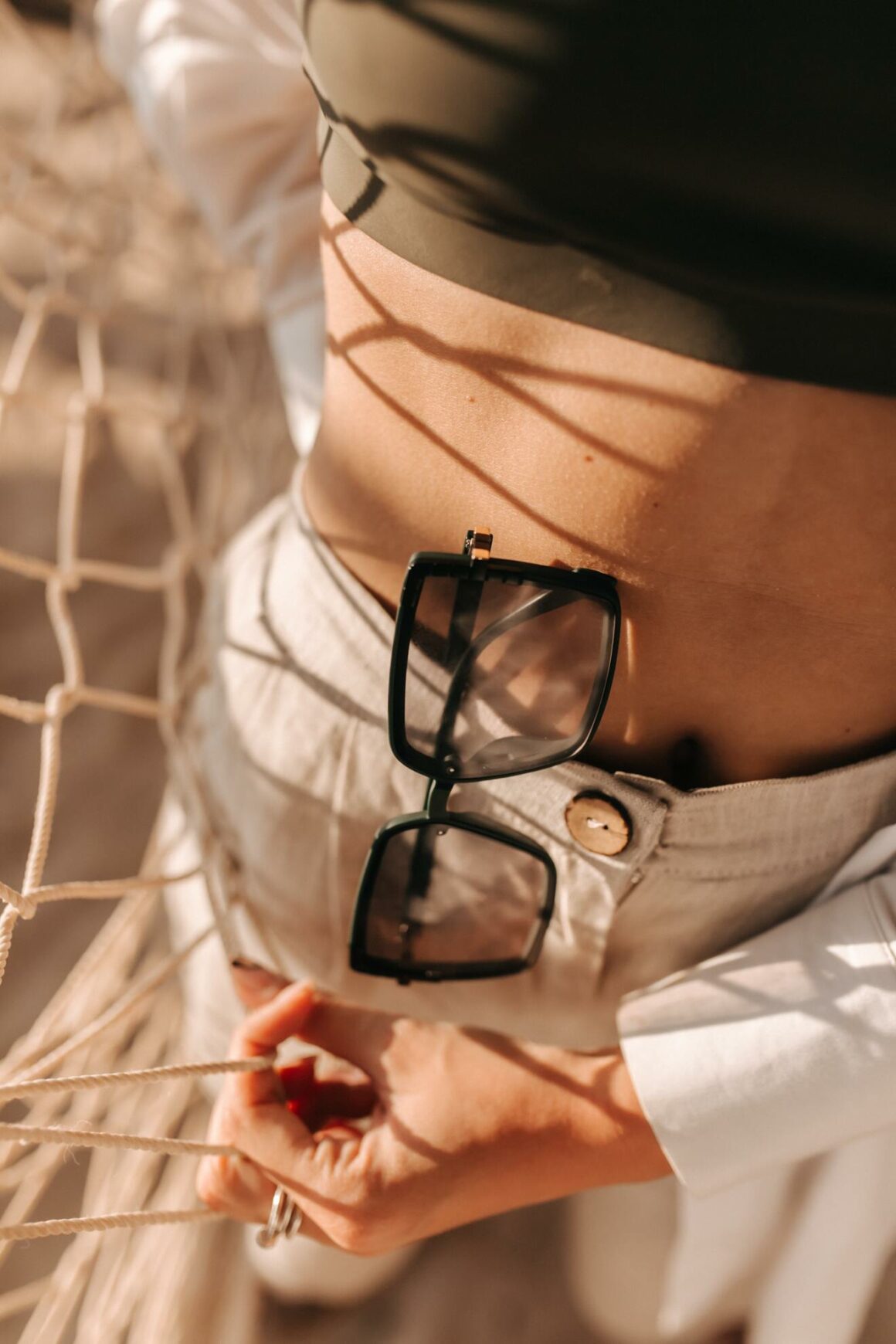 Let's put our rose-colored glasses to the side and think for a minute. The IPCC has been very straightforward about our global health. Collectively, our habits are making matters worse for planet earth. The global trash crisis, marine pollution, melting ice caps—these are only some of the problems the world is facing. If we don't change our habits now, we may cross the point of no return.
Our habits can make a significant change, even if we invest our interests and finances into minor things, like sunglasses.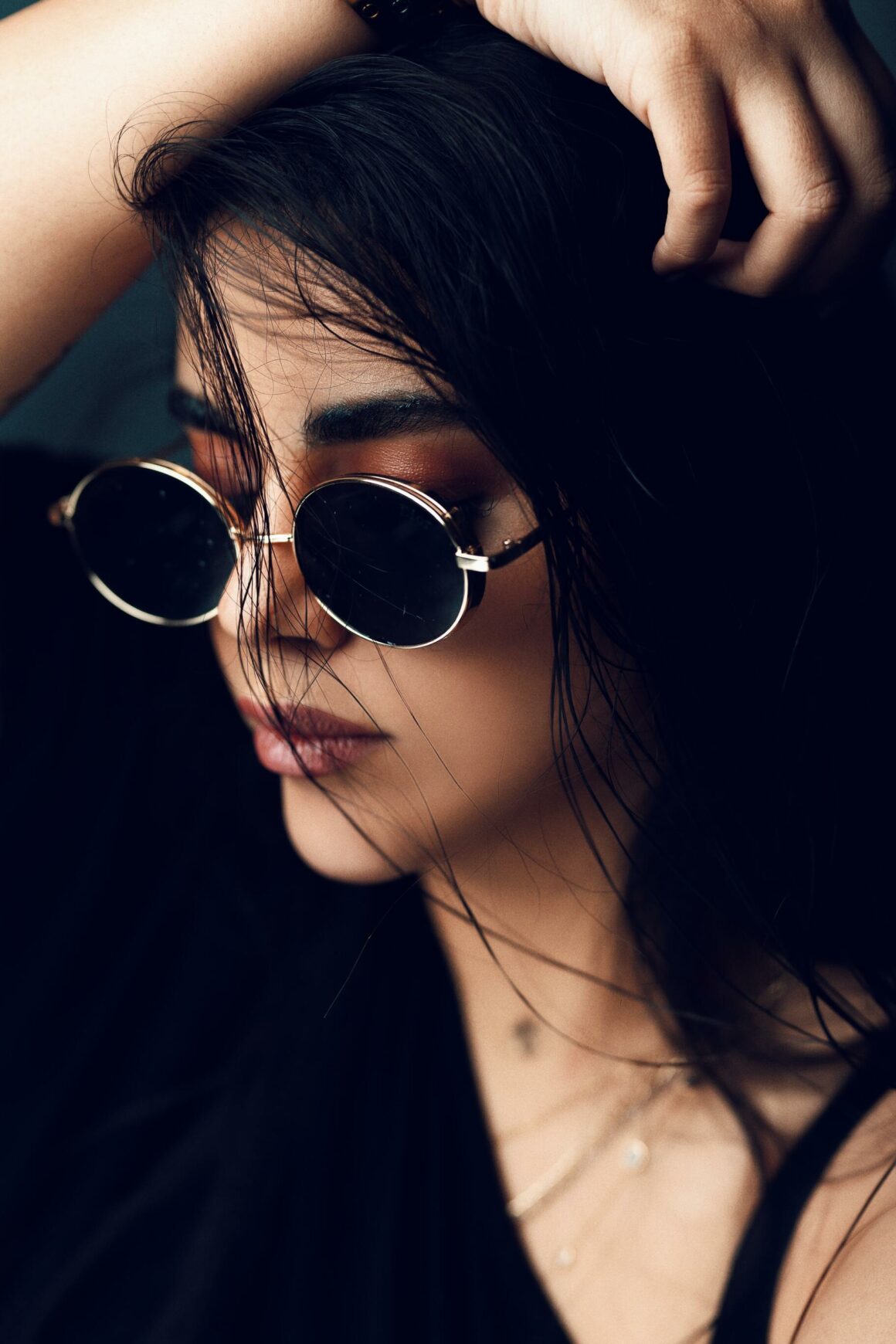 Sustainably-built, eco-friendly sunglasses have quickly become all the rage. From trendsetters to your average Joe, every person is slowly but surely correctly the error in their ways.
Why are you waiting?
Here is a list of some of the elite eco-friendly sunglasses brands that I love. Choose one from the list and change your sunglass collection to an earth-friendly one!
1. ECO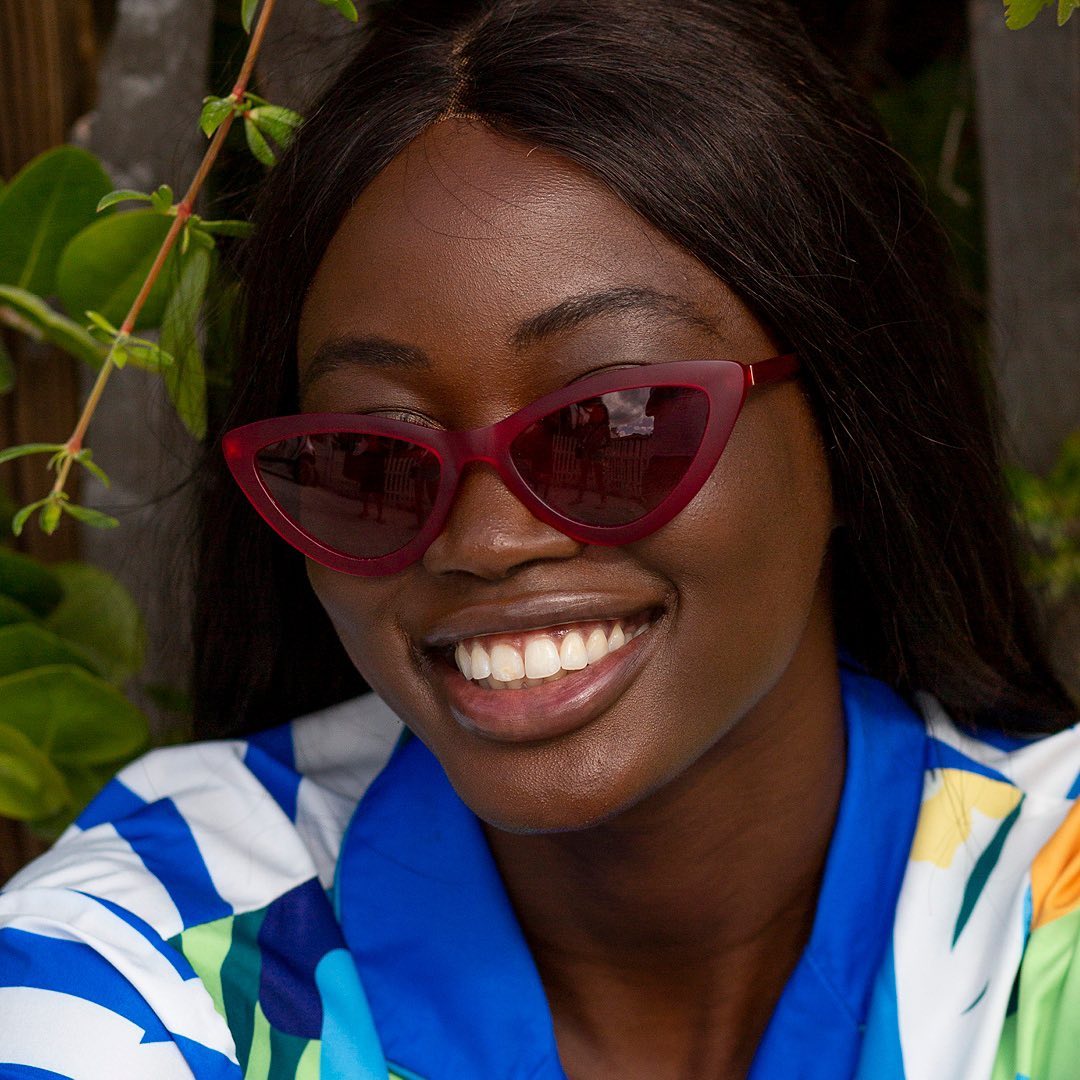 Based In | New York City, NY
Ethics | uses ocean plastic and recycled material, creates biobased frames, cases are made using recycled PET and recycled paper, 100 percent biodegradable bags
Price Range | $75 – $160
ECO is the perfect combination of style and sustainability. The company uses multiple recycled materials for its frames, including ocean-based plastics, recycled metals, and castor seed oil. But that's not all. ECO works with Trees for the Future to plant a new tree for every frame that's sold.
With more than 2.5 million trees planted, the company is not stopping for anyone. Thanks to their efforts, Trees for the Future is teaching farmers and other farming professionals sustainable techniques about agroforestry and bringing in children who want to learn about the science.
If you want to add a tree to the world and get a gorgeous, durable, long-lasting pair of glasses, go with ECO.
2. Ozeano Vision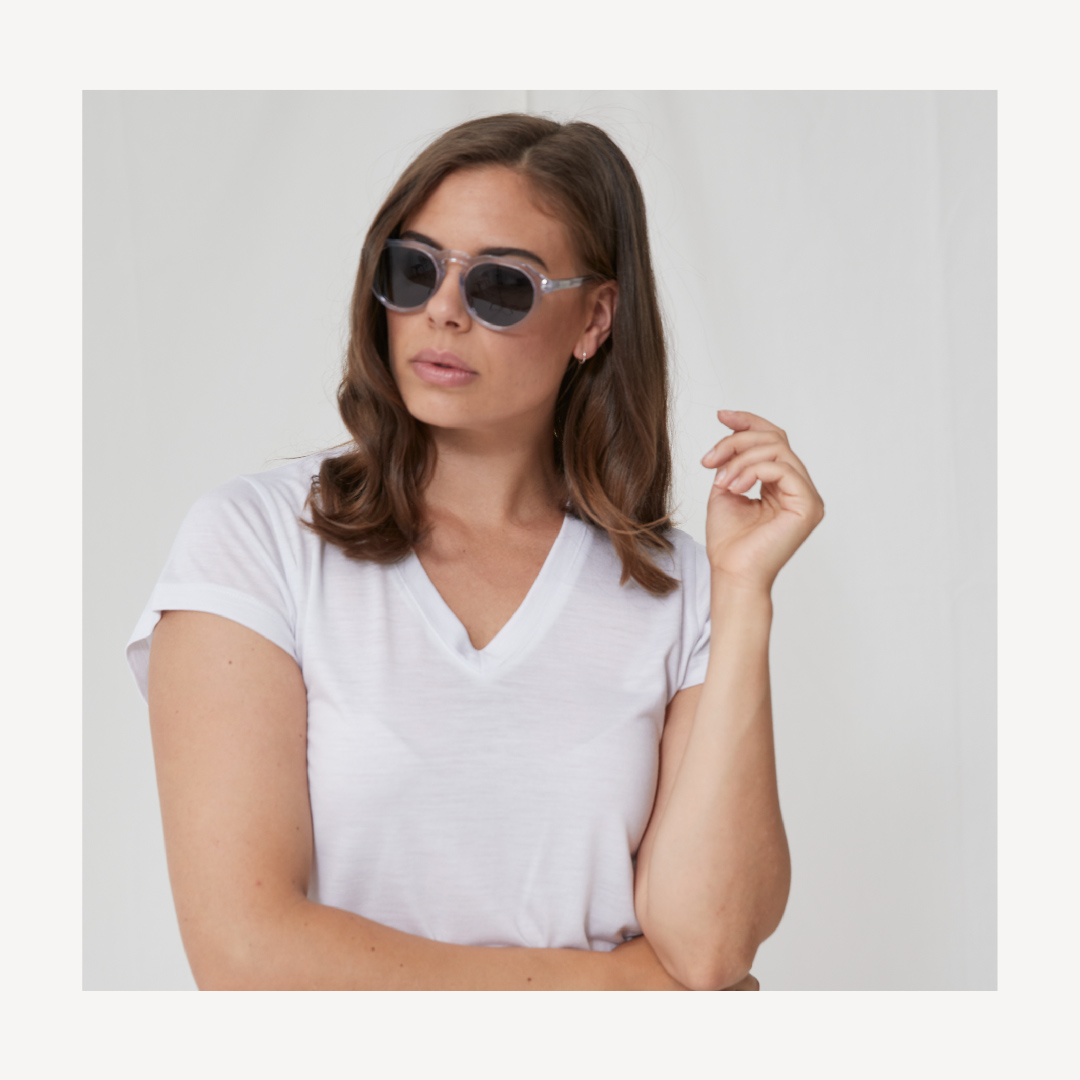 Based In | Sydney, Australia
Ethics | All products are 100% biodegradable, made with plant-based material, fitted with Zeiss polarized UV-400 lenses, use 100% GOTS-certified organic cotton pouches, and home compostable courier bags for delivery, uses 100% FSC-certified cork case, all sunglasses are certified Australian-made.
Price Range | $199 each
Ozeano excels as one of the best brands for sustainable sunglasses, and not only because of their plant-based, handmade sunglasses.
Ozeano partners with Seabin Project, an Australian company that strives to clean the oceans. It makes them healthier through technological intervention. For every pair of sunglasses sold, Ozeano supports Seabin Project, allowing them to clean the oceans of at least 12 kg of marine plastic. Each purchase supports Seabin for three days.
In a way, only by making a purchase, you directly influence the ocean's health and support a project making a difference.
Ozeano is also very dedicated to making life easier for their clients. In addition to sending their products in guilt-free packaging, the company does so through free worldwide shipping. And to reduce waste, Ozeano also gives customers 25 percent off their next order, thanks to their circular economy system.
3. Pela by SWWAY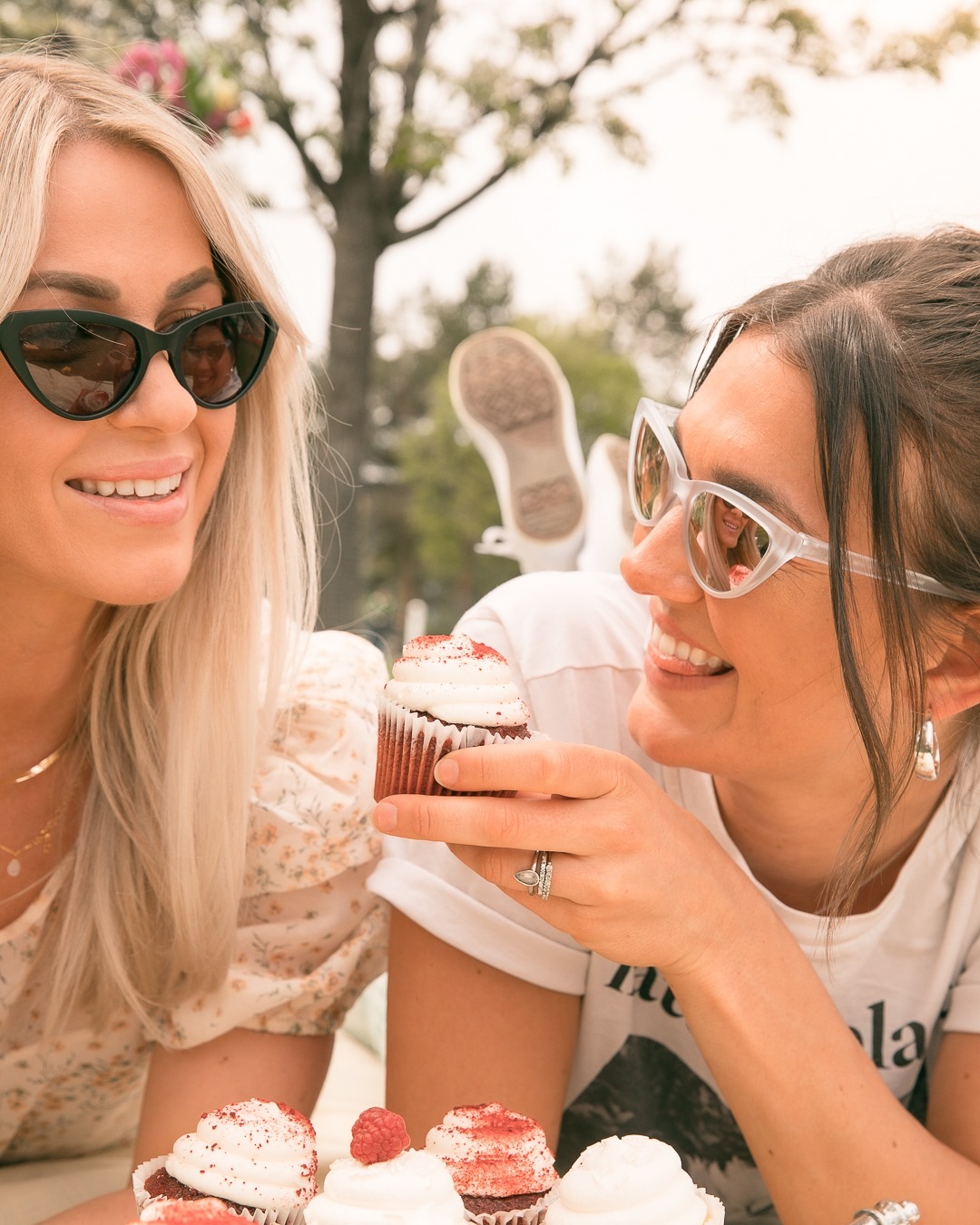 Based In | British Columbia, Canada
Ethics | The world's first 100% biodegradable sunglasses, plastic-free packaging and made with recyclable materials, sunglasses can be returned via the Pela 360 program, certified B corporation, climate-neutral certified, member of 1% For The Planet.
Price Range | $54.96 – $74.96
Pela by SWWAY is a favorite among the no-waste crowd. The brand has been featured in Martha Stewart, Forbes, Buzzfeed, and CNN, so you know you're going with a good option.
The environmentally-minded brand strives to combat pollution and waste that results from production manufacturing for the consumer market. Pela minimizes excess and waste by pairing with local businesses and works with companies that provide a safe work environment and fair wages.
Pela also provides a Pela 360 program, a closed-loop system that allows customers to send their used sunglasses to be reused and recycled. This closed-loop system is open for all Pela products. So, whether you have sunglasses, blue light filtering lenses, or prescription lenses, you can always send your old ones back to Pela and do your part in being an eco-conscious consumer.
4. Genusee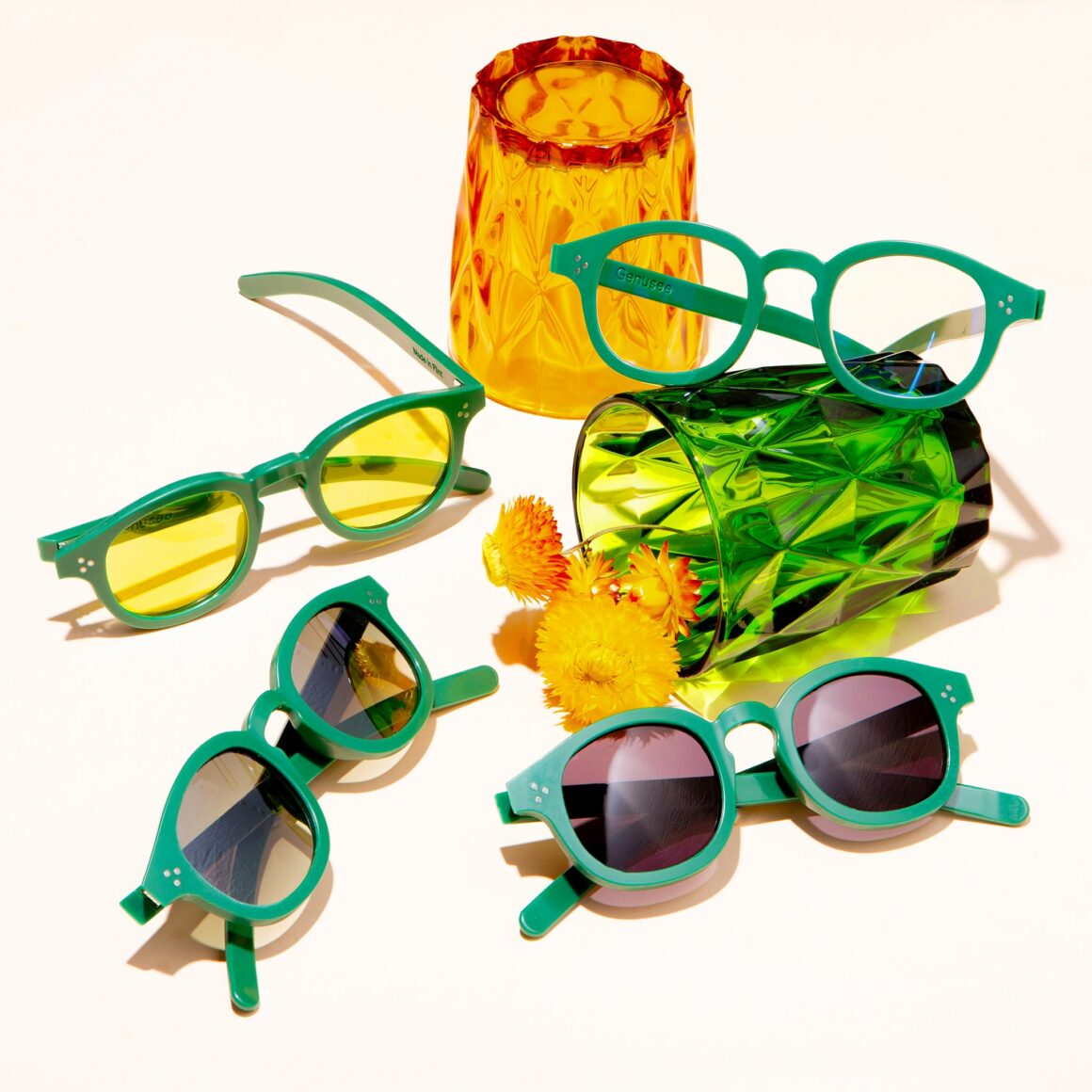 Based In | Flint, Michigan
Ethics | Eyewear made using 100% post-consumer recycled plastic water bottles brought in through a closed-loop system promotes circular economy and Buy-Back program. One percent of net profits are donated to various funds and for Flint.
Price | $99+
Genusee is a Flint-first company and is doing its part in bringing attention to the water crisis in the city.
To begin with, the company uses single-use plastic water bottles to make its products. Genusee also employs the circular economy system to recycle pre-used sunglasses and lenses to create a smaller carbon footprint.
The brand also employs low-income individuals and the formerly incarcerated within the flint community. It gives back a certain percentage of the net profits so that they can rebuild their lives.
With every sold product, Genusee upcycles 15 single-use water bottles to create new materials for their sunglasses. By reducing localized plastic waste, creating jobs for the Flint community, and encouraging a circular economy, Genusee has evolved to much more than a sunglass brand. It is now a respected name in Flint that contributes to the economy and the atmosphere.
5. MessyWeekend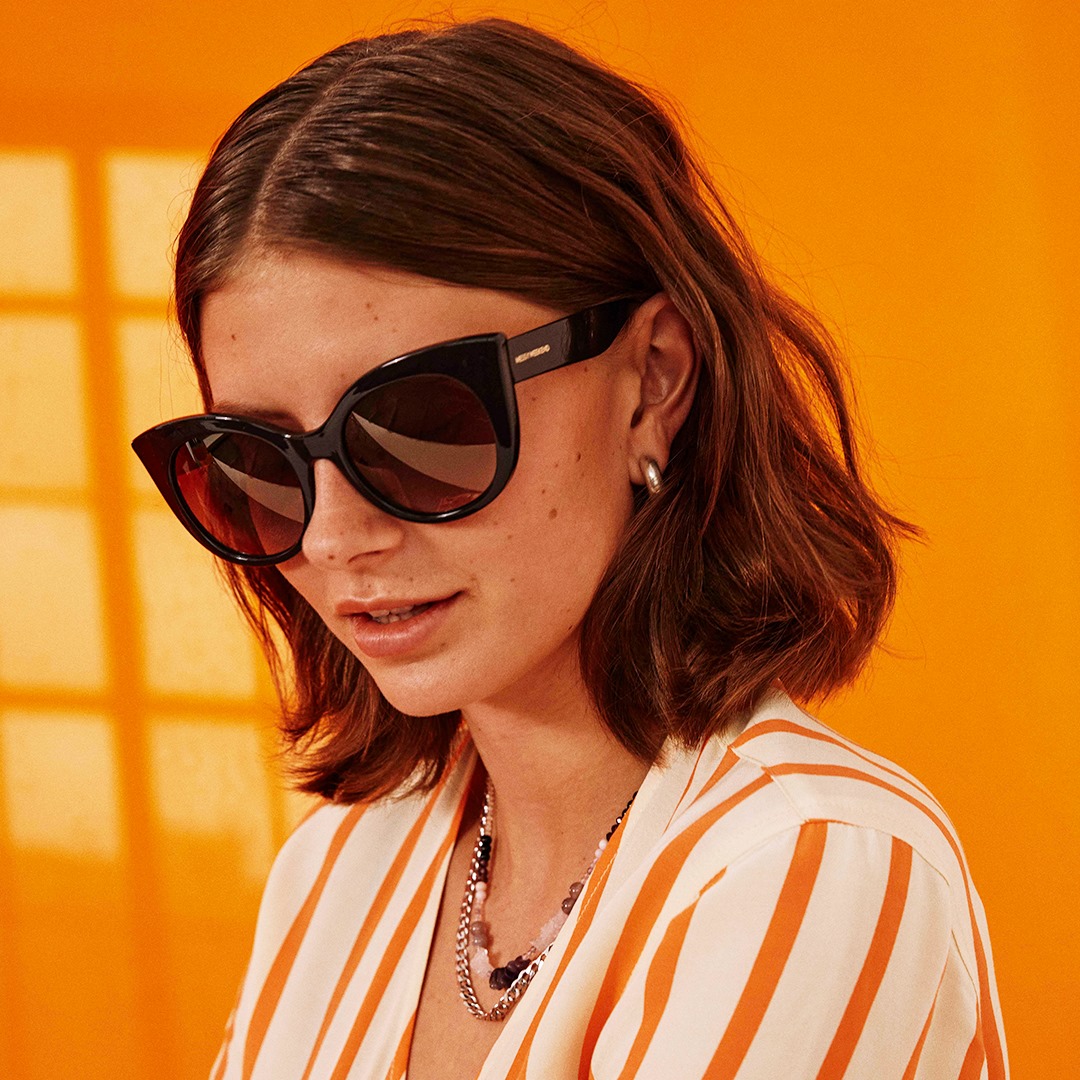 Based In | Copenhagen, Denmark
Ethics | recycled sunglasses made with bioplastic materials such as cellulose acetate. Sunglasses are 100% biodegradable and compostable, create zero waste, circular economy program,
Price | £60 – £80
By name and design, MessyWeekend might sound like your average purveyor of gorgeous eyewear. But the Copenhagen-based company is not what it seems.
For every pair of sunglasses the company sells, MessyWeekend donates a sum from the revenue to ReSea Project and Plastic Change, two NGOs working to clean up the ocean of marine plastic. MessyWeekend also runs the project "ORIGINES," with help from 4THEPLANET; an NGO dedicated to cleaning plastic waste.
Last update on 2023-02-07 at 14:38 UTC / Affiliate links / Images from Amazon Product Advertising API / DetailsProduct prices and availability are accurate as of the date/time indicated and are subject to change. Any price and availability information displayed on [relevant Amazon Site(s), as applicable] at the time of purchase will apply to the purchase of this product.)
Now working with ReSea Project and Plastic Change, the company is exclusively helping the NGOs clear plastics from the Indonesian seas. With 4THEPLANET, the company donates a sum that helps the NGO organize beach clean-ups, educate the masses on ocean pollution, and much more.
MessyWeekend stays true to their initiative by using bioplastic materials to create their glasses, which they also take back as a part of their Circular Economy system.
6. Sunski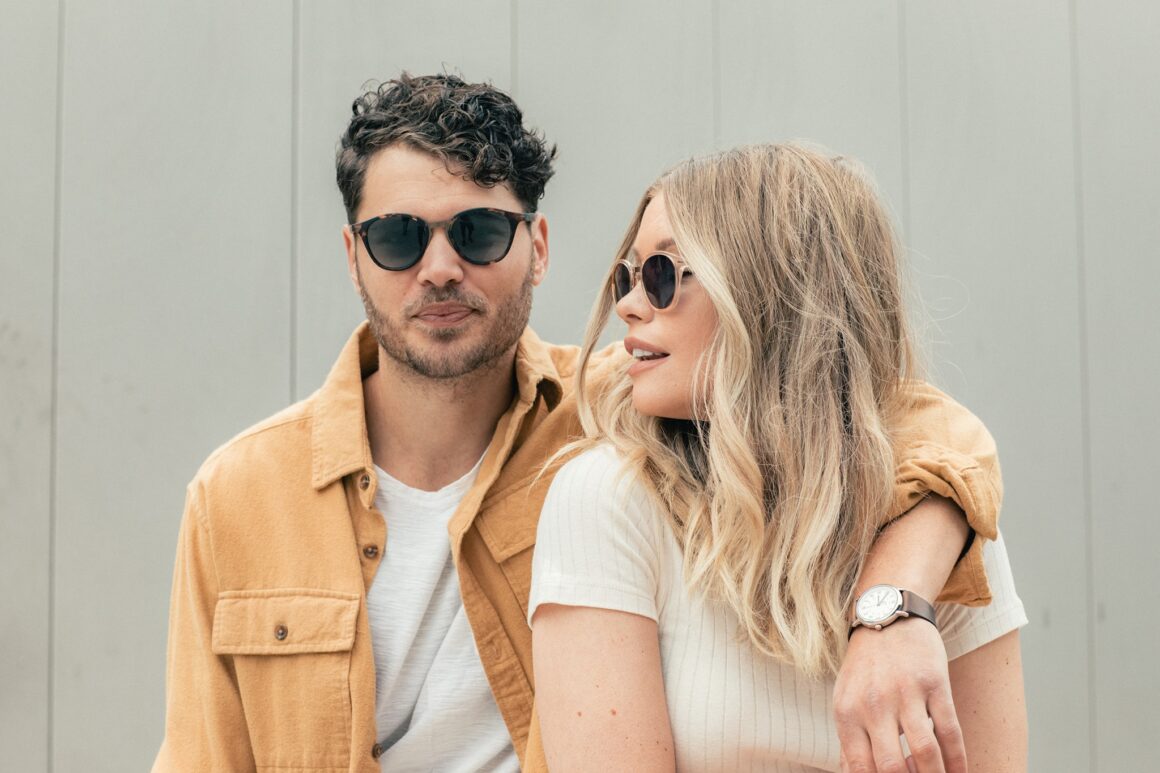 Based In | San Francisco, California
Ethics | Sustainable, certified carbon neutral, uses recycled frames, no plastic packaging, offers a lifetime warranty on all glasses, uses no plastic packaging or glue, member of 1% for the Planet.
Price | $48 – $89
Want style and sustainability in one package? Sunski has got you covered. With their no-nonsense approach to sunglass design and sustainable practices, Sunski combines the best aspects of fashion and nature in a pair of sunglasses.
Like many eco-friendly companies, Sunski utilizes a closed-loop system to give their old sunglass models new life. Their original products are made using scrap plastic that might end up in landfills.
By producing good-quality performance sunglasses, Sunski keeps you looking good and happy and helps you donate to a worthy cause too. The company is part of the 1% for the Planet and is certified carbon neutral. Sunski also prevents customers from tossing away their old sunglasses by providing a lifetime warranty. So, if your glasses ever break, all you need to do is contact them.
Last update on 2023-02-07 at 14:38 UTC / Affiliate links / Images from Amazon Product Advertising API / DetailsProduct prices and availability are accurate as of the date/time indicated and are subject to change. Any price and availability information displayed on [relevant Amazon Site(s), as applicable] at the time of purchase will apply to the purchase of this product.)
Another factor that makes Sunski different from your average seller is the frame design. Sunski is responsible for their sunglasses from the get-go. From the design origin to the product that comes to your hand, everything is a Sunski original.
7. Bird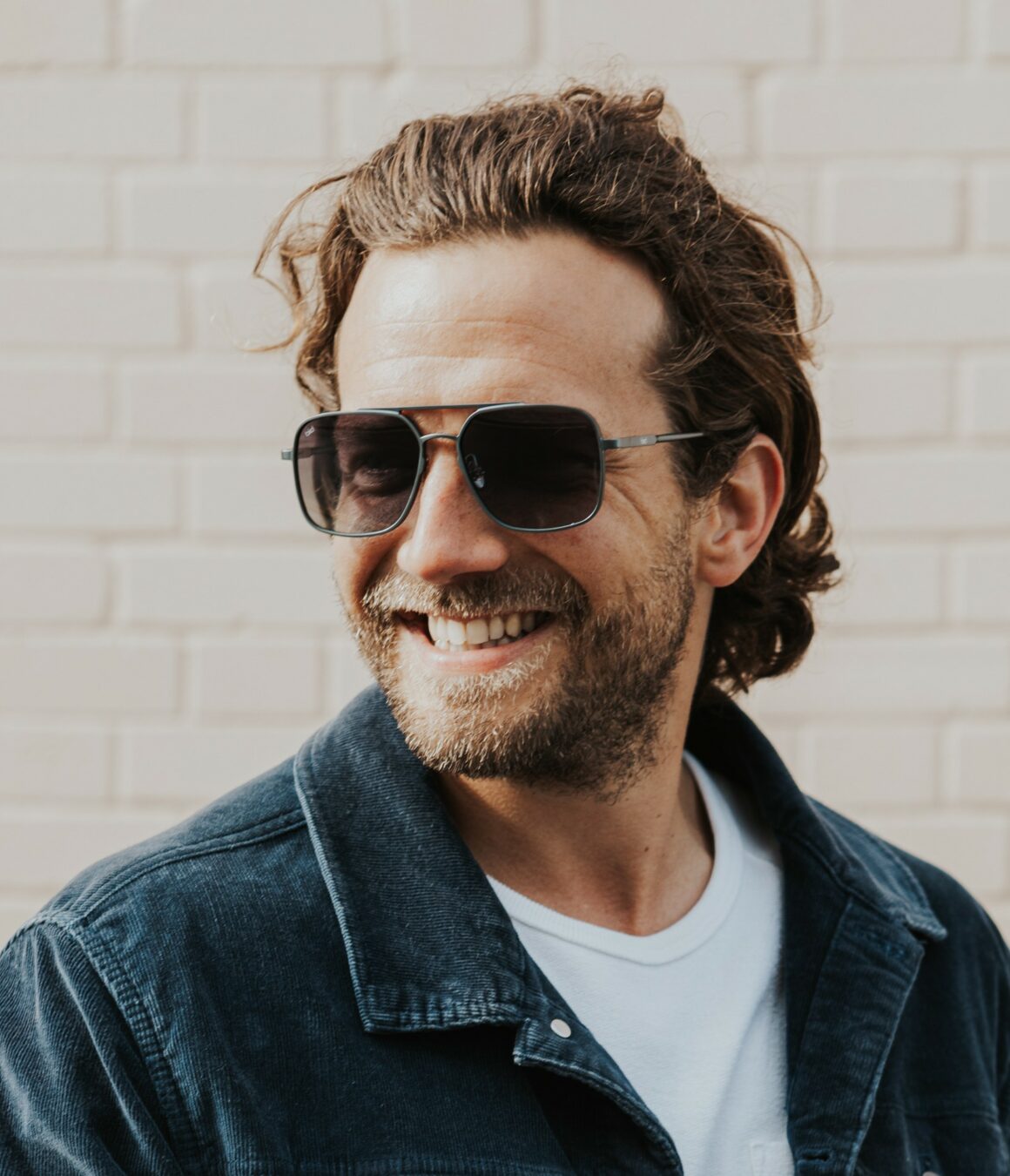 Based In | Devon, UK
Ethics | FirstCertified B Corp eyewear brand in the UK, sustainable and carbon-neutral, frames made using certified woods, renewable cork, recycled aluminum, and bio-based acetate. They have partnered with SolarAid through the Share Your Sun partnership.
Price | £69 – £129
Bird Eyewear holds a prestigious position as the first B Corp Certified eyewear brand in the United Kingdom. So, you can expect big things from the brand.
Bird produces unique and beautiful frames while using only sustainable materials. All materials are recyclable, from cork to aluminum to bio-based acetate, with acetate being a biodegradable product. Down to their cleaning cloths, everything is recycled and designed to last decades. That makes Bird one of the pioneers of sustainable eyewear fashion in the country.
Bird is also third-party verified, so all practices related to manufacturing and design follow a strict standard that does not have a negative environmental impact.
The brand also supports numerous communities in Malawi and Zambia. Having partnered with SolarAid, the company promotes its Share Your Sun partnership by distributing solar lights for every pair sold. Given that smaller, rural communities in Zambia and Malawi use homemade kerosene lamps for the light, which can be hazardous, every purchase helps keep families safe and warm and with all the light they need.
8. GROWN®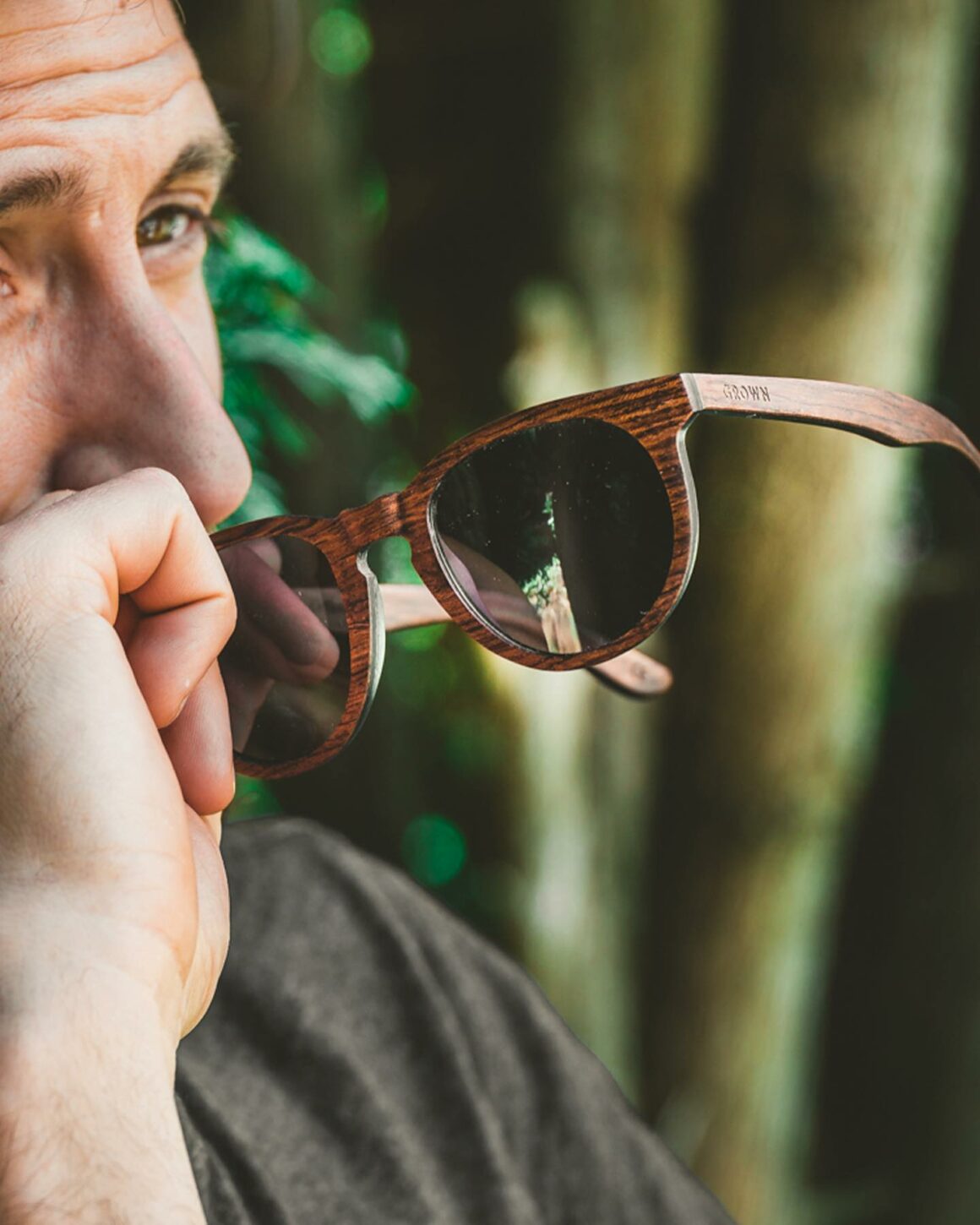 Based In | Byron Bay, Australia
Ethics | Sustainable wooden eyewear made with bamboo and hardwoods such as Zebrawood and Du Lei. Products are organic, free from toxic elements, renewable, and unique. Material is ethically sourced from managed forests that follow sustainable management standards.
Price | £74.95 – £129.95
GROWN® eyewear is a unique brand in this list.
While other eyewear brands use bioplastics and biodegradable materials to create their frames, GROWN® uses absolute natural material for their wares. Its unique wood eyewear has made waves because of its organic nature, durability, and aesthetic designs.
Initially featured in Australia's first season of Shark Tank, GROWN® became hugely popular because of the exposure the show gave. And with the press getting hold of such a sustainable brand, it wasn't long before Australian's were virtually lining up for their pair of wooden Sunglasses.
GROWN® has not extended its operations and caters to clients worldwide. The company also provides a coverage program, so if your glasses break within a year of purchase, they provide a new pair with 40 percent off the original price.
Grown® supports various programs such as SEVA Canada and Wires, so every purchase you make goes into improving the environment and helping children gain sight through the SEVA Canada foundation. These steps are fully funded by you and GROWN.
Ready for a Gorgeous Pair of Sunglasses?
It's not only our buying habits that need to change.
The consumer market is changing with time, but it will be time before we truly create an impact for Mother Nature. Until that time, we must support the businesses doing their part in improving the environment and helping people.
Check out the options provided above, and leave a comment below if you know of any exceptional sustainable sunglass brands that more people should know about. Give them a shout-out and let more people know how they can help the planet, one pair of sunglasses at a time!