This article contains affiliate links for which I may receive a small commission, at no additional cost to you, should you decide to make a purchase by using them. Learn More
"When a flower doesn't bloom, you fix the environment in which it grows, not the flower."
This quote by Alexander Den Heijer beautifully summarizes how we are a result of our surroundings. It identifies where we should shift our focus when we find it hard to cope in an environment.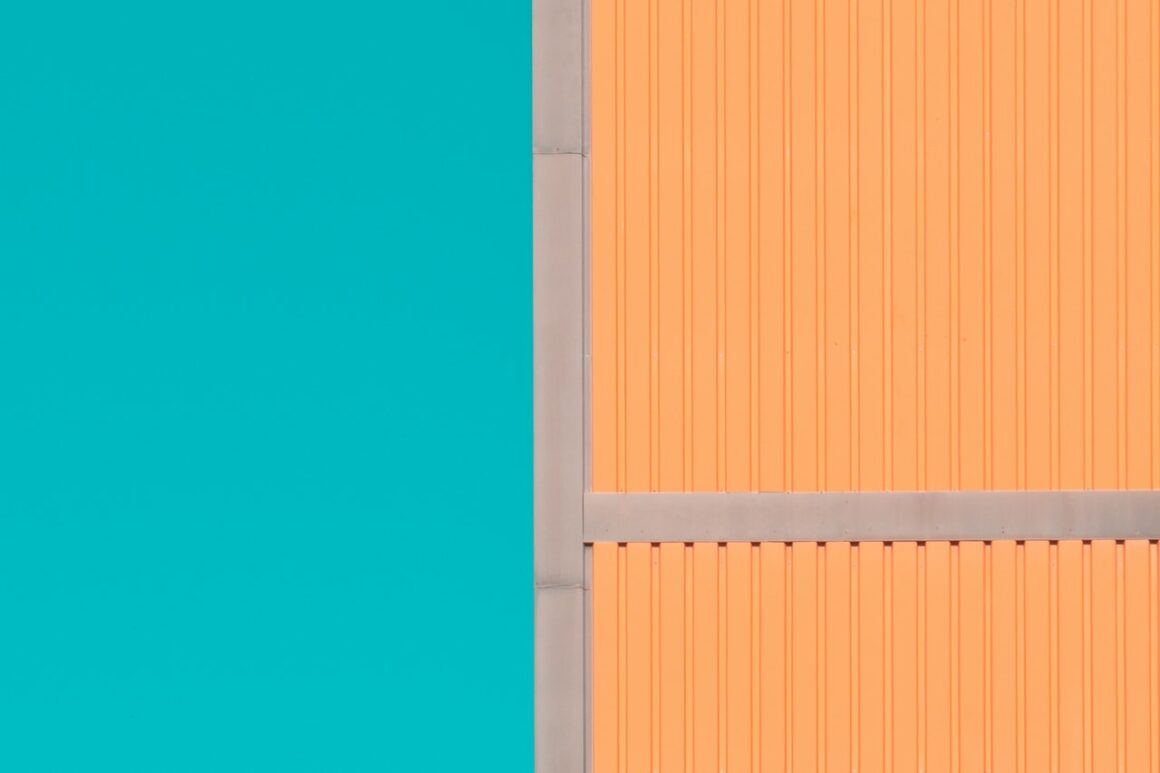 Recently we have been living extremely busy, chaotic, and stressful lives. This way of living has not just been affecting our mental health but also our well-being. Due to these reasons, minimalism has gained a lot of traction recently. It teaches us that we don't need a lot of material possessions to be happy and that we can learn to find happiness in simple things. People have noticed tremendous changes in their lives through small minimalist changes.
What is Minimalism?
Minimalism is open to personal interpretation, and that is the best part. To each one – minimalism can mean something unique. It could mean owning fewer material goods to some. To others, it could mean finding true freedom and happiness.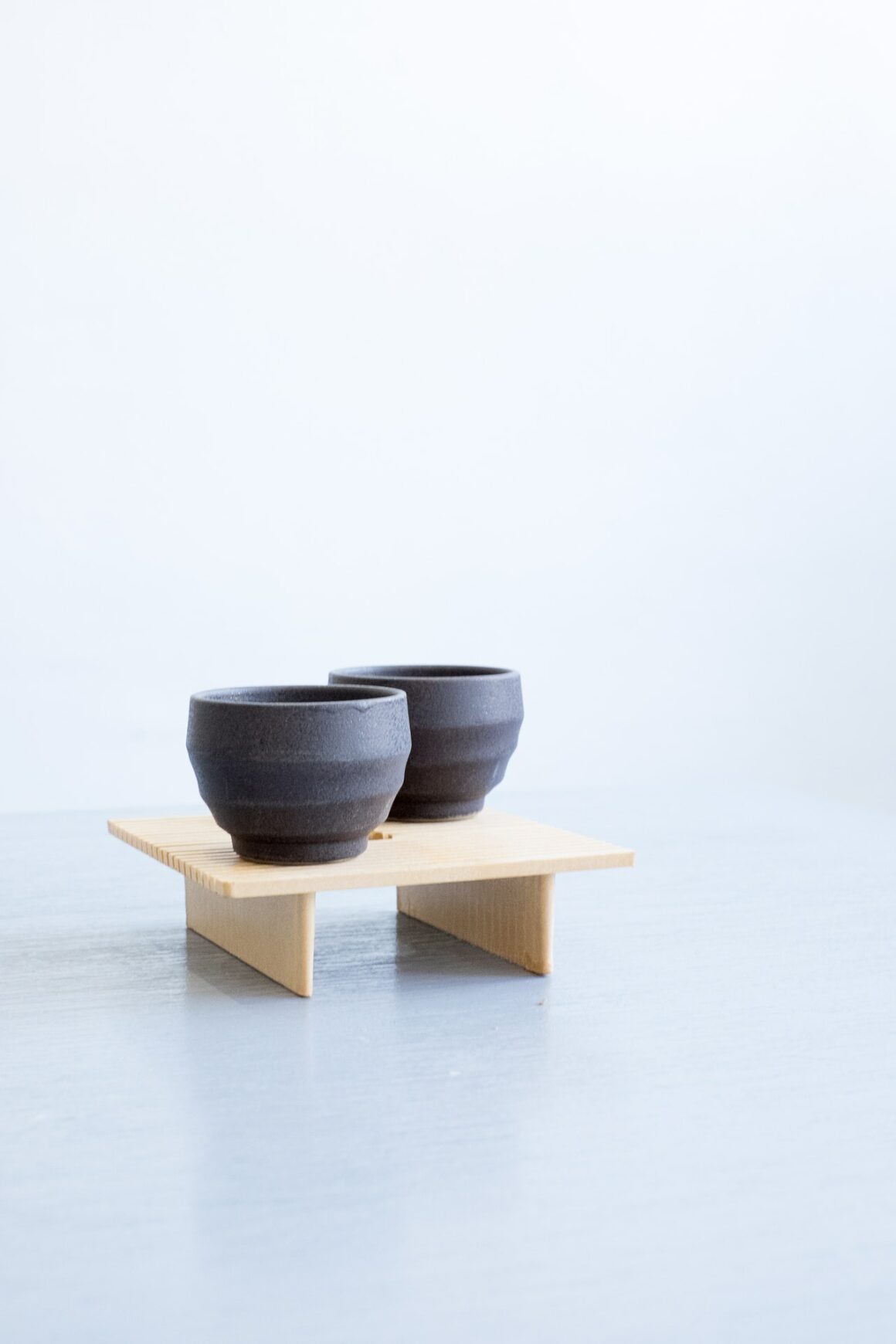 You can go all out and practice a minimalist lifestyle. But a sudden change could be difficult and does not work for everyone. Instead, you could take baby steps and adopt certain representations of minimalism.
Today, I will be talking about minimalist aesthetics, which is a visual representation of minimalism. This article will be a basic guide on minimalist aesthetics, and you will learn how to use it.
What is Minimalist Aesthetics?
Minimalist Aesthetics has taken over the internet. Instagram and Pinterest are filled with pretty pictures of minimalist aesthetics. Many people are drawn to this style and are seen adopting it.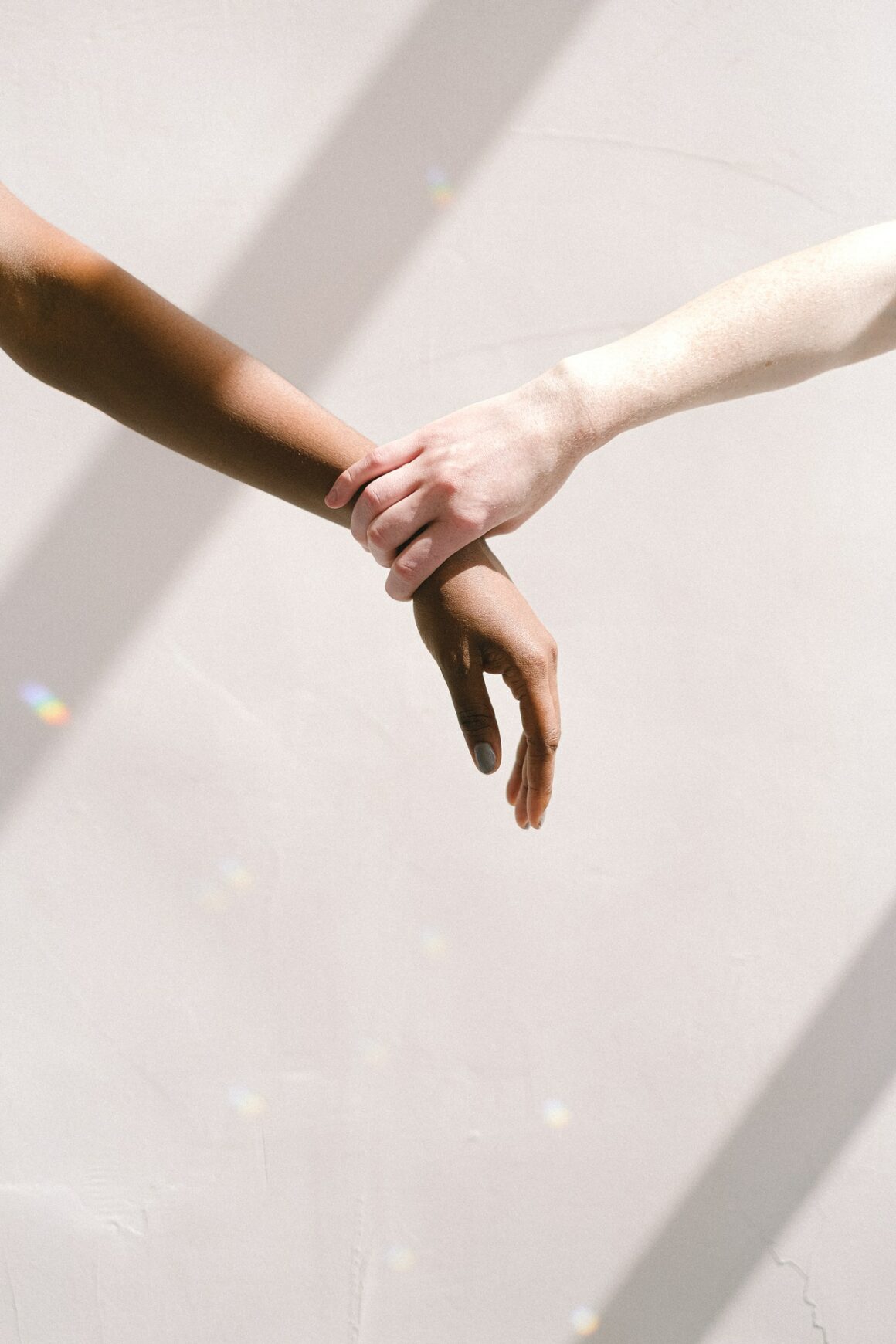 Minimalist aesthetics stands for:
Simplicity
Being intentional
Eliminating the unnecessary 
Zero to minimal distractions
Less is more
The main focus of minimalist aesthetics is creating visual beauty in all spaces. Although it is visually driven, finding beauty in simplicity is given utmost importance here. This ideology can be observed in visual art, architecture, fashion, photography, and interior design.
Visual Art
In the 1960s, minimalism emerged as a substantial American art movement. It was viewed as a direct reaction to abstract expressionism and a crossover to post-minimal art.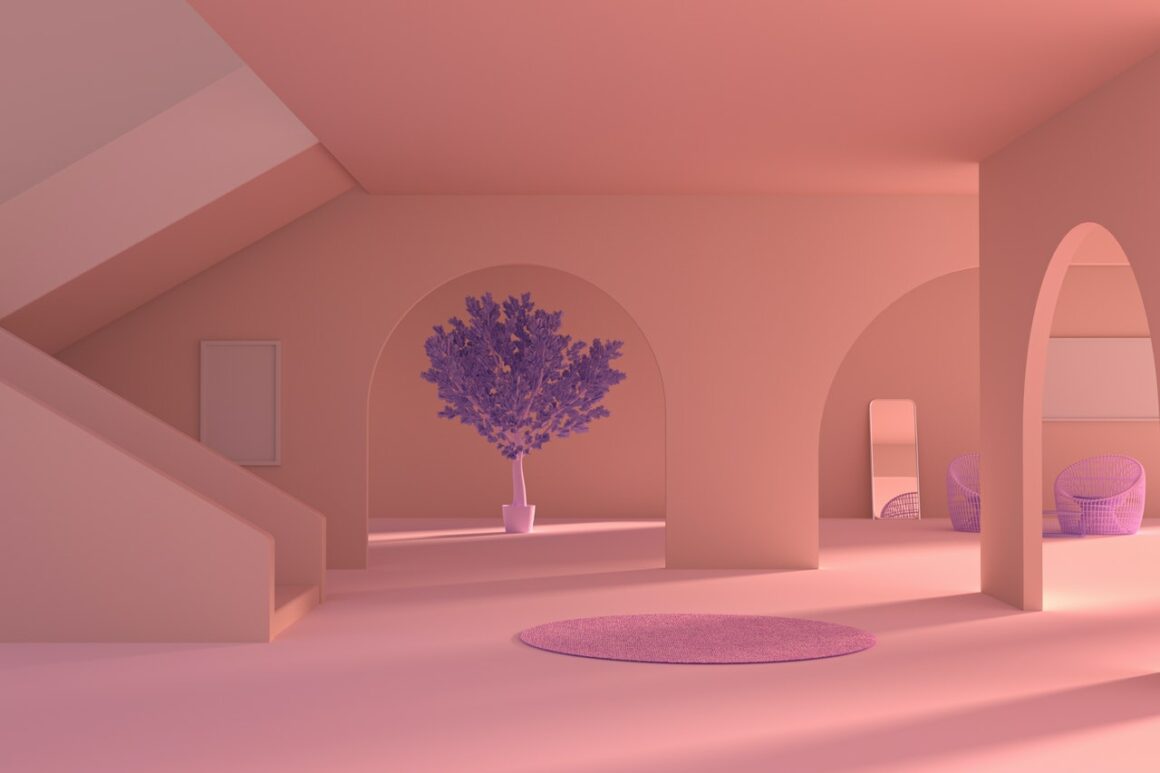 Abstract expressionism was perceived as a complex way to portray art. And so minimalist artists abandoned ornate symbolism and focussed on the materials, especially industrial materials like concrete and steel. Minimalist art uncovers the essence and essentials of a subject by excluding all non-essential aspects, elements, or notions.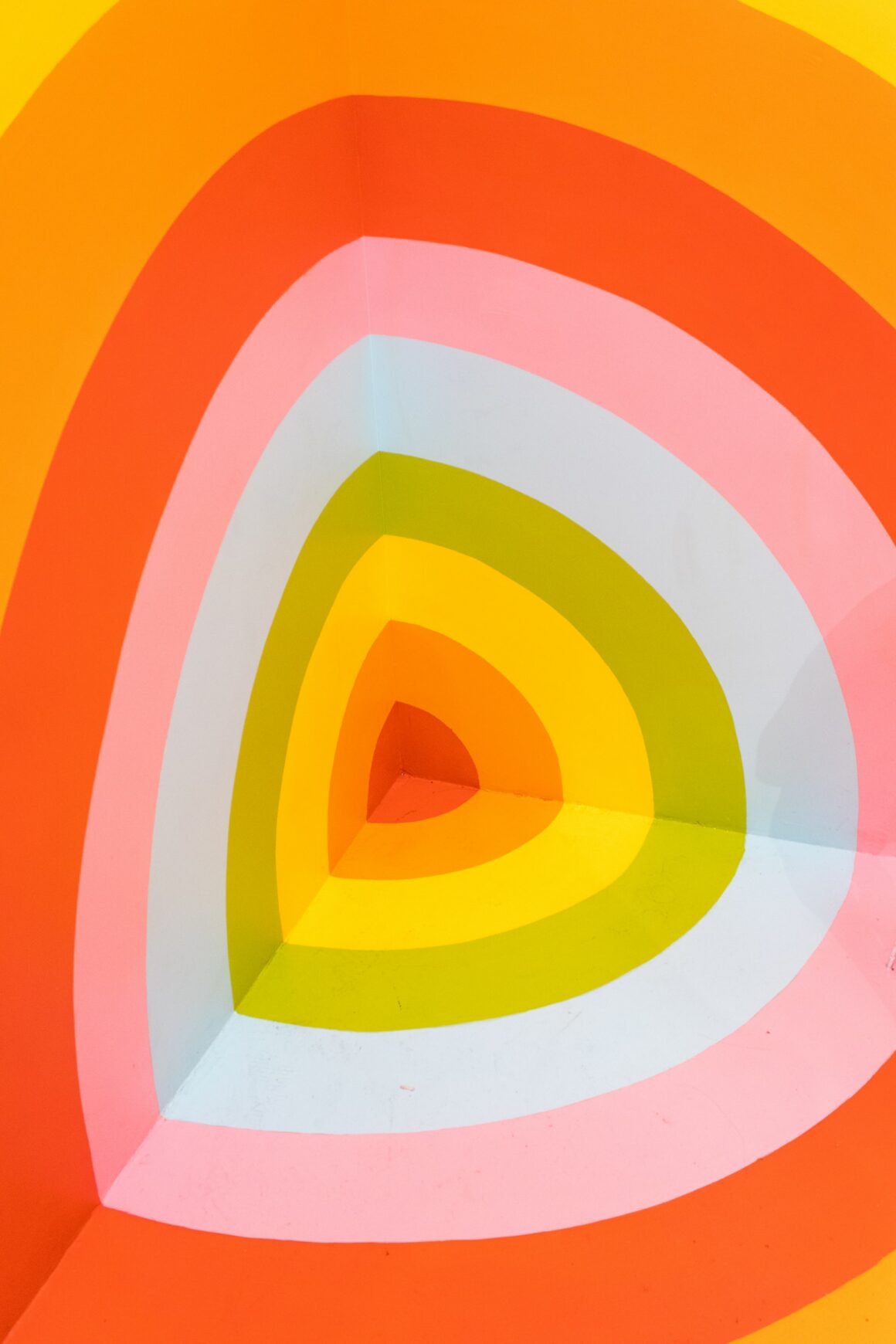 Artists have sometimes responded negatively to the term "Minimal Art" since it implies that their work is easy and basic. A few prominent artists who used this style were Tony Smith, Frank Stella, Donald Judd, and Yves Klein.
Architecture
Bauhaus's minimalist philosophy was summed up by Architect Ludwig Mies van der Rohe's trademark phrase: 'Less is More.' Less-is-more refers to reducing form to the bare essentials. This phrase is referred to even today to define minimalism.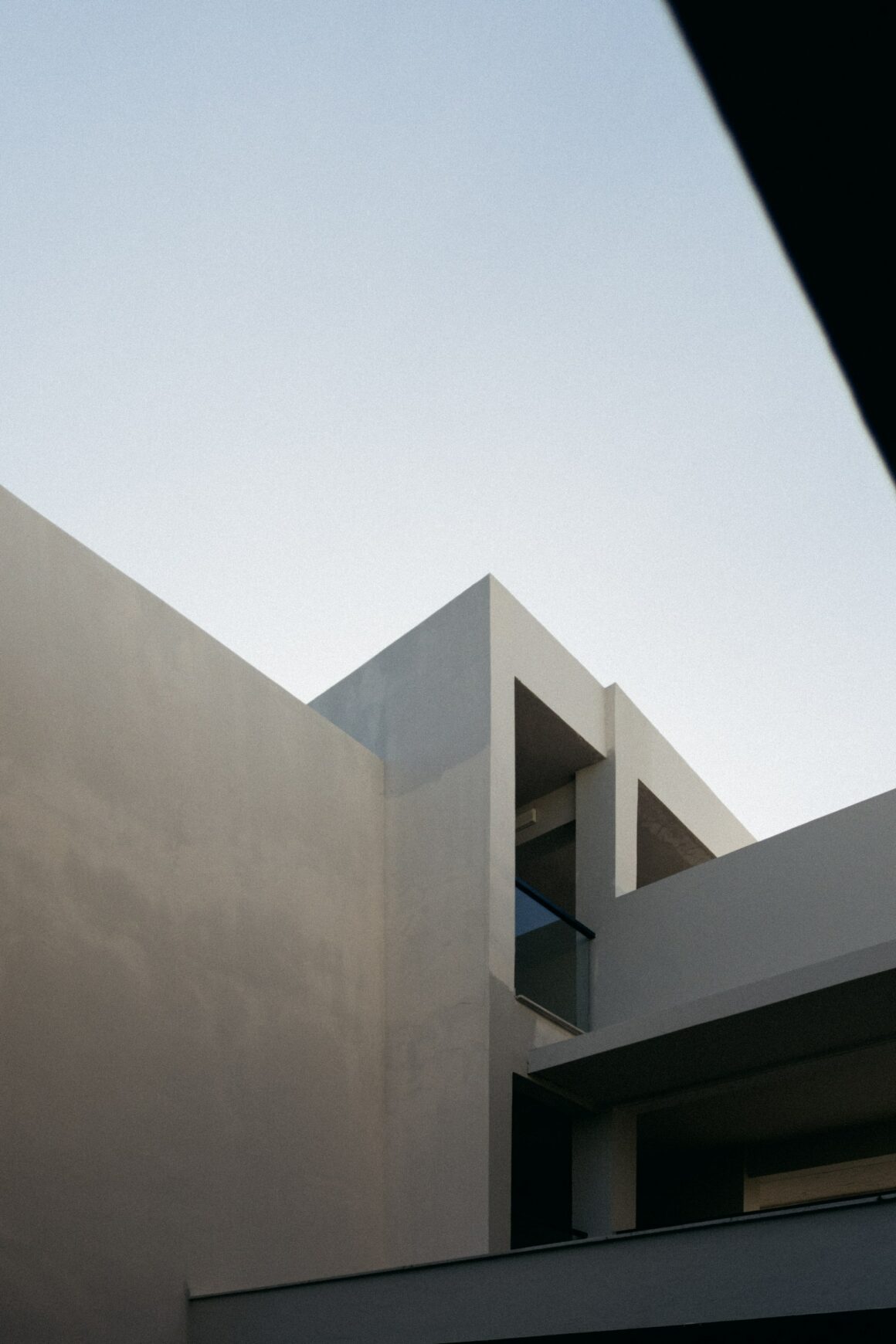 Form, space, light, materials, and techniques such as simplification, reduction, and unification are demonstrated in minimalist architecture. These features are regarded as the 'essence of architecture' by minimalists.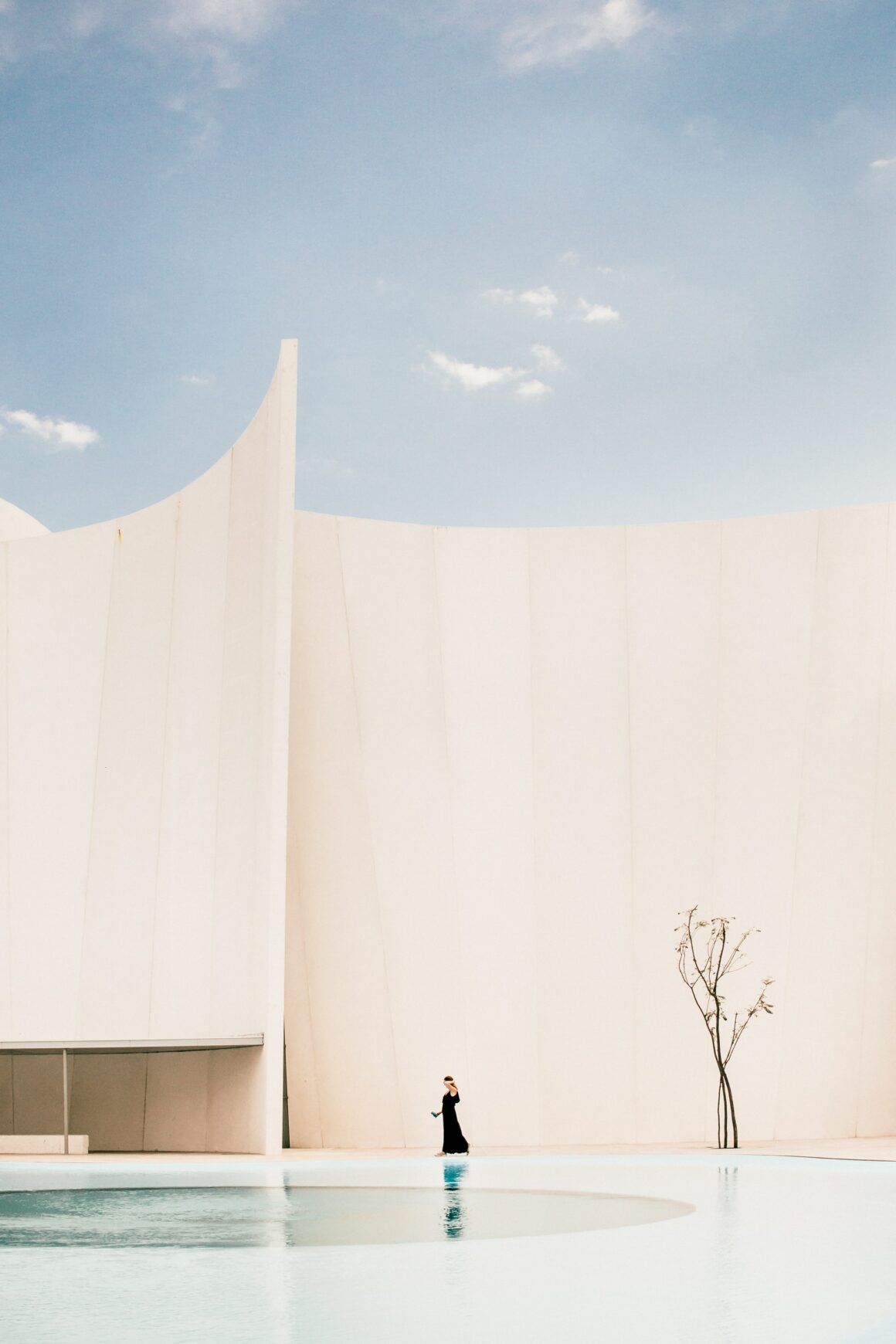 Minimalism in architecture involves simple geometric forms devoid of any ornamentation. Clean, neat, and straight lines are observed. Repetition unifies the space and creates a sense of order. Natural and plain materials are used for construction.
Fashion
Minimalism in fashion is all about removing the unnecessary flash and fuss. Its key characteristics are comfort, charm, and a neutral color palette. Although the designs in the fashion world keep changing, designers for decades have put their twist on minimalism on the prevailing style over the years.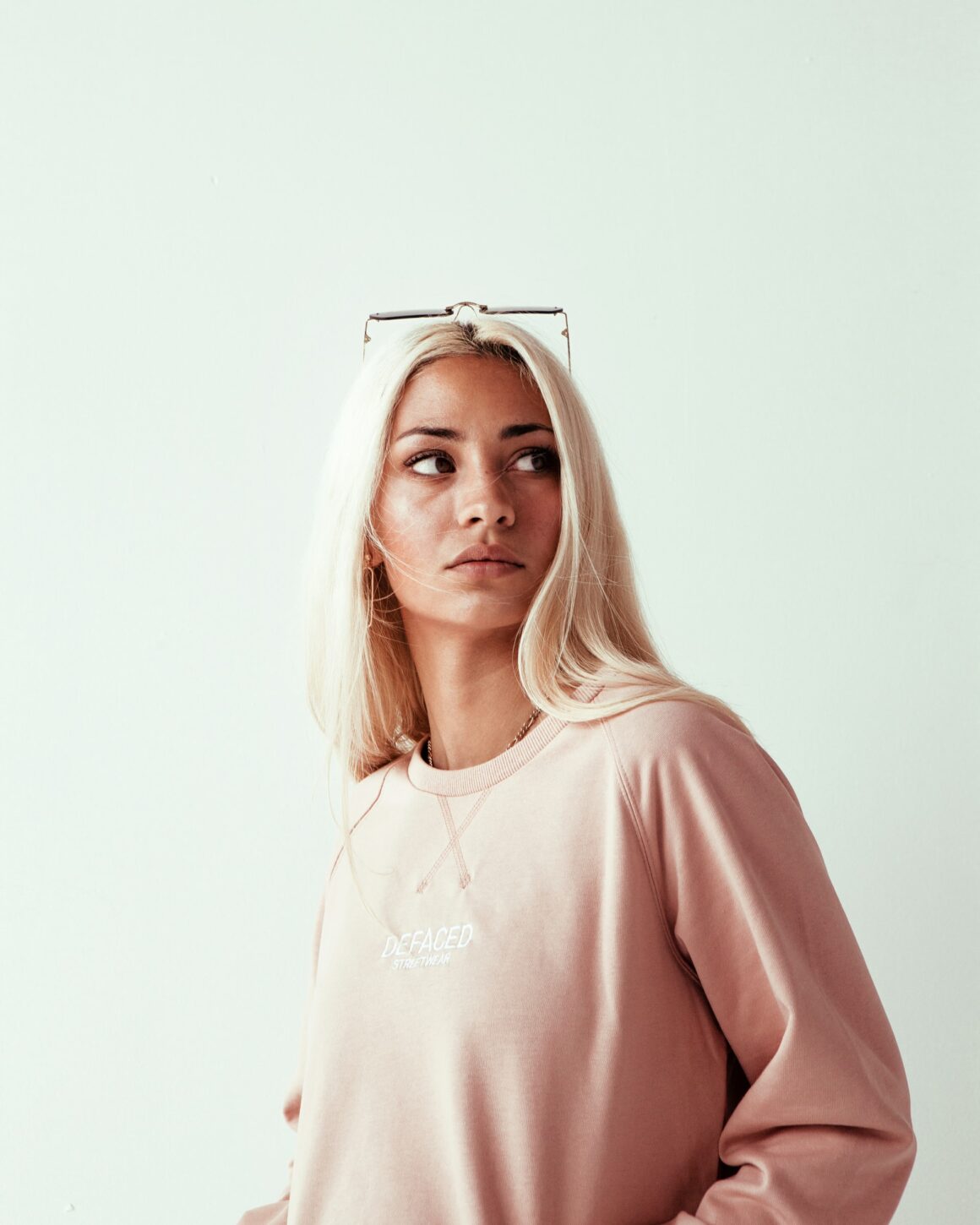 Fast fashion keeps up with the latest trend and ever-changing designs. These industries mass-produce trendy clothing and launch them in the market when in high demand. They keep the costs low so customers can afford high fashion design replicas and keep coming back for more. Minimalist fashion is a slow fashion approach. It's about sticking to classic items or neutral shades that are evergreen. Most importantly – you create a wardrobe based on your personality and not the current trends. This way, despite the constant changes in the fashion world, minimalist aesthetics always sticks around.
Photography
Minimalist photography is known for its extreme, unadorned simplicity. Minimalist photographers typically focus on a single subject. The subject is usually isolated by eliminating other distractions in the scene. One of the elements of minimalist photography is negative space which allows the eyes to wander around and finally rest on the subject.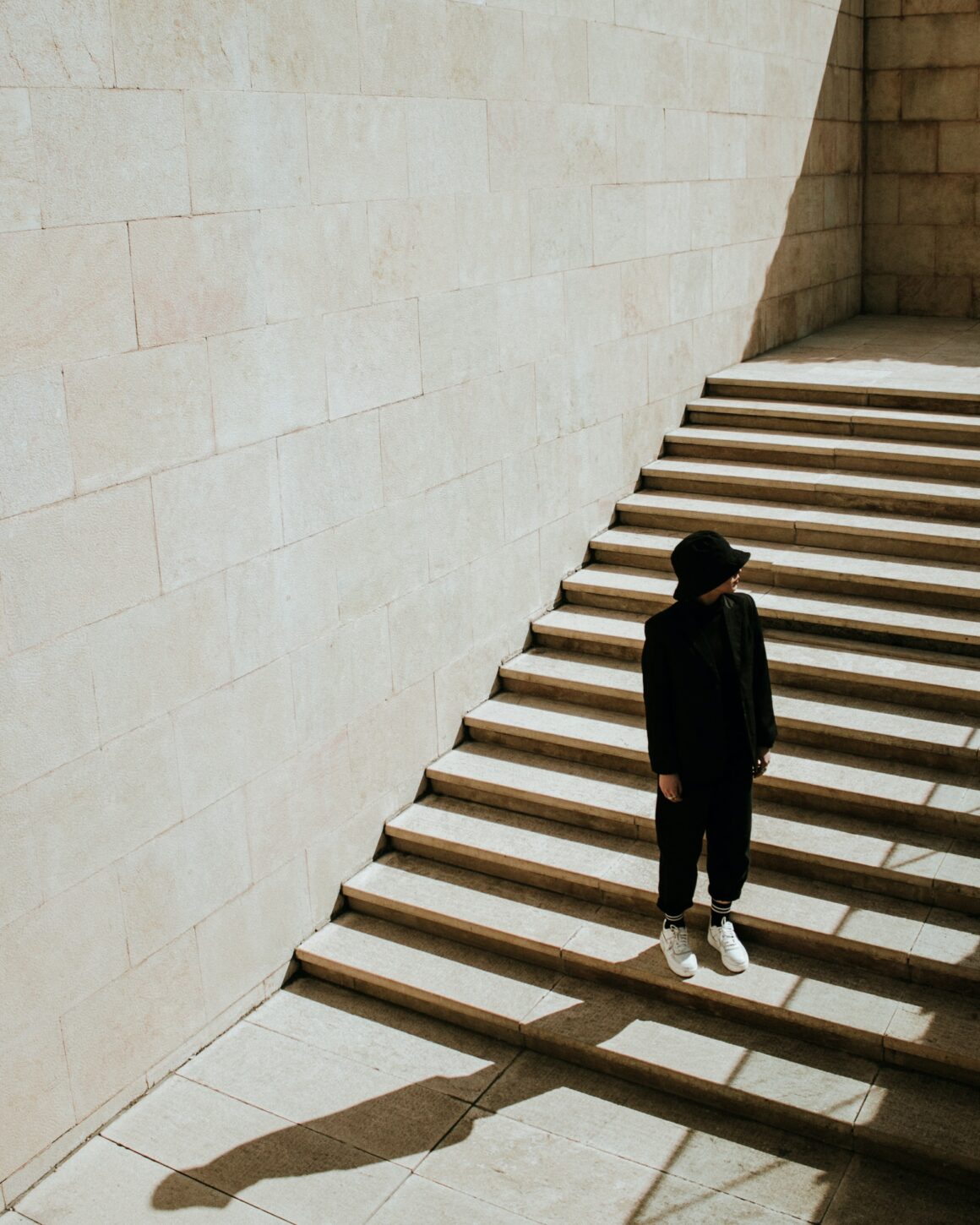 Any genre like architecture, portrait, landscape, food, etc., works for minimalist photography as long as the photographer has a minimalist outlook when taking the shot. Photographers typically obtain minimalist photographs early in the morning at sunrise or late at night. This prevents the scene from being crowded and keeps the overall composition looking clutter-free, neat, and simple.   
Interior Design
Minimalism in interiors involves stripping down to the bare necessities to create a simple, uncluttered space. The idea is to instill a sense of liberation and relaxation in a minimalist room.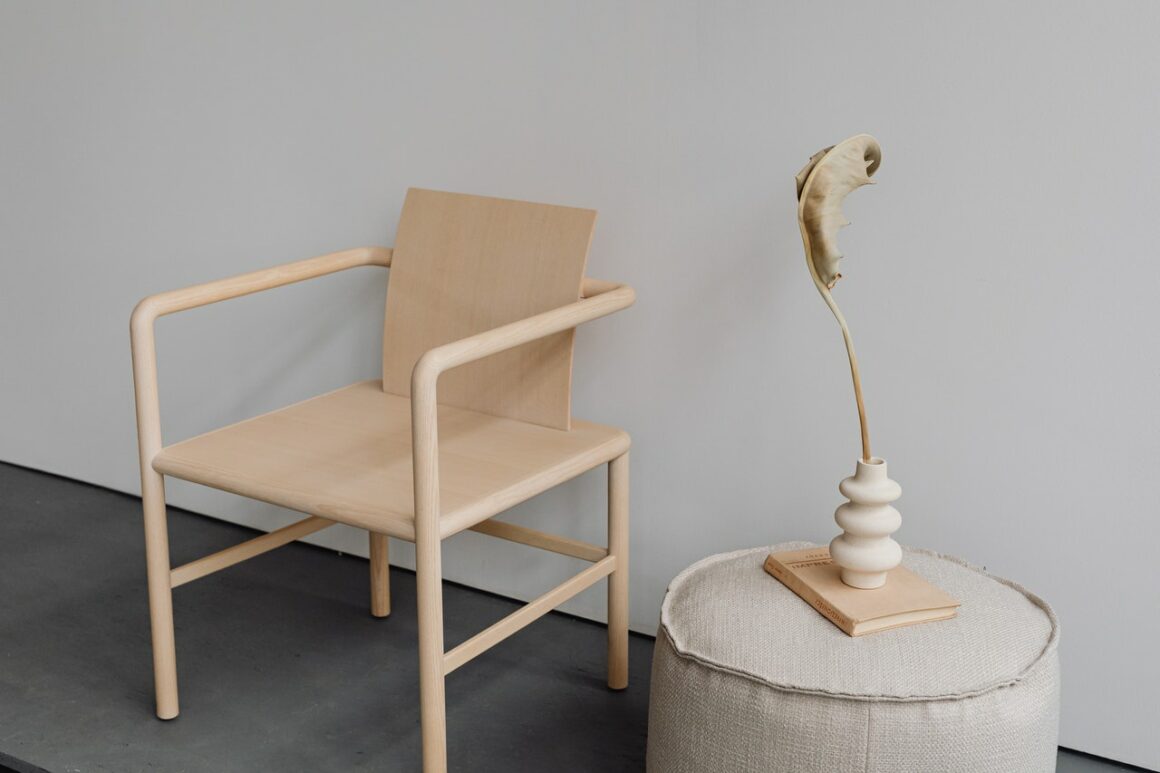 It typically depicts an open floor layout with a monochromatic scheme. The furniture is simple, natural, and functional. There is no overt ornamentation or decoration. Instead, the few pieces used are simple and blend in well with the surroundings, like a single painting in your bedroom or a beautiful sculpture in the middle of your living room.
Let's explore minimal aesthetics in the home decor niche a bit more.
How to Achieve a Minimal Aesthetic at Home?
You Start With Decluttering
Marie Kondo is going to help you get through the first step. Follow her advice of getting rid of items that do not add value to your life or do not "spark joy" in your life. Scavenge through your wardrobes, cabinets, and rooms and pick clothes, shoes, furniture, appliances, cutlery, pots, and pans (basically, anything you do not require.) If it is difficult to make this choice – ask yourself how often you use the item in question or when was the last time you used it. If you cannot remember when was the last time you used the product.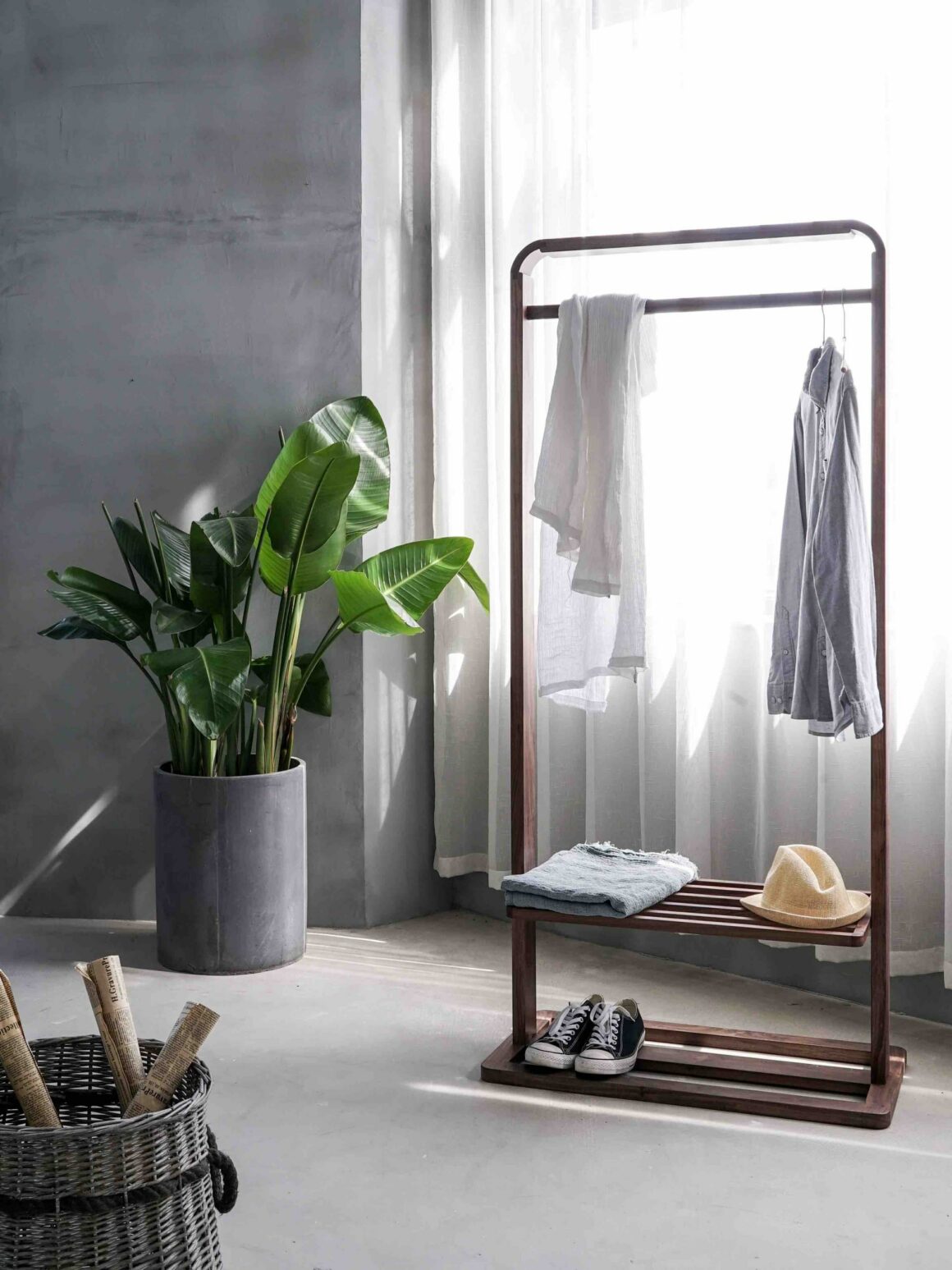 Or it has been over a year, or you simply do not use the product very often – you should definitely discard it. This exercise should make it easier to decide what to keep and things to get rid of. When I say get rid of these items – I do not intend for you to shift them to the attic. You have to stop hoarding stuff in your attic, wardrobe, or living room. Donate the items and help out someone in need. Alternatively, you could sell them online or organize a garage sale. This way, you get to make some extra bucks.
If you think you can salvage an item, you are always welcome to recycle and reuse it. Recycling helps reduce waste and saves the ecosystem from unwanted trash. There are a million DIY projects listed online – you could make this one of your summer or weekend projects.
Gather Some Ideas
The internet is your best friend here – you can find tons of decor inspiration at the click of a button. Scroll through Pinterest, Instagram, or google for minimalist decor ideas. You can also refer to some magazines if you'd wish. Collect pictures that inspire you, thrill you, and align with your style and future needs—separate pictures of different rooms or projects.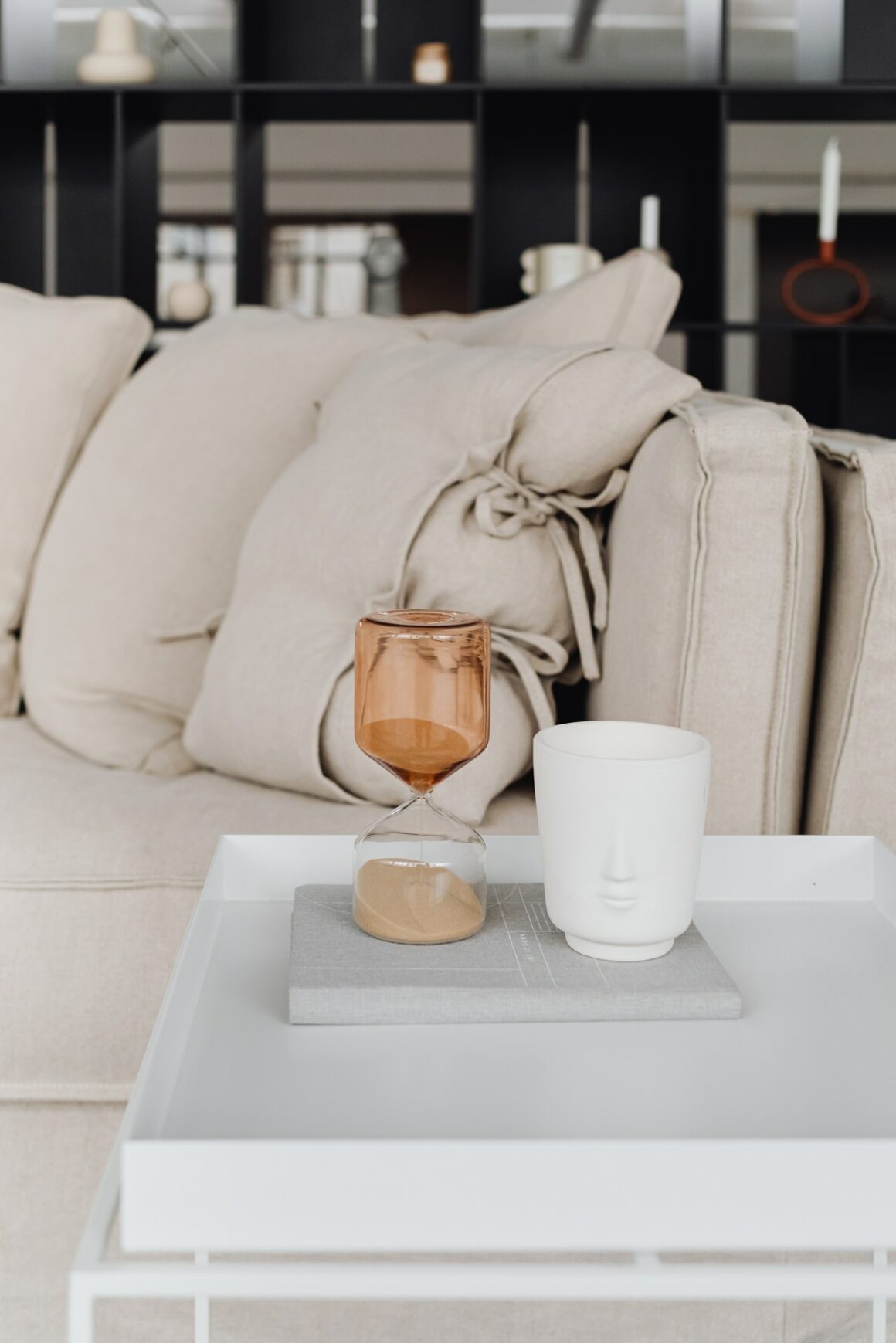 Look at the items you have in hand and try finding a place for them in these pictures. You might have to get a bit creative to use some of your old stuff in your new setting in a new avatar. Once you have assigned a new location for all your old stuff, it is time to bring in the new stuff. Making a list of items you would need to purchase will keep you focused and curb you from splurging unnecessarily.       
Take Baby Steps
I would suggest taking up a nook or a small room first. If you are pressed for time, you could even start with your study desk or a wardrobe and then proceed with larger rooms. Organize and rearrange this space well. And commit to keeping this space clutter-free at all times. This activity helps train your brain and gets you into the habit of keeping things organized.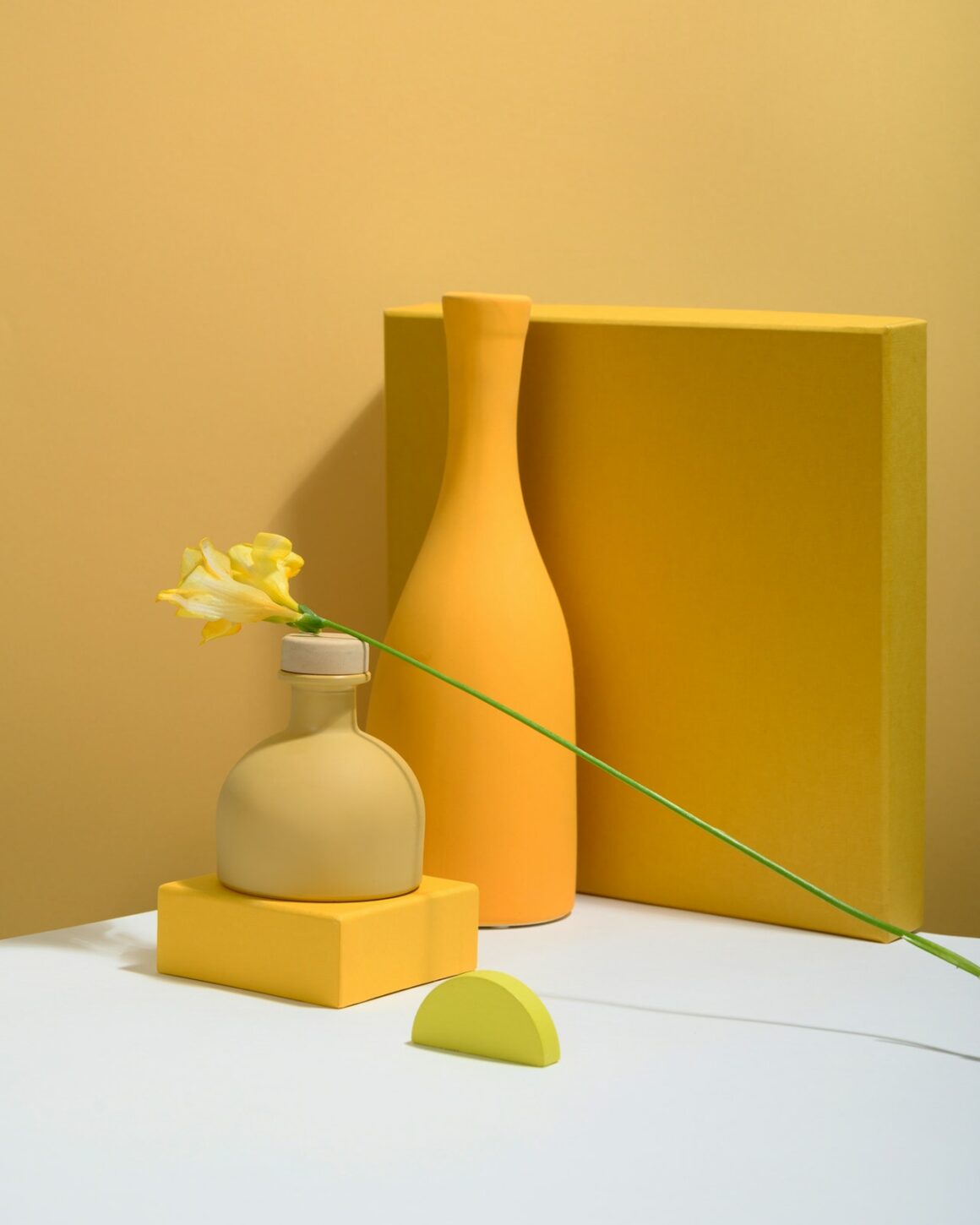 Starting with a smaller section helps you stay focused, and it won't be quite overwhelming. Once you are confident about this small space, you will have a better sense of direction and be pumped to take on more work. You can then move onto a larger room or an entire floor, and you will be a minimalist pro in no time.    
Form And Function
Minimalism does not have to be boring. Just because a minimalist aesthetic emphasizes simplicity – does not mean style and design have to be compromised. Ever noticed how the photographs of a minimalist home are picture-perfect. The composition is flawless and compares with art galleries. You, too, can achieve this perfection if you decorate your space wisely and artistically. The key is to give importance to both design and function when deciding on your decor while repeating the mantra "Less is More."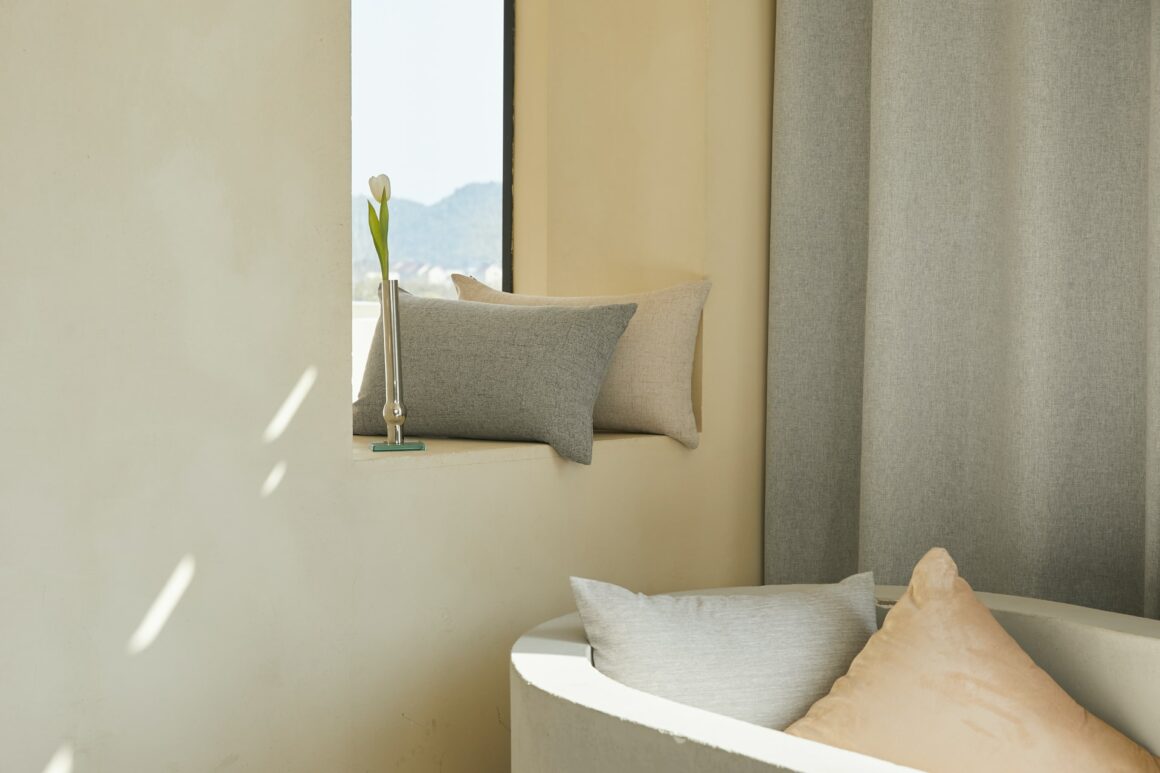 In minimalism, always decorate with a purpose. When choosing your furniture, you should pick pieces that show your personality. But also serves a purpose in your room. A table lamp that adds to the aesthetics of your bedroom while illuminating the space when it is time for you to read before bed. Multipurpose and convertible furniture is best for a minimalist style as it helps save space. A sofa cum bed, for example, is excellent for studio apartments – the sofa can be used during the daytime and can be rolled out into a bed during the night. You could even use this sofa in your study and turn it into a bed when you have guests over.
What are the Benefits of Adopting Minimalist Aesthetics?
You Value Everything Around You
You learn to identify the difference between the essentials and non-essentials in your life. By getting rid of the non-essentials, your value for the essentials grows. You appreciate the little things in life – things that we all take for granted. And with so much gratitude-filled in your heart, you are bound to find happiness and contentment.
Helps Save Money
Items that have no meaning in your life will no longer excite you. Impulsive buying reduces when you have a focused mind. You will be asking yourself – do I really need this? Eventually, you stop spending on unnecessary items.
By reducing your material possessions, you tend to multiply your wealth.
You Save Time
When you have lesser things to worry about, you save more time. With fewer furniture and personal belongings, you spend less time cleaning, dusting, or taking care of these items. You can put this extra time to good use – perhaps take up a new hobby or spend more time with your loved ones.
Less Stress  
A calm environment is achieved with minimalist aesthetics. You have a safe haven built which helps you destress and relax. You have fewer things to care for and worry about. Distractions are minimized, which helps you to focus better. This is very calming, and you find yourself being a lot more productive. Ultimately, this enables you to be more creative, flourish and become a better version of yourself.
Good for the Planet
Our current consumption pace is unsustainable, and we are already living beyond our planet's capacity to meet consumer needs. As a result, the less we consume, the less harm we cause to the environment. Consumption reduction is an excellent method to lower your carbon footprint while also taking a stand against the consumerist culture.
Final Thoughts
In a materialistic world, distinguishing between desires and necessities may seem impossible but is crucial to having a meaningful and fulfilling life. Minimalist aesthetics teaches us what really matters. Although it might seem impossible in this age of consumerism, following this path is for our well-being and the good of our surroundings.