This article contains affiliate links for which I may receive a small commission, at no additional cost to you, should you decide to make a purchase by using them. Learn More
The Oxford Dictionary defines Fast Fashion as "inexpensive clothing produced rapidly by mass-market retailers in response to the latest trends."
This interpretation fails to mention the human and environmental consequences of the throw-away culture it promotes. The average American throws away seventy pounds of clothing a year, and landfills and dumps the world over overflow with last season's hottest trends.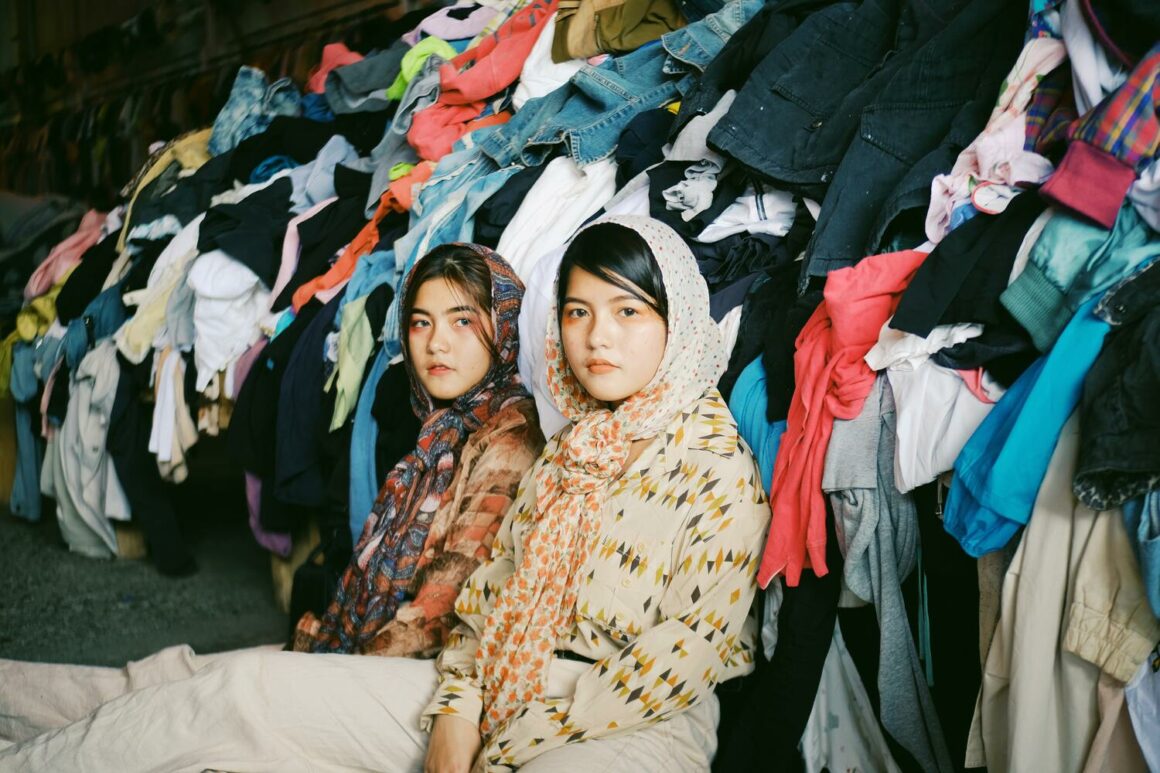 The fashion industry accounts for roughly 10% of our species' global carbon footprint, survives via sweat-shops and slave labor, and is the second-largest polluter of freshwater sources in the world (agriculture being first).
But how did it get so big? And what can we do to stop it?
Manufactured Demand & Responsible Response
Fashion companies create demand. Zara, H & M, Forever 21, GAP, and others, produce a limited run of all their designs and replace them with new designs with every shipment. This pushes customers to buy more clothes in order to stay up-to-date on "consumer" trends dictated by the manufacturer, resulting in cheap, mass-produced clothing.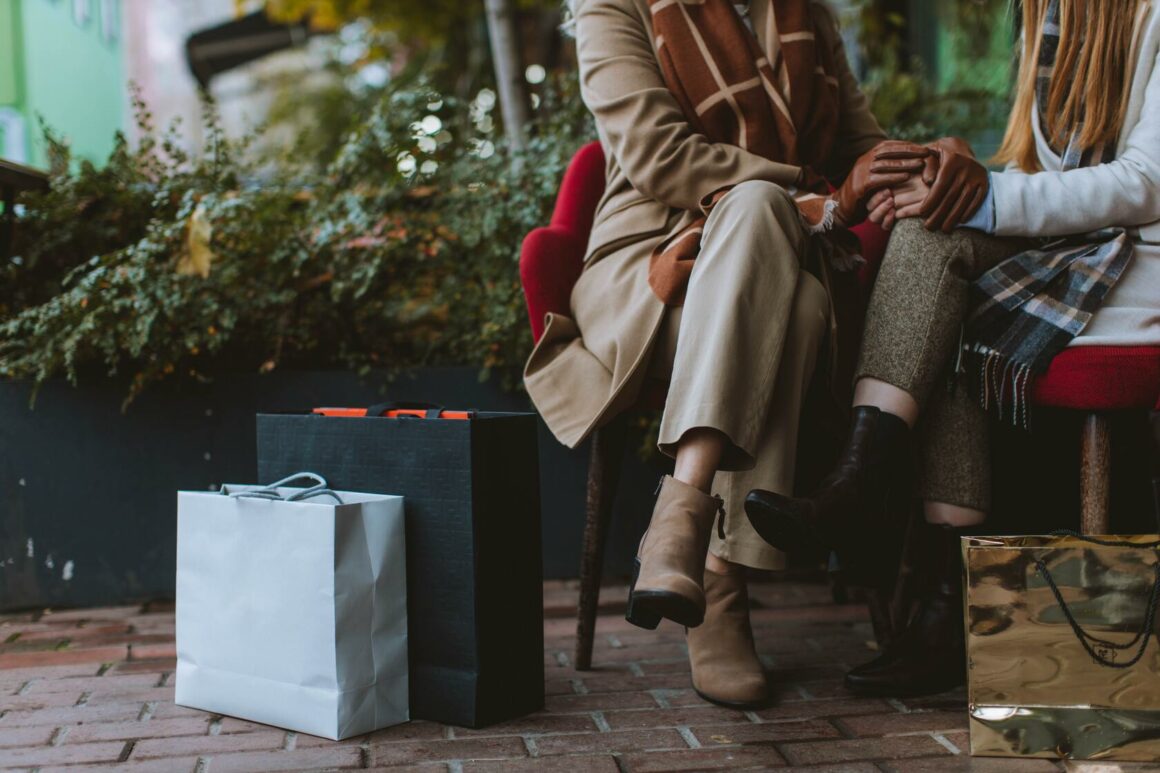 Companies outsource production to countries with little to no worker's rights like China, India, Thailand, Pakistan, Bangladesh, etc. Child labor is common practice, and workers work long hours for pennies on the hour with no breaks. The material is mainly synthetic—polyester, nylon, acrylic, rayon, acetate, latex, spandex—resulting in the fashion industry being a significant consumer of fossil fuels. By 2050 it's estimated that fast fashion will be responsible for 25% of all carbon emissions.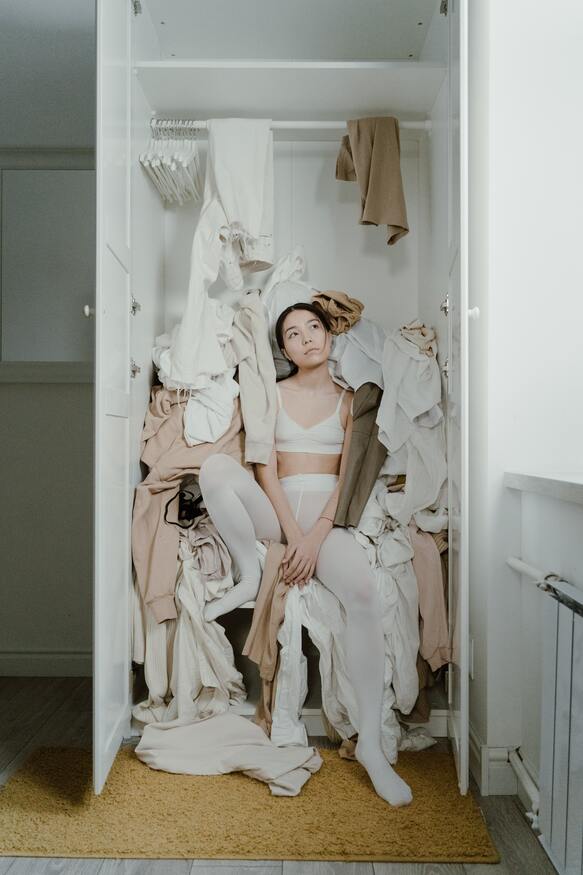 Thankfully there are morally sound, sustainable options. Clothing swaps are on the rise all across the globe, with participants swapping out their valued but unused clothing with other shoppers to create unique styles and community participation.
Plenty of resources are available for those hoping to exchange threads with friends and neighbors: Meetup.com is a great place to find existing swaps nearby; Rehashclothes.com offers the chance to trade with clothes with people all across the internet. Are you interested in hosting a clothes swap for yourself and your community?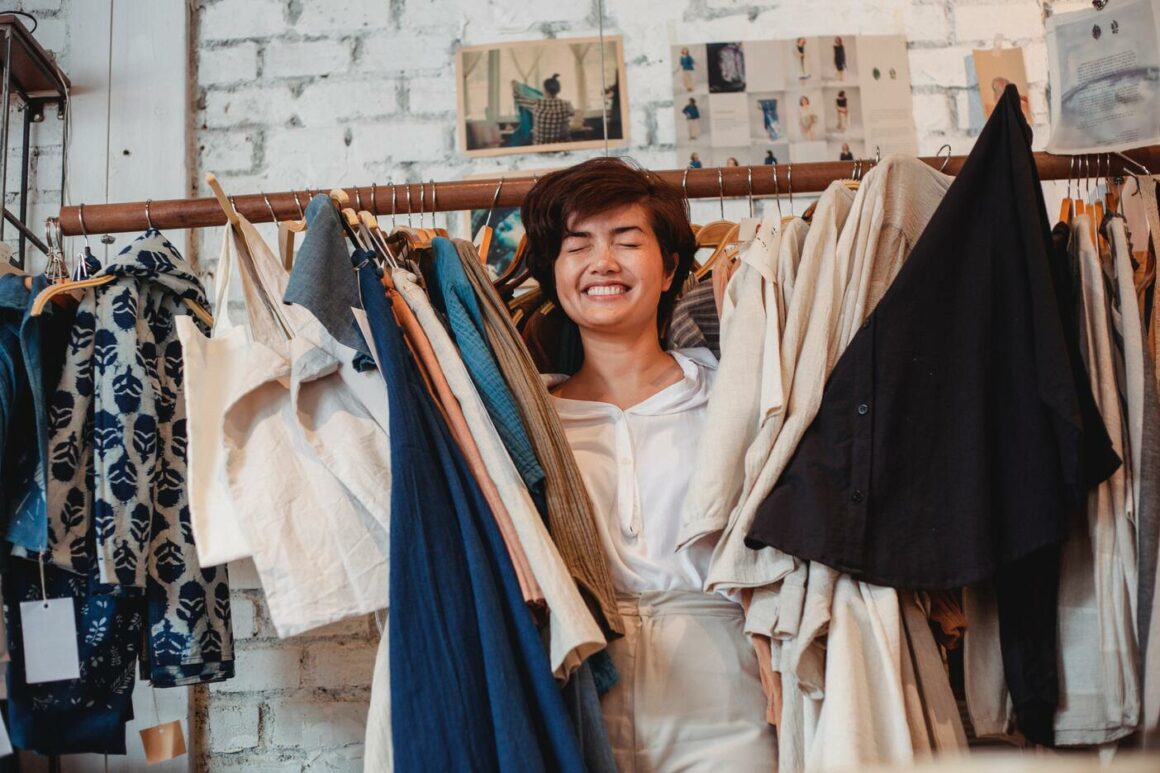 Here you can get started! Remember, nobody's saying you can't dress to the nines; we're just saying you can do it without contributing to waste. And, on an even brighter note, this way you can make friends with strangers who you know you already have something in common with impeccable style.
Money Talks
The fashion industry is massive, boasting a whopping $1.3 trillion in revenue a year. Clothing has never been more affordable, and advertising has us convinced we need to buy it all. Online advertising alone is a $1.38 billion industry. Materialism continues leading humans down an ever-perilous path, and we're allowing ourselves to become coconspirators in our planet's encroaching demise.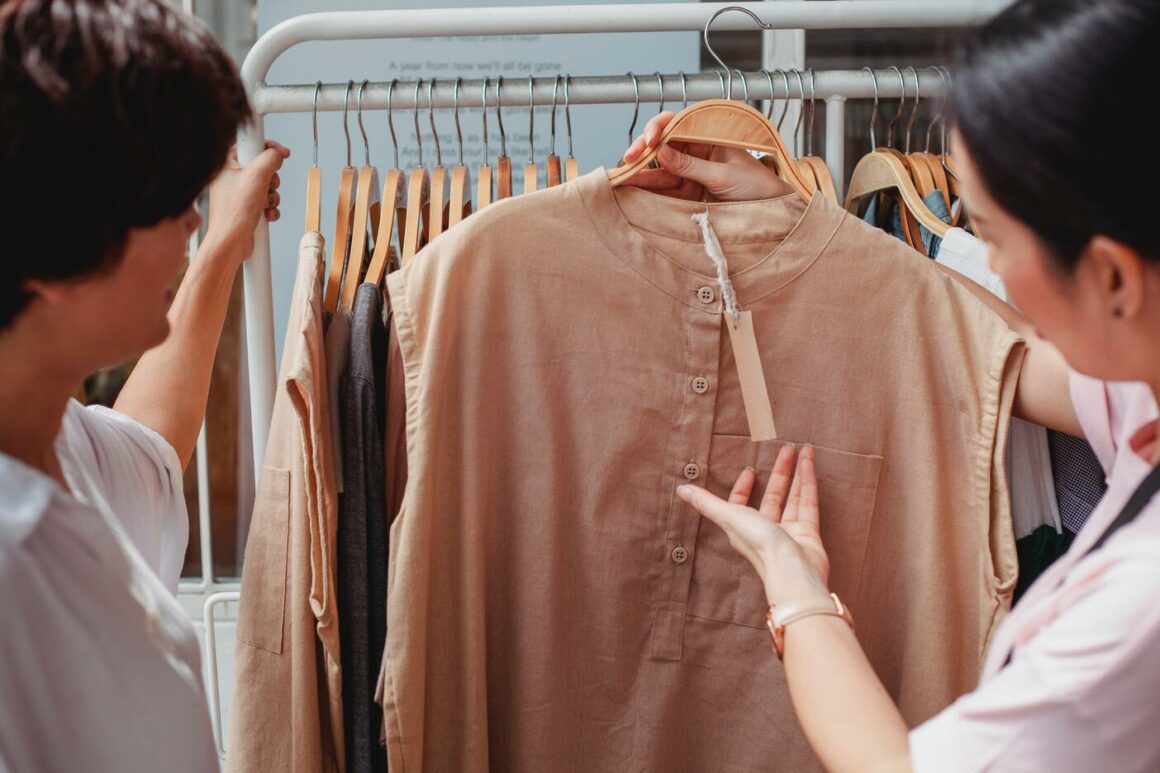 The frequent use of cotton (another favorite fast-fashion material) has depleted freshwater sources and eroded millions of acres of tillable soil. The pesticides used to "protect" the crop ruin water sources and have devastated Southeast Asia's waterways.
But have no fear: salvation is near! There's no problem that can't be solved, and the earth crisis is no different. The only reason these corporations poison water and destroy the land is because we pay them to do so. Thankfully, B Corp-certified businesses across all industries—including fashion—are dedicated to putting conservation and sustainability over profit.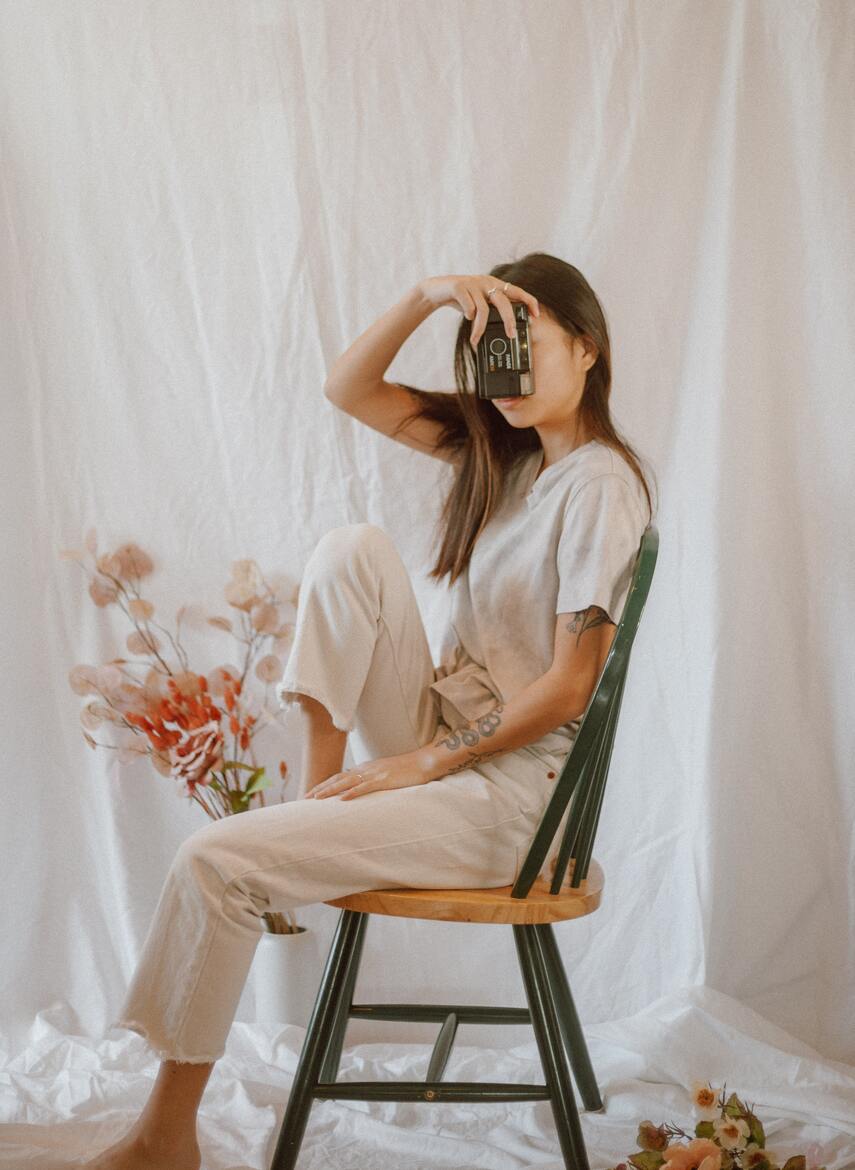 Patagonia, one of the leading outdoor apparel companies, flipped the script on the traditional fashion philosophy of make and dispose.
"If I had the opportunity to sit down with leaders from some of the bigger fast fashion companies in the world," says Ryan Gellert, GM EMEA Patagonia, "I'd really encourage them to understand the full impact of their supply chains."
Patagonia claims $1billion in annual profit while promoting an environmental, "anti-fashion" message: Buy once, buy well, and mend clothing for a longer lifespan. The company owns the single-largest clothing repair facility in North America, and they have mobile repair teams roaming all over North America and Europe. They hope to inspire other brands to ditch harmful practices, and considering that between 2008 and 2014, Patagonia's profits more than tripled, it's hard to come up with a reason why others shouldn't follow suit.
Tom Kaye—founder of Finisterre, a B Corp certified company catering to outdoor water enthusiasts—had this to say in a video from The Economist: "Take, make, dispose. That is totally unsustainable."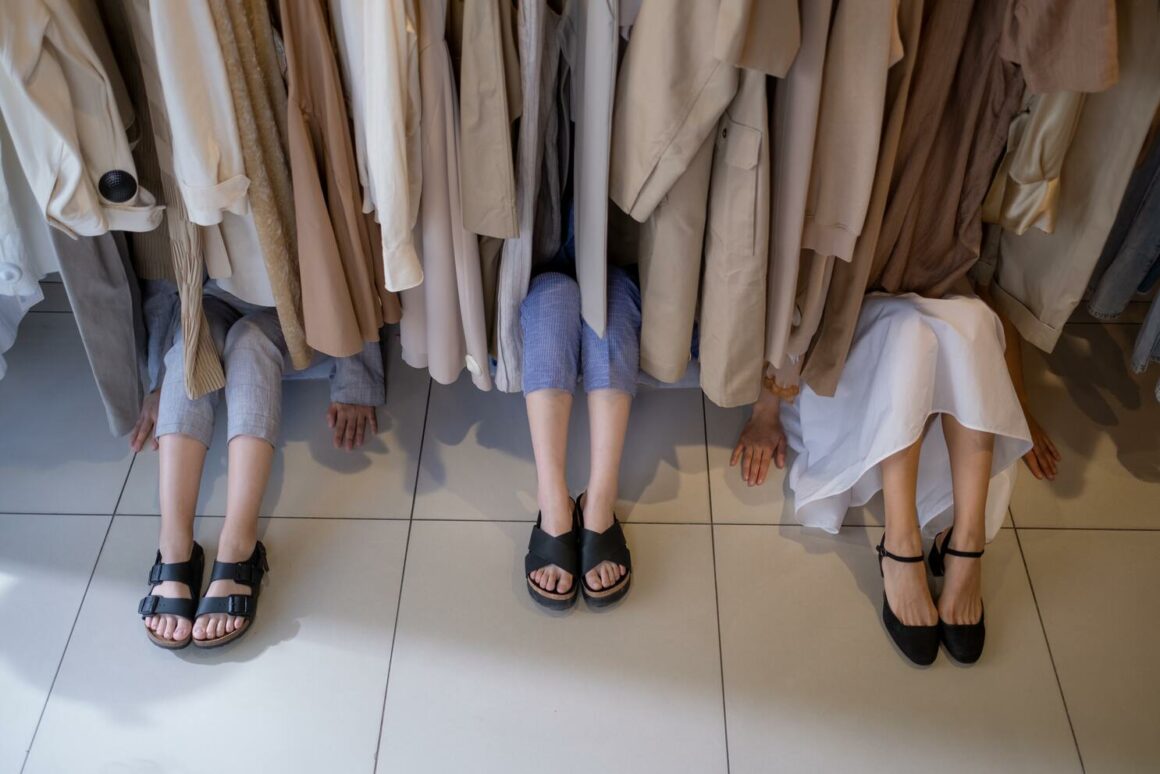 Finisterre uses only organic cotton, wool, and recycled polyester in their designs. Javier Goyeneche–founder of the B Corp certified, high-fashion sneaker brand ECOALF—also incorporates recycled synthetic fibers into his company's products, in addition to plastic waste collected by fishermen.
The company is proof that high-end, sustainable fashion can be achieved. However, Javier admits it's an expensive process that will likely remain expensive until more fashion companies invest in sustainable production. That means it's on us, the consumers, to make our voices heard and stick to B Corp-certified companies as often as possible until we force others to change their policies.
Microplastics are EVERYWHERE
Plastic doesn't decompose. It just breaks down into smaller and smaller pieces until these particles—"microplastics"—are inhaled or consumed by us or other creatures.
They've been found as high as the peak of Mt. Everest and as low as the bottom of Marianas Trench, and they're in pretty much every species on earth.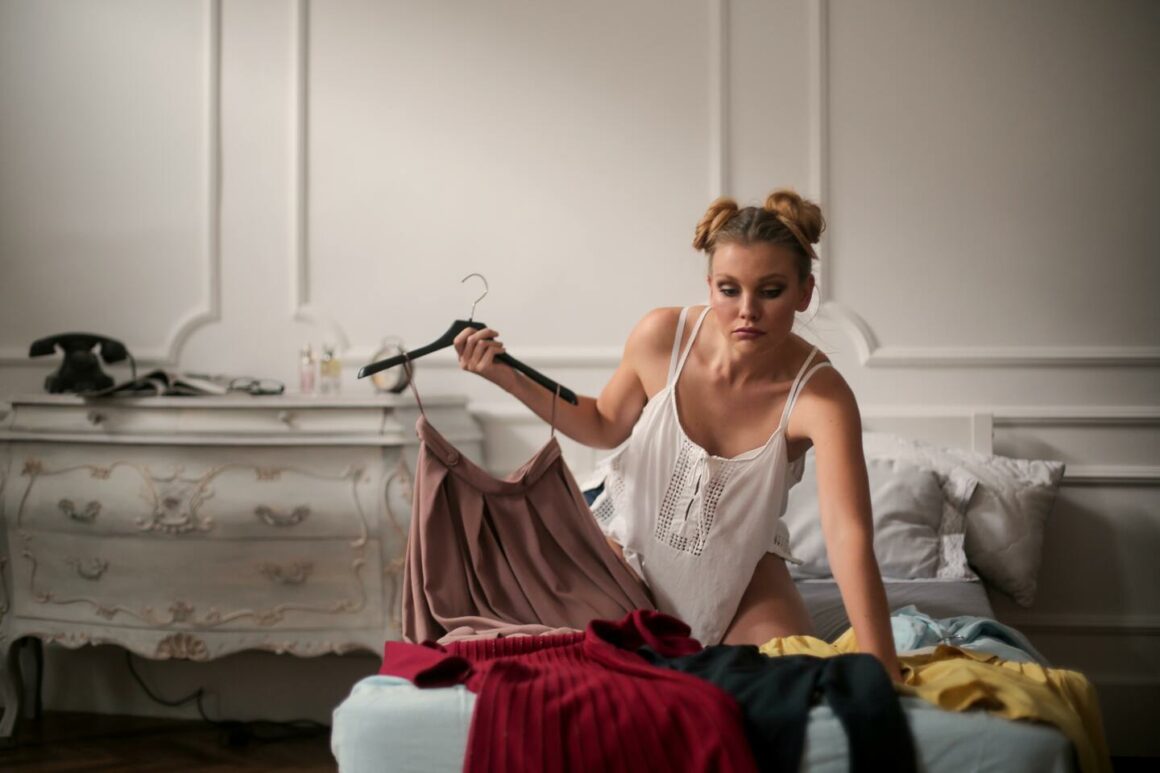 It's too early to tell the long-term effects of this predicament, but there exist disturbing links between plastic pollution and congenital disabilities and infant mortality rates. Plastic microfibers from fast fashion textiles break away when the clothes are in the washer and make their way to waterways.
The industry-fabricated "demand" has led to clothes of terrible quality that wear out and break down at even higher rates. The amount of clothes in the average North American's closet has more than doubled since 2000, but only 20% of those items are worn regularly.
Thankfully there are sustainable options. Hemp is a rising star in the fashion industry, and hemp fabrics are more robust, more durable, and better insulating than cotton, and their ruggedness is ideal for long-lasting outdoor wear. Hemp requires little water and no pesticides, grows well in most temperate regions, and its long roots help prevent topsoil erosion. Plus, every part of the plant—from seed to stalk to flower—can serve a purpose in a host of industries.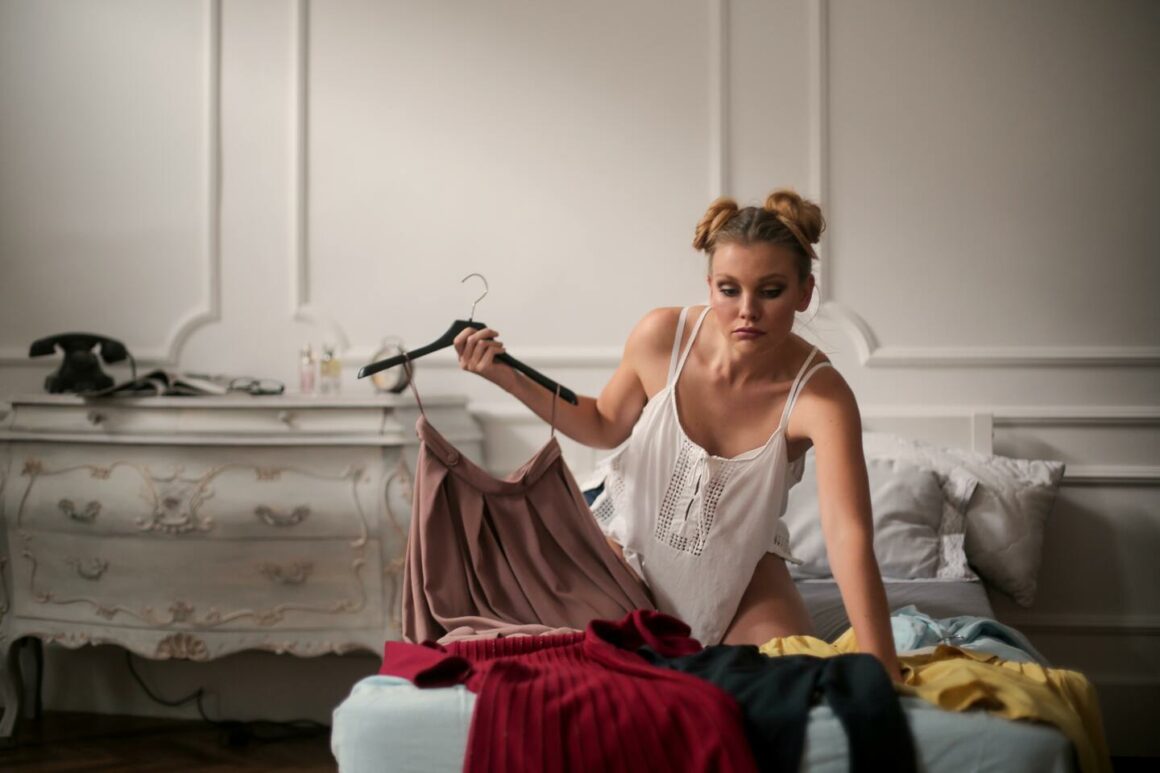 If you'd rather stick with more familiar materials, consider recycled fibers. Cotton may sap land and water of nutrients and H2O, but it is an undeniably excellent clothing material. Recycled cotton is more cost-effective than starting from scratch, and the material is harder and more durable than its virgin counterpart.
As technology increases, so too does our ability to recycle synthetic materials, but the process isn't nearly as eco-friendly as recycled cotton, and microplastics are still an issue. Still, baby steps in the right direction have a habit of becoming long strides, so start small with your consumer decisions and stay consistent!
The journey of a thousand miles begins with a single step, and if we're going to save the planet, all of us need to move in the right direction!
Pop some tags
New clothes have never been more affordable, but that means used and gently worn items are still cheaper. Thrifting stores are trendy again, and with options from so many eras available, the customer can create an outfit or style that is genuinely one-of-its-kind and 100% tailored to your artistic expression. And, with an ever-changing inventory, you can get the same rush you get from finding a unique item at a brand store without any consumer guilt.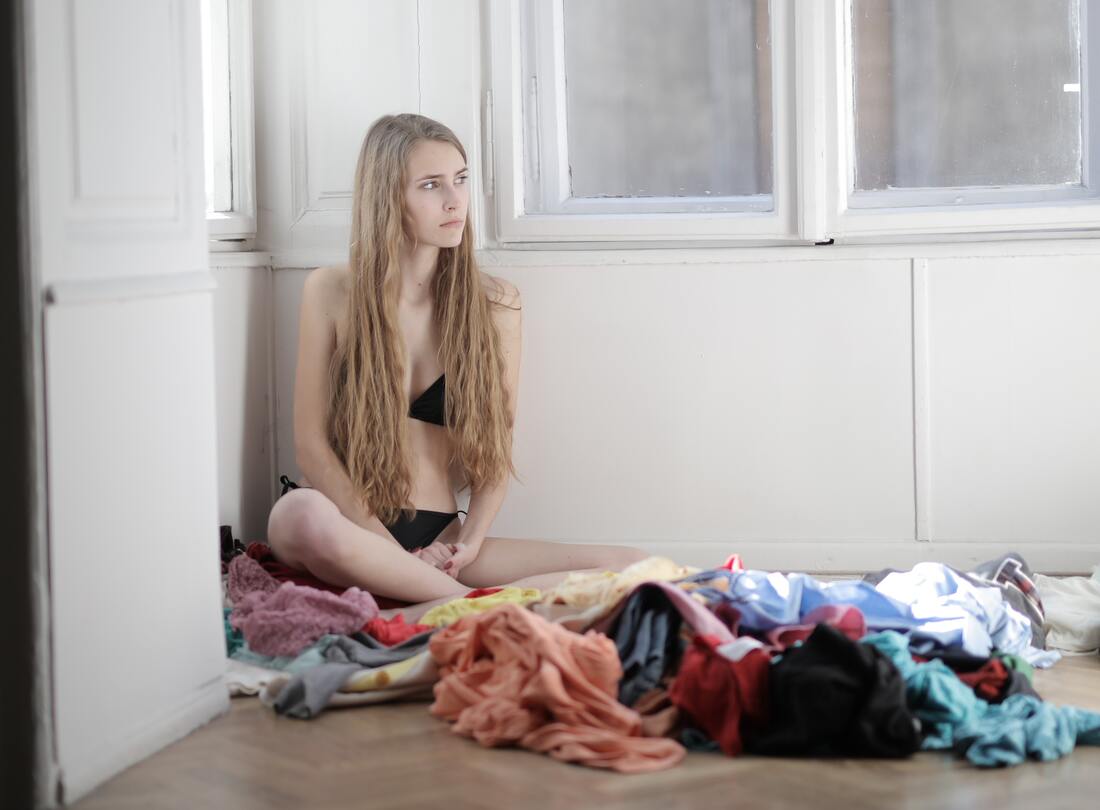 Another option to consider is downsizing. Minimalism is a growing trend across all generations and walks of life where participants intentionally discard their belongings down to the essentials, including their wardrobe.
One minimalist wardrobe challenge, Project 333, suggests limiting your clothing (including jewelry) down to just 33 items and wearing only those items for three months. It forces the wearer to get creative with putting together their outfits and teaching them to be much more intentional with their clothing purchases.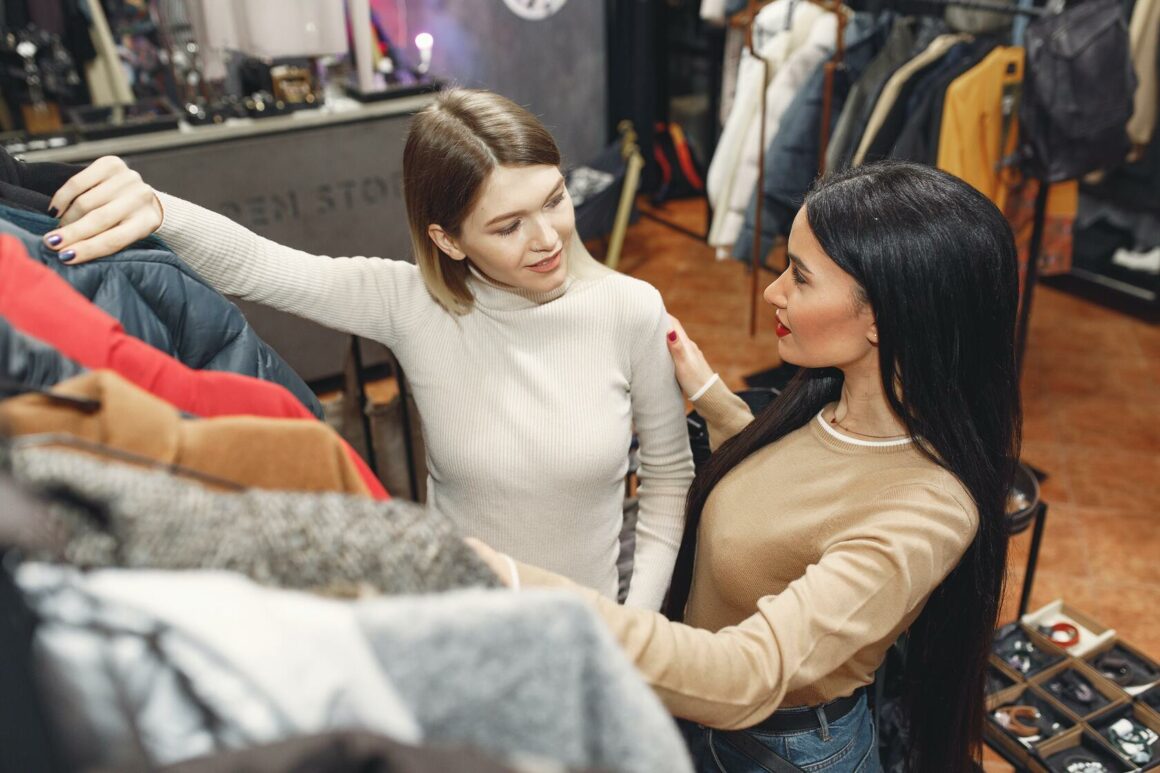 Renting clothes is another growing trend for the environmentally-conscious fashionista/fashionisto. Companies like Rent-the-Runway loan high-end, tailored outfits so you can look your absolute best for one night without breaking the bank (or the planet!). The company's website boasts 10 million members, and it's just one of many clothing rental options available to the intelligent, eco-conscious consumer!
Moving Forward
It's strange to think of the events of 2020 and equate them to fashion, but if we learned anything from that year, it's what we can accomplish when we work together. We can vote, march, boycott, protest; we can change the fashion industry and the world.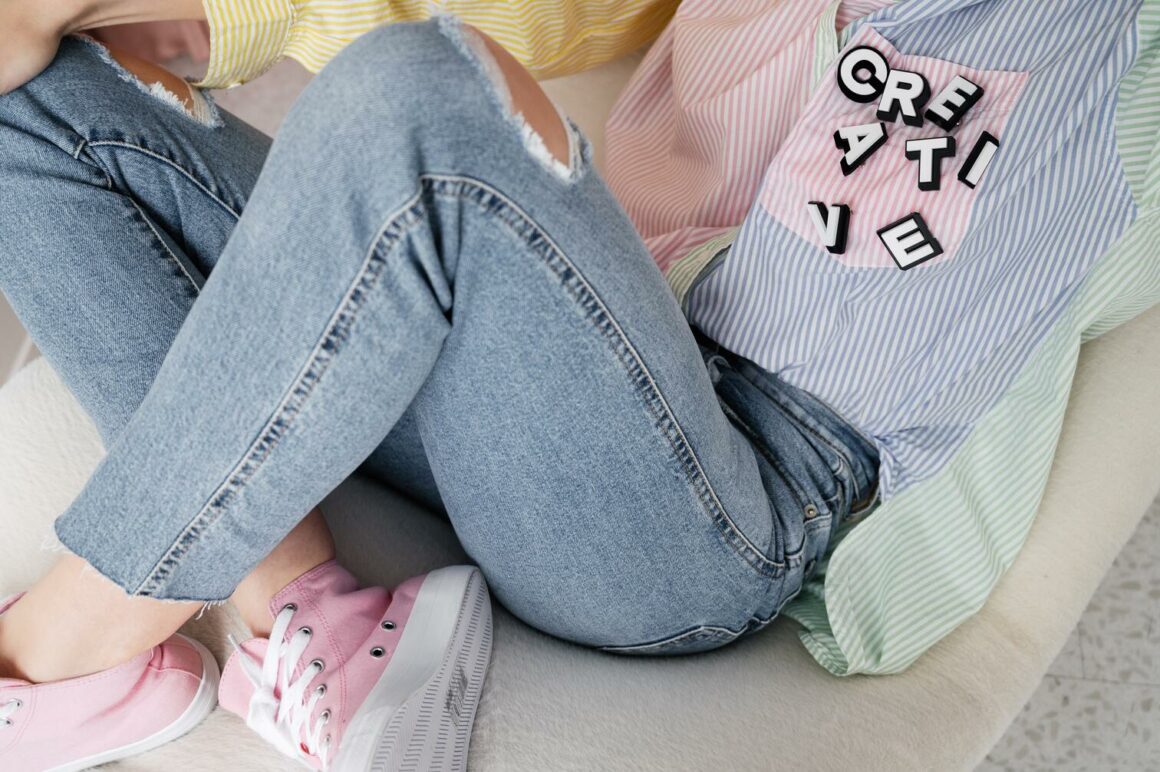 New technologies emerge every day, and customers are more aware of where their products come from than ever before. We're beginning to wake up to the fact that if anyone's going to save us, it's gonna have to be ourselves.
In the words of Johan Wolfgang Von Goethe: "Knowing is not enough; we must apply. Willing is not enough; we must do."
Before we can do anything, first we must learn. Education brings power, and with power comes the responsibility to educate others. We can't broker change unless everyone's made aware of the reality of the situation, and the only way to ensure that happens is to spread the news ourselves. The best way I've found is to lead by example.