This article contains affiliate links for which I may receive a small commission, at no additional cost to you, should you decide to make a purchase by using them. Learn More
In recent years, many brands have emerged to cater to plus-size customers, offering options that were only available to regular and petite-sized customers. Fast fashion has done its fair share of damage in creating standardized clothes that don't cater to everyone.
Today, this fashion perspective has changed, and designers have sought to offer plus-size women subtle voguish looks tailored to perfection. The good news is now, as a plus-sized woman, you can even get your hands on the best minimalist clothing from countless brands.
Therefore, it is not tricky for plus-sized customers to find suitable clothing online or mall.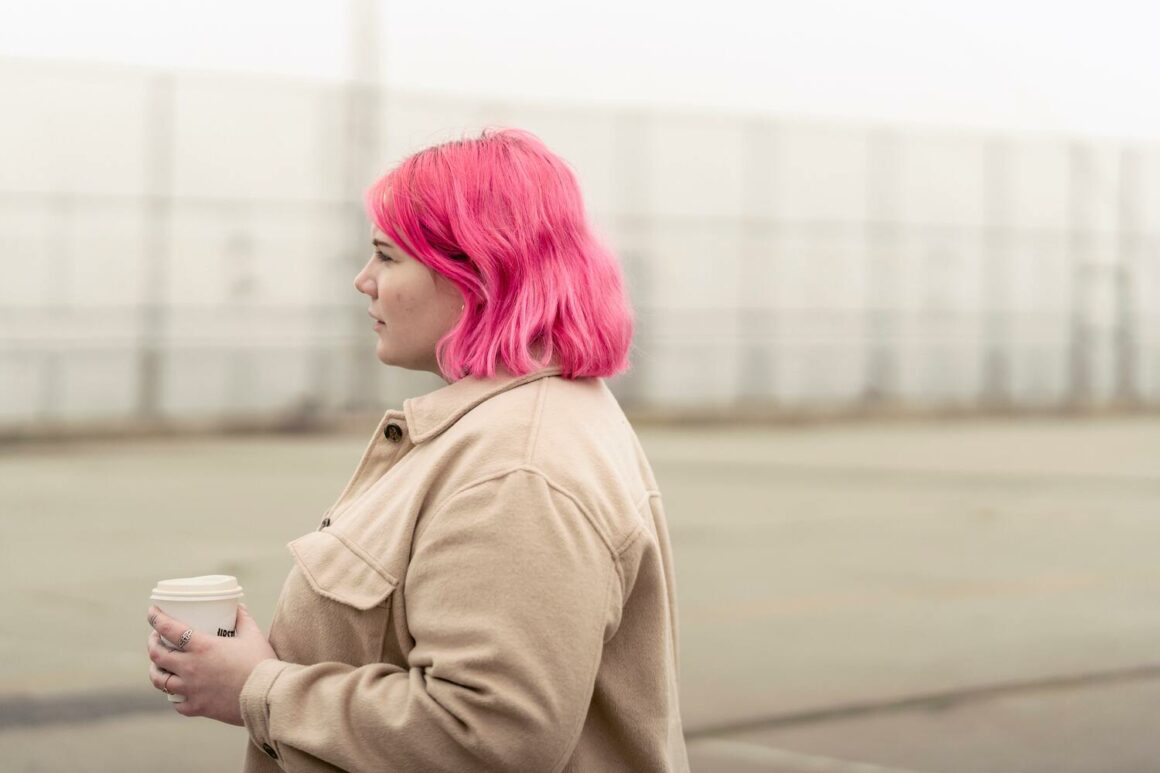 Like in anything else, minimalism involves stripping down all the unnecessary clothing, leaving you only with pieces that bring real value and joy. In addition to curating a wardrobe with minimal pieces, minimalism in clothing involves selecting the correct type of clothing to complement your minimalist life.
Worth over $178 billion, the plus-size fashion industry continues to grow exponentially and fast. However, the plus size fashion movement isn't a time passing trend, prominent and lasting for a short period. Instead, as an inclusive initiative, it has changed the fashion industry, creating trending and precision tailored clothing aimed to cater to plus-size people.
Hence, today, you can find hundreds of plus-size clothing brands, whether fast fashion, retail, or luxury. So, it's not always easy to find and identify the best brands. Embarking on a research quest, we've explored several options for the best plus-size minimalist clothing brands, so you don't have to.
After months of careful research and trend following, we've narrowed the list to the eight best options. Here are the best plus-size minimalist clothing brands for this year to help you finally curate the wardrobe you want. So, you can now join the pursuit of the antithesis of the modern consumerist narrative.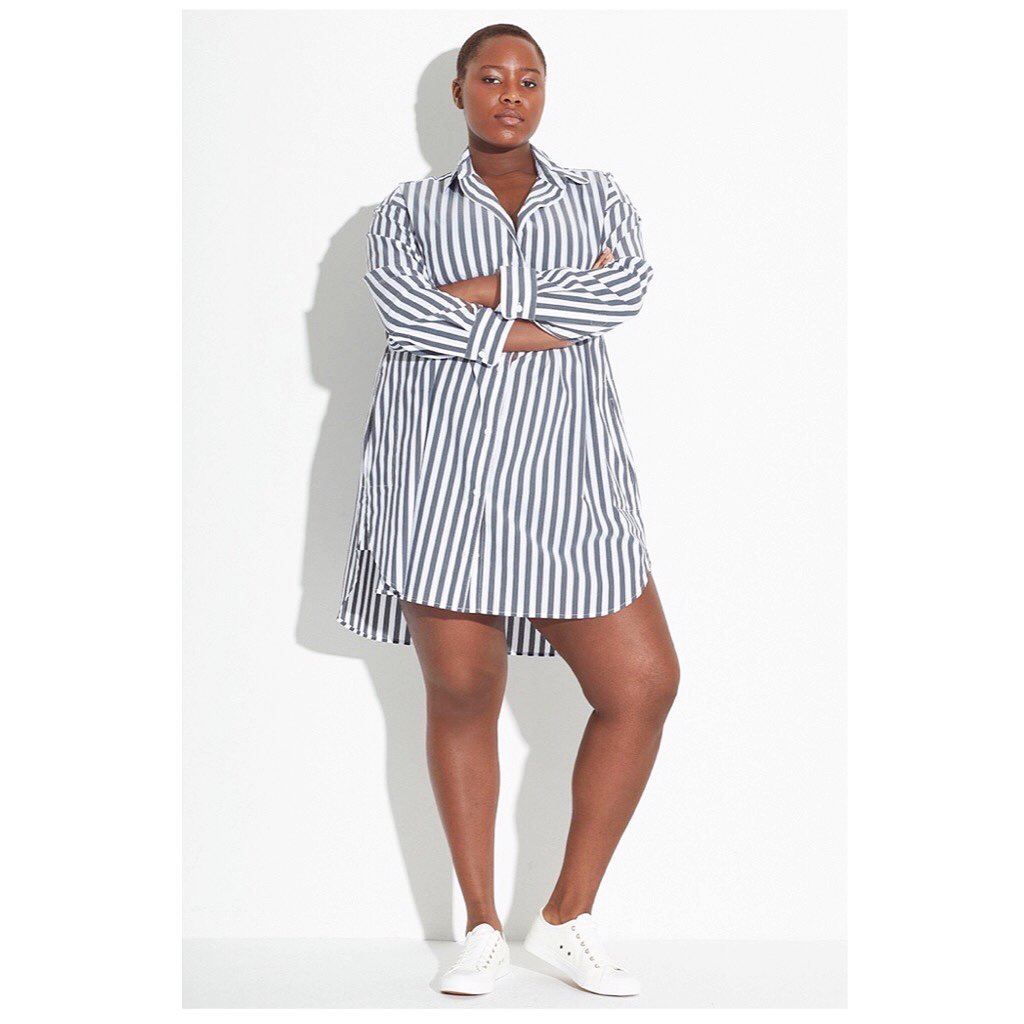 Based | New York
Launched in | 2016
Price Range | $30 for a tee
Measurements | US Size 10 – 28
Introduced in the market less than a decade ago, in 2016, the Cover Story NYC brand came at the right time as revolutionary changes in the fashion industry began to take effect. Curated from women sizes 10 to 28, the Cover Story NYC brand is specially designed for plus-size women.
The e-commerce based retail chain has even seen popular names like plus-size model Ashley Graham as their loyal customer. According to the brand's site, fashion and style shouldn't stop at size 12, and the brand lives up to this statement.
It provides a selection of stylish clothing pieces from over 15 different brands such as US, BB Dakota, and Kiyonna. The Cover Story NYC brand aims to cater to women of all sizes, races, sexual orientations, and gender orientations.
For inclusive aesthetics and to send the message across, the Cover Story NYC brand even has plus-size model faces across the website to advertise the brand's mission and sole purpose. In addition to the domestic US shipping, Cover Story NY ships to over ten other destinations in the Americas, Europe, and Australia.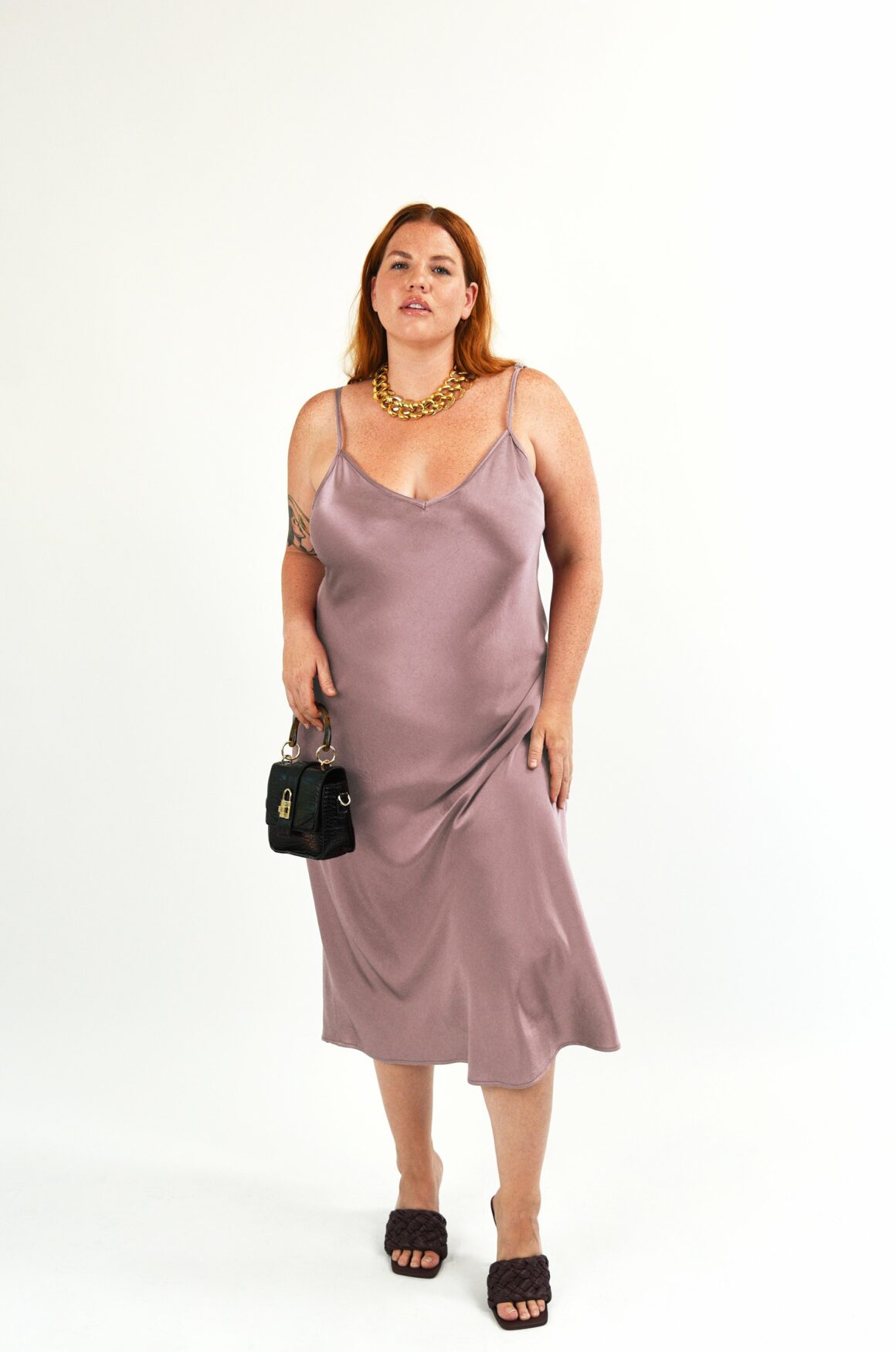 Based | Los Angeles
Launched in | 2019
Price Range | $396 for a Dress
Measurements | US 10 – 24 EU 42 – 54
Ethics| 80% of products are made from existing materials and vintage pieces.
Baacal brings with it two unique characteristics. For one, the plus-size brand is designer-led and primarily focuses on sustainable fashion practices. Launched in just 2019 in Newyork, the plus-size fashion brand is the brainchild of fashion designer Cynthia Vincent. As a testament to the brand's impressive track on the market, the relatively young has already been featured in the Newyork fashion week multiple times.
Baacal has a primary focus of providing sustainably produced designed essential clothing for women sizes 10 to 22. While the premium clothing brand makes high-end clothing, you will be impressed by the untimely, minimalistic approach to clothing design. The best part is you will find any clothing piece or accessory, whether a party dress, fancy trench coat, or casual tee.
In fact, according to the brand's site, Baacal makes eye-catching pieces and stunning wardrobe basics that aren't basic at all. Unlike regular brands, each piece included in the Baacal collection is carefully and artistically designed by founder, Cynthia Vincent, ensuring patrons find an exceptional true-to-size fit and stylish pieces.
In addition to its approach to producing high-end, minimalist pieces, Baacal clothing is built around sustainable wear and upcycling older stock into fresh pieces for a truly environmentally conscious crowd.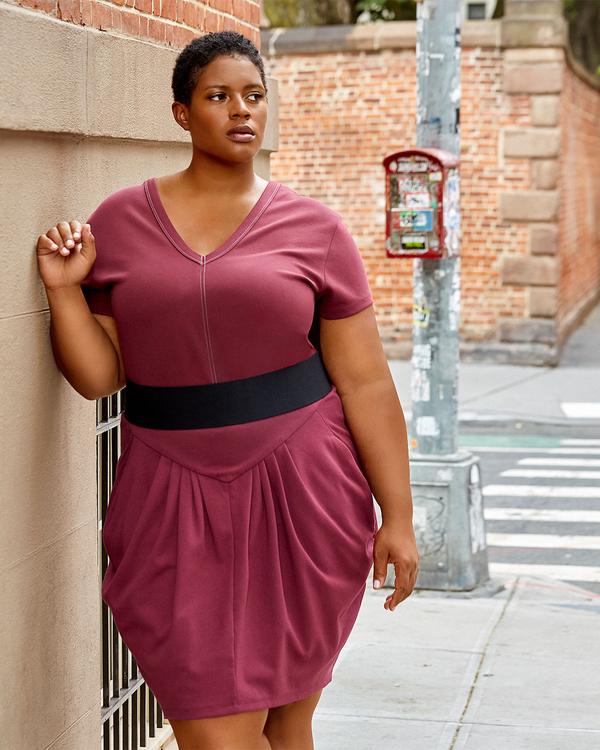 Based | New York
Launched in | 2019
Price Range | $48 for a tee shirt
Measurements | US 14 – 28 or L – 3XL
Ethics| Longer life clothes that are not replaced for years, recycled packaging, premium clothing materials in the plus-size industry.
See Rose Go plus-size brand produces women's clothing focusing on technical wear. While the brand is relatively new, it brings a combined extensive experience from its founders. See Rose Go combines experiences from former creative designers from Nike, Converse, and American Eagle.
As a result, you will not only enjoy sustainable technical pieces. Each See Rose Go piece is never short of modern style and trendy craftsmanship. Back to the technical part of each clothing piece, See Rose Go combines six standard characteristics to uphold comfort, durability, and value.
See Rose Go clothing is made from highly breathable and vented fabric, ensuring comfort and anti-pilling. Additionally, each piece offers a seamless 4-way stretch function for the perfect fit, while their machine washable fabrication makes the garment easy to care for. As a result, See Rose Go has introduced plus-size clothing technology like never before.
Beating the negative stereotypes of weight gain, the brand's heat-regulating fabrics shut down the belief that plus-size women are inactive. However, the focus of heat-regulated materials intends to maintain unbeatable comfort in these timeless minimalist pieces.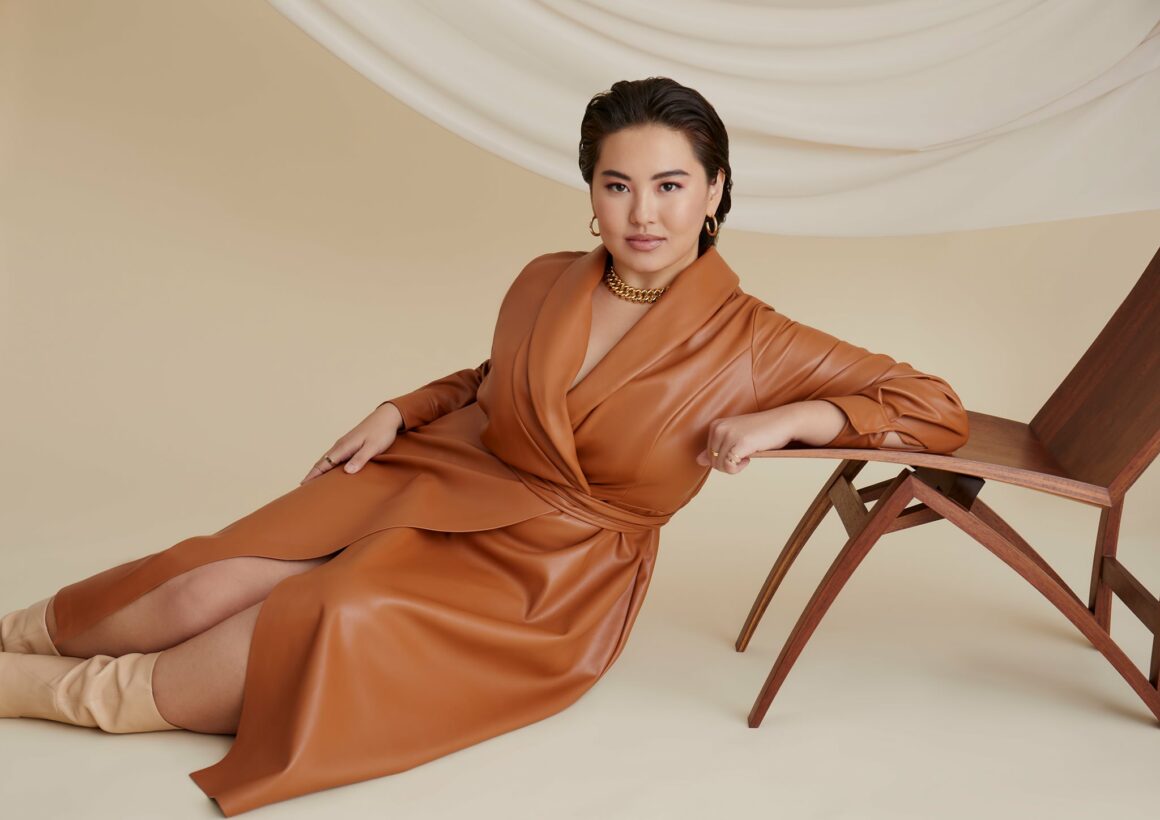 Based | New York
Launched in | 2012
Price Range | $20 for a blouse
Measurements | US 12 – 28 and International L – 4XL
ELOQUII allows you to bring catwalk fashion pieces to your own wardrobe at a pretty affordable price range. The brand is no stranger to affordable minimalist wear and serves its plus-size range to women across the US. The e-commerce plus size fashion brand specifically caters to women sizes 14 to 28. It is always in the quest to keep up with the latest, trailblazing trends with multiple collection updates monthly.
Shopping from the brand gives you access to any apparel piece, whether you want a fancy bustier dress, swim apparel, or wide-width heels. However, what truly makes the brand a pioneering plus-size fashion destination is the careful attention to perfect fit and size by the in-house design team.
ElOQUII is also one of the few apparel brands with a tight-knit customer relationship. As of 2020, the brand launched the ElOQUII Unlimited clothing rental service, giving members access to a rotating dream closet of perfectly priced ElOQUII elements.
A new box of minimalist apparel is sent over to you, free of shipping costs. When requested, you can also access the brand's social media community and tag yourself in their exclusive pieces through the #XOQ hashtag on Instagram.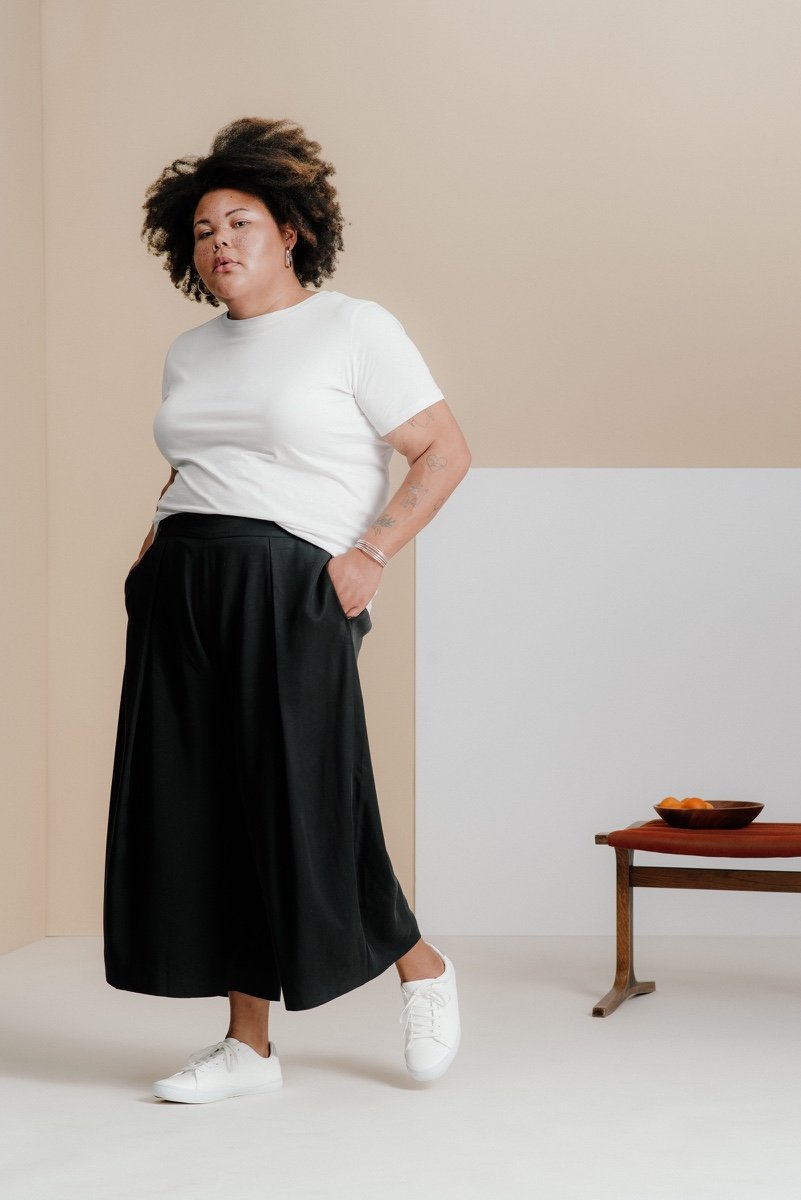 Based | San Francisco
Launched in | 2018
Price Range | $120 for a shirt
Measurements | US 10 – 28 or International M – 4XL
Ethics | Hand sourcing of natural fabrics.
Any minimalist will tell you that the And Comfort brand is the ultimate destination haven for plus-size minimalist shoppers. The brand combines premium clothing crafted with the most basic and simple designs to meet the demands of minimalism. However, this doesn't mean that the clothing is short of style.
The brand combines the deft elegance and subtle sophistication in all its pieces, giving you an aura of class and style while still executing your minimalist streak. In fact, according to the brand's site, the And Comfort brand works with the mission of eliminating existing stereotypes of plus-size women.
The brand replaces cheap, tacky prints, ruffles, and synthetic polyester often left to plus-size women with high-end, sophisticated pieces. Furthermore, the brand beats the notion that sizes over 12 are relegated to certain prints, designs, and styles.
The And Comfort brand opens you up to countless fashion possibilities while still allowing you to maintain your minimalist wardrobe staples.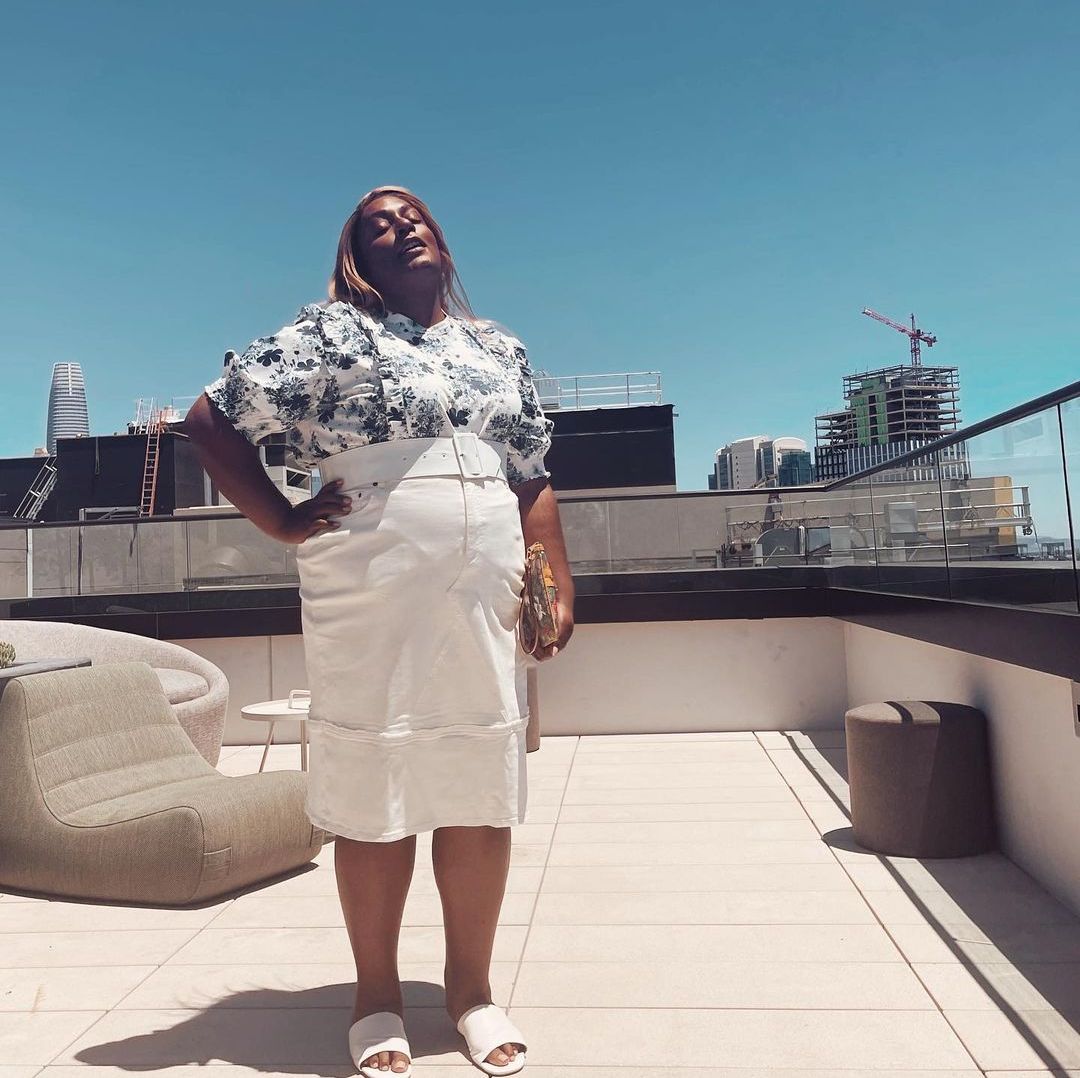 Based | New York
Launched in | 2015
Price Range | $68 for a top
Measurements | US 00 – 32 and EU 38 – 62
Ethics | Allows exchanging clothes for new pieces reducing environmental impact.
As the name suggests, the Universal Standard brand is built with inclusivity in mind, catering to all women sizes ranging from 00 to 40. While the clothing sizes vary, the brand works to ensure the fit and style are always meticulously maintained. As coined on the official site, the Universal Standard brand doesn't size; it engineers.
Furthermore, as claimed on the site, the Universal Standard brand pays close attention to fitting. Each garment is sized based on the bodies of plus-size models instead of standard market sizes. Next, each garment is fit and refitted multiple times before finally making it to the stores. After all, to truly enjoy and feel confident in your outfit, the fit must be perfect.
With this in mind, Universal Standard launched the Fit Liberty program. This one-of-a-kind program, unique to Universal Standard, was primarily established to view the ever-changing and evolving woman body. The Fit Liberty program is designed to cater to the needs of a changing body.
Recognizing that the body size doesn't remain constant, the program allows seasoned Universal Standard customers eligible for a size swap to exchange clothes with the brand within a year. The program will enable you to exchange different garments, like loungewear, denim, and tops that no longer fit you with clothing sizes that fit you presently.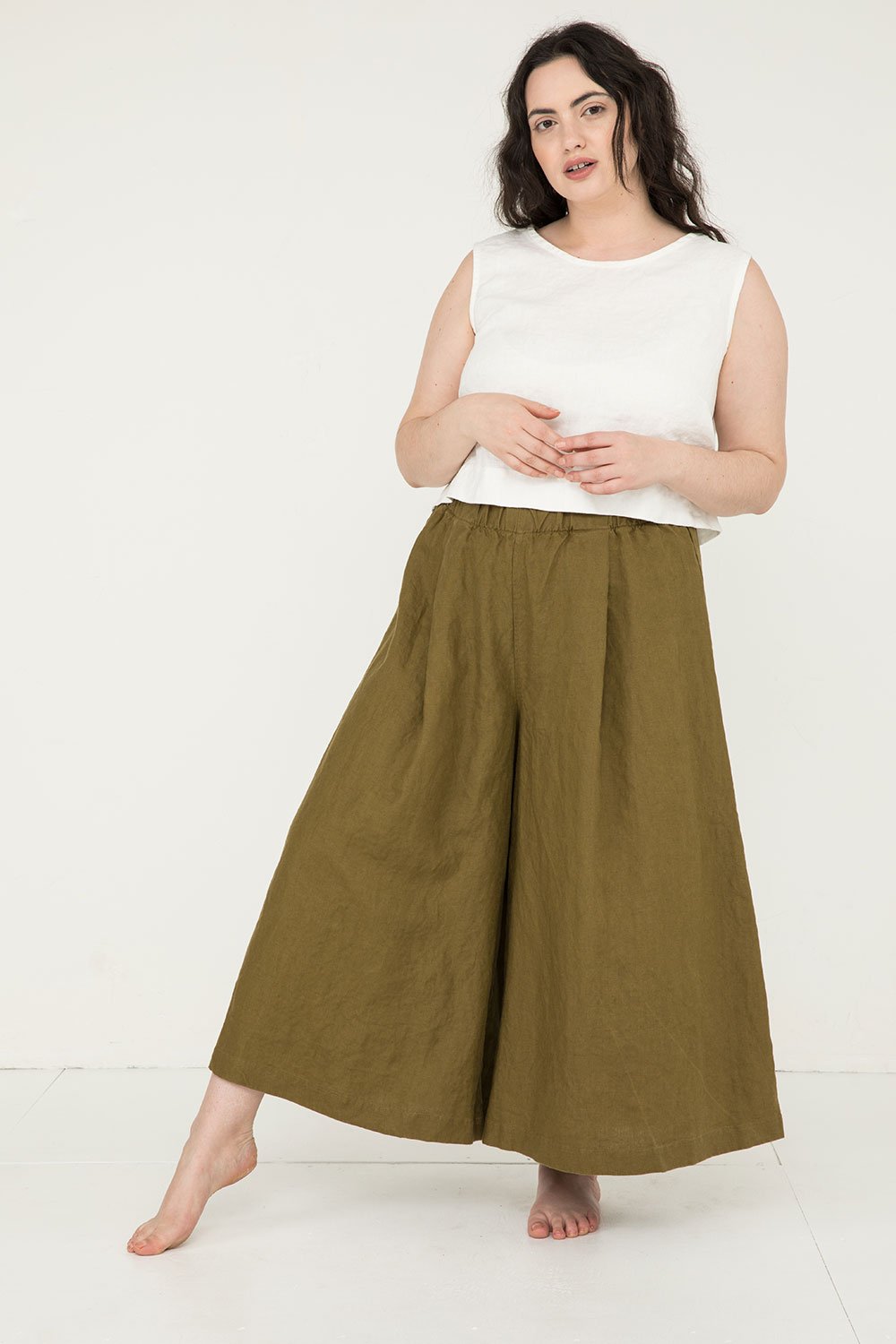 Based | Tennessee
Launched in| 2013
Price Range | up to $205 for trousers
Measurements | US 00 – 58 and XXS – 5XL
Ethics | Made to order production, so no wastage of textile.
Elizabeth Suzann is not a new name in the minimalist fashion industry among the older inclusive brands. The Tennessee-based brand caters to all women sizes, ranging from 00 to 58. To sweeten the deal, the slow fashion, the direct-to-consumer clothing brand has been covering minimalist styles and wardrobes for nearly a decade now.
Like many good quality plus size brands, Elizabeth Suzann pays extra attention to stellar fitting. However, the brand does so like no other. With a workshop based out of Nashville, the clothing brand produces its pieces on-demand, also catering to individuals who have bulk orders.
But, you can also find a variety of in-stock pieces listed on the site, in addition to its on-demand clothing production and several in-stock listings. Incorporating second-hand, gently used, and upcycled fabrics, the initiative aims to reduce our environmental footprint while providing affordable clothing for customers. The program covers a range of garment pieces, varying from jackets to dresses, bottoms, and tops.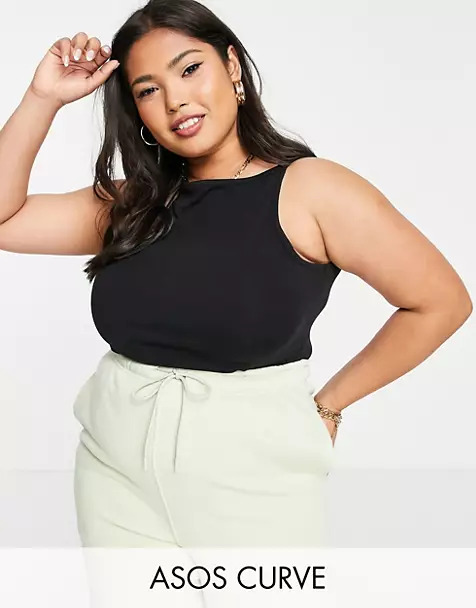 Based | London
Launched in | 2010
Price Range | $46 for Shorts
Measurements | XS to 5XL or UK 16 – 32
Ethics | Responsible and Recycled clothing.
The ASOS brand is not unheard of for fashion lovers and is no newcomer for plus-size clothing. The large British eCommerce retailer specializes in clothing and beauty accessories and has expanded its plus-size fashion department to form the Asos Curve brand.
Launched in 2010, the widely inclusive brand offers accessories and clothing, with sizes ranging from XS to 5XL. You will find everything from dresses to jackets, pants, and swimwear. However, what's unique about the Asos Curve brand is that it also offers a wide range of accessories specially curated for plus-size and curvy women.
Now, this is something that other brands are yet to offer! Moreover, the ASOS curve brand comes with the advantage of affordability. Compared to many good-quality minimalist plus-size brands on the market, ASOS Curve allows you to stack up on your minimalist wardrobe essentials without having to break the bank.