This article contains affiliate links for which I may receive a small commission, at no additional cost to you, should you decide to make a purchase by using them. Learn More
For a long-time, high-quality clothing and reputable fashion houses did not cater to the requests of all women and tried to fit them into nominal sizes. With minimalist clothing, you can get styles that are made for you. So, you don't have to worry about your body's identity.
Fast fashion has done its fair share of damage in creating standardized clothes that are not meant for everyone. Today, the fashion perspectives have changed, and minimalist designers have sought to offer plus-size women subtle voguish looks tailored to perfection.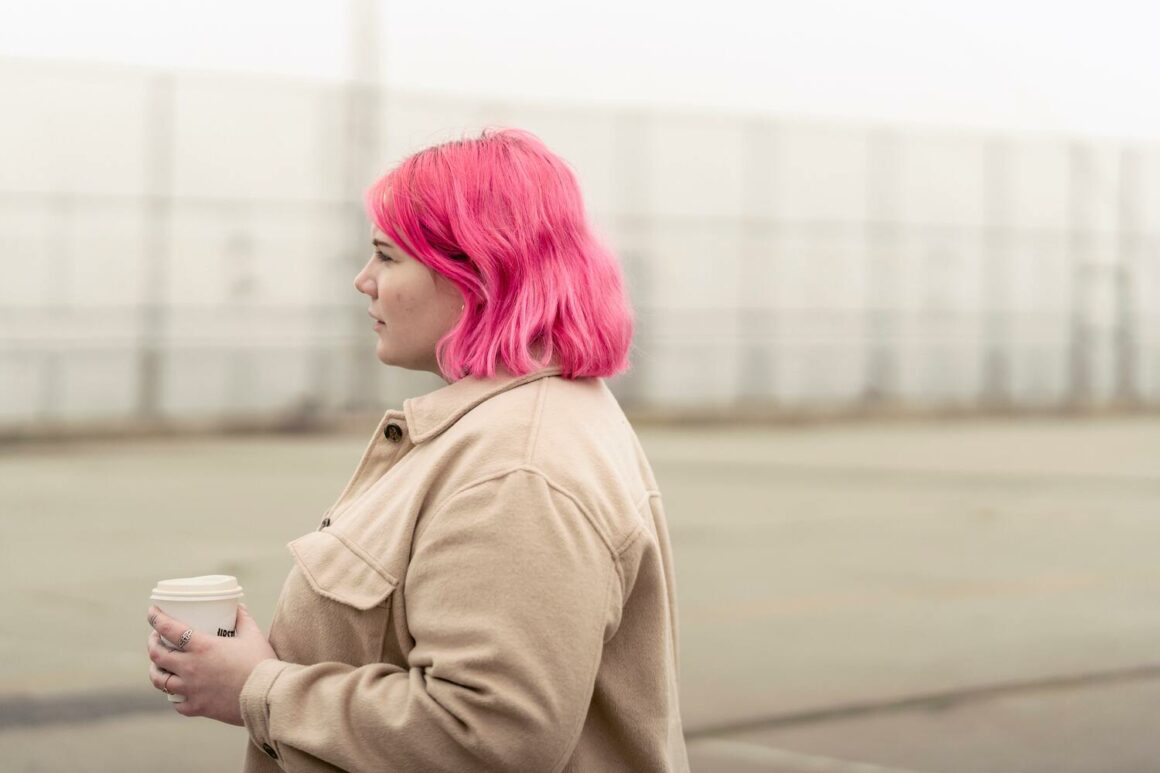 It is not hard to find plus-size clothing around malls, stores, and streets as it is no longer considered a culture shock. Vogue Business reports the plus-size fashion industry to be worth around $178 billion, and it has no trend to slow down its growth. More and more companies are now developing techniques for grading bigger sizes, and you will have no trouble expanding your fashion sense into minimal clothing.
You would agree that there is no standard body as it goes through numerous changes over time. It is time to embrace fashion houses that advocate and harmonize with your beliefs. Start by picking sleek plus-size brands with ethics and look forward to a future with zero environmental impact. Here are the top minimalist plus-size fashion houses that can cover all your trends.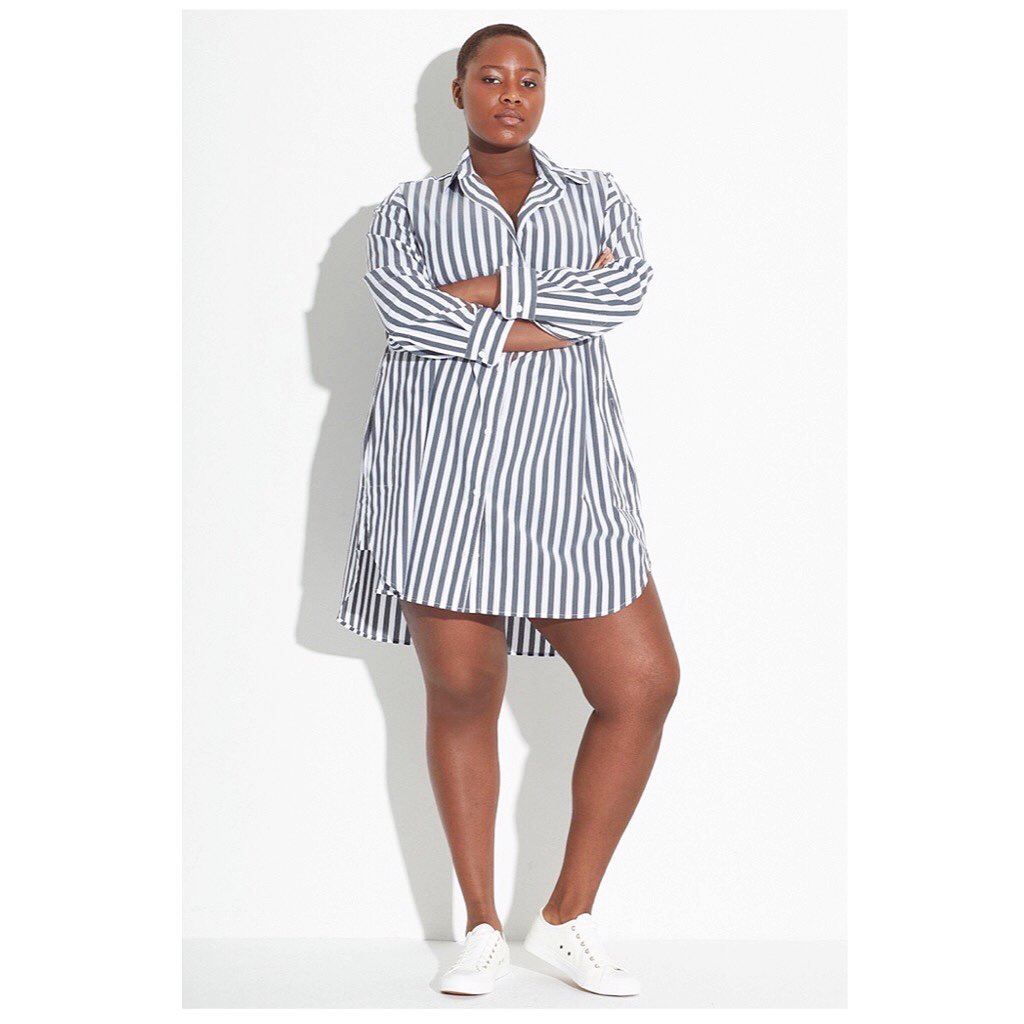 Based | New York
Launched in | 2016
Price Range | $30 for a tee
Measurements | US Size 10 – 28
Cover Story NYC is an e-commerce retail chain that brings major plus-size women's clothing brands and boutiques under one roof. It is easier to explore options, comparing them with different brands like the US and BB Dakota. With the ever-diversifying fashion of curvy women, Cover Story's mission was to fill in the gap left by traditional fashion. The retailer launched their business to provide bigger women the option of modern and stylish clothing that was previously unavailable to sizes above 18 or 20.
They offer multiple brands and plus-size model's faces on their website and uphold the plus-size aesthetic. Their brand partners share the same vision: normalizing minimalist plus-size minimalist clothing worldwide by offering diversified options.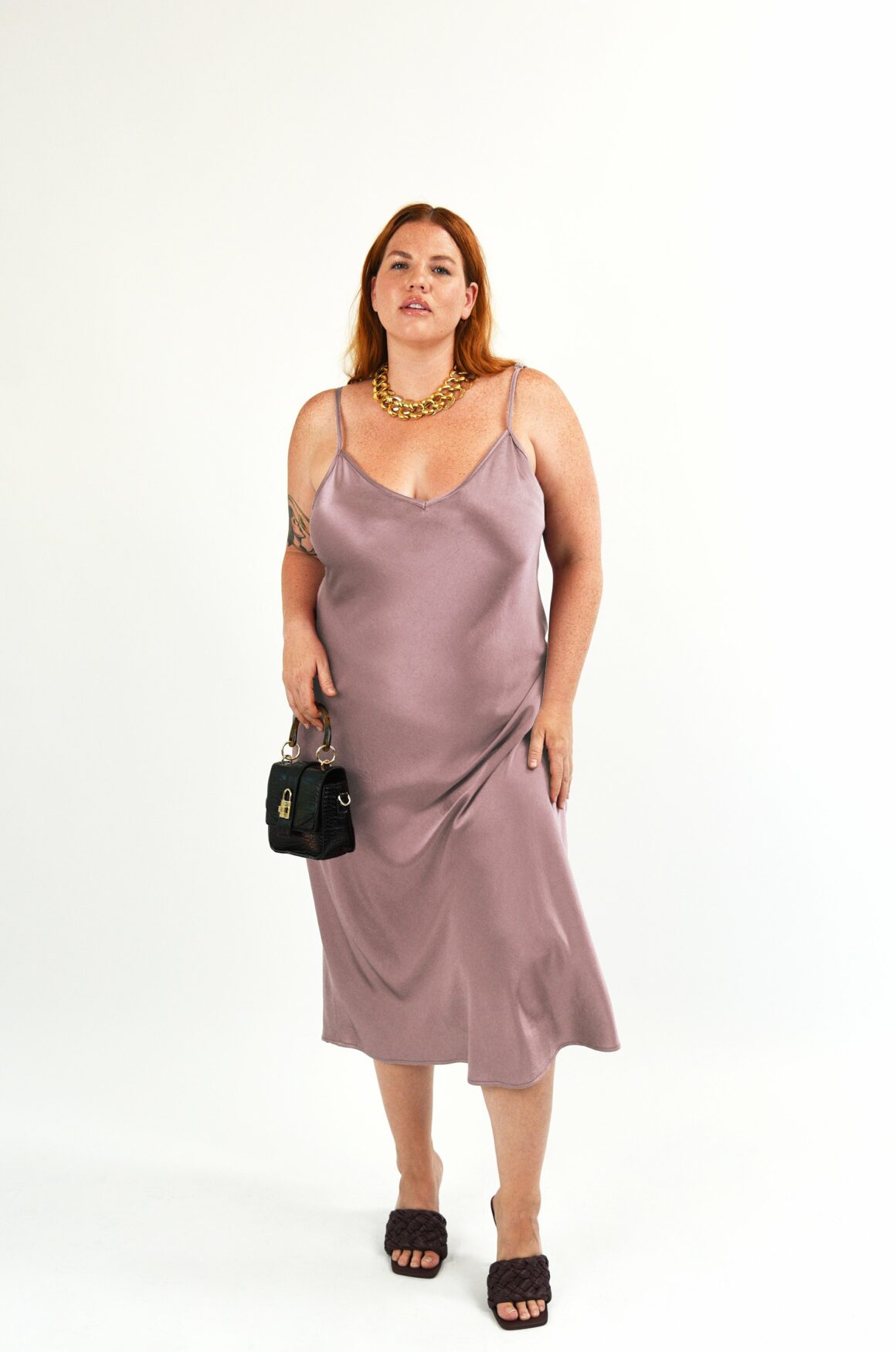 Based | Los Angeles
Launched in | 2019
Price Range | $396 for a Dress
Measurements | US 10 – 24 EU 42 – 54 
Ethics| 80% of products are made from existing materials and vintage pieces.
Baacal is a plus-size fashion house offered by Cynthia Vincent. The name is popular among New Yorkers, and it has been covered in NY fashion week multiple times. Their primary focus is offering designer essential clothing to plus-size women and offer sophisticated fashion options to them. Bacaal trademarks high-end clothing that is suited for the 'true majority' of women.
Bacaal is a microcosm of minimal fashion for curvy women that overarches the fundamental trends and gives your wardrobe the essential designer inspiration it lacks in plus-size clothing. Whether you're looking for a plus-size jumpsuit for a high-end party dress or a minimal slip dress, Bacaal never fails to cut every piece for chic fashion that appeases the eye. They build around sustainable wear and upcycle their old stock into fresh pieces fusing high-end fashion and tenable clothing into single pieces.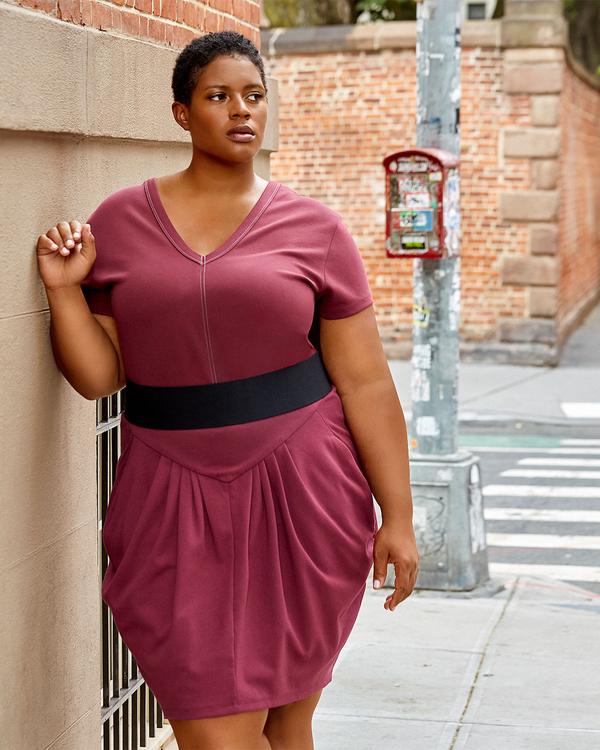 Based | New York
Launched in | 2019
Price Range | $48 for a tee shirt
Measurements | US 14 – 28 or L – 3XL
Ethics| Longer life clothes that are not replaced for years, recycled packaging, premium clothing materials in the plus-size industry.
See Rose Go is a plus-size option for women looking for technical wear. Previously, the founders designed for Nike, and that knowledge helped them build a company that sells durable and current clothing. They use heat-regulating fabrics as women of plus-size lack this option due to the weight-based stigma surrounding them. Other clothing options did not offer such fabric due to them considering curvy women to be inactive.
See Rose Go takes part in sustainability programs for their production. They do not follow seasonal trends and make minimalistic pieces that become the spotlight of your wardrobe for years to come. Their garments are made from reclaimed fabrics, and they also make use of excess material in the fashion industry that would end up as pollutants to create one-of-a-kind pieces for their consumers.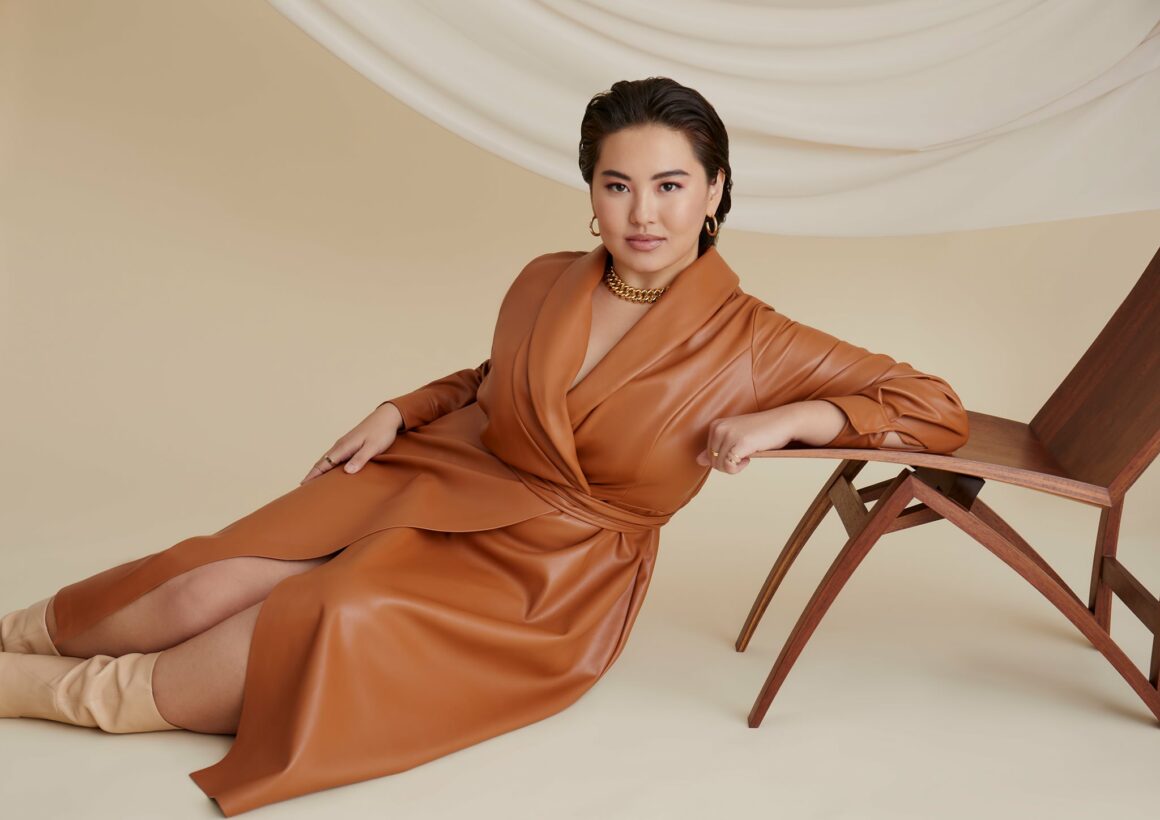 Based | New York
Launched in | 2012
Price Range | $20 for a blouse
Measurements | US 12 – 28 and International L – 4XL
ELOQUII is one of the pioneers of plus-size fashion styles for women. They are no stranger to affordable minimalist wear and continue to serve their plus-size range to women across the US. ElOQUII is one of the few minimalistic apparel brands that have a tight-knit relation with their customers.
Believing in sustainability and upholding environmental standards, they launched a unique and unlimited rental service. You have the option to rent out from hundreds of must-have styles every week with unlimited box exchanges all month long. According to your minimalist style, a new box of minimalist apparel is sent over to you, free of shipping cost.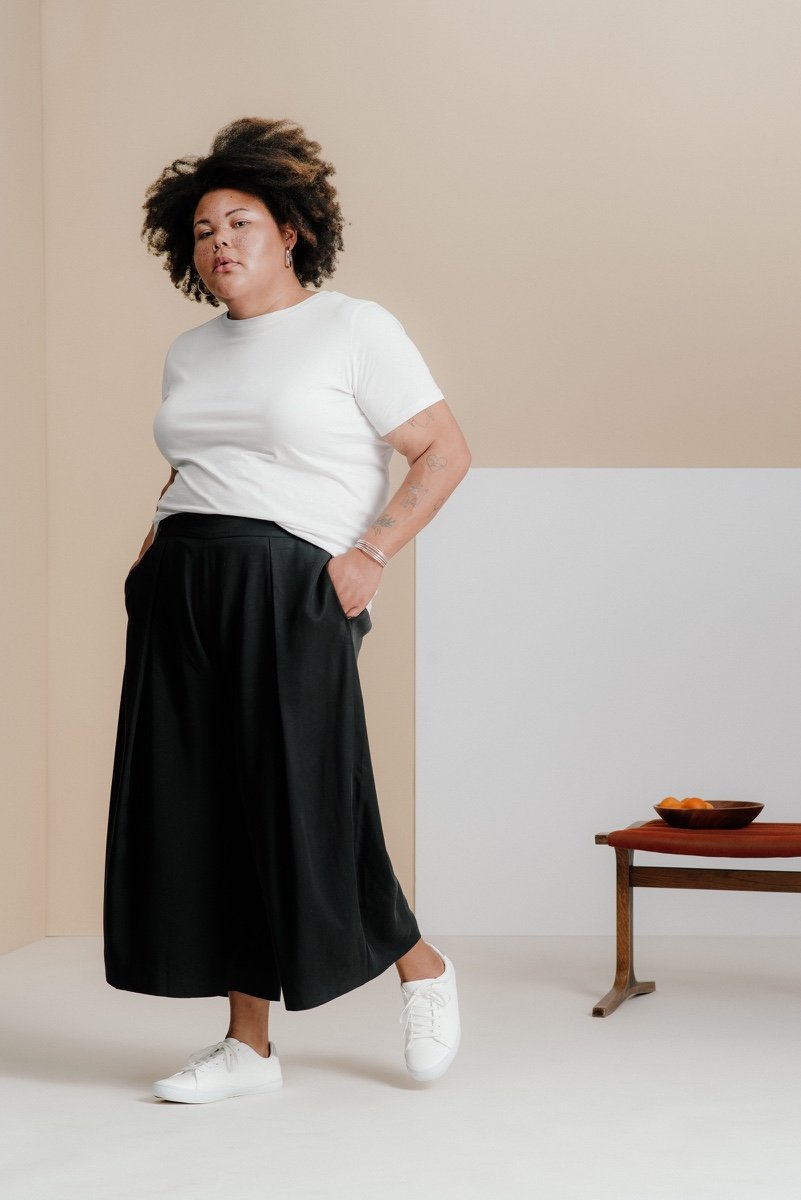 Based | San Francisco
Launched in | 2018
Price Range | $120 for a shirt
Measurements | US 10 – 28 or International M – 4XL
Ethics | Hand sourcing of natural fabrics.
For someone shopping for minimalist clothing, And Comfort is not a new name. They offer essential monotone pieces, perfect for a dinner party or an office meeting. This is the best affordable option of chic clothing for women as they bring down costs by removing large markups. Their model is similar to capsule clothing and gives you the freedom to mix and match garments to create your unique style.
And Comfort offers a wide variety of minimalist wardrobe staples that are nothing short of quality and inclusivity. If you're looking for essentials to add to your plus-size minimalist collection, And Comfort has you covered.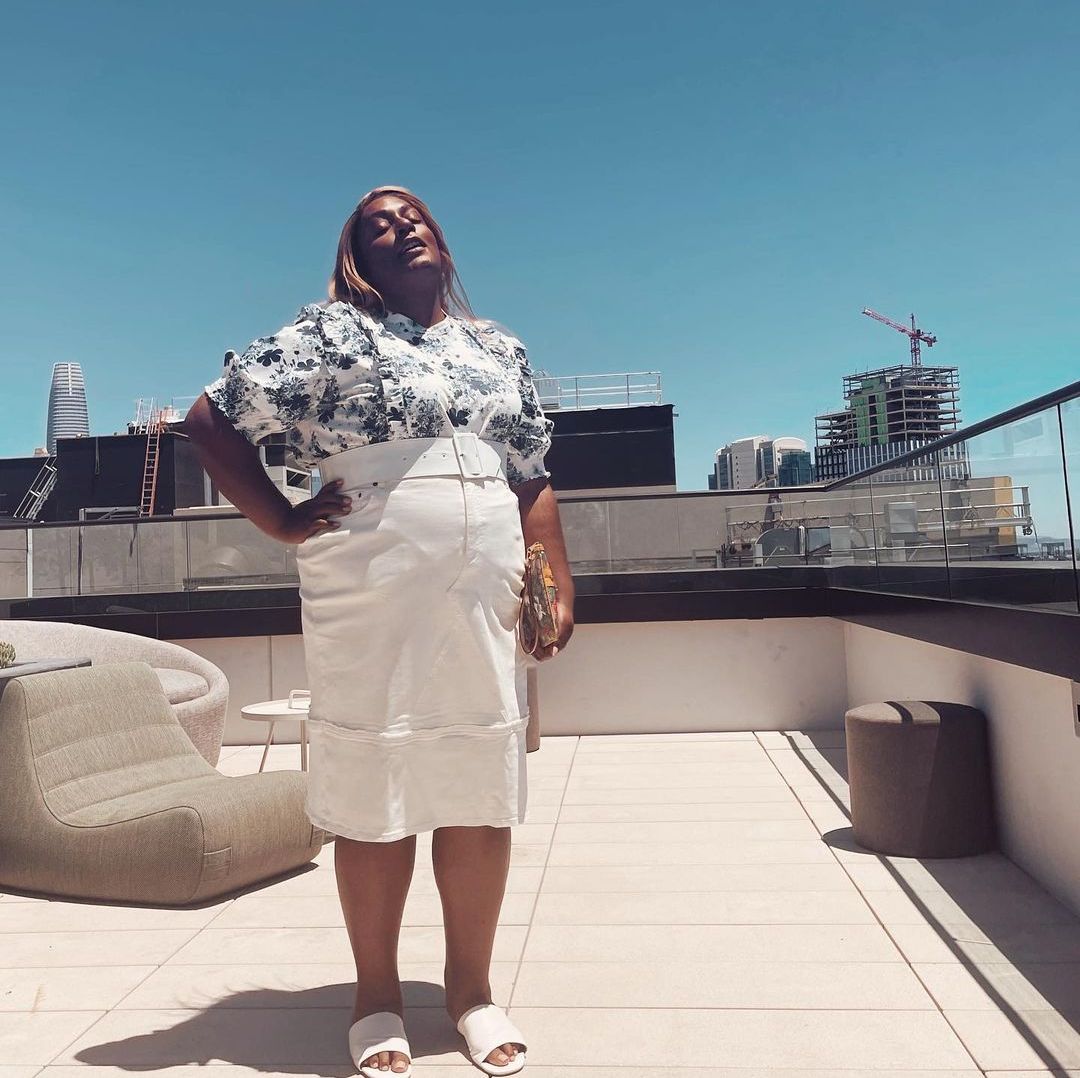 Based | New York
Launched in | 2015
Price Range | $68 for a top
Measurements | US 00 – 32 and EU 38 – 62
Ethics | Allows exchanging clothes for new pieces reducing environmental impact.
Universal Standard is labeled as the most inclusive brand, and they certainly live up to this expectation. Their inventory includes pieces of all sizes, and they have made unique fashion styles for plus-size women. Universal Standard has long advocated the idea of 'clothes are meant to fit you' and not the other way around. They have reshaped the industry by bringing in a Fit Liberty program. This is a one-of-a-kind option for women whose bodies change over the year. Tops, loungewear, pieces of denim, and other options bought under the fit liberty program are eligible for a size swap within a year.
They market fashion freedom and all the clothes according to plus-size models instead of standard sizes. The garments are fit and refit multiple times before finally making it to stores.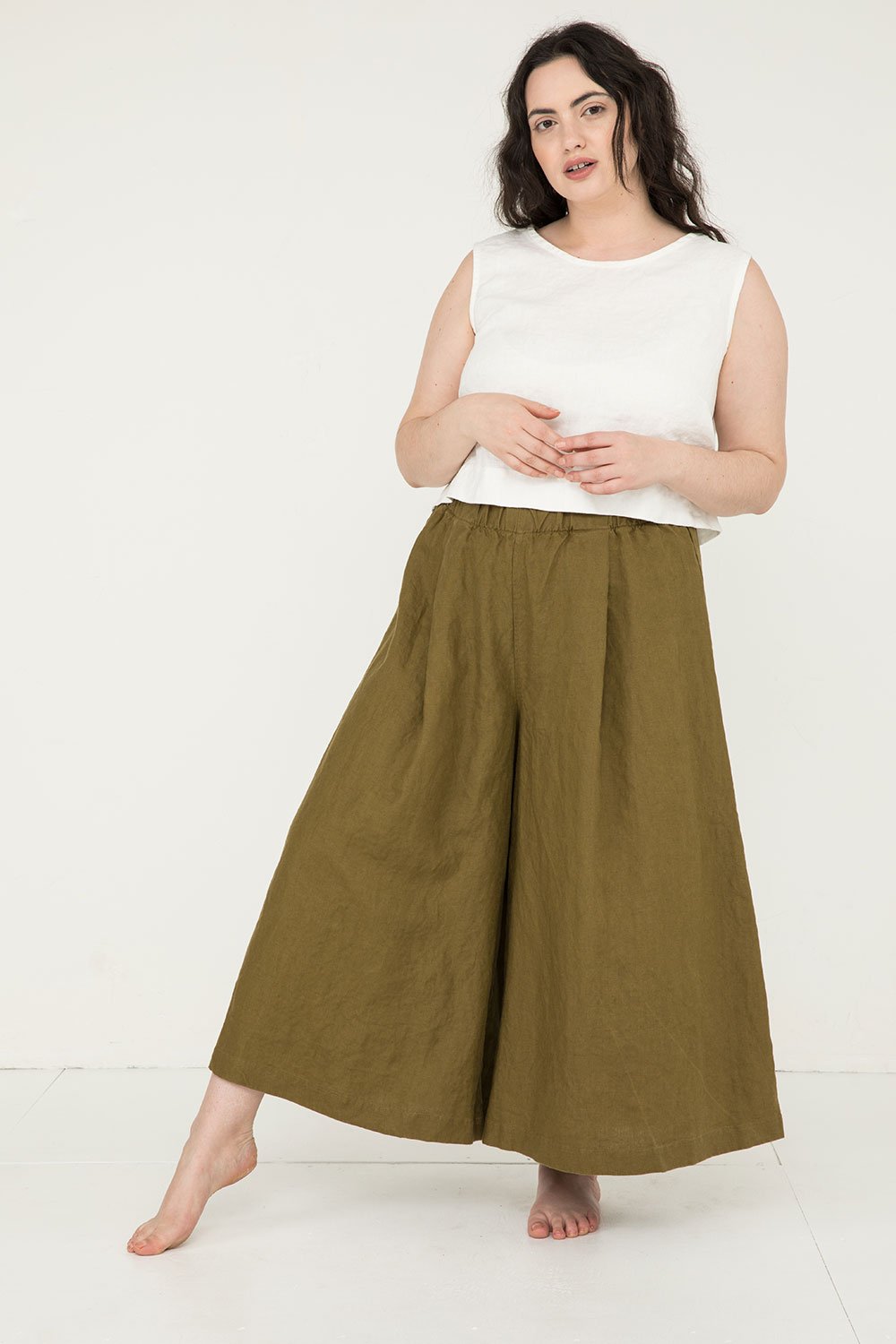 Based | Tennessee
Launched in| 2013
Price Range | up to $205 for trousers
Measurements | US 00 – 58 and XXS – 5XL
Ethics | Made to order production, so no wastage of textile.
Elizabeth Suzann is not a new name in the minimalist fashion industry. She has been covering minimalist styles and wardrobes for over nine years. Elizabeth works out of her workshop in Nashville and does pieces on demand, and if there are bulk orders, she doesn't hesitate to reach her trusted contractor, who uses top-of-the-line fabric and sewing patterns.
They offer a Gently Used program, a kind initiative taken to reduce environmental footprint and provide affordable clothing for you. They offer a variety of new products ranging from jackets and vests to skirts and palazzos.
The fashion studio is tentative about sizing and using separate pattern files for XXS – L and XL and above. Models then wear all plus-size wear, and further changes are made to the pattern. Elizabeth's fashion studio has one objective in mind, and that's fitting all clothes onto all sizes by producing in small batches and tailoring each piece for each fit.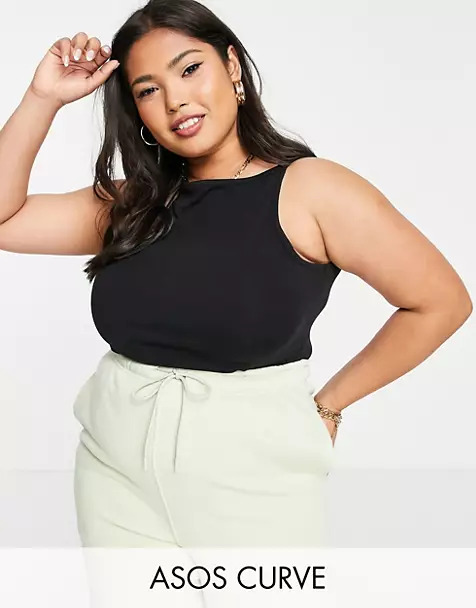 Based | London
Launched in | 2010
Price Range | $46 for Shorts
Measurements | XS to 5XL or UK 16 – 32
Ethics | Responsible and Recycled clothing.
ASOS is a British e-tailer and mecca for beauty and clothing. With the online marketplace expanding rapidly, ASOS offers plus-size apparel with thousands of pieces for you to sift through from the comfort of your home. ASOS offers diversity and stands by fashion for all. They launched their plus-size clothing racks in 2010, and ever since, it has become a sensation for curvy women. From dresses to track pants, every chic fashion is covered in ASOS plus-size gallery. The fashion for all doesn't stop there; they also sell accessories for curvy women that other competitors do not and enjoy a great deal of trust and confidence.
The clothing giant is an old name in the plus-size market, and you can find just about anything on the e-racks, including swimsuits. ASOS Curve is not a brand that should slip past your radar when shopping for minimalist plus-size clothing.