This article contains affiliate links for which I may receive a small commission, at no additional cost to you, should you decide to make a purchase by using them. Learn More
Ever wondered how ethical and sustainable your favorite activewear brand is?
Eco-friendliness may be the last thing on your mind when working out. But there are plenty of reasons why it pays to be concerned.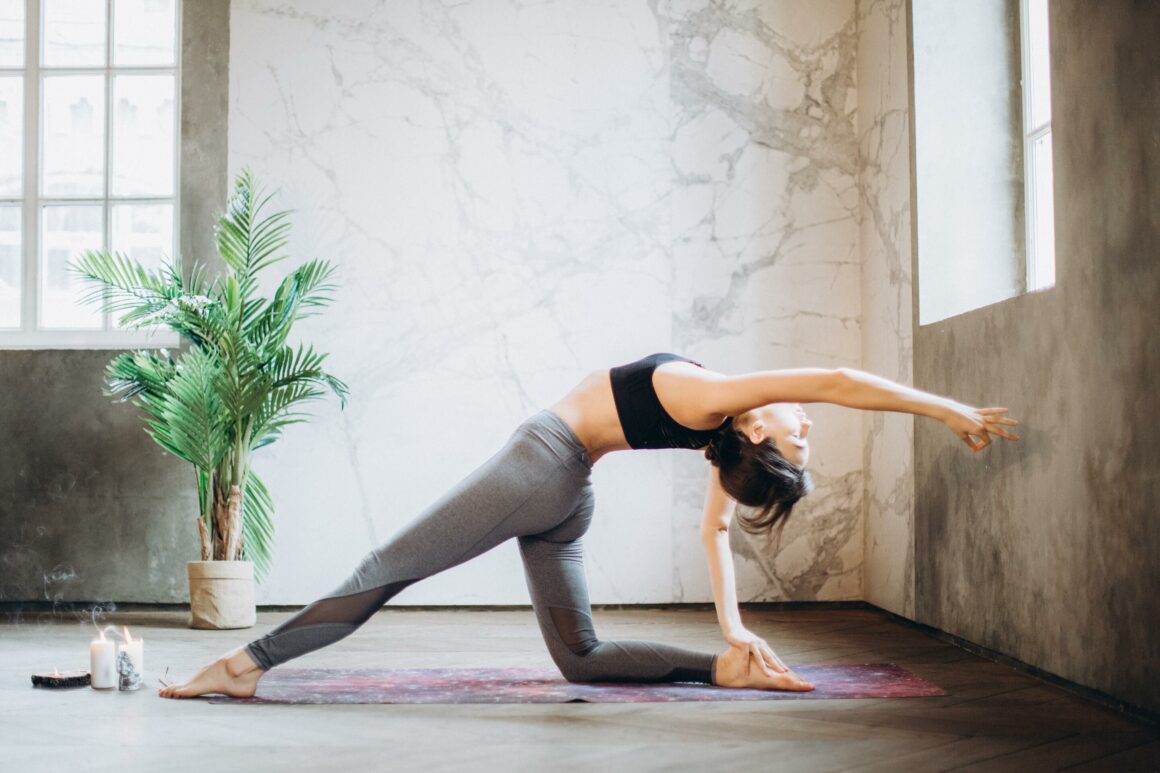 Many brands in the fashion industry have suffered because of their unethical practices and waste contributions. But the PR machine makes you forget those brand names by flashing something cheap and shiny. Disappointingly, these tactics work more often than not.
But not for you!
As sustainably aware consumers, we must support brands that make an effort to be lawful, ethical, and environmentally aware.
If you're not sure which ones make the cut, I've curated a list that'll help you shop guilt-free for the best activewear for your money.
1. Boody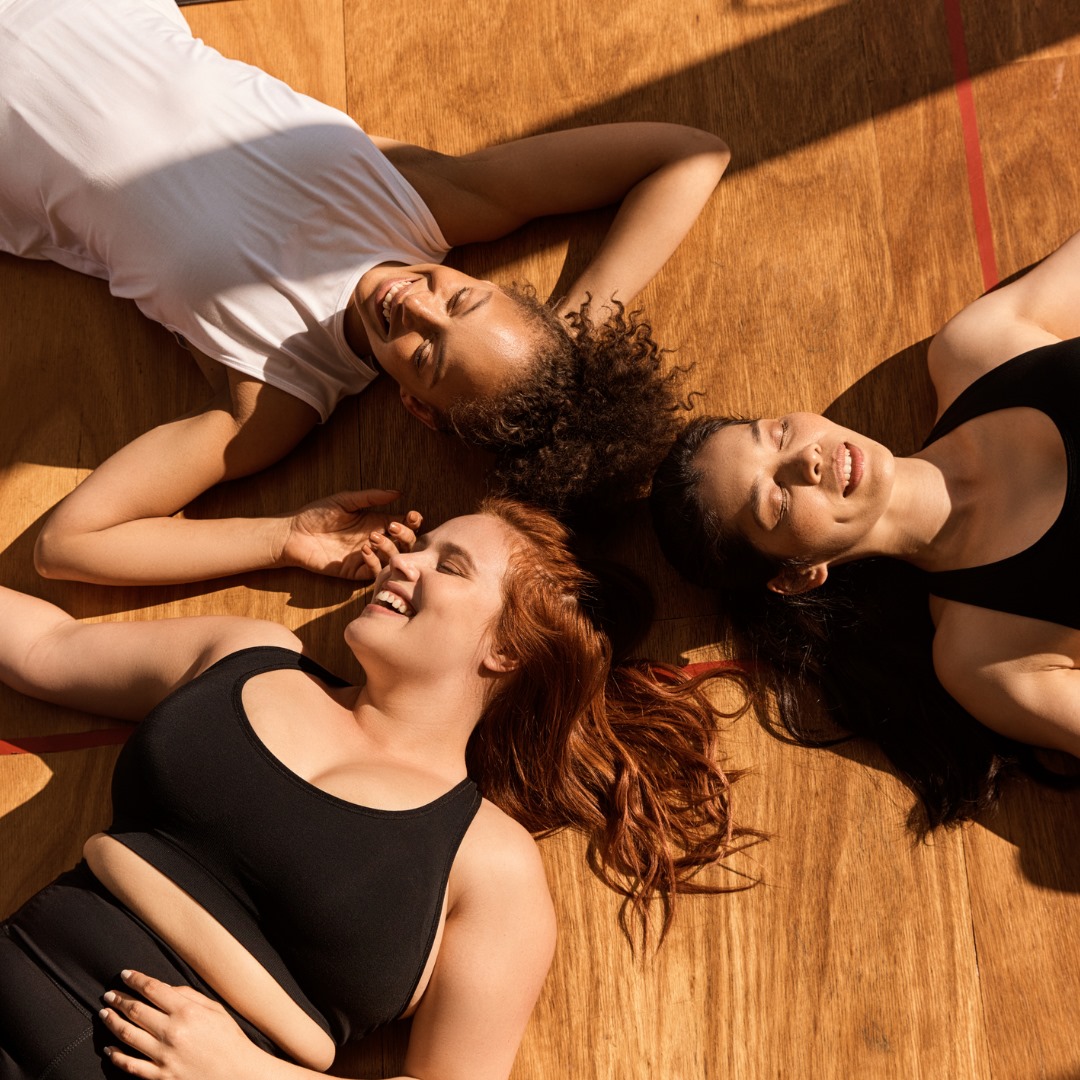 Based In | San Diego, California
Ethics | Uses sustainable materials, made with bamboo viscose, supports fair production, eco-production, animal-friendly, free from pesticides, PETA-approved vegan.
Product Range | Apparel, accessories, underwear, winter essentials, women's loungewear, and travel clothes
Price Range | $10.95 – $73.95
Size Range | XS-XL
Boody activewear ticks all the right boxes!
All products are made using bamboo viscose, which is a sustainable and eco-friendly material.
It possesses all the right qualities, such as thermoregulation, softness, breathability, and odor resistance. All body products are hypoallergenic and gentle on the skin, making them useful for all with sensitive skin issues.
Last update on 2023-12-05 at 22:20 UTC / Affiliate links / Images from Amazon Product Advertising API / DetailsProduct prices and availability are accurate as of the date/time indicated and are subject to change. Any price and availability information displayed on [relevant Amazon Site(s), as applicable] at the time of purchase will apply to the purchase of this product.)
Boody supports the environmentally-conscious community and does its part to create a positive impact. The brand has also partnered with multiple organizations, such as Goodbye Malaria, Circle of Love, and Bridge of Hope San Diego, and donates a significant portion of its profits to various communities worldwide.
Boody's apparel selection consists of everything you'd want, from underwear to clothing to accessories. If you're looking for quality gym wear that won't break the bank, Boody would be a good investment.
2. Wolven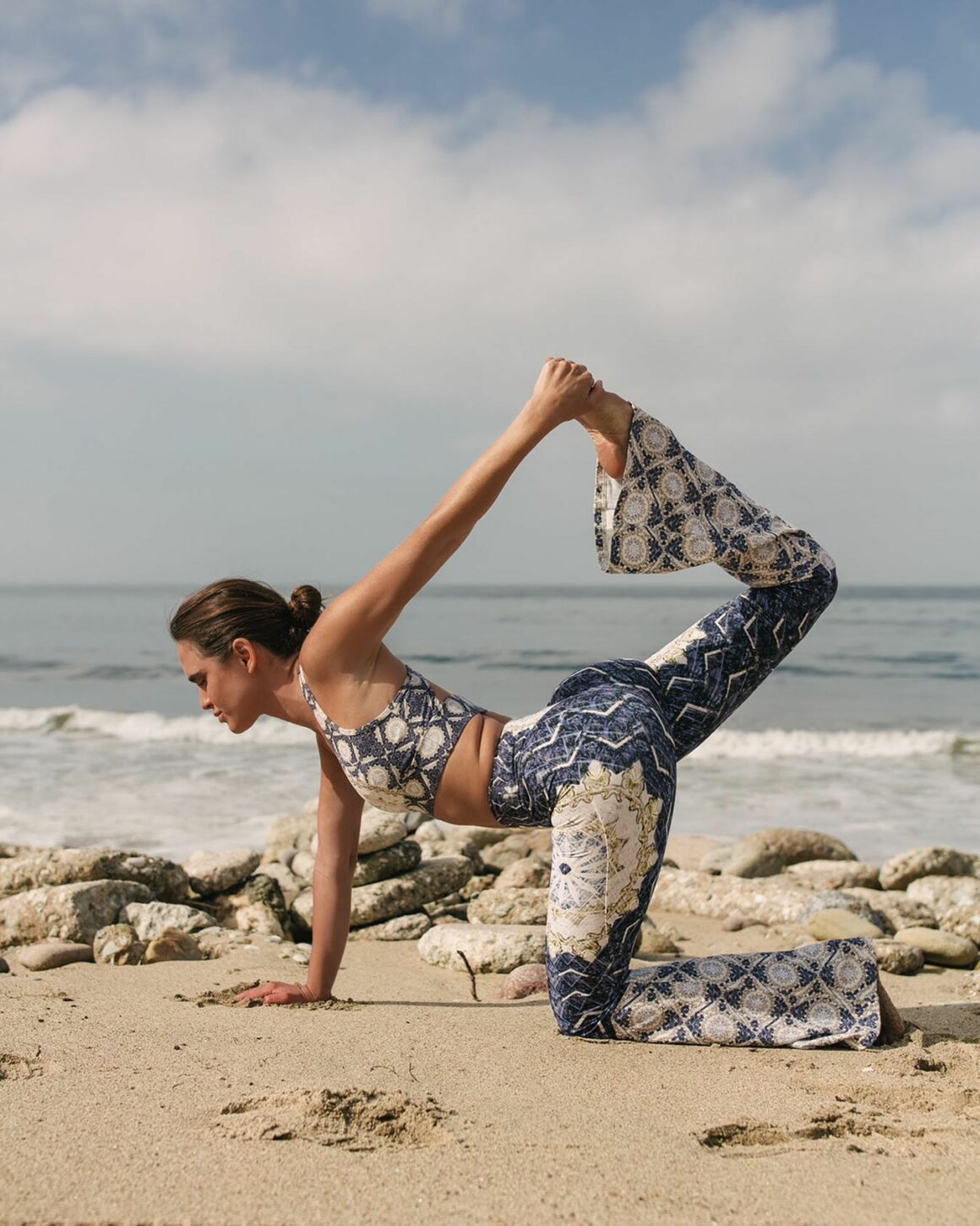 Based In | Los Angeles, California
Ethics | Uses modal fabric and recycled PET fabric, ethically made in China, products also made in Los Angeles, partnered with Climate Neutral, Workplace Conditions Assessment, 1% for the Planet, Cleanhub, Global Recycled Standard, and certified OEKO-TEX.
Product Range | Activewear, loungewear, basics, reversible styles
Price Range | £25 – £115
Size Range | XS – XXL
Wolven follows a noble ideology that anything beautiful we make on this planet should not be at the expense of Mother Earth.
That's why the brand uses sustainable fabrics such as recycled PET fabric and modal fabric to create activewear apparel that fits all bodies and lasts long. All clothing by Wolven is free of toxins and highlights the concept of sustainability.
Wolven does not use simple colors to promote their products. Instead, they use patterns and hues inspired by Indian art. The designs celebrate Mother Nature and connect us to the roots of yoga. For manufacturing, the sportswear label participates in and encourages ethical practices and fair wages. Their partnership with leading organizations also ensures us that they stick to higher ethical standards.
In short, Wolven is an all-rounded brand that you'd be happy to have in your wardrobe.
3. Girlfriend Collective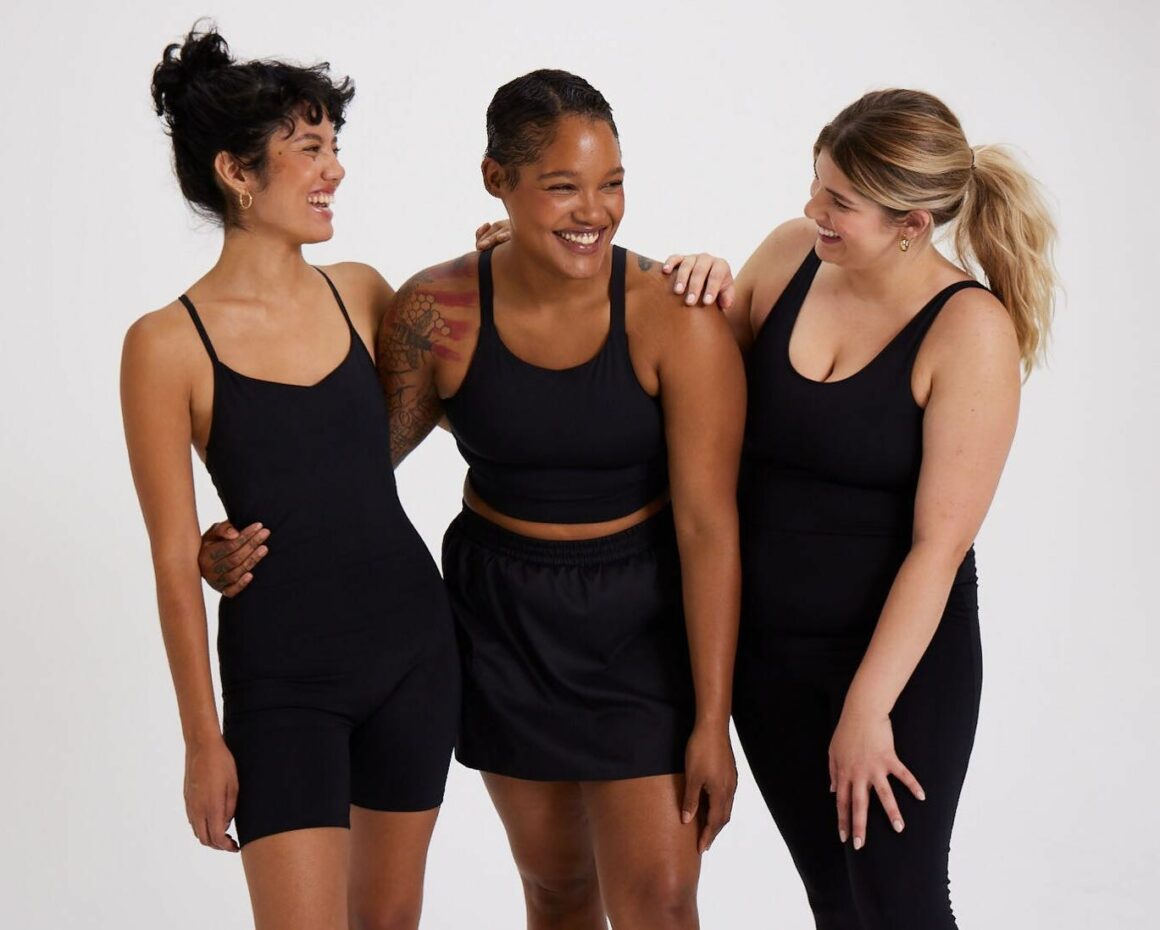 Based In | Seattle, WA
Ethics | Uses recycled polyester and spandex made from recycled post-consumer bottles, ECONYL® yarn, LITE fabric made using 83% recycled nylon and spandex, shirts made using 100 percent cupro, the packaging is 100% recycled and recyclable, uses reusable pouches, made in Taiwan in SA8000 Certified factories following Fair Trade practices, Certified OEKO-TEX
Product Range | Men's wear, women's wear, swimwear, essentials
Price Range | $42 – $159
Size Range | XXXS – 6XL
Girlfriend Collective is not your average clothing brand.
This trendy fashion brand produces a vast range of clothing, from activewear to bucket hats and bags, all made using breathable, biodegradable material. The clothing is packaged in recyclable totes and reusable bags. All apparel ticks the requirements needed for sustainable fashion.
Girlfriend Collective uses a nifty trick of turning trash into fashion, but not in the way you think. The company uses various recycled materials to make its apparel. They prevent products from getting thrown into landfills and recycle them using ethical manufacturing practices.
Thanks to their efforts, the company has recycled more than five million bottles, they've prevented the release of more than 2.9 million lbs. of CO2 into the atmosphere. They have saved more than 9 million gallons of water from getting wasted, and that's just in the year 2021.
What makes Girlfriend Collective even better is that the company runs a closed-loop program. You send your old clothes back to the company and get a $15 site credit that you can spend on other clothes.
4. Summersalt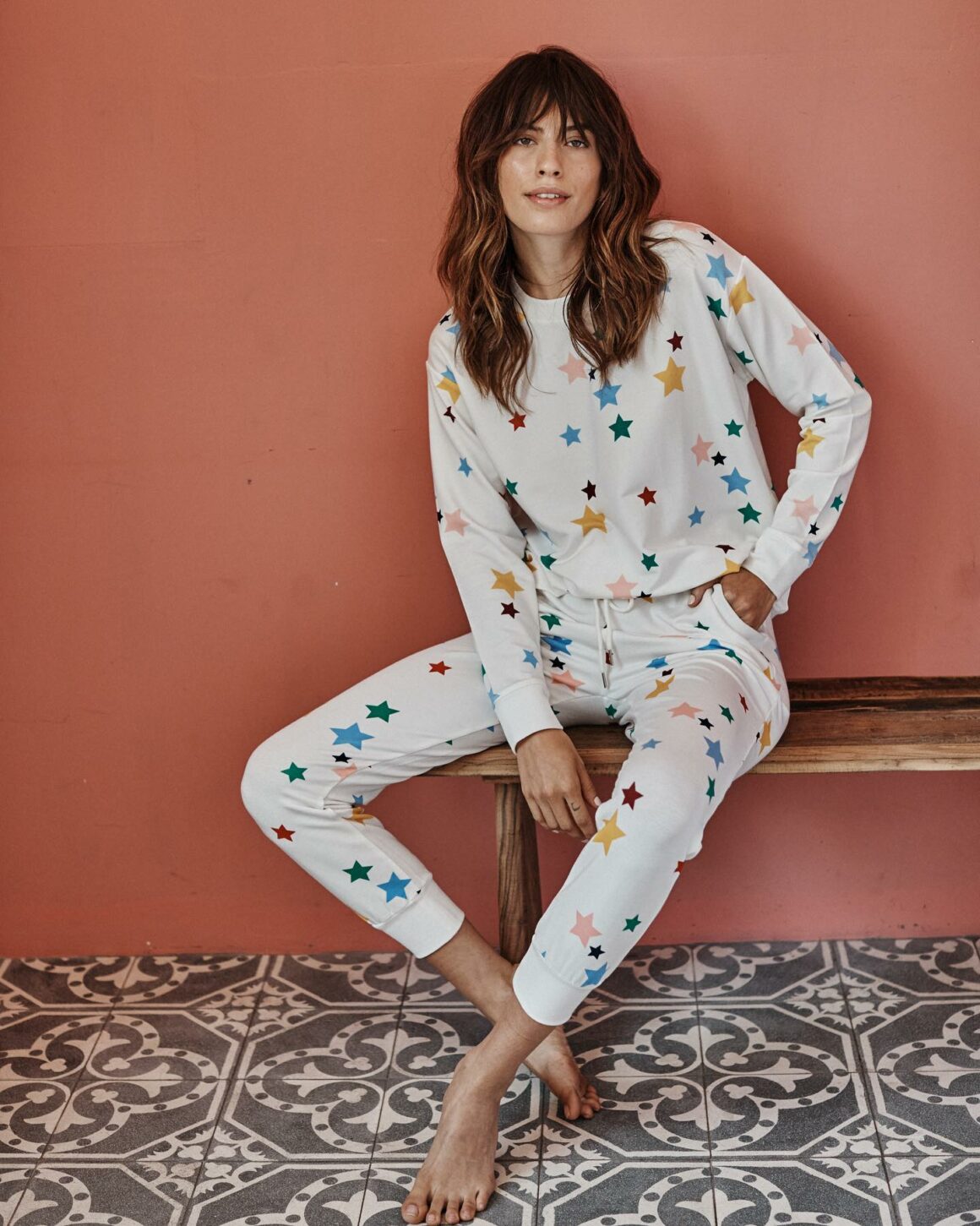 Based In | Clayton, MO, US
Ethics | Uses 78% polyamide and lycra, fabrics are made using post-consumer materials and nylon waste from old fishing nets, garments are made from TENCEL™, TENCEL Modal, and Cupro, the packaging is made from recycled poly bags, postcards made from FSC or recycled certified paper
Product Range | Swimwear and cover-ups, clothing, loungewear, sleepwear, activewear, basics
Price Range | £55+
Size Range | XS – 2X
To say that Summersalt is a unique brand is an understatement.
Summersalt has single-handedly revolutionized the swimwear industry by providing women with swimwear and clothing that fits their bodies perfectly and flatters their figure as they want. The company uses a patented TrueMeasure process that uses more than 1.5 million body measurements from around 10,000 women to provide shoppers with the right fit.
With so much focus dedicated to just their swimwear collection, you can imagine how wonderful their activewear collection is. Made using recycled material that's long-lasting and durable, the Summersalt Activewear collection molds to your body. Whether you gain a few pounds or lose some, these clothes highlight your best assets and keep you looking and feeling great. All products are earth-friendly and made using sustainable practices.
You can purchase clothing from Summersalt straight from the website. With no go-between involved, you'll get honest pricing that definitely makes up for how much effort and love is put into each product.
5. SOS Activewear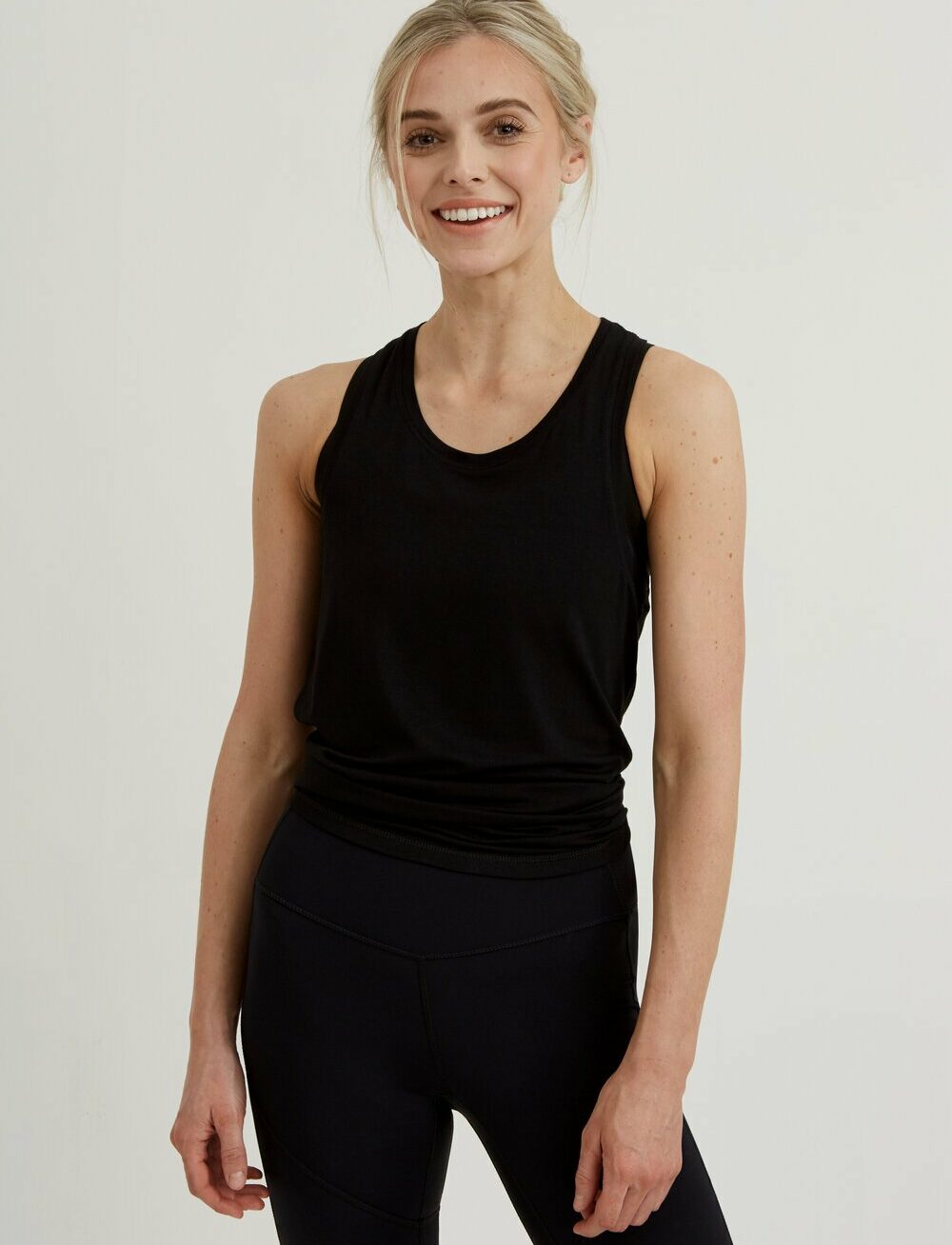 Based In | London, England
Ethics | Creative, durable, stylish, premium activewear made using ECONYL® and natural fabrics, including discarded fishing nets, old carpets, organic cotton scraps, NON-GMO organic cotton, and recycled plastic bottles. Products manufactured in London, Portugal, Bangladesh in GOTS-Certified factories that the Fair Wear Foundation audits. Packaging is 100% recycled and recyclable—carbon neutral delivery.
Product Range | Leggings, shorts, sports bras, sweaters, hoodies, and tops
Price Range | £25 – £75
Size Range | XXS – XXL
The company, "SOS Activewear," is still in its infancy. But despite being a small brand, it's doing well in creating a name in the sustainable fashion industry by providing premium activewear to customers without cutting corners on quality or satisfactory customer service.
Founded as a brand that gives back to the community who care for the planet and their fitness, SOS Activewear presents a very small selection of clothing. But each product has a personality to itself. From the Steller Hoodie down to the stylish but practical Minke Sports bra, each is comfortable, sustainable, durable, washable, and fit to various body types. If you've had problems finding activewear that suits your physique, SOS Activewear solves that issue.
SOS Activewear uses ECONYL® to create its products and various recycled materials that reduce waste, one piece of clothing at a time. With carbon-neutral delivery to boot, SOS Activewear is on a mission to support all who want a better planet.
6. Beyond Yoga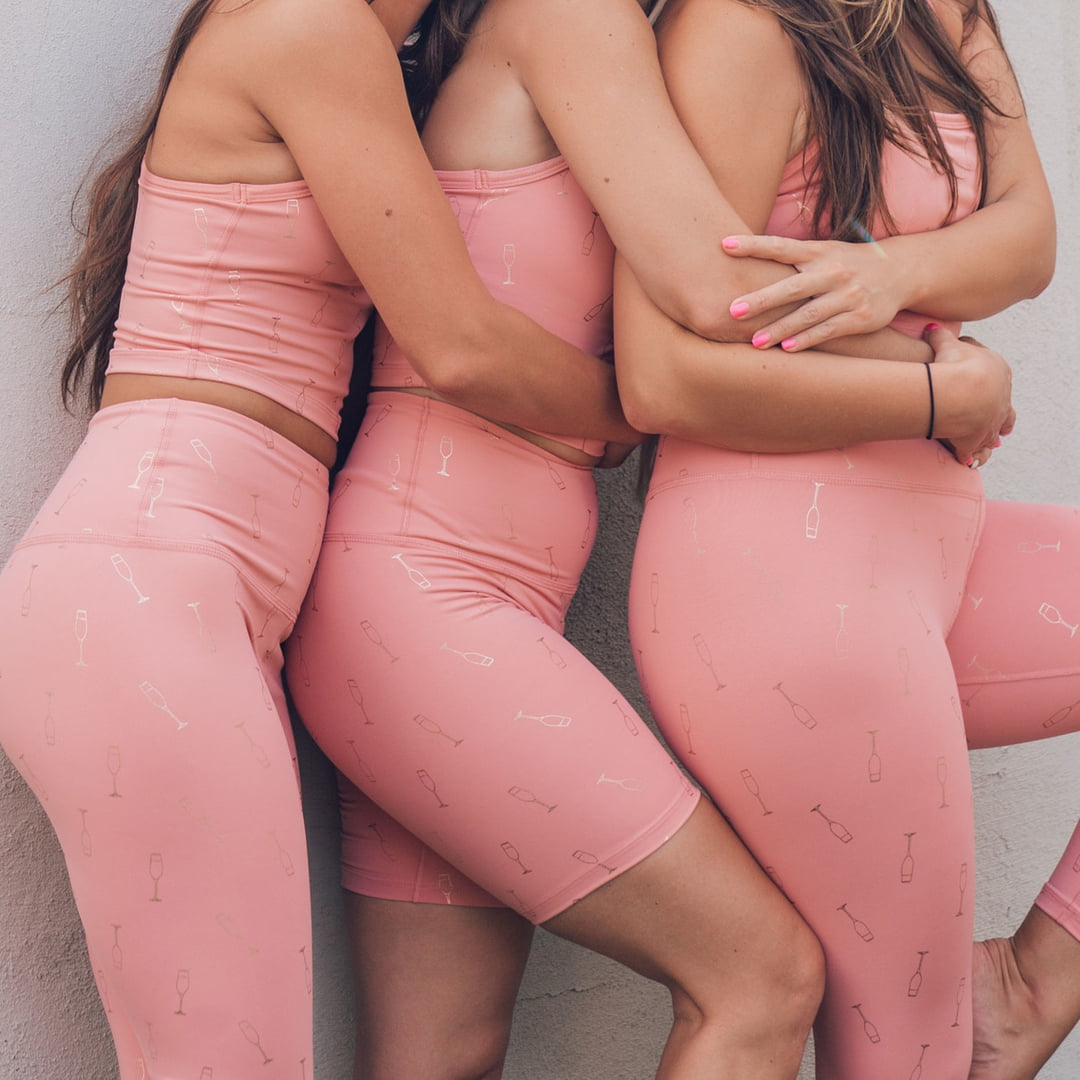 Based In | Culver City, CA
Ethics | Uses Bluesign® certified fabrics which are free of harmful chemicals, responsibly sourced, made with minimal waste and water production, waterless printing and recycled materials, work with earth-conscious manufacturers, products are packaged in 100% recycled and biodegradable wrapping
Product Range | Bottoms, tops, maternity, extended sizes
Price Range | $25 – $148
Size Range | XXS – 4X
Beyond Yoga is known for its eco-friendly activewear collection. But that's not what sets it apart. Their fabric, in particular, has people raving about their clothing and supplies.
The brand uses a range of fabrics, each with its unique list of qualities and designs. This includes Spacedye, Featherweight Spacedye, Heather Rib, Cozy Fleece, and Powershine. Most fabrics are Bluesign® certified and made with responsibly sourced materials, whereas Cozy Fleece is made using TENCEL™ modal wood fibers.
Last update on 2023-12-06 at 04:57 UTC / Affiliate links / Images from Amazon Product Advertising API / DetailsProduct prices and availability are accurate as of the date/time indicated and are subject to change. Any price and availability information displayed on [relevant Amazon Site(s), as applicable] at the time of purchase will apply to the purchase of this product.)
Each fabric lives to its promise of being buttery-soft, durable, and aesthetically pleasing for the wearer. What's even better is that each fabric has a built-in UPF 50+ protection, so say goodbye to those uneven tans from exercising outdoors!
Beyond Yoga is a beautiful, sustainable brand that creates light and cozy layers to help you work out without feeling sticky or sweaty. The brand offers clothes from XXS up to 4XL and retains its quality throughout. Consider this brand as an investment in your workout journey.
7. Organic Basics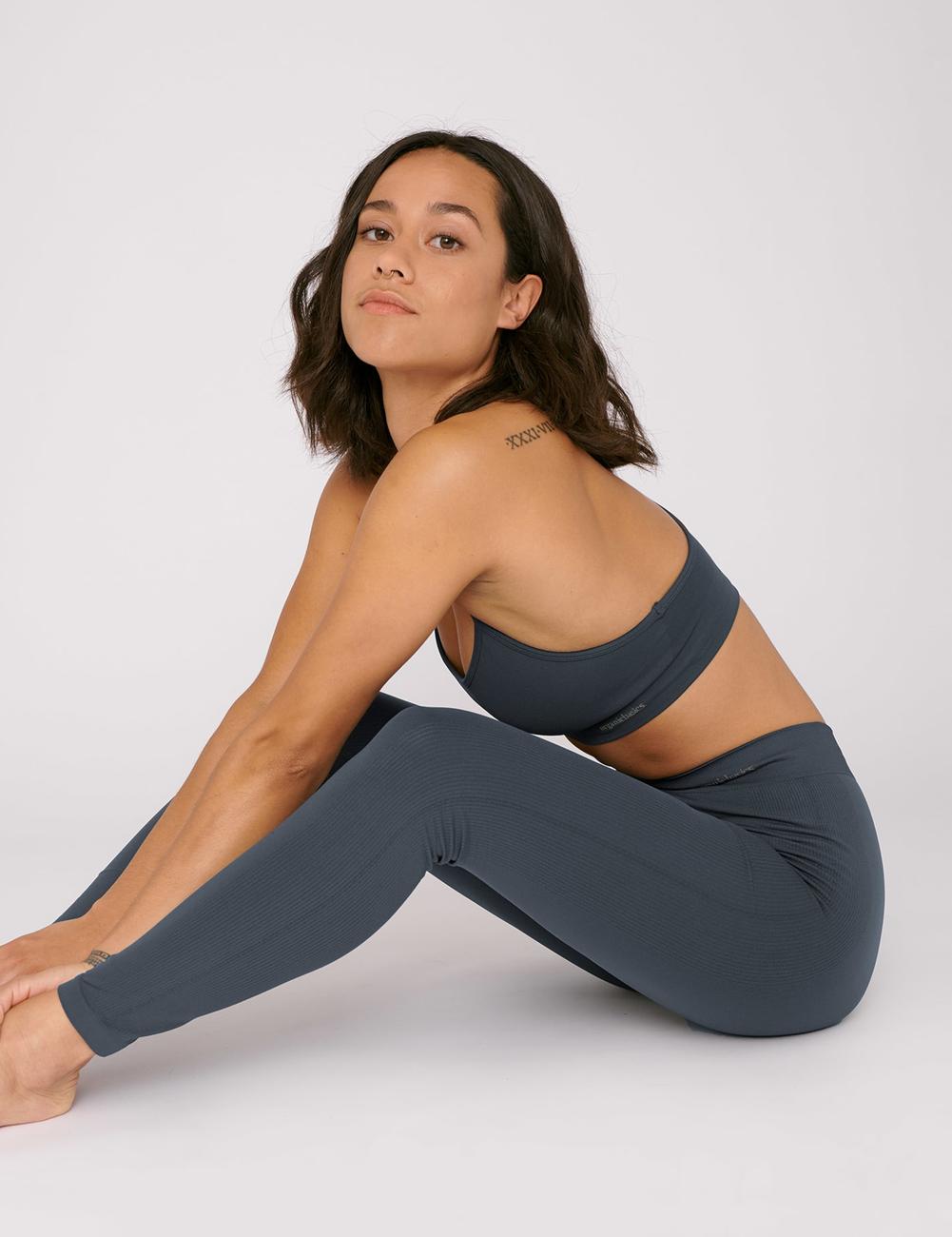 Based In | Copenhagen, Denmark
Ethics | Uses renewable, biodegradable, low-impact textiles such as organic cotton, recycled nylon, TENCEL™ lyocell, recycled wool, SilverTech™, Polygiene®, and recycled cashmere, provides seamless knitting, works with certified factory partners that follow sustainable practices to reduce the environmental footprint. Factories do not support forced labor or child labor.
Product Range | Bras, bottoms, tees & tops, shirts, swimwear, sweats & hoodies, sweaters, circular denim, dresses, socks, leggings, tights, and accessories
Price Range | £18 – £75
Size Range | XS – XXL
Ethically made, responsibly sourced, and seamlessly designed, the activewear collection by Organic Basics is just what the doctor ordered.
Putting aside designs and patterns, the Organic Basics collection depends on solid colors, premium fabrics, and plush comfort to give their customers what they need. Each clothing is tested for its breathability, stretching, and sweat-wicking abilities. All clothing is made with recyclable material in multiple factories worldwide, all of which support ethical practices and sustainability. Whatever you buy, you can be assured that there's no guilt involved here.
Organic Basics has been famous for its dedication to ethical responsibility and sustainability, making it a leading brand for all eco-conscious consumers. Their activewear collection includes everything for men and women, down to their socks. If you're ever in need of something high-quality, durable, and sustainable, Organic Basics will not let you down.
8. Outdoor Voices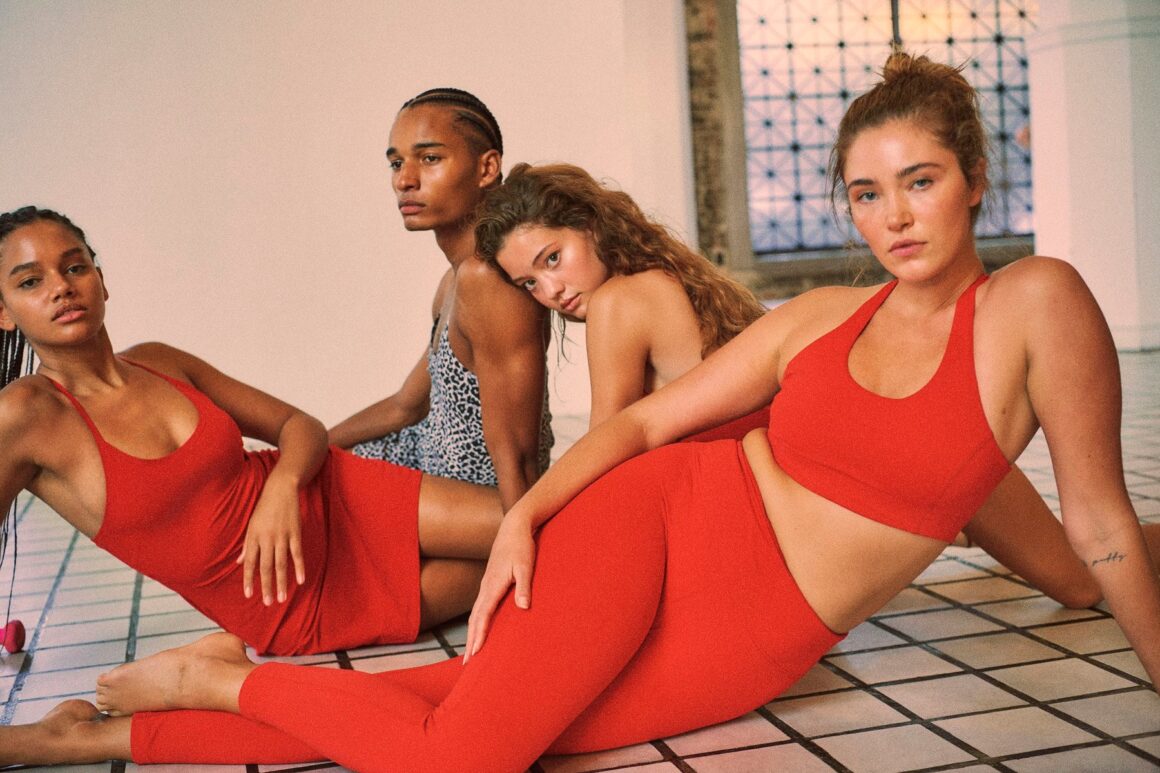 Based In | Austin, TX
Ethics | Made using closed-loop materials and sustainable fabrics made from recycled PET, ethically sourced wool from Australia and New Zealand, and recycled wool. Uses Bluesign certified product, developing other materials made from recycled PET and BCI cotton. Uses reusable totes, 100% recycled paper envelopes, and recyclable boxes.
Product Range | Tops, bottoms, dresses, bodysuits, shoes, and accessories
Price Range | $10 – $130
Size Range | XS-XL
Are you on the lookout for gorgeous clothing that doesn't cost a fortune and looks good to boot? Outdoor Voices is at your service.
The Austin-based brand has been knocking its goals out of the park with its latest collections of activewear. It features beautiful designs and comfortable soft fabrics that last long. No matter how strenuous your workout, clothing by Outdoor Voices sustains its shape and keeps you looking good.
The brand's goal was to provide a selection that harnesses the fun side of fitness. By using high-quality products that support your workout aim, Outdoor Voices does precisely that. The company uses sustainable fabrics, manages a closed-loop system, and commits to keeping its customers in comfort without creating a substantial environmental footprint.
What's also remarkable is that Outdoor Voices is fully transparent about its procedures too. As a customer, you know how the company creates its products, so you get to make your purchases with complete knowledge.
9. Groceries Apparel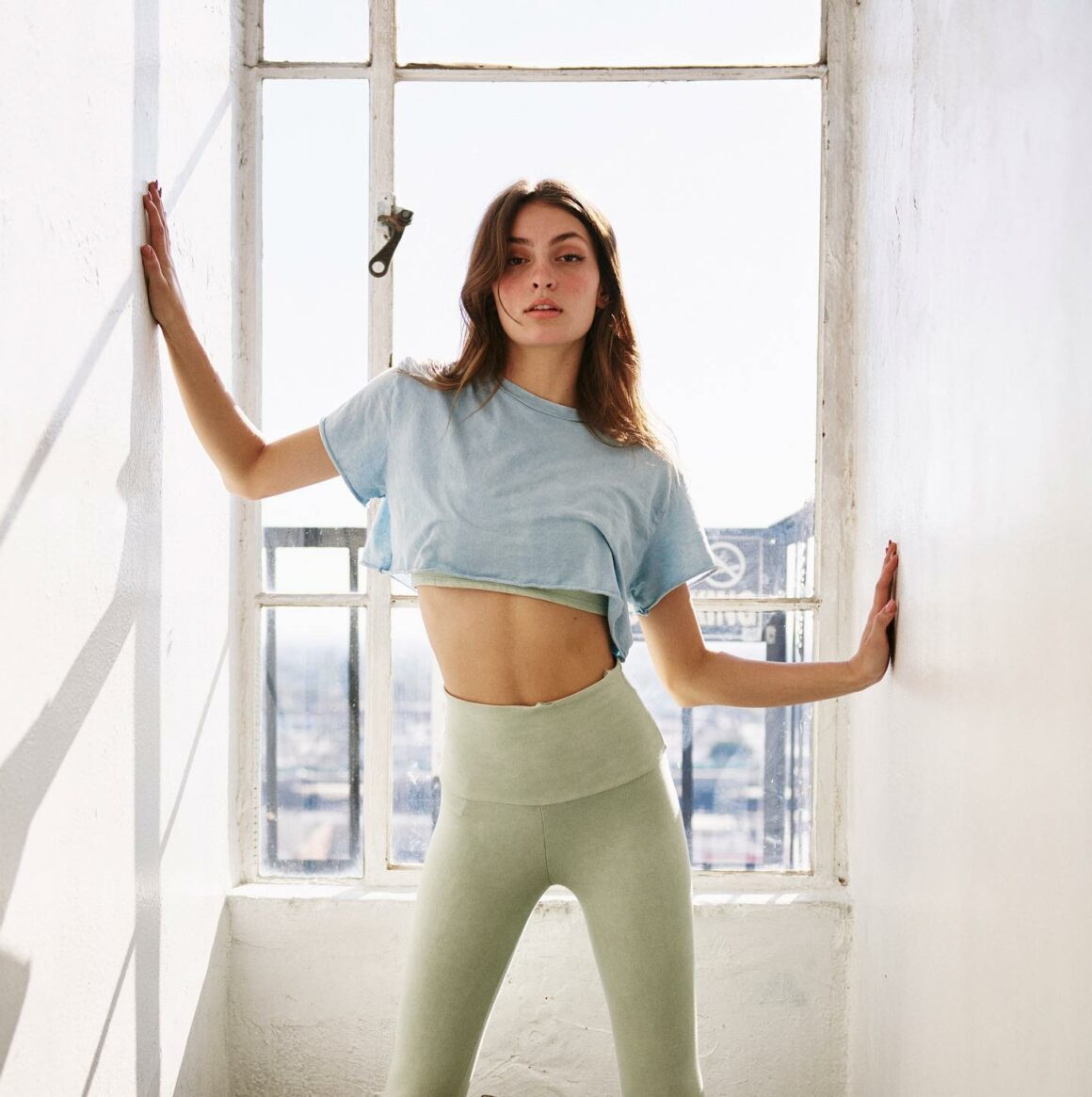 Based In | Los Angeles, CA
Ethics | Uses non-toxic, recycled ingredients including coffee grounds, pomegranate + iron, carrot tops, weld flower, madder root, hemp, recycled plastic, organic cotton, eucalyptus, and various vegetable dyes, manufactured in Los Angeles in a local studio, traceable production.
Product Range | Tops, bottoms, face masks for kids
Price Range | $15 – $98
Size Range | XS-XL
You have to hand it to all activewear brands on this list; they truly are doing their best to make a difference for the world.
Groceries Apparel is very distinctive in its working in that it uses various non-toxic ingredients to make its activewear. But these ingredients don't only include your average hemp and organic cotton. Their ingredient list includes unique names such as carrot tops, pomegranate rinds, coffee grounds, and natural indigo powder. All these ingredients are non-toxic, recycled, and renewable.
All products are made in the United States and follow a traceable system, thus allowing the business owners to maximize efficiency and employee pay.
The brand's primary collection features stunning designs, but they do release limited selections as well. If you want an aesthetically pleasing selection of activewear, snap your favorites up while you can. You won't regret it.
10. EleVen by Venus Williams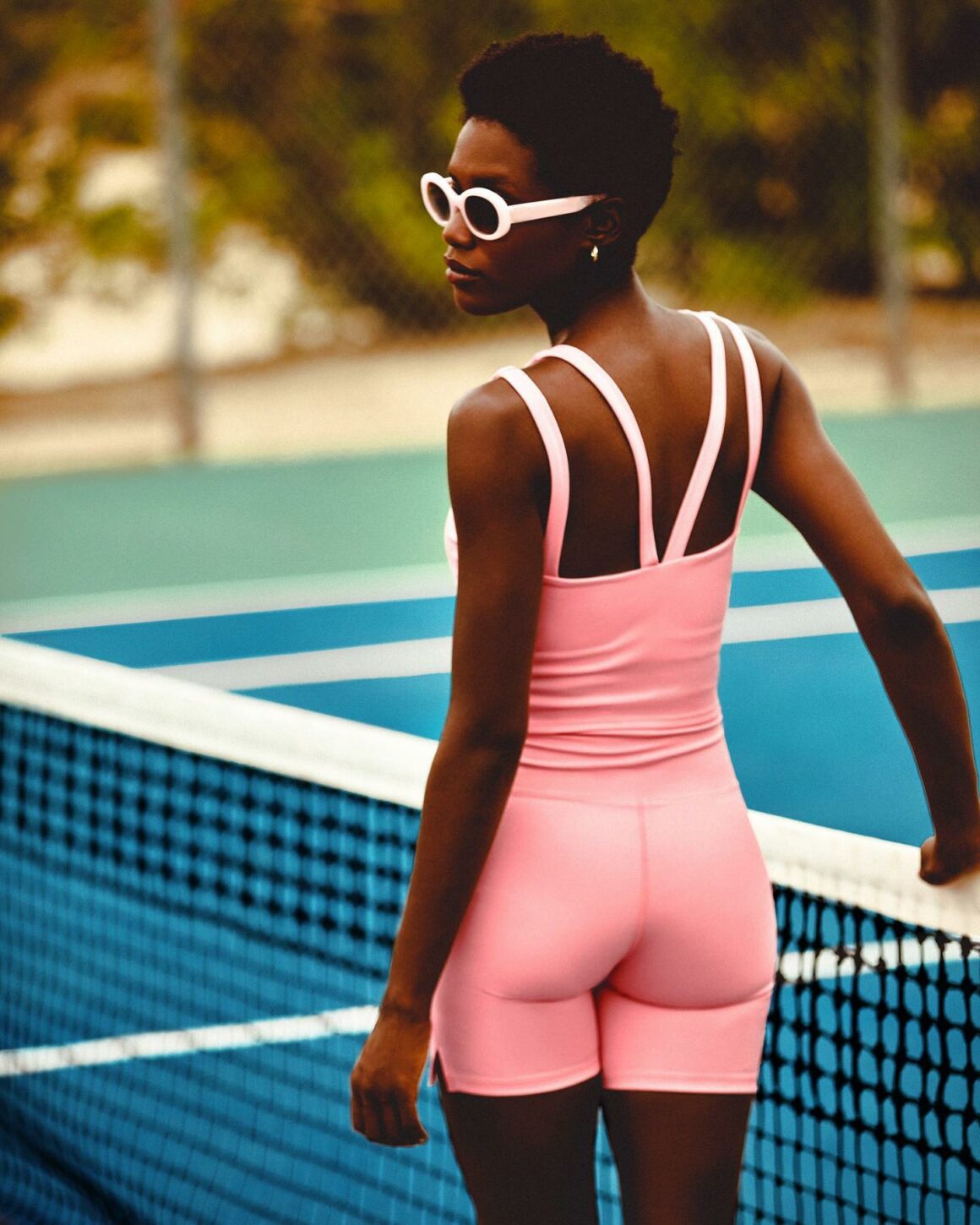 Based In | West Palm Beach, Florida
Ethics | Uses certified organic cotton materials, Repreve™ recycled fiber fit, SuperFino™ for all activewear.
Product Range | Accessories, jackets, leggings, long sleeves, shoes, shorts, skirts, sports bras, tank tops, and visors & hats
Price Range | $16 – $119
Size Range | XS – XXL
Given that the brand EleVen is founded by Venus Williams, you know you can't go wrong with anything you choose from the company.
It's an almost too beautiful collection to wear, yet you can't help but wait to try it on. All products are made using buttery-soft fabrics that use recycled fibers that are stretchy and breathable, perfect for workouts.
No products found.
Something that makes EleVen different than many other brands is the design. Each piece of clothing is designed to imitate the outfits professionals wear for tournaments and competitions. You'll feel empowered and supported, even if you wear a simple pair of pants.
The collection features soft colors such as iridescent pink, iridescent white, blues, and tie-dyes. Yet, paired with the athletic features of each piece, I think each piece is a perfect combination of feminine and masculine energy.
Conclusion
When it comes to activewear, you can't always depend on our trusty old yoga pants and t-shirts to keep you cool, dry, and moving at all times.
Fitness is a huge goal, and you must have all the tools necessary to help you achieve all your targets. For that, you need the best workout gear, down to your best pair of socks.
Shop at any of the stores I've mentioned online and get yourself the right kit. You'll feel a massive difference the next time you work out!