This article contains affiliate links for which I may receive a small commission, at no additional cost to you, should you decide to make a purchase by using them. Learn More
Big coffee houses, like Starbucks and Café du Monde, are known to produce uniquely tasting and delicious coffee. However, it is not always easy to emulate the same quality coffee beverages from the comfort of your home. The good news is that you can find pretty good organic coffee brands to brew premium coffee at home, so you don't have to spend cash in a coffee shop every day.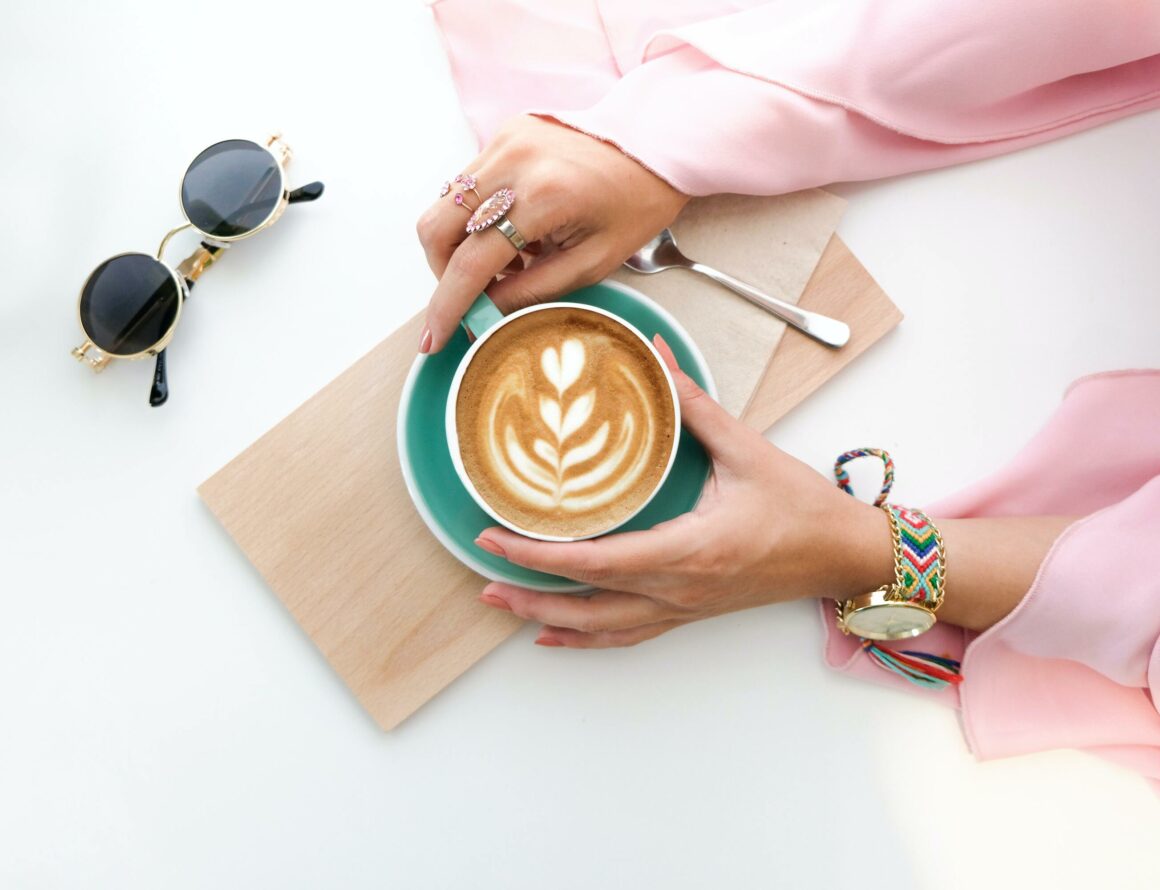 Nonetheless, it's also important to remember that coffee is amongst the world's largest cash crops, drawing in a large population of small farmers and laborers. Your favorite coffee is highly likely to originate from a smaller farmer's produce.
This is why it's a good idea to go for an organic coffee brand with fair trade practices – you can rest assured that while you enjoy coffee, each person in the consumer chain benefits! Purchasing fair trade coffee allows you to demand a better deal for people who produce the coffee from farm to packaging.
In turn, this prevents any human and labor exploitation while guaranteeing quality. So, check out our top picks for the best organic and fair trade coffee brands for this year – flavor and aroma guaranteed.
1. Volcanica Coffee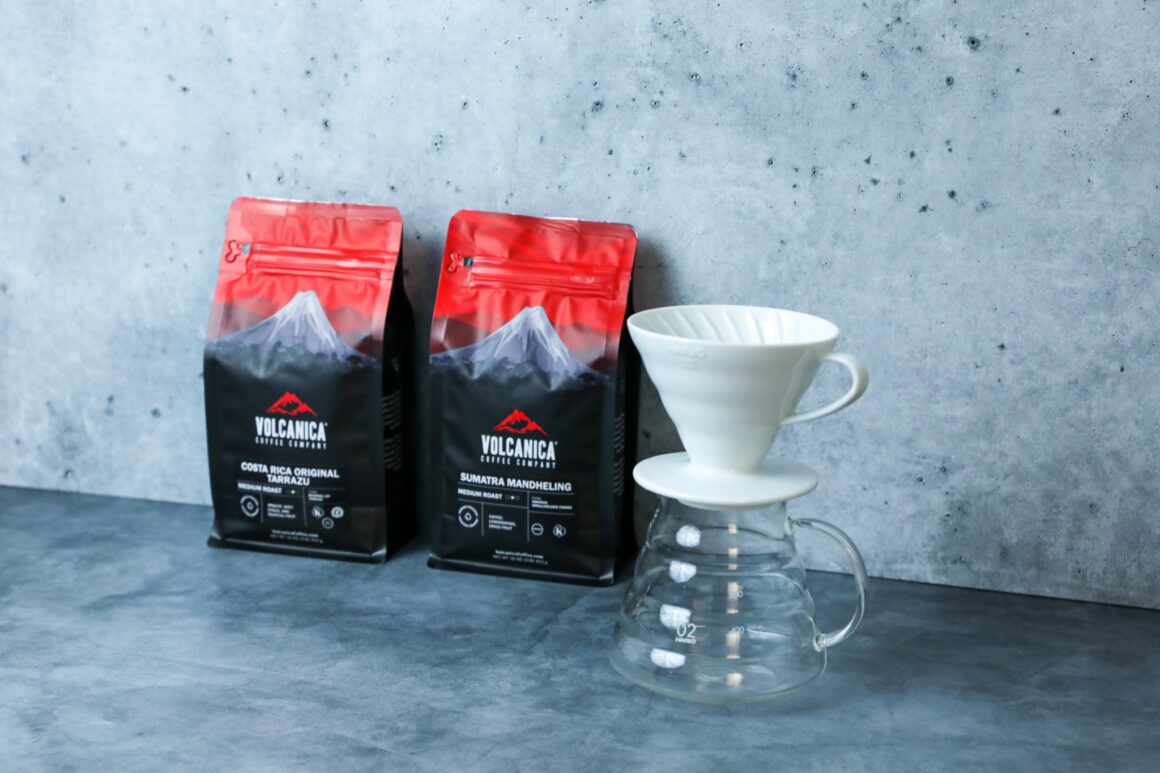 Launched in 2004, Volcanica Coffee is a specialty coffee roaster based in Atlanta that mainly focuses on exotic coffees. As the name suggests, Volcanica Coffee particularly focuses on the highest quality and premium coffee sourced from volcanic regions worldwide. The mineral-rich soil from these areas produces wonderfully aromatic and pleasantly tasting coffee.
Volcanica Coffee is a family-owned business with all members involved in running the business. The brand also stands out for its efforts in working directly with local farms and cooperatives to source top-notch quality coffee while practicing fair trade.
Last update on 2023-10-03 at 17:47 UTC / Affiliate links / Images from Amazon Product Advertising API / DetailsProduct prices and availability are accurate as of the date/time indicated and are subject to change. Any price and availability information displayed on [relevant Amazon Site(s), as applicable] at the time of purchase will apply to the purchase of this product.)
Volcanica Coffee even goes the extra mile to involve regions that source coffee with their 1% sales donations to local water charities. The brand carries over 150 different coffees, including single-origin, estate, low acid, dark roast, organically grown, peaberry, decaffeinated, and flavored coffees.
It also carries unique coffees such as Peaberry, low acid, and organically grown coffee. Some of the more popular and best-selling fair trade coffee roasted by Volcanica coffee comes from El Salvador, Ethiopia, Guatemala, Kenya, Peru, Costa Rica, and Indonesia.
2. Pact Coffee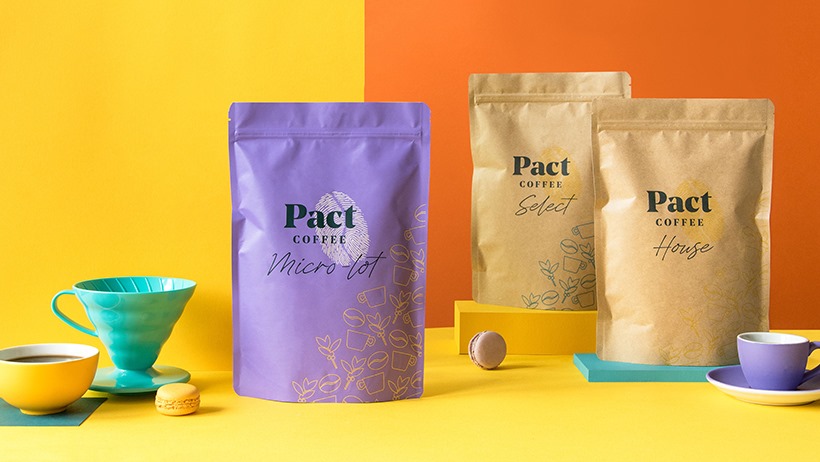 Since 2012, Pact Coffee has been one of the best UK-based coffee roasters, using coffee sourced from different regions in the world. The brand is the brainchild of a coffee lover and connoisseur, Stephen Rapoport, who launched Pact Coffee in his kitchen, just three weeks shy of his wedding day.
His number one mission? To bring the best quality brews to consumers. However, as the brand continued to grow, it switched upon its supply chain processes. Previously engaged in the traditional ten-middle-party supply chain, Pact Coffee decided to form direct relationships with farmers globally to ensure they don't receive the crumbs.
To date, Pact Coffee continues to be a fair trade brand, paying farmers premium prices of up to 25% above the Fairtrade base price. Whether a B2B, café, hotel, or individual, Pact Coffee caters to a wide range of consumers. But, Pact's unique feature is perhaps its product availability.
You can choose to get your coffee through regular purchases, monthly subscriptions with curated plans, or even gift your loved ones through the gift card program. The everything-coffee brand even shares a selection of coffee from Kenya, Brazil, Rwanda, Peru, and Colombia, to name a few. You can even kickstart your coffee journey by investing in Pact Coffee equipment and accessories, such as cafetiere, grinders, and coffee machines.
3. BLK & Bold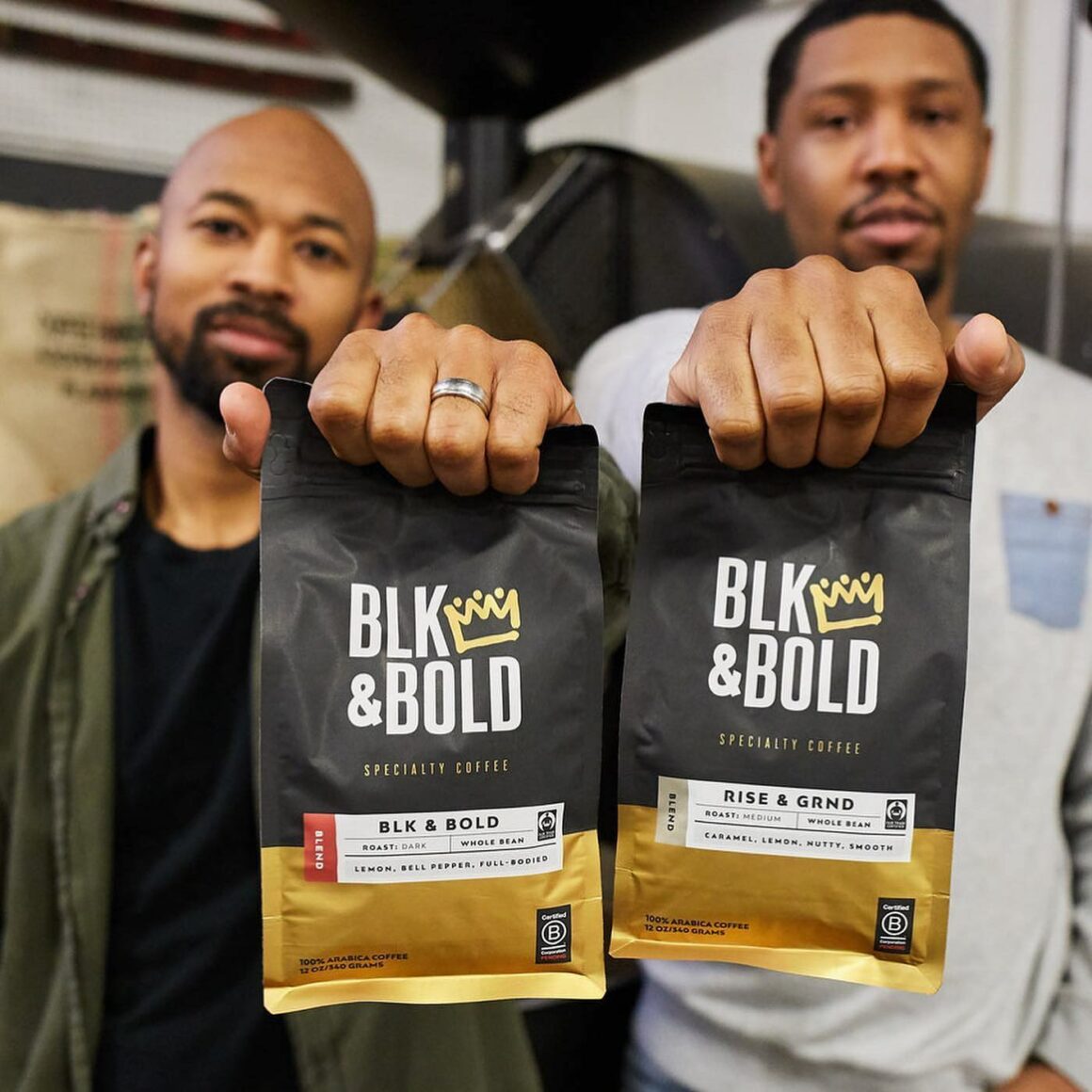 The BLK & Bold truly is a unique coffee roaster brand. The coffee roaster doesn't only stand out for its fair trade supply chain approach. It is also noteworthy for its business and brand identity approach. Founded by Pernell and Rod, the black-owned coffee roaster specializes in the best coffee and tea the world has to offer, sourced from different parts of the globe.
BLK & Bold is also pretty involved in the community and social responsibility to reflect its fair trade business dealings. Up to 5% of BLK & Bold sales go to equip young people with the tools to help them overcome hurdles via initiatives geared towards youth programming, workforce development, and the eradication of youth homelessness.
Last update on 2023-10-03 at 17:47 UTC / Affiliate links / Images from Amazon Product Advertising API / DetailsProduct prices and availability are accurate as of the date/time indicated and are subject to change. Any price and availability information displayed on [relevant Amazon Site(s), as applicable] at the time of purchase will apply to the purchase of this product.)
You will also be impressed with BLK & Bold's partnerships with NBA to amplify its Youth Initiatives with their two signature house-roasted coffee blends.
Nonetheless, BLK & Bold still produces some of the best coffee and tea, whether you want beans, ground, dark or light roasts. BLK & Bold coffee can be found in over 5,000 retail locations in the US and online, along with select restaurants and coffee shops.
4. Quintal Coffee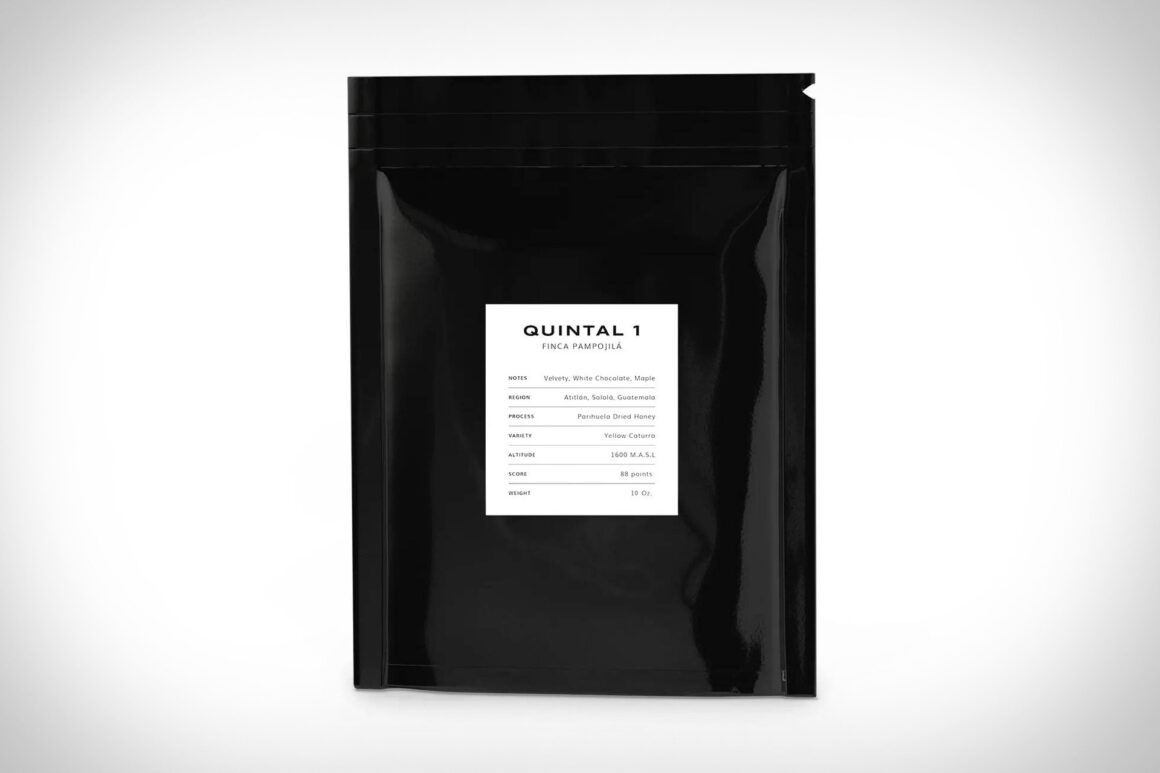 The Quintal Coffee brand has been operating for some time. However, its relatively new Quintal subscription launched in just June 2021. Nonetheless, this one-of-a-kind origin roasted coffee subscription, the first one globally, has already begun to leave its mark.
The Latin-American-owned coffee roaster focuses on sourcing organically grown and fair trade coffee from South America, particularly Guatemala and Colombia. According to the founders, Eduardo and Otto, the coffee they brought back home to the US tasted better and stayed fresh for longer. Therefore, they wanted to share the premium quality coffee with fellow coffee lovers in the US.
Although Quintal has offices in Miami, roasting the coffee is done at the origin region to preserve the spirit and freshness of green coffee. Instant roasting at the origin means that the harvested green coffee beans spend less time in storage and transport.
In turn, it allows drinkers to experience the freshest and most addictive flavors and aromas. The exclusive quintal Coffee subscription-only ships out packages once every last week of the month to keep up the quality. Moreover, the subscription packages only come in whole bean form, sealing the freshness for longer.
5. Onda Origins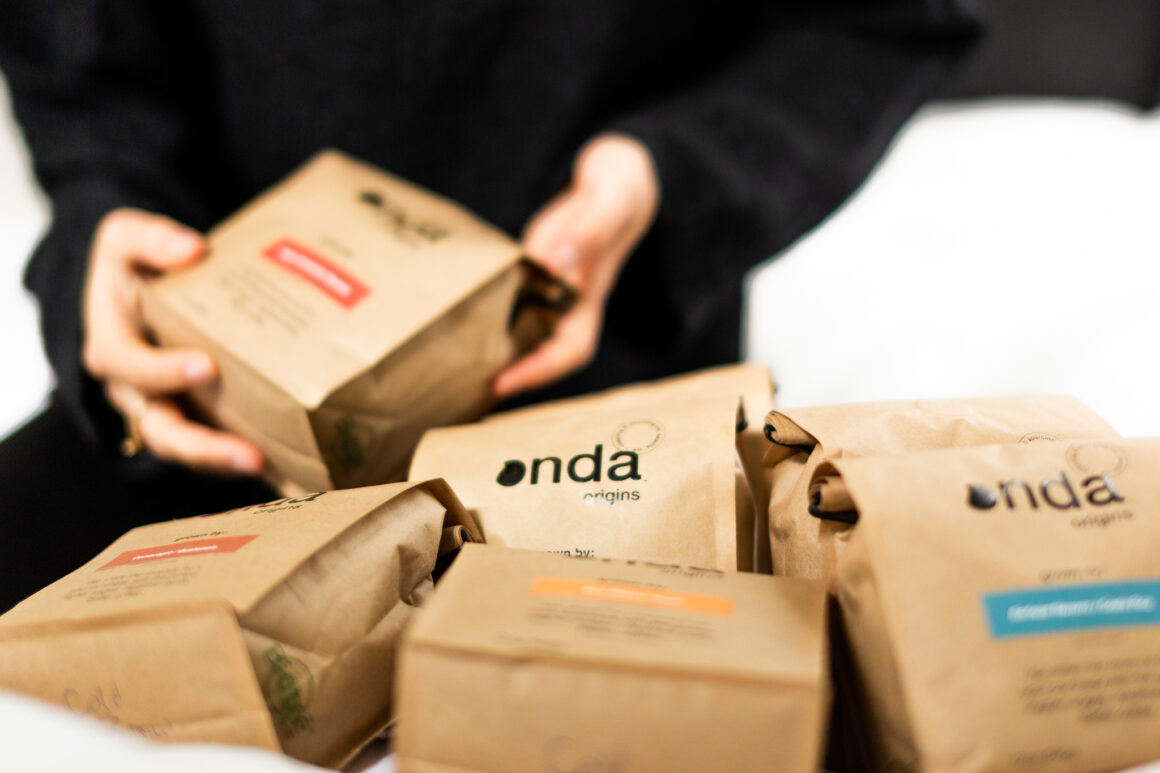 The Onda Origins has been in operation since 2016 and runs a roastery and flagship café in Seattle, Washington. The coffee roastery carries coffee from coffee-producing regions from around the world. But, what makes Onda Origins stand out from other local-based roasteries is its close and well-tracked relationship with small farmers and coffee cooperatives in the areas.
Onda Origins shares money from consumer purchases with growers, increasing their earnings by twice as much. Some of the popular and best sellers the brand offers include coffee from Umoja cooperative in Congo, Masha community from Burundi, Burni Telong community in Indonesia, and even smaller farmers, like Carlos Cadena from Mexico, to name a few.
Onda Origins runs the same perks for its customers, ensuring everyone involved, from the supply chain to the consumer benefits. You can take advantage of their personalized coffee recommendations based on your preferences and even sign up online to be a member and enjoy exclusive rewards. Plus, new members can enjoy up to 30% on their first purchases at the moment.
6. Alpaca Coffee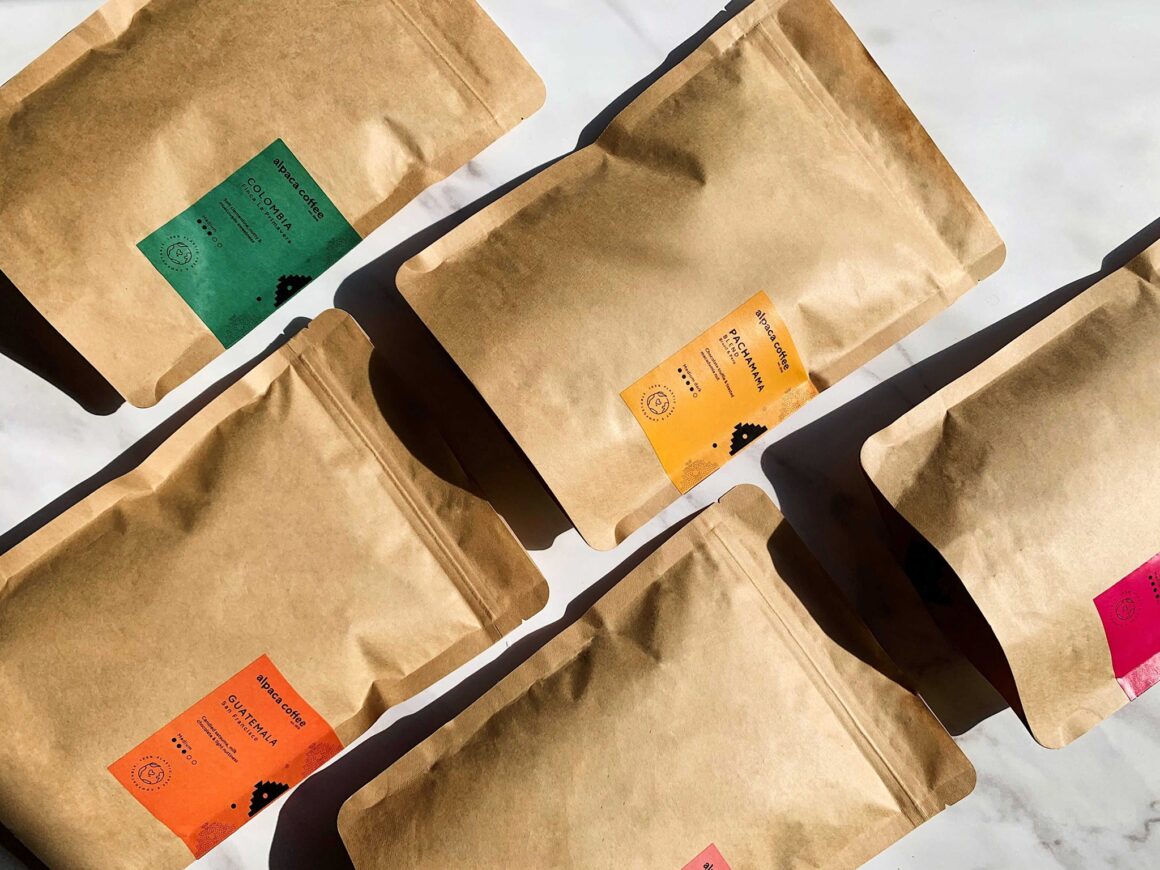 Based in the UK, Alpaca Coffee primarily focuses on organic and fair trade coffee from Latin America. The brand stands out for its commitment to sustainable and quality practices. In addition to only using ethically sourced and fair trade coffee, Alpaca Coffee uses a non-traditional coffee roasting technology for the best flavor and aroma.
The circular roasting technology is also better than the traditional fossil fuel roasting for zero waste. Alpaca Coffee plays its part in protecting the environment, thanks to its zero plastic practice, from labels to bags, shipping boxes, and tape. Additionally, for every ten bags of coffee sold, Alpaca Coffee gives back to the very same region that supplies it with quality coffee by planting a tree in the Amazon Rainforest.
The brand also works with charities with similar causes, such as the Plastic Pollution Coalition and One Tree Planted. In addition to its regular retailing, Alpaca Coffee offers a special Brew Crew Subscription program and offers up to 10% on all first-time purchases.
7. BeanBerry Coffee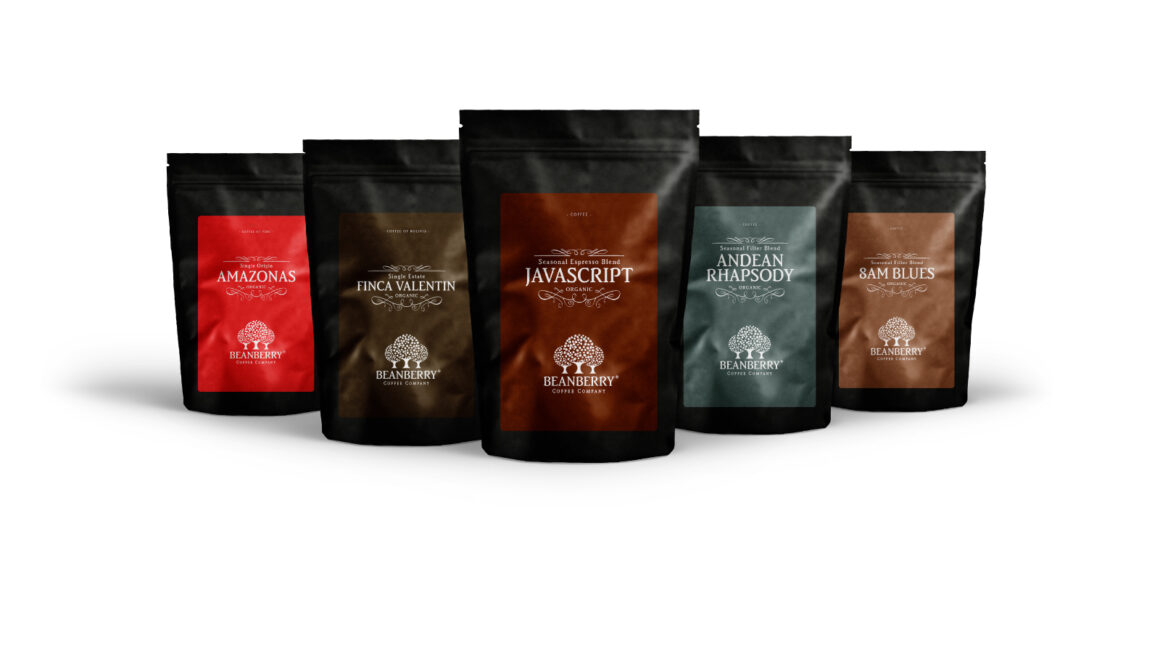 Whether it's Arabica coffee from Tega in Ethiopia, Kirinyaga in Kenya, or Huila in Colombia, BeanBerry Coffee has you covered. The UK-based BeanBerry Coffee roastery prides itself in sourcing and roasting the finest specialty grade organic Arabica coffee from around the globe.
Unlike other roasteries, BeanBerry Coffee bags are drum roasted in small batches and packed within 24 hours of roasting. Furthermore, every packed bag is shipped within five days of the roasting date. This approach ensures that the coffee gets to the customer while fresh, aromatic, and with optimal flavor.
You don't have to worry about synthetic fertilizers, pesticides, or herbicides, thanks to the masterful sourcing of only organically grown coffee. BeanBerry Coffee sells its roasted coffee in retail and wholesale batches and is a perfect option for beginners since it also stocks espresso and filter-coffee gear.
8. The Good Coffee Project
The Good Coffee Project is a perfect option for minimalists, from its great coffee quality to its simple and elegant packaging. The coffee comes packed in a simple and clean white 200-gram resealable bag to complement any pantry space.
The UK-based coffee roaster was founded by a healthy food enthusiast and businesswoman Chantel Daniel in 2020, who wanted to influence how the world perceives coffee. The brand focuses on three key pillars, i.e., ethically sourced coffee, sustainable production, and embracing the coffee culture.
With these three key pillars, The Good Coffee Project focuses on harnessing close relationships with farmers and cooperatives while only going for the best organically sourced specialty coffee.
9. Old Spike Roastery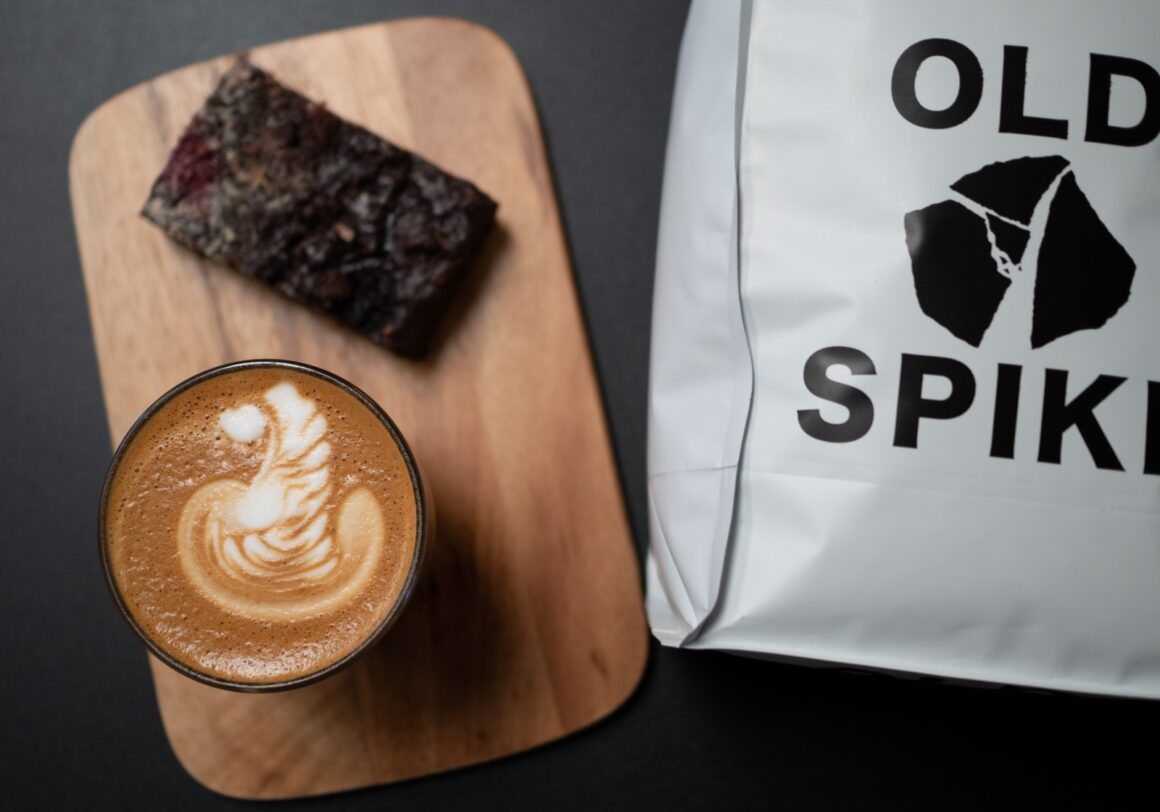 Since 2014, Old Spike Roastery has been the UK's first social enterprise to focus on coffee roasting. The coffee roaster doesn't only focus on fair trade practices while sourcing premium quality coffee. It is also actively and significantly involved in social engagement. The roaster spends nearly 65% of its profit directly supporting the training and empowerment of people experiencing homelessness.
This program also assists graduates with mental health support (should they need it), accommodation, and London living wage jobs. The roastery offers a selection of organic coffee from prominent coffee farming regions, such as Brazil, Kenya, and Colombia.
10. Real Good Coffee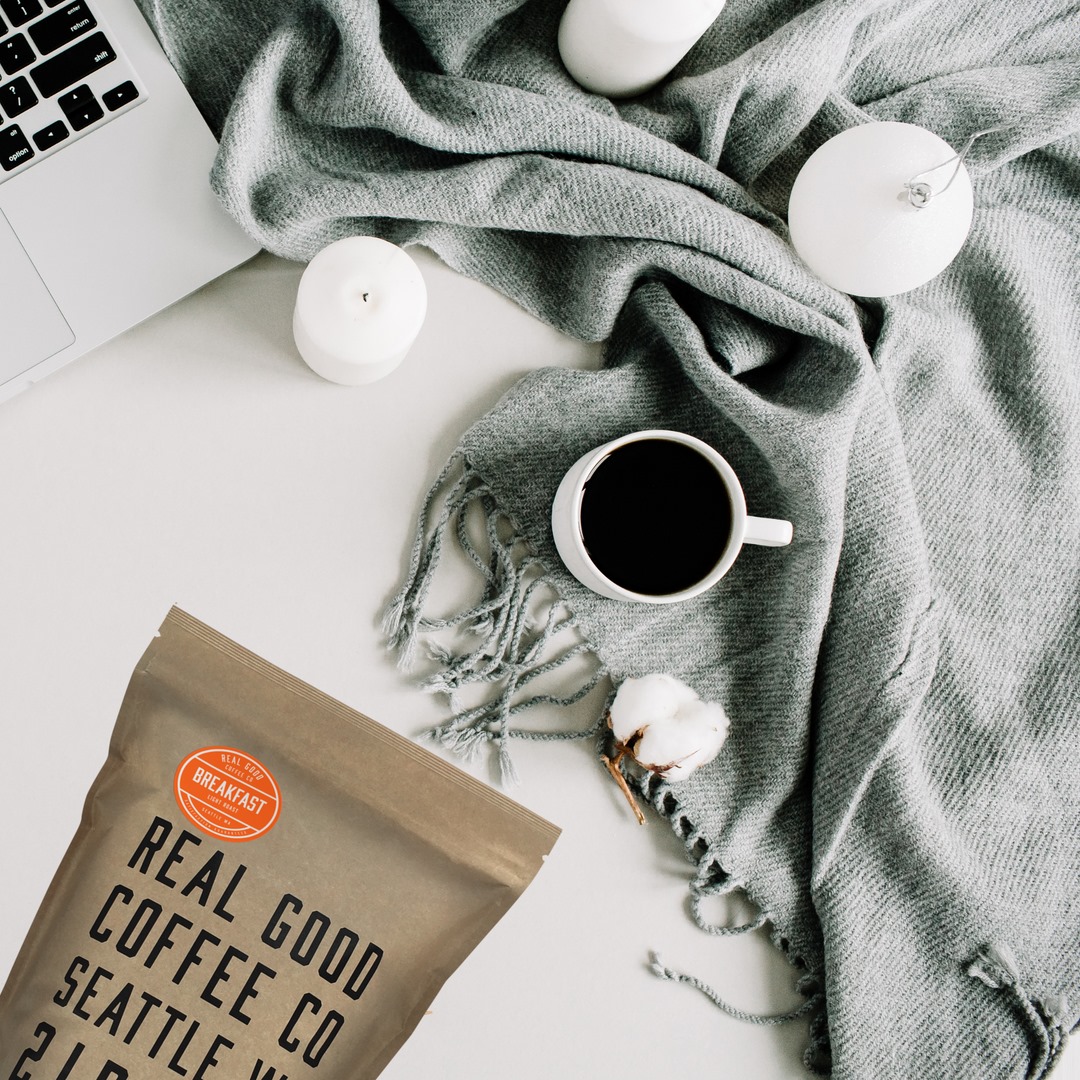 Founded by coffee lovers with over 30 years of experience, The Real Good Coffee is the ultimate brand for coffee lovers. Yet, it comes with great affordability, catering to consumers of all kinds. According to the official site, the Real Good Coffee team loves coffee but is not made of coffee snobs. Instead, they simply focus on curating the best blends without hurting anyone along the supply chain.
Last update on 2023-10-04 at 05:43 UTC / Affiliate links / Images from Amazon Product Advertising API / DetailsProduct prices and availability are accurate as of the date/time indicated and are subject to change. Any price and availability information displayed on [relevant Amazon Site(s), as applicable] at the time of purchase will apply to the purchase of this product.)
The brand practices fair trade, allowing small coffee farmers to earn double their income. It also emphasizes sustainability and environmental protection, using 100% recyclable materials. You can opt for whole coffee beans, coffee pods, and Nespresso pods. Additionally, Real Good Coffee lets you save more if you sign up for the subscription service. As a subscriber, you can save up to 5%on every delivery.
11. Conscious Coffee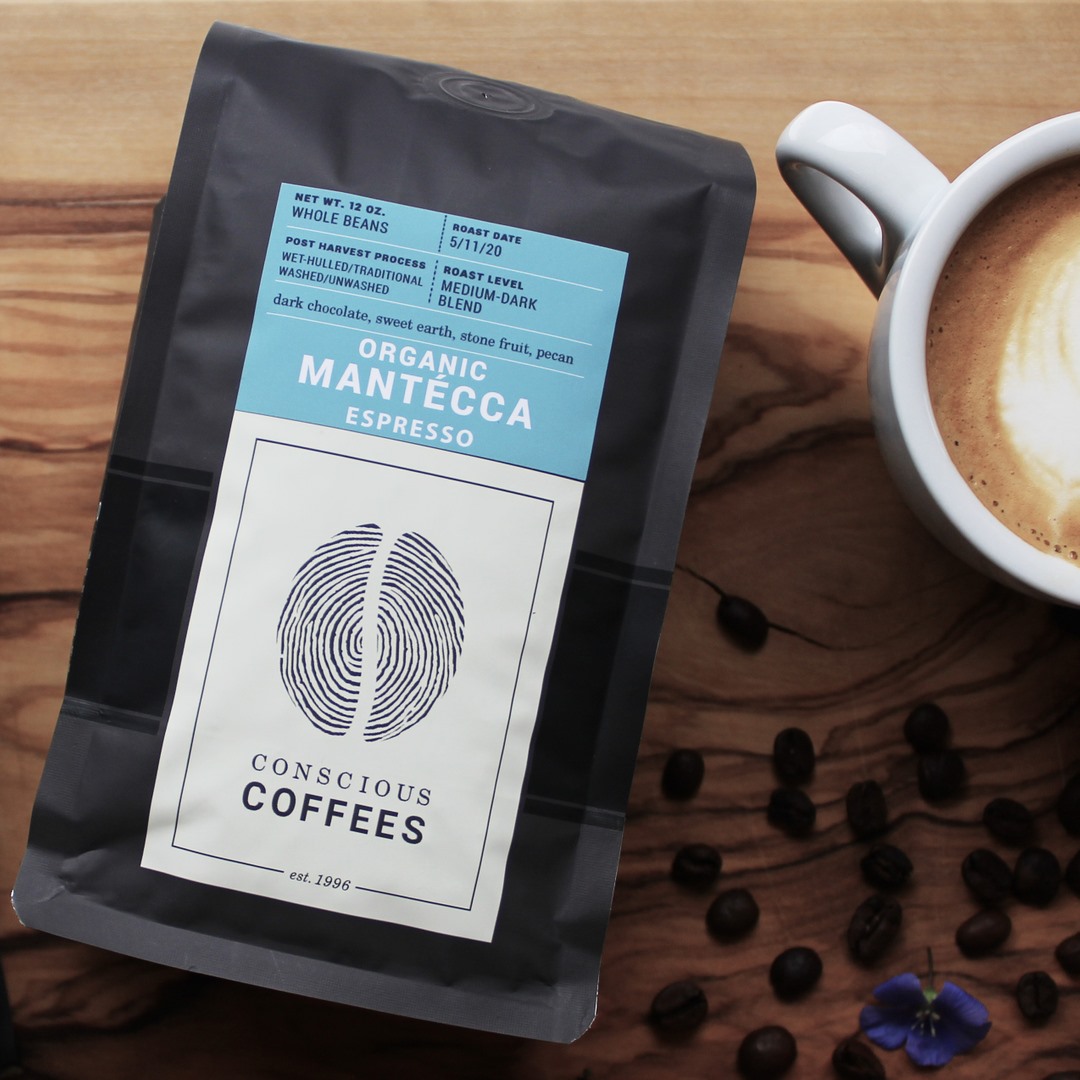 Conscious coffee was founded with the primary purpose of sharing the best quality coffee while helping the community it originates from flourish. Conscious coffee emphasizes paying small farmers beyond the fair trade prices and supporting farmer cooperatives to enhance the quality of organic coffee. In turn, the brand has helped numerous coffee farmers reinvest in their land, families, and communities.
With the best coffee sourced, all that's left to one of Colorado's oldest organic coffee roastery is the perfection of the art and science behind coffee roasting. The brand primarily focuses on blends from different Latin American regions. You can opt for regular retail bags or join the monthly subscription program and save a little while ensuring you get your monthly fix.
12. Colectivo Coffee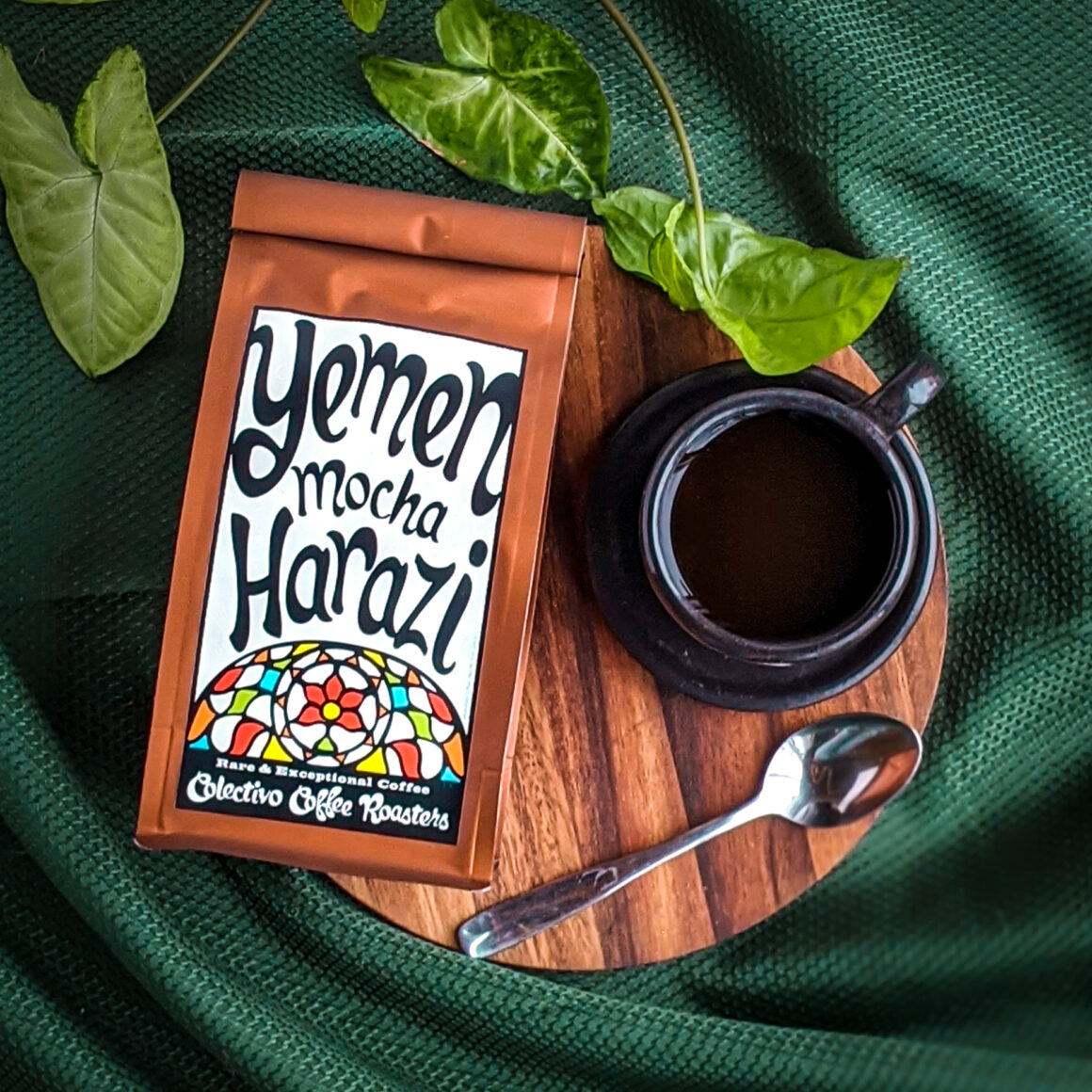 With nearly 30 years on the market, Colectivo Coffee has perfected the art of coffee roasting while garnering enough experience to figure out the best fair practices. In its long history in the coffee industry, since 1993, Colectivo Coffee has garnered long-term relationships with farmers and co-ops along the way. This is reflected through the brand's unique collection of Feature Farm Series that offers a wide range of exclusive blends.
You will find everything from carefully managed single-origin to legacy blends. Every bean sourced in Wisconsin is roasted, blended, packaged, and shipped from the roastery. As a perk, in addition to the exclusive Session Roasted Coffee, Colectivo Coffee also offers Letterbox Fine Tea along with scratch-made baked goods and savory foods from its flagship Troubadour Bakery.
Final Verdict
Nothing beats the feeling of enjoying fresh and premium quality coffee, whether it's profile, taste, or aroma. However, it's essential to understand better where your coffee comes from – typically from lesser economically empowered regions!
Wouldn't it be fair to ensure the farmer that grows your coffee is fairly compensated? With good pay, farmers and co-ops don't only empower their families and communities at large. It also makes the coffee growing process more sustainable, ensuring you enjoy the premium coffee quality you love.