This article contains affiliate links for which I may receive a small commission, at no additional cost to you, should you decide to make a purchase by using them. Learn More
The smallest gadgets and accessories around your home play a striking role in complementing your minimalist setup. You can even use a personal keyboard as part of the aesthetics in your space while still enjoying its full functions.
Remember, minimalism is a lifestyle! Therefore, different elements, including visuals, influence the foundations of this concept. It's about creating a visual, mental, and emotional feel.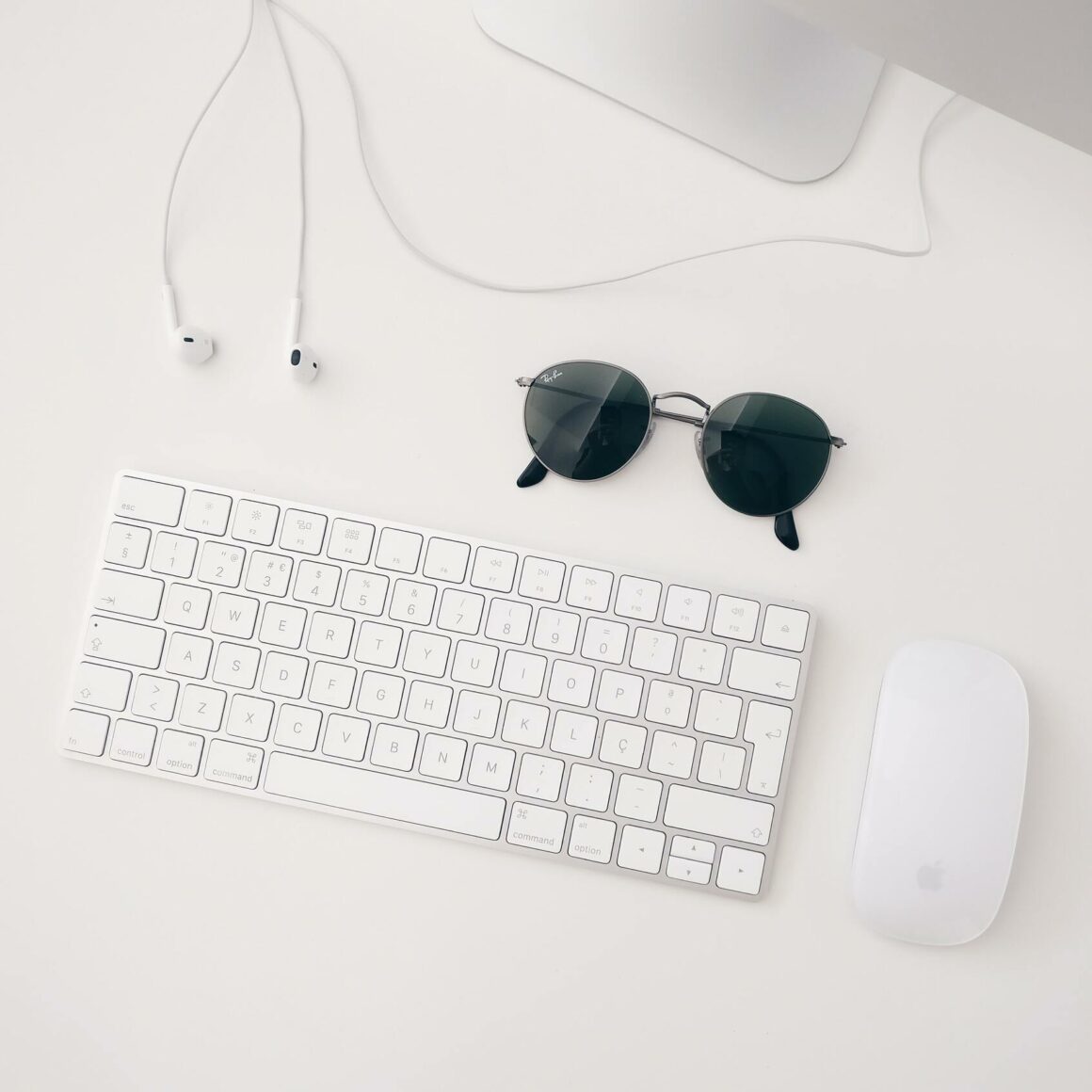 So, even how you plan and arrange your home ultimately plays a role in your minimalistic life. The good news is that you can find some of the best aesthetically endowed and fully functional modern minimalist keyboards on the market to use at home or elsewhere.
Today, we've scoured the online market to find you some of the best and highly functional but modern minimalist keyboards to add to your home. Here's our compilation of the best modern minimalist keyboards you should own this year.
1. Apple Magic Keyboard
The Apple Magic Keyboard is the ultimate companion to any Bluetooth-enabled Apple desktop, Macbook, or iPad. The keyboard is a minimalist's golden token featuring a wireless and rechargeable design. When you turn on the keyboard, it automatically connects to your Mac, allowing for a seamless working experience.
Thanks to the wireless and rechargeable designs, the keyboard eliminates wire clutter on your desk and around your home, maintaining a neat and immaculately kept space. The keyboard's built-in rechargeable battery comes with a long-lasting life span, eliminating the need to have the keyboard plugged in at all times.
You can use the keyboard for over a month without recharging it. The sleek, designed magic keyboard features a low-profile construction, allowing it to fit anywhere.
The subtle colored silver keyboard is pretty easy to handle and move anywhere by weighing about half a pound. However, you will be most impressed with its stable scissor mechanism underneath each key and optimized key travel design for an overall outstanding typing experience.
2. Microsoft Surface Keyboard, WS2-00025
Adorning a modern and sleek, soft gray finish, the Microsoft Surface Keyboard complements any interior space or décor. The smooth gray finish makes it easier for the keyboard to pair with your surface and surface mouse, adding character to your PC desk.
The keyboard also features a pretty compact design with keys arranged closely together for space-saving functionality and for the keyboard to go easy on your body. You will appreciate how solid the keyboard feels as you type, while its wireless design leaves you with a neat and adequate space to maneuver your hands around the desk.
Moreover, the keyboard's powerful and long-lasting battery can power it up for nearly a year without requiring you to fumble around with charging wires.
The best part of using this keyboard is it supports most Bluetooth-enabled Windows, Mac, and Android devices. However, if you choose to connect it via WiFi, your host must have a 2.4GHz WiFi frequency since the keyboard doesn't support 5 GHz.
3. Arteck 2.4 GHz Wireless Keyboard
The Arteck 2.4 GHz Wireless Keyboard lets you use it with any smart device, whether a desktop, laptop, or smart TV. The ultra-slim and lightweight keyboard stands out for its streamlined design that improves functionality and aesthetics.
Nonetheless, even with its ultra-compact construction, the keyboard still features full-size keys, arrow keys, number pads, and convenient shortcuts for comfortable typing.
The minimalist keyboard features a full stainless steel finish with a heavy-duty and clean finish. This allows you to place it anywhere without running the aesthetics. On the other hand, its brushed stainless steel backside and silicon rubber grip improve its functionality, pairing with the low-profile keys for quiet and comfortable typing.
The keyboard features a unique X structure that lets you exert equal pressure and make lower comfortable keystrokes for the best performance. Unlike many wireless keyboards, this keyboard isn't dependent on Bluetooth connectivity, expanding its compatibility with different devices.
All you need is the nano USB receiver that comes with it for instant connection. The receiver also features a low-profile build and sticks to the host devices, so no worries about clutter!
4. Cimetech Wireless Keyboard
The Cimetech Wireless Keyboard will fit any interior setting in various fun colors. You can match any concept, whether you opt for lighter pink minimalist colors or make a bold statement with colors like brown.
You can even use bold color options to highlight details in your lighter minimalist living space décor. The wireless keyboard is also built with a pretty humanized design, incorporating ergonomic keypads that fit any finger size without producing any clicking noises.
Each scissor witch key is made from ABS material paired with rubber pads for a better responsive typing experience. On the other hand, to pair well with your devices and improve its functionality, the keyboard incorporates 110 keys, 17 shortcut keys, a numeric pad, and a pleasant lighting indicator on important keys.
The keyboard completely eliminates wired functions, even during recharging, to further complement its minimalist design. Instead, it uses two AAA disposable batteries to eliminate the need for recharging. The keyboard also features a built-in auto smart sleep feature for better power saving.
5. Logitech K380 Multi-Device Wireless Keyboard
The Logitech Multi-Device Wireless Bluetooth Keyboard features a stylish yet, minimalistic finish to complement your elegant interior setup. The wireless Bluetooth keyboard is also designed with a compact body, making it easy to take it anywhere with you in your bag.
To complement this design is its incredibly long battery life of up to 2 years, so you don't have to worry about the power running out, no matter where you are. But, it's not only sophisticated; its minimalistic style makes the keyboard stand out. It also packs outstanding functionality to improve your overall user experience.
It integrates a compact keyboard footprint which facilitates lesser arm reaching and improves body posture. On the other hand, its low profile and scooped scissor keys promote comfortable and familiar laptop-like typing.
The wireless keyboard pairs well with up to 3 devices simultaneously, allowing you to switch between them without disconnection. It also incorporates an Apple-specific layout, letting you use it with iPhones, iPads, and Macs.
6. JOYACCESS 2.4G Slim and Compact Wireless Keyboard
The Joy Access 2.4G Wireless Keyboard integrates a subtle gray finish with black keys to emulate any interior décor style. But, the bold finish with minimal details makes it a great addition to any minimalist space. The keyboard also features a slim and compact build to take as little desk space as possible.
Its low-profile scissor structure complements its compact and delicate design for noiseless and responsive typing. Using two AA batteries, you don't have to stress about recharging your batteries every few hours. Instead, the batteries allow you to use them for up to 90 days before replacing them.
The keyboard features a built-in sleep state that turns it off after 8 minutes of dormancy to save battery power, further extending your battery life. Moreover, unlike Bluetooth keyboards, the keyboard's wireless design extends its usability amongst many desktop PC or laptop devices. Instead of using a Bluetooth connection, the keyboard comes with a USB receiver.
You can store it away at the backside when not in use for neat storage. The USB receiver extends the keyboard's range to about 33 feet. However, the downside is that the keys may not be fully compatible with the Mac system.
7. TECKNET 2.4GHz Ultra Slim Wireless Keyboard
The TECKNET Wireless Keyboard is an excellent option if you are looking for an affordable alternative. The wireless keyboard boasts a standard bold black finish to complement any minimalist setup. But, the bold black design also adds to the keyboard's functionality, facilitating typing flexibility thanks to its black matte keycaps.
While the keyboard comes cheap, it still boasts a fully functional design. It even comprises 12 combinations of multimedia shortcut keys, making it easy to access your work or entertainment. Furthermore, the keyboard boasts an ultra-thin body and seamless scissor key layout to conform to daily uses.
The ultra-thin rubber pad at the bottom complements the keyboard's compact build. It also holds it in place to prevent random moving. Its tilt angle further conforms to its streamlined design, preventing any possible fatigue or soreness.
Moreover, the keyboard works on two disposable AA batteries, surviving without recharging for up to 6 months on regular use. It also features subtle light indicators for when to replace your batteries.
8. Logitech MX Keys Advanced Wireless Keyboard
There's a reason why the word "Advanced" is added to the Logitech Advanced Wireless Keyboard. It also delivers excellent functionality while boasting a unique technical but minimalistic finish. The advanced wireless keyboard is built with spherically dished keys that adapt to the shape of your fingers.
The keys pair well with the compact keyboard size to promote a responsive tactile typing experience. The keyboard also features a cool automatic backlighting feature that integrates a smart illumination hand proximity detection function.
While maintaining a subtle minimalistic design, the keyboard serves the eccentric – gamers, traders tracking multiple charts, or those with multiple screen setups.
It has a flow cross-computer control that allows you to type on multiple computer screens with optimal ease and fluidity. The keyboard is a perfect representation of how adaptable minimalism is.
You can maintain a minimalist concept even in conditions some may deem impractical, whether you are a minimalist gamer or a busy finance person. Thanks to its multi-device and multi-system compatibility, the keyboard has extensive usability, whether you own a Mac, Linux, iOS, or Windows device.
9. Arteck Wireless Solar Keyboard
The Arteck Wireless Solar Keyboard is the ultimate gift for those who seek to live a minimalist and clean lifestyle. Boasting a cool black matte finish with brown details, the keyboard fits any minimalist interior approach you take.
The wireless keyboard's stainless steel metal finish and paint front panel create a heavy-duty-like exterior. On the other hand, you will enjoy typing on its noiseless and low-profile comfort keys. However, it's not only its wireless design that makes the keyboard a great choice.
It has no built-in batteries, USB cable chargers, or replaceable batteries. Instead, it simply relies on any light source in the room to keep it recharging, whether it's working or not. Even in total darkness, the continuously recharging keyboard will give you up to 6 months of run time before it needs exposure to light.
Now, how much better can it get for any minimalist space?! The 2.4 GHz wireless keyboard lets the USB nano receivers that stay at its backside do the job of connecting to your PC or laptop effortlessly.
10. Seenda Ultra Thin Wireless Keyboard
The Seenda Wireless Keyboard gives you great value, offering a rechargeable keyboard and matching mouse. The keyboard and mouse combo feature built-in rechargeable batteries and come with micro USB cables you will use just once in 2 to 3 months.
Each device also comes with a brilliant auto-sleep function for even better conservation. You can also take advantage of the devices' on and off function to further conserve battery life. When it comes to minimalist spaces, the two devices are a great addition, thanks to their ultra-slim and compact, low-profile bodies.
Both devices' low profile and sinking design facilitate a more relaxed and fatigue-free posture when in use. Moreover, the matte black keyboard and mouse are equipped with noiseless keys and whisper-quiet click functions, respectively. Each device comes with tiny USB nano receivers to quickly connect with the host device.
Final Verdict
A good modern minimalist keyboard doesn't only pair with your laptop or desktop for work or entertainment. It also complements your setup space while maintaining the minimalistic element. Our top picks above indicate that an excellent minimalist keyboard will take up minimal space.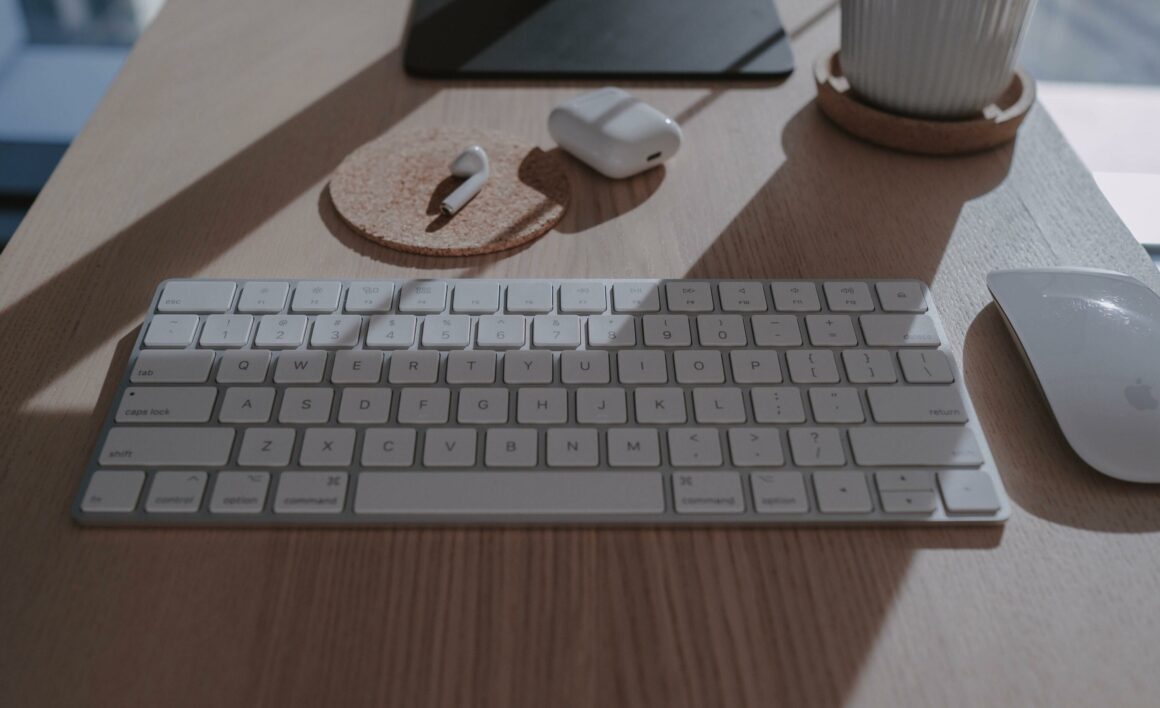 Yet, it maintains great functionality. Moreover, smaller minimalist keyboards are good for the body as you can use them much closer, reducing strain on the eyes, hands, shoulders, and back. For any minimalist, our list of the best modern minimalist keyboards is worth scrutiny and guarantees to help you find the perfect option for your home.