This article contains affiliate links for which I may receive a small commission, at no additional cost to you, should you decide to make a purchase by using them. Learn More
Skincare has gotten more complicated these days, from an abundance of beauty products on the market to a ten-step cleansing routine that demands a variety of expensive treatments to achieve the perfect skin. However, more isn't always better, especially with your skin. Creating a minimalist skincare routine is one of the best and healthiest things you can do for your skin.
Skincare is designed to protect and keep our skin healthy and radiant, but it can be so confusing to know what exactly to put on your face. The skincare market is completely overwhelmed today with information about skincare ingredients, ideal regimes, and many skincare brands available. It is first tricky to understand and even harder to decide which one is best for your skin type!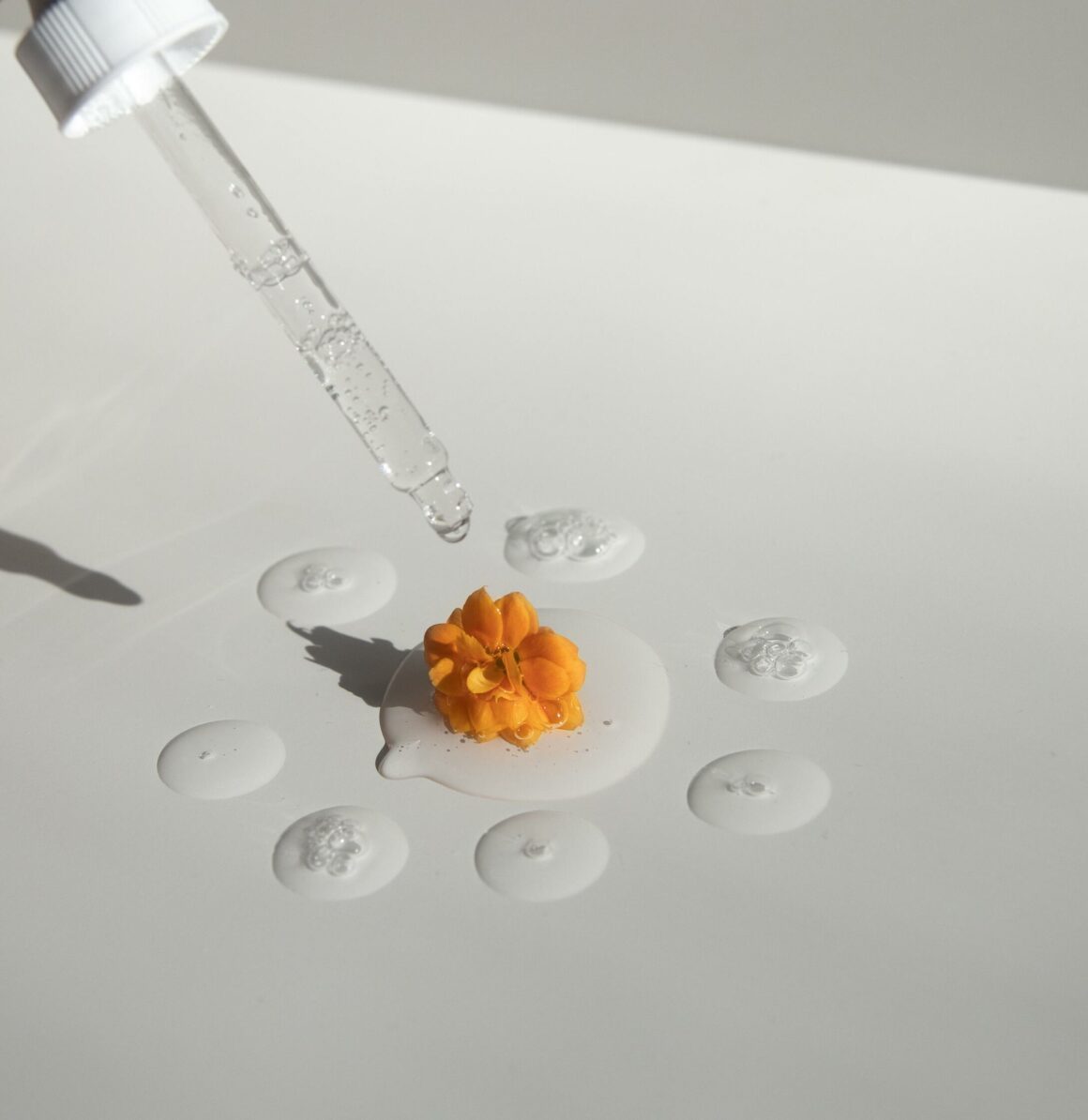 Most of us waste money on products that we don't need or can't commit to the lengthy routines required every morning and evening. While each product you use can be beneficial to the appearance and health of your skin, using too many skincare products can damage your skin and worsen its appearance. Creating a minimalist skincare routine means only using a few skincare products to protect and keep the skin glowing. Keep reading on how to create a minimalist skincare routine.
Benefits of a Minimalist Skincare Routine
Staying at home during the pandemic and not wearing makeup allowed us to invest more in self-care and improve our skincare rituals. However, falling into the trap of using too many products is something that dermatologists see time and time again. Having a minimalist skincare routine can save you money and time. It also reduces the chance of irritation, using too many products with similar functions, or using products that aren't right for your skin type.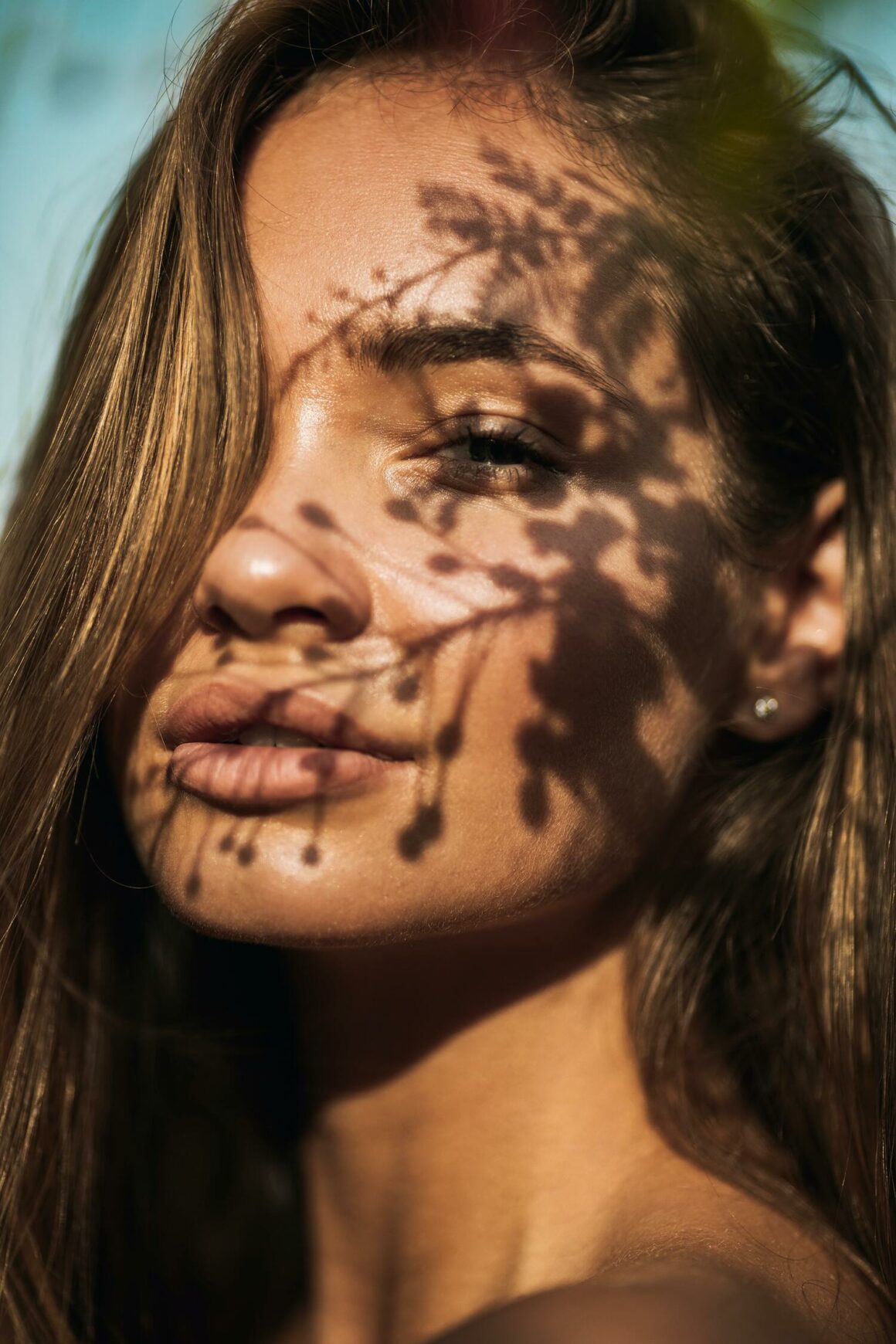 Using several products every day can lessen the effects of the products and create problems with your skin condition. If your skin care regimen is too complicated, your protective skin barrier could become damaged, which could create issues with the natural pH of your skin. When these changes occur, it's much more likely to irritate your skin.
"If you have irritated skin, that is a good sign you're using too many products. It's not unusual for a patient to come in with a large bag of skincare products they've purchased hoping to treat a skin issue, but you can absolutely overdo it. Too much of a good thing–like over-exfoliating your skin with multiple acids and/or mechanical beads–can cause redness, irritation, dryness, and worsened breakouts. With so many skincare choices available, patients often overuse or combine products–which can worsen their skin."


Dr. Jeanette Graf explained for Insider,
Another reason you should create a minimalist skincare routine because it will save you so much money. If you believe that a minimalist skincare routine is ideal for you, the right number of products for this routine is around 5-6. If you've been using upwards of 10-12 skincare products, you may notice that your skin has an improved appearance when you alter your routine and reduce the number of products you use.
Determine Your Skin-Type
First, before you can create a minimalist skincare routine, you need to know your skin type. When we think of organs, we typically think of the heart or lungs, but your skin is your body's largest organ. The most crucial step in caring for your skin is first understanding your specific skin type. Your skin type is determined by genetics, but internal and external factors can influence it, such as stress and weather.
Using cleansers and treatments that are too harsh for your skin type can signal that more oil is needed, and your skin will start producing more oil, which can cause acne. Applying moisturizers that are too heavy can also decrease natural oil production, which results in even drier skin. Taking the time to learn your skin's specific needs will help you choose the suitable options that will balance skin, resulting in a healthier, more radiant complexion.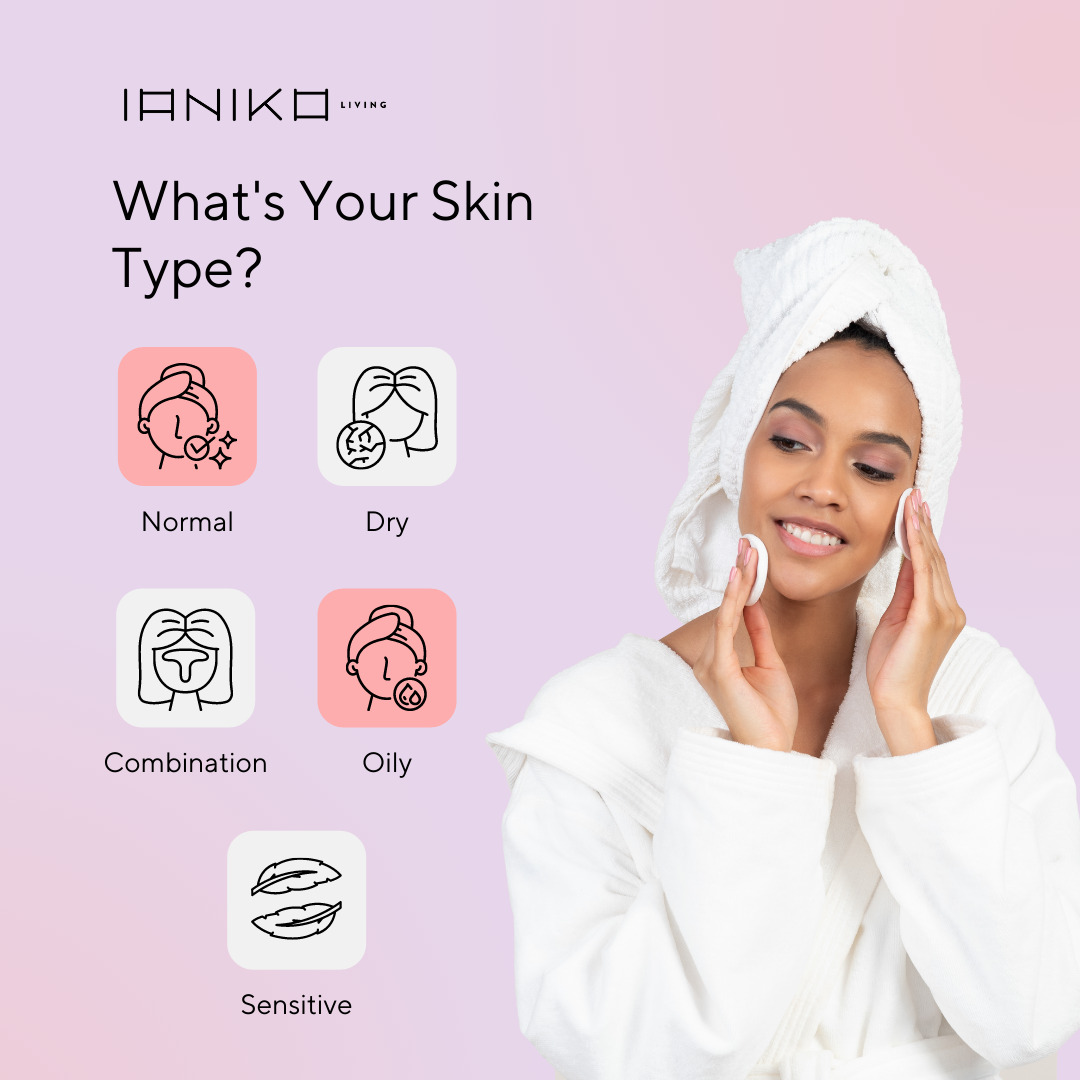 The five main skin types are commonly referred to as oily, dry, combination, sensitive and normal. Thanks to Kiehl's, here are easy ways to determine your skin type at home and tips for caring for your skin.
The best way to determine your skin type at home is using what's called the Bare-Face Method. In this method, you will study your bare face to determine your skin type.
You start by washing your face with a mild foaming cleanser.
Then, gently pat dry with a soft towel and do not apply any skincare products.
After 25-30 minutes, sit down and observe your skin.
What does it look like? If it appears shiny on your cheeks and forehead, you most likely have oily skin. Your skin is dry if it feels flaky and tight. If you see oiliness and dryness, you have combination skin. You have sensitive skin if your skin appears achy and red. Last, if you do not notice anything, you have normal skin.
Kiehl's Guide To Skin Types and How to Care for your Skin Type
Oily skin refers to excess oil, most commonly throughout the t-zone of the face (forehead, nose, and chin.) Oily skin looks shiny, feels greasy, and is often prone to blemishes and breakouts. Those with oily skin should look for products that help balance excess oil and are non-comedogenic (i.e., won't clog pores).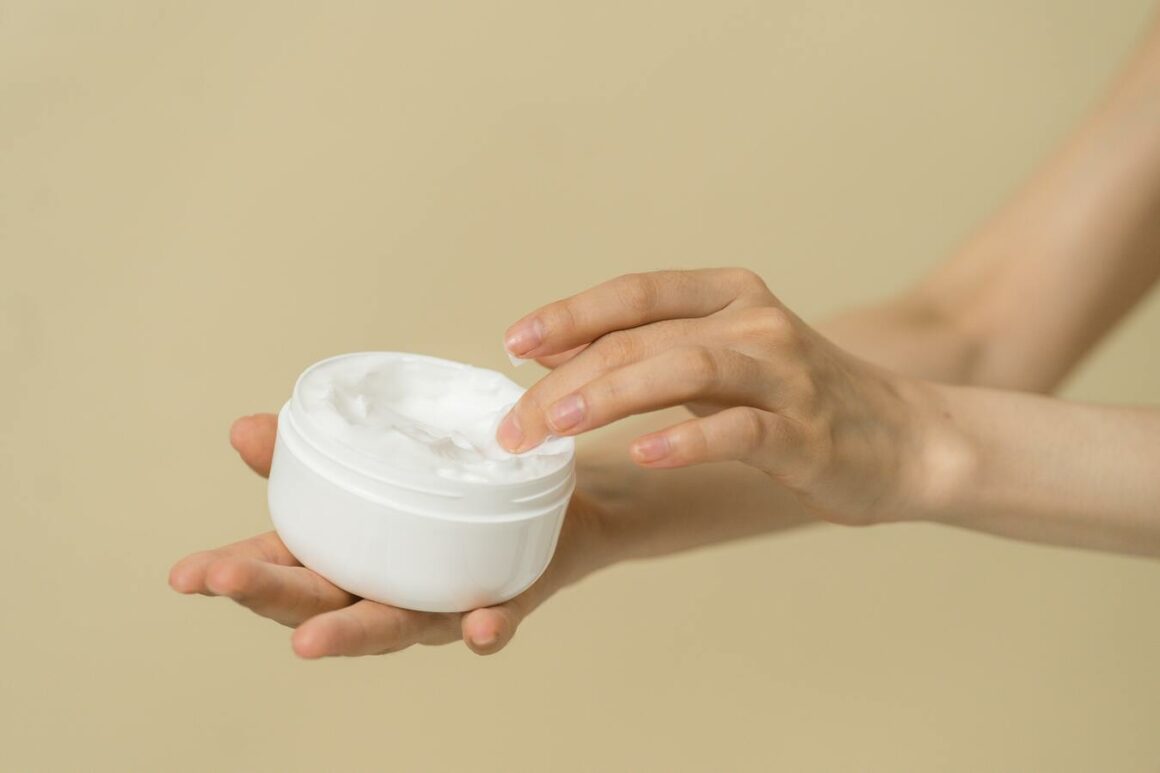 Dry skin is rough, scaly, flaky, itchy, or irritated with an overall dehydrated look and feel. The key to caring for dry skin is to keep the skin barrier properly hydrated. Those with dry skin should look for formulas that hydrate, nurture, moisturize, and are free from alcohol, fragrances, dyes, or chemicals.
Combination skin has areas that are both dry and oily. For example, skin is typically shiny on the forehead, nose, and chin while appearing dry or normal on the cheeks. The simplest way to care for combination skin is to look for products planned for all skin types.
Sensitive skin varies widely from person to person but is often characterized by visible redness and dryness. Sensitive skin may not always show visible signs and may simply have feelings of discomfort. Care for sensitive skin by choosing gentle formulas that can help strengthen the skin barrier and look for planned treatments to help treat visible redness and skin discomfort.
Normal skin is well-balanced – not too dry or too oily. Those with normal skin are not typically prone to breakouts or flakiness and tend to have a balanced t-zone. Luckily, skin concerns for normal skin types are minimal, so you can use the majority of products.
Create a Minimalist Skincare Routine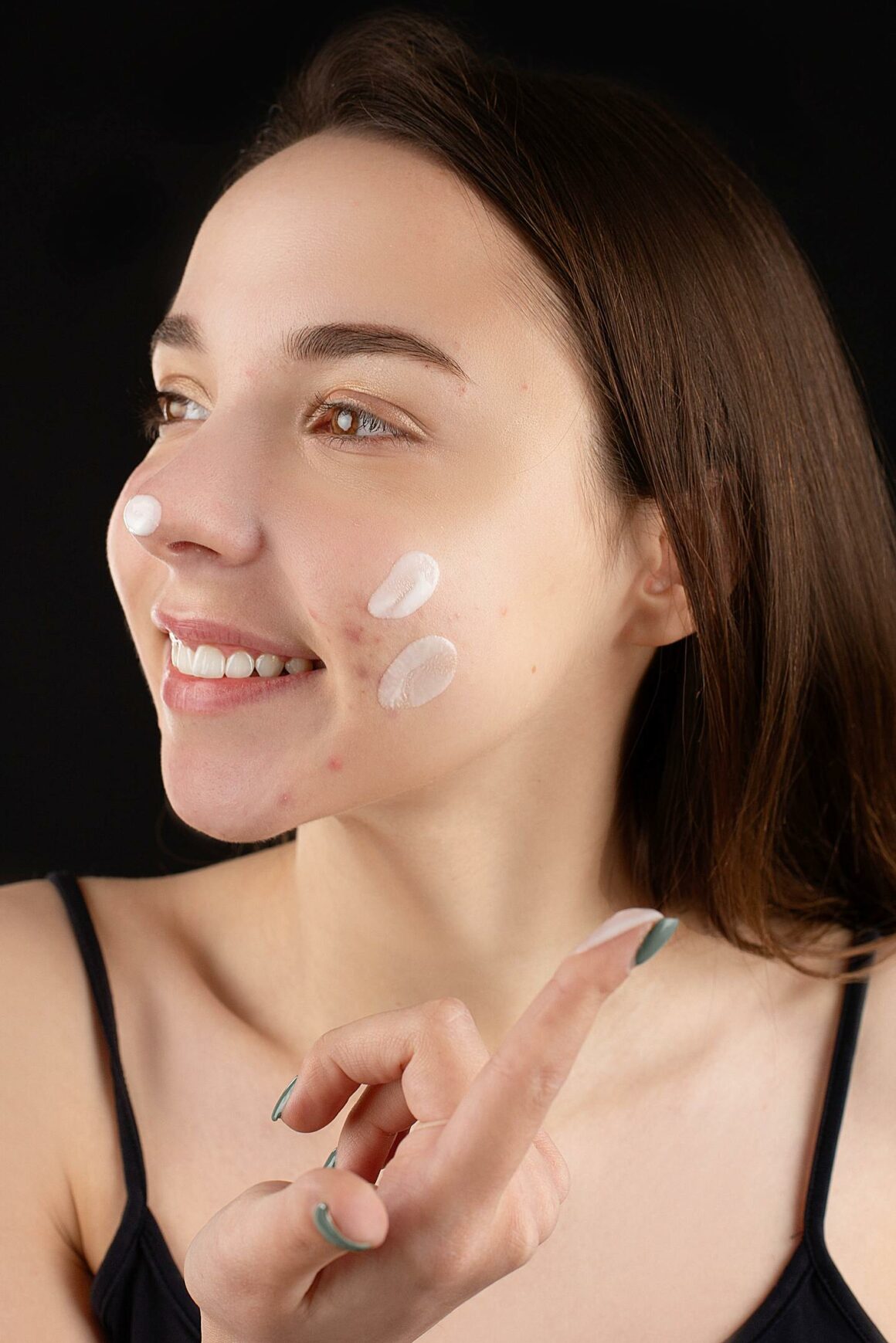 Creating a minimalist skincare routine means looking at the kinds of products you regularly use, which brings the most benefit to your skin. An excellent minimalist skincare routine relies on three to six products maximum and is designed for your specific skin type.
The best products for a minimal skincare routine are a cleanser, toner, serum, moisturizer, and sunscreen. It is also helpful to have a good-quality exfoliator used 1-5x a week based on your individual needs. Each of these components is important to ensure that your skin is healthy and beautiful.
Cleanser
The most important part of your minimalist skincare routine is a high-quality cleanser. For optimal health, it is recommended that you wash your face in the morning and the evening.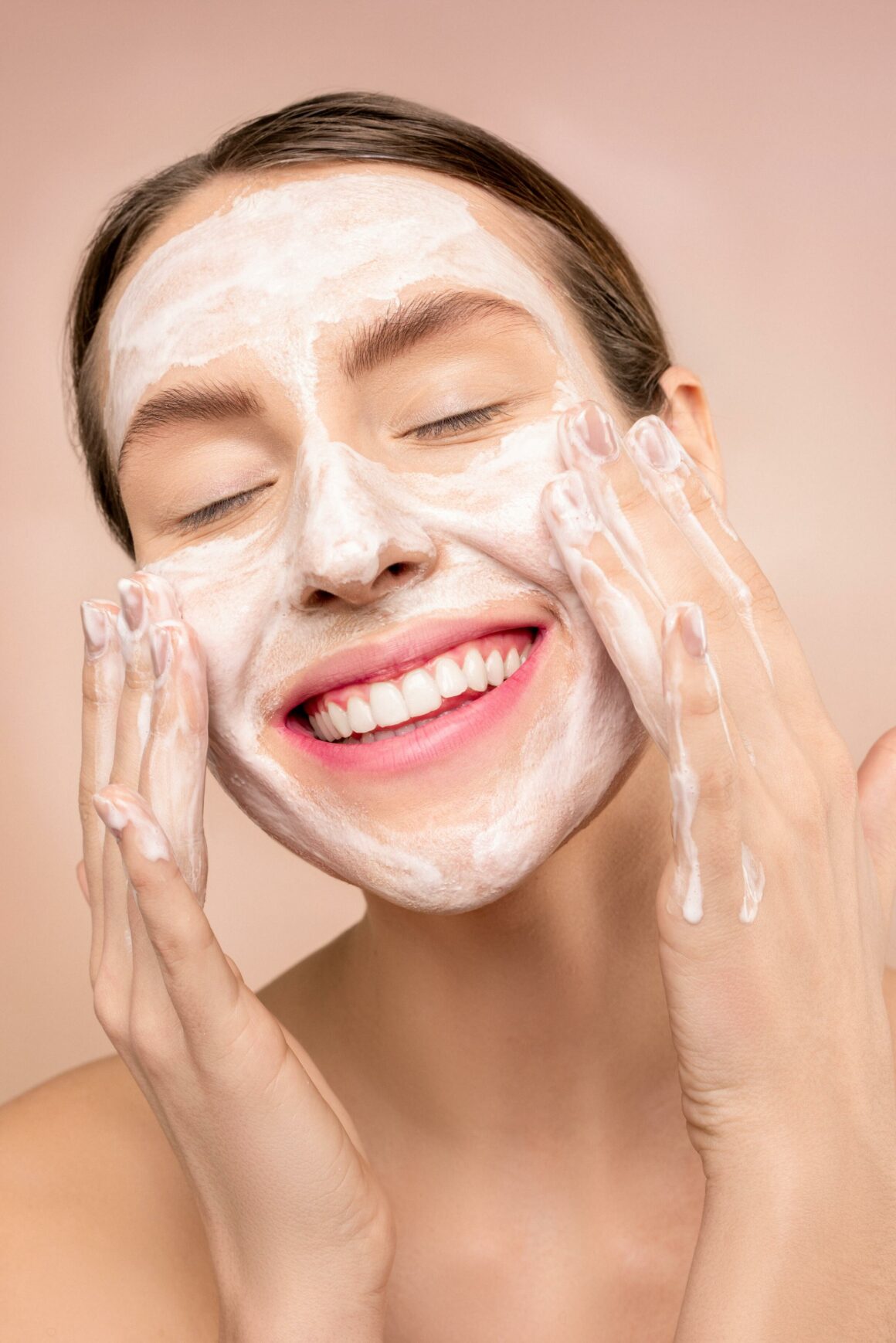 By cleansing the face in the morning, you'll be able to get rid of any oil or sweat that was left on your skin from your hair or pillow the night before. Cleansing your face at the end of the day is essential for removing makeup, skincare products, dead skin cells, oil, and sweat. Purchasing a high-quality cleanser for your specific skin type is definitely worth the splurge.
Toner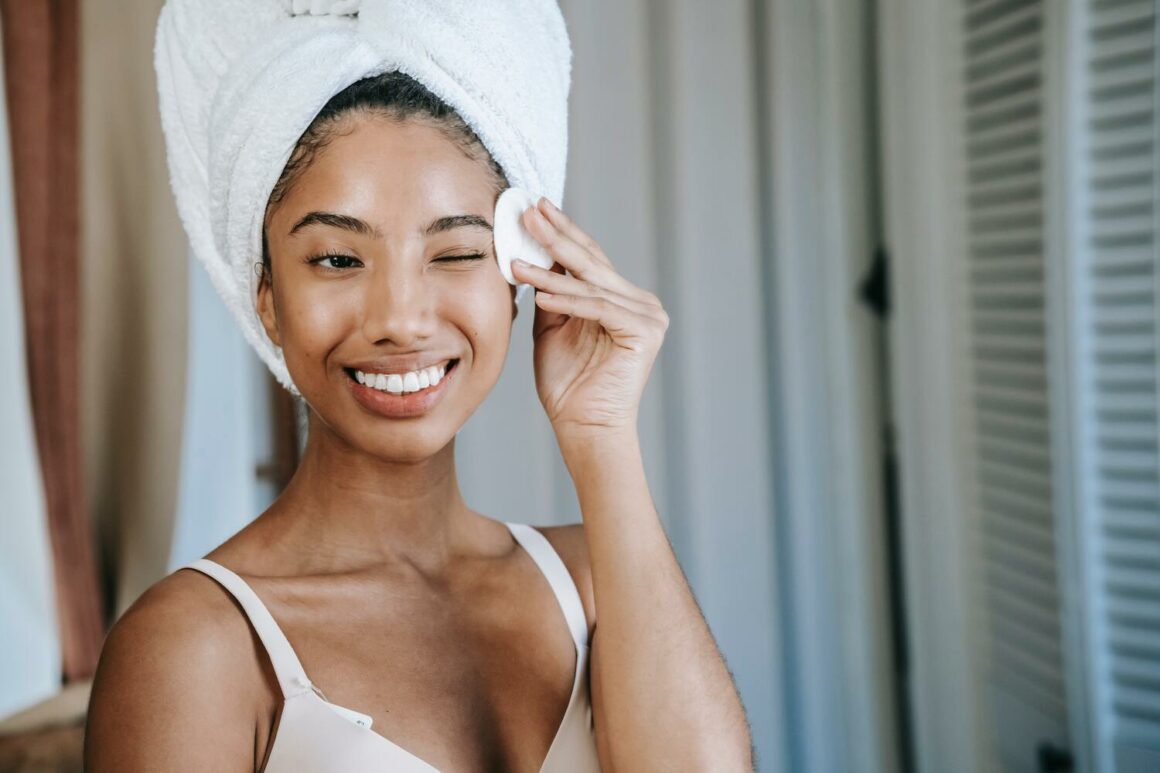 The second step of your routine should be a toner. A face toner refreshes your skin without stripping it of its natural moisture. This means a toner will not irritate skin or cause excessive dryness. A toner seals in moisture and prepares your skin for other serums and moisturizers to follow. Sealing in these benefits is a great way to ensure they last all day without you needing to reapply. Having a good toner can help reduce the need for even more products.
Serums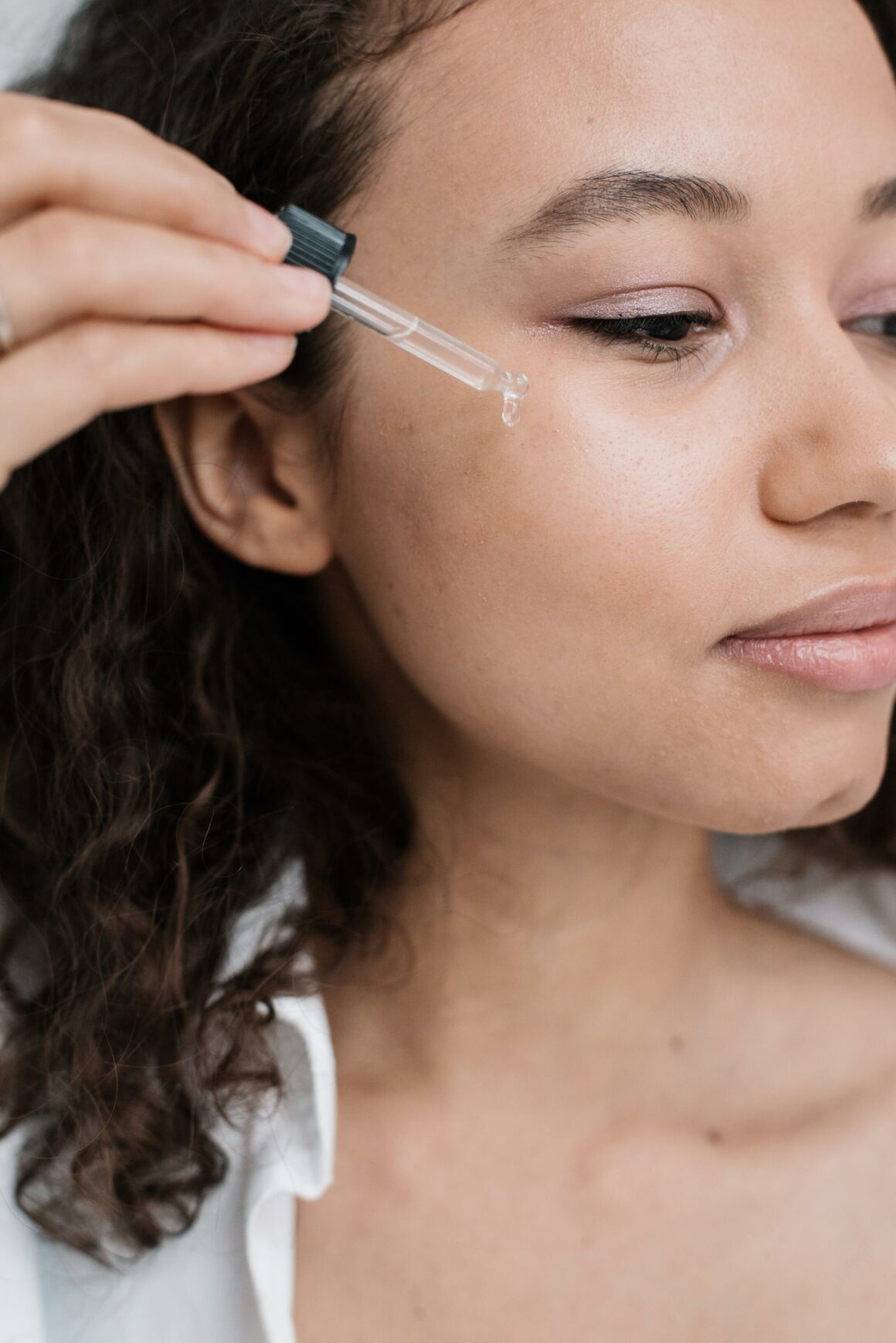 Serums provide additional benefits to your minimalist skincare routine. Serums contain active ingredients that include everything from antioxidants and vitamin C to acne medicine. It's highly recommended that you use serums instead of creams since creams have a lower concentration of active ingredients. Consider using a niacinamide serum, which shouldn't irritate your skin. This type of serum can improve a wide range of skin issues, including dryness, wrinkles, acne, and pigmentation.
Moisturizer
Once you have cleansed, toned your skin, and applied a serum, the third step is to use a moisturizer. Different moisturizers provide different benefits to the skin, so you must identify your skin's needs before selecting the right moisturizer. One ingredient common in moisturizers is hyaluronic acid, which hydrates the skin and improves its appearance. Moisturizing your skin is an integral step to any skincare routine since it helps maintain healthy cells and protect your skin from further irritation.
Sunscreen
While sunscreen is the last step of your skincare routine, it is probably the most essential. Sunscreen protects your skin from the sun, which reduces your risk of skin cancer. I would recommend looking for one with an SPF rating of 50 or higher. Sunscreens come in two types being mineral and chemical. Mineral sunscreen has titanium dioxide and zinc oxide, which blocks rays from the sun. Chemical sunscreen absorbs the UV rays from the sun. Both are beneficial, and everyone has their preference. If you are unsure which type to use, I advise consulting with your dermatologist.
Exfoliation
Exfoliation is a highly beneficial process that removes dead skin cells from the surface of your skin. It is recommended for all skin types and best done 1-5x weekly based on your skin type. Additional benefits of using an exfoliator for your skin include brightening the skin and improving blood circulation.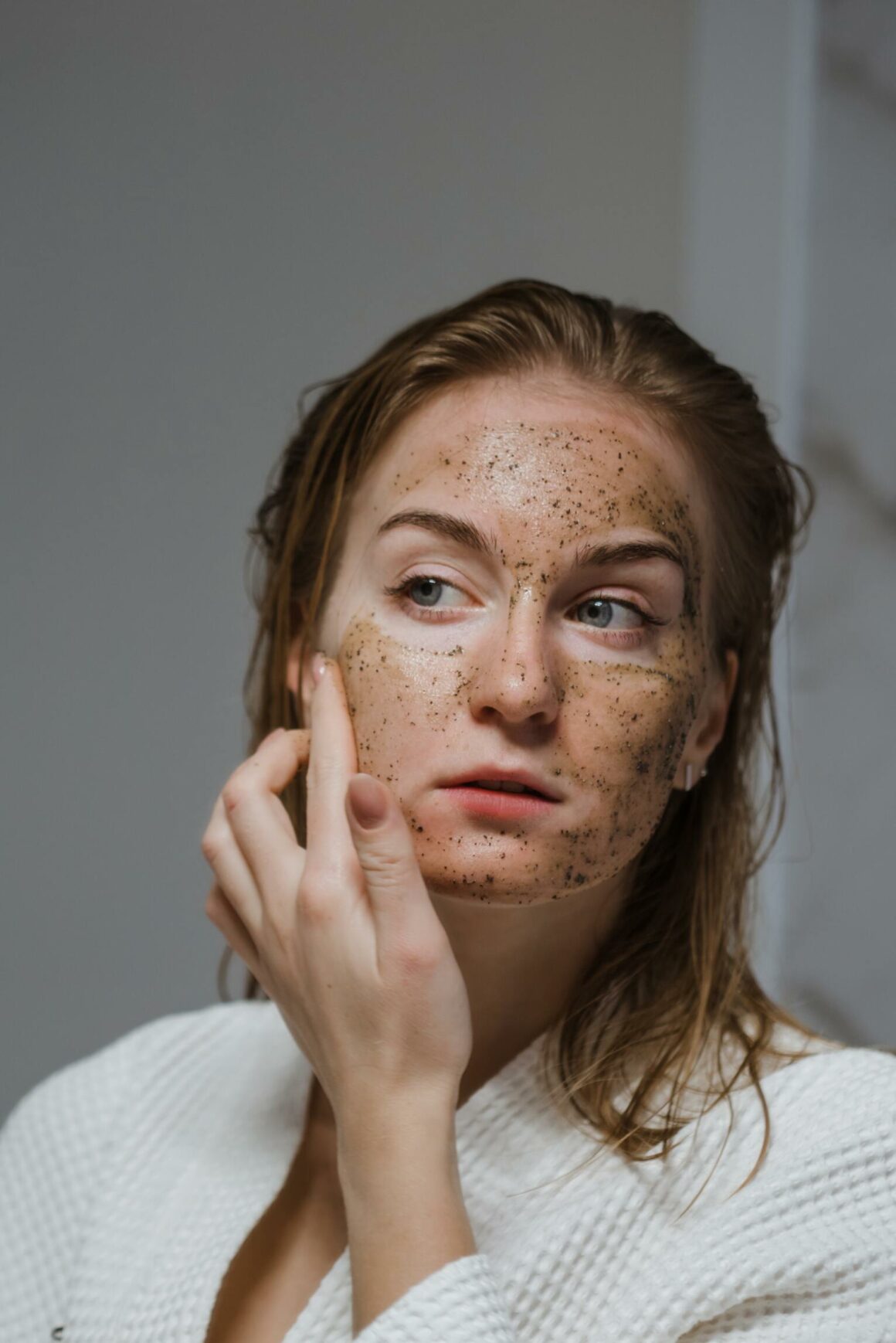 It is especially useful to exfoliate dry skin, replenishing and moisturizing it. If you have sensitive skin and want to ensure that you don't irritate your skin, you can remove the cleanser you've applied with a warm cloth, which can be combined with light coconut oil. Some other items you can use to exfoliate your skin include a brush, sponge, scrub, or glove. Suppose you have oily skin and suffer from acne and other skin blemishes. In that case, you could exfoliate your skin with a gentle chemical, like alpha-hydroxy acids or beta-hydroxy acid. If you are unsure which type of exfoliation is best for you, I would advise consulting with your dermatologist.
Final thoughts
If you want your new routine to be effective, you must continue to stick with the practice even if it doesn't appear to produce immediate results. It can take upwards of 4-6 weeks for notable results to occur after starting a new routine. As long as you maintain your routine daily, the appearance and health of your skin should improve in no time. Check out these minimalist skincare brands if you want to change your skin and strengthen your minimalist lifestyle.