This article contains affiliate links for which I may receive a small commission, at no additional cost to you, should you decide to make a purchase by using them. Learn More
Forget the shiny, smooth, and lusciously glorious hair that women flaunt in hair care commercials!
For you, the main thing you want is a hair care product that would give your mane the life it deserves. The only problem is that you can't find such a product. Despite your best efforts, there's nothing that quite nourishes your hair enough, so it's in the Goldilocks zone.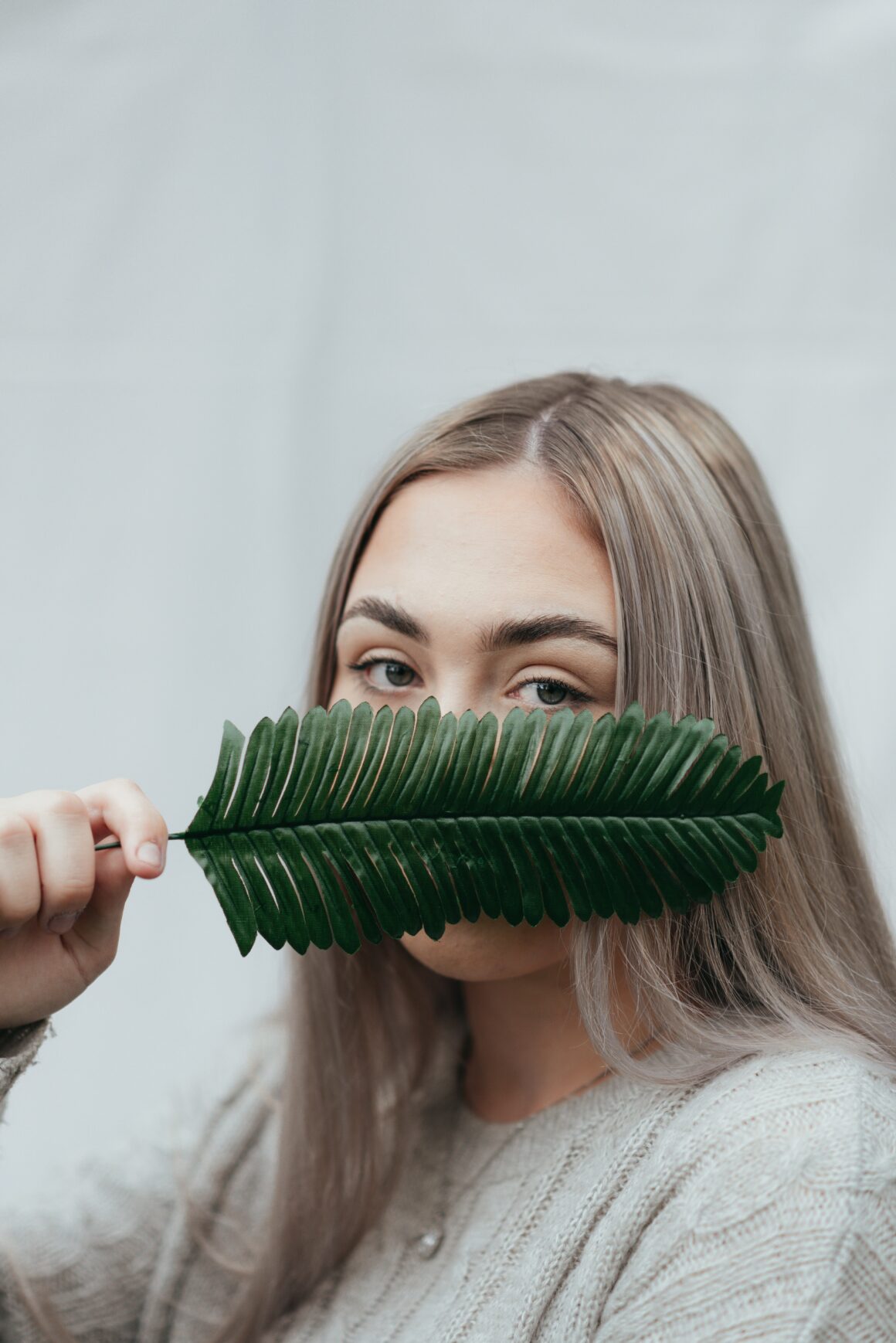 Your hair ends up too dry, too oily; sometimes, it's so voluminous that you can't move it without colliding with your hair. So, what could be the problem?
According to an article by Vice, there are plenty of ingredients used in mass-produced hair care products that don't offer the benefits they promise. Ingredients such as Parabens, petrolatums, mineral oils, fragrances—while not intensely toxic—can be concerning if you subject yourself to them in the long run. Yet, how can you keep your hair clean if you don't use these products?
That's where organic hair care comes to save the day!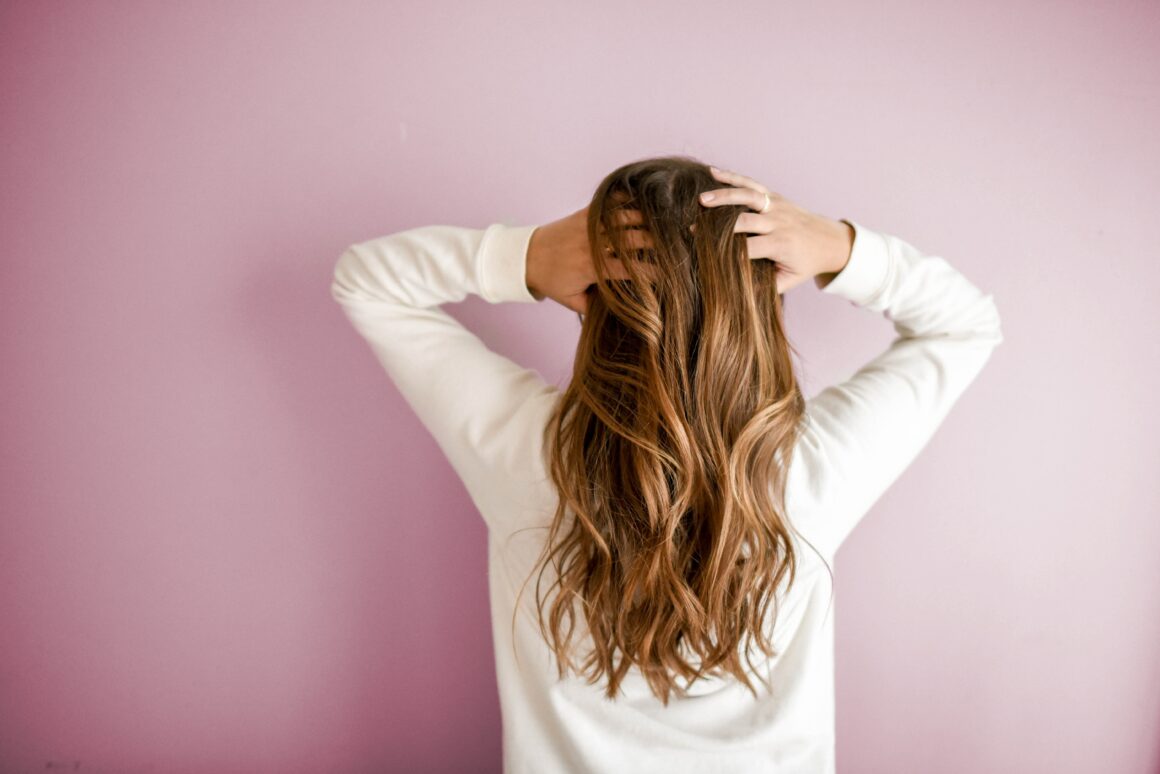 How is Organic Hair Care Better?
The organic factor in organic hair care is not a gimmick.
Organic hair care products are much more valuable than your average store-bought fragrance-rich products. Organic products are typically free of chemicals and only require preservatives to maintain quality. These use natural ingredients such as various oils, essences, and more to create a liquid that feeds your hair the nutrients they need.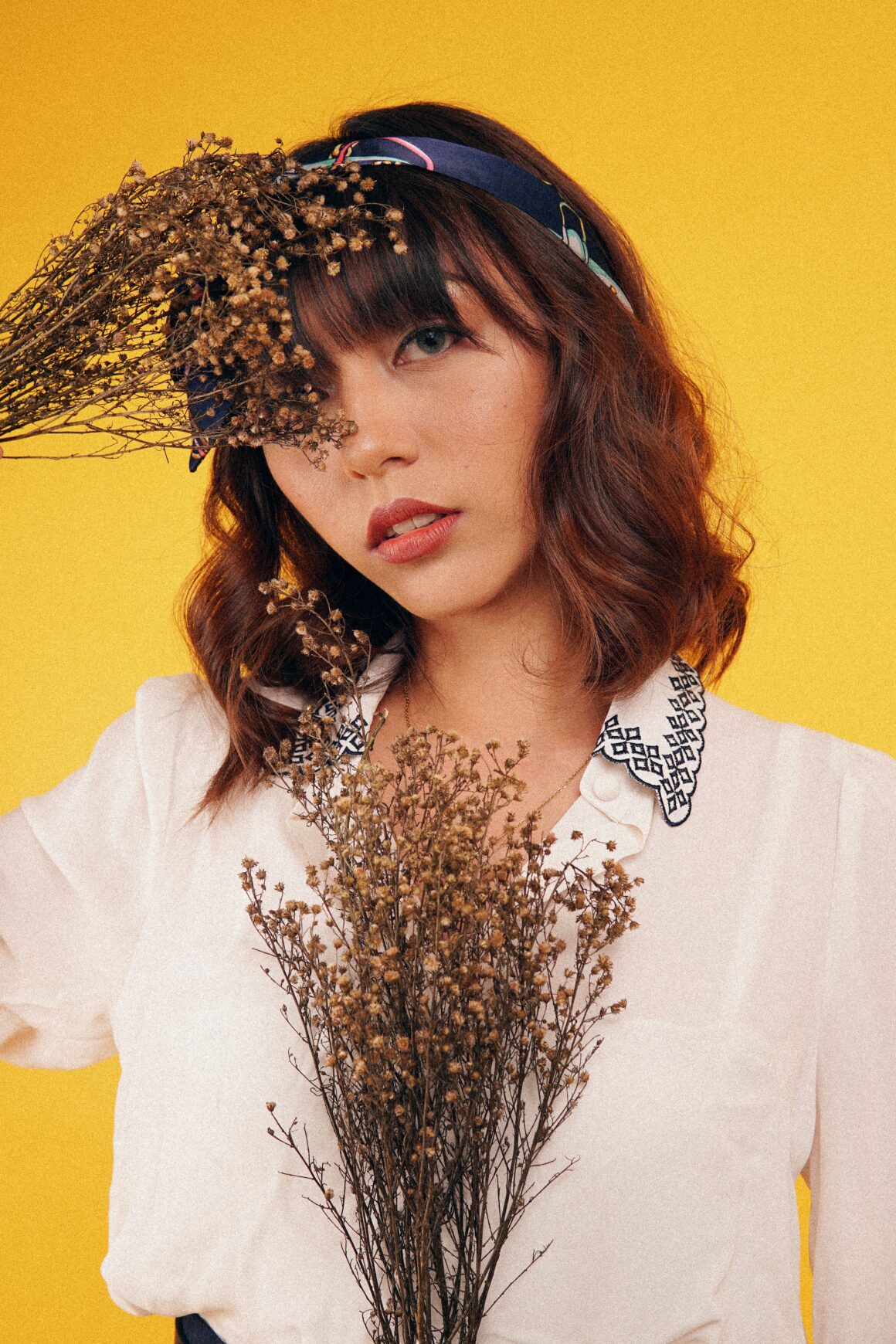 Chemical-laced products only give the illusion of healthy hair. Sure, your hair will seem thick and luscious after you use those products, but in the long run, these chemicals will overwhelm your hair, leading to brittle or oily hair that will inevitably break.
Organic hair care is healthier because it eliminates these unnecessary chemicals. They're also much safer to use because they also don't cause allergic reactions or skin irritations. Many organic skincare products also follow eco-friendly, sustainable product manufacturing processes. It also helps that since the products use natural ingredients, it doesn't hurt or pollute the environment.
Many organic hair care companies are also very open about their practices. As such, you get a product that not only works like a treat; it ticks off all the right boxes in terms of sustainability, safety, and value.
The Best Organic Hair Care Products
Before I list the best products in the market, understand that everything you see in stores marked "organic" may not offer the results you need.
Unfortunately, some brands are deceptive when it comes to marketing organic products. Your job as a consumer is to find the best products that are actively manufactured without the use of toxic ingredients. To save your time and money, here is a list of some organic hair products that suit different hair types:
1. Rahua Hydration Detangler
Ethics | Sustainable, actively preserving the Amazon Rainforest, follows the rules and regulations under Symbiotic Certification, non-toxic, clean, 100% recyclable packaging, organic ingredients.
If your hair tangles up, even after you've given it the 100 brush strokes, you might need this product.
Made with ingredients sourced from passion fruit, mango, and numerous other natural products, the Rahua hydration detangler uses organic ingredients and Morete oil to break through the brittle texture of your hair. The product also provides a UV defense barrier, which is a treat if you have color-treated hair. By strengthening your strands from the inside out, this detangler leaves your hair feeling stronger and healthier.
Typically, I'd recommend using the detangler after washing your hair so that when it dries, it's tangle- and knot-free. All you need is a dime-sized amount, massage it into your hair mid-way from your hair to the tip and rub it in.
2. Prose Hair Care Line
Ethics | Sustainably sourced, eco-friendly, vegan options, organic natural ingredients, paraben-free, sulfate-free, GMO-free, dye-free, and free from mineral oils.
Prose is a beloved haircare brand. Using a slew of organic and natural ingredients, the company doesn't provide a pre-designed formula.
Instead, the brand allows its customers to decide on what their hair needs. Have weirdly oily but dry hair? There's a formula for that. Is your hair dyed and dying from the chemical damage? There's a hair cream for that too.
You start the process by taking an online quiz that lets you formulate your very own customized hair care regimen. In your hair care kit, you receive a personalized formula for shampoo, conditioner, as well as hair masks, all crafted for your hair needs.
Delivery usually takes about 1 – 2 weeks. The brand also provides vegan options and is affordable enough to boot. So, if you're on a budget, that won't be a reason to skip on getting premium hair care.
3. Adwoa Beauty Baomint Moisturizing Curl Defining Cream
Ethics | Non-toxic, gender-neutral brand, made for multi-cultural hair textures, cruelty-free, free from synthetic colors, petroleum, mineral oils, parabens, sulfates, drying alcohols, silicon, propylene glycol, and silicon.
Now here's a treat for all the curly-haired people out there!
Curly hair can be more prone to damage and dryness, which is why I recommend the Adwoa Beauty baomint moisturizing cream. With unique natural ingredients including wintergreen, spearmint, peppermint oils, baobab, and more, this curl-defining cream targets the dry cuticles of your hair, nourishing and hydrating them with essential ingredients. In addition to the oils, the cream also contains honey, shea butter, and smoothing silk proteins.
You can apply this cream to wet or dry hair. But for the ultimate result, touch your damp curls with the product and scrunch it in. Your locks will look soft, shiny, and defined.
4. Josh Rosebrook Balance Shampoo
Ethics | Certified organic, wildcrafted, non-GMO, plant-sourced, cruelty-free, vegan, made in the USA, natural ingredients
What if you could have a single bottle of shampoo for all hair types? While many products promote this idea, not many suit all hair types, but this one does.
The Balance Shampoo by Josh Rosebrook is a specially formulated product that suits all hair types, textures, and scalp conditions. Whether you have an oily scalp and dry hair, this shampoo will solve all your problems.
The shampoo uses aloe vera, along with numerous other cleansers and infusions that work gently through all the impurities in your hair. It cleanses your locks of any dirt or grime and discarding the sebum on your scalp, thus allowing for an effortless look without any blow-drying involved.
The formula for this shampoo also adds some much-needed softness and shine, treats your scalp for any dryness-related itching, and increases hair growth.
If you have oily hair and an oily scalp, this product will be just the thing to correct that annoying problem!
5. Ursa Major Go Easy Shampoo
Ethics | Cruelty-free, vegan, all-natural, eco-friendly, non-toxic, natural and organic, free from sulfates, gluten-free, paraben-free
Can you genuinely write a list of great organic products without mentioning Ursa Major?
This natural and organic brand uses plant-based ingredients to create some of the best formulas for hair care. And that's precisely what they've done for their Go Easy Shampoo too.
Want a product that cleans your hair quickly and easily without leaving residue? The Ursa Major Go Easy Shampoo cleans your hair quickly, leaving it healthy and squeaky clean. And the best part? You wash off the shampoo, smelling delicious and amazing, thanks to the many natural ingredients used, such as bergamot, licorice, and macadamia, in addition to a coconut-derived surfactant. There's no synthetic fragrance in sight!
The formula is lightweight and luxurious and designed for daily use. So, if you need a product that gets the job done every day, the Ursa Major Go Easy Shampoo is the only way to go.
6. HiBar Maintain Solid Shampoo
Ethics | 100% safe for color-treated hair, made with premium ingredients, 100% plastic-free packaging, ergonomic design, sulfate-free, silicone-free, paraben-free, soap-free, phthalate-free, cruelty-free, Leaping Bunny certified, curly girl method-friendly.
Now here's a shampoo bar that does things right!
Ideally suited for normal hair, there's no reason why people with different hair textures can't try the bar. The primary ingredients are honeyquat and shea butter, but you'll also find hints of coconut oil, nut oil, olive oil, and various fruit-based oils in the mix.
Although it's small to hold, the shampoo bar is long-lasting and offers about 80 washes, which is equal to what you'll get from a 16oz bottle. The bar is also compact and easy to handle, so if you're the clumsy kind, it won't make things difficult for you. The formula works well into your hair, clearing any build-up off your scalp and leaving it hydrated and fresh.
Typically, most customers use two bars of shampoo with one bar of conditioner, so you can buy the product as a set and save money. If not, though, the bars are inexpensive enough that you won't break your budget spending a buck or more on a sample set for your hair.
7. Shea Moisture Coconut & Hibiscus Rhassoul Clay Shampoo Bar
Ethics | Fair Trade ingredients, Certified Organic ingredients, sustainably produced, all-natural, sulfate-free, paraben-free, free from phthalates, free from petroleum, no formaldehyde, cruelty-free.
If you have thick and curly hair that cannot be controlled, try the shampoo bar from Shea Moisture.
Priced at an excellent and affordable $9.99, this shampoo bar is formulated for people with thick, coarse, out-of-control hair who only want a bit of smoothness and softness in their locks. Thanks to the ingredient base, this shampoo bar soothes your hair and lifts away all oils and impurities, leaving behind some much-needed moisture. Add to that the coconut and hibiscus for extra hydration, and your unruly hair will gain the luscious texture and softness you've always wanted.
The brand recommends using the Curl & Shine Conditioner for some added smoothness. Use both as you would with your average shampoo and conditioner. Rinse and repeat whenever necessary. Remember to wash and massage your scalp thoroughly to remove any stubborn build-up.
8. Captain Blankenship Mermaid Dry Shampoo
Ethics | Naturally-derived ingredients, organic, Leaping Bunny certified, Certified B Corporation, member of 1% For The Planet, partnered with Hudson River Watershed Alliance and Greenwave
This miracle worker is a talc-free dry shampoo that uses six ingredients to create a powerful formula. These ingredients include organic arrowroot powder, aluminum-free baking soda, kaolin clay, lactobacillus ferment Palmarosa oil, and Rose Geranium oil.
Together, these ingredients create a product that absorbs oil, fights odors, adds volume, mattifies greasy hair, and freshens your hair, leaving it smelling like roses against the sea breeze.
Unlike your average aerosol dry shampoo, this dry shampoo doesn't spray the product everywhere. Instead, the product requires you to sprinkle a little in your hands and then massage it directly into your roots. It's perfect for the days when you don't want to shower, woke up with a bedhead, or had a heavy workout. However you use it, this product will support your bad hair days. I recommend using it about two to three times a week if needed. But, if you can't thoroughly wash your hair for some reason, rinse your hair under water thoroughly to remove any oils and build-up, then apply the product if it's required.
And when you're done using the whole tube, don't forget to put it in the recycle bin. The packaging is compostable, which gives it another tick for being a great little product that comes in handy in a pinch.
Final Thoughts
Organic hair care products are, overall, a better deal than most common hair cleansers and creams. Not only for your hair but for the environment too. So, give your hair a chance!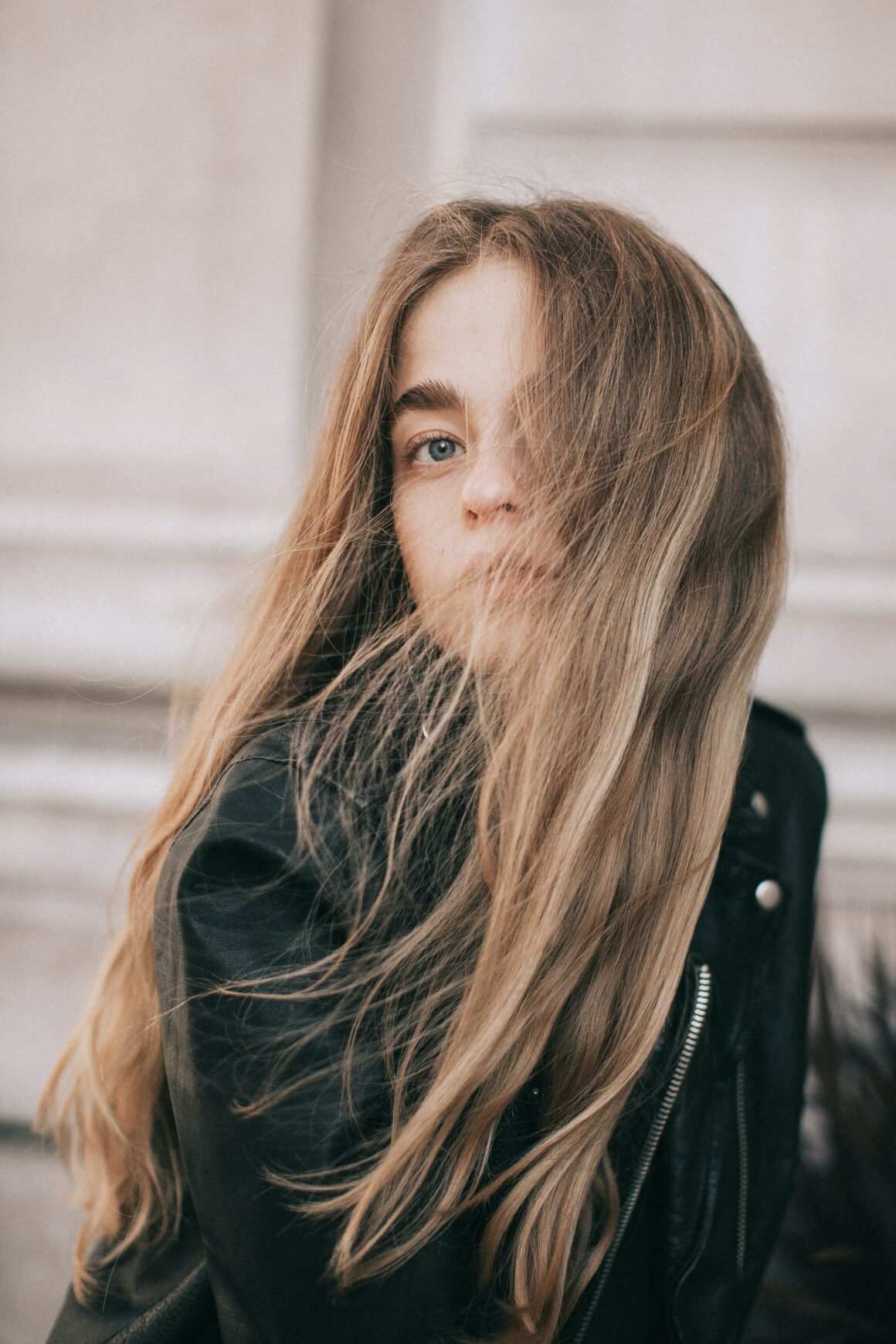 Try the different products that suit your hair texture, and don't settle for any product that gives you lackluster results. Your locks deserve the best. Find the best products from my list above. Your locks will thank you for your efforts by looking as beautiful as they can be!