This article contains affiliate links for which I may receive a small commission, at no additional cost to you, should you decide to make a purchase by using them. Learn More
How many times have you woken up, looked at the mirror in the morning, and realized that you really need to get started with a skincare routine? Yes, we have all been there! Often, throughout the busy schedule of modern life, we stop for a while and then look at how disappointed the skin is with our commitment to it.
That is when many of us decide to log into our social media accounts and look up experts who can guide us in the right way. Within seconds, we end up with hundreds of solutions provided by both beauty gurus and clinical experts to bring back the glow of our skin.
But is it really possible to commit to a 10-step or longer process every day to rejuvenate and maintain our beautiful skin? Can we really spend such a large share of our morning or night routine on only skincare? Even the budget can become an issue if we don't choose the products carefully.
However, price is not the only factor that goes into making that decision wisely. You also need to take its efficiency and effectiveness into account. This is where minimalism skincare brands come in.
If you are not familiar, minimalist skincare, skin minimalist, or "skinimalism" is a modern approach that focuses on manufacturing products with a simplified list of ingredients.
Each of these products is essentially designed to serve more than one purpose. As a result, you can get more results from one unit and simplify your skincare routine. Now that is excellent news for everyone since too many skin care products can actually damage your naturally beautiful skin.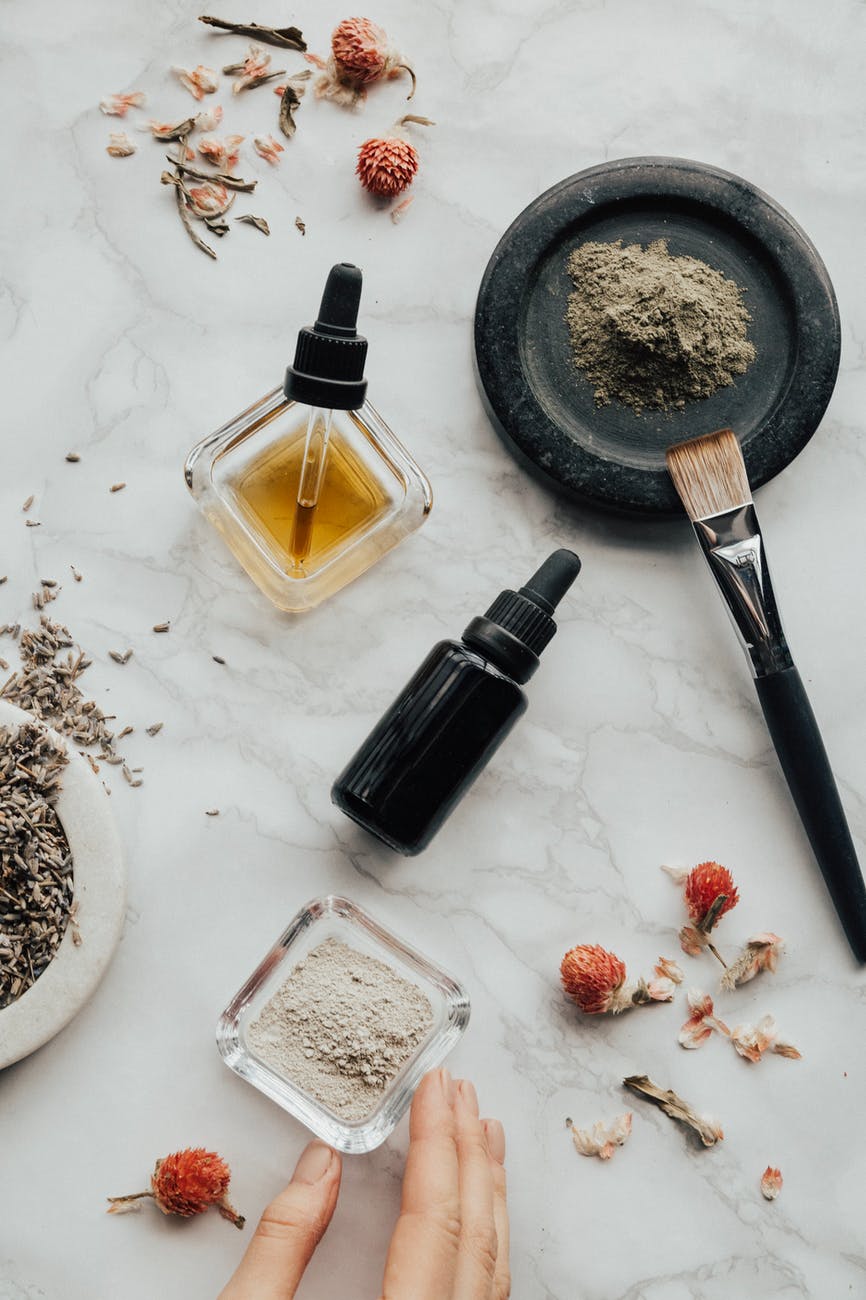 "Our skin is like a sponge and can only absorb so much."

Renée Rouleau for Vogue
After that point is crossed, the numerous skincare products only start to accumulate on your face in layers instead of boosting its inner strength. 
Another aesthetician Shani Darden says how too much of such products can end up visibly deteriorating your skin condition by introducing redness, irritation, and even a chemical burn! 
So it's time to take a step back and stop overwhelming ourselves with a complicated skincare routine involving more products than we can commit to memory. Instead, let's adopt the concept of "less is more" and go for the minimalist skincare brands, which make the process fun and rejuvenating – as it always should have been.
Peet Rivko is a minimalist skincare brand that embodies the minimalist idea of "less is more." The Peer Rivko skincare products are plant-based essentials that focus on leaving the skin hydrated and smooth and works on all skin types, gender, and age.
Johanna Peet, the founder of Peet Rivko, began to research and discover the potentially harmful effects of many common ingredients after her own experience with reaction to harsh synthetic actives in skincare products. After her research, she began to craft her products. She spent two years formulating before finally launching her skincare brand.
Peet Rivko is a plant-based line that makes non-toxic skincare products that deter from reactive ingredients popularly found in natural peers.
Peet Rivko products are ultra-gentle, plant-based, and irritant-free. They are equally safe to use, clean and non-toxic with no sulfates, silicones, or petroleum. Each of the brand's products is supposed to serve both as your daily go-to cleanser and moisturizer that can be used morning and night.
Peet Rivko's products are unisex, meaning both men and women can use them.
Is Peet Rivko Vegan?
Yes.
Is Peet Rivko Cruelty-free?
Yes.
Peet Rivko's Price Range:
$10 – $170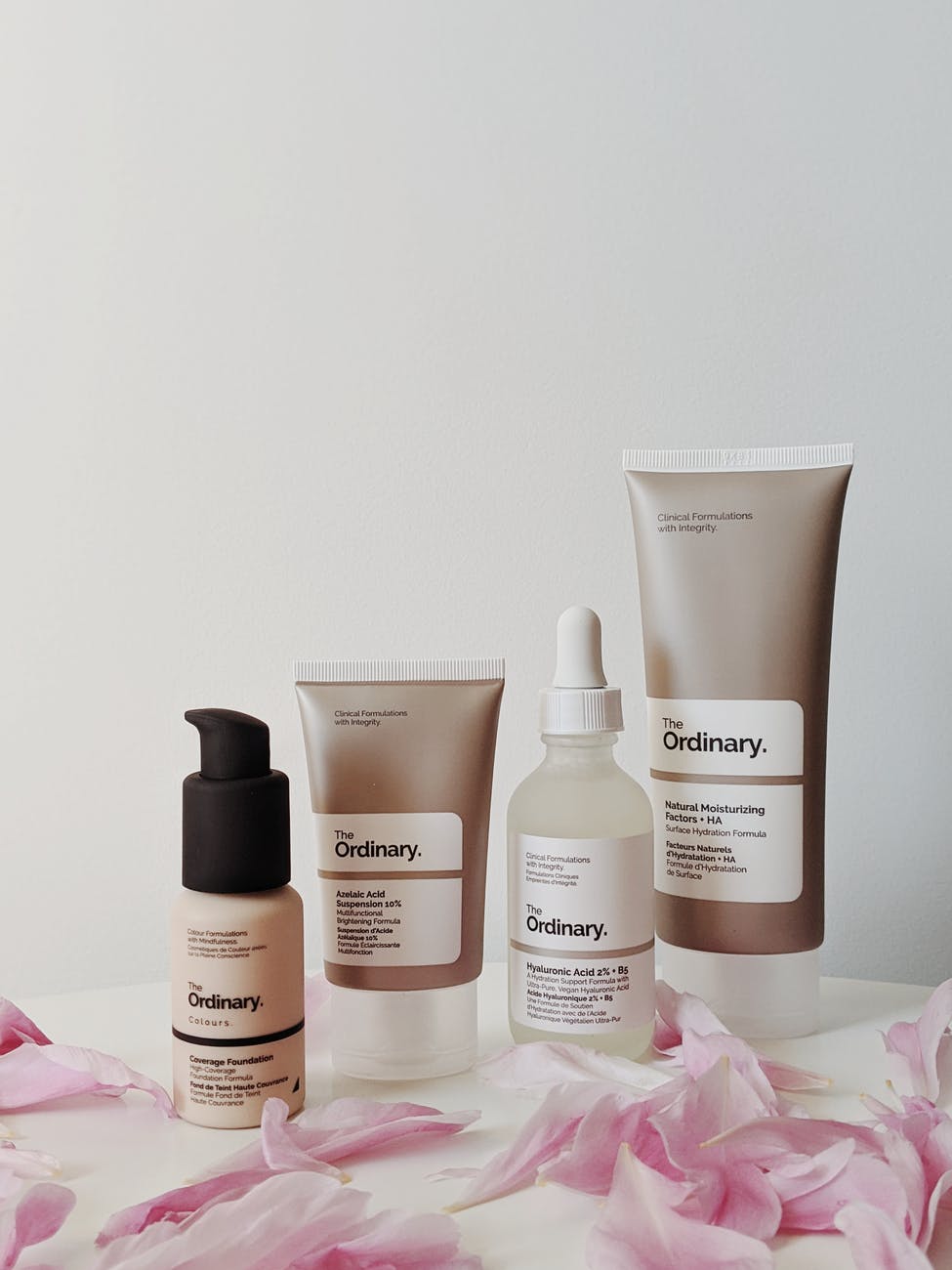 If you are utterly new to skincare, then you should take a look at The Ordinary Routines.
The Ordinary, owned by DECIEM, is an affordable, to-the-point minimalist skincare brand that addresses most of the world's skin problems.
The Toronto-based brand burst onto the scene mostly due to its cheap, high-quality products. This minimalist skincare brand takes an objective, science-based approach to skincare and specializes in one-ingredient-driven products that provide targeted results.
And you know the significant part? None of these products cost more than $20. The reason for this is the brand's dedication to transparency.
The Ordinary was founded by Brandon Truaxe, an Iranian-Canadian computer programmer and cosmetic entrepreneur known as the founder of DECIEM.
In the summer of 2016, Trauxe launched DECIEM'S "The Ordinary" product line with 27 products. The products were made by combining cutting-edge science with modest price points. This minimalist skincare brand has established that good skincare and make-up don't need to cost so much. The ingredients used in making the products are transparent and straightforward.
Is The Ordinary Vegan?
The majority of them are! They have a product legend for each product on their website.
Is The Ordinary Cruelty-free?
Yes.
The Ordinary's Price Range:
$4 – $20
Nuria is a minimalist skincare brand that focuses on clean beauty, and its products do not contain any toxic chemicals.
Furgiuele frequently traveled while working for Johnson & Johnson. During the different trips, she discovered that other communities worldwide have unique beauty routines specialized to address the common skin problems that arouse where they live. She observed that they were specific ingredients used in solving these problems.
Nuria products are designed around the natural flora that people from different parts of the world have been using for centuries to treat the skin problems common to their regions.
For example, the "Rescue" collection was inspired by people who live in lush, warm climates with clogged pores. "Defend" was inspired by people in big cities in Asia and their need to protect their skin from external and internal aggressors like pollution.
Nuria Beauty has three types of product collections available. Each pack targets different sectors of concern.
The Hydrate line replenishes and retains moisture regardless of environmental elements.
The Defend line guards the skin against external stressors and restores radiance.
The Rescue line reduces breakouts, purifies the skin, and it's perfect for mixture or oily skin types.
Nuria also donates a portion of each sale to She's the Frat, a non-profit organization fighting gender inequality by providing girls education.
Is Nuria Vegan?
Yes.
Is Nuria Cruelty-Free?
Yes.
Nuria's Price Range:
$4 – $74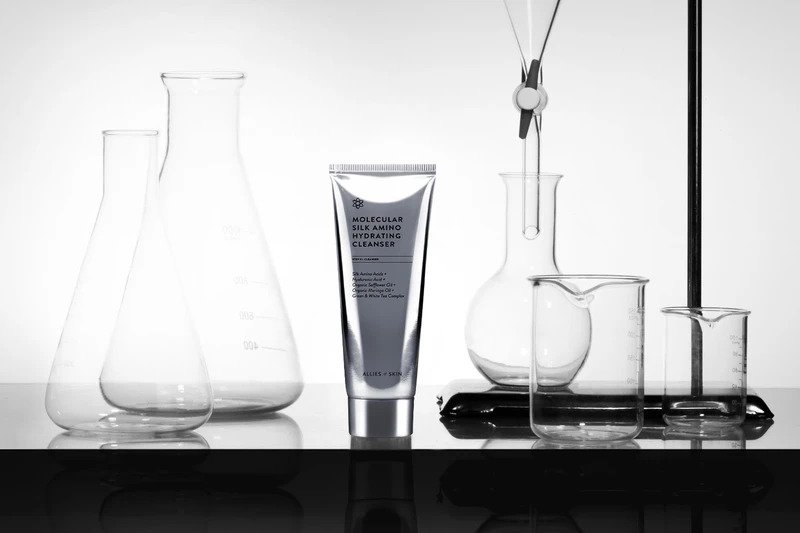 Allies of Skin is a minimalist skincare brand that guarantees you a maximalist result. Each product is made with ingredients that provide clinical and significant results.
Allies of Skin has firmly established itself as a cult favorite. The brand was founded by Nicolas Travis and got launched in 2016. This minimalist brand is a certified Sulfate-Free, Cruelty-Free, Paraben-Free, and Hypoallergenic skincare line.
The main objective of the brand is to give multitasking products to its customers. Their products' formulations are based on scientific findings that help to regenerate, repair, and reset the skin to perform its best.
This minimalist skincare brand is driven by the prevalent belief in the skin's ability to correct and heal itself. Allies of Skin products are also designed to work on every skin color and type. They have nine different products, which comprises of serums, masks, and a sell-out cleanser.
Is Allies of Skin Vegan?
Yes.
Is Allies of Skin Cruelty-Free?
Yes.
Allies of Skin's Price Range:
$30 – $138
Sigi skincare founder, Xenia Wong, is a 23-year-old who is a firm believer that "skincare doesn't have to be complicated." The Sigi skincare was launched in 2018 and offers a pared-down, well-curated skincare line to help busy women tackle skin problems caused by a hectic lifestyle and pollution.
Having experienced being let down by many products that failed to deliver their promise, Xenia Wong made sure that her skincare products are packed with effective ingredients that deliver results. Each of Sigi's skincare products is a hardworking, multi-tasker that offers different benefits to address your skincare concerns.
This minimalist skincare brand was developed after comprehensive and thorough research using the most advanced Korean technology. No chemicals or fillers were used in the making of the products.
Skincare is basically about getting balanced, smooth, glowing, and healthy skin, and these are all the things that Sigi skincare embodies.
The products are also reasonable and quite affordable. Although it incurs high production costs, the founder also ensures that each product's prices are low enough so everyone will have a smooth, balanced, glowing, glowing, and healthy complexion.
Is Sigi Skin Vegan?
Yes.
Is it Sigi Skin Cruelty-free?
Yes.
Sigi Skin's Price Range:
$25 – $60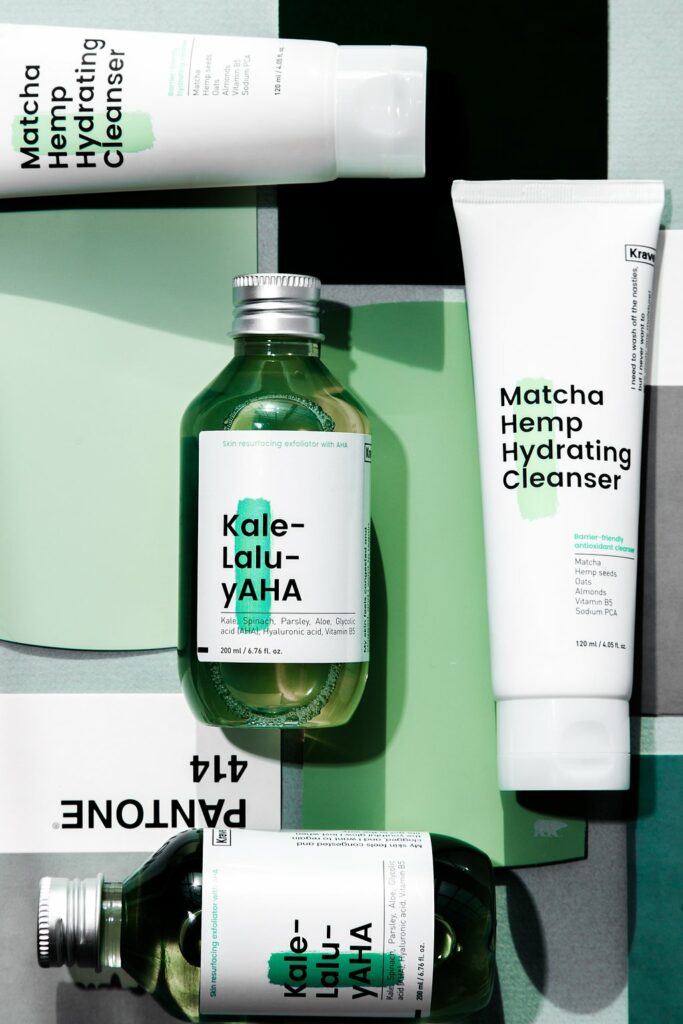 Krave Beauty skincare is a minimalist skincare brand founded by Liah Yoo, a South Korean YouTuber.
She focuses on reviewing beauty products and shares her thoughts towards acne-prone, sensitive skin like hers. She launched her minimalist skincare brand in 2017 and had since seen tremendous success with sales.
Krave products are all about going back to the basics. According to the founder, she realized that many buyers, especially the young ones, were starting to apply too many products to their skin, which led to more inflammation and redness.
This minimalist skincare brand's central ideology or foundation is to break the conventional skincare routine promoted by beauty giants who create products just to sell rather than care about the skin's health.
Krave Beauty combines the benefits of science-baked ingredients and plants while ensuring that it can acclimate the most sensitive and delicate skin types.
Krave beauty started with three products and has since followed up with another product launch. There's every possibility that more products will come.
Is Krave Beauty Vegan?
Yes.
Is Krave Beauty Cruelty-free?
Yes.
Krave Beauty's Price Range:
$16 – $25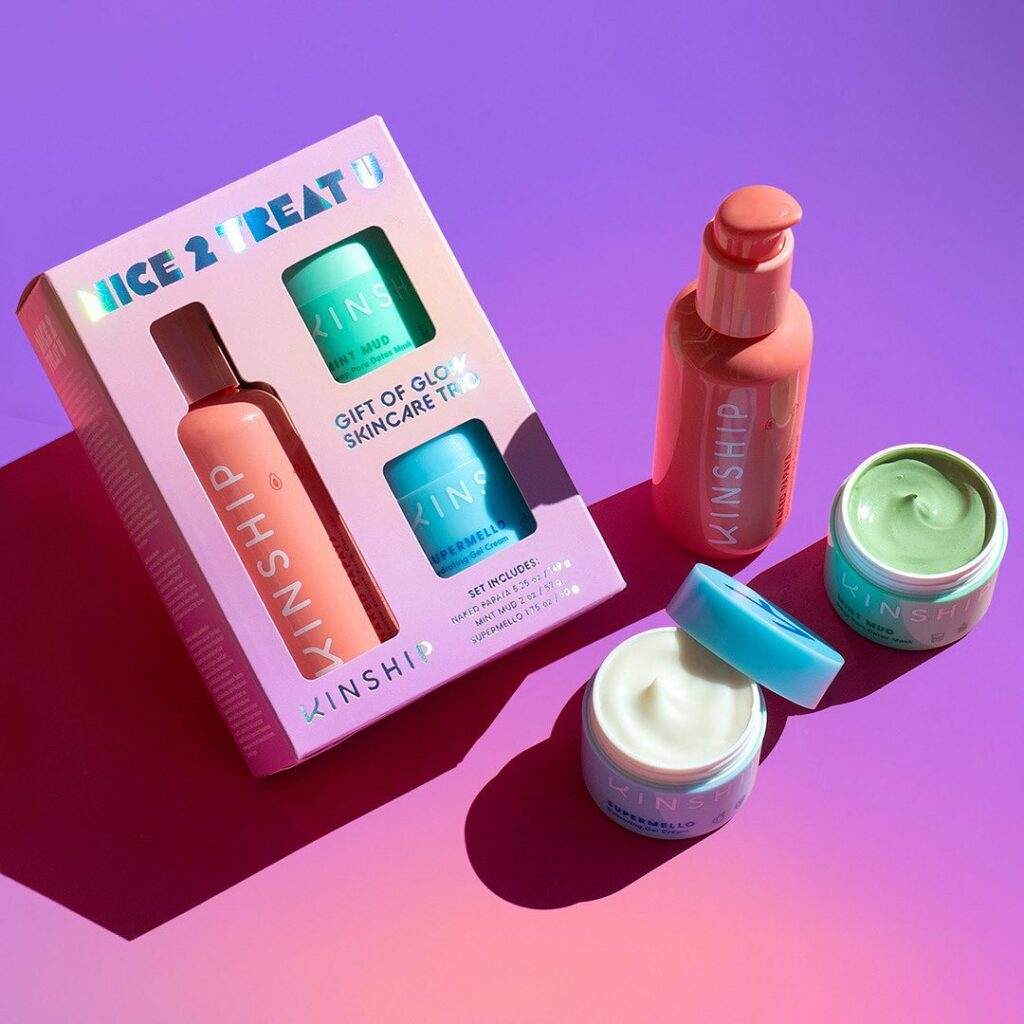 Kinship was launched in November 2018 with five core products. The brand was created by Alsion Haljun and Christian Powell (the former president of marketing at Benefit Cosmetics and co-founder of Juice beauty, respectively).
This minimalist skincare is targeted at younger people, although this is not to say that older people cannot use it. It's safe to believe that both founders discovered a hole in the market and took advantage of it. Both founders have children at home, so they decide to create something their kids and friends could use.
It took two and a half years to create the formula because they were trying to walk the fine line of being efficacious and luxurious from an ingredient point of view while making sure that it is affordable for everyone.
Each one of the brand's products contains what the brand calls the Kinbiome complex. This is a proprietary blend that is believed to improve the balance of your skin microbiome and barrier.
So what is Kinbiome that's the base of all Kinship products?
The Kinbiome is a plant-based pre-probiotic derived from the fermentation of lactobacillus (one of the most popular and trendy probiotics you'd find around, including in probiotic skincare).
One of the best things about this brand's products is the packaging. Apart from being minimal, all the packaging can be recycled.
By partnering with Ocean Waste Plastic on its packaging, they succeeded in making each of their products as eco-friendly as possible. Each one of the products is made from 100 percent PCR (post-consumer resin), half of which is actually ocean waste plastic.
Is Kinship Vegan?
Yes, with the exception of Insta Swipe, which has a small amount of honey in it.
Is Kinship Cruelty-free?
Yes.
Kinship's Price Range:
$10 – $90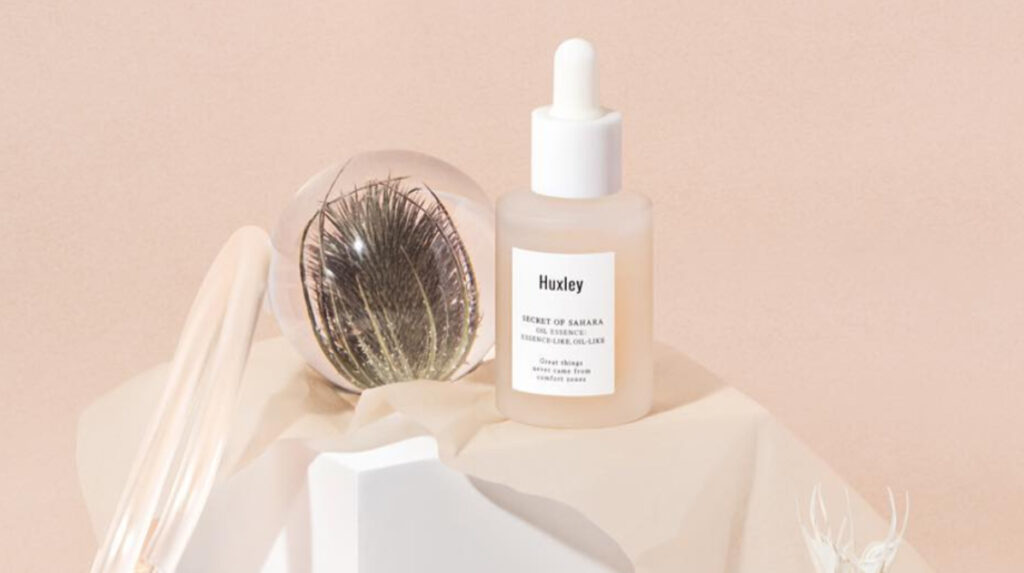 Without a doubt, Korean beauty is one of the world's most effective, luxurious, no-nonsense formulas you will find on the market. Like many other minimalist skincare brands on this list, Huxley is another Korean Skincare brand that sits in the spotlight.
This minimalist skincare brand takes the natural value of skin as its main priority. One of the things that have made Huxley a fan favorite is its product's ability to provide a solution for skin suffering from stress and environmental elements in urban areas.
The name Huxley is gotten from Brave New World's author, Aldous Huxley.
Another reason Huxley has gained such popularity in the skincare world is that some of the formulas used in making some of its products utilize an abundance of exotic ingredients such as its hero ingredient, Prickly Pear Seed Oil.
This ingredient is a natural antioxidant popularly referred to as the "the Secret of Sahara" and is a vital ingredient gotten from the desert. Carefully sliced in Morroco, the Prickly Pear seed contains a high concentration of Vitamin E, boasts of anti-inflammatory and moisture-boosting properties. It is also useful in helping the skin to defend itself against environmental aggressors such as pollution.
Rather than fitting in with the rest of the competition, its product packages are a minimalist yet luxurious accent. Huxley is so popular that most products are consistently sold out on their site. This minimalist skincare brand manages to win customers all over the world because its items are uncomplicated and straightforward enough for anyone to use them with confidence.
Is Huxley Vegan!
Yes.
Is Huxley Cruelty-free?
Yes.
Three is the first and only Japanese minimalist skincare brand on this list. The brand's products are made using as many organic products as possible, and most of the ingredients used are from Japanese soil.
After spending more than 30 years at other famous cosmetic houses, Yasushi Ishibashi decided to launch his own skincare brand in 2009. According to him, there have been many Japanese skincare brands, but none has successfully dominated a global market overshadowed by international brands. He decided he would create the first Japanese brand that can compete with these international brands, and the result was Three.
This minimalist skincare brand's founding principle is that the mind, body, and skin are inseparable, founding the name "THREE."
The brand's products actively support the skin by strengthening its natural mechanism to enhance its beauty.
Three has four different types of products: balancing, concentrate, conditioning, and AC. Each one of these products serves a distinct purpose.
The balancing helps the skin's natural moisture and oil balance; the concentrate is for anti-aging while the conditioning is a night care product, and the AC is a body line that focuses on massaging benefits.
The brand sells other cosmetics too, such as make-up and hair creams
Whenever you buy a skincare product, the thing you look forward to the most is the product's effectiveness, and Three ensures that.
This is what sets this brand from other beauty brands. Its minimalist yet beautiful packaging makes it easy to fall in love with the product.
Is Three Vegan?
Not 100% sure. However, they do NOT use any genetically modified ingredients, artificial fragrances or coloring, or parabens.
Is Three Cruelty-free?
Yes.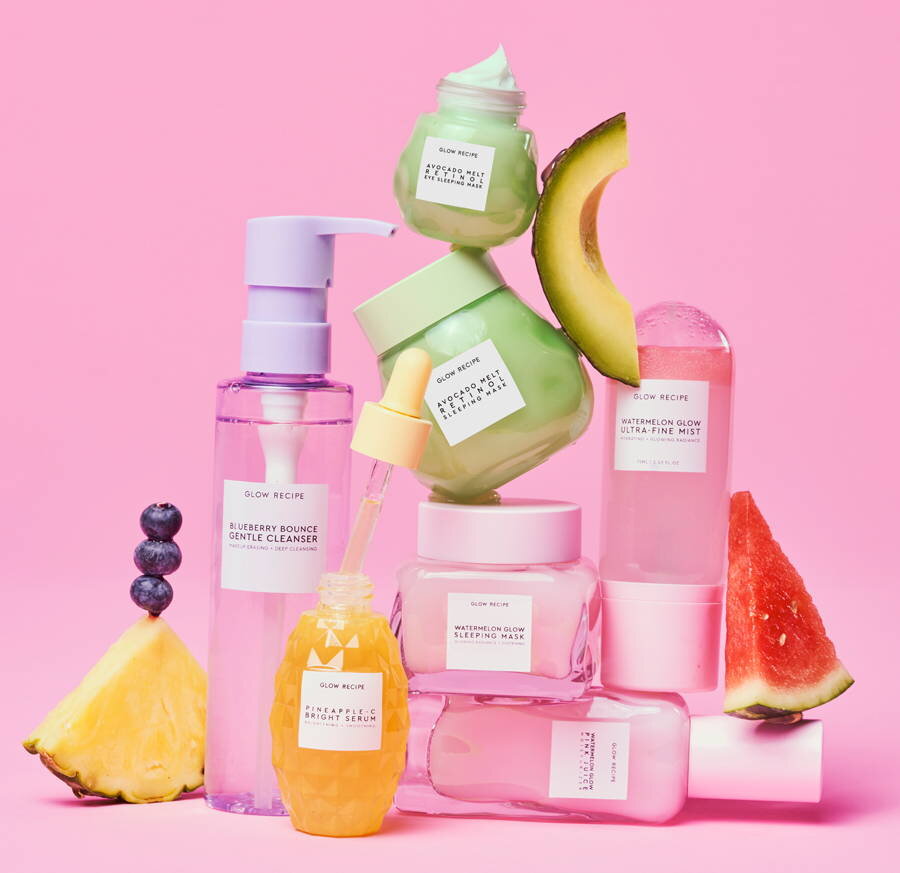 Before Glow Recipe came into the skincare market, it was challenging to find K-beauty products outside Korea. Glow Recipe changed that narrative and made Korean beauty, or K-beauty, as it is now commonly called, easily accessible.
Although Glow Recipe is popularly known for its adorable fruit-shaped skincare products, the brand first got its footing by building a marketplace for Americans to shop the best beauty products Korea offers.
Co-founders of Glow Recipe, Sarah Lee and Christine Cheng, are long-time friends and business partners who foresaw that K-Beauty was about to explode and seized the opportunity to create their mark in the beauty world. Realizing that American customers were willing to experiment with new skincare and cosmetic brand, they developed the idea to launch Glow Recipe.
Glow Recipe is a fan favorite and is beloved by editors and bloggers. This minimalist skincare, Watermelon Glow Sleeping Masks, is sold every three minutes. The fact that none of its products tops $50 makes it one of the most talked-about beauty products in the world.
By distilling all their years of experience into their skincare line, the Glow Recipe brand became a force to reckon with in the beauty world. This was primarily due to their unique bilingual, bicultural expertise, which enabled them to bridge the US and Korea gap.
Each one of the brand's products is easy to use and will make your skin lit-from-within. Glow Recipe products are made with the highest quality natural ingredients. They are cruelty-free, clean, and free of parabens, phthalates, sulfates, and many others.
Is Glow Recipe Vegan?
Yes.
Is Glow Recipe Cruelty-free?
Yes.
Glow Recipe's Price Range:
$15 – $50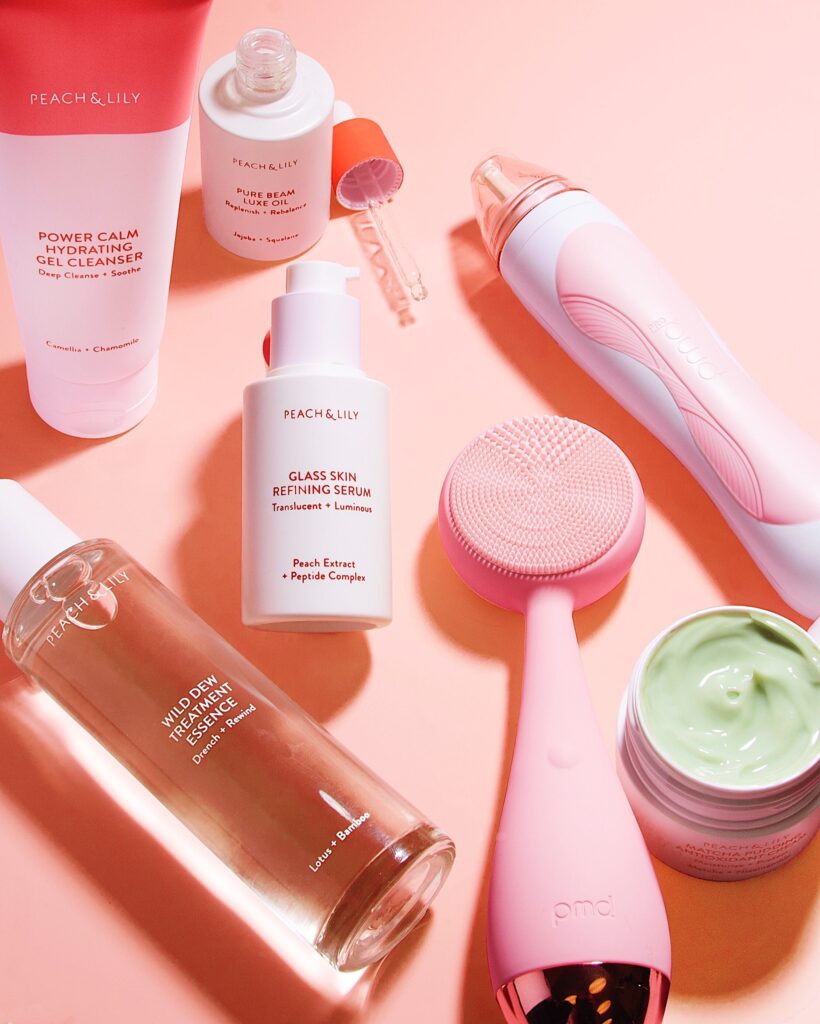 Founded by a Korean immigrant and a Havard Business School graduate, Alicia Yoon, Peach & Lily is a popular e-commerce startup responsible for connecting international online shoppers with Asian beauty products. Yoon developed a $30 million company over the last decade without any influencer marketing or institutional funding.
Peach & Lily's products are fantastic for everyday use. They are practical and gentle on the skin even though you might have to use the recovery stick with a light hand to avoid buildup. The products are also cruelty-free, vegan, and do not contain any synthetic fragrances. The fact that the brand cannot keep the collection in stock is a testimony to this.
When the brand was developing its products, a lot of dedication was put into research, testing, and formulation so that the products were released with real and measurable results.
Yoon revealed in a blog post that the project took two years before they arrived at their desired results.
The masks, for instance, are fabricated using a silky cellulose material gotten from cottonseed fibers. They are thin and lightweight but offer a high level of absorption. The Glass Skin is another fan favorite that can be worn in 3 different ways. It also moisturizes the skin, fights damage, and calms the skin.
If you are looking for a gentle yet effective everyday product that will work on all skin types, Peach & Lily could be your destination. The founder herself struggled with eczema since childhood and this is why she insists that her products are clean, gentle, and contain 100 percent non-toxic ingredients.
Is Peach & Lily Vegan?
Yes.
Is Peach & Lily Cruelty-free?
Yes.
Peach & Lily's Price Range:
$27-$43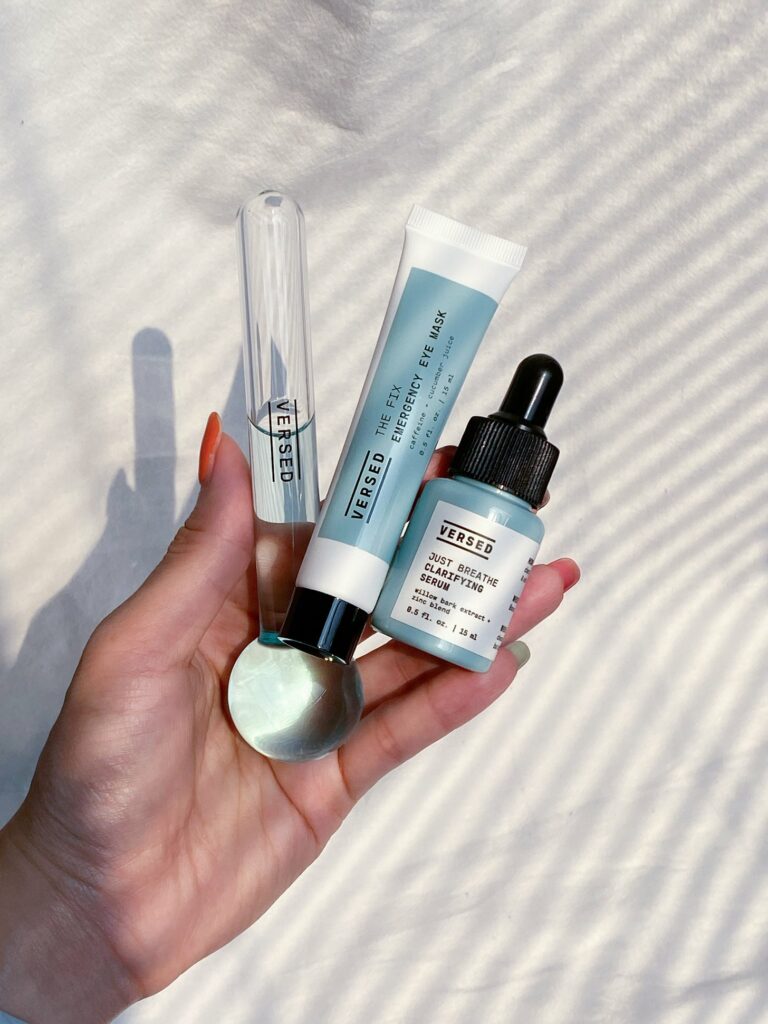 This new skincare brand launched on the 19th of May 2019 and is the first digitally incubated, clean skincare brand to debut mass retail in its first year.
The principle which guided the formation and establishment of this brand is to make skincare easy and affordable for everyone.
Versed is a skincare line created by the makers of WhoWhatWear. The brand's founder Kathrine Power and co-founder of Clique Media decided to make a skincare line that is not complicated and is results-driven while also being clean and environmentally friendly. Using science-baked formulas that comply with the EU standard, Versed has been able to achieve this.
Their products also come with easy-to-read packaging with icons that make it easy for you to determine its purpose. The simple packaging of their products is one of the reasons their products come at a cut price.
Every Versed product was vigorously tested by more than 9000 people in their community who weighed in on everything from performance to the packaging.
Versed products are made from effective formulas with no added fragrances or colors. There are no added phthalates, parabens, mineral oil, petroleum, BHA, talc, etc. Each product addresses a particular skin concern using tried and trusted ingredients such as Vitamin C hyaluronic.
Is Versed Skincare Vegan?
Yes.
Is Versed Skincare Cruelty-free?
Yes.
Versed's Price Range:
$10 – $22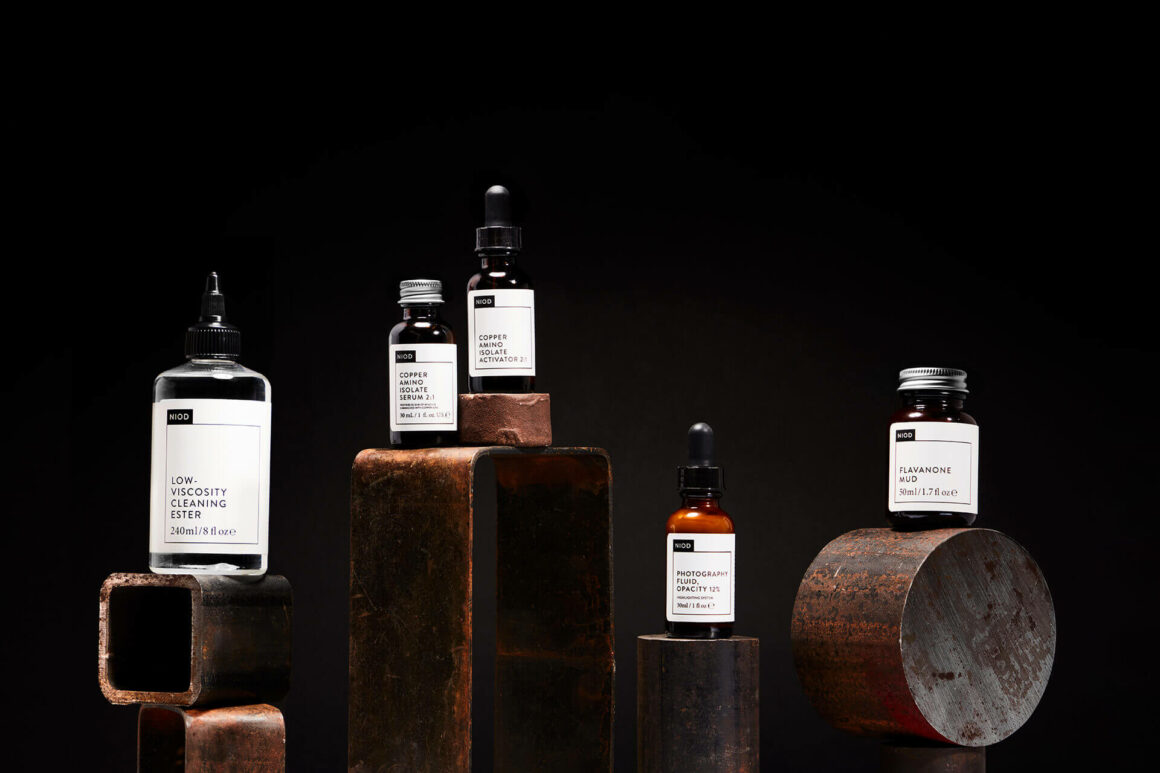 If DECIEM were a football star, it would be Lionel Messi, Neymar Jnr., Zlatan Ibrahimovic, Cristiano Ronaldo all rolled into one all all-star. DECIEM is the parent company of more than nine brands featuring make-up, body products, skincare, haircare, and supplements. The brand's lack of a marketing budget or PR means they can keep their cult-like followers happy with affordable prices.
Brandon Truaxe founded DECIEM, a visionary who was tired of the industry mark-ups for low-cost ingredients and decided to create a unique brand (well, brands) that aimed to off-center the established giants in the beauty industry.
DECIEM launched "The Ordinary" in 2016, a skincare and make-up brand. The Ordinary attracted massive success following its launch.
The brand has two other lesser skincare luxury lines with one of them known as NIOD (Non-Invasive Options in Dermal Science).
NIOD was established due to Truax's own desire for a personal line made of the highest-possible grade ingredients and best of quality. The name NIOD is titled with chemical abbreviations and clad in a modest scientific packaging. Every component in NIOD's products has a purpose, unlike many other brands where the first four or five ingredients have an active component.
If you look at the NIOD range, you would realize that the products have technical names that perhaps fit more to a lab shelf. It might appear confusing, but don't allow that to put you off.
NIOD takes those scientific, results-driven formulas out of the lab and brings them straight to your bathroom cabinet. Every one of the brand's products uses cutting-edge ingredients to create powerful skin solutions. NIOD products cater to all skin types with resolutions to all skin problems, from dryness to acne to aging.
NIOD products primarily focus on maintaining the skin's overall health and improving the dermal cells' lifespan, so they age better.
The lack of any marketing strategy or budget means that all the brand's time, energy, and focus goes into research, testing, and developing high-performance skincare. This helps the brand to ensure they keep delivering the most advanced formulas available.
Is NIOD Vegan?
The majority of them are! They have a product legend for each product on their website.
Is NIOD Cruelty-free?
Yes.
NIOD's Price Range:
NIOD products are slightly more pricey because the brand focuses on long-term results and uses a more advanced formulation.
$35 – $90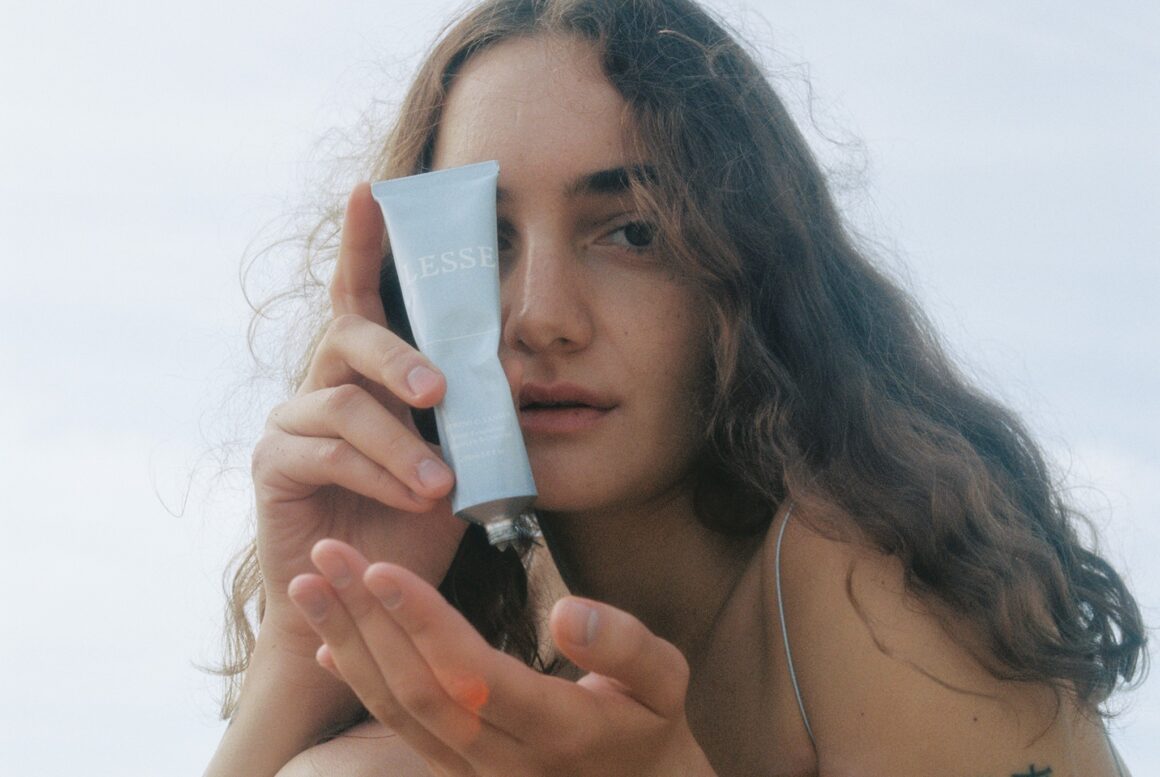 A skincare brand that truly embraced the idea of minimalism is LESSE. Inspired by the aforementioned famous minimalist quote, its founder Neada Deters, focuses on making her entire product line a go-to solution for people who want to declutter their daily skincare practices and still feel beautiful every day.
LESSE believes in the importance of quality over quantity and has launched a handful of highly effective products based on organic ingredients. Its main mantra is to combine the benefits of high-performance botanicals with sustainable practices so that both our skin and our planet can breathe.
That is why LESSE grows its ingredients and delivers the product through eco-friendly packaging solutions. Additionally, each order has the option of carbon offset, which provides the customers with an opportunity to contribute even more to carbon neutrality by 2024.

With the belief that organic skincare is a universal necessity, their products are meant to solve our skin's common and chronic issues. All of these products are made in Canada, while the botanicals are provided by reliable, sustainable, and ethical partners worldwide.
Is LESSE Vegan?
LESSE is primarily vegan except for a small amount of honey used in its Bioactive Face Masque. The supplier of this ethical honey harvests it to help their population of bee colonies survive and thrive. 
Is LESSE Cruelty-free?
Yes, LESSE promises its products to be always cruelty-free. 
LESSE Price Range
$45-185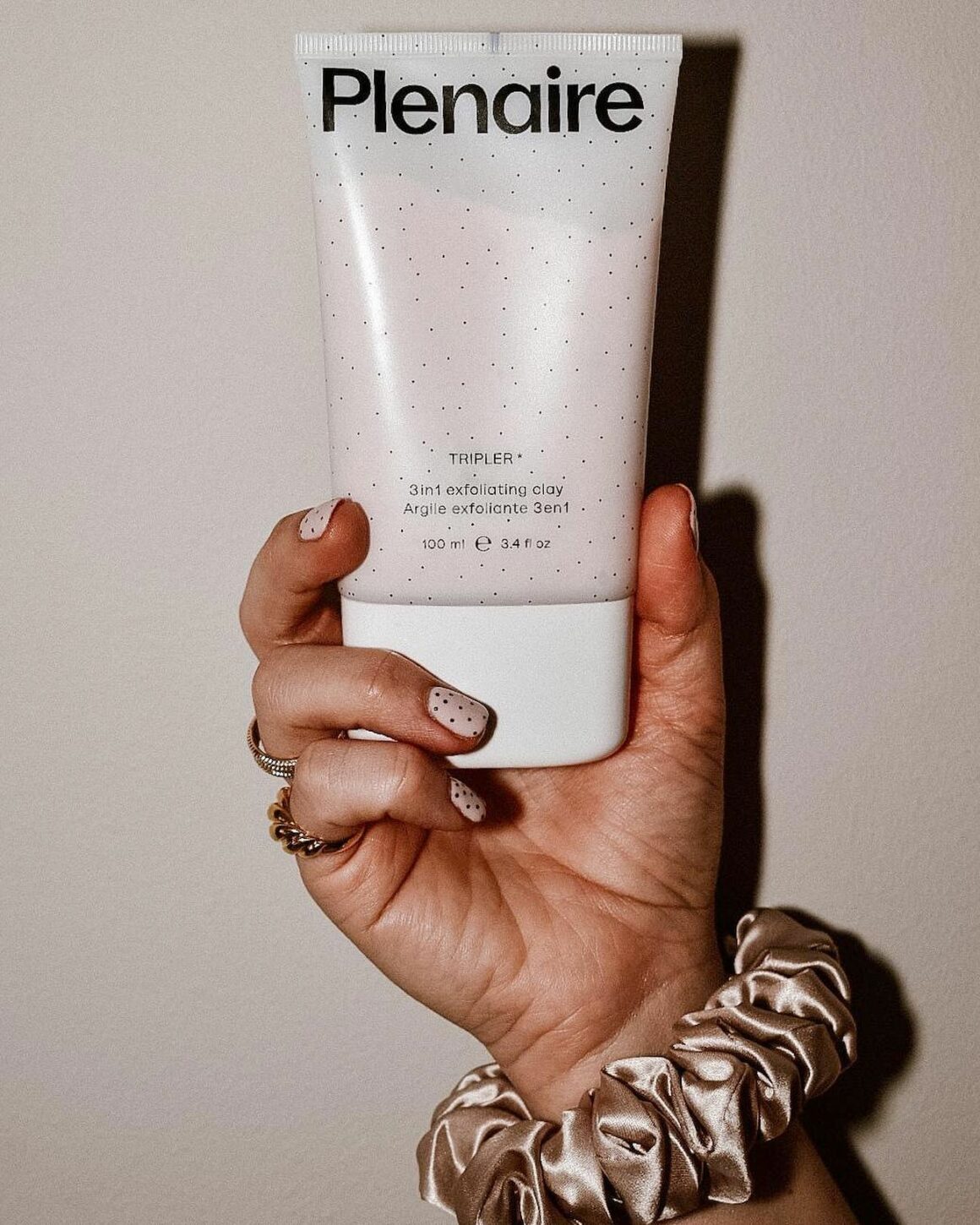 Namrata Kamdar created the minimalist skincare brand after she experienced burnout and post-natal depression. Such sufferings led her to realize that young women today require skincare alternatives that ensure safety, pleasure, and effectiveness all at once. 
Its name comes from the French expression "plein air" which translates to "in the open air." The brand wants its consumers to embrace its natural beauty and celebrate it in the open with its offerings.
Plenaire specially aims to serve the young people who are only starting their journey of skincare. Instead of focusing on the scientific aspects like most others, this brand also chooses to keep self-care and emotional wellbeing on top of its priority list.
Although their products are primarily meant to be an accessible luxury for Gen Z, consumers worldwide that are looking for a sustainable skincare solution can rely on them as well. This direct-to-consumer brand only uses ingredients that will be gentle to sensitive skin and fully recyclable packaging to keep our planet safe.
Is Plenaire Vegan?
All the products of Plenaire are 100% vegan, which is reaffirmed by their registration in the Vegan Society.
Is Plenaire Cruelty-free?
Plenaire says they will never test their products or the embedded ingredients on animals. They also hold their suppliers to the same oath and standard. 
Plenaire Price Range
£22-36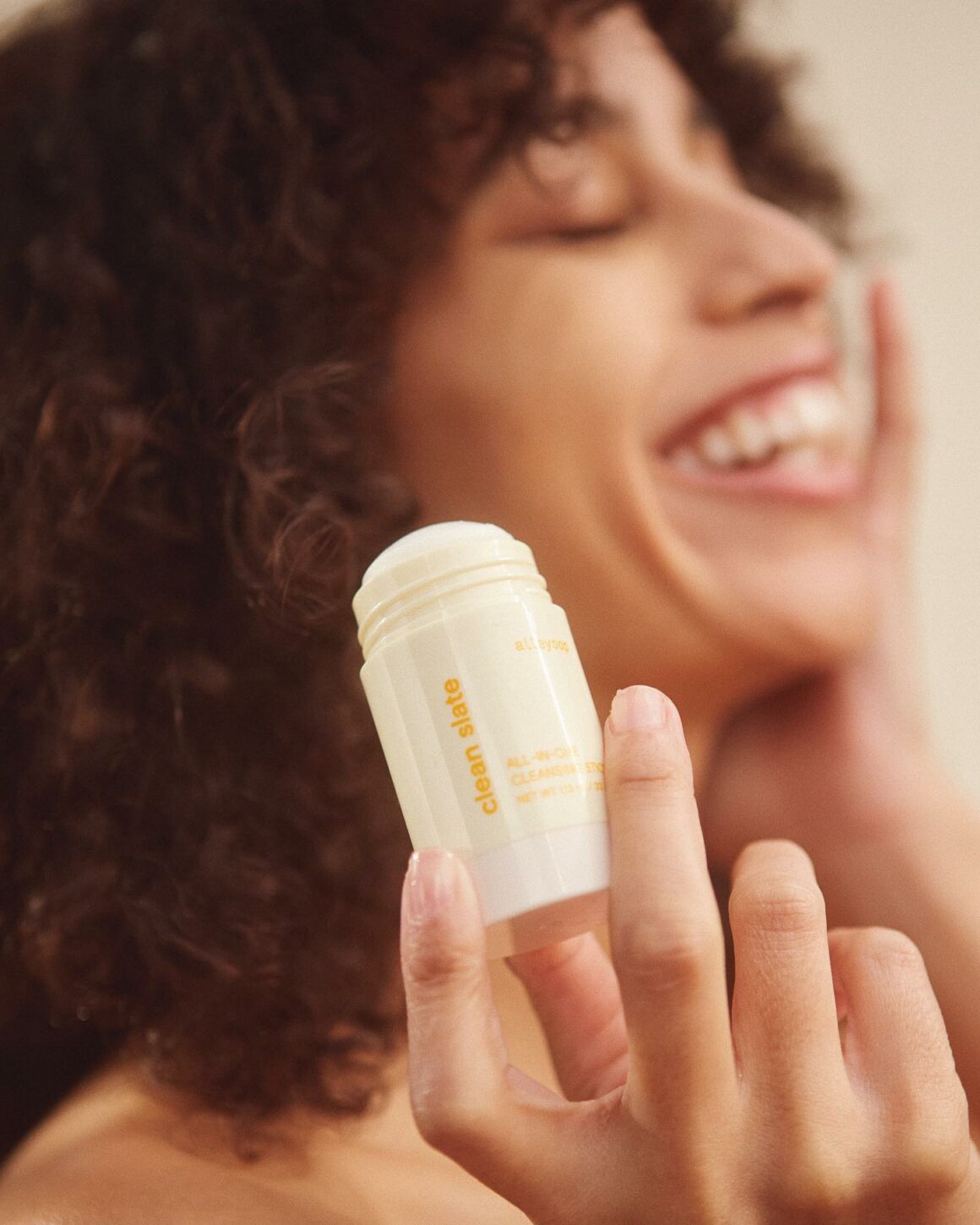 With the slogan "Take care, not time," Alleyoop caters to the people who are tired of keeping a whole timetable to maintain their skin. Instead of having 20 steps for skincare every day, one can get it done in a few minutes with their efficient products following the minimalist skincare concept. 
Utilizing versatile formulas, each of these products can do the job of multiple skincare items by itself. This, along with their intentional designs, can save time, space, and energy simultaneously. Moreover, fewer products mean less packaging, which adds to their sustainability.
In addition to makeup and skincare items, their product line also includes grateful journals, bags, mouth sprays, and beauty kits.
Is Alleyoop Vegan?
Yes, all products of Alleyoop are vegan.
Is Alleyoop Cruelty-free?
Alleyoop is a cruelty-free brand that does not test on animals and is recognized as a PETA Business Friend.
Alleyoop Price Range
$8-85