This article contains affiliate links for which I may receive a small commission, at no additional cost to you, should you decide to make a purchase by using them. Learn More
Is there anything better than a nice, warm shower with one of your best-smelling body washes?
So what if the smells are an amalgamation of chemicals and whatnot. You get what you want in the end. Does it matter if the brand uses different ingredients and chemicals to accomplish their promise of strawberry and rose in every squirt!
You may not like the answer to this, but yes!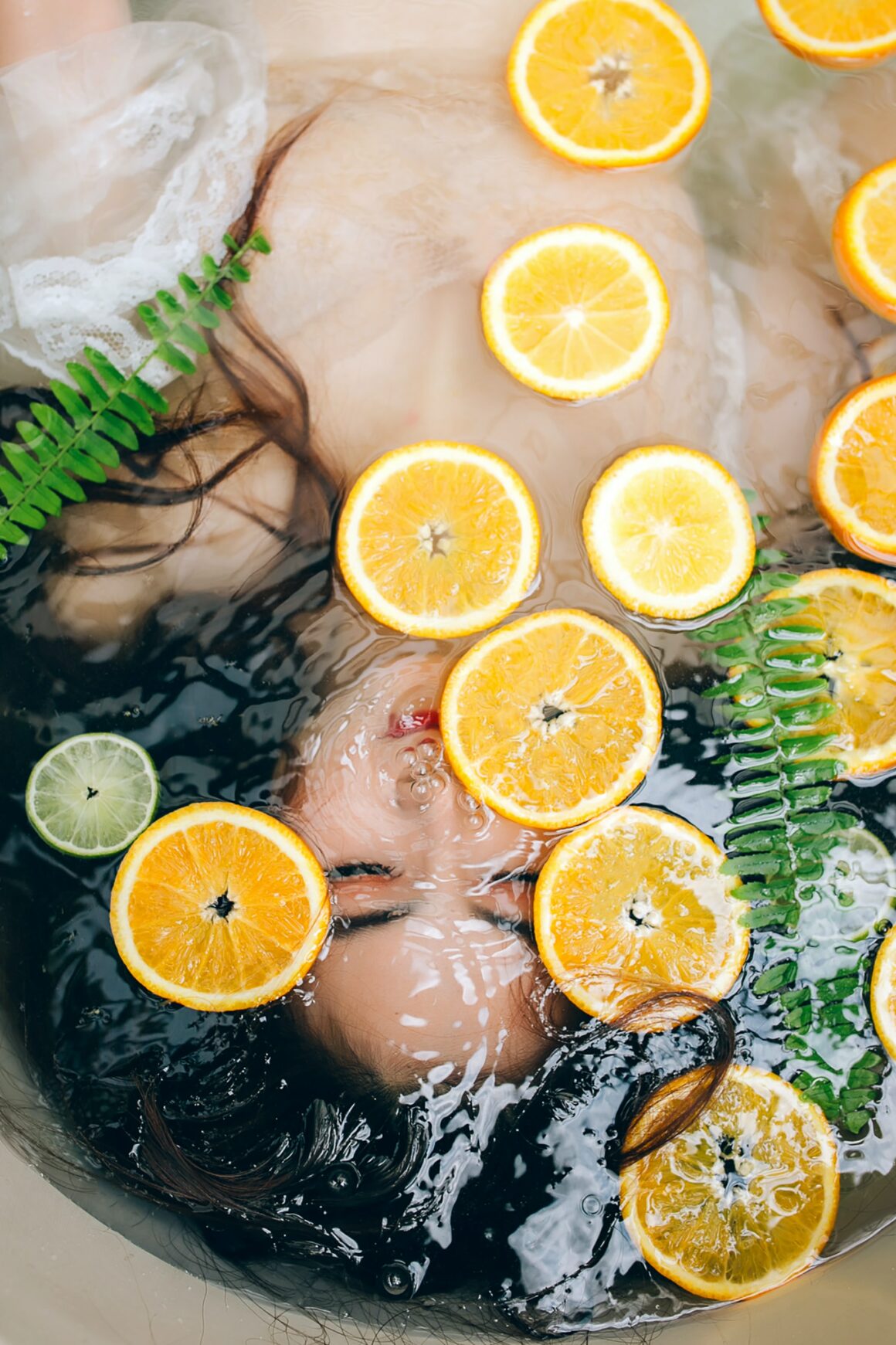 Why You Should be Concerned about Common Body Washes
It may seem like an overestimation of the facts. How can your small 12-ounce bottle of body wash bring damage and chaos to the environment?
Remember that when talking about the environment, it's not only your bottle of body wash that matters. According to Statista, a total of 245.32 million Americans used body wash in 2020.
Additionally, the global value of the bath and shower products market has increased to $41.5 billion. Considering that this value is estimated to reach $48 billion by 2022 (next year!), think about how much product is used, the ingredients accumulated, washed down the drains, and the oceans.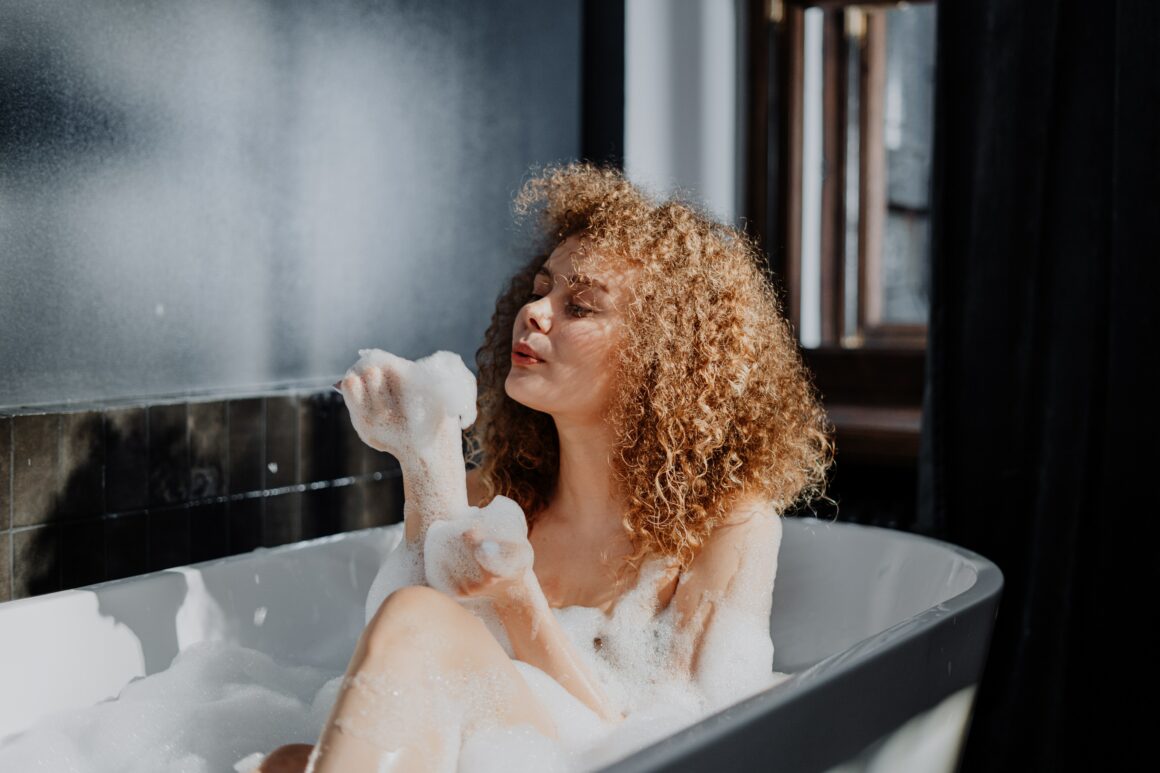 An article in Greatist goes into detail on how body washes and products are affecting the environment. Taking the example of microbeads, which exfoliate your dead skin, these beads don't gather in the corner of your shower. They wash away and enter the waterways. And why that's a big issue is that microbeads are made of plastic. That only adds to the plastic pollution that's currently ravaging our oceans.
Fortunately,
With all this doom and gloom, the good news is that the beauty industry is aware of this glaring problem. And are slowly, but surely, carving out a path so consumers can make better choices for the planet.
They're doing so by offering all-natural body washes.
These products are made with natural ingredients, gathered right from the source, and used with a minimal list of permitted chemicals and preservatives to ensure good shelf life.
What Makes Such Products Good for the Environment?
Aside from the natural aspect, what makes these products much safer for the environment is that they are typically organic and cruelty-free. And as consumers, this assures us the products we buy and the money we spend goes to supporting a company that's doing its best to protect the environment.
The Best All-Natural Body Washes
1. Native Women's Body Wash
Ethics | Cruelty-free, clean ingredients, residue-free, made without sulfates.
This product is available in six classic scent selections, including unscented. They also offer three unique scents under their Jungalow promotion.
Native is very open about their products and provides the list of ingredients with complete information on what they are. So, you don't feel like you're getting duped into buying something you shouldn't. The formula for the women's body wash is also lightweight. So, it doesn't feel like you're lathering yourself with a chemical-laden thick, buttery, syrupy liquid. Instead, the product leaves you feeling refreshed and skin smooth.
Another excellent quality about Native is the pricing. If one scent doesn't titillate your senses, for $8, you can pretty much get any other scent you want and not feel like you're breaking the bank.
2. Alaffia Everyday Coconut Body Wash – Purely Coconut
Ethics | Ethically-traded ingredients, clean, and sulfate-free, uses fair trade virgin coconut oil
Alaffia is a well-known company in the natural beauty industry. GMP (Good Manufacturing Practices) certified and For Life certified by ECOCERT, so you can be sure that you'll receive premium quality products.
As a minority-owned business, the company also receives accolades for catering to people's skincare needs with different problems. Their Authentic African Black Soap, inspired by Togolese mamas' home remedies, is particularly popular for its cleansing effects for sensitive skin. However, it's the everyday coconut body wash that brings in the crowds.
Made with coconut oil, coffee berry extract, and unrefined shea butter, this product cleanses and soothes your skin, taking away all pollutants, leaving you with nourished, fresh, pampered skin. Alaffia goes one step further with their product's ingredient list and explains how they made their body wash, so you get the know-how of every step that goes.
3. Milk + Honey Body Wash Nº 08
Ethics | Cruelty-free, no artificial colors, paraben-free, propylene glycol-free, safe preservatives, toxin-free
Milk + Honey is a famous natural brand, so you may have already seen enough reviews online to know that this product is legit.
Their no. 08 blend in particular, though, ticks all the right boxes. With combined fragrances of lavender and eucalyptus, this body wash uses organic ingredients, essential oils, and organic castile soap to create a formula that soothes and rejuvenates your pores. The product only features two key ingredients. However, whatever else is added is marked safe and satisfies global safety standards.
The product also comes with a recyclable refill pouch, so you can throw it in the recycle bin without another thought. Though it is more expensive than your average store-bought body wash, the 51 FL oz. should last you for a lot longer. So, that makes up for the hefty price.
4. 100% Pure Vanilla Bean Nourishing Shower Gel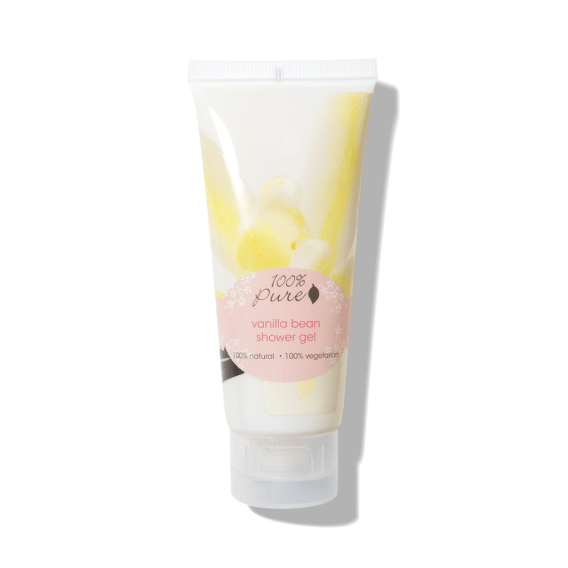 Ethics | Environmentally sustainable, guaranteed 100% pure, free from harsh or toxic ingredients, naturally pigmented, free from animal-sourced ingredients, free from FD&C colorants, heavy metal dyes, cruelty-free
Let's face it; there's nothing better than the scent of vanilla bean to wash off that workplace grime after a hard day!
The 100% pure vanilla bean shower gel is one in a large selection of shower gels at 100% Pure and is a genuinely delightful thing to behold.
Using only natural ingredients, the gel somehow accumulates a rich foamy later that swipes away oils, dirt, and impurities. It rehydrates the pores and relaxes the skin. And with the help of its additional ingredients, such as coconut oil, aloe vera, as well as red algae, this product leaves your skin feeling lusciously smooth and silky.
Last update on 2023-10-04 at 03:20 UTC / Affiliate links / Images from Amazon Product Advertising API / DetailsProduct prices and availability are accurate as of the date/time indicated and are subject to change. Any price and availability information displayed on [relevant Amazon Site(s), as applicable] at the time of purchase will apply to the purchase of this product.)
Besides that, the green tea essence allows the skin to lock in moisture, so even after, you don't feel the need to slather on an extra layer of moisturizer. The 100% Pure vanilla bean gel will do it for you!
5. True Botanicals Nourishing Wash
Ethics | Cruelty-free, vegan, organic, made with safe ingredients, free from carcinogens, paraben-free, free from endocrine disruptors, free from phthalates, free from synthetic fragrance, non-GMOs, SLS & SLES-free
True Botanicals presents their clean, luxurious, nourishing body wash that relies on essential ingredients to give your pores the ultimate skincare experience.
It is made using key ingredients such as green and white tea, aloe leaf extract, and olive fruit extract. But this body wash includes numerous other oils and naturally-sourced ingredients that give it the perfect lather and richness.
This nourishing wash also has a delicate, soft, woodsy, citrusy fragrance inspired by the Northern California staples that do the job well without cloying your olfactory senses. I encourage completing your set of products from True Botanicals by purchasing the nourishing shampoo, conditioner, and lotion. But, if you have sensitive skin and worry about skin reactions, try the body wash first, and prepare to be amazed!
6. Ursa Major Citrus Riot Body Wash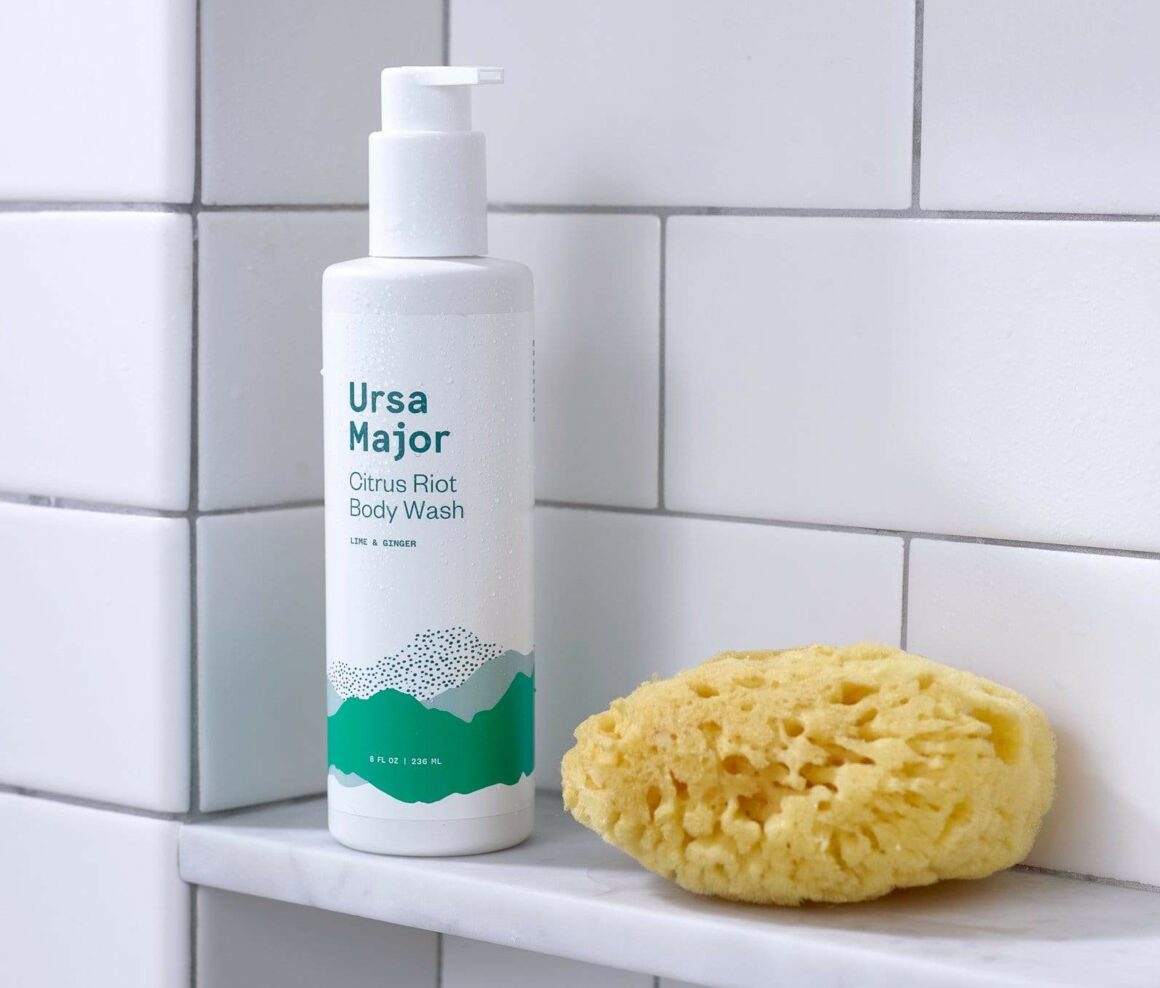 Ethics | Gluten-free, cruelty-free, vegan, free from petrochemicals, SLS- & SLES-free, paraben-free, free from synthetic fragrances and artificial color, free from glycols, free from silicones, sulfate-free, and free from PEGs.
In contrast to your average natural body wash, this product has a zing and zest that takes it to another level.
Thanks to its sensational ingredients, this citrusy shower gel refreshes your skin and strips it of all impurities without stripping your skin of its moisture. While thoroughly cleansing your pores, this product hydrates and soothes your skin to ensure that you don't feel dry or creaky after your shower.
Last update on 2023-10-04 at 03:20 UTC / Affiliate links / Images from Amazon Product Advertising API / DetailsProduct prices and availability are accurate as of the date/time indicated and are subject to change. Any price and availability information displayed on [relevant Amazon Site(s), as applicable] at the time of purchase will apply to the purchase of this product.)
Despite its natural base, the Ursa Major body wash also provides a rich lather. So, if you're in the mood for a bath and want a deliciously refreshing shower gel to soothe your senses, this product is the only thing that will give you the fun experience you want. Remember, though, if you're looking for an overwhelming scent, you won't find it. Most basic body washes rely on synthetic ingredients to exaggerate smells and lather.
But the Ursa Major Citrus Riot captivates your senses with a subtle but powerful scent, all achieved through natural, authentic ingredients!
7. Shea Moisture 100% Virgin Coconut Oil Daily Hydration Body Wash
Check Price at LookFantastic.com
Ethics | 100% natural, ingredients sourced from around the world, pure key ingredients
Shea Moisture has a long history behind it. Their products are made with recipes handed down from healers, and their ingredients are gathered from around the world and picked to complement one another properly.
The 100% Pure Virgin Coconut Oil Daily Hydration Body Wash is one example of such perfection. Made by using virgin coconut oil, coconut milk, and the best parts of the fruit, the blend comes enriched with all the goodness your skin needs. The company also relies on natural ingredients to get a rich, soothing lather. And with its excess of coconut, you get a scent that takes your senses on a journey.
Shea Moisture has a long list of products that use various natural ingredients as the star, so if coconut is not your choice, you can always find another favorite. But for those who love organic body care products, the Shea Moisture body wash is the perfect choice for you!
Closing Thoughts
All of the products mentioned above offer you the chance to do your part for the environment. And while it may not seem that buying one body wash will make any difference.
Be assured that with your support, these companies are supporting more outstanding organizations that, through hard work, are taking care of the planet and correcting our wrongs to make a better, healthier, beautiful future.