This article contains affiliate links for which I may receive a small commission, at no additional cost to you, should you decide to make a purchase by using them. Learn More
Surely, you've heard of the adage – simplicity is the ultimate sophistication. It is said by the artist Leonardo da Vinci who gave us some of the most beautiful paintings.
To make sense of the word, simplicity means to cut back on clutter, let go of trivial distractions, and focus only on the essentials. And sophistication denotes finesse, confidence, and elegance.
When applied to the beauty industry, you can say it is everything the Minimalist Makeup trend stands for. It promotes the wise use of your resources by doing a lot more with less – but still achieving the look you want.
Many individuals practice the concept by applying little makeup, using only products they believe are essential to celebrate their natural features. Others approach it by clearing up space in their drawers by using just two or more fundamental things, another way to promote intentional consumption.
For some people, it's all about saving time by using multipurpose products. The time saved from previously lengthy beauty routines becomes moments with the family, minutes for meditation, an extra hour of exercise, and much more.
Minimalism in makeup is closely tied with sustainability as well. Others like the idea of using fewer products, which means fewer materials are sourced. Environmental-friendly products are not just mere options or alternatives but also norms that many eco-conscious consumers actively look for.
While it manifests differently for many people, the important thing is that the following principle stands: By reducing complexity – whether material or nonmaterial – we declutter physical and mental space and make room for only what's essential.
In other words, minimalism in makeup circles back to the fact that beauty is inherently found in nature.
Less is More
Gone are the days when you have to carry 15 different products and spend hours putting your makeup on. Instead, it encourages a much more feasible routine that enhances your natural beauty. It transcends to other facets of your lifestyle and leaves a positive impact on that.
In today's day and age, homegrown brands with positive advocacies are rapidly revolutionizing the makeup industry. You'll find the most efficient, innovative, and empowering brands and products from the most sincere founders.
Let's look at some of the most popular minimalist makeup brands below: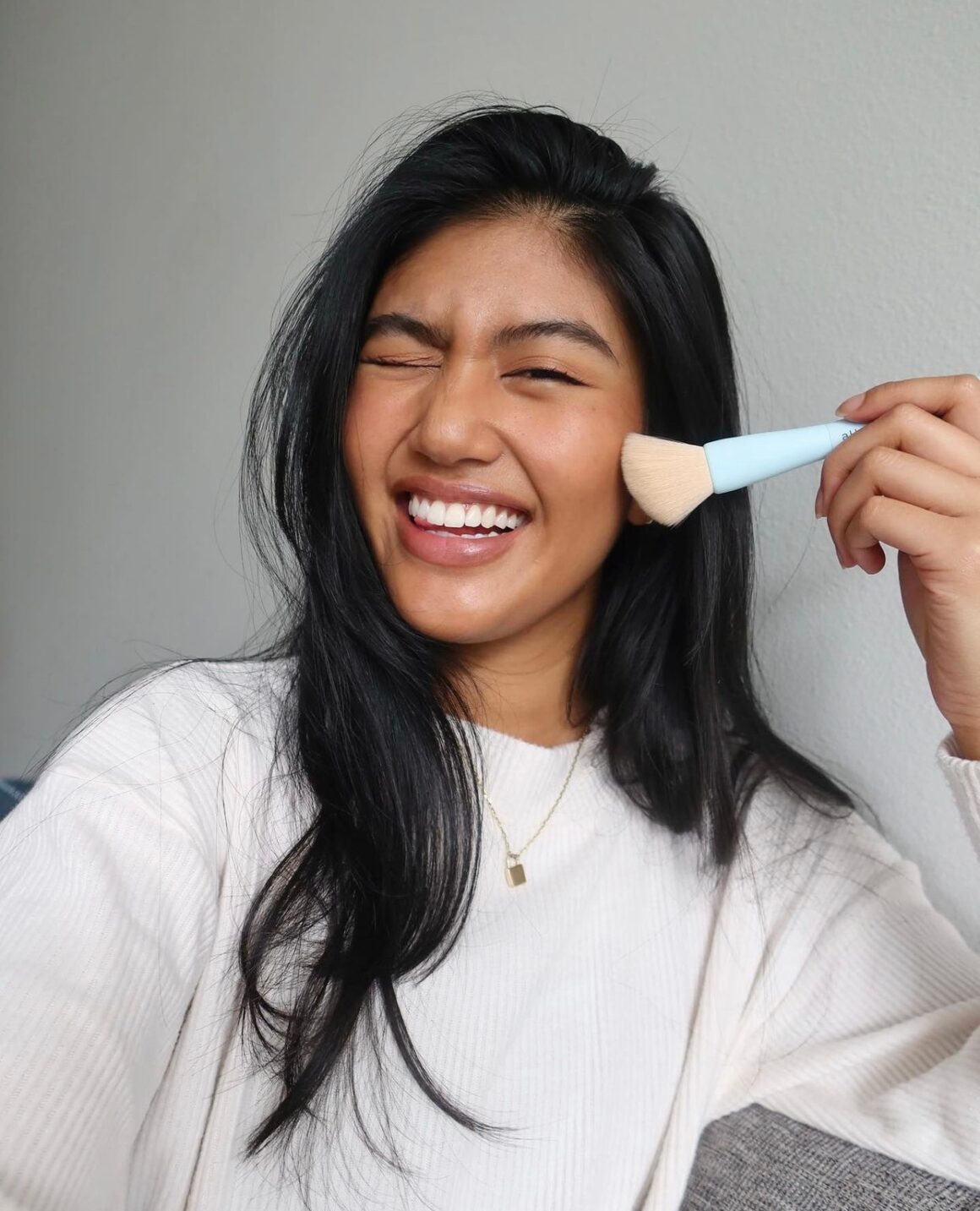 Based | Los Angeles
Launched in | 2018
Ethics | Cruelty-free, with sustainability initiatives
Price Range | $8 to $85
Alleyoop understands the challenges of the contemporary world and how it affects our taking care of ourselves. That's why they came up with personal care products that let you do more with less. What used to be a 20-step routine is now a short and sweet self-care regime, while a formerly cluttered dresser can now be carried in a handy pouch. 
Their versatile formulas create a single product for three or more purposes, such as a 4-in-1 makeup brush and a 3-in-1 razor. You'll be impressed by how clever their designs (and product names) are. In addition, these beauty items are paired with recyclable packaging, resulting in less use of resources.
What's more, team Alleyoop is in partnership with Cleanhub on the way to becoming plastic neutral. For every order, they remove an equivalent amount of waste that otherwise goes into the ocean. 
If there's one thing this beauty brand hasn't done yet, it's coming up with a better word for efficiency to describe their products.
Is Alleyoop Vegan?
Alleyoop makes sure their products are all-vegan and also paraben-free.
Is Alleyoop Cruelty-free?
Yes, their products are not tested on animals. They are a listed company in the Leaping Bunny Program and PETA Cruelty-Free Program.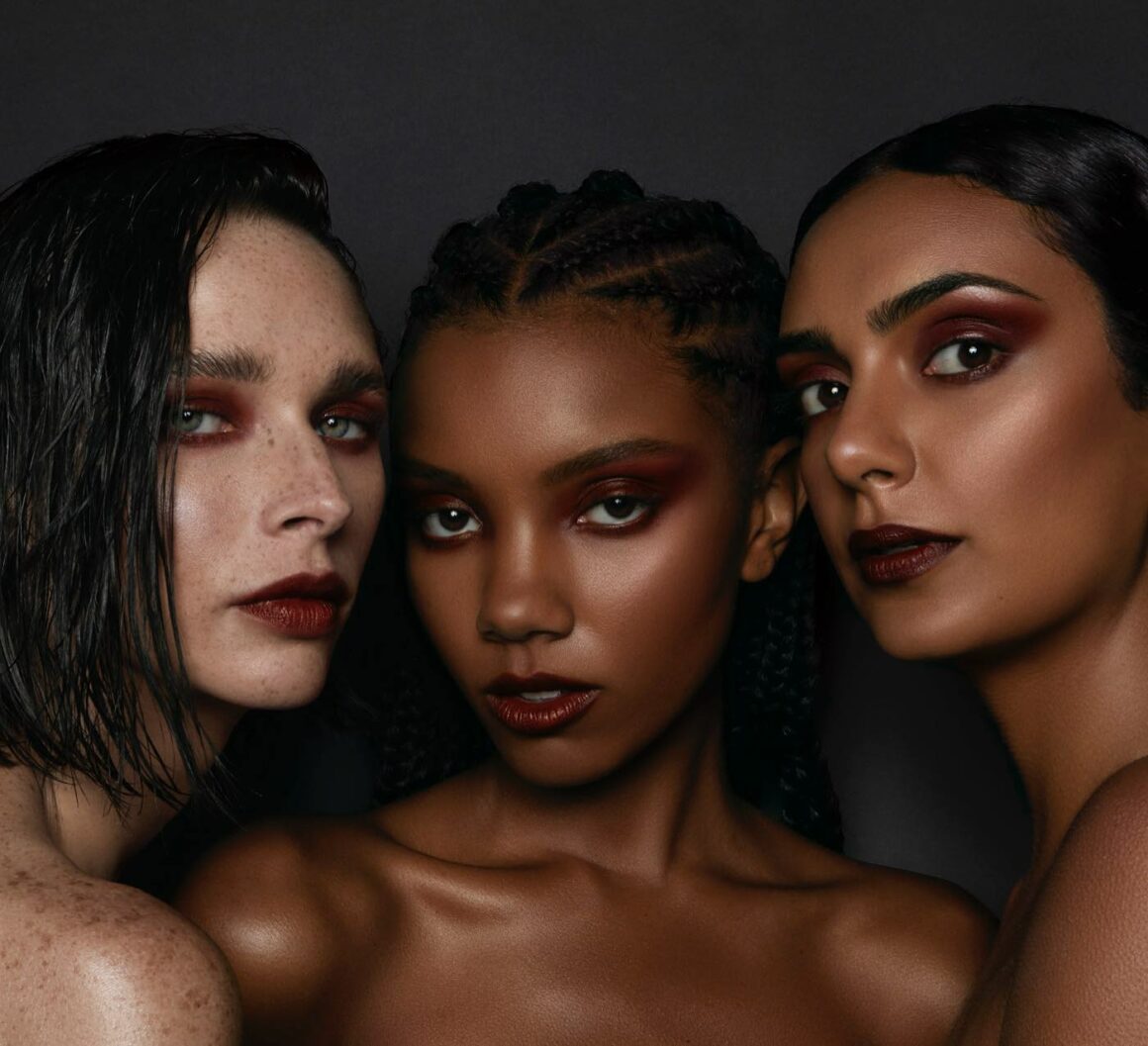 Based | Los Angeles
Launched in | 2014
Ethics | Discloses all-natural ingredients and cruelty-free sources
Price Range | $24 to $182
As soon as you find out that Rituel de Fille translates to Ritual of the Girl, it immediately evokes a sense of femininity, creativity, and magical intuition. Their products are made in small batches, in-house, with unique formulations perfected through the years. Thus, every color is carefully considered to meet the exacting standards of the three sister-founders. 
This modern alchemy, moreover, disregards the unessential, such as harmful additives and unnecessary fillers. They use only safe and natural ingredients and are meticulous with how these are derived. Nonetheless, you'll find the most beautiful colors among Rituel de Fille products. Inside their very simple black packaging, you'll find alluring, one-of-a-kind pigments possible only by the craftsmanship of this homegrown brand. 
Is Rituel de Fille Vegan?
Rituel de Fille does not use synthetic vegan alternatives as ingredients. However, many products contain carmine, lanoline, or beeswax.
Is Rituel de Fille Cruelty-free?
Yes, the brand never tested on animals and only outsourced raw materials from cruelty-free companies. They are Leaping Bunny certified.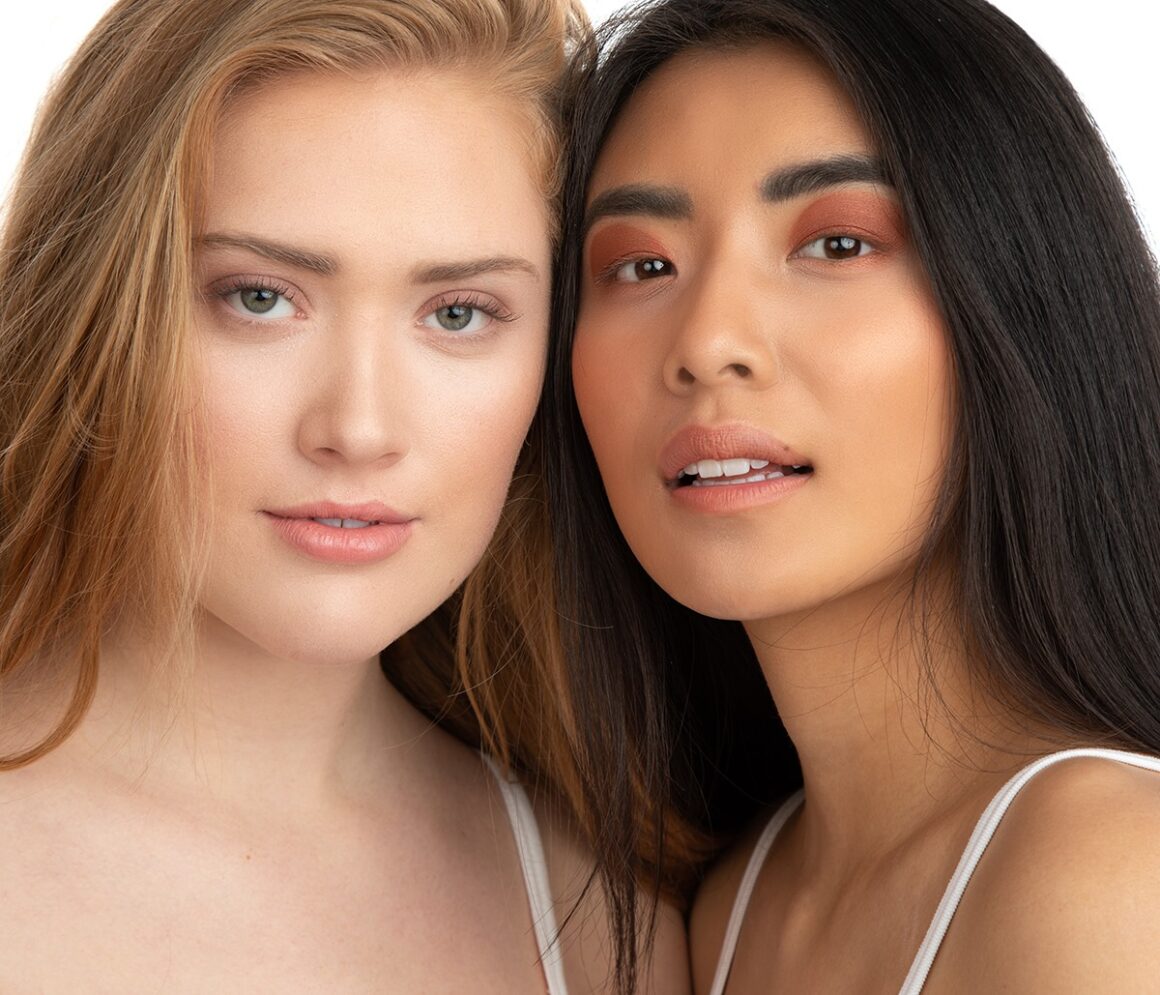 Based | Pittsburgh, PA
Launched in | 2018
Ethics | Cruelty-free, gluten-free, fragrance-free, and paraben-free
Price Range | $12 – $35
Subtl Beauty is all about supporting women in creating the best versions of themselves. Women's lifestyles have changed, and with it surfaced the need for makeup products that are compact, lightweight, and travel-friendly, but at the same time cruelty-free and eco-conscious. Subtl beauty products do all of these while fitting into your carry-on. 
What sets the brand apart is their customizable makeup "stacks." Each stack features up to five layers of makeup in a handy case – plus a lid and a mini applicator, too. You can choose the type and shade of makeup, including a concealer, bronzer, highlighter, lip cheek, and shine control powder. The Subtl Beauty team will then assemble and ship your personalized stack to you. 
Subtl Beauty redefined the essence of beauty on the go. Many brands claim to have "portable" products but still have separate items for every makeup type. This beauty brand managed to put it comfortably all in the palm of your hand. 
Is Subtl Beauty Vegan?
As of writing, Subt Beauty's powder products (highlighter, bronzers, shine control powders) are all vegan-friendly. They are currently working on vegan-friendly concealers, lip-cheek tints, and more. 
Is Subtl Beauty Cruelty-free?
Yes, all their products are cruelty-free. They also have a comprehensive ingredients list, showing every substance used for the makeup and their contributions to the product.
Based | Los Angeles
Launched in | 2015
Ethics | Don't use harmful chemicals in their products
Price Range | $15 – $58
Offering clean, comfortable-to-wear makeup that also acts as active skincare, Kosas is reinventing the makeup field. Their products do not contain any chemicals or additives that harm the skin in the long run. This includes boycotting the use of talc, aluminum, propylene glycol, and a LOT more.
This is why they emphasize the word "clean" in their branding – their products do not contain anything that puts your skin at a disadvantage! They use nourishing materials that soothe and plump the skin while making you look gorgeous.
Is Kosas Vegan?
Not all of Kosas' products are vegan; however, they do have some vegan options.
Is Kosas Cruelty-free?
Yes! None of Kosas' ingredients, formulations, or finished products are tested on animals.
Based | Toronto
Launched in | 2012
Ethics | Use ethically sourced materials
Price Range | $25 – $114
This minimalist makeup brand prides itself on producing products that feature "supercharged performance." Superfoods power them, so their visual impact definitely hits different.
Bite Beauty is also all about providing clean makeup solutions that nourish your skin. Their innovative, high-performance product chemistry swaps harmful and unnecessary materials with needed ones!
Is Bite Beauty Vegan?
Yes, they use superfoods instead of animal extracts in their products, making them exceptionally vegan.
Is Bite Beauty Cruelty-free?
Yes, Bite Beauty adheres to a Suppliers Code of Conduct that prohibits forced labor, human trafficking, child labor, animal testing, and harassment and abuse.
Based | Melbourne, Australia.
Launched in | 2006
Ethics | Only uses ethically sourced vegan ingredients, certified Halal
Price Range | £16-£120
Inika Organics is a minimalist makeup brand that ensures very clean product chemistry. They forbid the use of mineral oils and synthetic materials in their products, ensuring that your skin isn't exposed to harmful chemicals. Their high-performing makeup is suitable for all skin types, promising to soothe and provide anti-aging benefits!
Is Inika Organics Vegan?
Yes, this makeup brand promises the use of 100% natural and vegan ingredients.
Is Inika Organics Cruelty-free?
All Inika products are tested for safety in a cruelty-free manner.
Based | New York
Launched in | 2006
Ethics | Multipurpose product development
Price Range | $6 – $30
This minimalist makeup brand is all about enhancing the performance of a single product to deliver multiple benefits. For example, one creamy conceal-to-reveal face palette can be used as a foundation, concealer, and revealer. Similarly, their lip-to-cheek tint can be used to amplify your lips and put a rosy blush on your cheeks at the same time!
Their prices also start at a reasonable rate, the brand participating in the power of giving back to a good cause.
Is Undone Beauty Vegan?
Yes, Undone Beauty is vegan, except for their Curator Palette in Smoke, which contains carmine derived from insect shells and isn't considered vegan.
Is Undone Beauty Cruelty-free?
Yes, Undone invests in cruelty-free production and testing of all their products and has been certified through PETA since 2013.
Based | Stockholm
Ethics | Small-scale and sustainable production, Multipurpose products
Price Range | £38 – £200
Manasi7 is the kind of minimalist beauty brand that takes sustainability and environmental impact very seriously. Therefore, they have a small-scale production facility, which reduces the amount of water use and waste.
They also pride themselves on using all-natural and unique products. They also invest in sustainable packaging to complement their brand philosophy!
Is Manasai7 Vegan?
Yes, Manasi7 uses sustainably curated materials that are minimally processed and harvested according to seasons.
Is Manasi7 Cruelty-free?
All Manasi7 materials are naturally derived and cruelty-free.
Based | Worldwide retailing
Launched in | 2011
Ethics | Provide the knowledge of EXACTLY what's in your products
Price Range | $3.99 – $114.93
Co-founded by Jessica Alba, The Honest is a minimalist makeup and lifestyle brand that strives to deliver simple skincare solutions and safe products to its clientele. They believe that everything you put on your body matters a lot, so their in-house formula development is held to the highest safety and transparency standards.
Is Honest Vegan?
The Honest Company has partial organic products and has mentioned which ones are on their product packaging. They also have a list of 2500 products that they do NOT use as these materials are harmful to the skin.
Is Honest Cruelty-free?
Honest prides itself on delivering 100% cruelty-free products that are also toxicologist audited and great for sensitive skin.
Based | London
Launched in | 2016
Ethics | Cruelty-free, and vegan
Price Range | £13 – £110
Pronounced as 'mee-nah,' this makeup brand is known for products that deliver rich pigmentation and lasting effects. Their easy-to-applying products are perfect for experimenting with different looks, skin types, and colors. 3INA champions diversity and cultural appreciation, which definitely shows in their products.
Is 3INA Vegan?
3INA's entire range is paraben-free without compromising on the quality of the products. However, they're not entirely vegan yet.
Is 3INA Cruelty-free?
3INA does not indulge in animal testing, nor do they let any third parties do it for them!
Based | Laguna Beach
Launched in | 2011
Ethics | Clean and ethical makeup
Price Range | $30 – $60
This super innovative, industry-conscious beauty brand strives to bridge the gap between providing natural-looking radiance and that glam cosmetic makeover. Matched with their clean beauty initiative and potent formulas, this minimalist brand is definitely on the come up.
Is ILIA Beauty Vegan?
ILIA prides itself on providing vegan cosmetic options to its customers. Their formulas do not contain animal by-products and are made of USDA-certified organic products.
Is ILIA Beauty Cruelty-free?
Yes, all of ILIA Beauty's products are cruelty-free as they do not indulge in animal testing.
Based | San Diego
Launched in | 2011
Ethics | Eco-friendly, Fair working conditions.
Price Range | $18 – $50
Cashmere Nicole's passion project began after she struggled with breast cancer. Beauty Bakerie is a minimalist makeup brand that focuses on high-quality, healthy ingredients that are safe to put on your body.
Is Beauty Bakerie Vegan?
You can find vegan-friendly options at Beauty Bakerie, but they're not 100% vegan.
Is Beauty Bakerie Cruelty-free?
Yes, Beauty Bakerie is all about avoiding animal testing of any kind.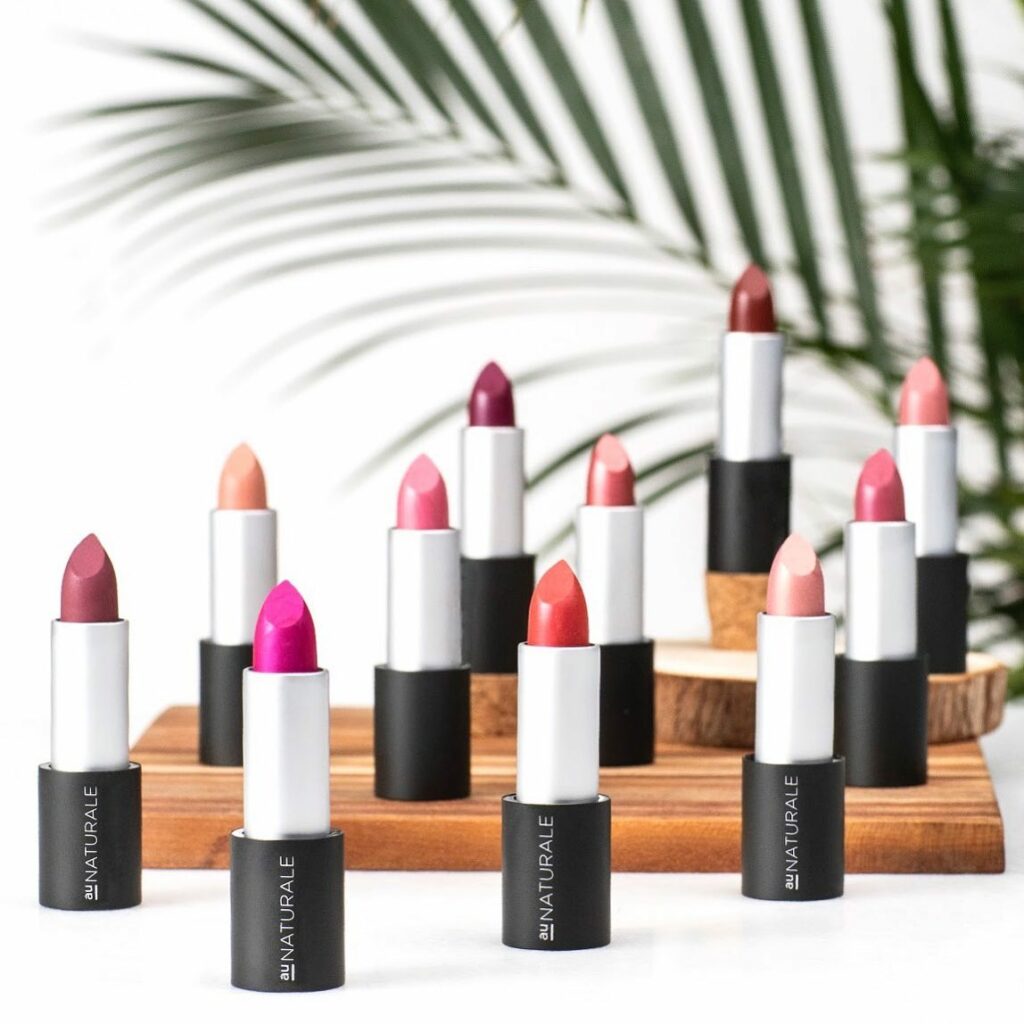 Based | D.C.
Launched in | 2011
Ethics | Green, guilt-free cosmetic development
Price Range | $15 – $60
Harmful chemicals in cosmetics can cause horrible acne, irritation, and toxic loads – a condition that founder Ashley Prange frequently suffered from before deciding to develop her line of bold, long-lasting color cosmetics that have no chemical additives. With excellent quality assurance and fair-trade partnership with farmers, this brand produces health-conscious, extremely clean makeup products!
Is Au Naturale Cosmetics Vegan?
Yes, there are no animal by-products, synthetic preservatives, nanoparticles, gluten, parabens, or toxins in Au Naturale products.
Is Au Naturale Cosmetics Cruelty-free?
Yes, Au Naturale Cosmetics frowns upon animal testing.
Based | Los Angeles
Launched in | 2019
Ethics | Use clean, non-toxic ingredients and is PETA certified.
Price Range | $12 – $40
With an extensive blacklist of harmful cosmetic development products and a clean formulation, this minimalist makeup brand is slowly but surely rising to the industry's top. Their high-performing products have zero fillers and fragrances. They're also dermatologist-tested, gluten-free, and hypo-allergenic – absolutely the best of all worlds!
Is Tower 28 Beauty Vegan?
Yes, Tower 28 Beauty uses immaculate materials and responsible sourcing.
Is Tower 28 Beauty Cruelty-free?
Yes, Tower 28 Beauty is PETA certified and does not test on animals.
Based | Santa Monica, CA
Launched in | 2013
Ethics | Eco-friendly, Fair working conditions.
Price Range | $10 – $150
With the motto that "beauty should be good for you," Beauty Counter formulates, produces, and advocates clean, healthy, and high-performing cosmetics made from responsibly sourced ingredients. They have a NEVER list of chemicals and enzymes that don't even stray near their products.
Is Beauty Counter Vegan?
Yes, Beauty Counter is certified vegan and sources its material in an eco-friendly, environmental, and health-conscious way.
Is Beauty Counter Cruelty-free?
Yes, Beauty Counter is also cruelty-free in its product testing and development.
Based | La Jolla, CA
Launched in | 2017
Ethics | Clean AF
Price Range | $14 – $130
It is often hard to find long-lasting, pigmented, and clean makeup, which is precisely the trifecta that Lawless Beauty strives to achieve. Their products are the epitome of uniqueness, curated from the best materials to ensure the users' health and safety. They have a list of chemicals that they steer clear of when formulating their products, providing their customers' best quality.
Is Lawless Beauty Vegan?
No, Lawless Beauty is not entirely vegan. They do use clean, non-toxic ingredients and any synthetic products used are still naturally derived.
Is Lawless Beauty Cruelty-free?
Yes, Lawless Beauty is 100% cruelty-free and uses materials that perform at the highest level.
Based | Charleston
Launched in | 2009
Ethics | Eco-friendly
Price Range | $30 – $60
Founded by Rose-Marie as a result of her health struggles, this minimalist makeup brand is very strict about its ingredient-sourcing policy. While most mainstream brands consist of harmful chemicals and toxins, RMS Beauty prides itself on sourcing healthy ingredients!
Is RMS Beauty Vegan?
All products at RMS beauty are not just all-natural, but they take it to a whole new level to ensure that nothing is heated at temperatures that release toxins in even organic materials. It's a promise of quality as well as health.
Is RMS Beauty Cruelty-free?
Yes, RMS beauty is cruelty-free and does not test its products on any animals in any of its development facilities.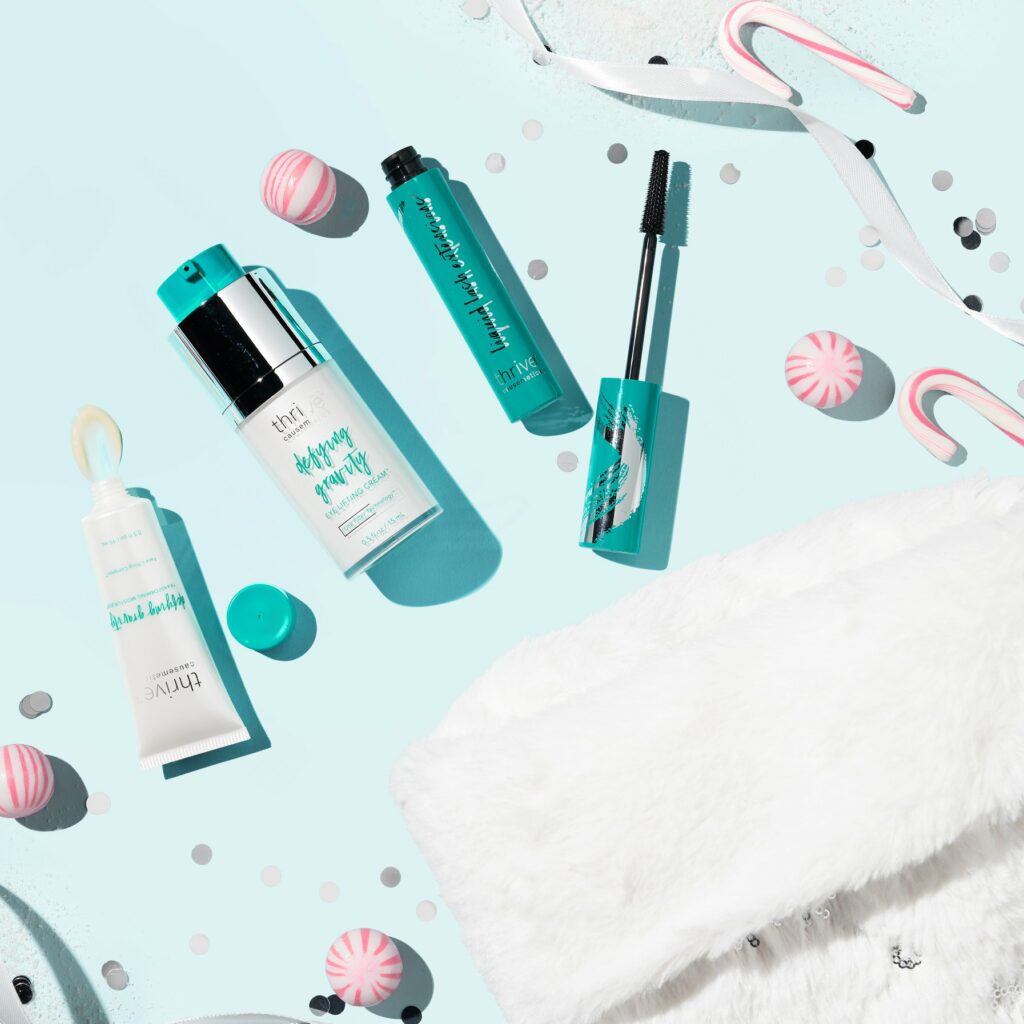 Based | Los Angeles
Launched in | 2015
Ethics | Donates to help women thrive
Price Range | $3 – $60
Thrives starts and begins with YOU, the customer. This minimalist makeup brand is all about creating products that are paraben and sulfate-free. Instead, they use clean products that boost the skin's natural glow! Plus, they help domestic abuse victims, empower women fighting cancer, and so much more.
Is Thrives Causemetics Vegan?
Yes, Thrive believes that even a single ingredient can leave its mark on the world (and someone's life), which is why they create vegan formulas!
Is Thrives Causemetics Cruelty-free?
Thrive Causemetics was created to remember the founder's friendship with a cancer patient, so all of their products are cruelty-free.
So these are some great minimalist cosmetic brands. They provide makeup that is understated, clean, cruelty-free, and mostly vegan. We hope you find your dream brand on this list as well!