This article contains affiliate links for which I may receive a small commission, at no additional cost to you, should you decide to make a purchase by using them. Learn More
What do you purchase as a housewarming gift for a minimalist? A minimalist thrives on less is more, so gift giving can be challenging.
Minimalism is about reducing life's clutter (physical, mental, and digital) and living life in a much more intentional way. Embracing a minimalist lifestyle means you are aiming for simplicity. By decreasing the number of things you own and reducing the number of time-consuming tasks that feel pointless and hold less meaning, you can allow more things that bring joy and harmony.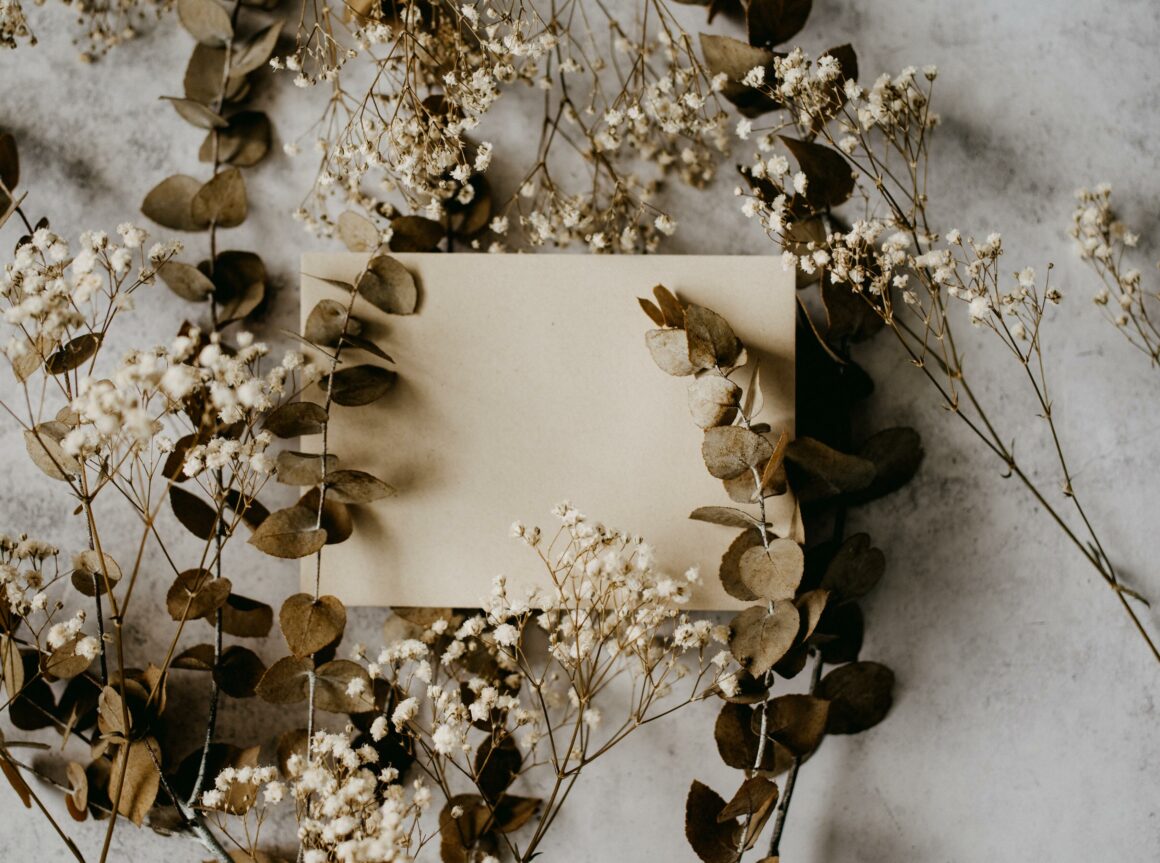 When it comes to purchasing a housewarming gift for a minimalist, I encourage you to think deeper and really think about the person receiving the gift. Minimalists love thoughtful gifts and those given from the heart. They want to own only the things they use and love regularly, not gifts that will clutter their home. If it's not an item that is thoughtful or one they will not use regularly, it's probably not the best gift for them. Keep reading for 13 of the best housewarming gifts you could give a minimalist.
1. Heart Lamp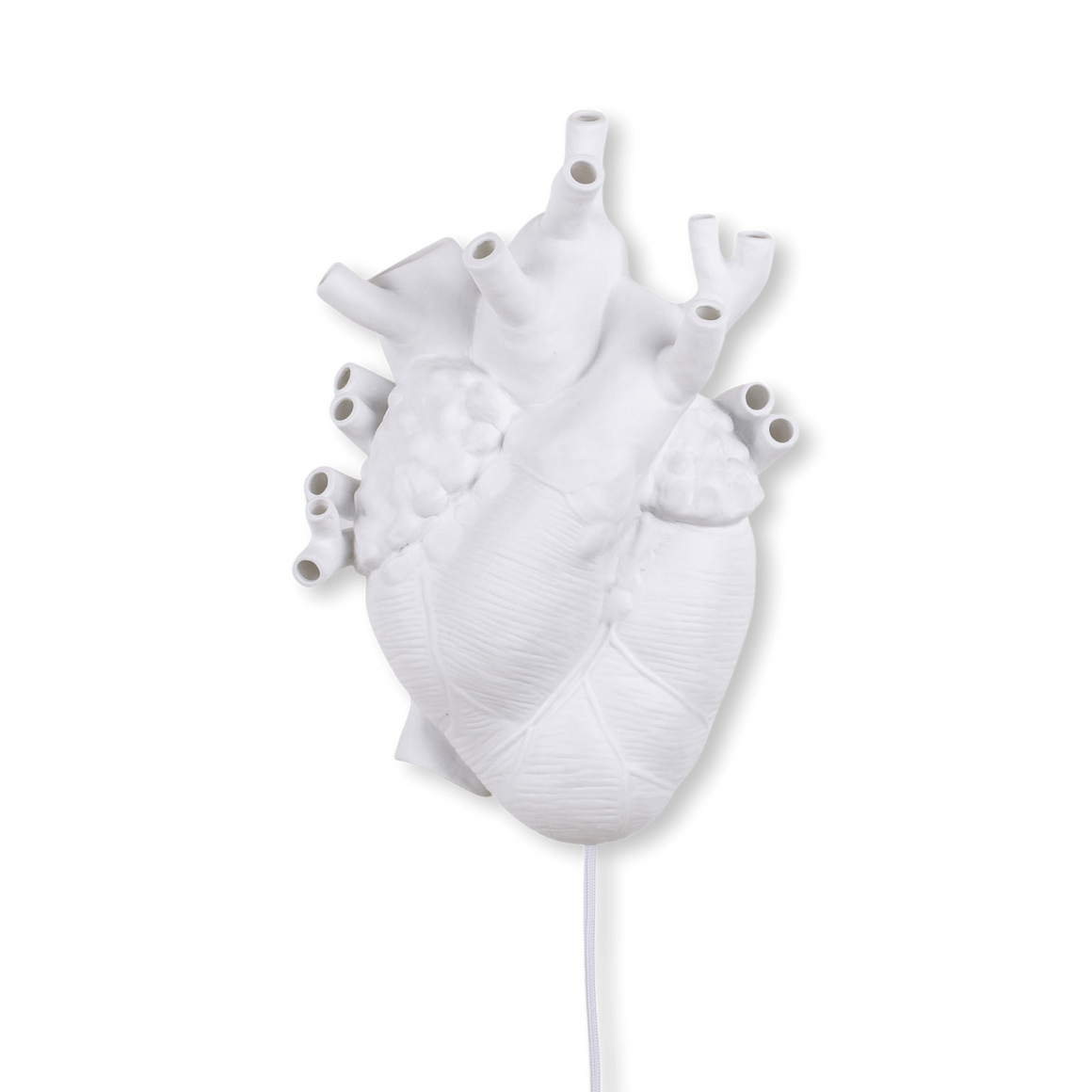 When it comes to gift-giving for a minimalist, it's best to avoid anything that's purely decorative. It might be lovely to look at, but it needs to be pretty and serve a purpose for a minimalist. The Heart Lamp will bring a smile to anyone who sees it, and it serves as great lighting in the home.
Designed by Italian designer Marcantonio for Seletti, this lamp features the designer's flair for creating hyper-realistic sculptures with an artistic flair. Crafted from porcelain, the Heart Lamp has a beautiful white surface that will bring a romantic accent to any décor.
It has just the right amount of glow to brighten up an entryway or room and is the perfect housewarming gift for a minimalist.
2. Woven Throw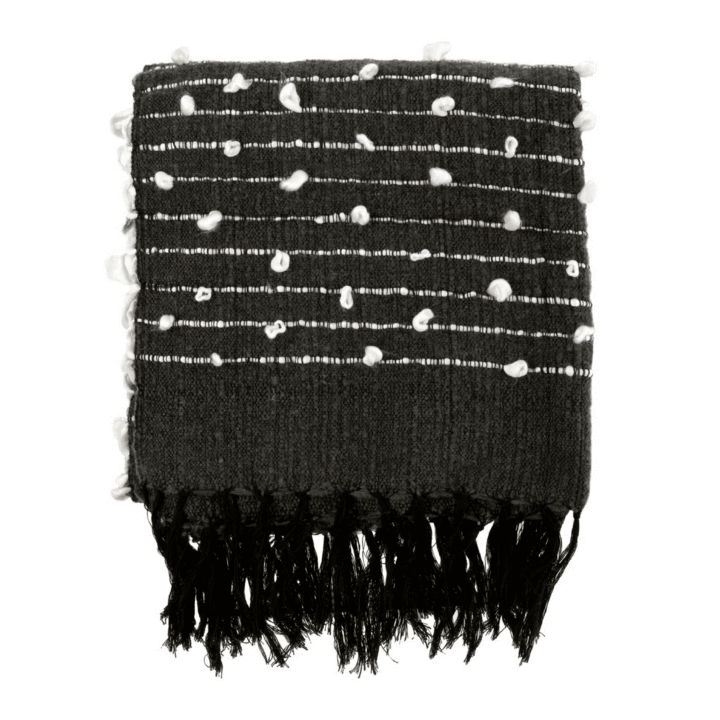 There's nothing quite as welcoming as the touch of a woven throw blanket. It's a splendid gift to give because it is the gift that allows you to get off the grid for a while and relax.
A beautiful throw blank is luxurious and provides the perfect warmth for a nap, but it can add style to a room. Whether draped over your shoulders or at the foot of the bed, woven throw blankets are the easiest way to add warmth to any home.
This woven throw features an artistic pattern of bauble style knots accented with a free-flowing fringe. It's an ideal housewarming gift for a minimalist, as it is especially pleasing and serves many functions.
3. Movie HD Projector
Minimalists value experiences over owning material things. A great gift would be a movie HD Projector that allows them to invite people over and have the experience of a home theatre. The HOPVISION Projector is like having a TV that you can take anywhere with you. It has a simple, minimalist approach and is easy to set up and connect, even on the ceiling!
You can tell a tremendous amount of thought went into the HOPVISION Projector. With built-in dual stereo speakers with treble and bass adjustments, it's just like you brought the theatre home. You can adjust the picture in many ways, including sharpness and tilt, so the image is always straight and never pie-shaped.
It also includes image quality settings to adjust for your environment, such as movies, sports games, or just viewing pictures. Last, the HOPVISION projector has the best cooling system and even comes with a replaceable filter. It's a projector that will last for years and truly bring lots of joy to a home.
4. Compact Ultrasonic Aromatherapy Diffuser 
I'm sure most minimalists like myself have received a lot of candles in the past. While candles are beautiful, they can be wasteful since you always replace them. Instead, an essential oil aromatherapy diffuser makes for the perfect, minimalist gift.
PuraSpa is a premium diffuser that converts your favorite essential oils into a fragrant mist with powerful aroma coverage that lasts up to 7 hours in your home. It refreshes and moisturizes the air in rooms up to 250 feet to create a more comfortable and soothing atmosphere. The PureSpa is sleek and compact enough to fit easily on any end table, desktop, or nightstand, making it ideal for use in any room.
It's also great as a night light or a calming mood lighting. With an easy-to-use button control, you can rotate between multicolor LED light options, including red, yellow, green, blue, and purple.
5. Cocktail glasses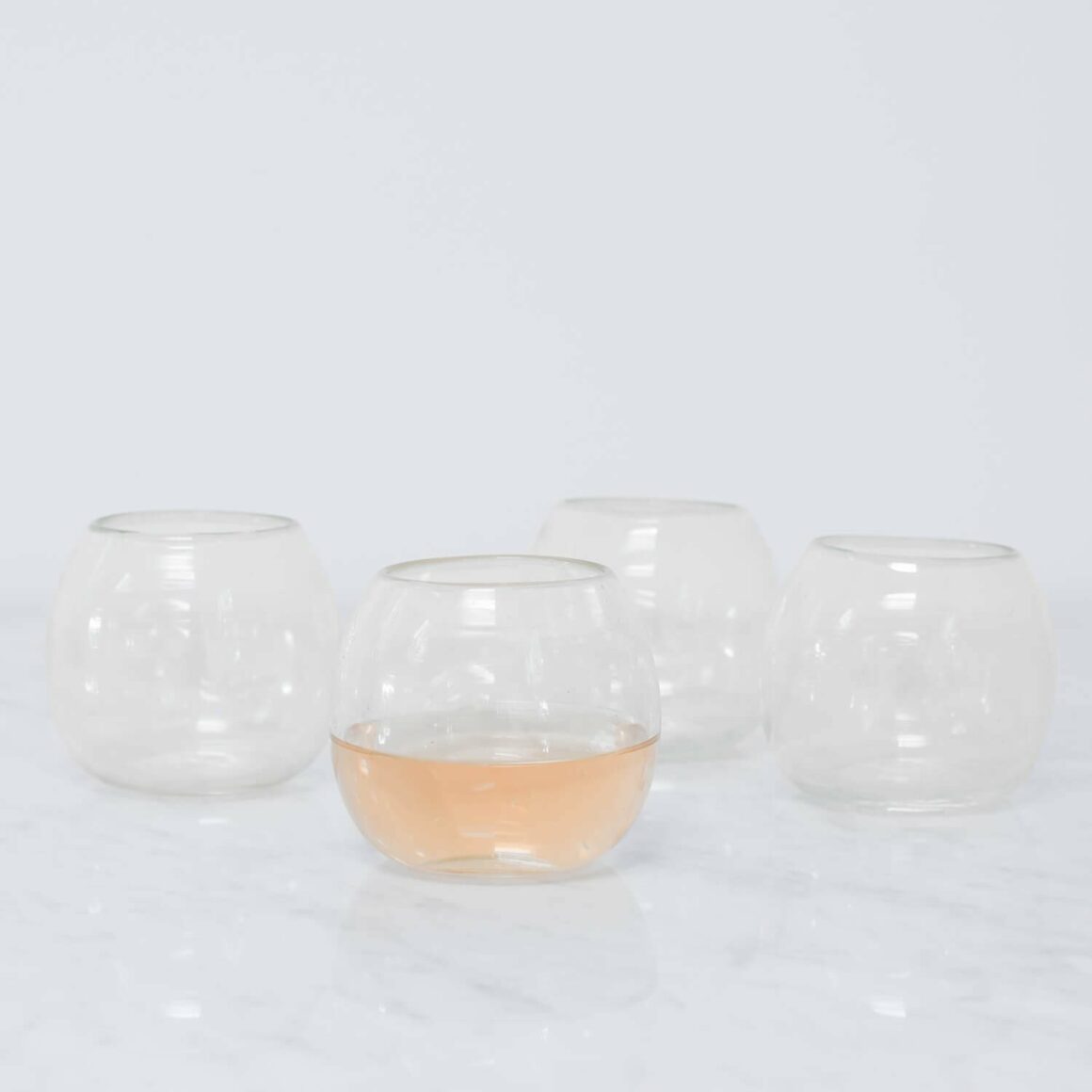 Dress up your cocktails with these petite, unique hand-blown glasses that turn drinking into an art form. Handcrafted in Mexico by Xaquie Glass studio, who thrives on the motto of, "Beyond expanding the appreciate of glass as an art form, we want to further sustainability as a culture."
They make them using recycled glass from villages in the Oaxaca region, and each piece is a one-of-a-kind work of art. These cocktail glasses are compact, an easy-to-hold silhouette, and they are the perfect gift for entertaining.
6. Motion-Activated Smart Lamp
Lighting and practicality are essential features in any minimalist home. It helps to create a spacious and calm atmosphere. Not to mention that it lets the decor in your room shine and stresses those clean lines. The Ezvalo Motion Activated Smart Lamp features make it a magnificent gift for any minimalist.
This is truly the dream work lamp and fits on any desk. It is versatile with warm and cool shades and adjustable brightness, and it gives the perfect light for any task you need to do. It also has a built-in motion sensor that automatically detects your motion once you're in front of the table and enables lights to shut off after you leave for 15 minutes to save energy.
With this swing arm lamp, you can angle it exactly where you need it. It's effortless to adjust so that you can get the perfect position (and lighting for video calls) in seconds. The EZVALO Motion Activated Smart Lamp also works with Amazon Alexa and Google Assistant, allowing you to control the lights with your voice.
This motion-activated smart lamp looks great on a bedside table, coffee table, or desk.
7. Cervical Memory Foam Pillow
Sleep can be the most profound way to relax your spine and support the back's natural curves. Not only does the HOMCA orthopedic pillow do this, but it looks beautiful as well.
Made of pure memory foam, as soon as you lay your head on this pillow, you will feel like you are lying on a cloud. It's a cervical pillow with an ergonomic design to help support and align your head, neck, and shoulders in a neutral position. If you are a stomach sleeper, specific grooves allow your arms to go under for comfortable sleep. The perfect gift you could give is to wake up in the morning feeling refreshed.
8. Glass Jug Vase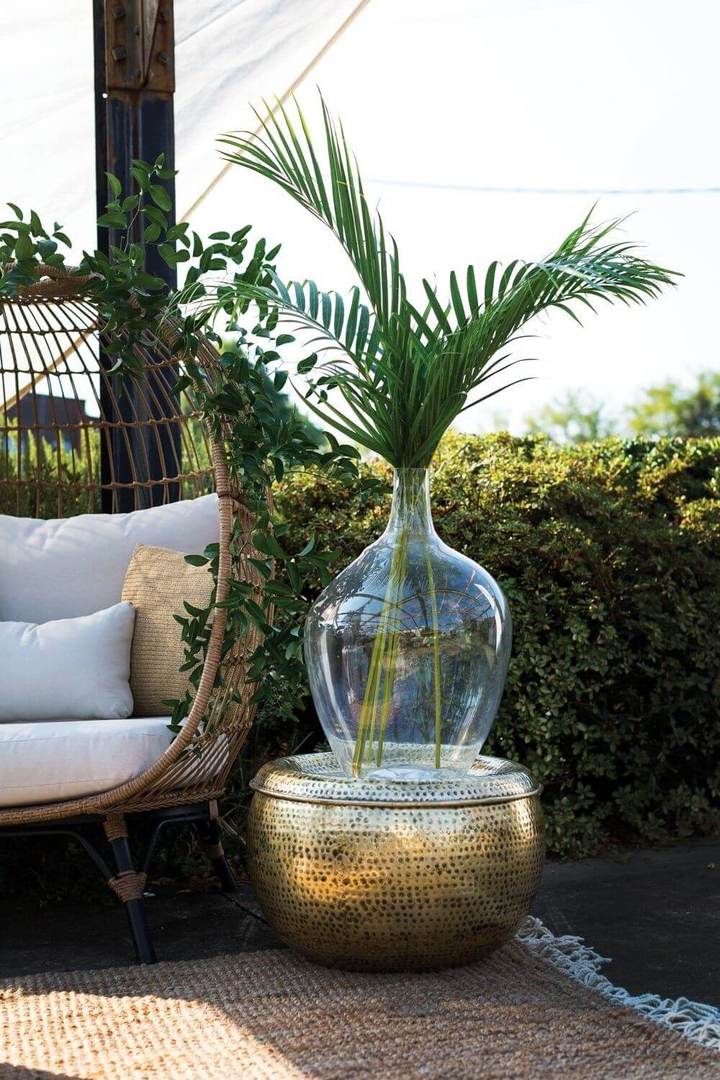 Beauty meets simplicity with this glass jug-inspired vase. Perfect for large branches, palm leaves, and flowers. The clear color of the spherical shape allows the stems to show through, which creates a unique look and is sure to draw your attention.
The Baylor glass jug looks beautiful on its own as well. It can be placed on a front entrance table or open concept kitchen living area. It's an ideal, simple, beautiful piece that would look great in any minimalist home.
9. Cast Iron Cookware Set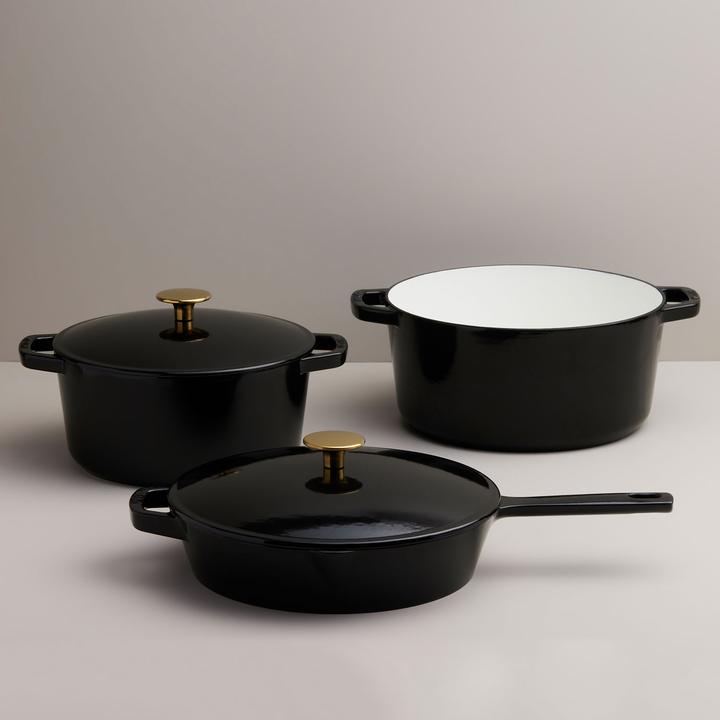 Minimalists don't usually want a ton of kitchen gadgets. Between the drawers, cupboards, pantry, fridge, freezer, and countertops, you can end up with way more than you realize. In reality, more than half of the items in your kitchen are rarely ever used. The Milo cookware set is beautiful and a functional five-piece set that works perfectly for a minimalist kitchen.
By combining eastern and western design aesthetics, the Milo cookware set celebrates the relationship between durable materials, minimal forms, and function so anyone can cook or use. The set comes with the Classic Dutch Oven, the Mini Dutch Oven, and the Ultimate skillet. Both Dutch ovens feature a white gloss enamel that is esthetically pleasing and a joy to cook with daily. The Ultimate Skillet features a black satin enamel finish and is super easy to clean. The Milo cookware set offers a lifetime warranty, and they will replace any of their cookware if it becomes unusable.
10. AlfaBot x6 Window Cleaning
When it comes to your cleaning arsenal, keeping things simple is critical, especially when cleaning windows. Cleaning windows can be highly tricky from needing ladders and ultimately just trying to get windows streak freak. The AlfaBot Window Cleaner Robot is a remote-controlled window cleaner that will save you time and sanity.
It has a built-in A1 technology that will detect window frames and obstacles and two wheels to freely traverse on the window surface so it will never leave a scratch. The AlfaBot Window Cleaner Robot is simple, efficient, thorough, and of good value. A dream gift for any minimalist that doesn't want to spend all afternoon doing domestic chores.
11. WAFFLE BATH ROBE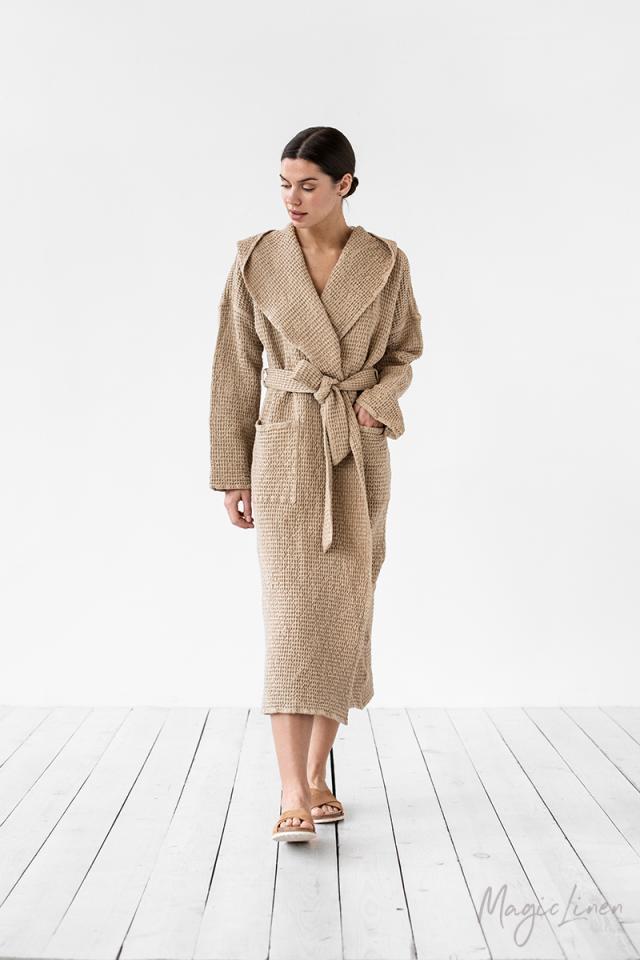 A Waffle Bath Robe is designed to aid in drying your body and help the body stay warm, and prevent you from becoming cold after bathing.
This women's bathrobe is simple and utterly comfortable. It is available in six colors and made from a linen-cotton blend, super soft and lightweight. The Waffle Bath Robe comes with a hood, two pockets, and a waist tie. It's great for cold winters over pj's or hot summer days on its own.
12. Inku Tea Pot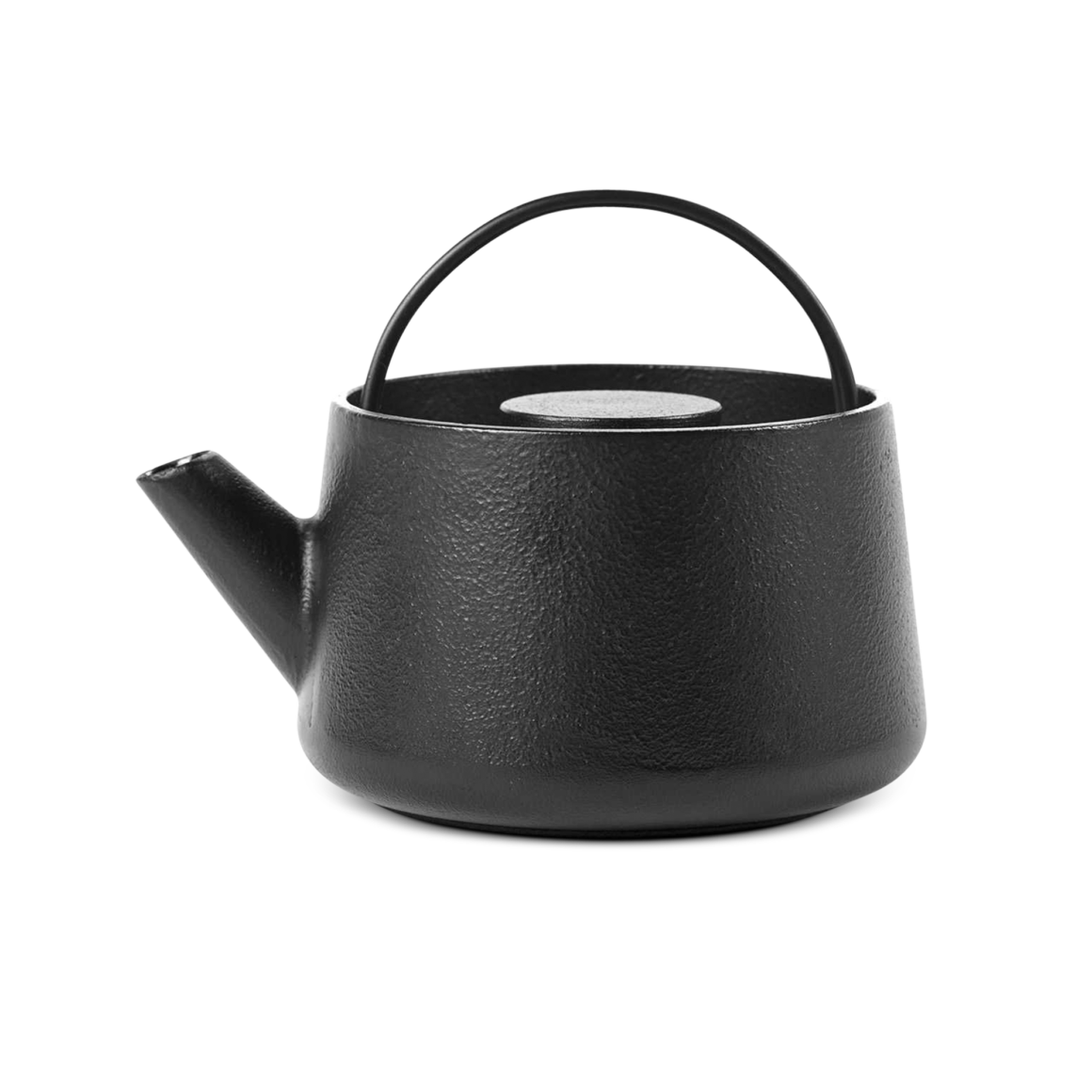 While subtle, tea kettles are a sophisticated and practical feature of any minimalist-style kitchen.
The Japanese, who have practiced minimalist philosophy for centuries, view tea as a staple of their everyday lives. For them, keeping a tea kettle in the kitchen is a symbol of simplicity and balance to enhance your minimalist interior design.
The Serax Inku collection is a perfect choice for tea lovers who want to infuse their daily rituals with a touch of Japanese minimalism. The teapot boasts a curved body, a rounded handle, and an angled spout made from cast iron. It's compact and practical and would look great in any kitchen.
13. Desktop Vacuum Cleaner
A mini desktop vacuum cleaner is very convenient and efficient for cleaning, and the ODISTAR Desktop Vacuum Cleaner is no exception. It sucks up all types of material and can run on battery power, so no annoying cord. With a 360 rotatable design, the ODISTAR Desktop Vacuum Cleaner can easily reach any corners and crevices, and the capture novel easily cleans dust and debris off your computer and desktop. Thanks to its handheld size, it's a perfect choice to clean hair, eraser shavings, and dust in different places that are hard to reach.
Its discrete and compact design enables you to keep it on the desk as another element of the décor. We can also use the ODISTAR Desktop Vacuum Cleaner to clean the kitchen and the car. It will save you from the annoying little messes in life and help keep the home sleek and clean.