This article contains affiliate links for which I may receive a small commission, at no additional cost to you, should you decide to make a purchase by using them. Learn More
For the average man, their skincare routine involves washing their face then slapping on a bit of moisturizer. And that's it.
Women take care of their skin from childhood, using different moisturizers, sunscreen, cleansers, and more to ensure that their pores stay fresh and debris-free. But for men, it is laughable how society dictates that men don't need to take care of their skin when in reality, their skin requires as much protection as it can get. Men and women have different kinds of facial skin, and each requires a proper skincare routine.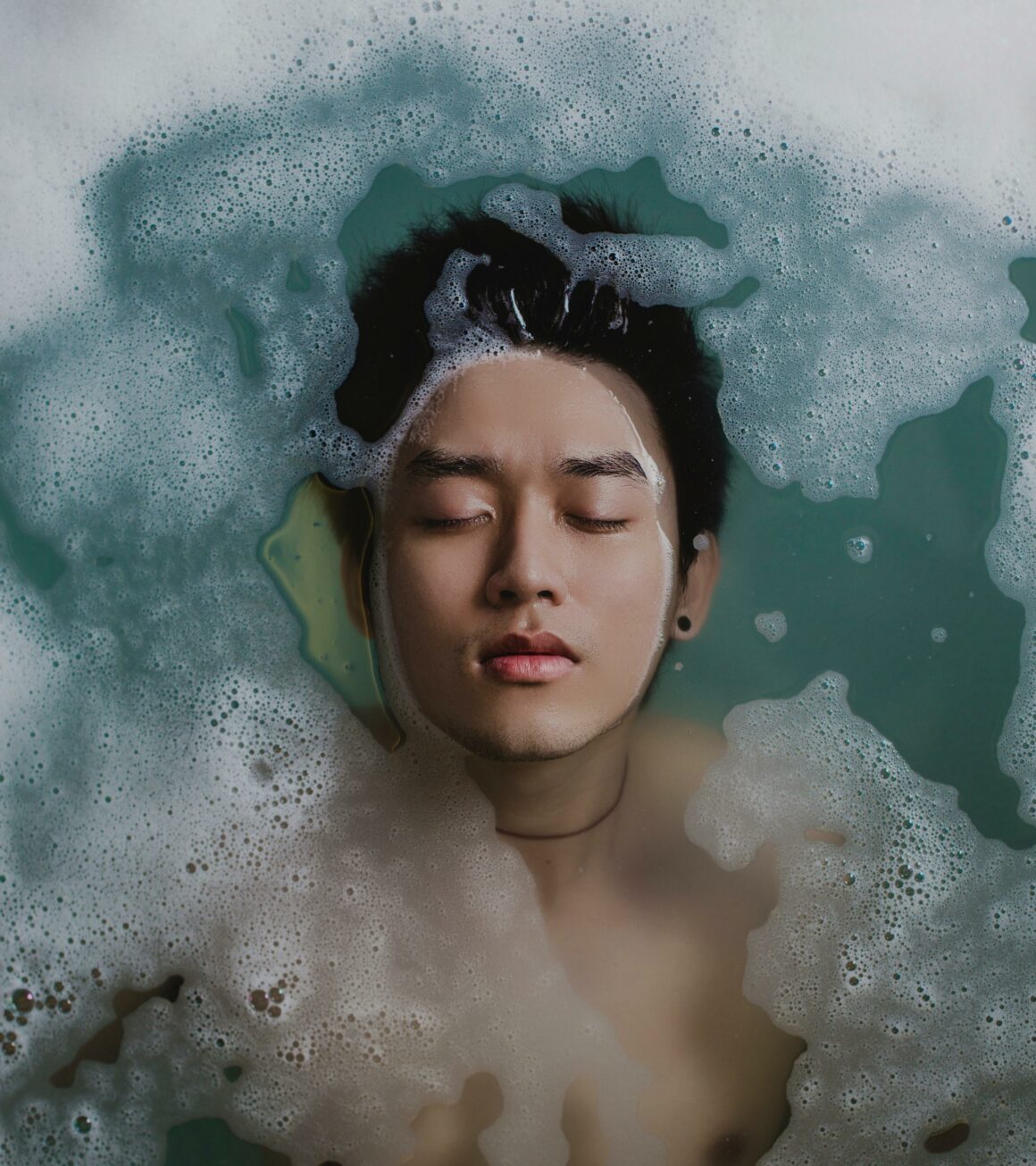 An article published on male versus female skin and the biochemical and biophysical properties of male and female patients shows exciting results. A review of multiple papers shows that skin parameters of transepidermal water loss, sebum, hydration, pigmentation, microcirculation, and thickness were higher in men. Women had higher skin pH.
This means that lack of skincare is causing more harm among men than good. So, rather than taking in this societal take that men don't need skincare, let's throw that concept out the window!
From a Practical Perspective,
Men require the same care women do. They also experience breakouts, ingrown hair, pigmentation, excess oil, acne, wrinkles, frown lines, and sun damage. Taking care of your skin will only improve your chances of not developing a severe skin problem later.
But where do you start?
For the men out there reading this, understand that using sunscreen and moisturizer is not the limit for your skincare. There are many things you need to do to maintain your skin health.
This article will list all the things you need, starting with a basic skincare routine.
The Essential Skincare Routine for Men
Let's go over how you'll be using all the products listed. Right off the bat, let's just put away that soap bar and focus on what your skin needs: cleaning and hydration.
Men's pores are more prominent. When you shave, that stresses your skin because it exposes the upper layer of your cells. Men also have more active sebaceous glands, which leads to blocked pores. And because most men don't use enough sunscreen, to begin with, they end up with more skin damage, not to mention clogged pores.
To clear your skin, here are the basic steps you must follow:
Cleansing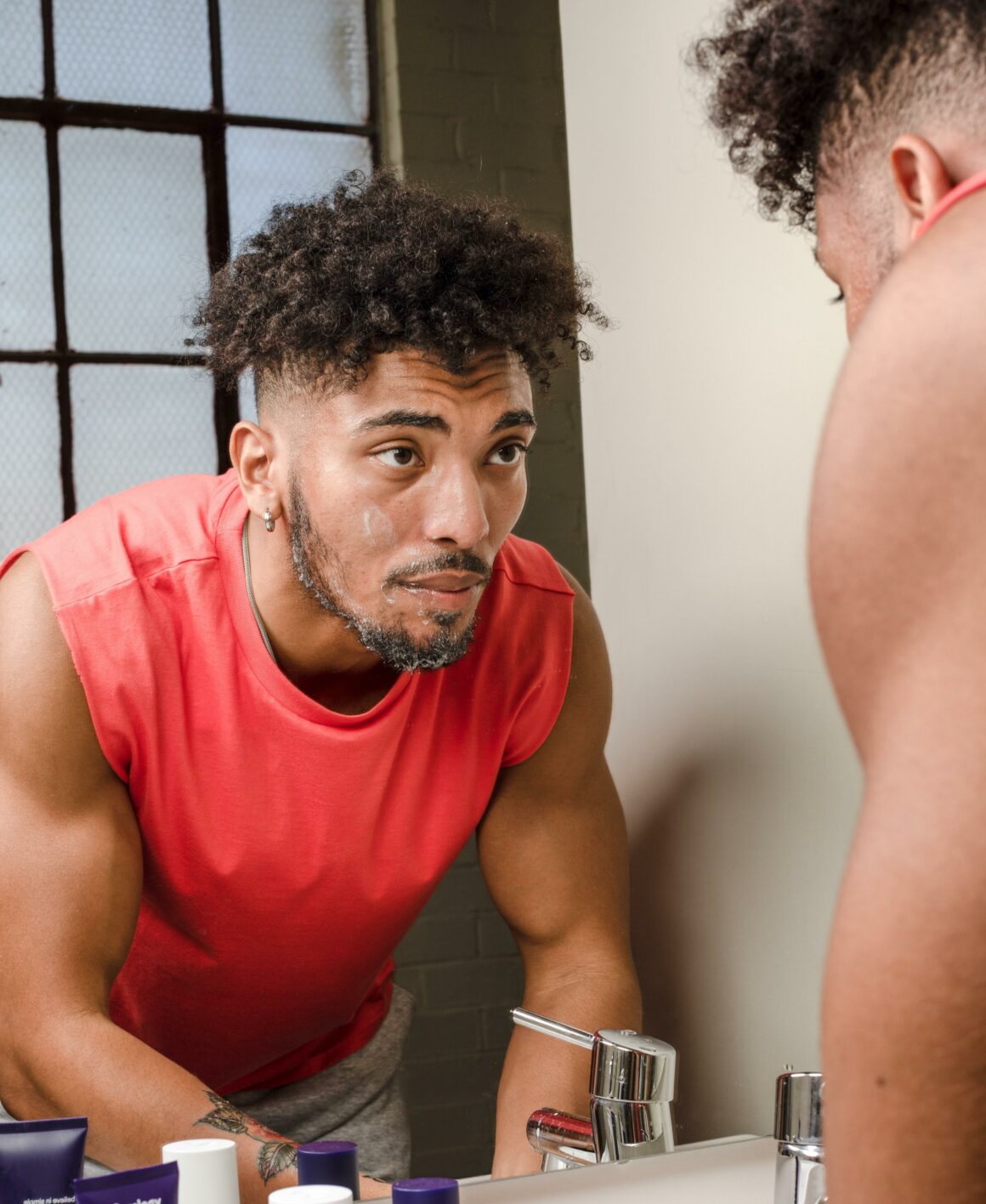 Cleansing is not about grabbing a bar of soap and going to town.
While soap is fine for removing any dirt off your hands, it strips your skin of any moisture it has, thus drying you out. Instead, use a cleanser that works well for your skin type. You'll find plenty in stores. But keep in mind that many such products use chemicals and preservatives, which can be hazardous for your skin in the long run.
Instead, using organic, natural products will not only retain skin moisture, but it will also do so while improving your skin health.
Moisturizing Forget the old chestnut and get into the real world. Whatever your gender is, your skin will still need moisture and hydration. Otherwise, you'll end up looking like dried-up tree bark. And that's not a sexy look!
Moisturizing nourishes your pores and prevents your skin from drying out. In addition, it prevents signs of aging, such as frown lines and wrinkles. And that's something no one looks forward to. And think about it, would you want a lined-up face or a face that's smooth and silky?
Treating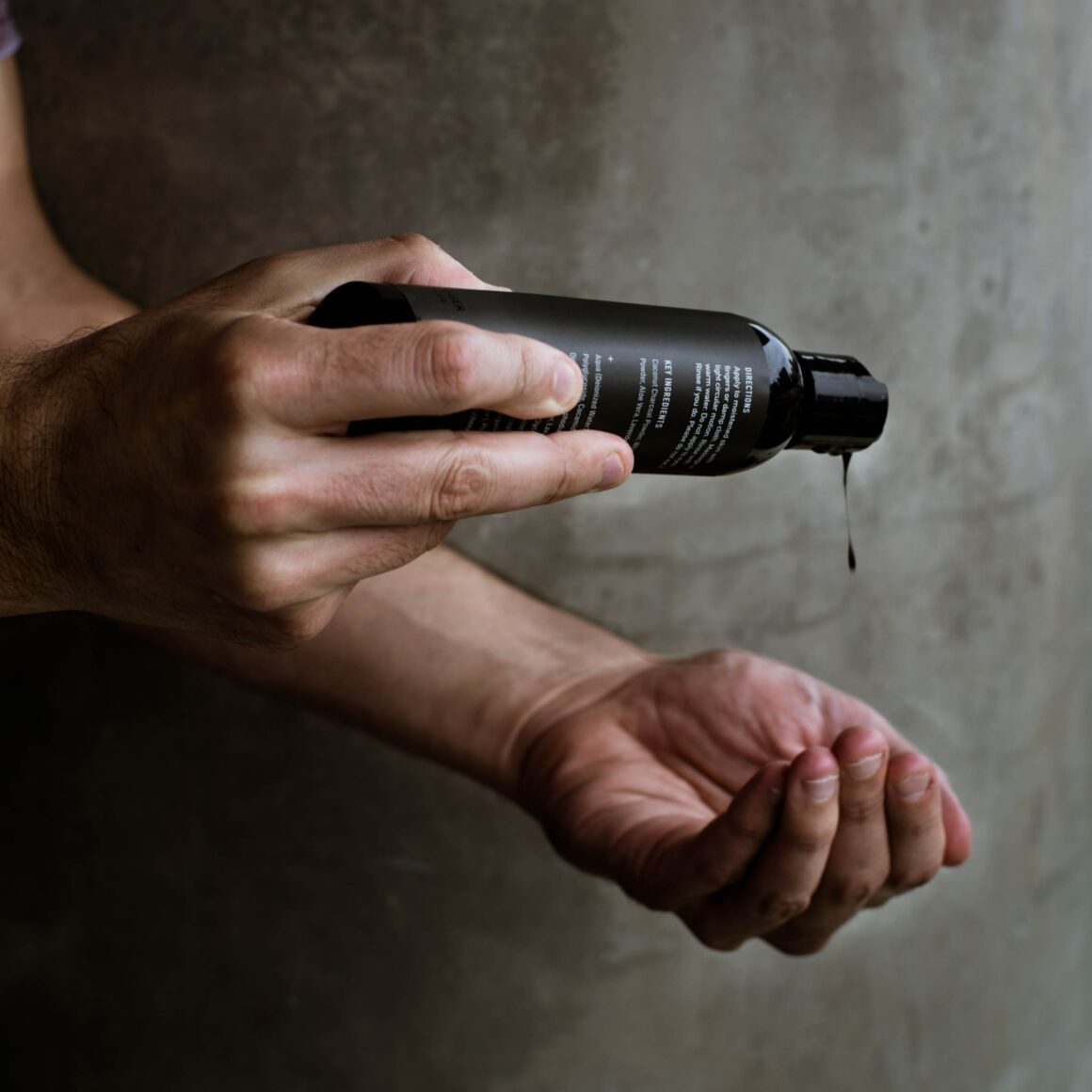 In-grown hair, blackheads, lines, puffiness—we all experience these skin problems, but they're even more prominent when you see them on your face.
Treating these issues is an essential component of your skincare routine. Acne, crow's feet, wrinkles, and more can increase as time goes. Using the right products like topical probiotics, anti-aging cream, or eye cream prevents further damage.
Sunscreen
THERE WILL BE NO IFS, ANDS, OR BUTS. Even if it's a cloudy day, that's no reason not to put on a little sunscreen. UV rays can permeate through the clouds, so it's better to stay protected.
Overexposure to the sun and ultraviolet radiation is nothing to sneeze at. Exposure can cause wrinkles, age spots, and further damage. Besides this, it can also lead to skin cancer. In fact, according to the Skin Cancer Foundation, the leading cause of 86 percent of skin cancer cases is exposure to UV radiation from the sun.
Always use an SPF of at least 30 before going out. If you're spending the day in, parked in front of your laptop, don't think that excuses you. Even if you're sitting in front of a window and working, that still may expose you to skin-damaging light. So, don't take any chances.
The Best Organic Skincare Brands for Men
For those who ask why organic is best:
Organic products use natural, non-toxic ingredients that decrease the negative impact of manufacturing on the environment.
These products also contain fewer preservatives and chemicals, so they don't pollute the water. The packaging is typically biodegradable or recyclable. Overall, these products offer the best long-term results. And therefore, they are the top-rated brands, in my opinion.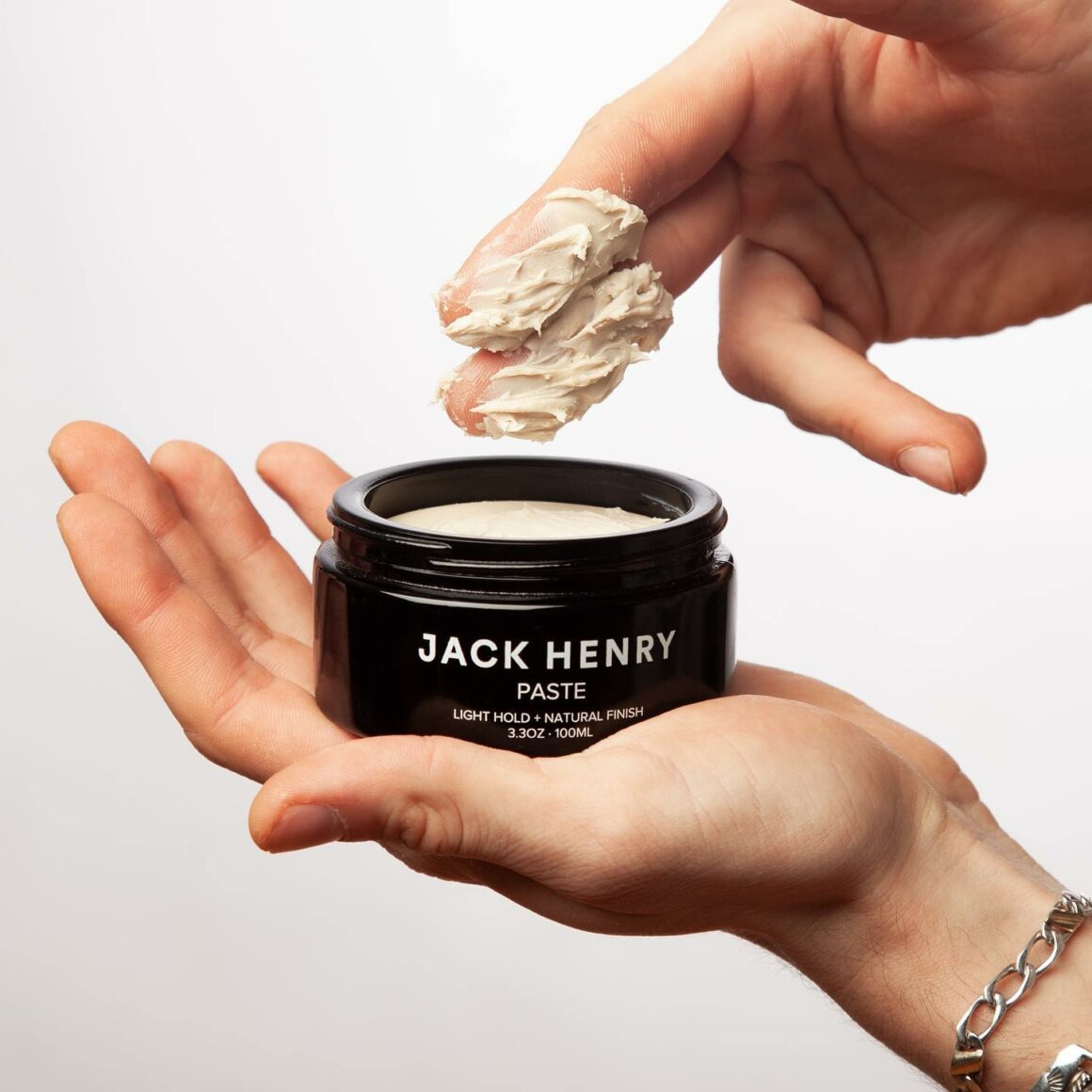 Ethics | Natural ingredients sourced from around the world, clean ingredients, plant-based, non-toxic, zero synthetics, 100 percent recyclable, free from chemicals
The philosophy at Jack Henry is to provide clean and pure products using ingredients that offer a purpose.
So, in their ingredient list, you'll find plenty of primary elements such as organic coconut oil, bentonite clay, beeswax, organic fractionated coconut oil, witch hazel, alkaline water, organic jojoba oil, grapeseed oil, sunflower oil, and so many more. Each ingredient offers something unique to the mix, so your skin gets a five-star treatment with each application.
Last update on 2021-12-05 at 13:28 UTC / Affiliate links / Images from Amazon Product Advertising API
Jack Henry is a well-known brand, so you may expect the price to be a bit in the higher range. But, with a premium face kit worth $98 that'll serve you well for months, it's only an investment in your skin's health.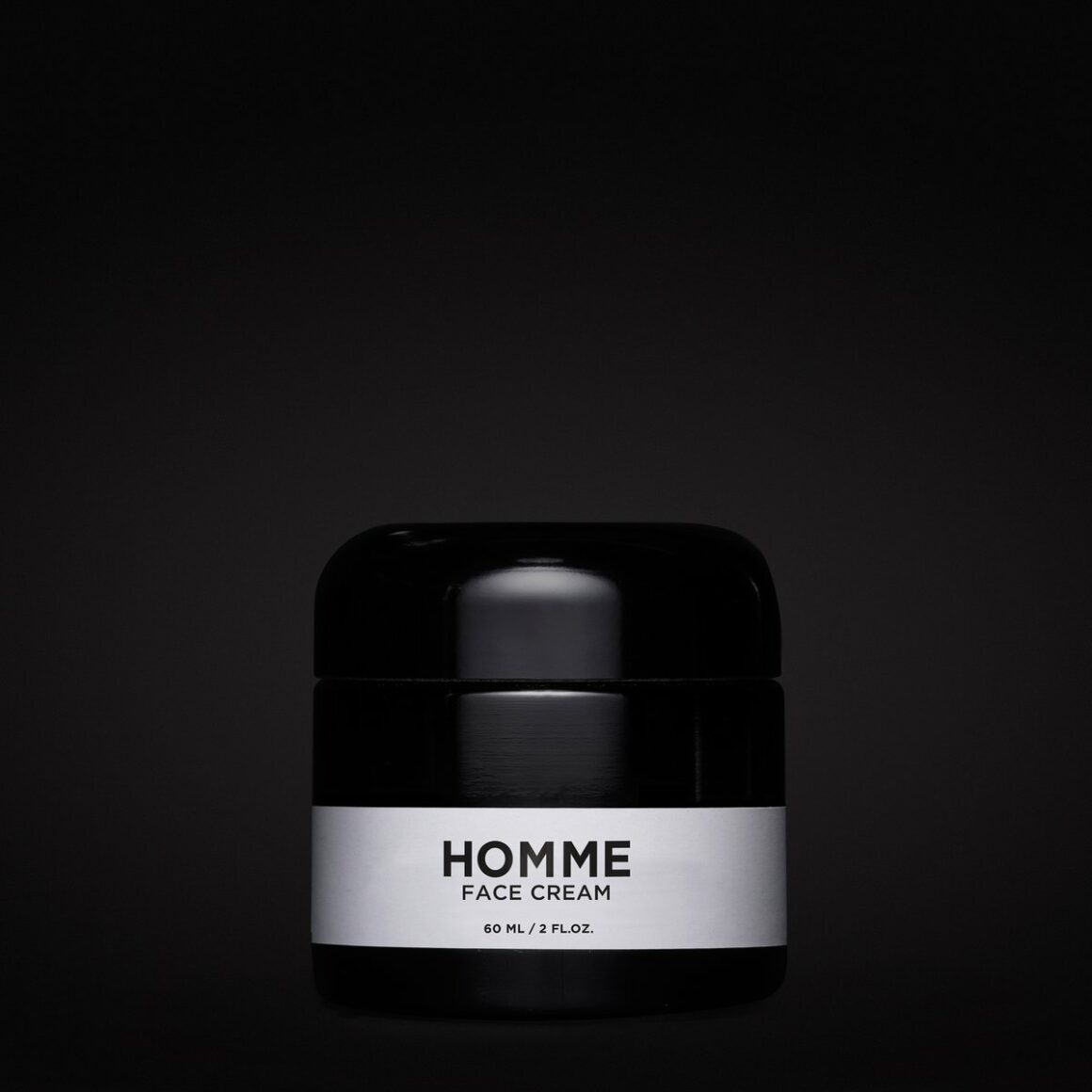 Ethics | Vegetarian, free from sulfates and parabens, uses natural ingredients such as hemp oil, green tea extracts, seaweed, CBD oil, ginseng, active charcoal, features scent of tea flowers and birch tree
If you've never heard of Homme, where have you been?
Home is a leading personal care brand developed for men using specific ingredients that target common men's skincare problems.
Inspired by the founder's fascination with beauty and his connection to his family of generations of barbers, Homme recognizes the common problems with standard men's grooming products. And through its formulas targets the issues. The essential shave cream uses green tea extracts that offer a calming effect. The Body and Hand Soap uses active charcoal to remove toxins and gives the skin a deep cleanse.
Homme offers specified care, which you find in many brands and products. Homme is also a beloved brand named GQ, Hypebeast, and *surface as a sustainable brand. So, if you're in the mood to use a brand that global experts curate, Homme is the only choice for you.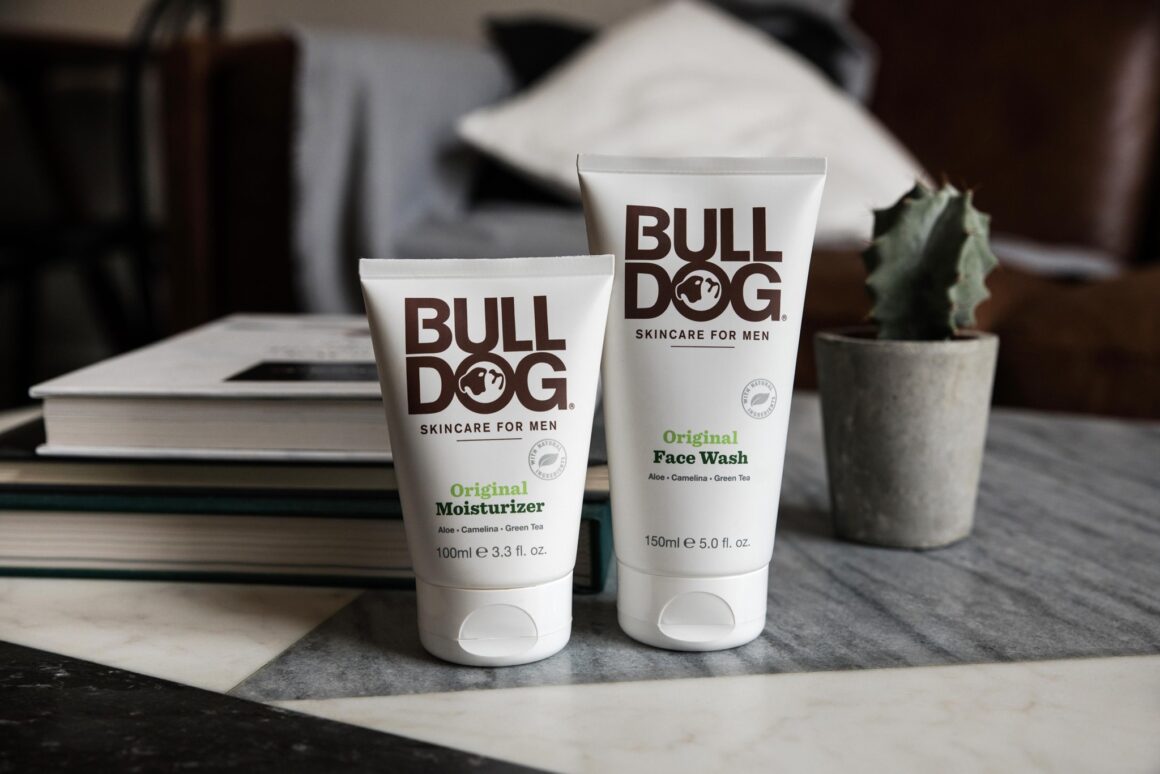 Ethics | Vegan-safe, free from artificial colors, plastic microbeads, and synthetic fragrances, made with natural ingredients and fragrances, cruelty-free, Leaping Bunny certified, sugarcane-based plastic tubes, and bamboo handled razors available.
Bulldog is here to make you look like a million bucks for those who live life on a budget for just $10!
Bulldog is a leading, affordable skincare brand that offers a bucket load of great skincare products for men. Putting aside their exclusive moisturizer and face washes, Bulldog offers special products for shaving, beard care, and body care. The brand also allows customers to shop by their skin type to get special custom products that suit their skin. It's even popular among women who desire a healthy skincare brand that's light on the pocket.
Last update on 2021-12-05 at 13:28 UTC / Affiliate links / Images from Amazon Product Advertising API
Bulldog's skincare products include moisturizers, face washes, face scrubs, and face masks. Each product costs under $12 and lasts months if you use it wisely.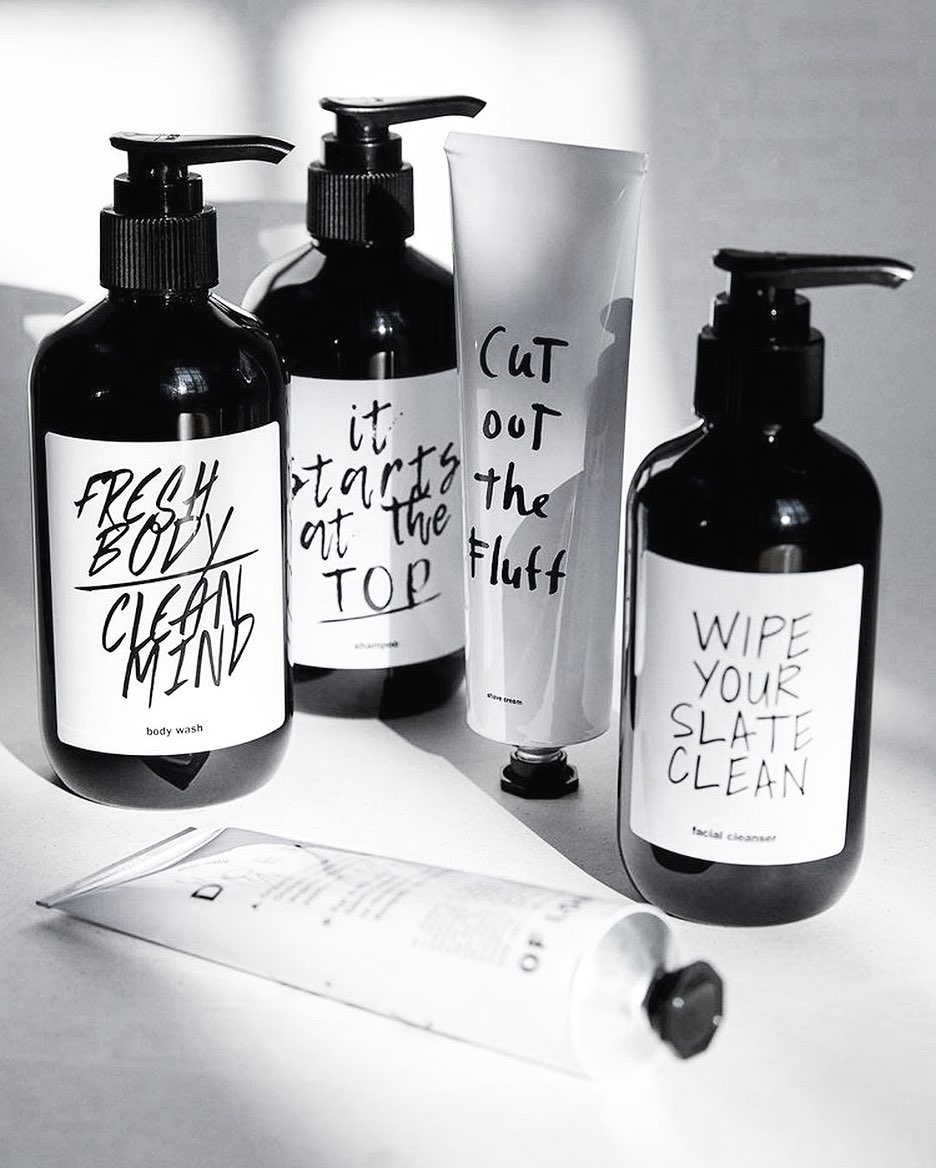 Ethics | Vegan and cruelty-free, natural ingredients with traceable origins, free from parabens, SLS, SLES, PEGs, mineral oils, glycols, silicones, TEA, DEA, synthetic colors, and synthetic fragrances, Leaping Bunny Certified, Vegan Society Certified, uses FSC certified paper, sustainable
If you were expecting a long list of products, you're in for a surprise. Doers of London offers exactly nine products, one for each category.
So, you have a facial cleanser, hydration serum, hydrating face cream, body wash, body lotion, shampoo, conditioner, shaving cream, and a discovery kit. In total, the complete collection comes under $100. But you can be sure this will be the best $100 you spend.
The products feature only traceable natural ingredients, are formulated using green techniques, and are packaged in sustainable packaging. So, you not only get a selection of products that give you an overall positive effect but also do so without harming the environment.
Doers of London was founded in 2018, but in just a few years, it made its position at the forefront of sustainable skincare. As a brand, the company does its best to educate its consumers about issues in the skincare industry, especially those connected with premium price tags.
And so far, it's clear that the people respond well to a brand that uses its status for good.
Ethics | Natural and organic skincare brand, ideal for sensitive skin, free from SLS, parabens, petrochemicals, synthetic fragrances, phthalates, and alcohol. Cruelty-free, vegetarian, and vegan
Designed by Charlotte Vøhtz as a way of helping her daughter battle with her skin allergies and eczema, the Green People brand had branched out from what it was when it began in 1994 to what it is now.
The Organic Homme brand, a collection designed exclusively for men, features unique products that target all the trouble spots on your skin and scalp. So, if you require a facial wash, you'll likely find it. But you'll also find specific products such as anti-aging serums, hi-tech eye balms, and creams, as well as a scalp nourishing shampoo.
Currently, one of the most popular products in the Organic Homme line is the Organic Homme deodorant. The formula used for this deodorant eliminates all the harmful chemical ingredients that companies typically use to make these products. Instead, you get a fresh-smelling, sophisticated product that gets the job done.
Ethics | Bio-compatible beauty brand, uses natural active ingredients, scientifically innovative formulas, organic, clean beauty, toxin-free, cruelty-free
Grown Alchemist is a well-known brand in the fashion and beauty realm. With products sold in Fred Segal, Barneys, and Bootheshop and features conducted in American and Italian Vogue, Elle, and Harper's Bazaar, you can only imagine how elite the fanbase is for the brand.
With names like Alexander Wang and Gwyneth Paltrow attached to the fan list, Grown Alchemist takes advantage of its reach by providing clients with premium nutricosmetic products that nourish the skin from within. The brand uses high-quality and pure active ingredients and does so while remaining cruelty-free and toxin-free. Already a massive plus in many books!
Last update on 2021-12-05 at 13:28 UTC / Affiliate links / Images from Amazon Product Advertising API
Grown Alchemist seems to have conquered the skincare industry with its effective results. However, globally, the brand is still pushing its message to search for holistic and natural beauty systems. And by providing clients with a professionally formulated product that's worth the price, it does so by setting itself as an example.
Ethics | Vegan, cruelty-free, all-natural, sustainable, clean, and natural, formulated by certified, trained dermatologists and a well-educated science team
Disco is a favorite amongst skincare lovers. With features in magazines and online such as Who What Wear, Forbes, GQ, Askmen, Huffington Post, and Fast Company, it's clear why the brand has such a loyal following.
Founded with the help of a professional dermatological team, Disco features products specifically designed for male skin. The brand addresses the issue of men's skincare products in the mainstream market. It explains how men don't have targeted products and fill in the blanks by providing all the tools for an advanced routine.
Last update on 2021-12-05 at 12:53 UTC / Affiliate links / Images from Amazon Product Advertising API
Including eye creams, scrubs, and face masks, the brand makes skincare easy for guys worldwide. Disco also boasts about the fact that their team consists of a world-renowned dermatologist, Dr. Eva O'Brien. So if you worry about your skin getting a reaction to specific products, this skincare line will put that stress to rest.
Ethics | Environmentally-conscious products, organic ingredients, clean, microplastic free, free from synthetic fillers, marine blend
Kelsen is a unique brand in a way. Founded by two professional skateboarders and two professional surfers, Kelsen addresses the lack of personal care brands that align with the user's style and creativity.
Kelsen products include a series of clean hair and body products, including a shampoo and body wash, hair conditioner, and their award-winning pomade. For new customers, the company provides a Kelsen Essential Set for only $10. They also offer a Pocket Pomade to use the product whenever you feel that your hair is losing its health and shape.
Featuring a marine performance blend that includes sea rock fennel, sea holly, and organic kelp—all of which are sustainably harvested—the Kelsen brand stands as the quintessential masculine brand.
Ethics | Vegan, cruelty-free, made in America, recyclable packaging, organic ingredients, Certified B corporation, dermatologically-recommended
Skincare matters. And MadeMan has developed a skincare regimen that specifically improves the effect of some of the most common skincare problems among men. The products offer deep skin moisturization, anti-aging formulation, harmful ray reduction, anti-inflammation effects, and blue light protection.
MadeMan is a well-rounded choice for all, especially those who work indoors in front of a computer. By providing blue light protection through an anti-aging formula, the brand works twice as hard to prevent all skin problems that plague your average Joe.
Ethics | Female-owned brand, cactus-based skincare, science-based formulas, natural ingredients
Cardon is a female-owned business, which is precisely what makes it such a popular brand among men. Founders Narae and Jacqueline took a clue from the Korean skincare industry and determined that the industry in the United States seriously lacked high-quality, affordable options for men.
Dismissing the outdated social norms around self-care and masculinity, Cardon was designed as a brand with a single mission; to offer men a great shopping experience that didn't burn a hole in their wallets.
Last update on 2021-12-05 at 12:45 UTC / Affiliate links / Images from Amazon Product Advertising API
Cardon provides singular products in an affordable range. However, for those who want the full monty, the brand offers ultimate skincare kits and specific skincare kits that target skin problems. A significant factor here is that the products are packaged in substantial amounts, so even if you invest in an Essentials Skincare Set worth $65, that kit serves you well for the months to come.
Ethics | Natural, clean, 95 percent natural-based formula, clean ingredients, ideal for all skin types
Wolf Project is a male-owned skincare brand that uses natural, clean ingredients to provide the result you wouldn't expect even from the fanciest of skincare brands.
The products offered by Wolf Project rejuvenate the skin and prevent acne without drying out your pores. These ideally work for thicker skin that produces more sebum and skin which has a decreased pH level. The brand is collagen-rich and uses nutrient-rich ingredients such as coal bubbles, green tea, kaolin clay and bentonite, hyaluronic serum, aloe vera, shea butter, and numerous vitamins.
Last update on 2021-12-05 at 12:45 UTC / Affiliate links / Images from Amazon Product Advertising API
Packaged in recyclable bottles that do a world of good for customers seeking to live a sustainable, eco-friendly life, Wolf Project makes skincare easy for men who want to give their skin a healthy oomph.
Ethics | Vegan or vegetarian, cruelty-free, packaged using recyclable materials, free from parabens, SLS, and phthalates, scented using natural fragrances from essential oils
Olivina Men is an everyday essentials brand. With a selection featuring multiple grooming products that every man needs to remain healthy and fit, Olivina Men keeps their customers well-stocked and looking good.
All products are affordable, user-friendly, and earth-friendly, so the brand is so popular. The health-conscious and practical brand uses natural fragrances and blends of earthy aroma to appeal to their vast audience, so for those who dislike flowery fragrances, this is the brand for you. Olivina's product line includes products for the face, hair, and body. However, if you require a shaving kit or fragrances, the brand has got you covered.
Last update on 2021-12-05 at 12:45 UTC / Affiliate links / Images from Amazon Product Advertising API
Furthermore, Olivina Men presents a great like of men's hardware. So, if you're looking for things for travel and games, tools and gadgets, kitchen and barware, or for outdoor adventures, you'll get everything from one source.
In short, Olivina Men ticks all the boxes as the brand every man wants and needs.
Ethics | Uses natural ingredients, paraben-free, cruelty-free, dermatologically tested, fragrance-free
If you're a fan of the show Queer Eye, you may have already heard of Lumin Skin!
Lumin Skin is a skincare subscription brand that offers a bucket load of products that target every skincare problem under the sun. Whether you're a man or a woman, these products work through your pores and rejuvenate them, waking their energy and increasing your body's blood flow.
Last update on 2021-12-05 at 12:45 UTC / Affiliate links / Images from Amazon Product Advertising API
Lumin Skin uses a long list of natural ingredients, with common ingredients including shea butter, green tea leaf extract, licorice root extract, rosemary, lemon extract, and coffee, among others. The brand has so far been featured in some premium publications such as Forbes, Rolling Stone, Vogue, Vanity Fair, GQ, Business Insider, and Men's Journal, so you know you'll be making a good investment for your skin.
Whether you have dry skin, face fatigue, fine lines, wrinkles—whatever the issue may be, Lumin Skin will prevent further damage and will treat your pores to a treat.
Final Thoughts
Is it worth changing your skincare routine? When you think about it, how could it not be!
Skincare products for men are not part of a marketing scheme. They actively cater to your skin's needs and can make a massive difference for your skin's overall health.
If something in your brain makes you doubt the validity of these products and their effects, just try one product out from any of the brands above. You'll see the changes for yourself.
Don't let anything hinder you from giving your skin the food and nourishment it requires. Remember, while it may not seem as helpful right now, your skin will become thinner and more troublesome as time goes on. And if you have a history of skin problems in your family, the chances are that they will affect you. So, prepare beforehand.
Sooner or later, when your skin becomes smooth and spotless, that's you'll realize how desperately your skin needed some love and attention!