This article contains affiliate links for which I may receive a small commission, at no additional cost to you, should you decide to make a purchase by using them. Learn More
Eco-friendly or sustainable bedding, you've heard about this, but what exactly is it? Bedding produced using methods and processes that are not significantly harmful to the environment and recycled easily is classified as organic and sustainable bedding. This usually includes mattresses, pillows, sheets, and other bedding accessories.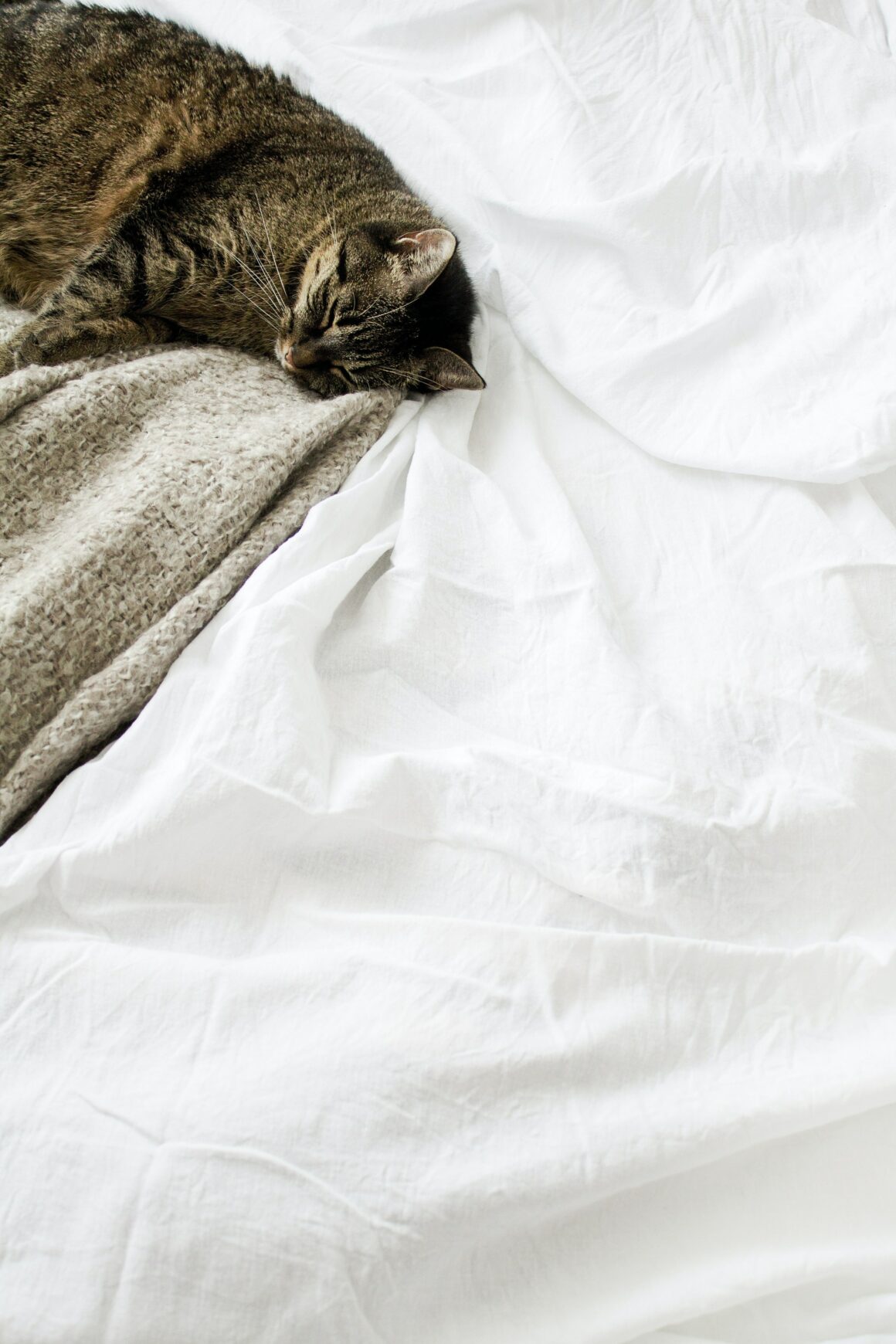 Apart from being non-toxic and safe for the planet, most sustainable bedding options boast other durable and valuable characteristics such as antibacterial properties and moisture-wicking. These bedding accessories use less water and chemicals during their production, making them safe for consumption and easy to recycle or reuse.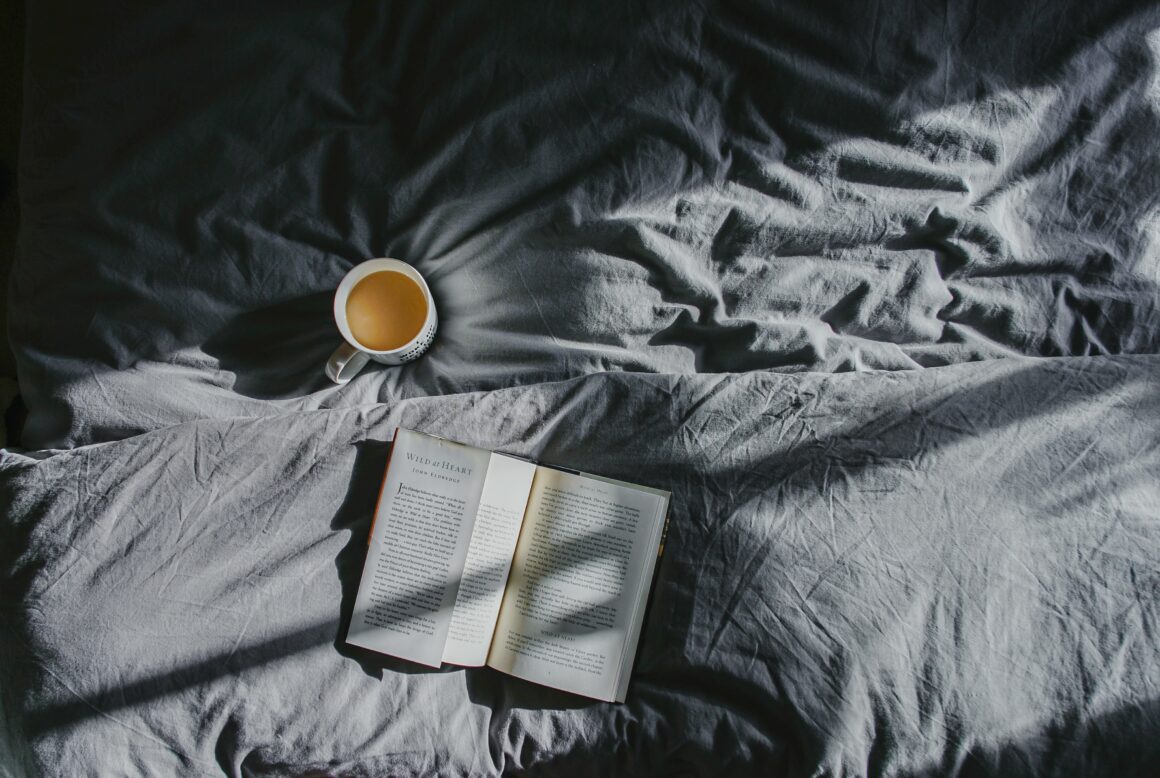 If you're still unsure whether or not you need to switch to sustainable bedding, continue reading to know more about why chemical-free options are taking the world by storm and the different brands that sell them.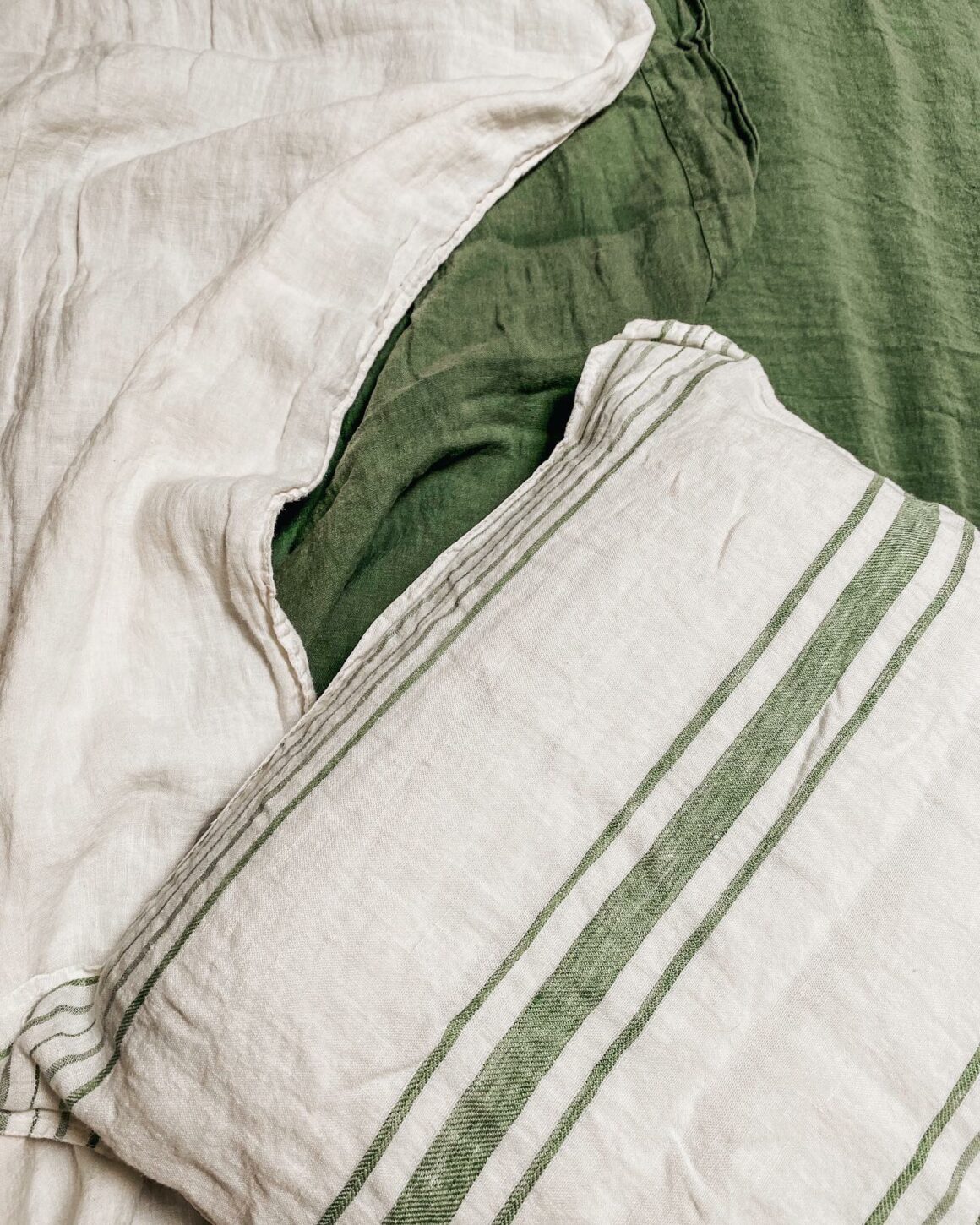 Based | Brooklyn, NY, US
Launched in | 201
Ethics | This company operates with no middlemen, including wholesalers, to reduce the customer's cost as much as possible. They use fully organic and sustainable materials for all their bedding products, making them recyclable and high quality.
Price Range | $28-$710
Launched in 2014, Brooklinen looks to serve all your bedding needs, ranging from bedspreads to luxe loungewear. The company was established to keep in mind the modern needs of a modern home designed in-home with care and love.
The high-quality and straightforward staples sold by Brooklinen come in a variety of bundles that customers could choose from or go for individual products in muted neutrals. The sustainable line offers various options, all made from organic and sustainably sourced materials.
No products found.
Some of their most popular bedding products are from the Classic Percale collection that has crisp cotton bedspreads. The Luxe Sateen collection also has organic cotton products but has a smoother, silkier finish. Another one of their best-selling bedding collections is the Linen line made of 100% natural and sustainable fibers from the flax plant.
Brooklinen bedding comes in a range of sizes that you can choose from based on your needs. As mentioned above, the bedding brand also sells other products like loungewear, bath accessories, and home decor.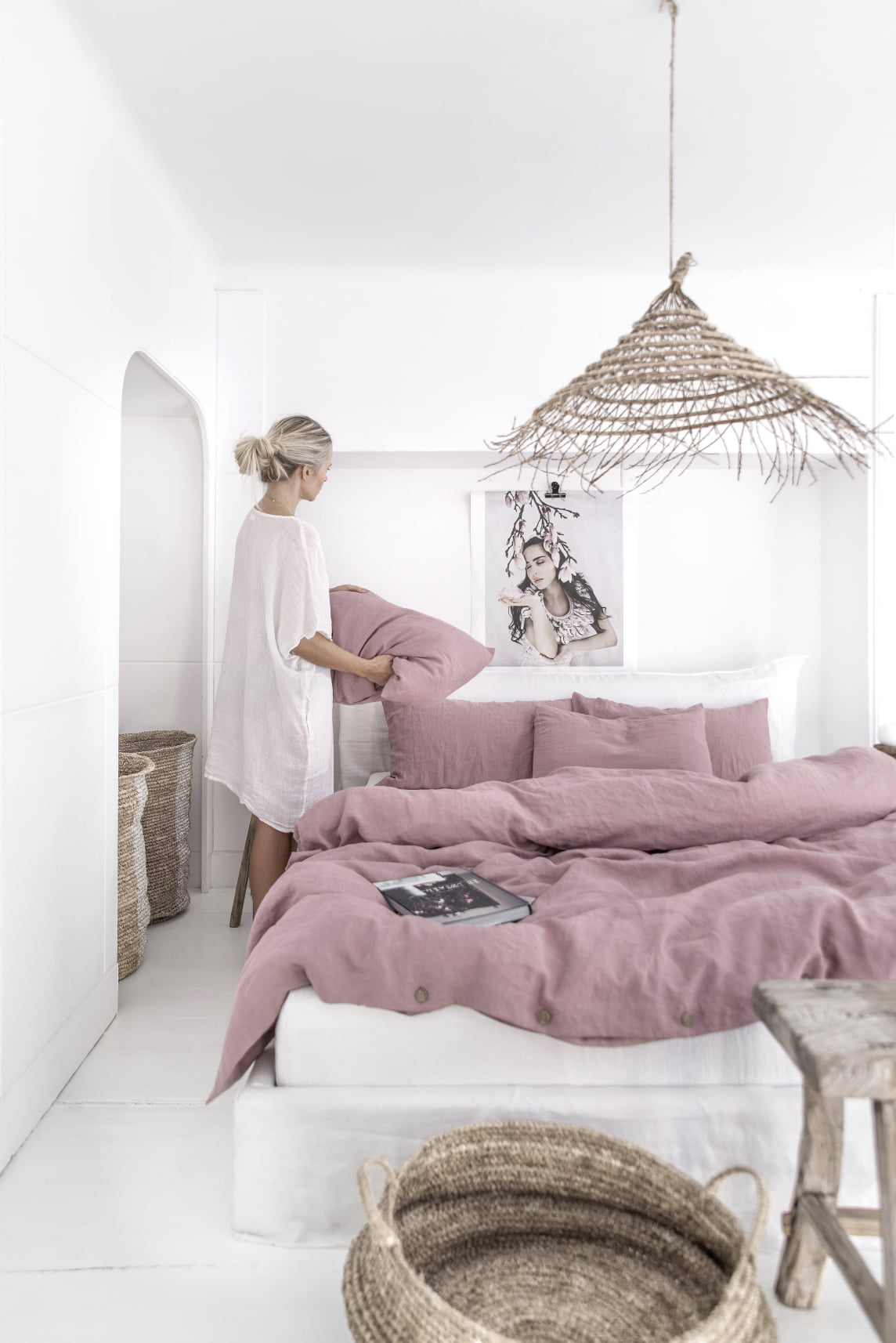 Based | Vilnius, Lithuania
Launched in | 2015
Ethics | The small family business joined hands with industry experts to provide you with affordable and sustainable bedding.
Price Range | $21-$400
MagicLinen is a family business operating out of the Lithuanian capital that deals with home decor and clothing for men and women. The company's team specializes in linen and tailoring the material into various usable products.
The most well-known of these products are the bedding accessories sold by MagicLinen that are all made of high-quality OEKO-TEX certified linen. The stone-washed fabric made of European flax is sustainable and highly durable to use. MagicLinen sells sheets, duvet covers, pillowcases, blankets, other bedroom accessories, and sets.
Last update on 2022-08-16 at 03:29 UTC / Affiliate links / Images from Amazon Product Advertising API / DetailsProduct prices and availability are accurate as of the date/time indicated and are subject to change. Any price and availability information displayed on [relevant Amazon Site(s), as applicable] at the time of purchase will apply to the purchase of this product.)
Linen is breathable, bacteria-resistant, moisture-absorbing, and highly durable. Ancient Egyptians used the magic material because of all its beneficial qualities. Combined with the naturally occurring benefits, MagicLinen's textile experts ensure that their products are the best for your nightly sleep.
The Lithuanian company delivers worldwide and offers free shipping on orders above $50.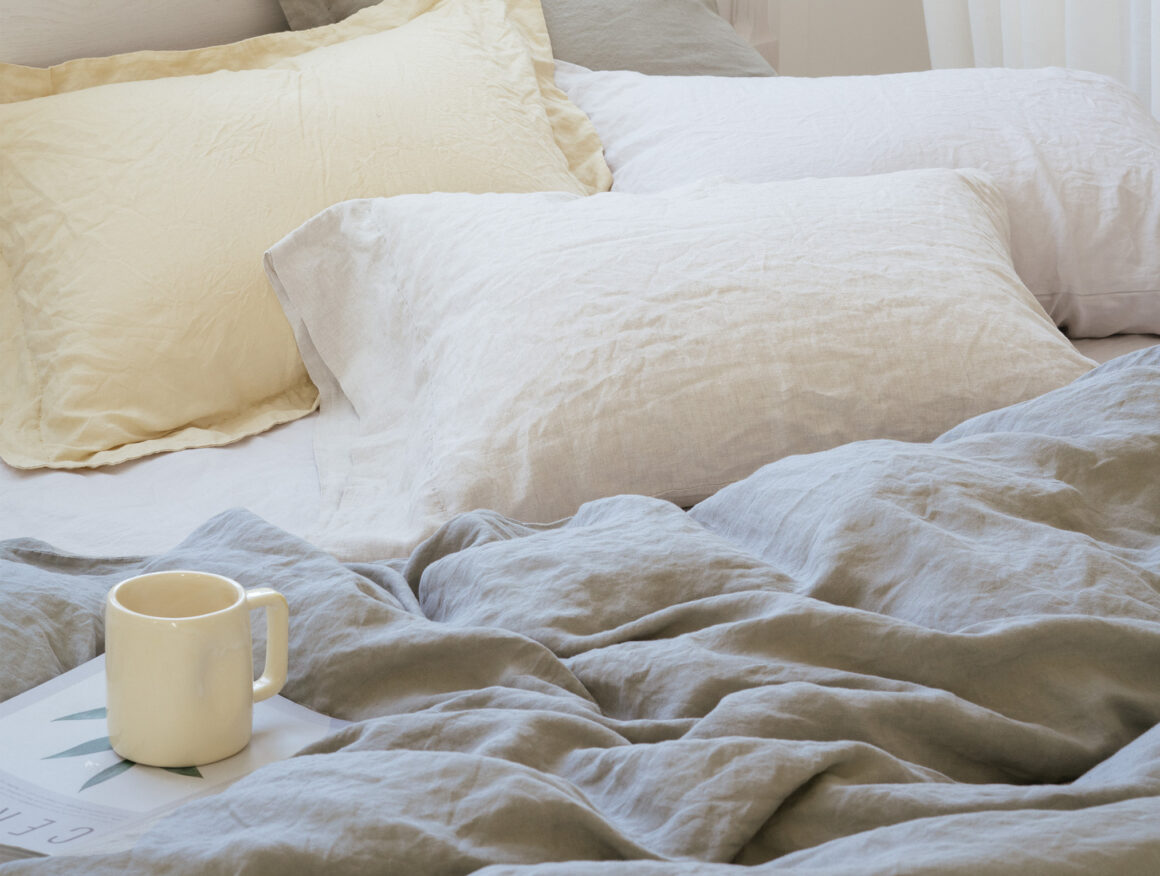 Based | San Francisco, California, US
Launched in | 1991
Ethics | Sustainable, fair trade bedding made of the purest cotton and linens.
Price Range | $24-$3,749
Named after a type of cotton that grows in Oaxaca's brown, dusty fields, Coyuchi pays ode to the organic and sustainable fiber as it is, with no chemicals or other pollutants in it. The company is driven to fill homes with luxurious, durable, and sustainable home products that range from organic bedding to bath accessories.
Operating for 30 years now, Coyuchi's textile experts have educated themselves on the different ways the company can produce high-quality bedding while sticking to methods that conserve resources. The brand works with factories with well-developed, sustainable water irrigation systems to understand the impact of the cotton industry on the environment.
No products found.
Coyuchi's textiles are all certified by the Made Safe guidelines that let customers know that the bedding accessories are safe and good for the environment.
The bedding brand covers a range of bed accessories, including duvet covers, sheets, blankets and quilts, mattresses, and more.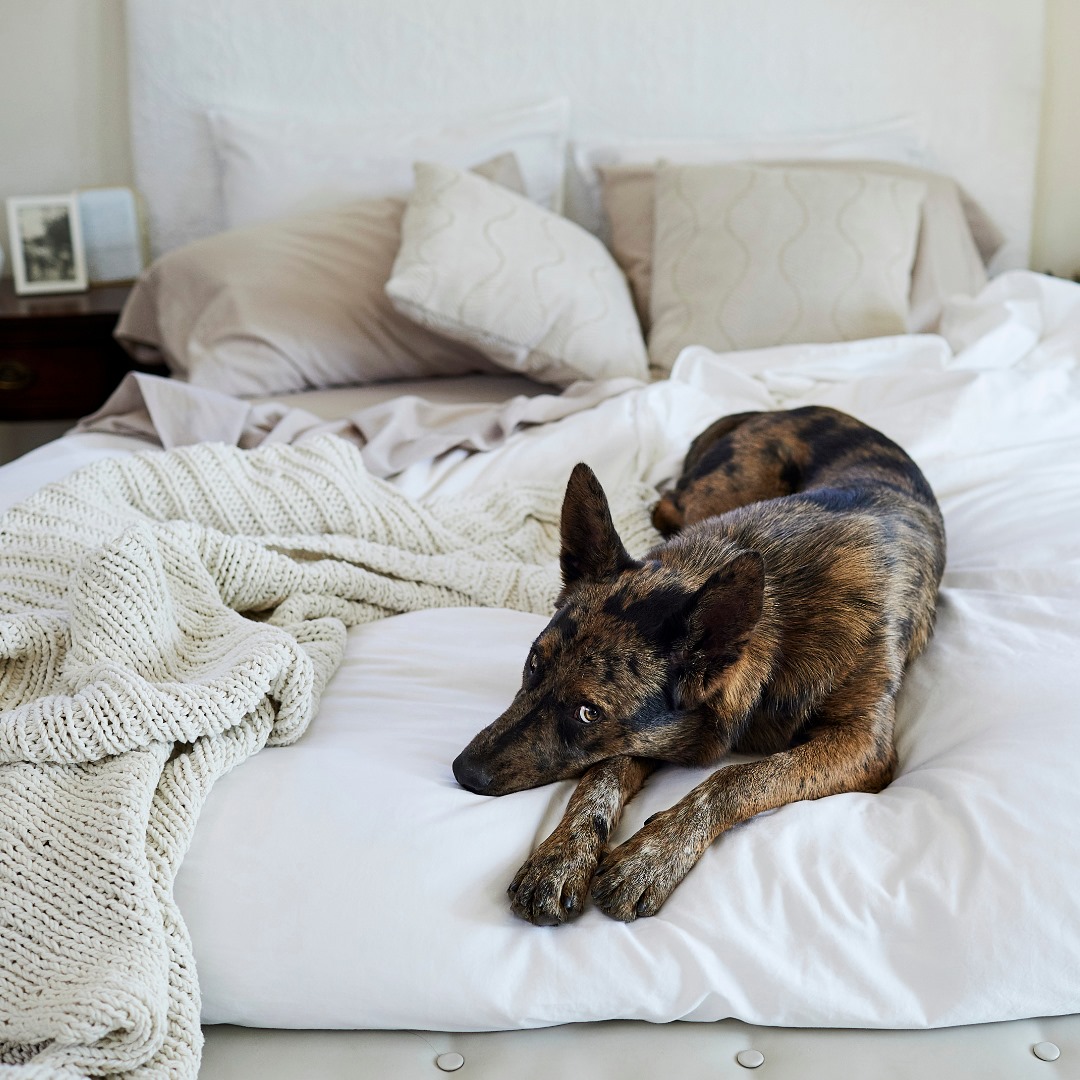 Based | Boulder, Colorado, US
Launched in | 2009
Ethics | Ethical and Sustainable bedding that uses organic materials and fair trade guidelines to design essentials.
Price Range | $16-$210
Made with 100% organic cotton, Pact's bedding accessories are guaranteed to provide you with a good night's sleep every single night.
Growing cotton organically saves a lot of water and also prevents the usage of chemicals that pollute the soil and the environment that it grows on. The crop is also non-GMO, and the company operates in standards that provide safety and protection of the interests of farmers.
Bedding accessories made by Pact include sheets, pillowcases, and many more in a variety of bright, bold, and neutral colors. Pact is affordable and sells durable staples that one would often have to shell out a lot of money. The company delivers worldwide and offers free shipping on orders over $50. They also use conscious packaging to ship their products in.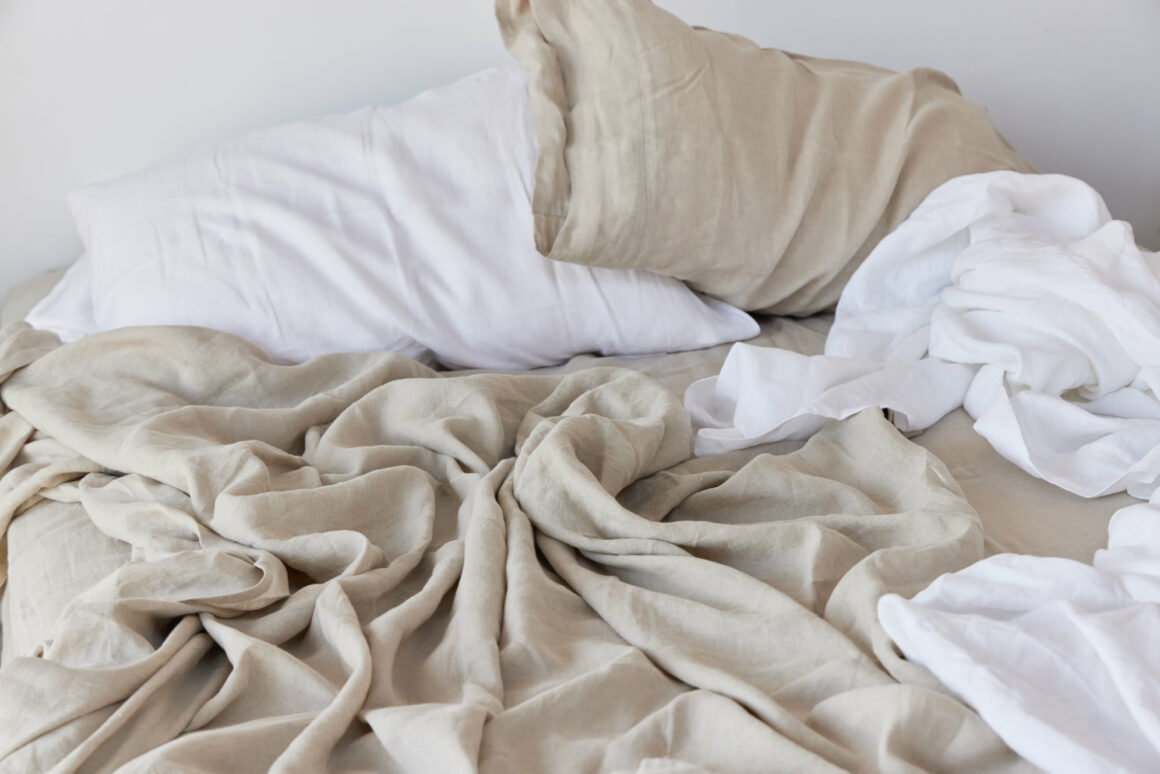 Based | Hoboken, New Jersey, US
Launched in | 2016
Ethics | Green, clean bedding products made from the most sustainable organic materials. Avocado is working towards reducing the harmful impact of bedding on the environment.
Price Range | $15-$3699
Avocado Green Mattress runs on its founding values – innovation, sustainability, and responsibility. The company sells directly to customers with no middlemen whatsoever to reduce the cost of a product as much as possible. The creative thinkers who make production-related decisions operate from a place of wanting to bring sustainable change in bedding.
The company sells bedding, mattresses, bed frames, pillows, protectors, and more bedroom accessories in a range of colors and sizes that you can choose from. They are all made from 100% organic and sustainably sourced materials that are breathable, durable, and comfortable.
Avocado Green Mattress is a Certified B Corporation® which means that they are legally required to consider the impact of their business decisions on their customers, workers, and the environment.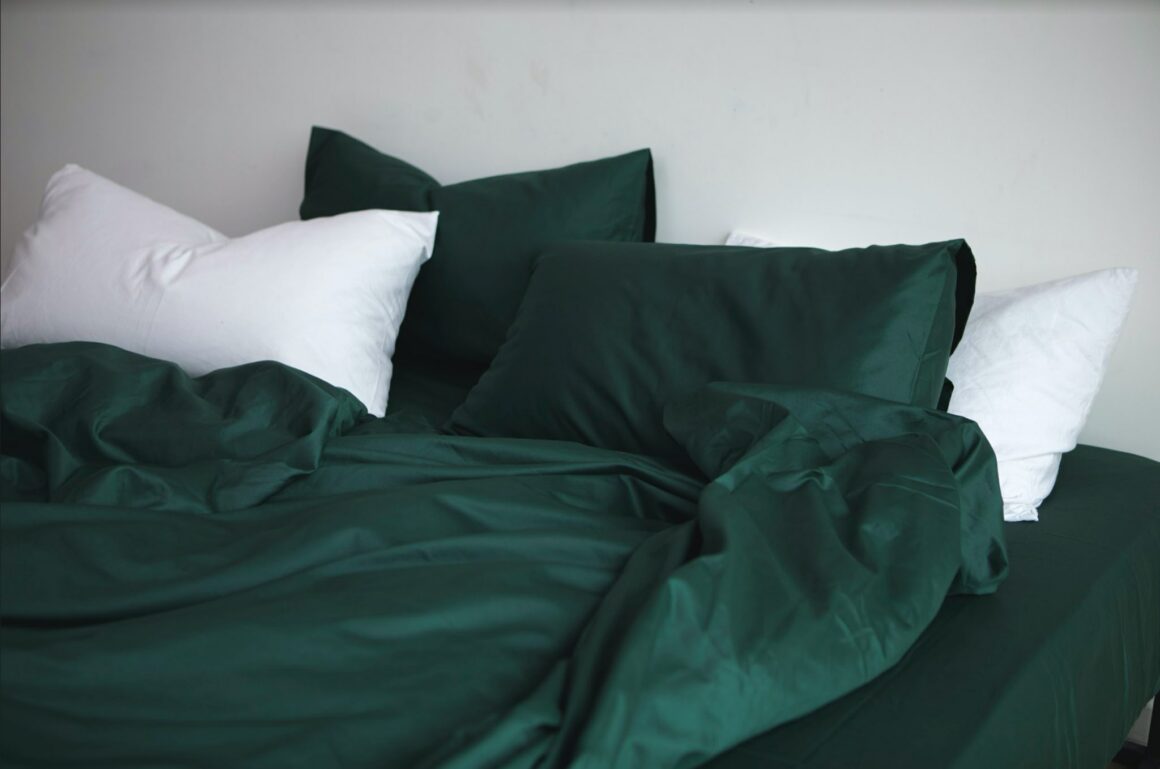 Based | London, UK
Launched in | 2017
Ethics | Using ethical fabrics and manufacturing processes, House Babylon gives you a more peaceful sleep at night. The company also packs all its products in biodegradable packaging.
Price Range | £15-£200
House Babylon uses the finest quality Egyptian cotton to make the softest and most comfortable bedding products for those looking for luxury within a budget. The luxe sustainable brand offers a range of exclusive bed linens and duvets made from 100% organic material, sourced responsibly and sustainably.
The company produces conscious lifestyle products with enduring designs that everyone can use. The experts who create these designs keep in mind your ideal sleep experience and your need for affordable luxury.
The cotton used by the company is of high quality because the fibers are longer than the average cotton fiber, which makes it stronger and more durable. This material is also highly absorbent, breathable, and gives off a smooth sheen, making it suitable for luxe bedding.
The company operates with the values of never hurting animals or impacting the environment negatively, which is why its bedding products are certified by EDFA and OEKO-TEX.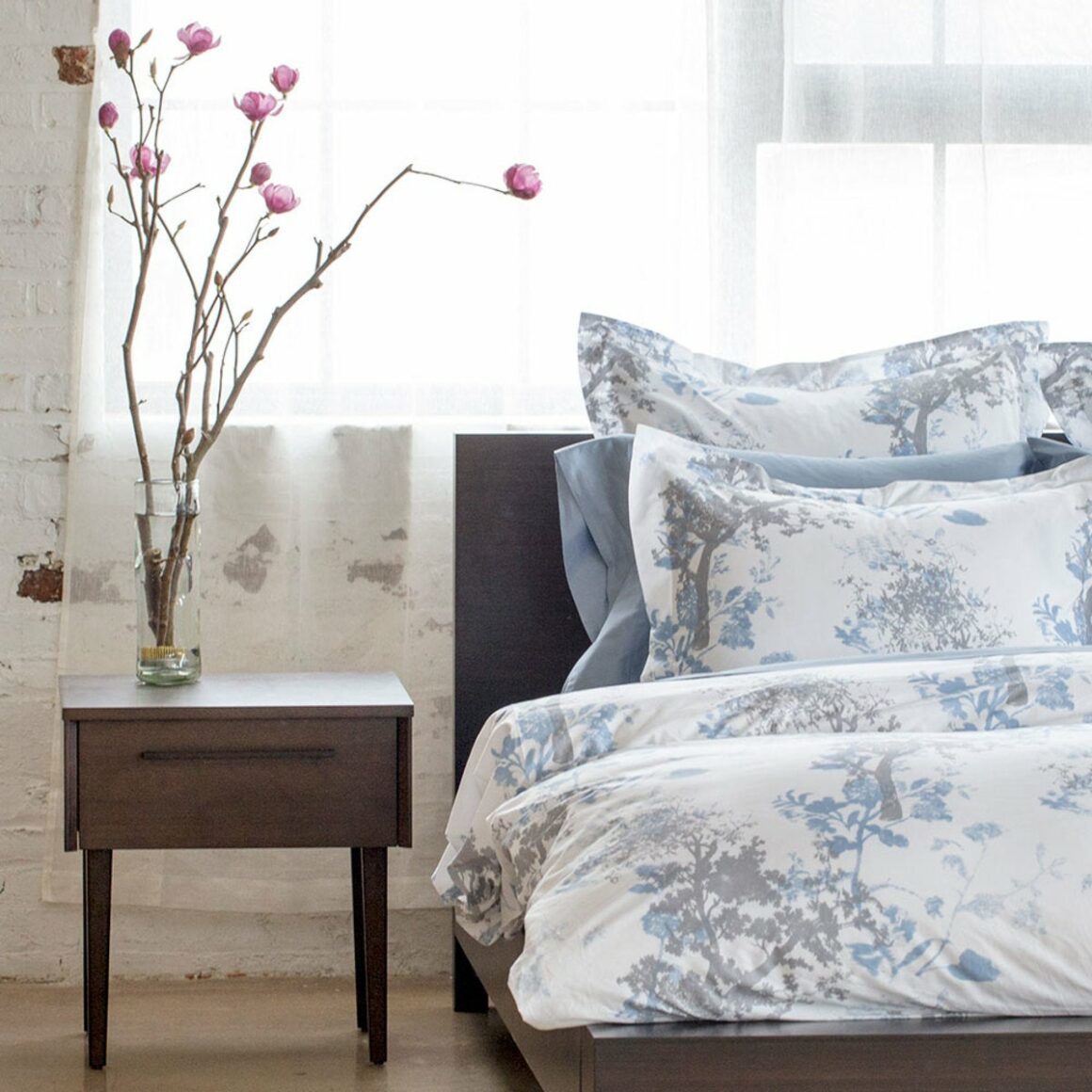 Based | Madison, Virginia, US
Launched in | 2001
Ethics | The company has a deep sense of respect for local craftsmen and their traditional way of making things. They honor this by following sustainable and ethical methods of production.
Price Range | $7.77-$299
VivaTerra strongly believes in giving you the freedom to choose and follow the style you want without harming the environment.
The sustainable bedding company takes inspiration from the colors, forms, and designs found in nature and uses the most sustainable materials and processes to make versatile products that last for years.
The mission that drives VivaTerra is to turn your home into a space where you can be your best self. They do this by honoring the artisans of America and their hand-made products that a machine can not replicate. Using this craftsmanship as inspiration, VivaTerra brings you extraordinary bedding made from organic materials.
The company sells pillows, bedspreads, duvets, and blankets in various patterns and prints inspired by the motifs found around us in nature.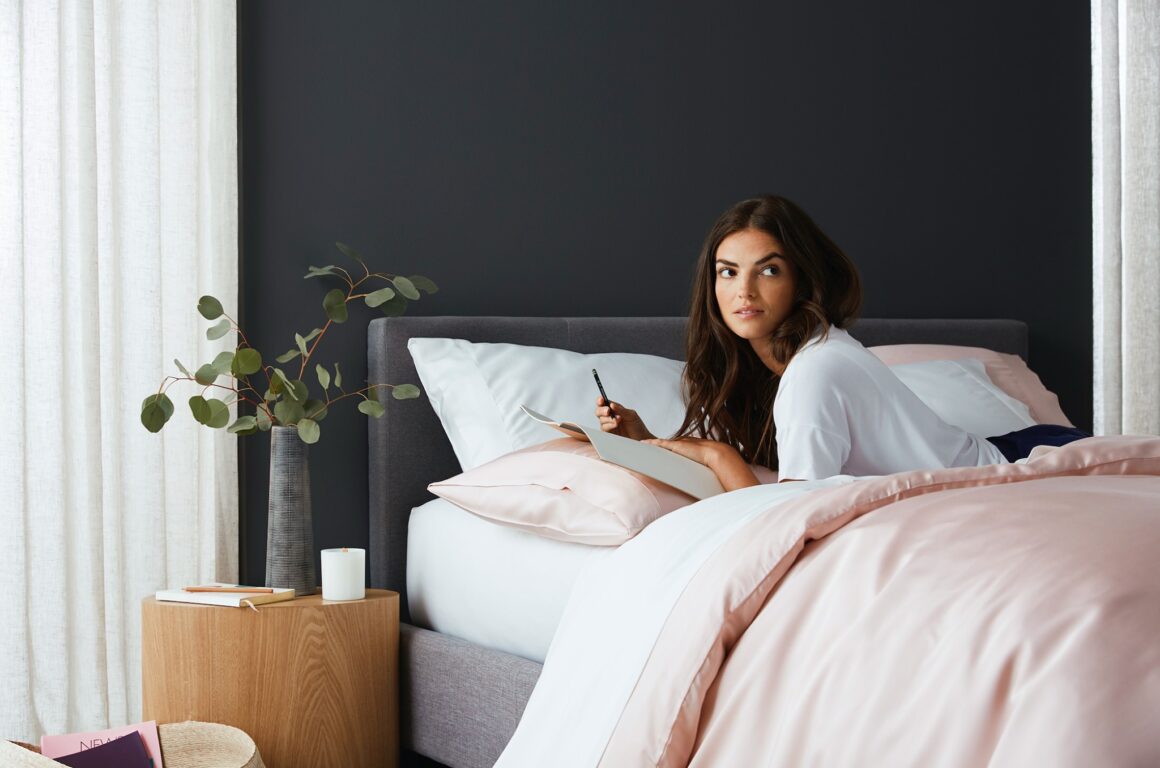 Based | New York, US
Launched in | 2017
Ethics | This sustainable home decor and bedding company practices conscious mindfulness. Sijo partners with the Joyful Heart Foundation and donates part of its sales to victims of sexual assault and domestic violence.
Price Range | $40-$368
Sijo created timeless, classic essentials that exist to serve a purpose in the modern home. Something that you will not be able to let go of, no matter how well-used it is. The brand believes in practicing mindfulness while helping you construct the perfect home.
They do this by partnering with factories and suppliers with a transparent supply chain and treating their workers well. All of Sijo's materials are carefully and sustainably sourced and tested for harmful chemicals. The fabrics are OEKO-TEX Standard 100 certified, which means that they are organic and sustainable and can be recycled when they are at the end of their life.
Last update on 2022-08-16 at 03:29 UTC / Affiliate links / Images from Amazon Product Advertising API / DetailsProduct prices and availability are accurate as of the date/time indicated and are subject to change. Any price and availability information displayed on [relevant Amazon Site(s), as applicable] at the time of purchase will apply to the purchase of this product.)
Sijo has two different luxury bedding collections: Eucalyptus and French Linen. These collections consist of flat sheets, pillowcases, duvet covers, sheet sets, and a discounted bundle pack. Eucalyptus consists of Lyocell products, a form of rayon that comes from the eucalyptus plant, and French Linen's products are made of, you guessed it, French linen.
The products are breathable, luxurious, and sustainable and are carefully crafted to elevate your sleep experience.
Certifications to look for
The whole point of organic, sustainable production of daily-use products like bedding is to allow customers to know that they contribute to a better, less polluted planet by putting conscious thought into their purchases. The easiest way to tell if a bedding product you like is organic and sustainable is by reading and understanding the labels on it.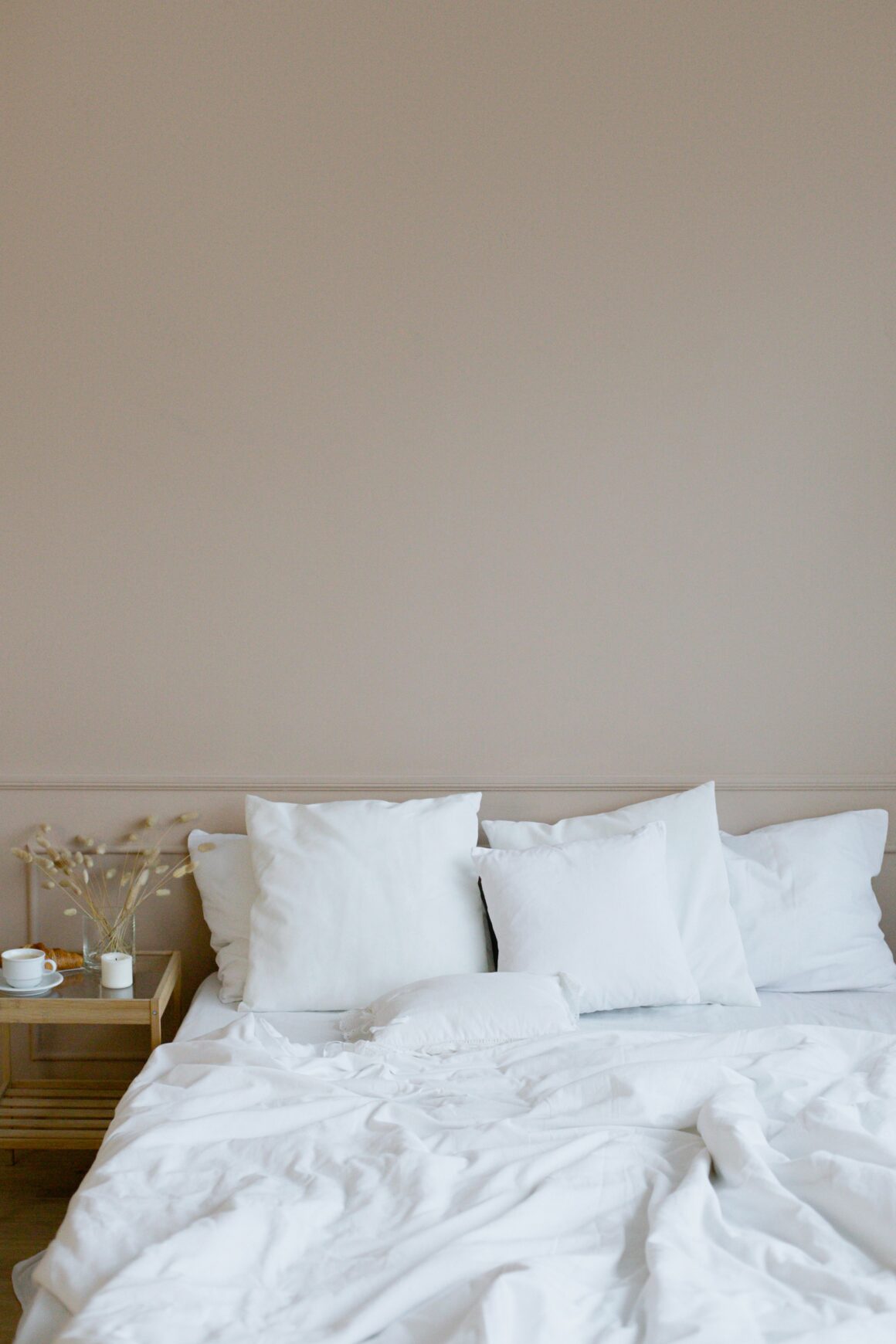 These products have certifications from guidelines like Fair Trade and Standard 100 by OEKO-TEX that approve them as fair trade, organic, sustainable, ethically sourced, and safe. We have mentioned some of these certifications in the brand descriptions above.
Conclusion
This article was to help you get an idea of what sustainable and organic bedding could do for your home and the environment. Not only is it easily accessible and available in most places, but it is also affordable.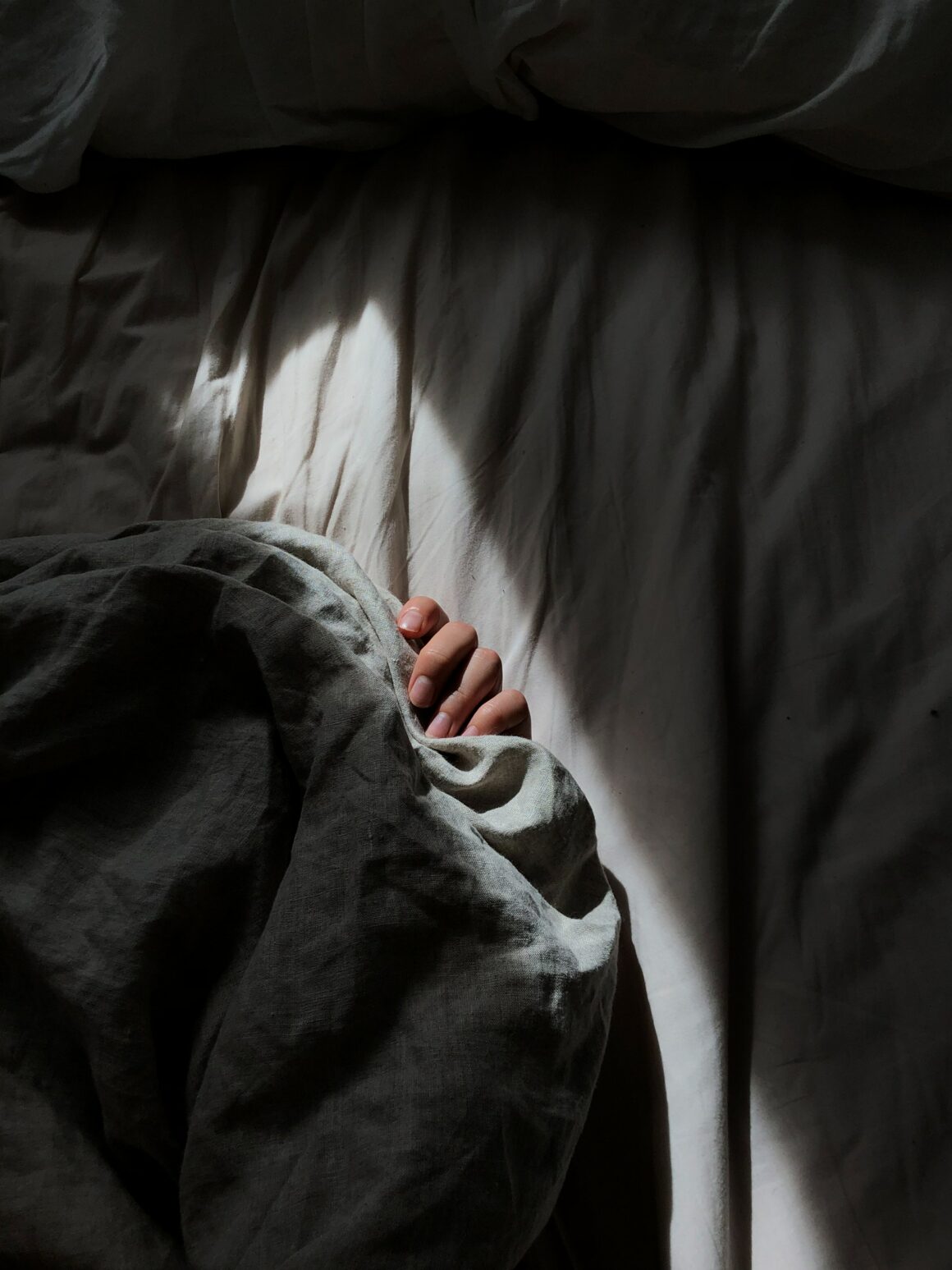 Sustainable materials such as organic and responsibly sourced cotton, linen, down, wool, cashmere, silk, and other innovative, human-made materials like Lyocell and Econyl®, can be beneficial to the environment. This is because they are sourced ethically without impacting the planet negatively.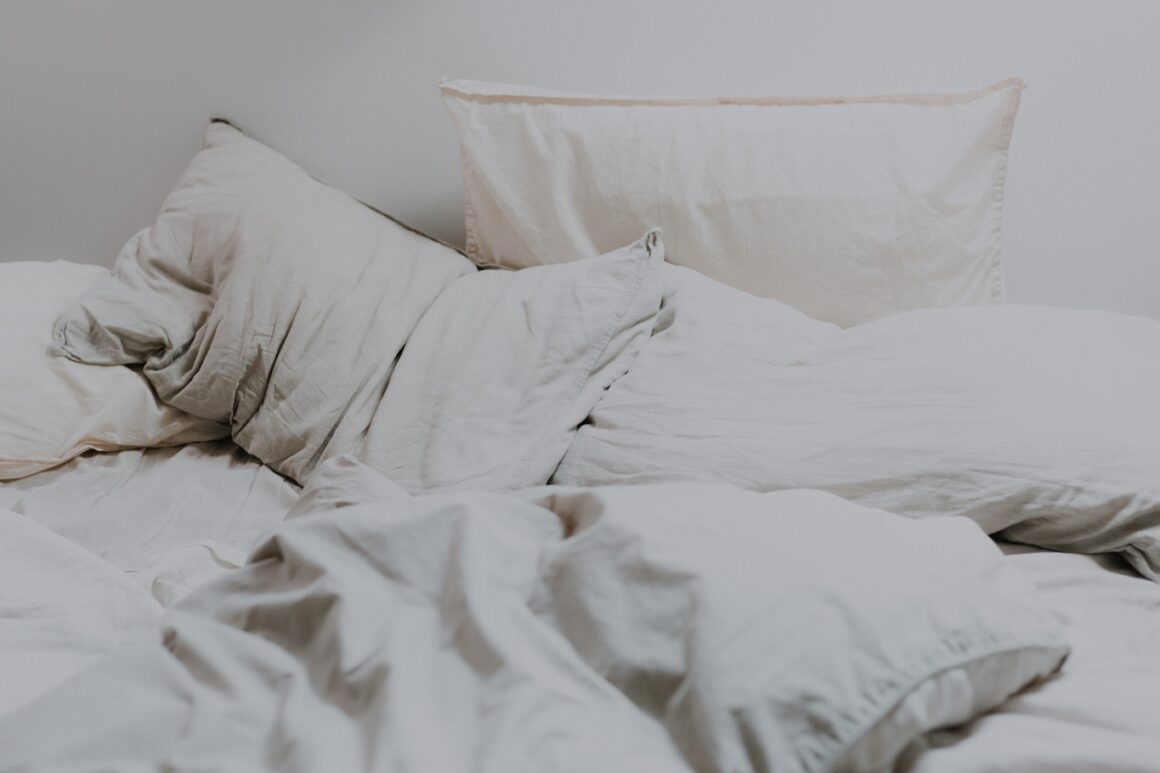 They also create jobs in local farms and industries if they follow fair trade guidelines and are sourced the right way. However, one must be careful that one isn't contributing to a culture of overusing the natural resources we have. Keep your eyes peeled for essential certifications on the bedding products you like, and educate yourself!