This article contains affiliate links for which I may receive a small commission, at no additional cost to you, should you decide to make a purchase by using them. Learn More
If you think about it, does having a minimalist kitchen work? Just about everything we have in the kitchen is practical and valuable, down to that singular teaspoon and 6-egg boiler. Cutting down on everything doesn't seem all that necessary, at least not at first glance.
Yet, it's only when you sit down and seriously think about what you use in the kitchen that you realize, "oh God, when was the last time I used it?"
Because if you think about it, most of us have an inane ability to collect things. According to Freud, this habit stems from a person's need to impose a sense of order in their world. Yet, the truth is that for some, we feel that we may use it down the lane. After all, who wants to wait 15 minutes to whip up egg whites for a cake when you can do it with a whisker in a jiff?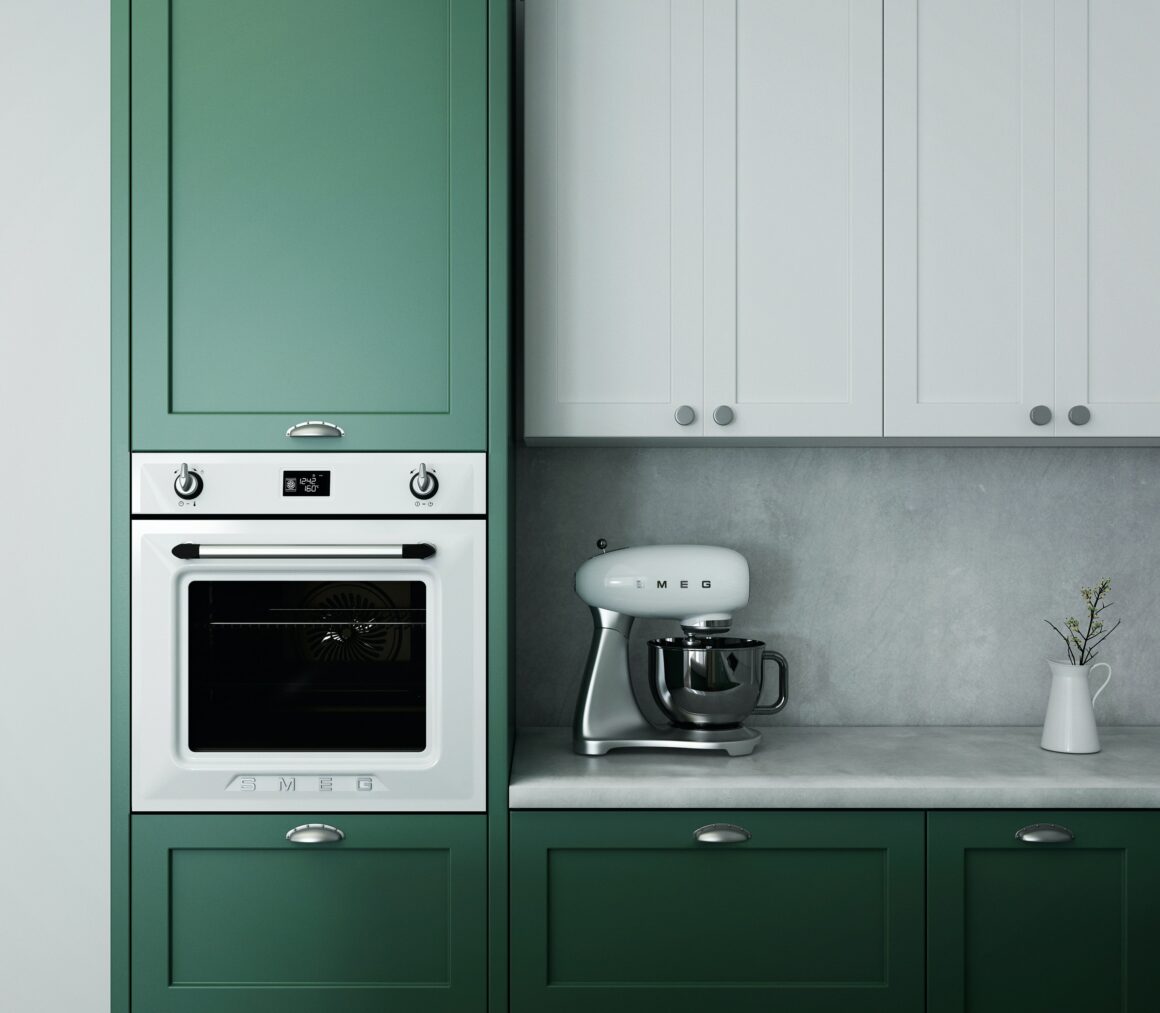 This is a functional, practical decision, no doubt about that. But with collecting things comes the inevitable result that things often end up in the garbage. Hence, the minimalist kitchen essential list.
In this list, I offer minimalist kitchen essentials that don't put a burden on your wallet. From appliances to cutlery, everything you need is here. So grab the list, and take it shopping if you're thinking about rebranding your kitchen. It's the best list you'll ever need.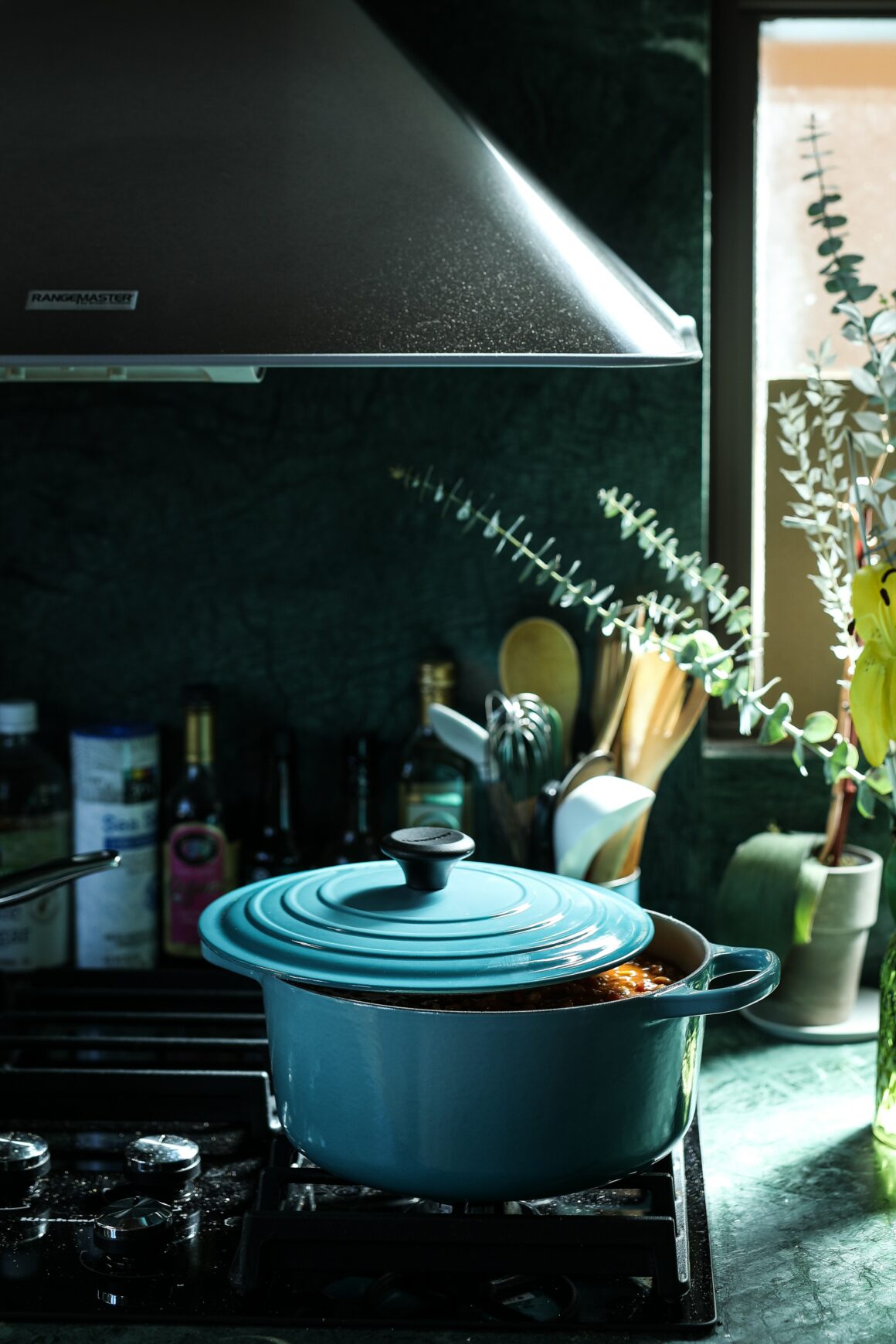 All the Essentials of a Minimalist Kitchen
Considering that almost everyone may have some things in their kitchen already, you may be able to tick some necessities quickly. However, before doing so, scour your kitchen for things you don't need.
Running a minimalist kitchen requires you to follow the rules:
Try buying things that you typically use daily
Buy smart, not cheap.
Refrain from buying too much plastic.
Do not splurge on things you won't need.
So, you could say goodbye to the bread maker! Your kitchen should only consist of appliances and items that you'll use thoroughly.
Let's begin with appliances:
A Refrigerator
Chances are, you already have a refrigerator. But, which size do you have?
Typically, a tall fridge with a freezer is the best appliance you can buy because it works long-term. A small refrigerator or room fridge is handy if you're in a shared space. But unless you order in every night, this fridge won't have much space for drinks, condiments, fruits, vegetables, meals, takeout, leftovers, and all your food.
If you can buy a refrigerator and freezer, pay attention to what the energy efficiency levels are. And choose a brand that offers durable machinery with high-quality components that can be fixed easily. You don't want to run around searching for a unique component that costs $200.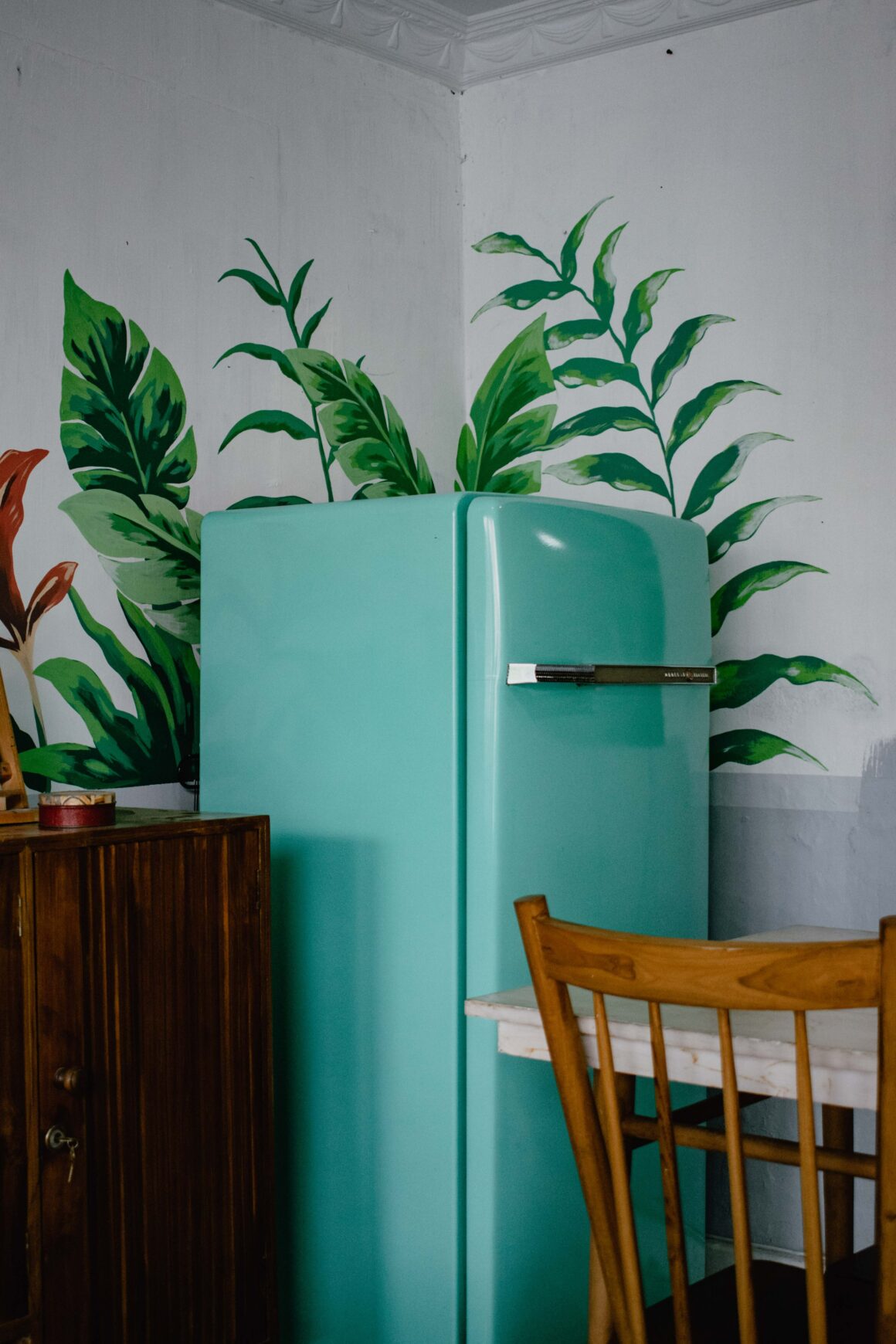 A Block of Quality Knives
Typically, you only need five knives for everyday use; a chef's knife, a carving knife, a bread knife, a utility knife, and a small paring knife. Most people spend small fortunes on getting multiple knives, but your life will be easier and less cluttered if you have these.
As you would with any other kitchen item, you must also buy knives of good quality. Knives with faulty handles, low-quality blocks, or even light knives can cause accidents and be dangerous. Invest in your knives for the sake of your food and safety.
Pots and Pans
Living a minimalist life means not having to worry about an extensive collection of rusted pans you didn't use because you didn't like them!
With pots and pans, the essentials only extend to non-stick high-quality pots and pans. As for the items, you will need two medium-sized pots, two small pots, a large frying pan and lid, a small frying pan, a saucepot, and a wok.
A Multi-Function Microwave Oven
You can efficiently heat in a pan or pot on the stove what you heat in a microwave oven. But, if you live a life where a microwave could be a time-saver, opt for something like a multi-function oven.
These appliances offer the services of a microwave with the ease of an oven. You get the best of both worlds, and you get an appliance that doesn't take up too much space!
Food Processing Set
You'll find such sets for a very low price. These sets will include a mini food processor, a blender, a hand mixer, and a smart stick.
While these appliances don't typically come in handy every day, what makes this a good investment is your product's longevity. Appliances such as mini food processors and blenders make cooking a lot easier and less time-consuming. And if you buy from a good brand, this ensures the efficiency of the appliances for decades. Not bad for a small set!
Digital Kitchen Scale
Unless you're a savant in the kitchen, even you won't know what 200 grams of rice look like.
Digital kitchen scales are relatively inexpensive and useful for baking, cooking, and experimenting with different recipes. They also help keep you healthy since you can quickly measure how much you're eating and keep note of it.
Toaster
Can breakfast be complete without butter on toast?
Toast is a quintessential snack and essential breakfast item, and it's not something you can make on a stove. For this purpose, buy a toaster, so you have a worthy breakfast investment. A toaster is pretty sturdy, rarely breaks, and requires essential maintenance to work for longer.
Coffee Grinder
While the jury is still out on coffee machines and coffee pods, we can all agree that a simple coffee grinder is the safest thing to have if you love coffee.
Having a coffee grinder makes it easier to ground coffee, so you get a fresh cuppa every time. And if you use that coffee with a French Press, that makes the experience even more wonderful. Again, as with everything kitchen-related, a grinder only works best if you buy good quality. Otherwise, you will end up with recurring expenses on your hands.
Electric Kettle
There's a reason why the electric kettle is popular around the world. These kettles are functional, helpful in just about every environment, don't take a lot of electricity, and are easy enough to transport.
An electric kettle is a tea lover's favorite item. But, even if you're not a tea drinker (in which case, why!), the electric kettle still supplies enough piping hot water to fill your Cuppa noodles, multiple mugs of green tea, and more whenever you want.
Cooking Utensils Everyone Should Have in a Minimalist Kitchen
Once you're sure your kitchen has everything essential, that's when we move on to the cutlery and other items. This list includes some of the basic things that you'll need, if not now, then definitely in the years to come:
A 16-piece cutlery set
A 16-piece china set
A large plastic cutting board
A knife sharpener
Two sheet pans
Two wooden spoons
A flat wood spoon
A flat spatula
A large Microplane
A set of measuring cups
A set of measuring spoons
Danish wire dough whisk
A vegetable spiralizer
Silicon hot pads
Turner/flipper
Serving spoon
Vegetable peeler
Can opener
Silicon spatula for folding
Two fine mesh strainers of different sizes
Kitchen scissors
Garlic press
With every item you see here, the main goal is to buy products worth the money. Utensils are long-term use products. If you buy something cheap, you'll end up with breakable products that you'll throw in the bin after one use.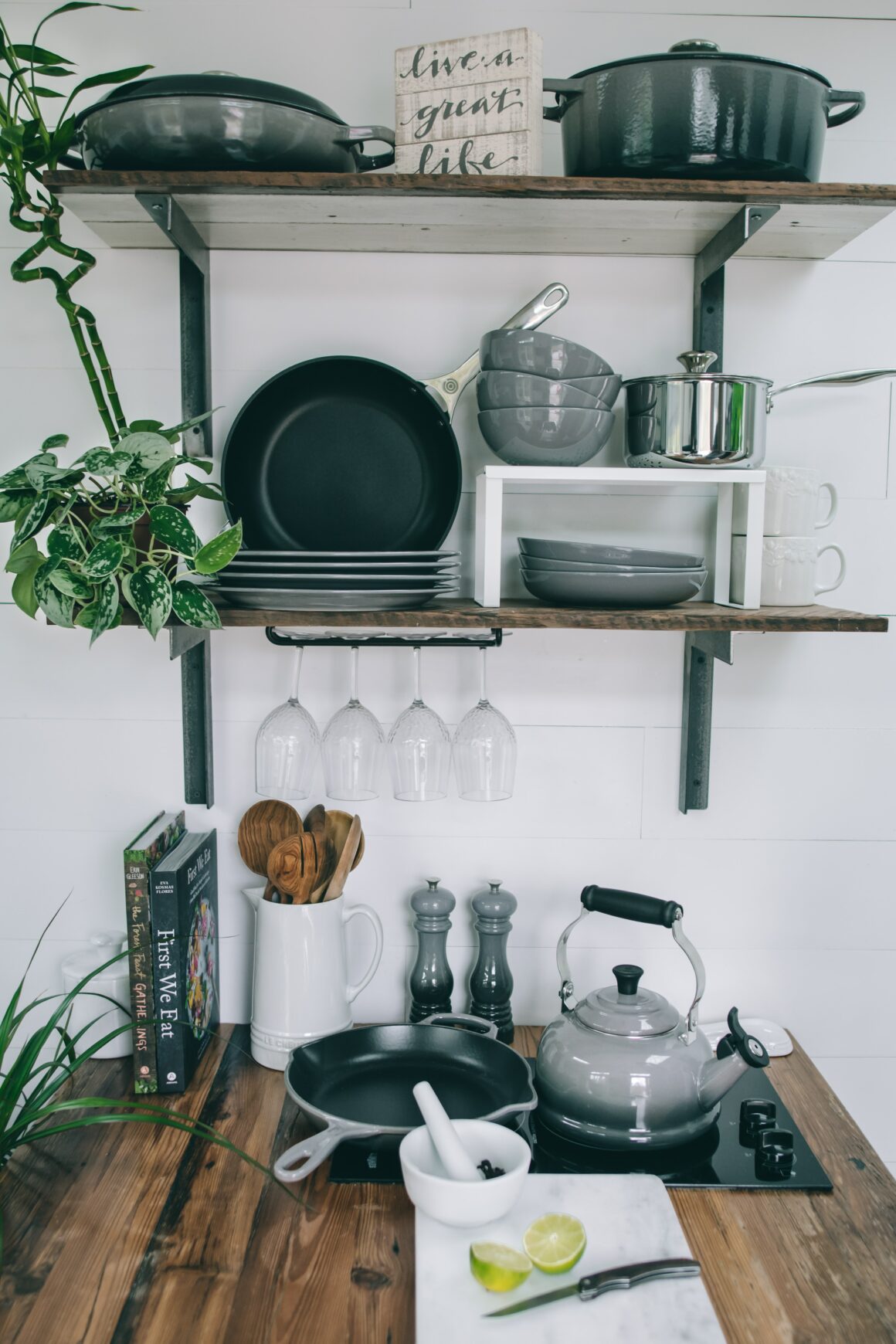 Additional Items for a Minimalist Home
Although we could stop with the products you see above, these are things you'll essentially use forever.
But, for short-term use, or any products you buy monthly, there's so much you can get that can ease your life and make your home eco-friendly and minimalist: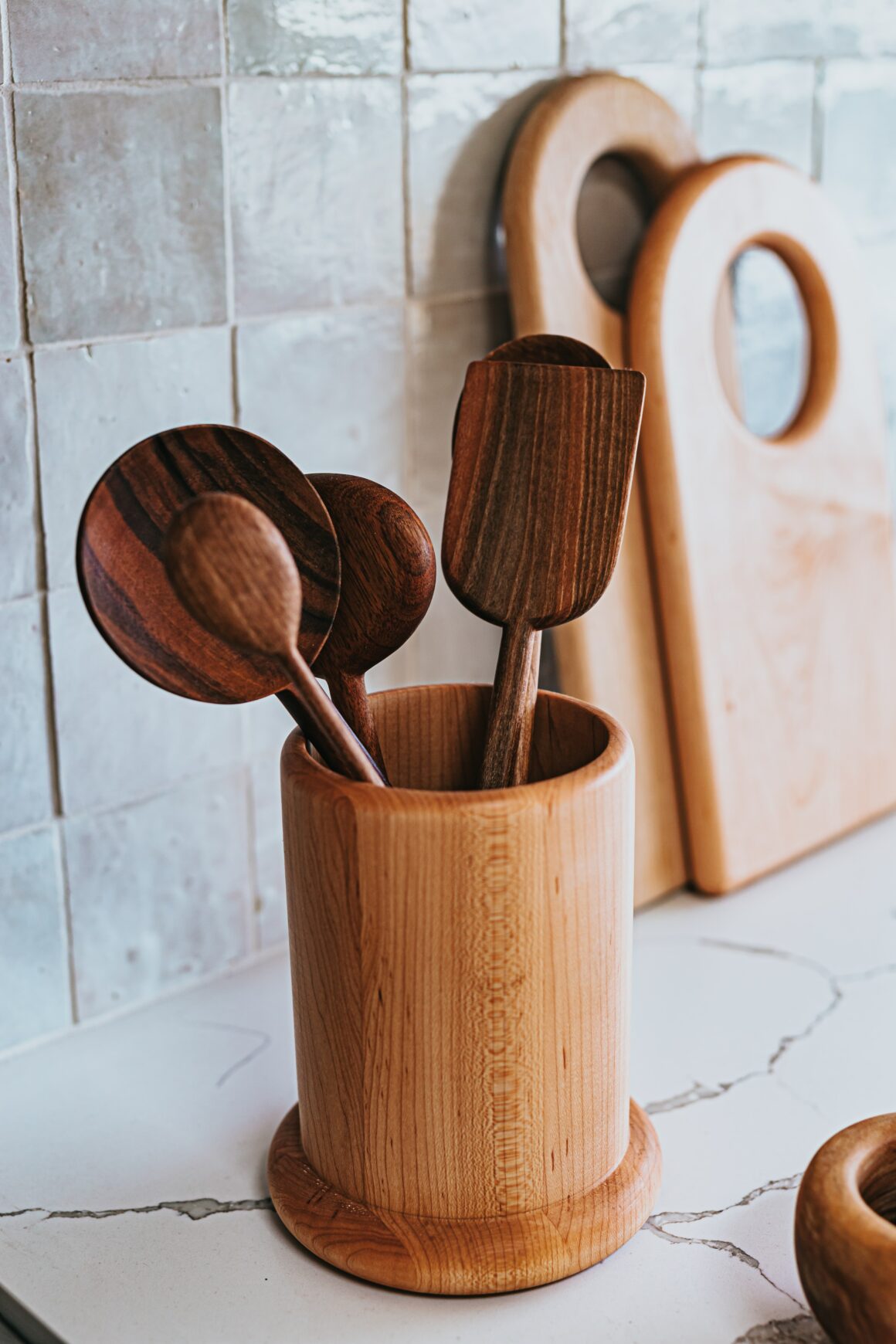 Biodegradable Waste Bags
Thanks to the regenerated focus on our global waste crisis, biodegradable or compostable waste bags have become very popular in recent times.
Technically, plastic bags also degrade over time. But biodegradable bags disintegrate within a few months of being dumped. They're also made from non-harmful materials, so you don't feel any guilt about your waste bag stewing in a dump somewhere.
Can Covers
Are you tired of having your food go moldy because you forgot about the tomato can in the fridge?
It's common for people to leave cans of food, soda, and even dog food out without proper cover. As a result, it goes bad. But with can covers, you not only limit food waste, but you also preserve excellent ingredients. And this gives you the chance to toss the can in the recycle bin instead of the trash can because it smells nasty!
Ice Cube Trays with a Lid
Sure, a bag of ice might cost about $1.79, up to $3, so buying an ice cube tray with a lid may not seem like a good investment.
However, if you factor in the price of gas and the added carbon footprint that results from your trip to the store, that ice ends up costing a lot more. Ice cube trays with lids are quite cheap and come in a range of materials. So, if you're looking for a foldable, BPA-free ice tray, you'll easily find one.
Mortar and Pestle
If you're budget-bound and can't buy a food processor set, a mortar and pestle should do you fine.
This is a classic product that's been used in multiple counties for generations. The great thing about its function is that you decide how fine or coarse the dry or wet ingredients should be. It's easy to clean and disinfect and doesn't cost as much. And it's durable to boot as well.
Closing Thoughts
A minimalist kitchen is neat, practical, and valuable.
With the above list, you can bet that your kitchen ticks all the right boxes regarding how great a minimalist kitchen should be. With whatever you buy, stick to one or two colors, so your kitchen doesn't look too haphazardly designed, and get to it.
If you invested rightly, your kitchen would cater to your every need for years and decades to come!