This article contains affiliate links for which I may receive a small commission, at no additional cost to you, should you decide to make a purchase by using them. Learn More
It's hard not to love minimalism, but it's even harder to resist the latest interior design trend, warm minimalism!
And while the minimalist interior design itself has an old history (dating back to the post World War II period), the warm minimalism has swept the world by storm in the past year.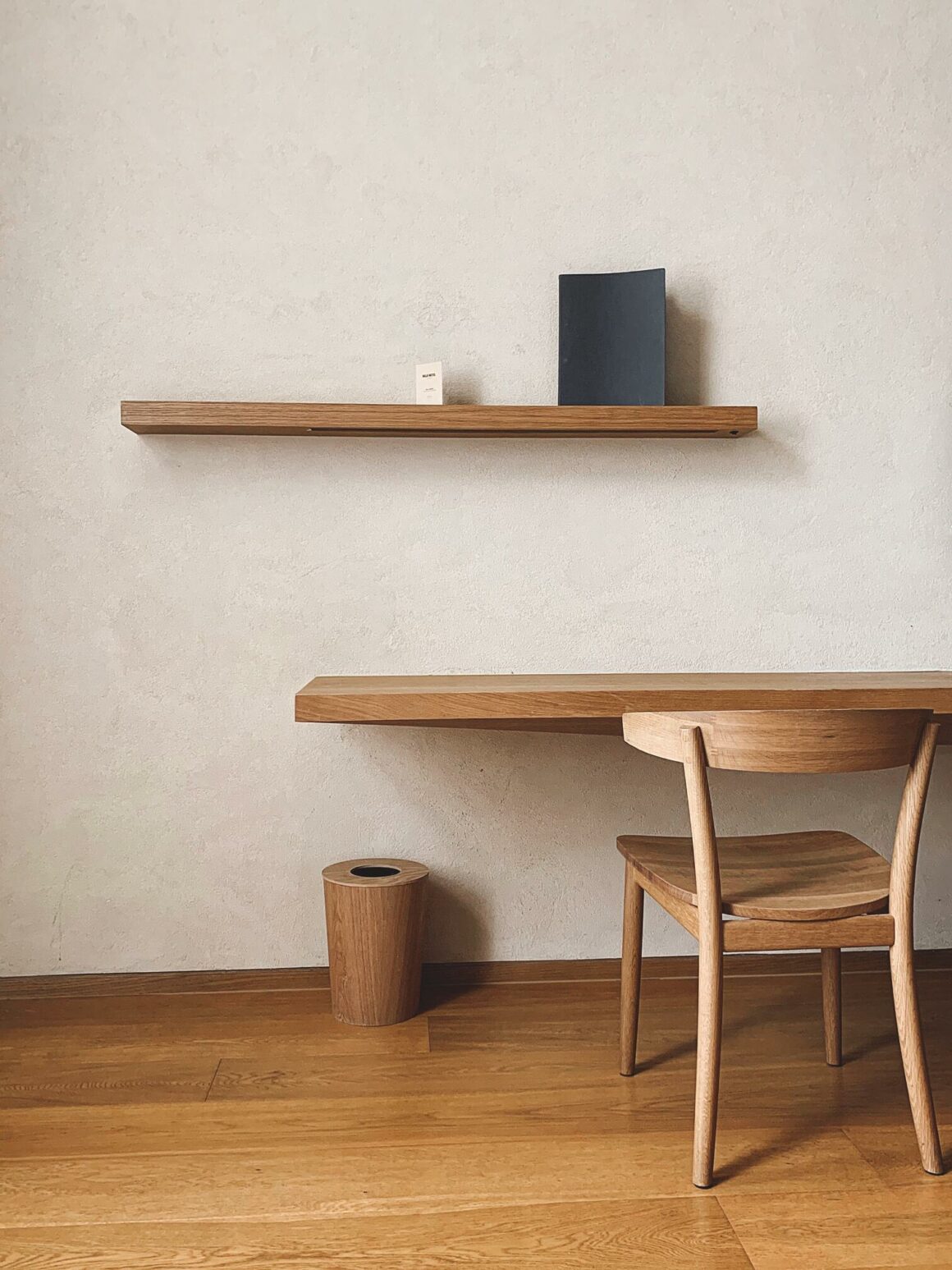 But what's so captivating about this new so-called "soft minimalism," and how did it manage to seduce even the ones who have so persistently rejected classical minimalism for years?
Let's dive more into this latest trend and learn how to incorporate it into your daily life because it's going to be BIG. And it is definitely here to stay!
Elements of Warm Minimalism
We are all familiar with the basic minimalist elements and design: Simple lines, cool neutral colors, sharp edges accentuated with glass, steel, and metals. Industrial. Futuristic. And oh, so cool.
And while the majority of minimalistic-inclined people have embraced it from the very beginning, others were not so impressed, highlighting that it feels too sterile and too cold for them. "Soulless" was the most commonly used phrase, often perceived as an insult by the minimalistic soul tribe all around the globe. It frequently led to heated debates whether the minimalist interior is devoid of warmth and meaning or its beauty transcends well beyond the capacity of our limited mortal minds.
Well, the warm minimalism is here to change that once and for all!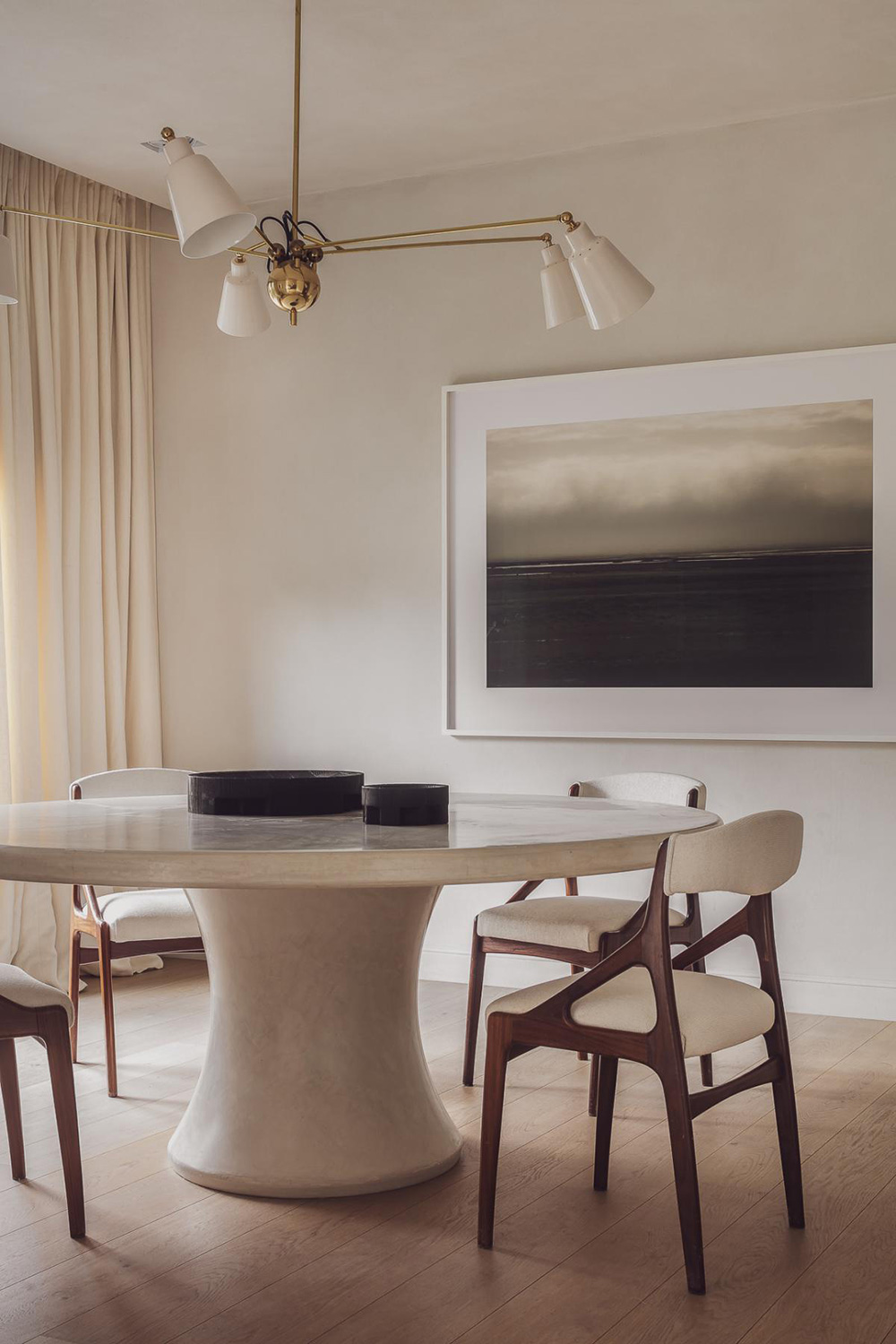 A unique blend of the wabi-sabi, Scandinavian minimalism, and the Mediterranean style, this new design fills an enormous gap that has existed before and brings in a comfortable, cozy vibe to the minimalistic world. And that's precisely what the people all around the world have been waiting for!
Combining the perfect imperfections of the eastern minimalism, along with cozy Scandinavian comfort and spiced up with some Mediterranean breeze, it is indeed the best of the three worlds!
You wonder what it looks like, is it affordable, and how can you implement it in your living space? Read our ultimate guide to find out!
Before We Begin…
You have to fulfill three prerequisites before jumping on board on this new warm minimalistic bandwagon. Consider them an interlude to your new warm minimalist story. Once you've done them right, you're all set for the warm minimalist adventure!
Less is Always More
You're already familiar with this basic minimalistic principle, and we can't ever accentuate it enough – it's the Alpha and Omega for every self-respecting minimalist out there. Having that in mind, be aware that warm minimalism doesn't have to be expensive per se: don't rush off to the stores to buy new furniture! Sit down, breathe deeply, pause and reflect. Make a list of items you already have at your home.
Which are the most durable and high-quality items you own? They will be a foundation for your (warm) minimalist lifestyle. Use what you already have, and always choose quality over quantity.
Declutter and Organize
Nothing brings serenity and peace of mind like a well-organized and decluttered space, right? Now, when you've made a list of all your possessions, think carefully: Which items are the ones you love and need the most? Which ones are practical and valuable for you and your family on an everyday basis?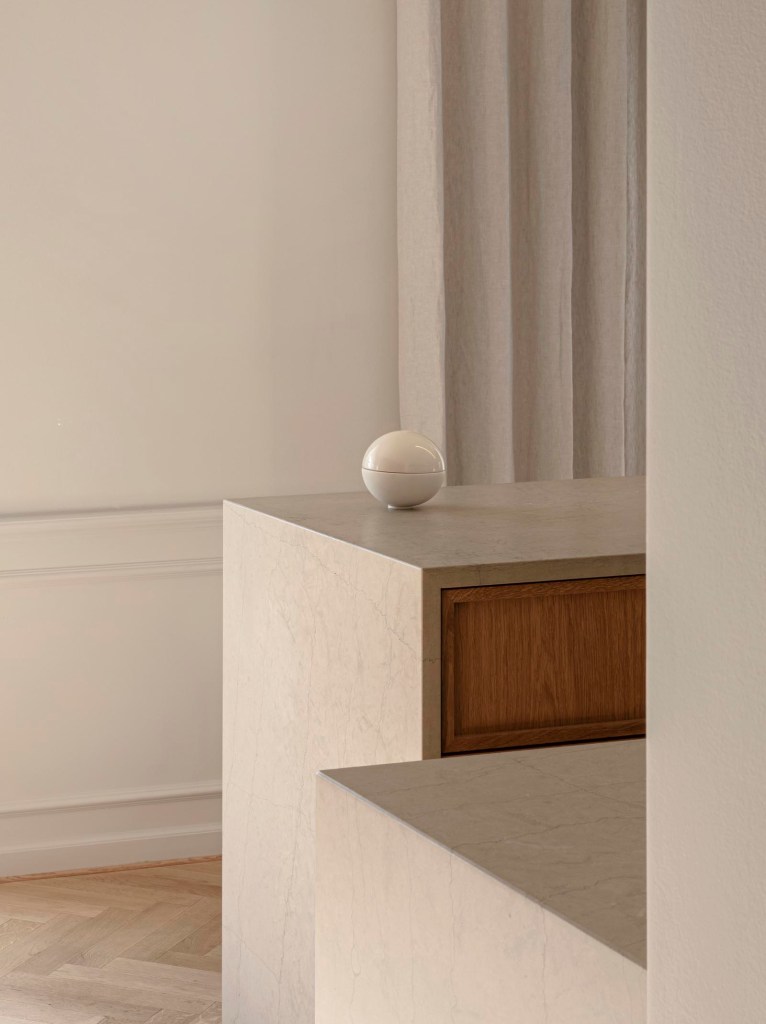 Organize your items in groups or by rooms (kitchen, bathroom, bedroom, etc.). Think in terms of simplicity and usefulness and beautiful yet simple design.
Of course, it doesn't mean that you should get rid of almost all your belongings! Yes, you can still save your favorite items and be a minimalist. The key is to have some clever storage solutions (ex., Hidden storage drawers behind a wall or under your bed), which will make your space seem clean, spotless, and impeccably organized.
What's Most Valuable To You?
This is where we slowly enter the beautiful world of warm minimalism!
This trend lets you save some of your favorite stuff and showcase them in a warm, inviting minimalistic and comfortable space.
Make a list of your most favorite personal belongings. It doesn't matter if those are your favorite family photographs, souvenirs from your travels, or crystal figurines. They needn't be ridiculously expensive: it's about the items which matter to you the most. As long as they're your most coveted items, they're worth keeping, and you can integrate them perfectly into your warm minimalist home.
To quickly determine which items deserve to be a part of your new warm, minimalistic home, challenge yourself with this question: If your house was on fire and you could grab only a few things, what would they be? You already know it, don't you?
Now when you're done with all of this, let's start with the basics of warm minimalism! Here is how you can get a cozy minimalistic home step-by-step and wow everyone with your impeccable design style.
Let the Sunshine In!
What's the best way to start your day? Remove the curtains, open the windows and bask in the golden rays of light!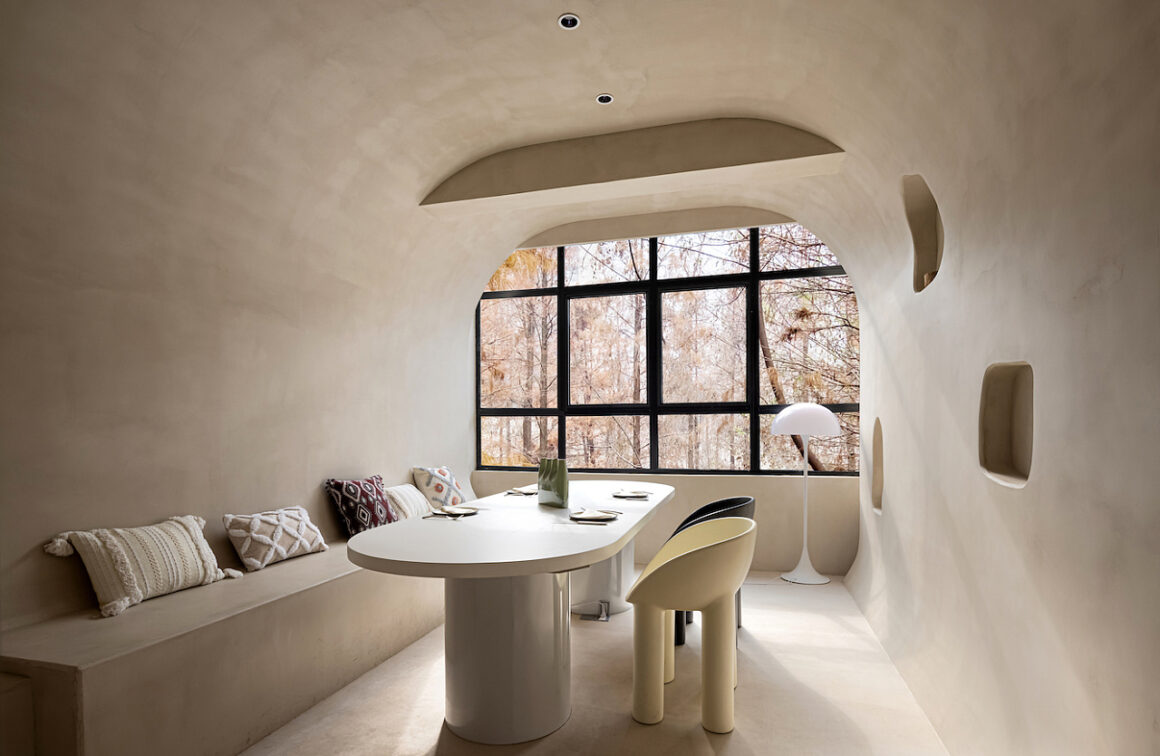 The sunlight will not only instantly improve your mood but will also add a warm, welcoming note to your surroundings. Good lighting always matters, and the best one comes from Mother Nature – so use her abundant gifts to improve your wellbeing and quality of life!
Open your windows and clean them. It's the best option if you don't use curtains, but choose light fabric in neutral tones if you really can't make it without them.
Warm White Walls
The walls are your canvas. They can make or break a room. Therefore, you have to choose wisely the best color for them.
Most minimalists love white and use it as a basic color when decorating their interior space. And now you probably wonder whether you can use the white color as a foundation when it comes to the warm minimalism interior?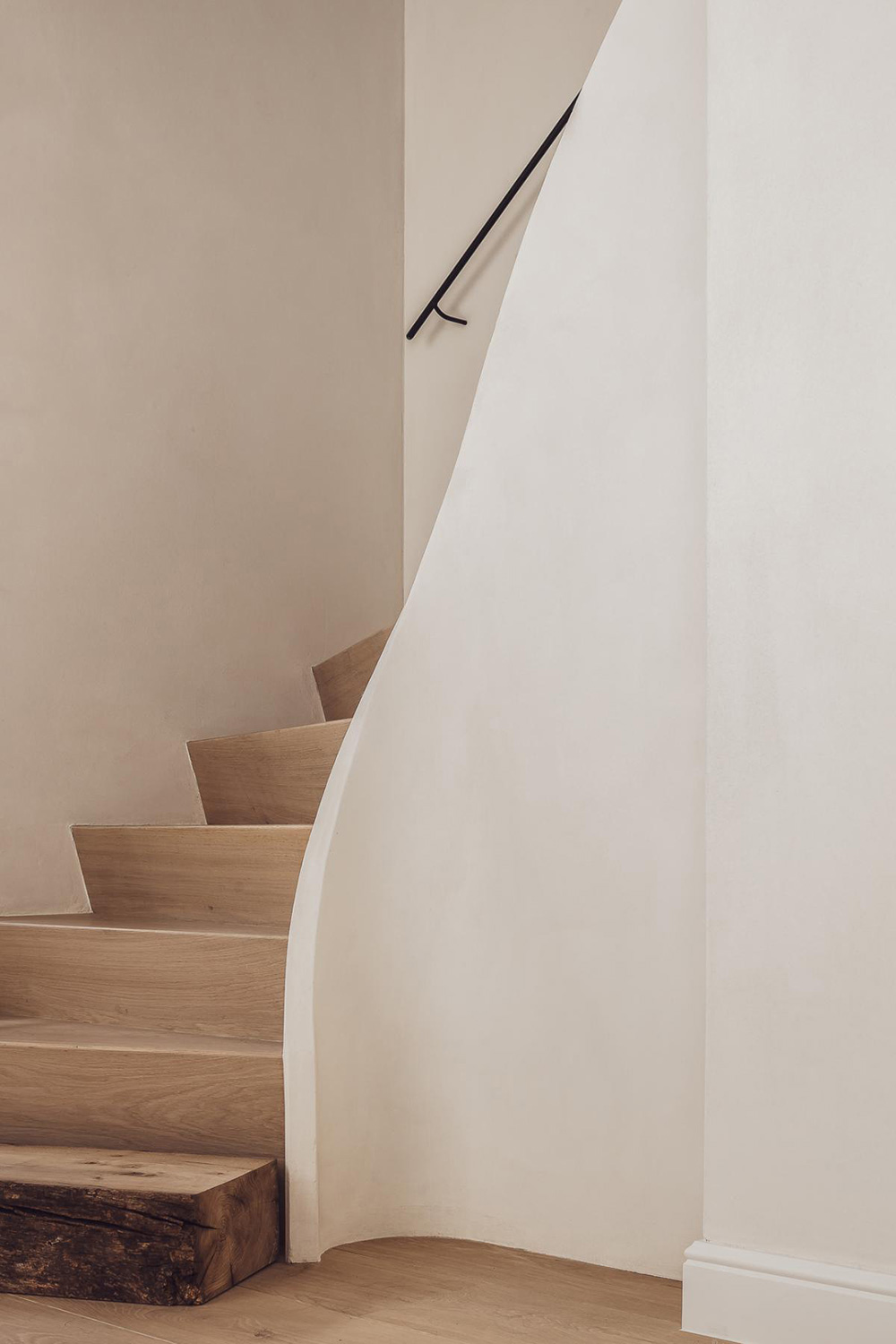 The answer is definitely yes! Just make sure you choose white with warm undertones. Please don't go for stark white; that's not what we're aiming for.
Neutral and Natural Color Palette
Minimalism interior, by default, uses neutral colors. So, what's the catch? Instead of choosing cooler tones, warm minimalists use warmer colors and shades – they provide an immediate soothing and relaxing vibe to any space.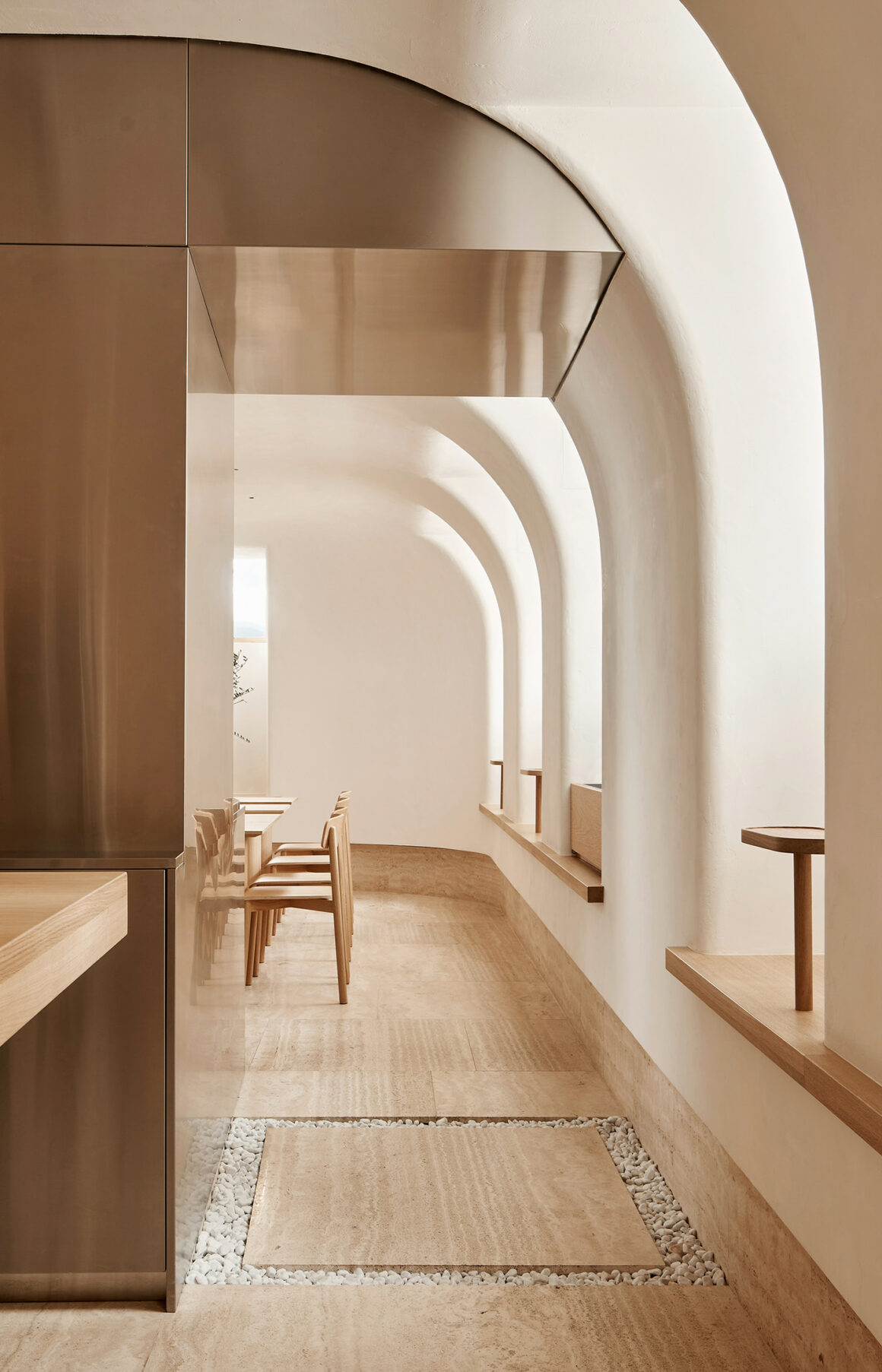 Think in ivory, cream, or tan shades, highlighted with an earthy color palette.
Cooler tones like grey, blue or black shades are a big "No" for warm minimalism.
Keep it earthy and grounded. Get back to your roots.
Weave in Natural Elements and Textures
Nothing beats the natural surroundings when it comes to creating some soothing and relaxing atmosphere, right? So, bring a part of Mother Nature into your home!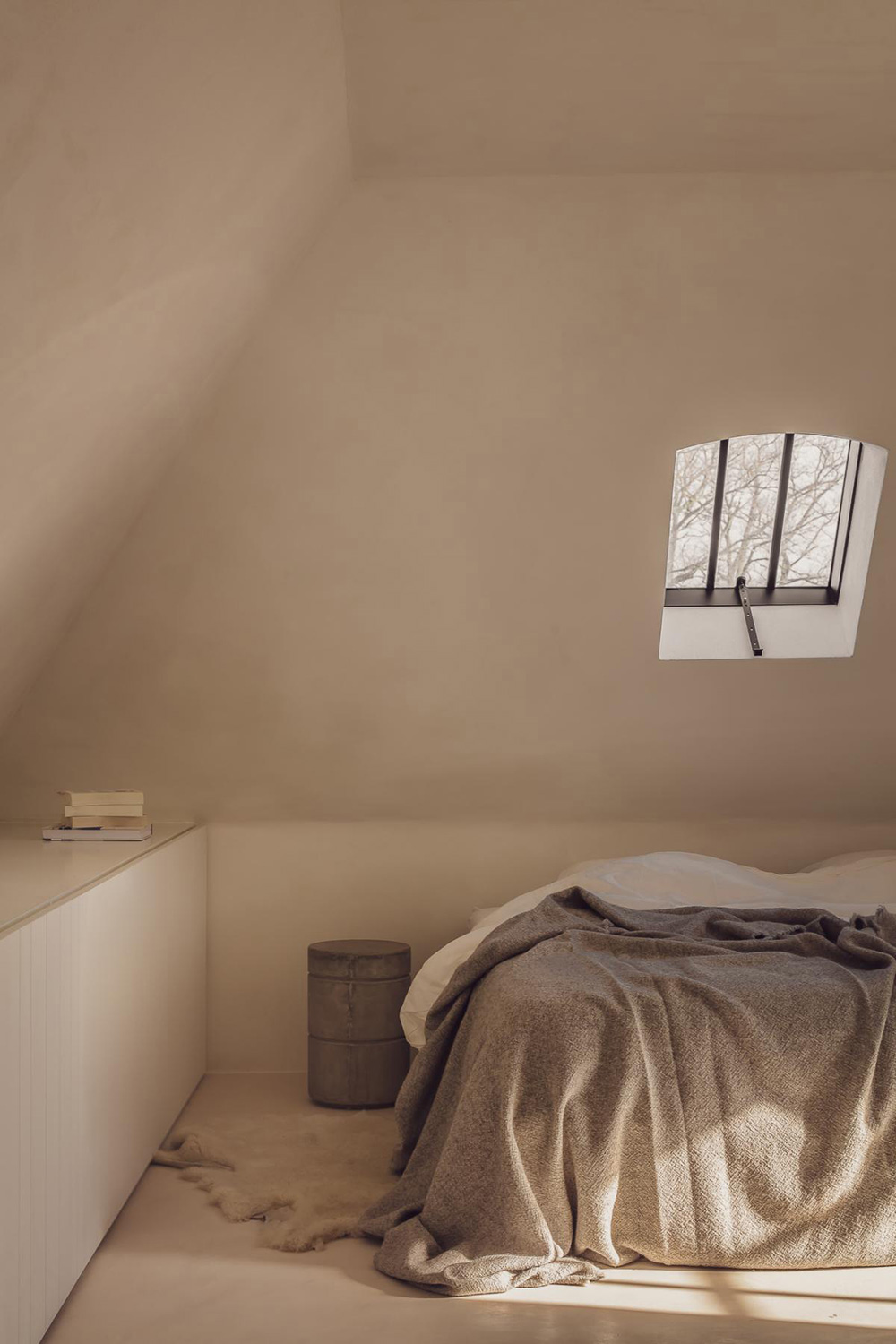 Wood. Stone. Jute. Marble. Rattan. Pottery. These are some examples of simple and stunning natural materials which can be used in this design, either for a focal point or as accentuated pieces.
And whatever you do, steer away from fake, plastic, fluorescent, or highly reflective materials.
Green, I love you!
Plants and greenery rejuvenate our bodies and mind. If you want to become a true warm minimalist, bring up some zen into your space with a chunky green plant.
Your ideal plant should be tall, adorned with big leaves, and in a rich, deep green color shade. Some of the most popular ones which immediately come to mind are ficus plants, palm plants, yucca, philodendron, or bamboo. Do your research and pick the one which suits you best.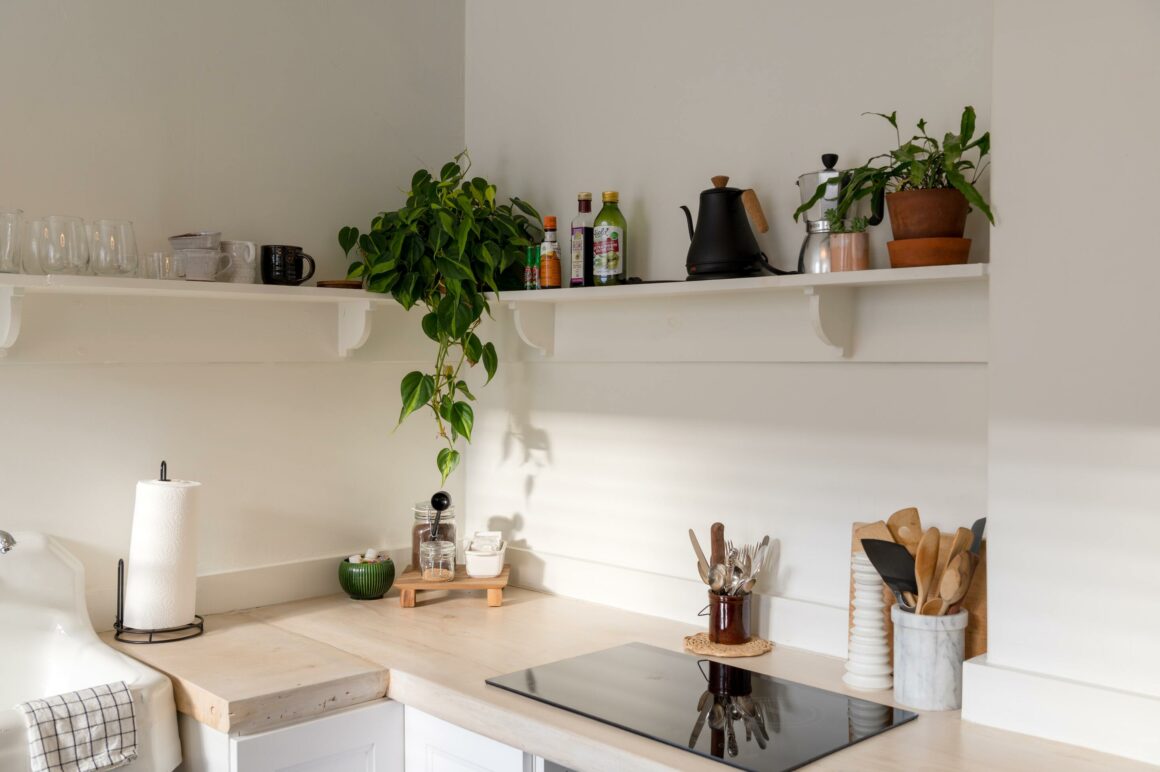 Choose one or two plants to accentuate your space. The universal principle "less is more" applies here as well. One big plant in the corner will always look so much better than a shelf overloaded with a bunch of small, messy greenery.
And if you're not really a plant person, but you're still looking for a more subtle natural vibe, try this alternative: tall natural branches.
Yes, one lovely branch in a vase will do wonders in accentuating your walls or space!
You can add a few more, just don't overdo it! Beauty lies in simplicity.
And best of all, they're totally free so they won't cost you a dime! You can pick up fallen branches from your yard or your local park.
Level up Your Textile Game
Good textiles will not only keep you warm but will also make your home a real soothing sanctuary.
Neutral colored pillows, blankets, sheets, and rugs can do wonders when it comes to bringing warmth into an otherwise sterile-looking space. If you love patterned textiles, choose those with subtle and simple features.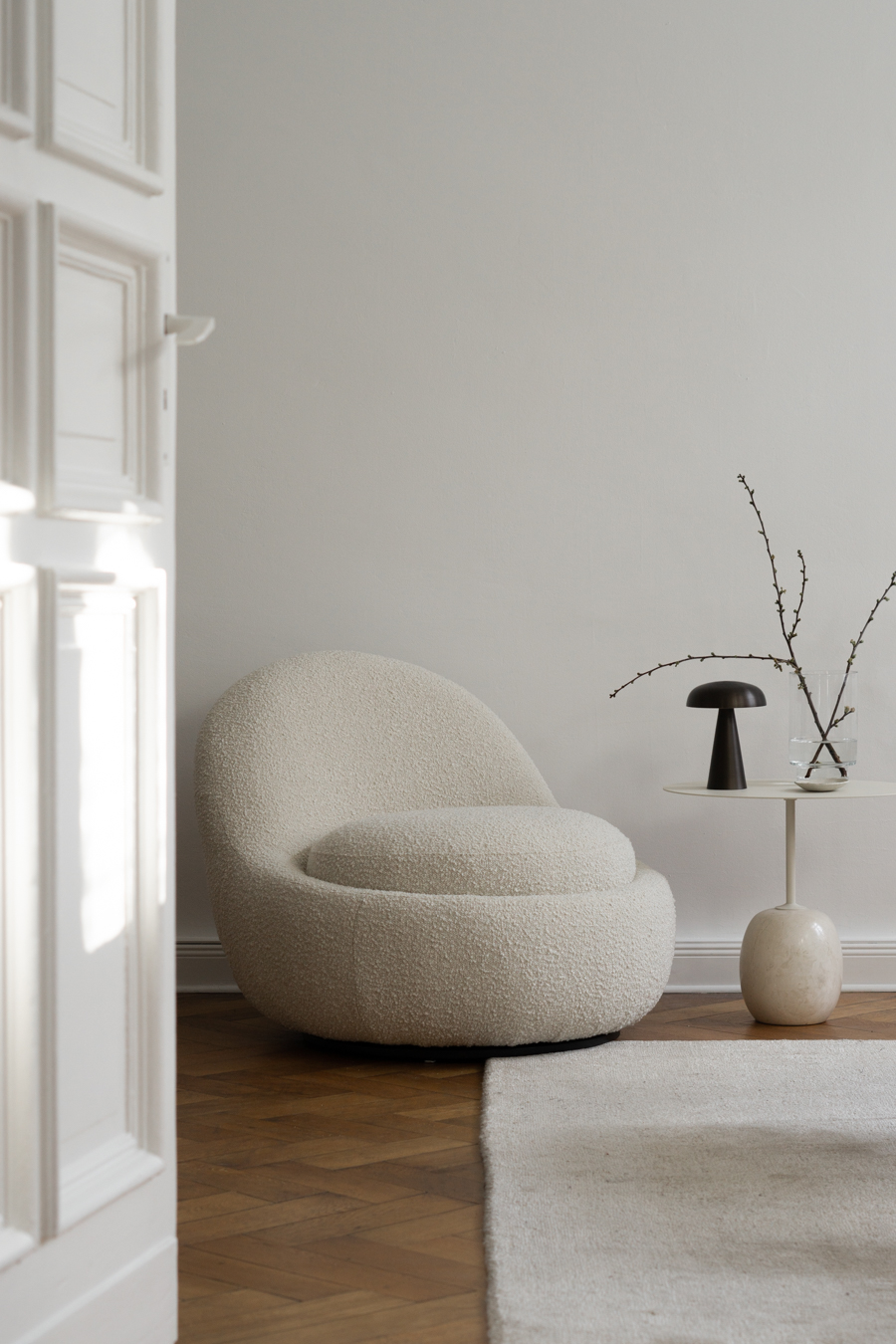 Your textiles have to look natural and neutral when it comes to their design.
And don't forget one crucial thing: they have to be really, really soft!
Forget about synthetic and go for linen, silk, and wool. That's the best and safest solution for your skin, providing a warm and homely feel to your minimalist living space.
We love curves!
What would body positivity look like if we tried to transfer it in the minimalist area? The rounded, curvy furniture is the epitome of warm minimalism!
The round, organic shapes are what we're looking for: You can combine a straight-lined minimalist sofa with a curved armchair, for example.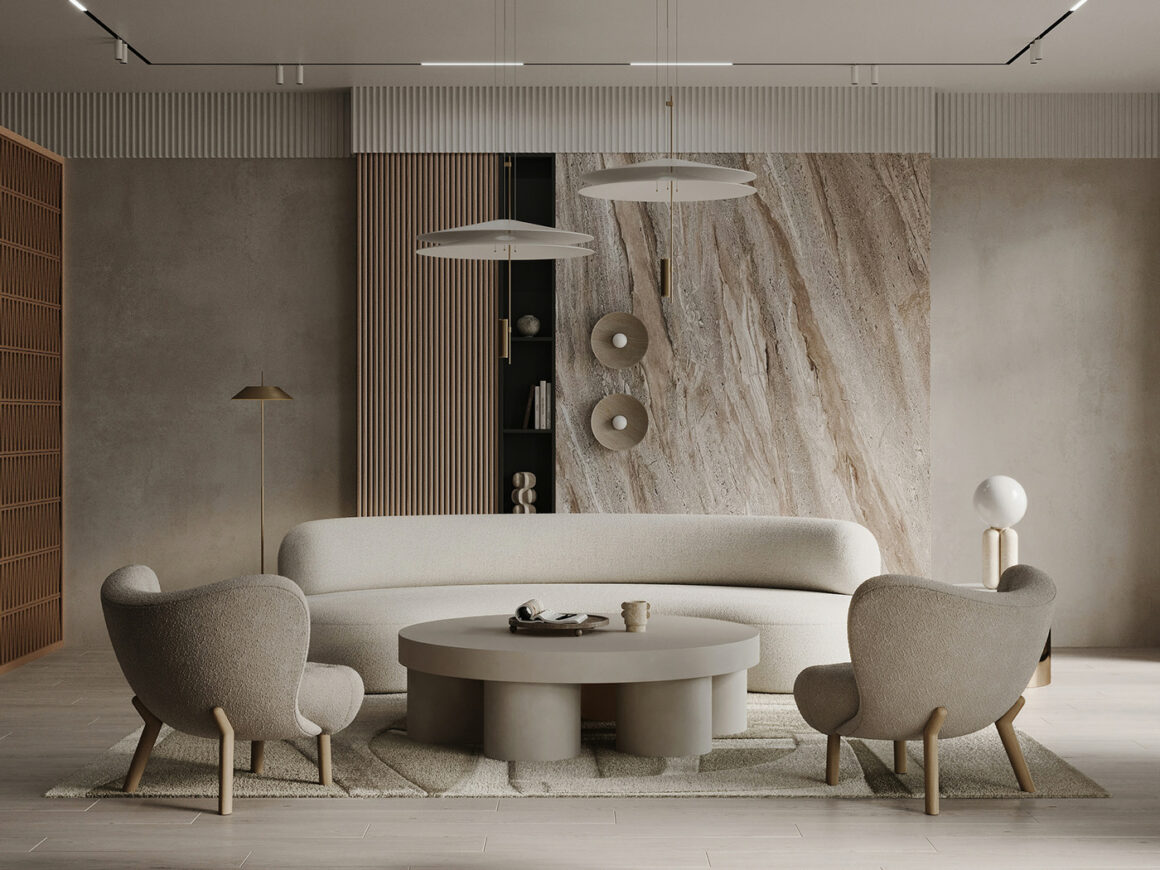 This look creates a softer, warmer aesthetic than the simple sharp lines.
You can achieve it with rounded sofas or armchairs, curved coffee tables or incorporate it with subtle but stunning details such as flower pots, mirrors, or lamps.
Mix and Match Furniture
How to create a peaceful, serene yet unforgettable minimalist ambient in your home?
Mix and match your furniture for maximum impact!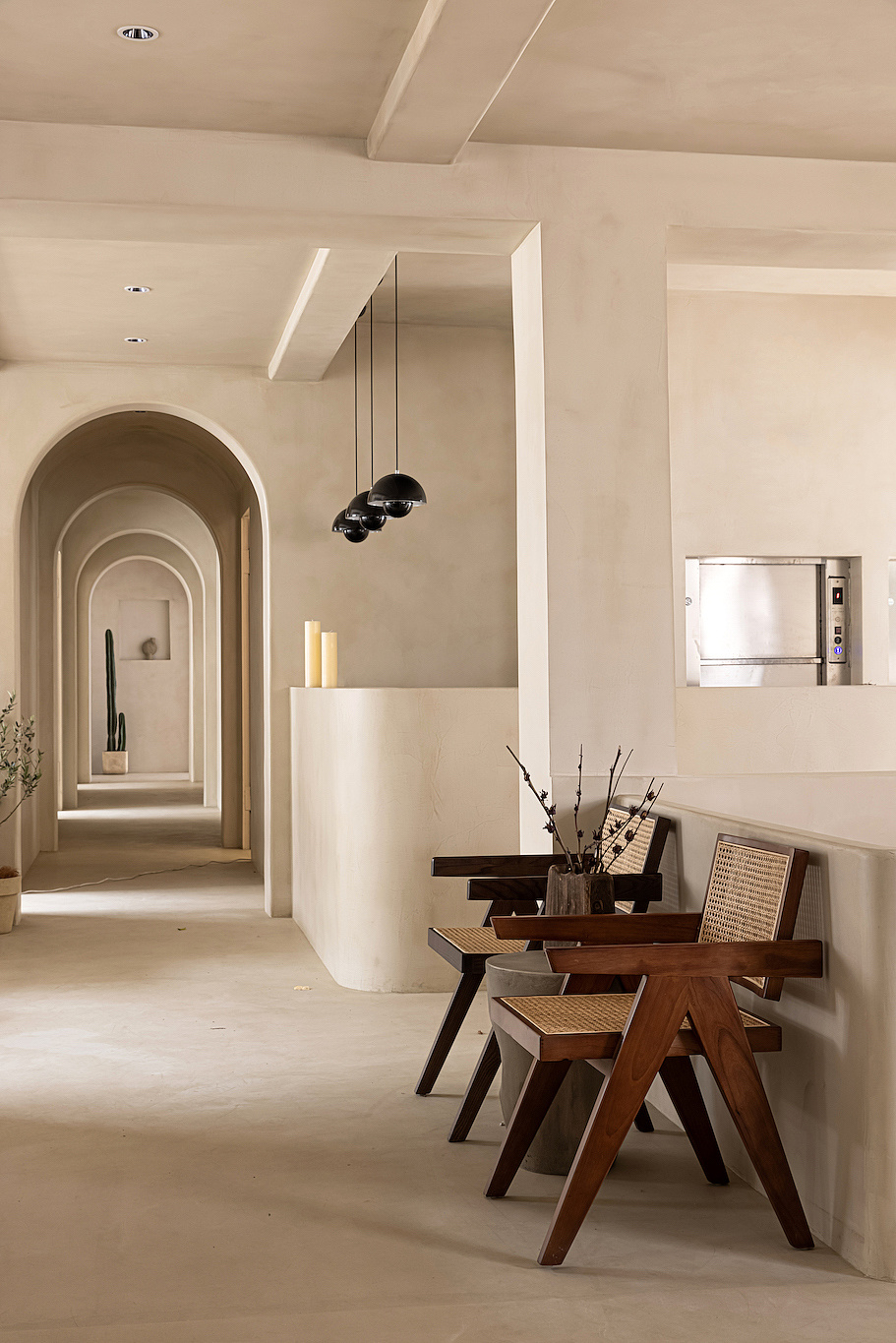 You can go for a raw, rustic-looking wooden dining table, combined with some metal chairs and brass dinnerware.
Or you can align your sleek minimalist sofa with a unique rattan pouf.
There are so many ideas, but keep in mind that the raw, natural details will become a focusing point of the room. They break the symmetry and add unexpected contrast and warmth to the environment.
H2: Old is Gold
Go for authentic, rustic, and old-looking items. Find the beauty in imperfection!
Don't be afraid to bring in that slightly crooked pottery vase or hang a vintage photo frame on your living room wall – we strive for uniqueness and authenticity! Old is gold in this case.
Anything which gives off antique, vintage vibes are welcome as long as it reflects you and your lifestyle.
For example, you can showcase a mini gallery of your antique souvenirs or vintage books on a simple white minimalist shelf. Looks spectacular, doesn't it?
Warm Metals
Out with the steel, in with the brass, copper, and gold!
That would be the perfect mantra for every lover of warm-toned metals out there. And the warm minimalists totally support this trend of bringing justice to the overlooked warm metals.
They will instantly add some style, warmth, and character into your space, and there are so many ways you can use them to add an instant glow to the warm minimalist look. So subtle, warm, and inviting!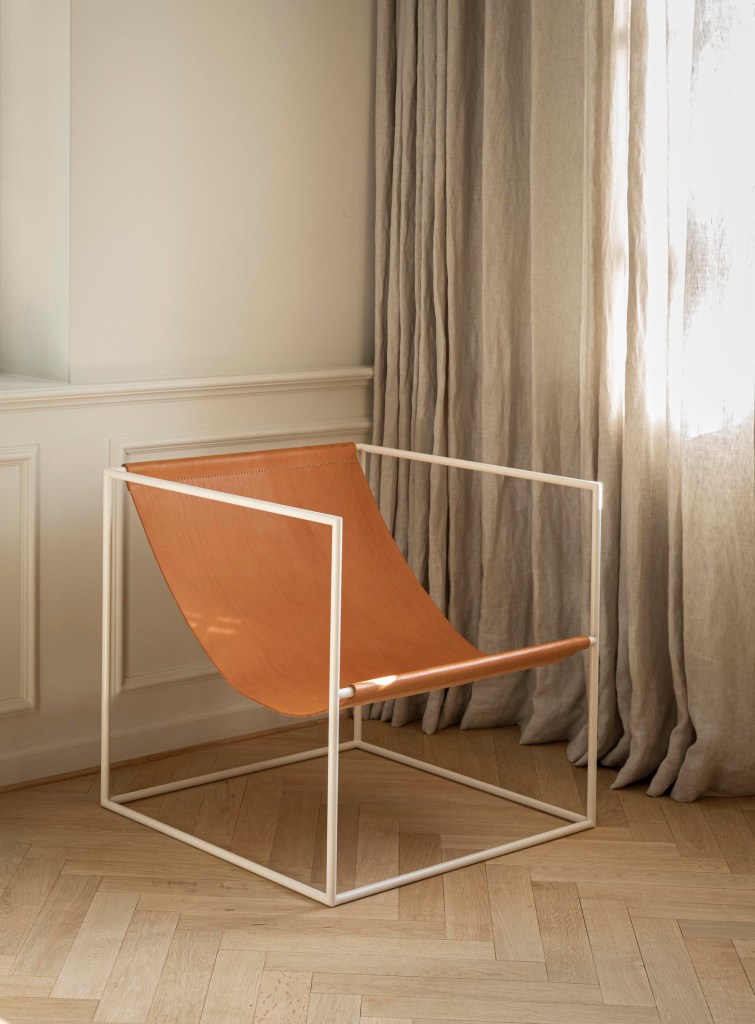 A unique brass dinnerware. Handmade copper lamps. Beautiful bronze vase. Golden sleek minimalist photo frames featuring your wall art.
If you don't want to splurge on warm-metallic items, check out your basement or your grandma's ceiling: you'll definitely find a hidden gem somewhere since lots of them are actually retro! Another acceptable option is the flea market or your local antique shops, giving you the best value for your money.
Just like with the colors, when it comes to metals, keep it warm!
Dim the Lights
Good lighting is one of the most important highlights in every minimalist's home.
And what kind of lightning should be featured in the living space of the warm minimalist?
LED lightings are a huge trend, but they give off a cold vibe and blueish tone –that's definitely not what we're trying to achieve.
Instead, choose simplistic lighting with low wattage bulbs. We want to get a warm, cozy atmosphere, so go for an oldie, more vintage lighting. Remember that the bulb exposing is a big No-No in this style, so no transparent or glass lobes, ever!
Enlighten and enliven every space: don't hesitate to use a chandelier in your living room or add some unique table lamps in your entrance hall or foyer. Go for the warm-metal colored ones, and if they're vintage, you've definitely got a winner there!
Also, the electric candles can be a real superstar in your warm minimalist home: practical and non-messy, those lovely beauties are a must-have staple for every romantic dinner, celebration, or holiday season.
You've definitely got it by now: Forget the LED, neon, or fluorescent lights. Go for authentic, warm, low-wattage options.
There are two golden rules when it comes to lighting, so stick to them: ambient and diffused.
Keep it Personal!
The best part about minimalism is that it's universal: it can be incorporated into everyone's life.
And contrary to what some people think, minimalism encourages you to make your place the best reflection of yourself!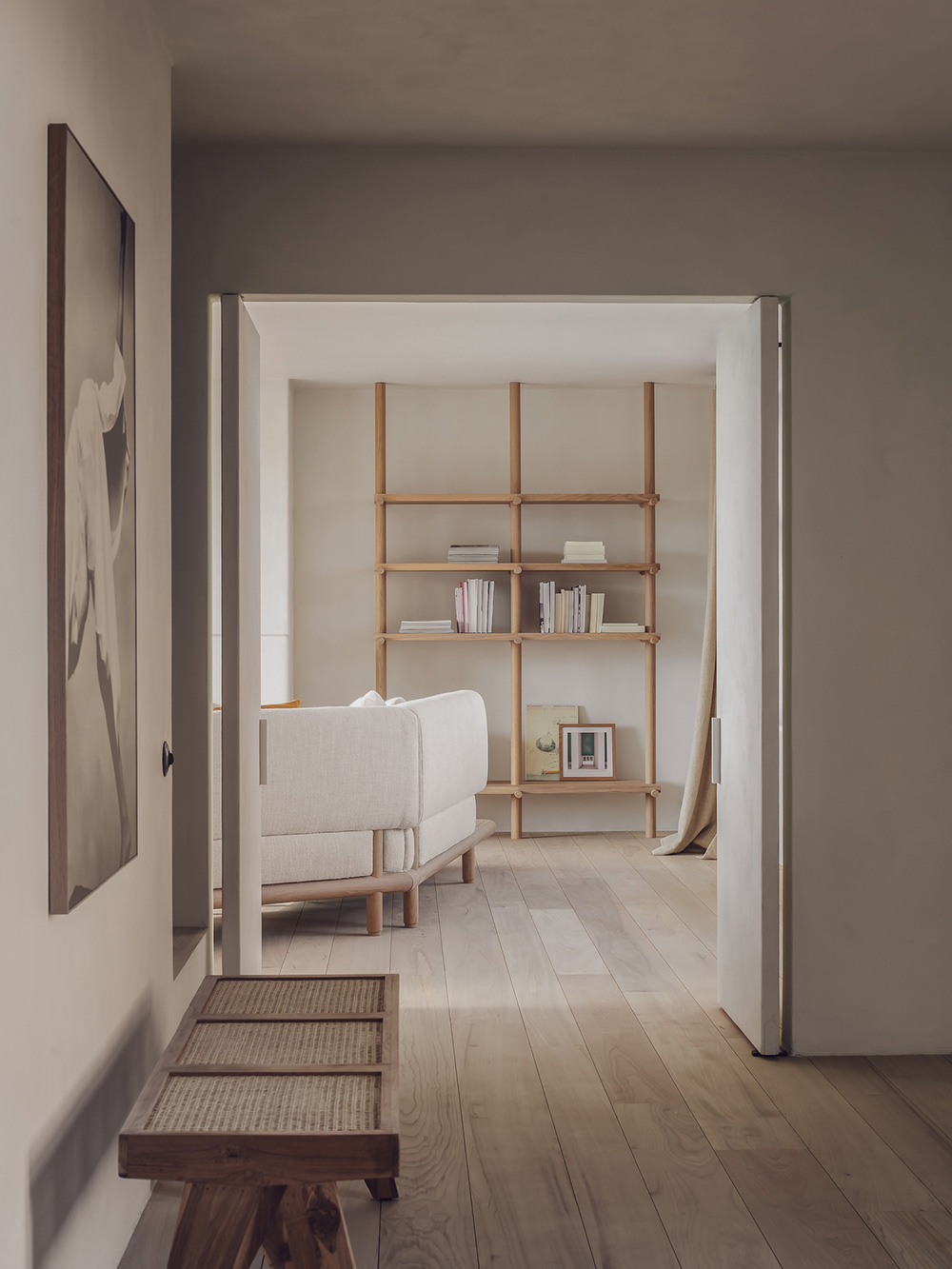 It's definitely not about tossing away all of your stuff and living in a cold, uninviting space.
When it comes to warm minimalism, you get to decide which items reflect your lifestyle, what you love the most and keep it and honor it in your home. There's nothing more precious than that.
Your home and your things should resonate with your personality and core values. And the warm minimalism gives you a unique opportunity to blend the old with the new, vintage with the modern, while preserving a unique minimalist landscape enriched with some of your favorite memories and belongings.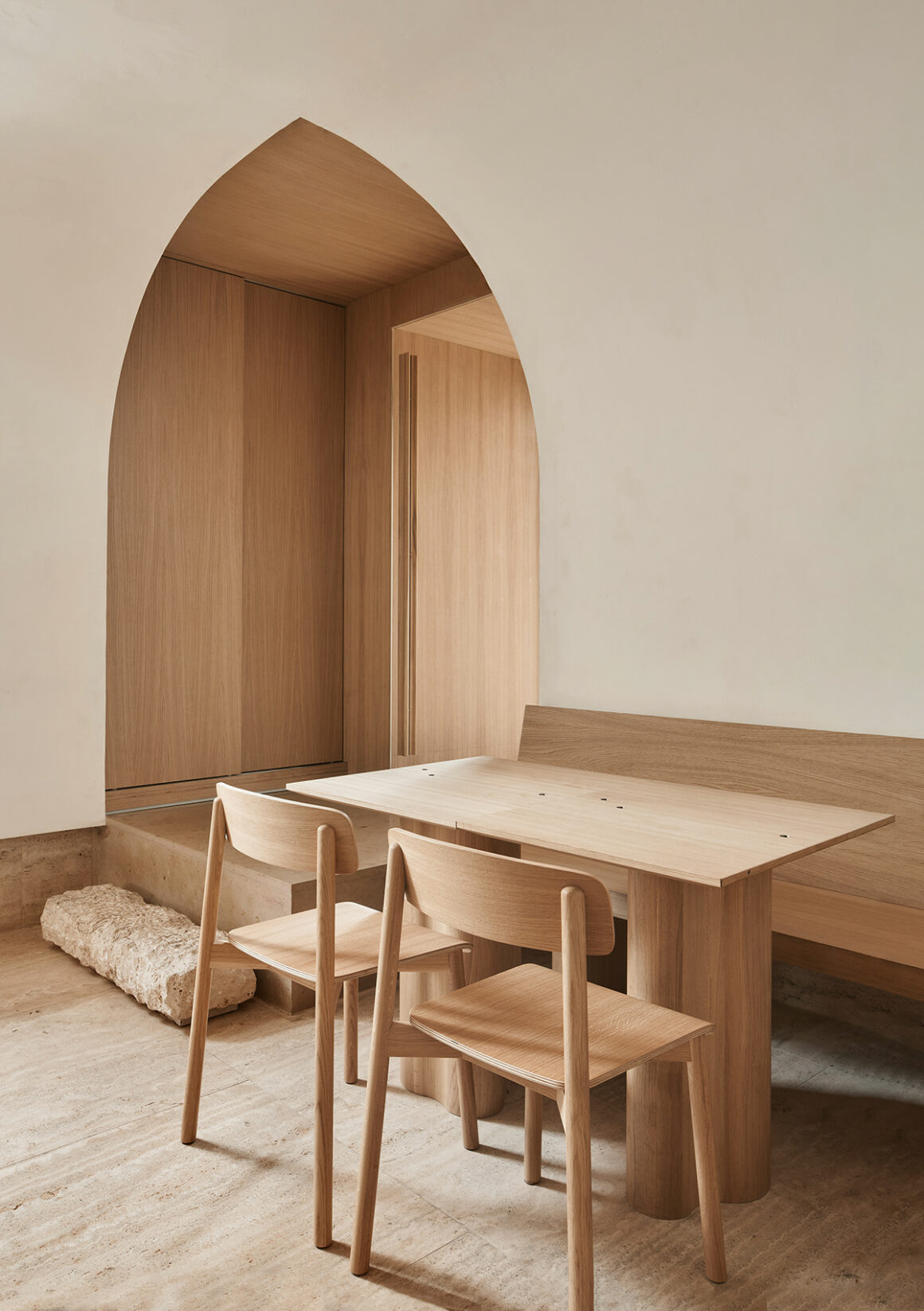 Simple, warm, and inviting. An eternal statement to a sanctuary of simplicity, beauty, and coziness. Yes, that's the warm minimalism!
We hope you enjoyed this guide on the warm minimalism trend.
So, what are your thoughts on the warm minimalist style? Do you prefer classic minimalism? Or maybe you're absolutely smitten with this one, and you'll definitely jump on the warm minimalist bandwagon?
Suppose you're already a warm minimalist yourself; share with us some of your favorite ideas, tips, and tricks in the comments below. In that case, we'd love to hear and implement them!
Until the next reading, stay warm & minimal!