This article contains affiliate links for which I may receive a small commission, at no additional cost to you, should you decide to make a purchase by using them. Learn More
At the end of those especially bad days, there's nothing quite as satisfying as coming home, taking a bath, lighting up one of your favorite scented candles, and sitting back with a nice book to finish off the night.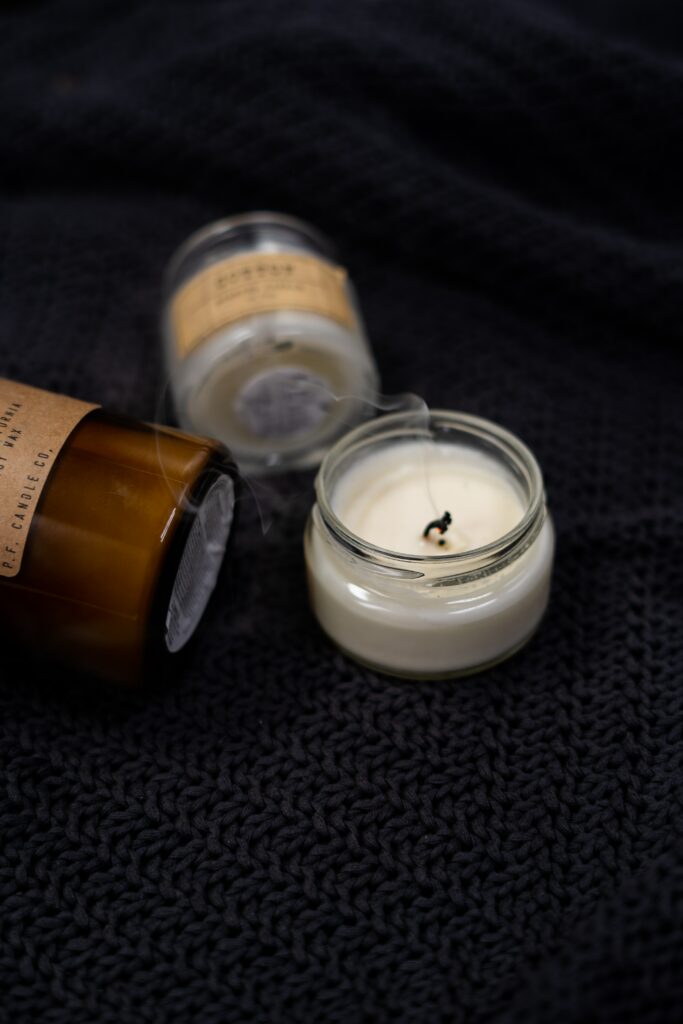 Consider it a cathartic act that diminishes the hold that daily negativity has on your internal energy. The right candle and the plethora of books zap it straight out of your soul, leaving you feeling happy and free. But, book withstanding, what if that seemingly innocent candle didn't offer the optimistic, cheerful energy you thought it did?
Unfortunately, that conveniently-inexpensive candle you loved so much isn't healthy for you nor as good for the environment as you'd think. According to a report published by the Environmental Protection Agency, candles and incense are classified as indoor air pollution sources. In addition to the concentration of lead released because of the lead core wicks, candle burning exposes the user to several health effects, leading to contact dermatitis, possible mutagenic and genotoxic effects, and cancers.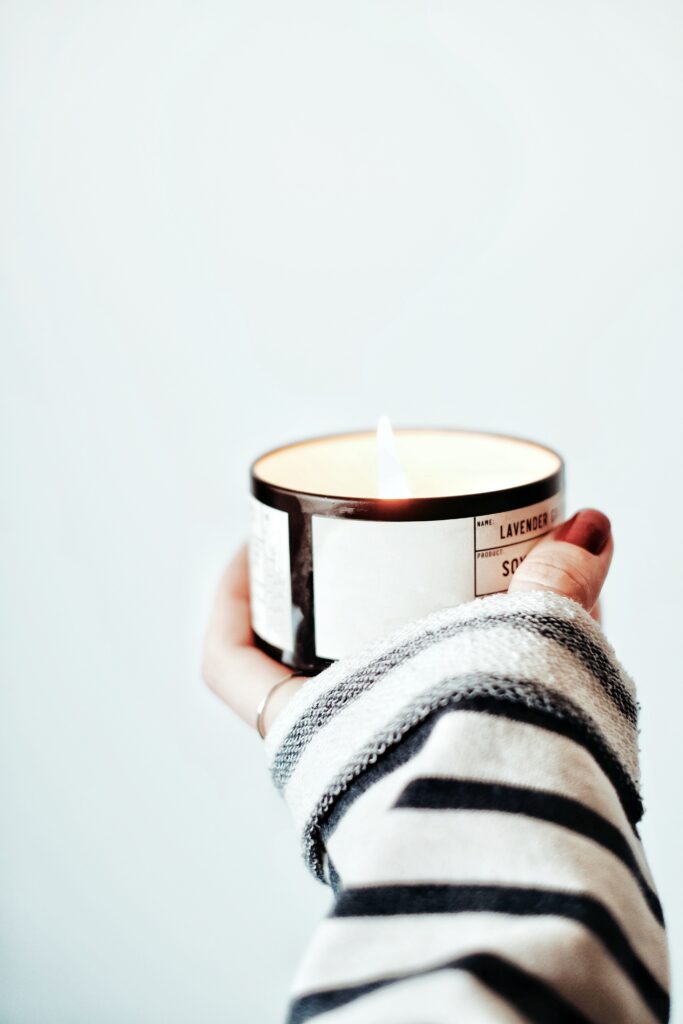 Additionally, burning candles can also expose people to specific concentrations of formaldehyde, acetaldehyde, and acrolein, each of which can cause potential human health effects.
Now, while this report is alarming, the good news is that you likely haven't exposed yourself to too many toxins unless you light candles all day, every day. So, the levels of indoor air pollution at home will probably be low.
Nevertheless, if you want to continue with your love of candles, you will need to educate yourself on qualities that constitute the best non-toxic candles and offer the best products in the market.
A Checklist for the Best Non-Toxic Candle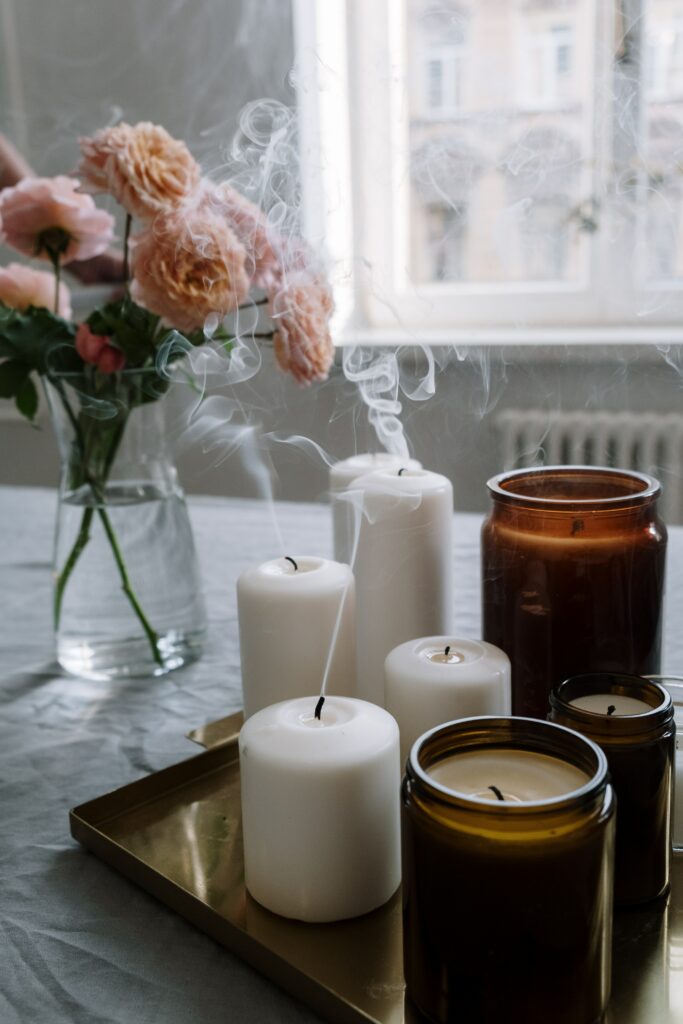 From the plethora of candles you'll find online and in the market, not many will match your expectations on what a non-toxic candle should be like. And with so many options, you'll want to know which candles are the best choice that won't damage your health or ruin your home.
Here are some ways through which you can make that distinction:
Understand the Fragrance Factor
This is one of the best ways to avoid toxic candles. Under U.S. regulations, you'll see a product ingredient list labeled on the side in tiny writing for any candle you buy. If you see fragrance listed as an ingredient, that's a good enough indication that you should not buy that candle. While a fragrance may be something as simple as a vanilla essential oil, under the Fair Packaging and Labeling Act, companies can hide many synthetic ingredients as fragrance. And while that may seem fine, these ingredients could include thousands of harmful components such as phthalates, VOCs, and allergens.
Additionally, such companies may also try to hide their use of chemical ingredients by using terms such as high-quality fragrance, fine fragrance, perfume, or phthalate-free fragrance. These terms mean that the product uses a blend of synthetic fragrances, as well as essential oil. And while the essential oil may be derived from natural resources, the synthetic fragrances will have been derived from petroleum.
So, no matter how many terms you see, the product will not be natural in the slightest.
Differentiate Between Wicks
Even something as simple as a candle's wick can make a big difference for your health.
Nowadays, many mistake the candle's wick as nothing more than a woven cotton strand. However, many wicks now have metal cores, including lead, a banned substance. In many cases, the lead particle stands out, but you don't often see the lead or any other metal because it gets woven within the material.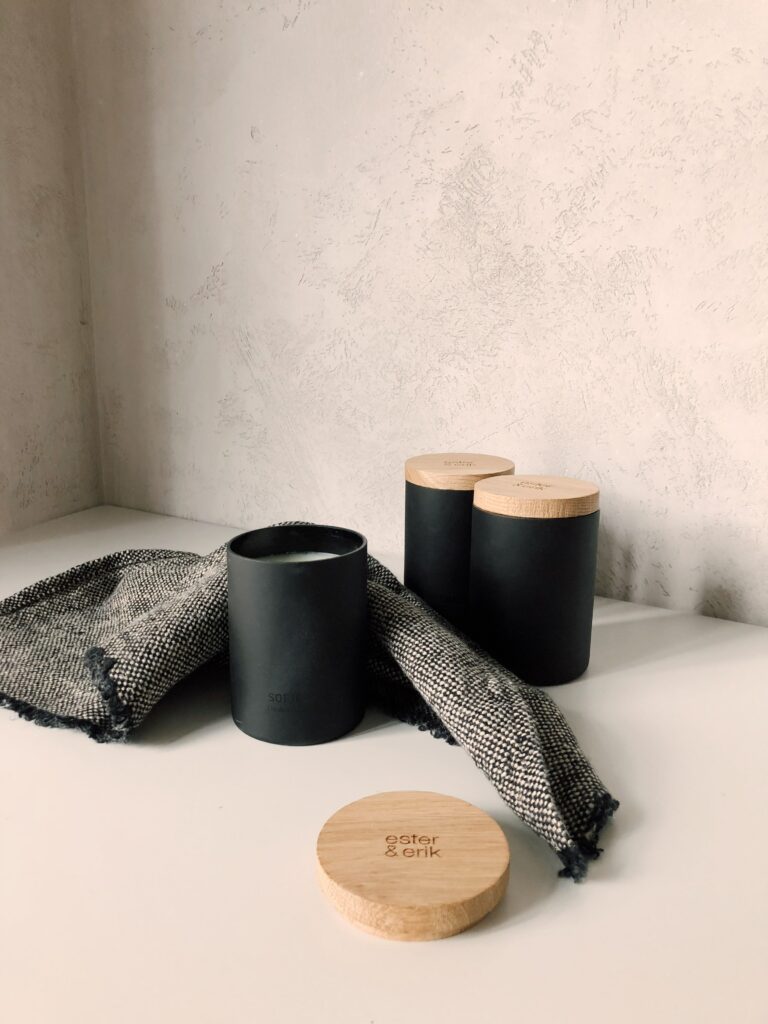 And that's not the worst of it. When candles are made with too long a wick, this causes an increase in the soot and residue they create. Too small wicks don't release any of the fragrance and cause the wax to be leftover. But long wicks leak wax, produce soot, and cause ashy grains to form, damaging your home and lungs.
Learn the Chemistry of Wax
Mass-produced candles are often made using paraffin or petroleum-derived substances, both of which release harmful chemicals when the candles are lit up. Even if these candles are lit a few times a month, that only means that you keep the candle for years on end, using them whenever you want to lighten up the mood, pun not intended.
But through this lengthy process, you keep inhaling dangerous pollutants that lead to allergies, asthma, and even dire health risks like cancer. Even products that are listed as paraffin-free do not stand as healthy alternatives to your average candles. To make these waxes harder, petroleum additives are added to raise the temperature of the melting wax. As a result, even such non-toxic candles don't work well for your health as they advertise.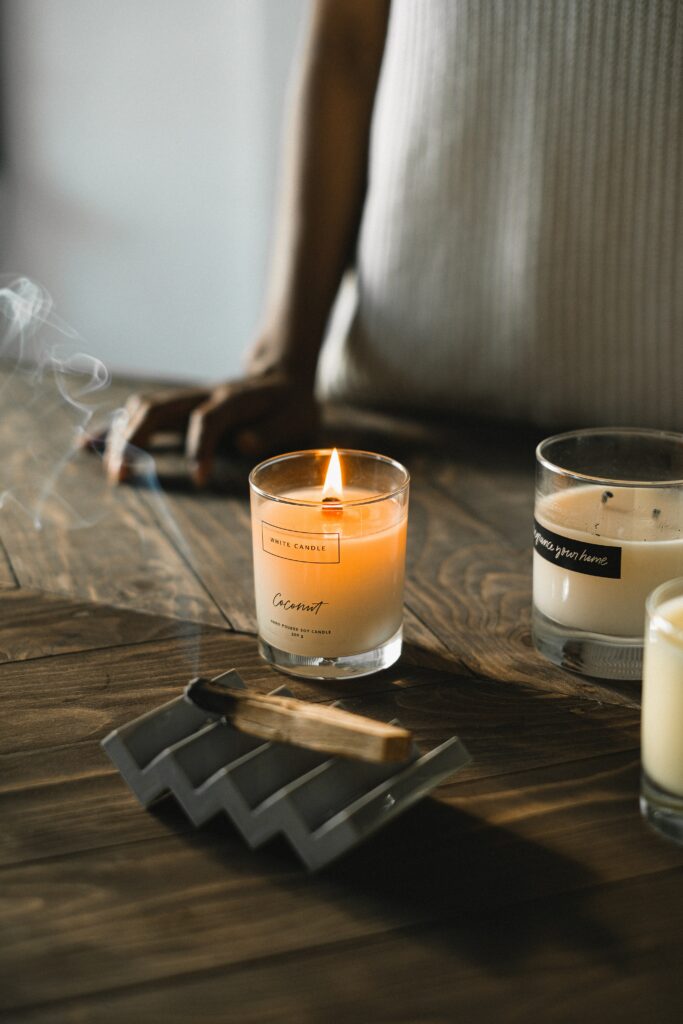 Only candles made with 100 percent soy wax, coconut wax, or beeswax can keep you safe. And even then, you must check the ingredient list thoroughly for any labels that may seem suspicious.
What are the Best Non-Toxic Scented Candle Brands?
When looking for a candle brand that delivers upon its promise of quality, you can't rank it using the same guidelines as you would any other product.
Candles are made using a small range of ingredients, so there's a lesser chance of error. For non-toxic candle brands, you must ask yourself only three questions when looking to buy one:
Is the wax paraffin- and petroleum-free?
Is the wick of the candle unbleached?
Does it use any fragrances, or does it only use essential oils?
Depending on the above conditions, you'll find plenty of online and in-store options; however, if you don't want to waste time researching your choices, no problem.
Here is a list of the best non-toxic scented candle brands, which in my opinion, hit the nail on the head in terms of being clean and genuinely natural.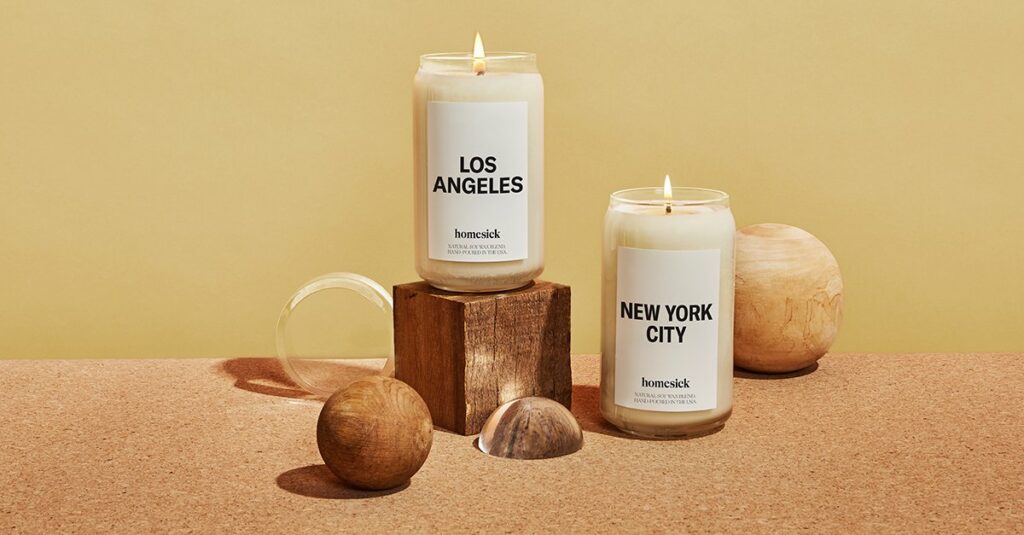 Homesick has become a staple for all who cherish the minimalist home and lifestyle. This company develops candles based not on specific ingredients like chocolate or vanilla. Instead, it takes the essence of a memory and immortalizes it into a candle.
This may seem like a far-fetched idea to some. But how Homesick accomplishes this is by utilizing various scents from the concepts people provide them. For example, for a book lover from New York, the candle-making company uses fragrances such as fresh grass to reflect Central Park's greenery, the smell of baked bread to represent the bakeries, and the scent of old books.
Last update on 2023-03-29 at 05:38 UTC / Affiliate links / Images from Amazon Product Advertising API / DetailsProduct prices and availability are accurate as of the date/time indicated and are subject to change. Any price and availability information displayed on [relevant Amazon Site(s), as applicable] at the time of purchase will apply to the purchase of this product.)
Alongside such a creative endeavor, Homesick does all this using natural soy wax blends. It also uses organic cotton wicks, is lead-free, paraben, plastics, and phthalates-free, and uses customized fragrance oils to ensure that the smell lasts a long time.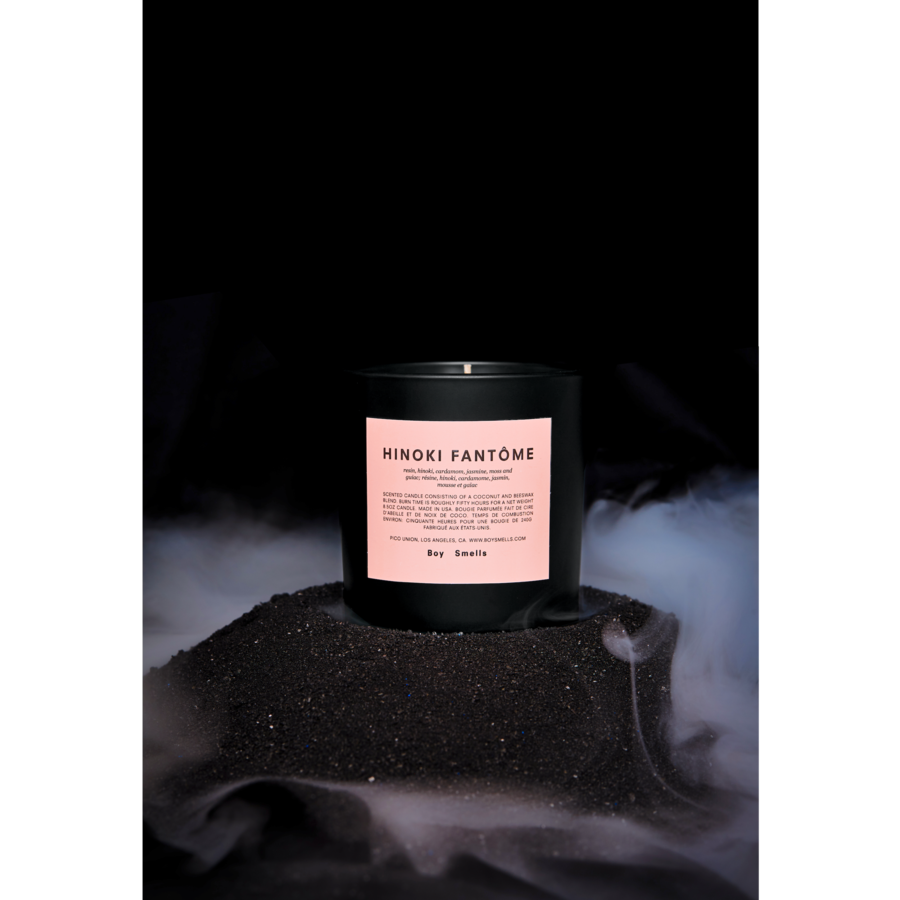 According to conventional norms, candles are typically used by women and are regarded to be feminine. Boy Smells takes that traditional thinking and throws it out the window.
Designed by founders and partners Matthew Herman and David Kien, Boy Smells goes beyond the basic gender-designed fragrances system. Instead of separating smells based on gender, the company mixes both categories of scents to create a gorgeous combination of fragrances.
No products found.
Their most popular candles are the Gardener, a combination of honeysuckle and tomato vine, and Cinderose, a combo of smoke and rose. Boy Smells Candles use natural oils and fragrances with a beeswax blend and all-natural coconut wax. As an all-natural brand with sixteen original candles, Boy Smells is ideal for those who want the best of all worlds.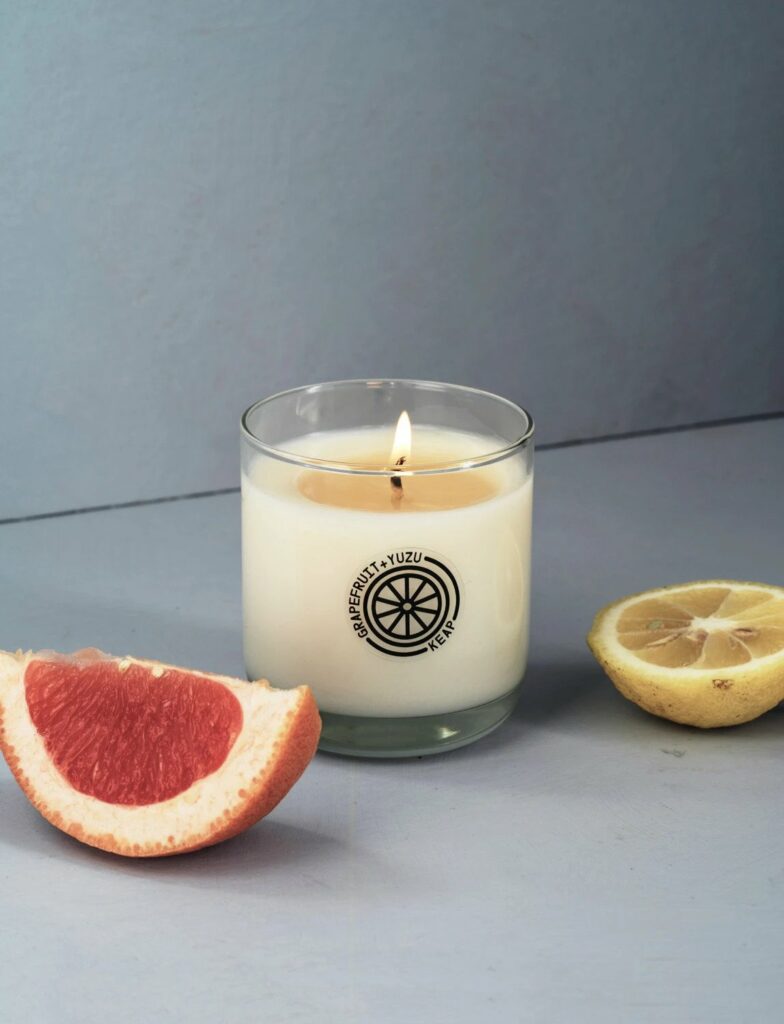 Keap was created as a way of reconnecting to the world around us.
For the founders, the idea behind candle-making was that it gave us some time away from the hubbub around us to light a candle every evening and cherish the moment we had when we would take a few moments to rest our mind and body.
Keap started small but has now become a community project. The company has worked with master perfumer Christophe Laudamiel to develop a range of scents that include waves, northlands, wood cabin, wild figs, lavender + petals, green market, grapefruit + yuzu, and cotton magnolia. Also, the company offers a subscription service that provides some great limited-edition candles to boot.
All of these candles are made following a zero-waste approach. The company uses bio-degradable materials. The packaging, even the shipping label, is compostable, as well as the label that's attached to the candles. Once the candles are finished, the glass they come in can be used as a drinking glass.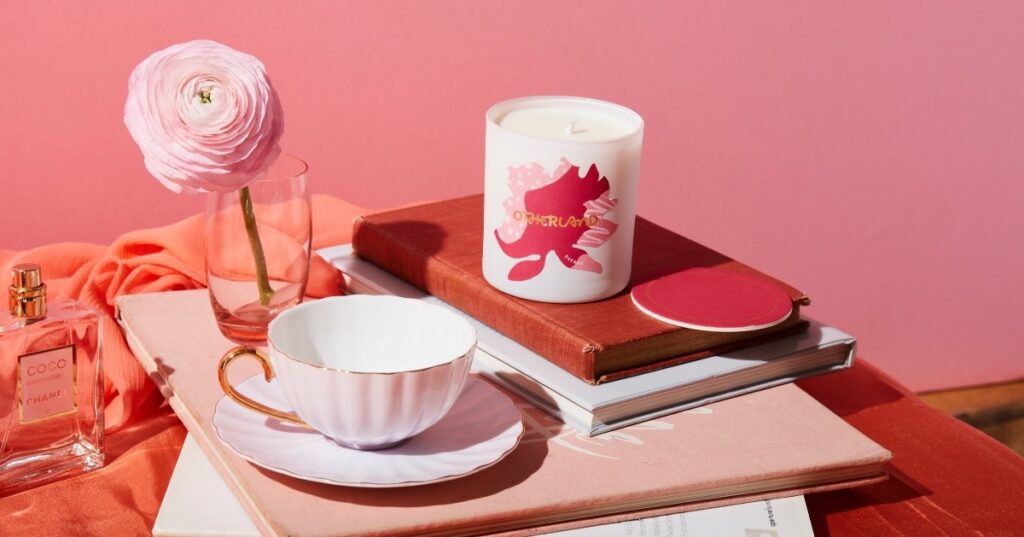 Packaged in an avant-garde style design, Otherland candles stand out as statement pieces and look very exquisite to boot. But they don't boast a hefty price tag, neither do they have a heavy carbon footprint.
Otherland prides itself on producing a toxic-free collection of scented candles that is cruelty-free, uses no synthetic dyes, no sulfates, and is paraben-free and phthalates-free.
Otherland's core collection comes from hundreds of tests and experiments with oils, fragrances, wick choices, and waxes. Having employed master perfumers, the company uses a combination of beautiful scents with soy wax and custom coconut wax blend, each paired with 100 percent cotton wicks and clean ingredients; all poured into reusable glasses that last a lifetime.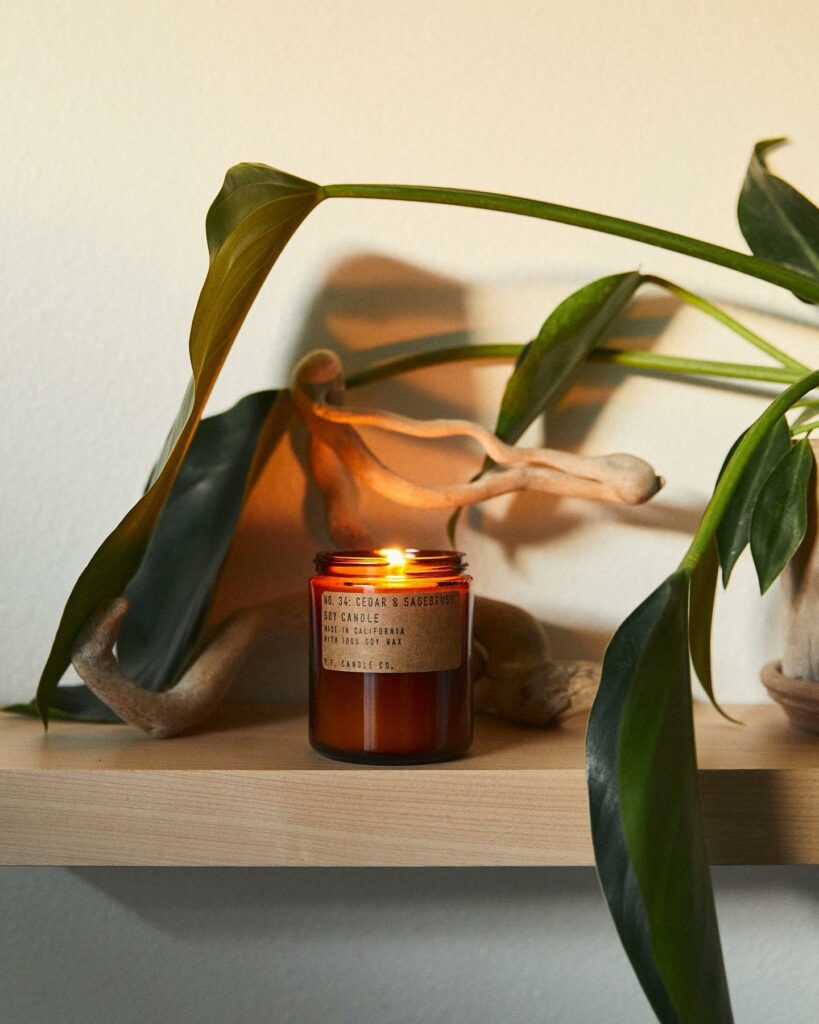 P.F. Candle Co. started as the brainchild of one woman who took her operation to the next level over time.
With over 60 people making candles and other fragrance products for the company, P.F. Candle Co. uses its revenue to support local and national charities. The company also advocates for empowering women, fighting hunger, ending homelessness, and environmental advocacy.
Last update on 2023-03-29 at 05:38 UTC / Affiliate links / Images from Amazon Product Advertising API / DetailsProduct prices and availability are accurate as of the date/time indicated and are subject to change. Any price and availability information displayed on [relevant Amazon Site(s), as applicable] at the time of purchase will apply to the purchase of this product.)
The candles designed by P.F. Candle Co. are all made using 100 percent home-grown soy wax. The collection is cruelty-free, phthalate-free, and vegan. All the products are designed, tested, and packaged by the team located in Los Angeles. And all ingredients and materials, down to the candle jar and wick, are eco-friendly. The candle jar is also recyclable, making P.F. Candle Co. one of the leading non-toxic scented candle brands in the United States.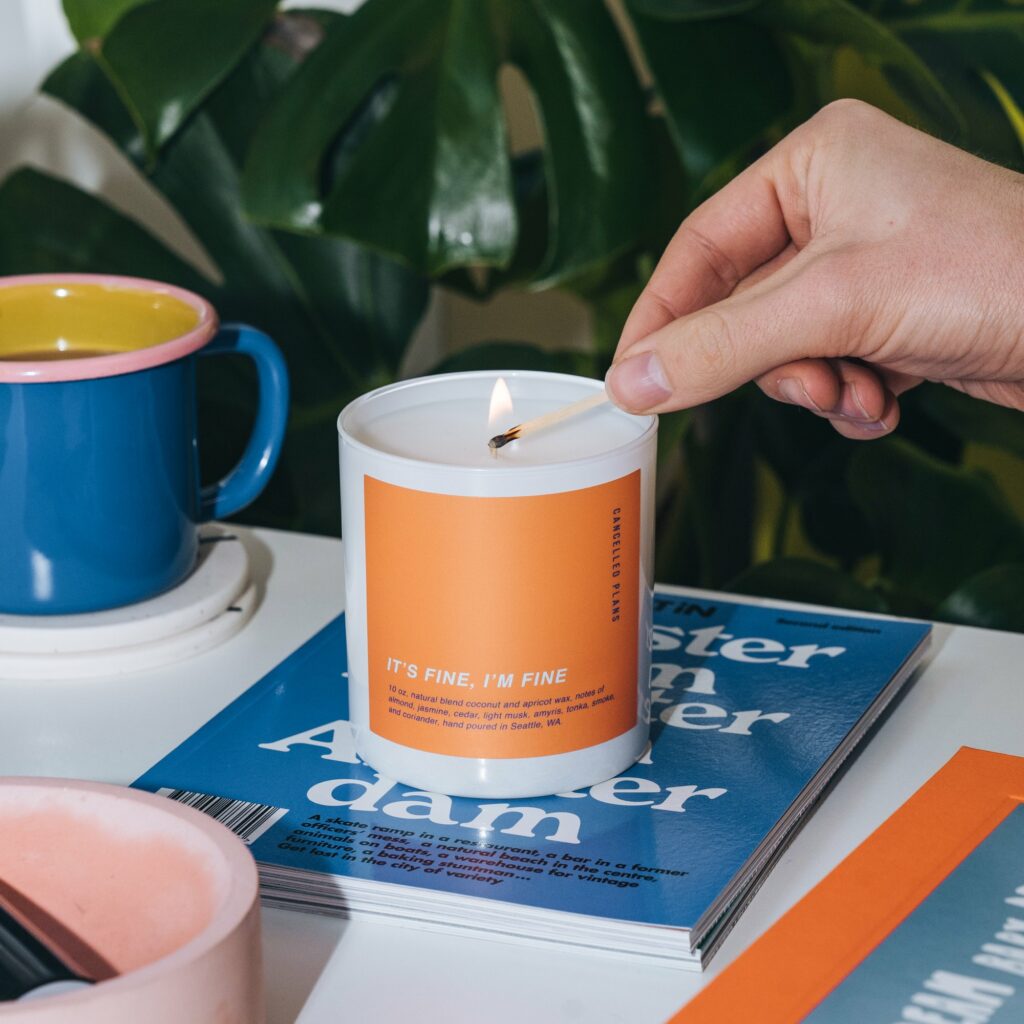 Cancelled Plans is a unique candle business.
The company creates relatable candles with fragrances that match one's sentiment perfectly during those moments. For example, their popular collab with Baboon to the Moon, I Need Space, uses notes of balsa, oak, cypress, gin, smoke, Amyris, light musk, and sandalwood. Each of these scents come together to create such a sumptuous amalgamation that you feel transported to a land far away, with as much space as you want.
Candles by Cancelled Plans come free of parabens and phthalates. They're made using lead-free cotton wicks and produced using vegan blends of apricot and coconut wax. The candle jars are also reusable and recyclable, a trait that only adds to their long list of exceptional qualities.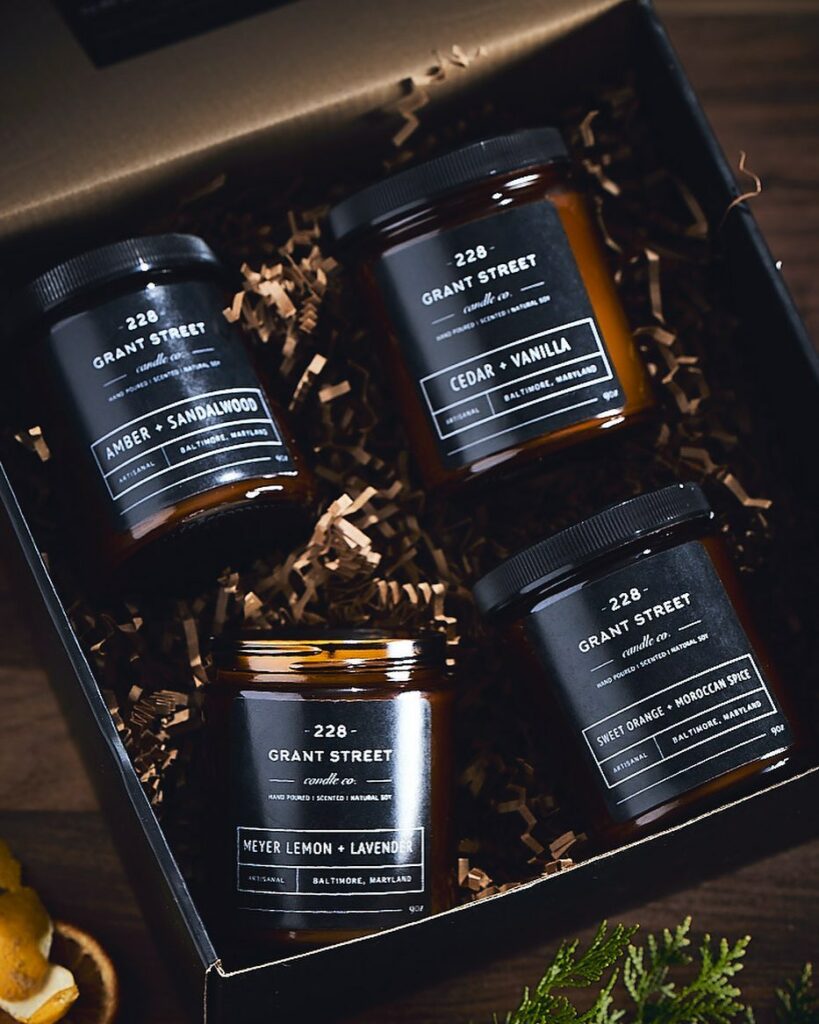 The candles designed by 228 Grant Street Candle Co. are in a league of their own.
As a black-owned candle-making company, 228 Grant Street Candle Co. is leading the industry and has become a favorite for many in the candle-making community. The company has been featured in Cosmopolitan, Baltimore Business Journal, The Strategist, Esquire, Essence, and USA Today. The company continues to receive praise for its scent collection that identifies with every season and every mood.
These candles are made using braided cotton wicks, all-natural soy wax, and some scented oils. They have no dyes or additives and are infused with essential oils and fragrance oils to create the perfect scents.
All in all, 228 Grant Street Candle Co. is a non-toxic scented candle brand you should have on your favorites list.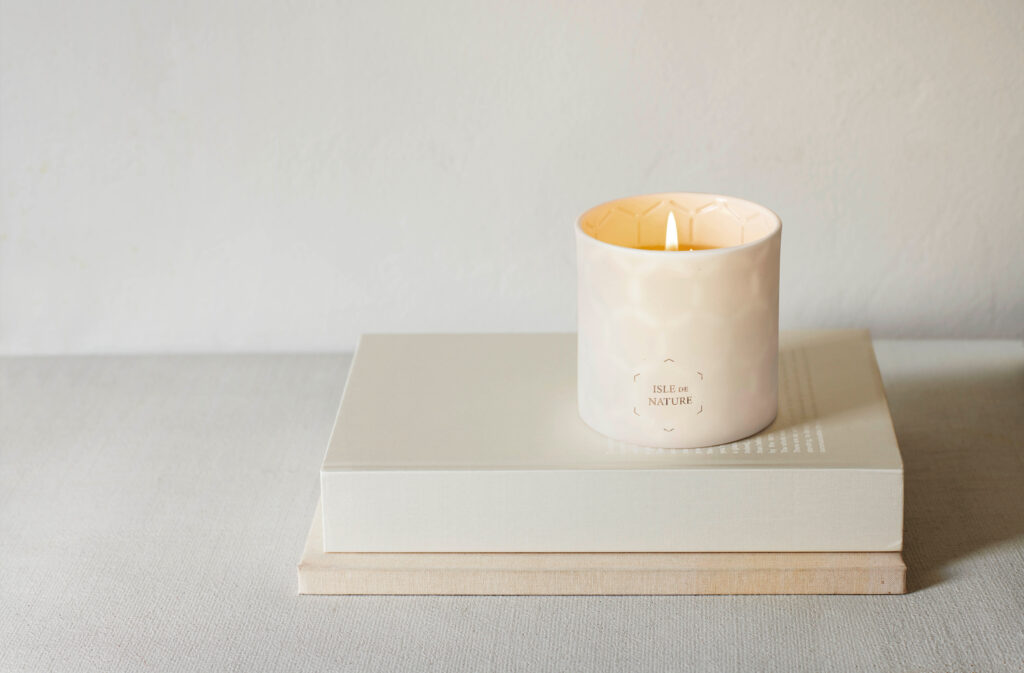 Candles by Isle De Nature are a treat for the body, mind, and spirit.
Made using a blend of soy wax and beeswax, these candles smell amazing and burn cleanly and produce fragrances that you won't likely get from your average store-bought candle.
Following the idea of seeking luxury in nature, their signature Pagua Bay Fragrance Luxury Beeswax candle takes its essence from native spices, woods, and florals from the island nation of Dominica, located in the West Indies. All wrapped in a slow-burning phthalate-free candle, the Island de Nature candle lasts a while, about 40 hours. The candle is also vegetarian and cruelty-free and uses only cotton double wicks. Finally, the candle is handmade and hand-poured as well, which adds a nice personal touch to each candle they sell.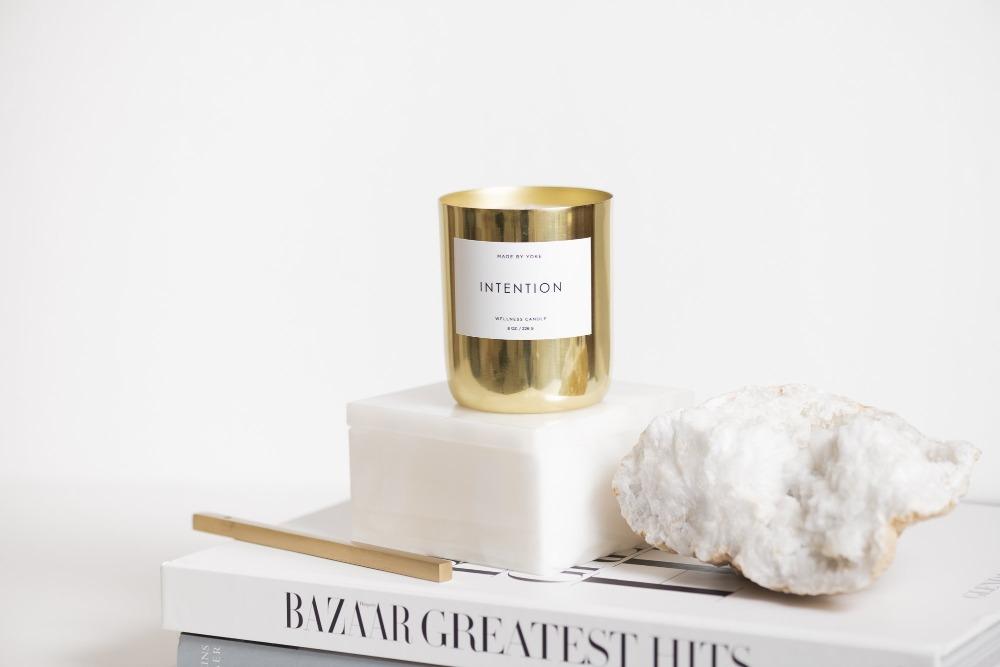 Made by Yoke is a female-led company that provides a wide range of exclusive (but not expensive) wellness tools, including candles and fragrances.
Their candles and incense collection is one of their best-sellers. Each wellness candle uses an abundance of notes to create a deep, enthralling fragrance that satisfies the senses but doesn't overwhelm them. Their popular scent, the Intention Wellness Candle, uses top notes of mahogany, orange, and grapefruit. The middle notes include sage and lavender, and the base notes use wood, musk, amber, and oakmass fragrance oils and natural essential oils.
In keeping with their promise of providing quality, their non-toxic scented candle collection uses a blend of soy wax and coconut was, lead-free cotton wicks; all poured into a brass-plated vessel. Each vessel is also hand-forged by a traditional metalsmith. Overall, the product is cruelty-free, alcohol-free, and phthalate-free, making Made by Yoke candles a must-have for any candle lover.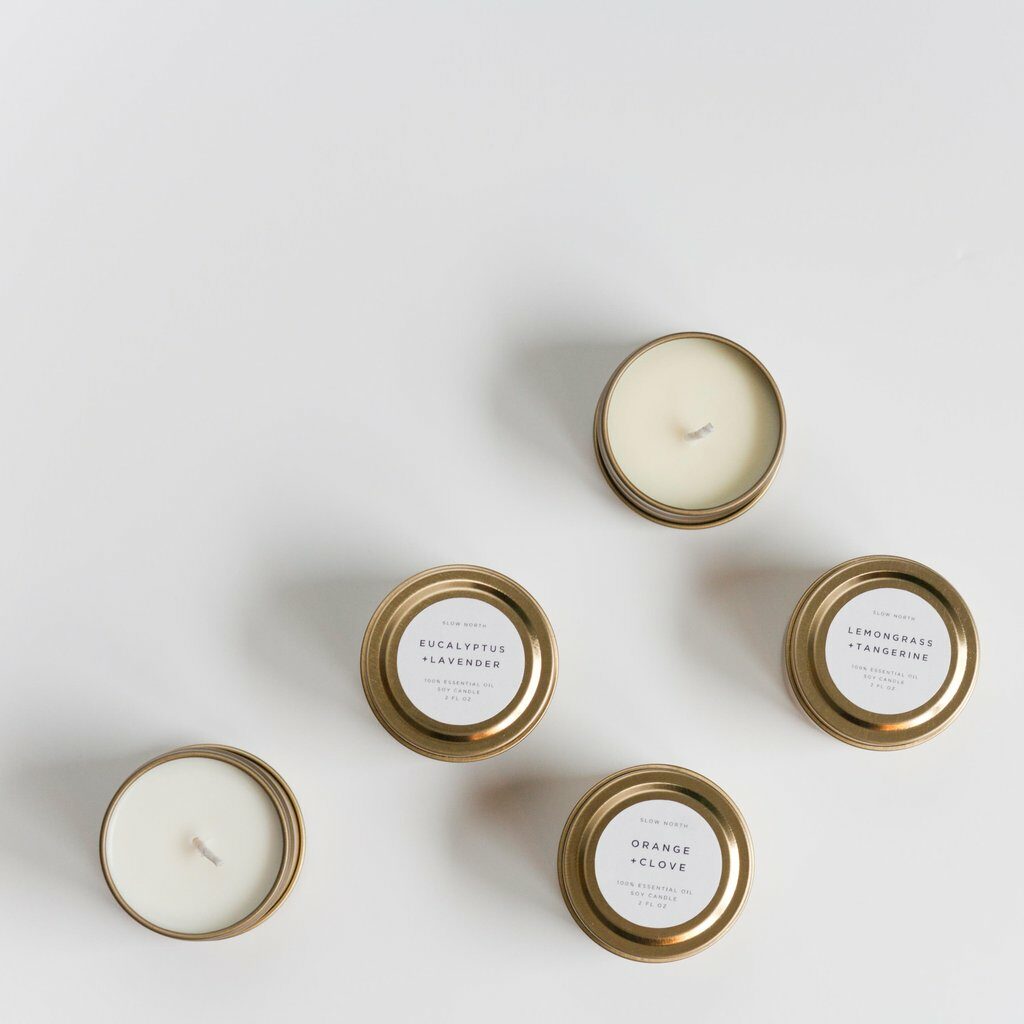 Slow North was featured in Martha Steward, Magnolia Journal, Brit + Co, New York Magazine, and The Oprah Magazine. Safe to say, Slow North is a surefire purchase if you want a good candle in your collection.
In addition to candles, Slow North sells many wellness products such as neck wraps, herbal bath teas, eye masks, bath salts, canvas totes, facial rollers, and more. However, their incredible selection of scented candles has an almost cult following because of its many outstanding qualities. Available in travel tins and jars, Slow North's candles come in a combination of two different ingredients, such as basil and mint, or eucalyptus and lavender, among others.
This combination of flowers and herbs creates a heady sensation for your olfactory senses and transport you to a world more colorful than you could ever think.
Conclusion
The above selection includes the best non-toxic scented candle brands in the market. And though these candles cost more than your average 10-pack of tea lights, using these candles assures you that what you have in your home is eco-friendly and healthy.
By lighting one wick at a time, you'll do the right thing for you and for these many companies that need to become commonplace in the candle-loving community around the world!