This article contains affiliate links for which I may receive a small commission, at no additional cost to you, should you decide to make a purchase by using them. Learn More
Even with a minimalist-themed home, you can still leverage your artistic skills. With the right furniture and décor, you can effortlessly decorate a minimalist home without looking tacky or enamored with clutter. You can find a vast range of furniture in the market, perfect for achieving a minimalist design.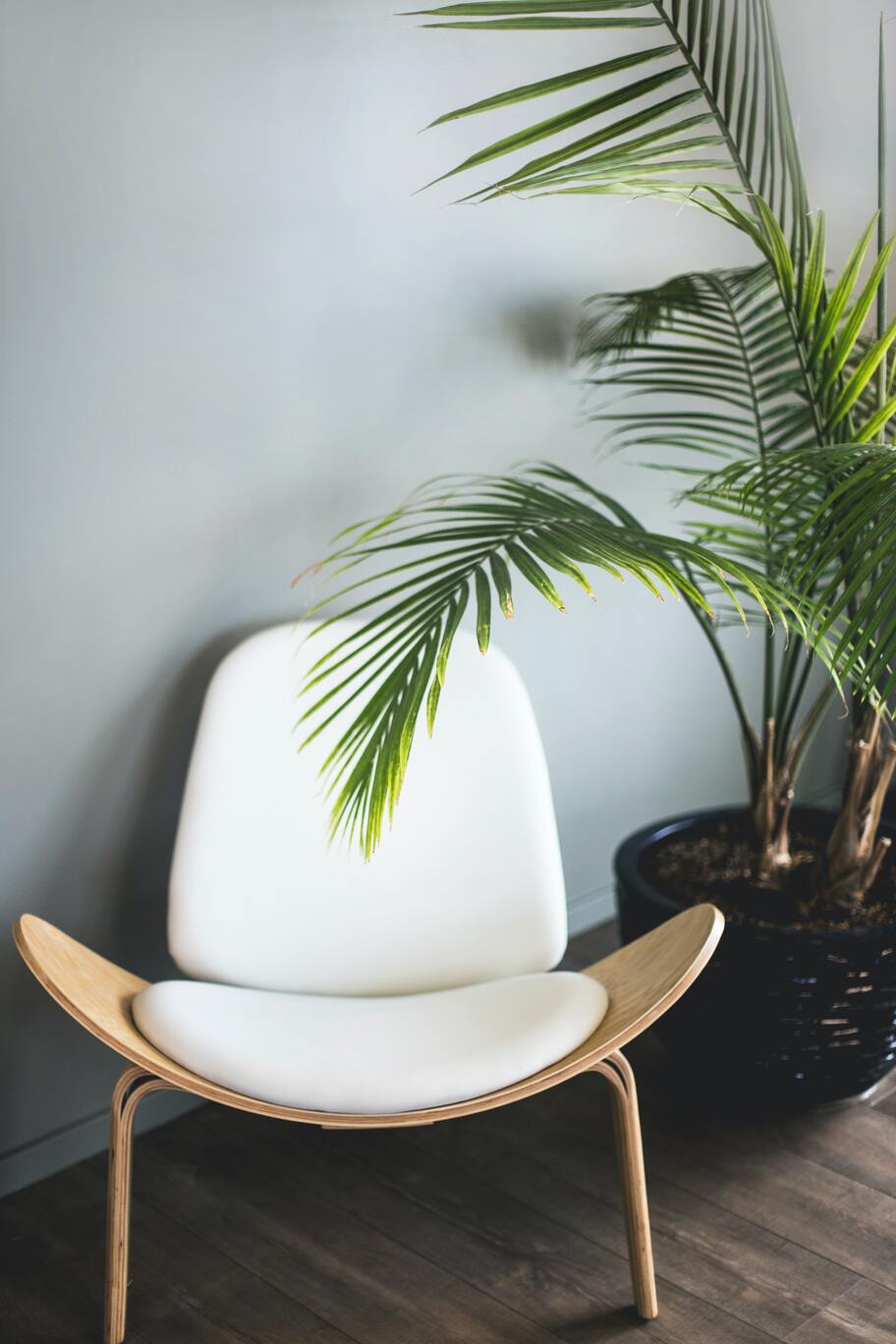 One of the best furniture pieces for a minimalist home is accent chairs. You can use an accent chair for seating and as a decorative piece to elevate the aesthetics of your interior space. We've shared the market's best minimalist accent chairs based on design to help you find the perfect piece to complement your living space.
1. San Rafael Safari Chair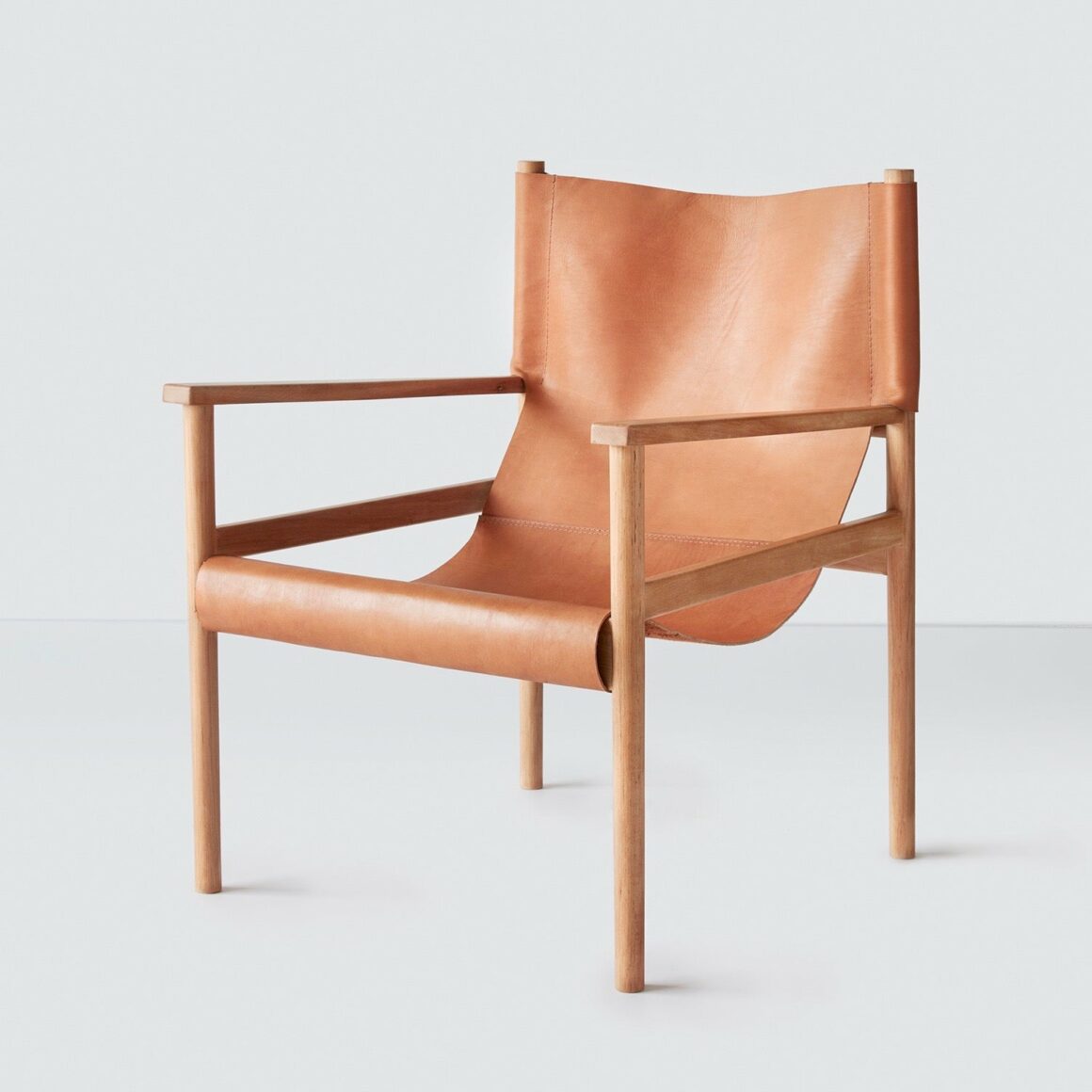 As the title suggests, the San Rafael Chair features a safari-style design reminiscent of a luxury resort leather chair in the Serengeti. Handcrafted in Mexico, the safari chair is made with the highest standards using locally and ethically sourced fair trade materials by artisans paid according to the fair trade wage requirement.
The accent chair takes a modern approach into a classic design using thick, luxurious leather. The chair is vegetable-tanned and sun-dried with zero chemicals to enrich its warm caramel hue. For more magic, the naturally tanned and dried chair darkens over time for a classic bold look.
At the bottom, the safari accent chair is adorned with an all-natural wood base for a regal look. Its sling-back style finishes off its design for that perfect lounging appeal. You can pair the safari chair with the brand's stool for a complete lounging set based on your preference.
2. Set of 2 Lounge Accent Sling Chair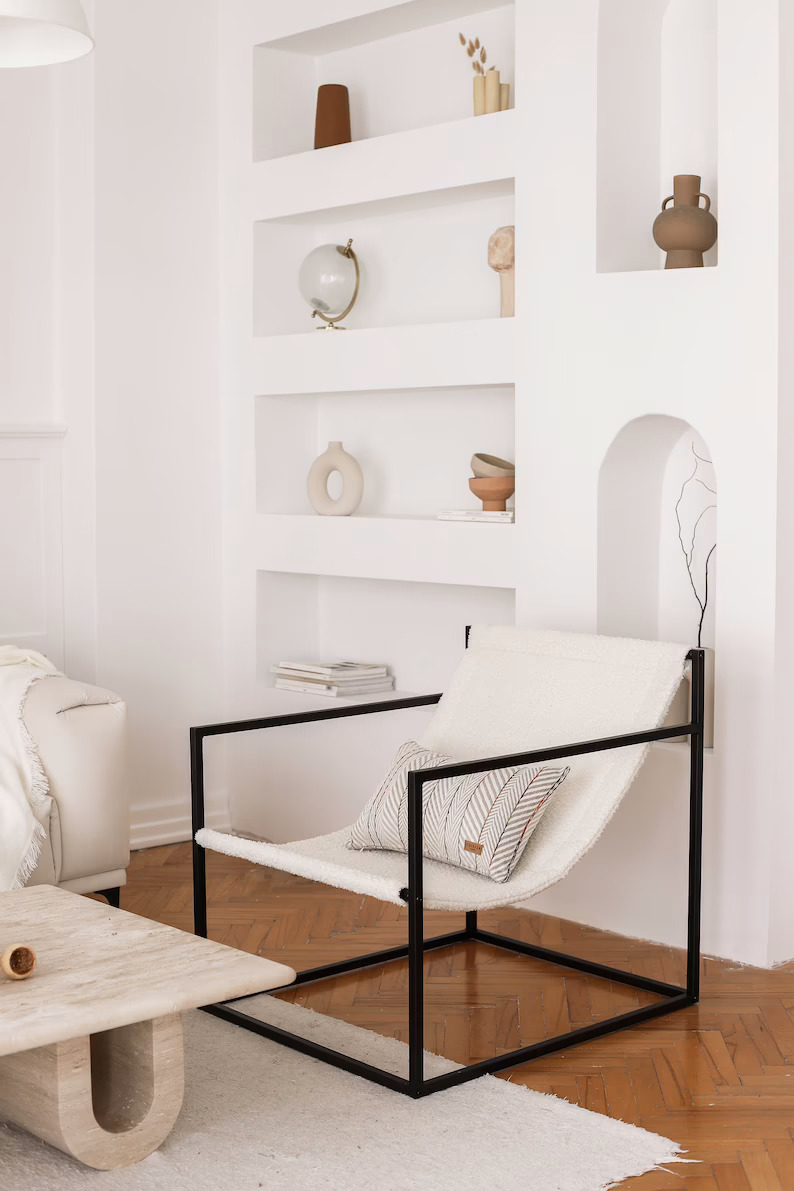 The FineRoomLiving Set of 2 Lounge Accent Sling Chair is the ultimate minimalist set. The lounge accent sling chairs feature a Scandinavian style design, perfect for complementing any minimalist space. Each set's chair is designed with a black matte metal frame that integrates a sling material draped across it.
However, this is not all you can take advantage of with the set. The two-piece set gives you great value for your money, thanks to its affordability. Nonetheless, the lounge chairs maintain stellar quality, even with their cheap price tag.
The chairs come in a choice of black & white, white, orange, brown, or anthracite finish. The best part is that you can mix and match the colors and choose the color you want for each chair in the set. Play around with a color contrast match, with a different color for each chair, for a stylish but neat statement.
3. Atticus Solid Wood Side Chair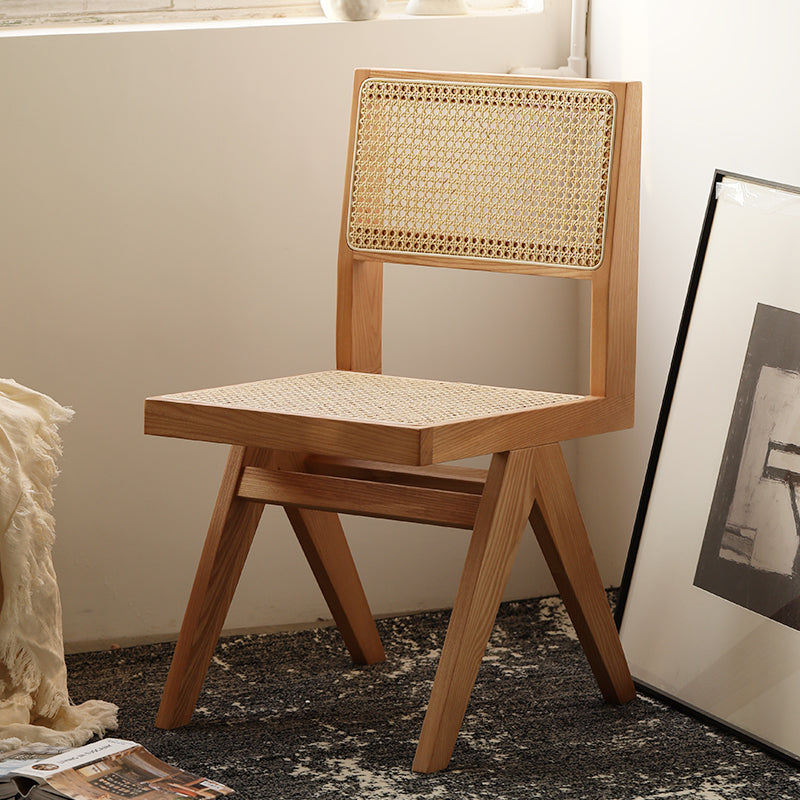 The Atticus Solid Wood Side Chair combines elegance and practicality in its design, giving it superior versatility. You can use this piece as a side chair or dining chair. The solid wood chair is adorned with coastal décor, resembling coastal southern Europe furniture style.
The handmade side chair integrates a cherry wood frame combined with natural woven French cane for a simple yet, sophisticated finish. The woven rattan finish extends from the back of the chair to the chair's seat.
Yet, even with its stylish weaving, the side chair is still strong enough to support a load of up to 400 lbs. The minimalist side chair comes as a set with varying frame colors to choose from for each piece.
4. Sponge Leisure Sofa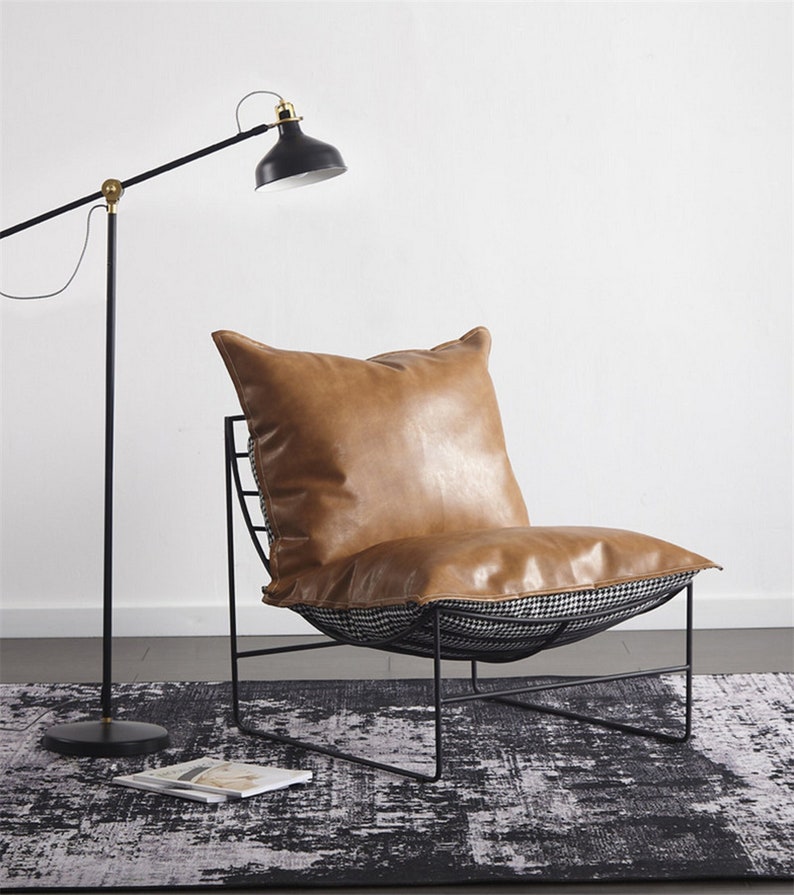 Whether a farmhouse, penthouse, or regular apartment, the myLeisureBoutique Sponge Leisure Sofa blends well with any minimalist setting. The leisure sofa is built with a black matte stainless steel frame that supports a chic double-sided cushion. The stainless steel frame gives the sofa chair a minimalistic and sculptured design to blend in with any interior setup.
On the other hand, the sofa chair's large sponge-filled cushions are covered with a black or brown authentic leather front and a patterned fabric backing. This design lets you revamp the look of your living room, allowing you to flip over the cushions to the side of your choice.
Moreover, the subtle colors of the cushion and simple molded stainless steel frame enhance the chair's versatility. You can use it in your apartment, small store, home office, and even in a hotel lobby.
5. Sun At Six Plume Chair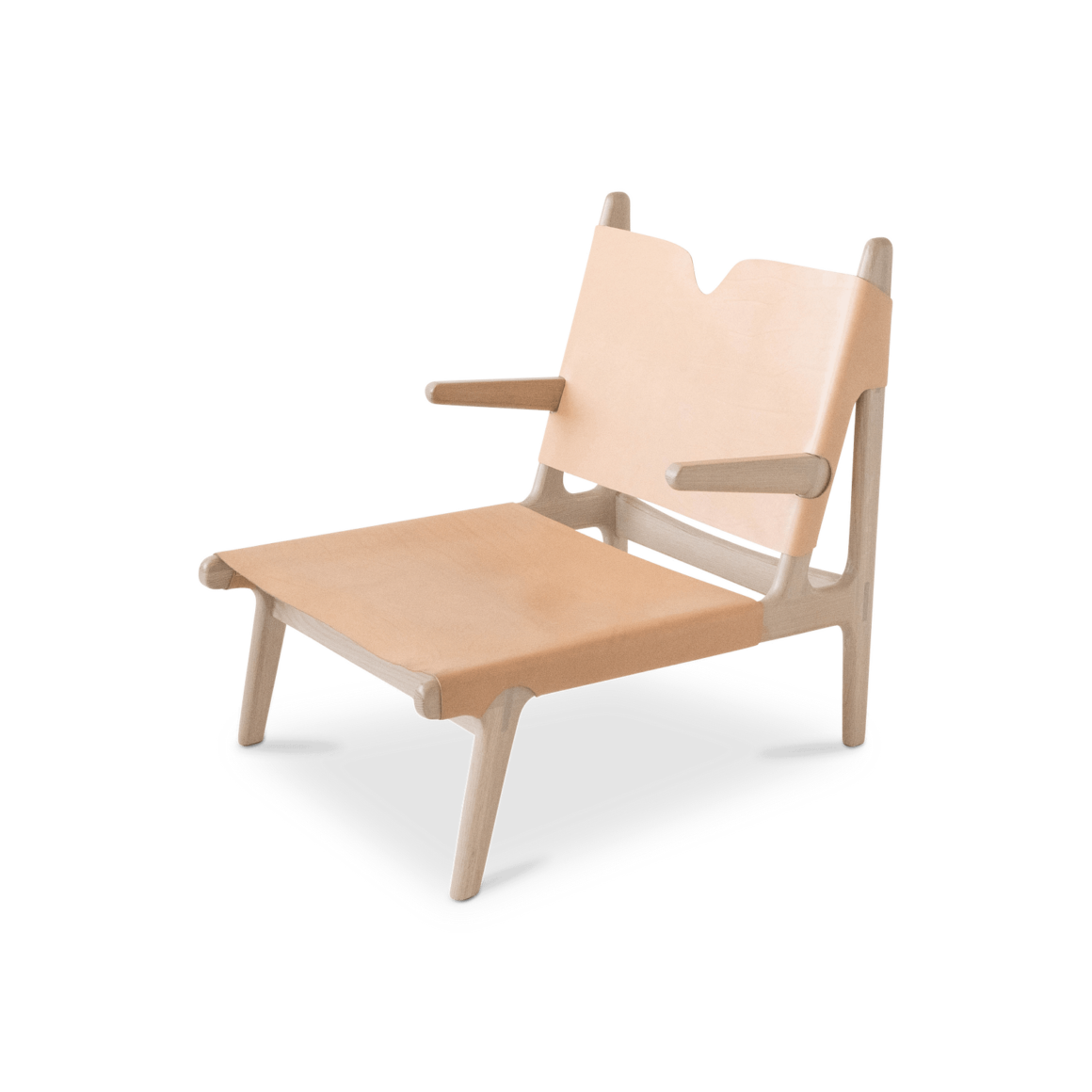 The Sun At Six Plume Chair combines an elegant wooden frame and leather seat cover to produce a bold and opulent lounging chair. The lounging plume chair's design allows you to set it up anywhere, whether your living space, home office, or patio, for those quiet evenings, as you enjoy a glass of scotch.
The lounge chair features a choice of white oak or sienna tenna oil wood finish on the frame, so you can decide whether you want a dark or light-shaded frame. On the other hand, the full-grain vegetable-tanned leather cover has a natural amber finish.
The leather covering also gives the chair its profile, as it bends to support the curved body, with two twin buckles supporting the leather at the back. The chair is handcrafted and integrates traditional joinery techniques throughout its structure for an even better distinctive look. You can get the chair in regular or tall height.
6. Safavieh Couture Safari Accent Chair
The Safavieh Couture Safari Accent Chair combines traditional classic and trendy furnishing to blend indoors and outdoors effortlessly. In addition to the intricate wide weaving, the accent chair's most artistic design is the legs. The chair features black mahogany wood legs that are beautifully turned, extending to the seat's base where it curves for even better elegance.
Moreover, the leather straps extend to the arm supports for more character. The chair's legs and frame design are reminiscent of mid-century Danish modern furnishing style. At the top of the seat and backing parts of the chair, you will find intricately woven leather strap upholstery that gives the chair a chic, safari look.
7. Kristalia TUILE ARMCHAIR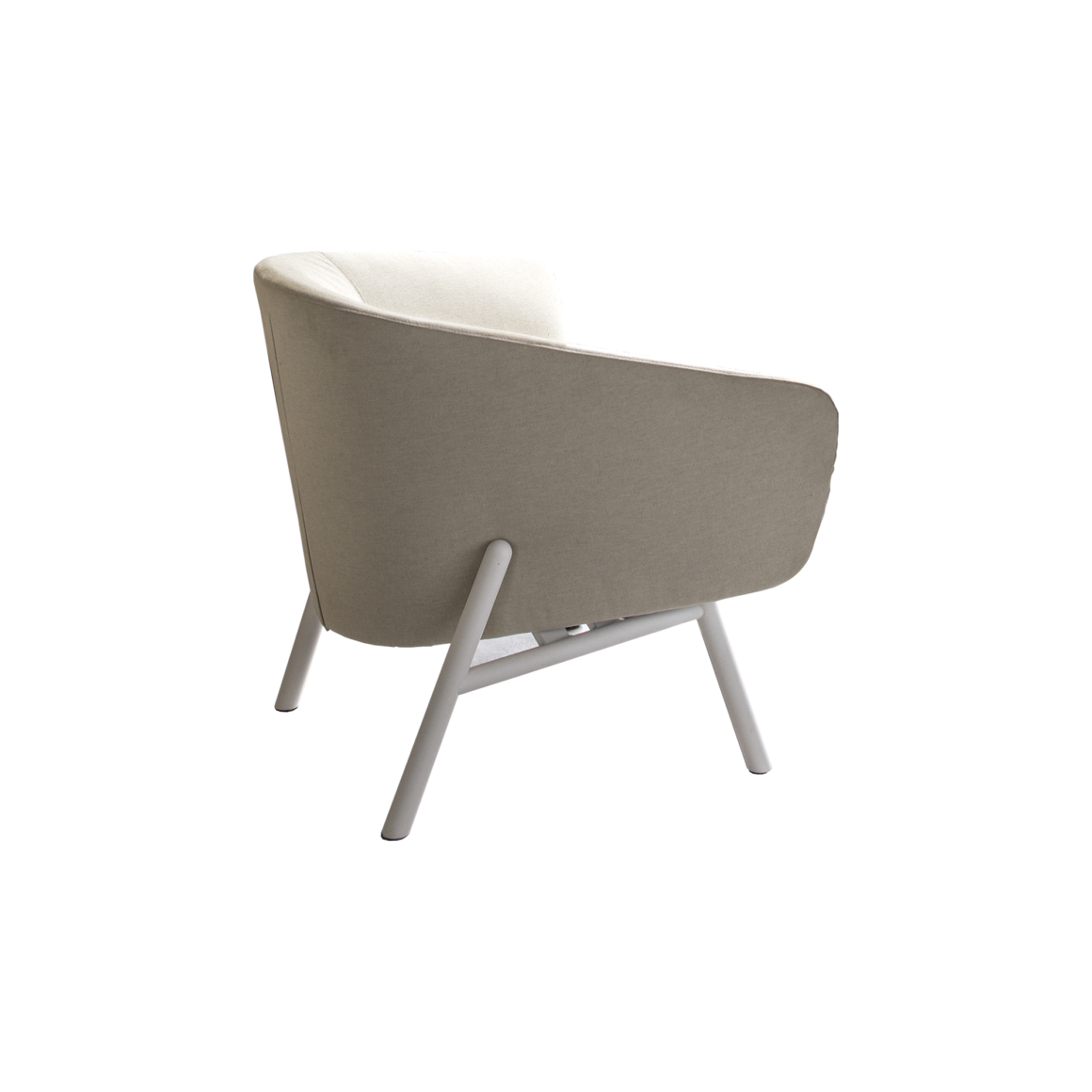 The Kristalia Tuile Armchair features a standard tube chair construction with a high, artistic spin. Designed by Patrick Norgquet, the armchair's design inspiration comes from the traditional French biscuit, Tuile, from which it gets its collection name from. The chair is designed with a narrow build and an arched shape at the backrest, similar to how a tuile would be shaped.
The designer armchair is built with a lacquered steel frame and padded with memory polyurethane foam padding. On the other hand, the armchair's upholstery is available in a selection of Hallingdal 65 patented Kvadrat fabric or leather. Alternatively, you can combine the two at the front and back of the chair. You can choose the chair in various colors, including red, orange, terracotta, olive green, and gray.
8. Kristalia Tenso Sofa System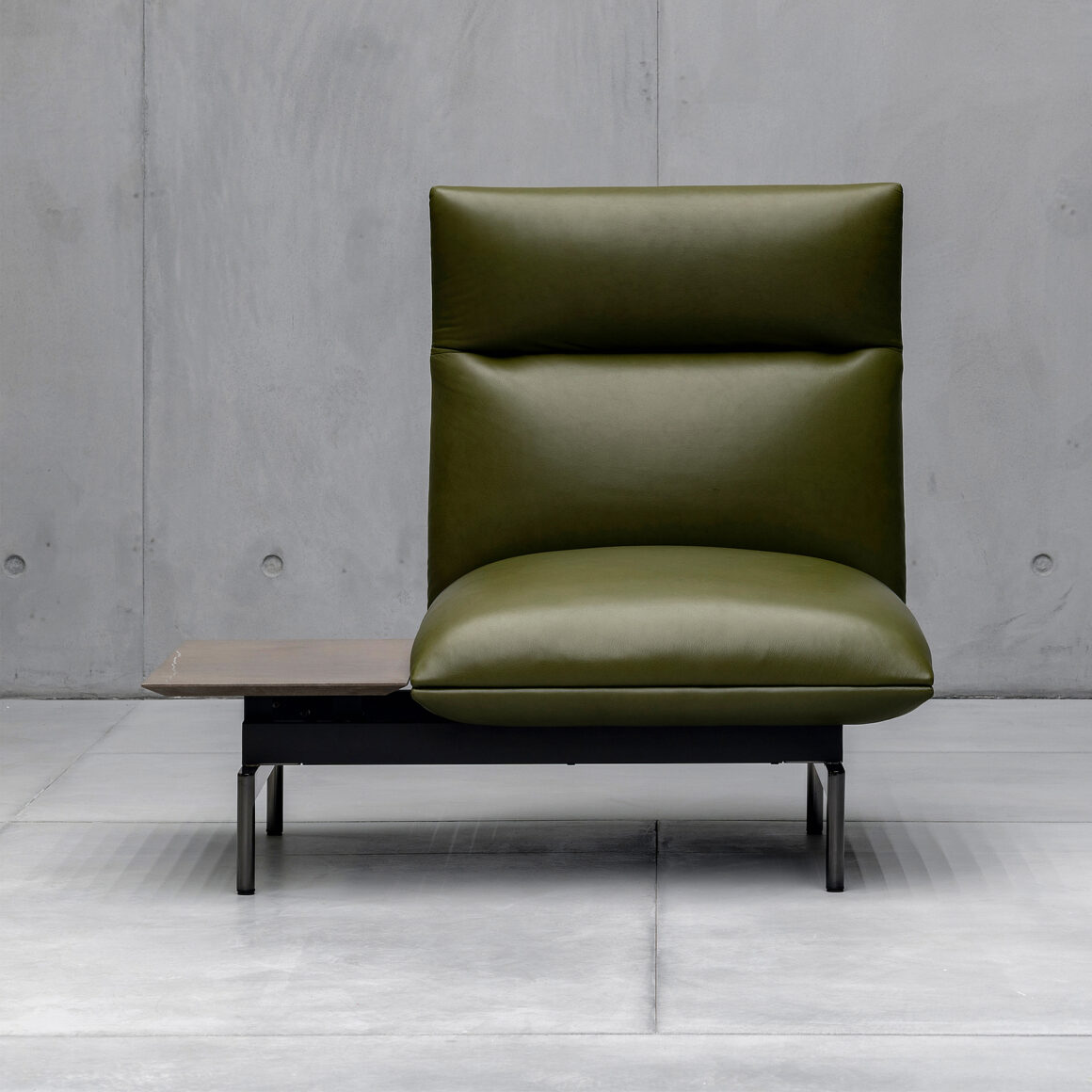 The Kristalia Tenso Sofa System features a pretty ingenious design, adding functionality to the sofa without taking up much of your space. The single-person armchair is built with a headrest and a compact wooden tabletop, perfect for setting a drink when lounging. Conceived by Luca Nichetto, the designer armchair is an intricate system of structures and padding.
The sofa system's core comprises a frame, lightweight tubular structure that supports the seat with its cushions and backrests, along with the tabletop. The sofa system uses tension to leave various parts suspended and open to create the artistically sophisticated armchair with its components.
9. Belleze Mid-Century Modern Accent Chair
The Belleze Mid-Century Modern Accent Chair integrates different designs combined in a single armchair piece. Nonetheless, this design synergy complements the armchair's simplicity further, without making it look stuffed or bestrewed. Instead, the armchair's unique style blends well with minimalistic spaces, doubling as a seat and conceptual décor.
It comes in a choice of black or white seat finishing. The accent chair features a mid-century-inspired design to fit your living room or office. It has a unique plywood wingback silhouette, while the bottom is fitted with sturdy tripod-style legs for a vintage look. Additionally, the modern wingback accent chair is sleek, low-profile, perfect for small or minimalist spaces.
10. Made By Choice Ernest Armchair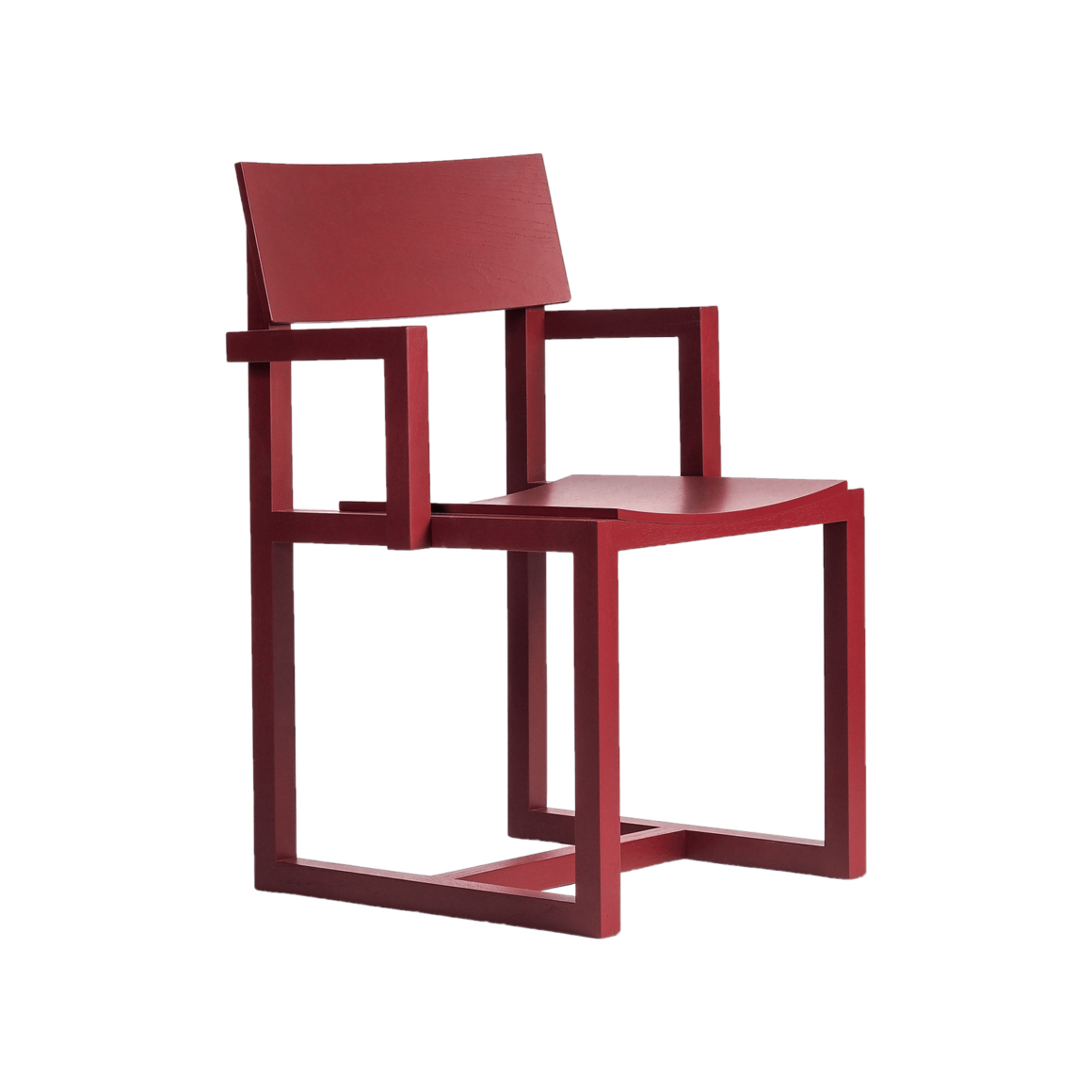 The Made By Choice Ernest Armchair was built with a simple minimalist approach in mind. The burgundy-colored oak chair uses the least material, focusing on a functional design with a backrest, seat, and thin planked arm supports. The oak chair was inspired by American novelist Ernest Hemingway, from which it gets its name.
The author learned "to get the most from the least," precisely what the chair's design reflects. Nonetheless, the choice of natural oak wood enhances the chair's robustness and durability while giving it a weather-resistant finish. The chair makes a great accompaniment to your living or office space. The armchair also doubles as a dining chair.
11. Nordic Minimalist Style Lazy Single Sofa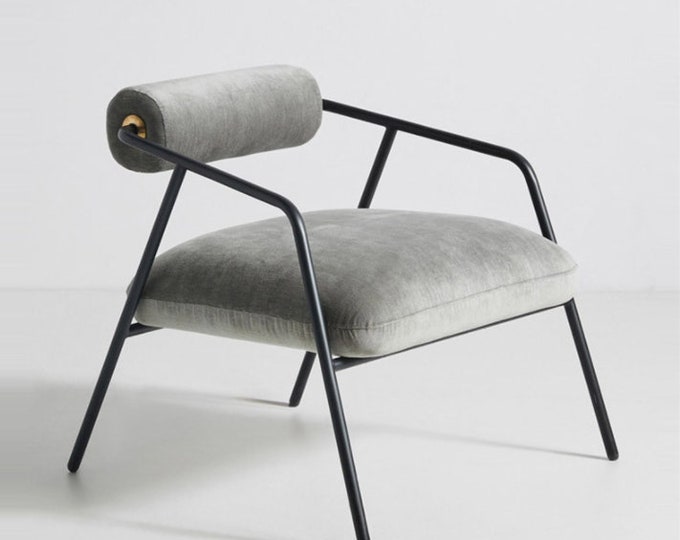 The Oscar Banthow Nordic Minimalist style Lazy Single Sofa features a clean Nordic minimalist design to add sophistication to your interior space. The single sofa's upscale design allows you to transform your living room's aesthetic without investing in multiple decorative accessories.
In the end, you can achieve the perfect minimalist setup without it looking plain. It focuses its elegant design on the padded velvety gray seat and "paper towel roll-like" backrest with equal finishing. The lazy single sofa is finished with a thin black matte metal frame to bring out this opulent upholstery.
12. ALTE White Nordal Chair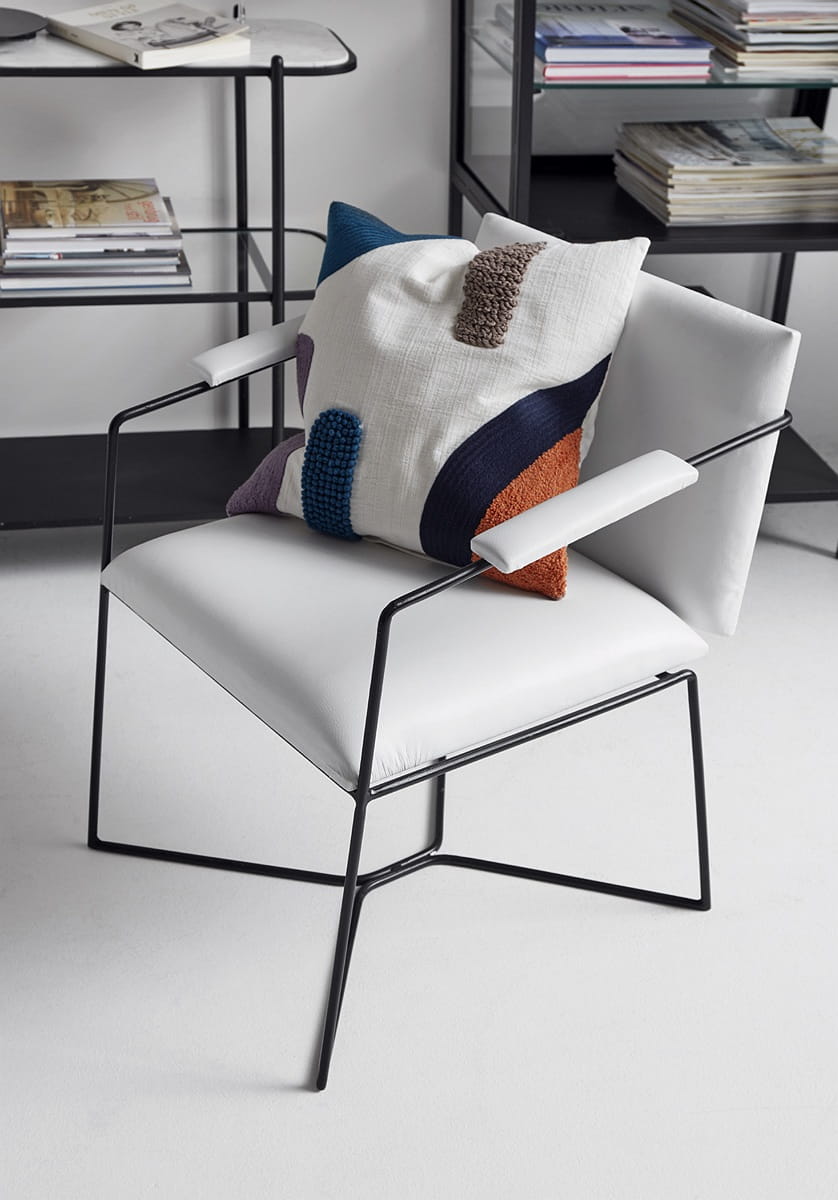 The ALTE Nordal Chair is adorned with clean white upholstery to add a neat component to your living space. With the use of white upholstery paired with a stripped-down frame, the Nordal chair gives your living room the illusion of a lavish, affluent interior setup.
The modern, beautifully designed chair's upholstery is made from white leather, while the frame features a black iron frame. Although it has a simplistic design, it is pretty comfortable, doubling as a lounging and dining chair. You can also pair it with a modern office space setup – if you are looking for something not too formal.
13. Desert Lounge chair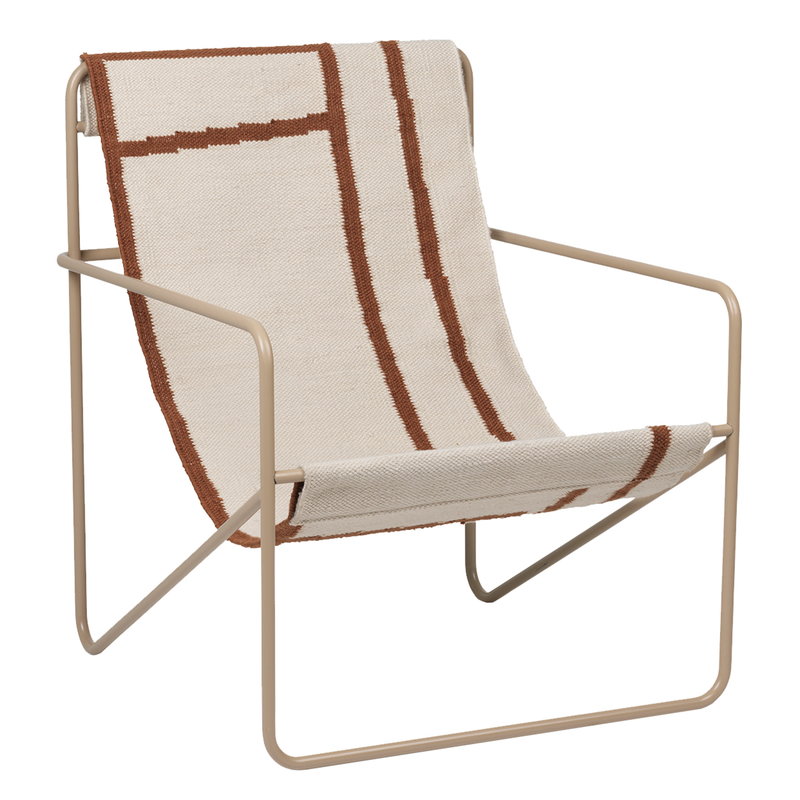 The Desert Lounge Chair is an excellent buy, whether you want to mimic your tropical holiday destination or want to achieve a "beach house" themed interior setup. The lounge chair features a casual, laid-back design reminiscent of a classic garden deck chair. This elevated version is fortified with an ergonomic metal frame coated with stylish matte color.
The seat is adorned with a textile material made from recycled plastic bottles. Yet, the artistry of crafting this chair gives you the feel of woven wool or cotton when you sit on the chair. The material is also weather-resistant, allowing you to use it indoors and outdoors.
14. Novato Chair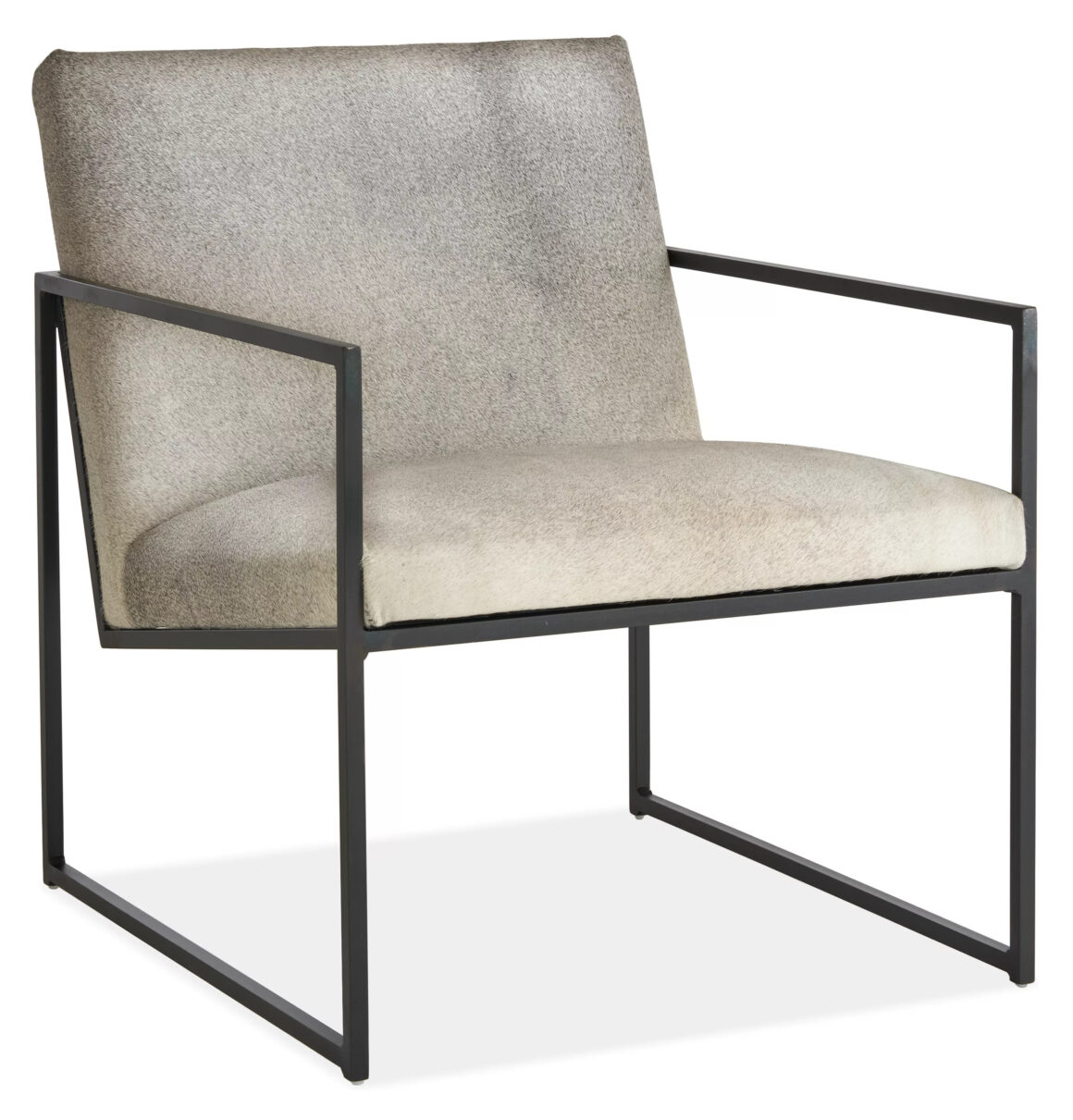 The Novato Chair features a characteristically minimalist design with a cushioned upholstery and thin metal frame. The upholstery has a solid, velvety feel it gets from its stain-repellent natural fibers.
Yet, while maintaining this luxurious look, the padded upholstery covers a substantial portion of the chair to reflect its luxurious look in its comfortable feel. The chair comes in a wide range of colors to match your living space, whether beige, orange, red, purple, or pink. Additionally, you can also customize the chair's features, such as fabric type and patterns.
Conclusion
Investing in the best minimalist Accent Chair is the easiest way to transform your minimalist space to make it more aesthetically attractive. With so many choices available on the market, there shouldn't be a reason why your living space has to be dull with bland colors.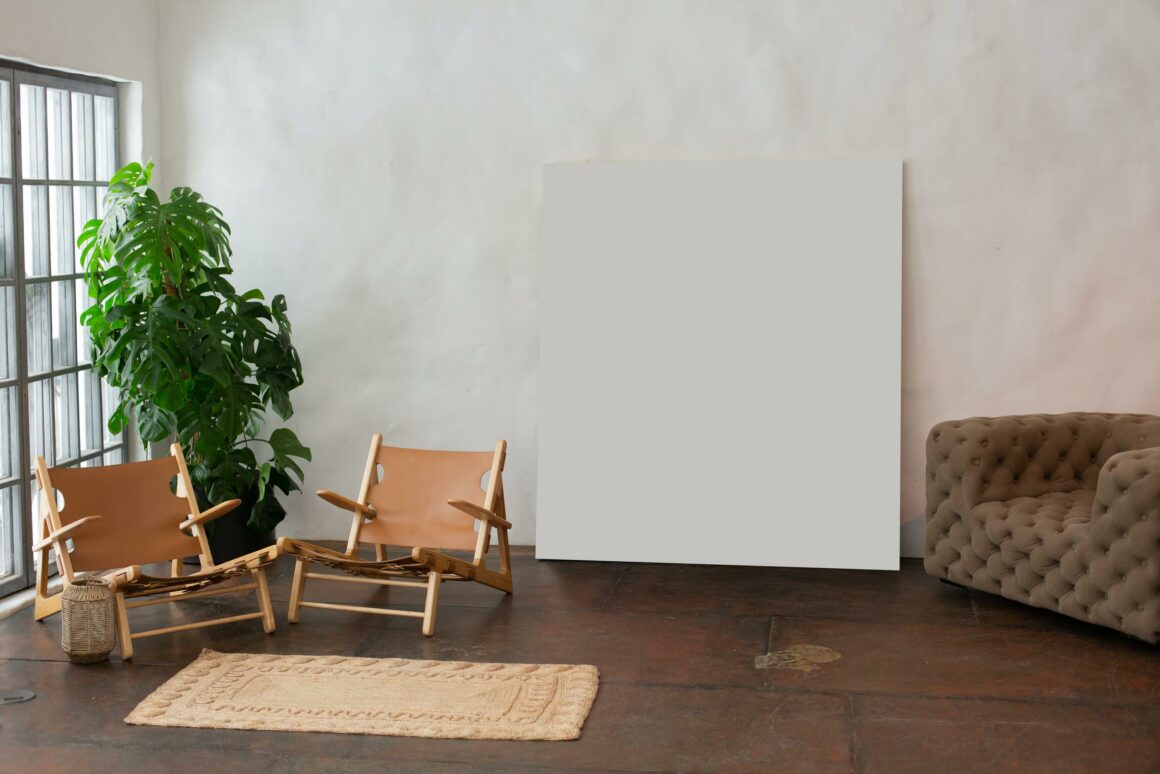 The right accent chair doubles as a furniture piece while giving your space character. With our list above, you are guaranteed to find a piece to complement your home. The best part is we've shared a selection of different styles to fit different budgetary needs.