This article contains affiliate links for which I may receive a small commission, at no additional cost to you, should you decide to make a purchase by using them. Learn More
Many people retrofit the word 'simplicity' into the minimalist interior design style, and while it is a part of the main principles of this concept, it's not the entire story.
To understand the idea of minimalist furniture, you first have to take a look at what minimalism actually is and how it can transform a person's lifestyle. So let's take a look:
What is Minimalism?
The minimalist movement first gained traction after the 1950s in the form of an art movement where large sculptures were designed using simple, oversized shapes. Over the years, this movement bled into the architecture and interior design genre, inadvertently developing a whole new lifestyle.
The very core of minimalism is to get rid of everything excess in your life. This relates to physical and mental clutter, and more often than not, one is related to another. If you reduce the physical clutter in your spaces, your mind will automatically start feeling at ease.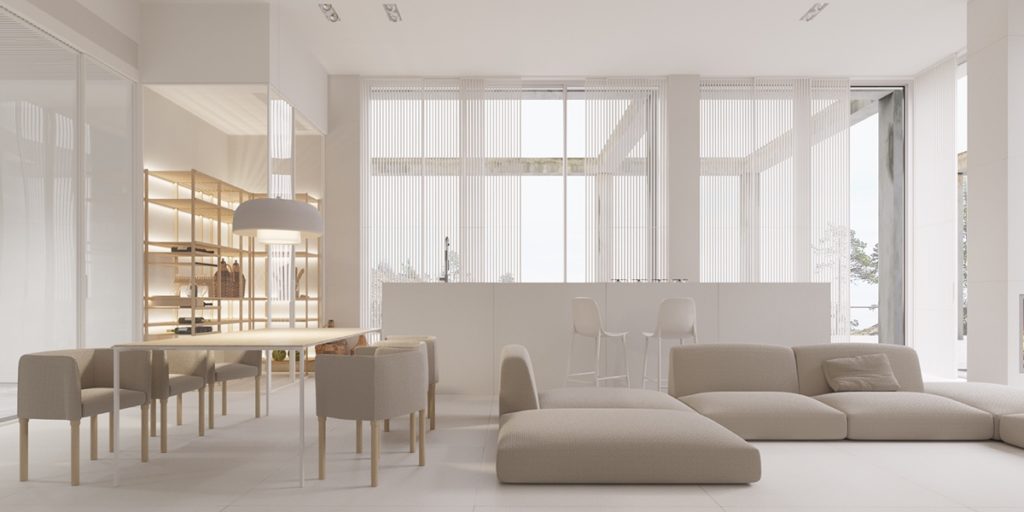 Therefore, living with less – less physical objects, less mental stress – is the ideology of minimalism. It can be applied to every facet of life. For example, living with less financial burdens, a lesser carbon-footprint, fewer possessions, etc.
Minimalism is all about relying on experiences rather than things. That's what sets it apart.
The Essence of the Minimalist Lifestyle?
Minimalists dedicate their lives to reduce their dependence on the physical aspects of life – keeping precious things while getting rid of everything meaningless and extra.
Most of them adopt habits that allow them to get rid of frou-frou worldly possessions.
The very essence of the minimalist lifestyle is based on clarity and purposefulness. It's the intention that matters and nothing else. By removing the physical distractions from the surroundings, minimalists can connect more fully with their inner peace, thus radically improving their quality of life.
How is Minimalist Furniture Different?
Inspired by the Bauhaus movement, minimalist furniture is known for its unadorned simplicity and function-oriented design. What sets it apart from typical furniture is that it's highly robust, simplistic, and puts the focus on ergonomics above everything else.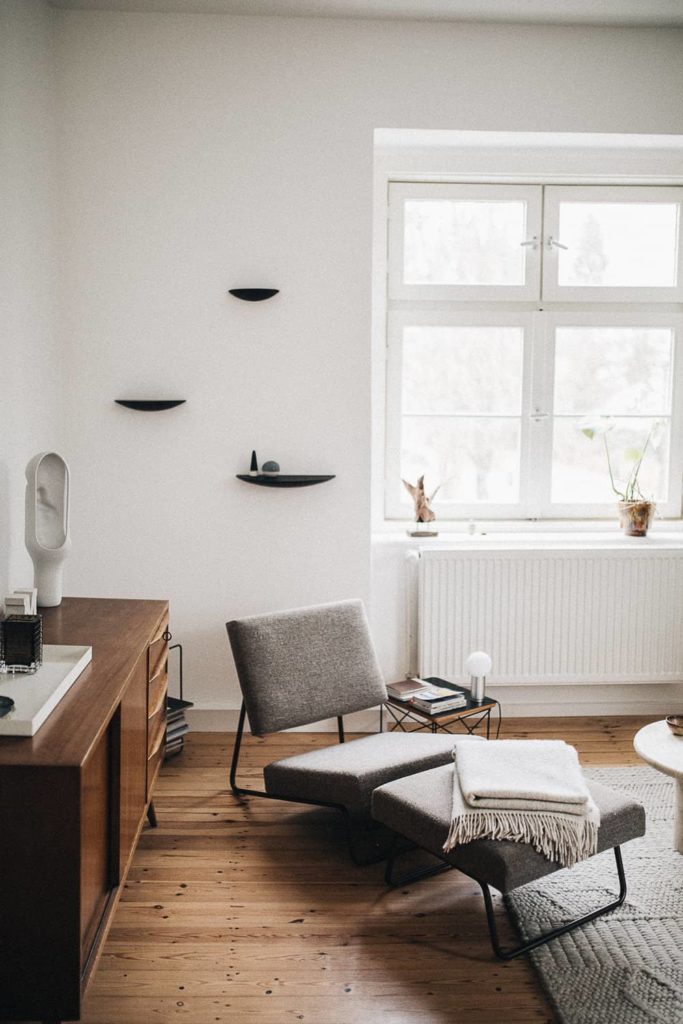 Basically, the core concept of minimalist furniture is 'less is more' that was aptly coined by the renowned architect and designer Ludwig Mies van der Rohe.
The entirely down-to-earth proportions, gorgeous scaling, and clean silhouettes of minimalist furniture can also be counted as few of its stand out qualities.
What are the Fundamental Characteristics of Minimalist Furniture?
The application of minimalism into physical objects and spaces has some core values and design principles. Let's take a look at them and see how they impact the originality of minimalist furniture: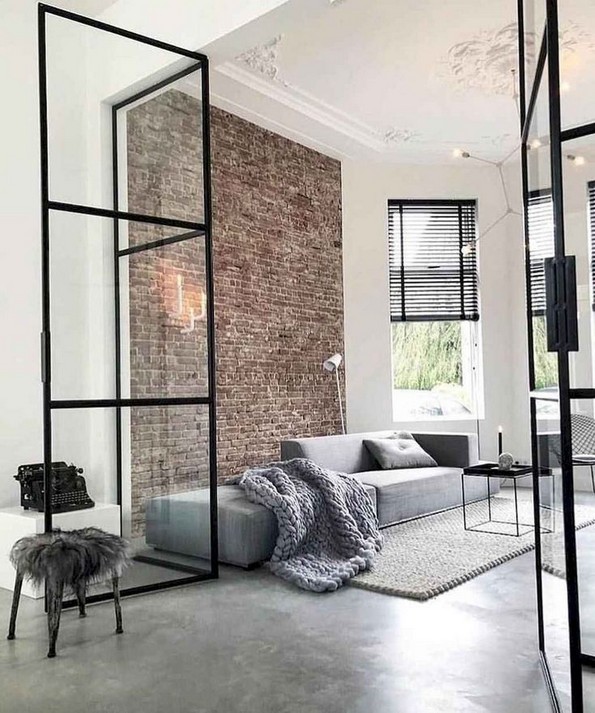 Depending on function
One of the significant characteristics of minimalist style furniture is how it's more function-based than anything else. There are no unnecessary design elements added to enhance the overall visuals. Everything is kept to-the-point and focused on the purpose of the furniture's ultimate usage.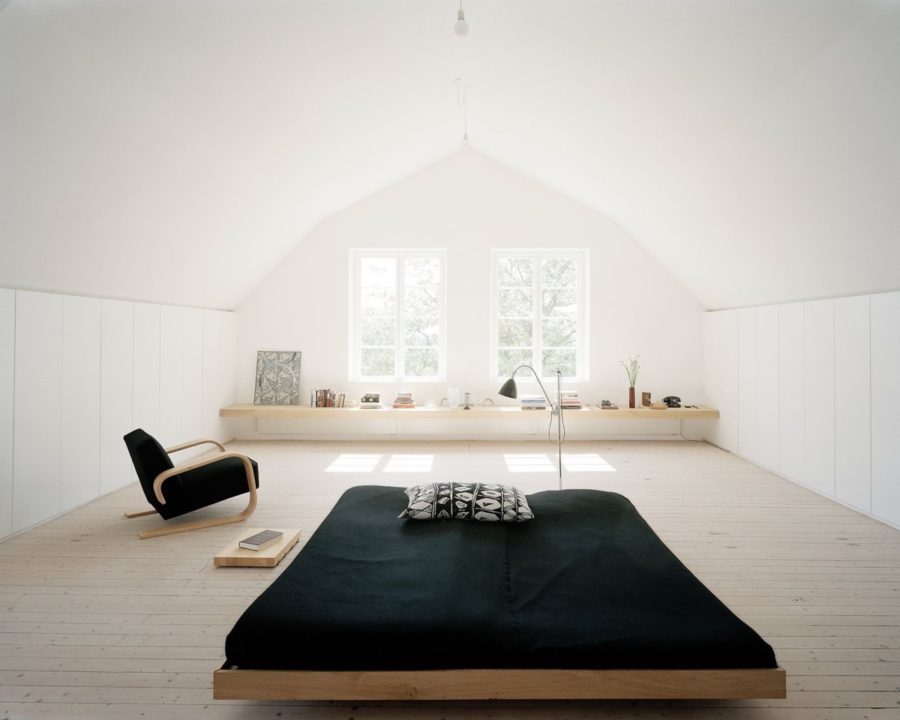 The simplest forms
Minimalist furniture is always stripped bare and highly simplistic. It consists of simple shapes that are enjoined to provide the necessary functions to the fullest. The uncomplicated, unadorned, and incredibly light countenance of such furniture has also become the linchpin of this style.
Understated aesthetic appeal
Not one single aspect of minimalist furniture is bold. In fact, everything is kept as understated and elegant as possible. This, coupled with the simplicity of form, helps make the overall visuals of such furniture the epitome of sheer sophistication.
Quality material choice
Quality material choice: The thing about minimalist furniture is that it never comes off as truly elegant if it's not constructed from qualitative materials. This is why you'll only see such furniture crafted from the sturdiest materials.
Solid wood and metal are the most commonly used of the bunch, as their durability is unparalleled. Still, sometimes, MDF (Mild Density Fiber) can be a good alternative – especially if you have a low budget.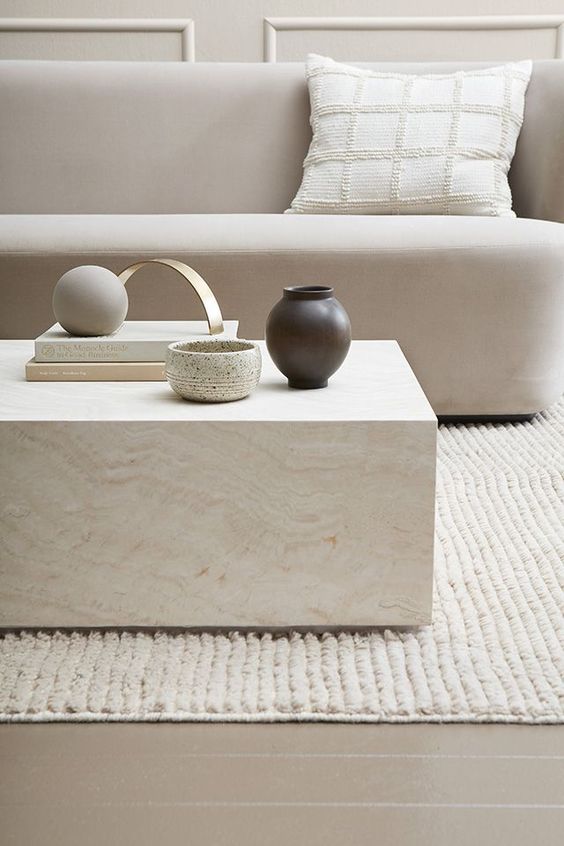 Neutral & achromatic color schemes
Another characteristic of minimalist furniture is that it always comes in neutral material and color schemes. You won't find anything too bright or blindingly jewel-toned in this particular furniture palette.
Oak and walnut wood textures are the most dominant ones due to their light and breezy countenance. Wood, that's too grainy or rustic, is not a preferable choice. Achromatic colors are preferred for emulating accents. White and black are dominantly used to enhance the quality of aesthetics.
Clean & modernist
The fresh, modernist visuals are another pedantic quality of minimalist style furniture. There's something seamless and natural about the design of minimalistic furniture, and most of it can be attributed to its modernist roots. With restrained silhouettes and practical ergonomics, every minimalist furniture piece can add a lot of elegance and understated charisma to any space.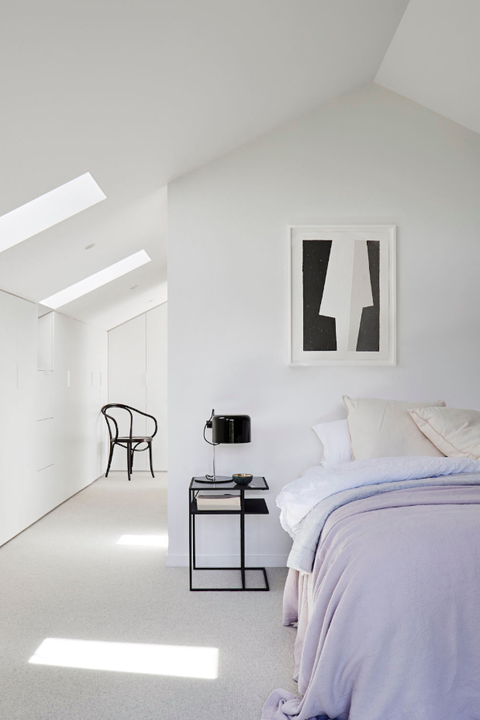 Raw and sculptural
Minimalist furniture may be incredibly efficient, function-oriented, and to-the-point, but that doesn't mean that there isn't an artistic quality to it. In fact, most minimalist furniture is quite sculptural.
The clean lines are often enjoined in an entirely original, often organic format. This helps elevate the raw appeal of each piece to the fullest. Minimalist accent chairs are especially inundated with this unique quality.
Tasteful and radical
The tasteful simplicity of the minimalist style shears off everything showey and extra. This neat, straightforward, and effortlessly understandable design makes such furniture synonymous with radical elegance. The unembellished and unpretentious aura of such furniture is always comfortable on the eyes and never fails to make an impact.
Using the empty space
One of the best qualities and characteristics of minimalist furniture is that it always takes the emptiness of its surrounding area and lessens its starkness through its design. Therefore, it's imperative that the simple features and elements of such furniture be designed in a visually exciting way, so that they can capture the focus of any eye and lessen the emptiness of the ambiance.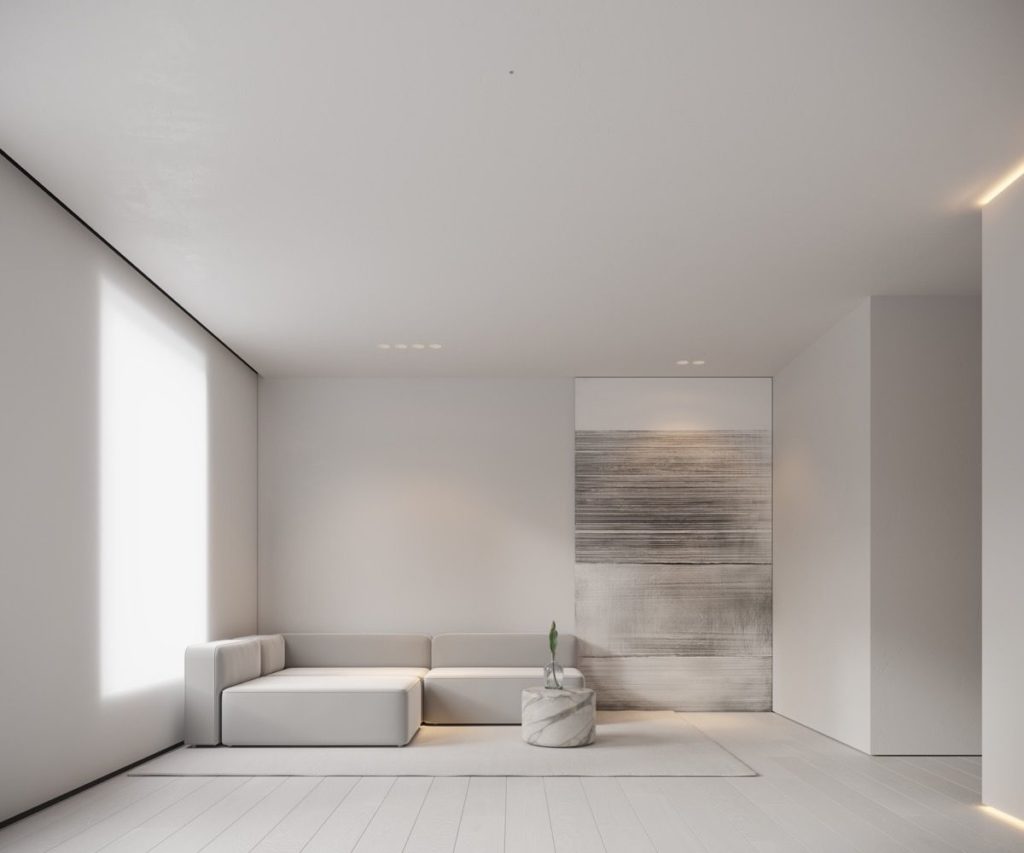 Types of Minimalist Furniture for Every Space
Let's take a look at what type of minimalist furniture can be incorporated in various rooms throughout your homes:
Minimalist Bedroom
Since the idea is to keep the ambiance as uncluttered as possible, it's best to furnish a minimalist bedroom with just the bare necessities. Here are some furniture ideas you can deploy to get the best of this look:
Platform bed
The bed is the most essential part of the minimalist bedroom, and its design will reflect on the rest of the ambiance. The first rule of bed selection for such spaces is that it should be low-height.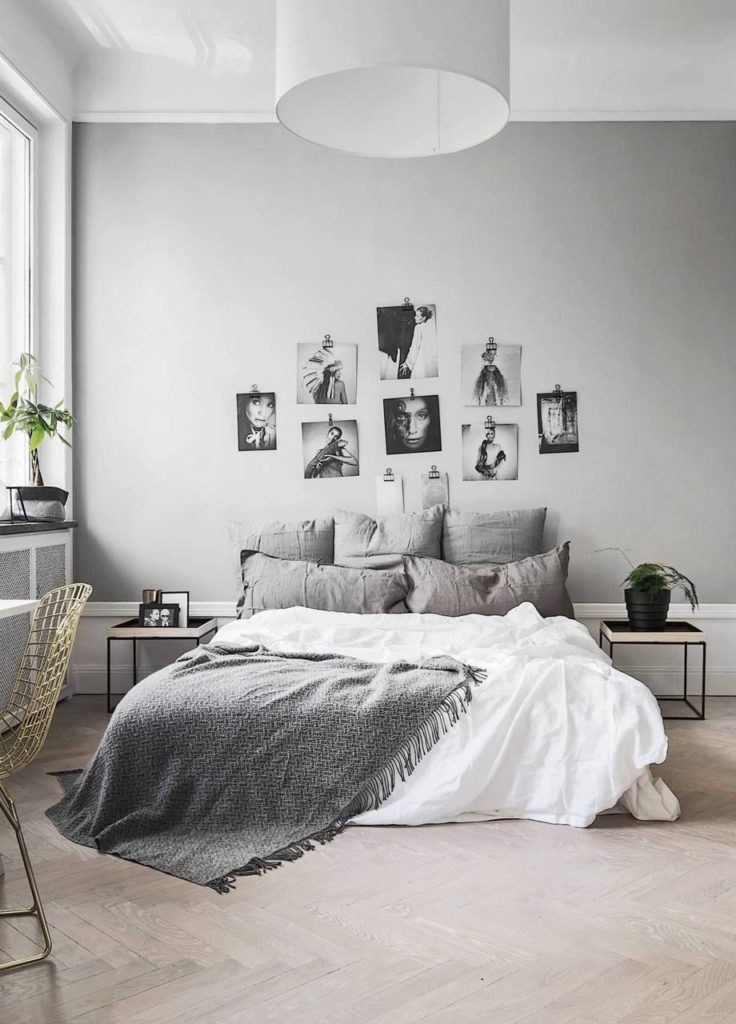 The second one is that there should be zero frou-frou accouterments on its design. Everything must have a purpose – even the headboard and footboard. Thirdly, it must be designed in a clean, sophisticated, and straightforward fashion.
And lastly, your minimalist bed can have some functional capacity. For example, you can select a multipurpose storage feature platform bed with in-built rollout drawers or cabinets designed under the slats.
Mattress
Many hard-core minimalists bypass the bed and simply go for a mattress. Traditional minimalist bedrooms (originating from the Japanese Zen philosophy) feature roll-able futon mattresses that can be stowed into the cupboard once you're not using them. This completely declutters the bedroom aesthetic, leaving an empty circulation space in the middle where an oversized bed might have been.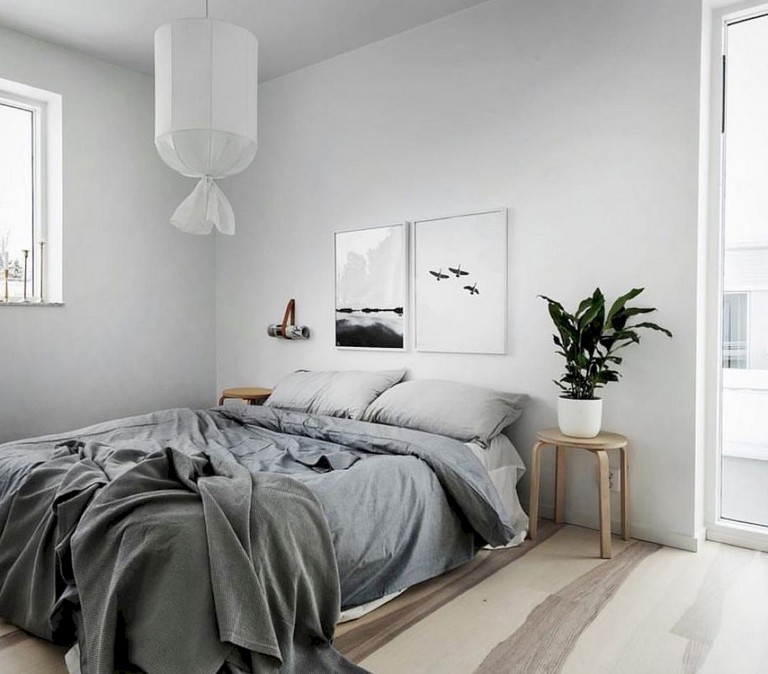 The Minimalist Home Office
If you work from home or like to bring projects back home, then you'll also need an office. Of course, it's not going to be a pedestal style monstrosity. Go for something midcentury and attractive – like the Nelson swag leg desk, along with a stylish office chair. You can also browse through Muji's minimalist office equipment to properly compartmentalize all your work-related paraphernalia.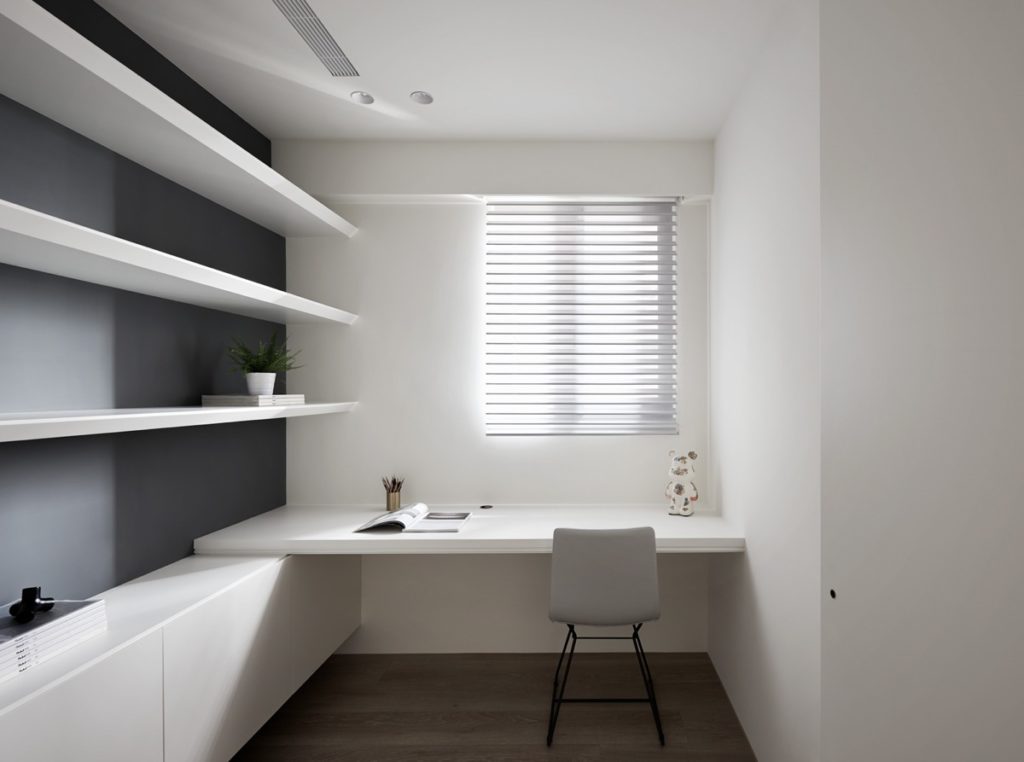 The Minimalist Living Room
Since the living room is the social and entertainment hub of a home, it's only right that it has a bit more furniture than most other rooms. Here are those essentials and what you need to consider when choosing them:

[smartslider3 alias="minimalistlivingroom"]
The Sofa
Sleek, smart, and stylish are the terms that you need to check off when choosing a minimalist sofa. It has to be comfortable, ergonomic, and must not have any extra design elements.
Some minimalist sofas have a simple button-tufted row on the backrest, and that's really the hard limit of any embellishment that such furniture requires. Instead, find pieces that feature clean silhouettes and sculptural profiles. Shark-fin style and track arms are a good option. You should always prioritize them over sofas with rolled and stylistic arms.

[smartslider3 alias="minimalist-sofas"]

Lastly, the upholstery of your minimalist sofa should always be chosen in the neutral palette. Shades of greys and browns are the most dominant choice.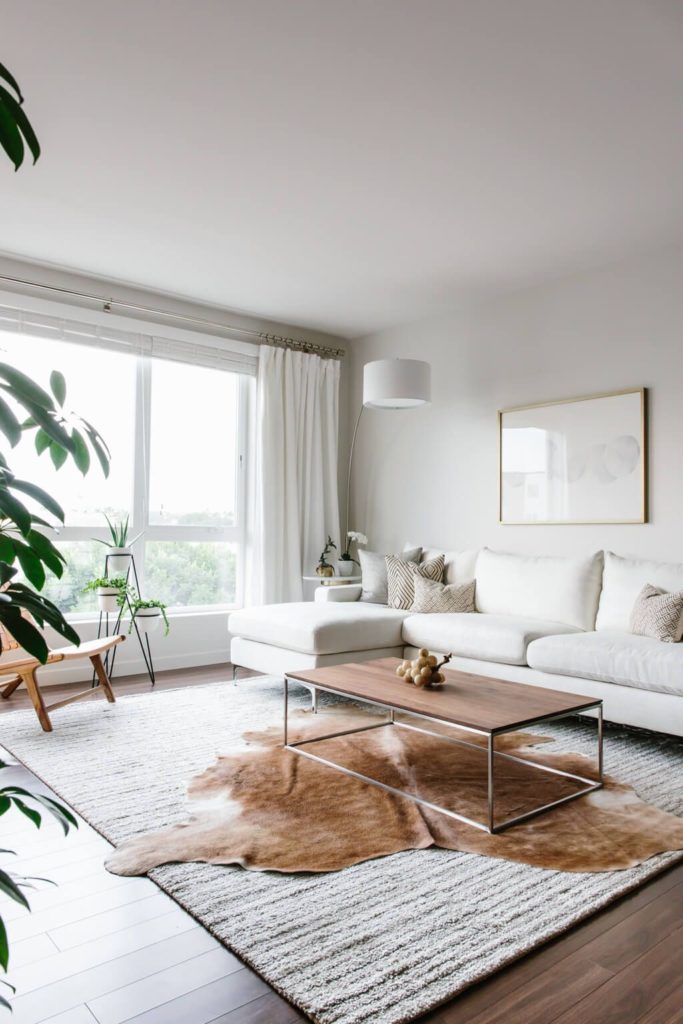 The Media Console
The media console is a simpler alternative to an entire media wall (usually associated with glamour that does not suit this style at all). A minimalist media console must be made out of high-quality wood. It must have all the compartments and other functional elements that raise its bar high above overbearing media walls. Since these consoles are low-height or wall-mount by design, they're automatically compact and better suit the minimalist ambiance.
The Coffee table
The only thing to remember when selecting a minimalist coffee table is that it should be as simple, stripped down to its essence, and unadorned. Mies van der Rohe's iconic Pavillion coffee table is a good benchmark to compare your purchase against.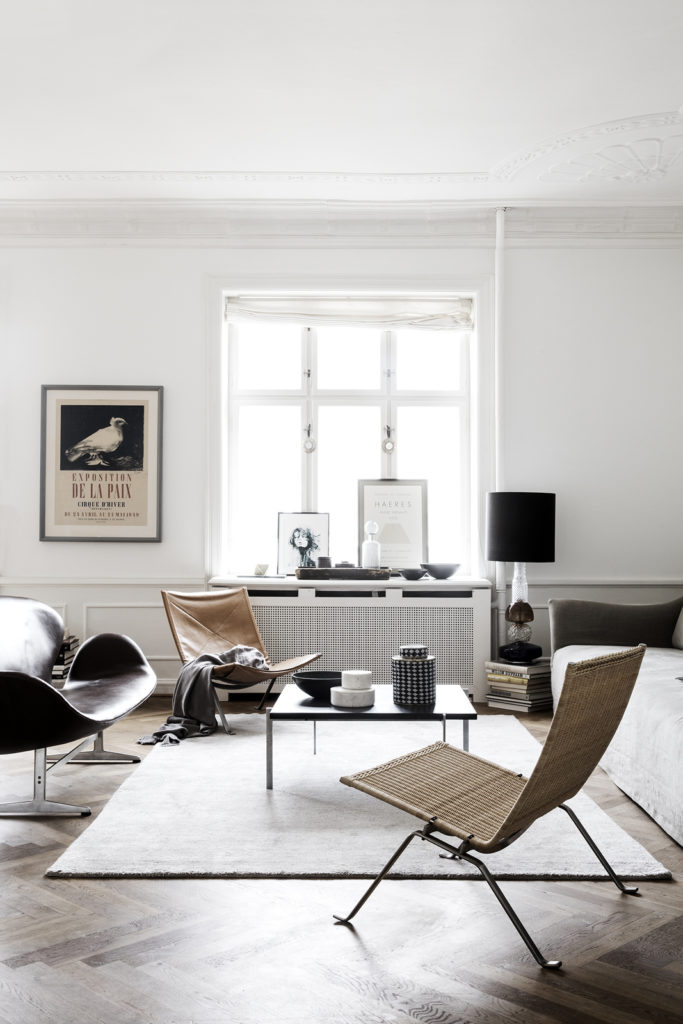 Minimalist Kitchen
The kitchen doesn't have much furniture to begin with, and when you try to design it in a minimalist fashion, the choices become more and more limited. Let's take a look at some minimalist kitchen essentials: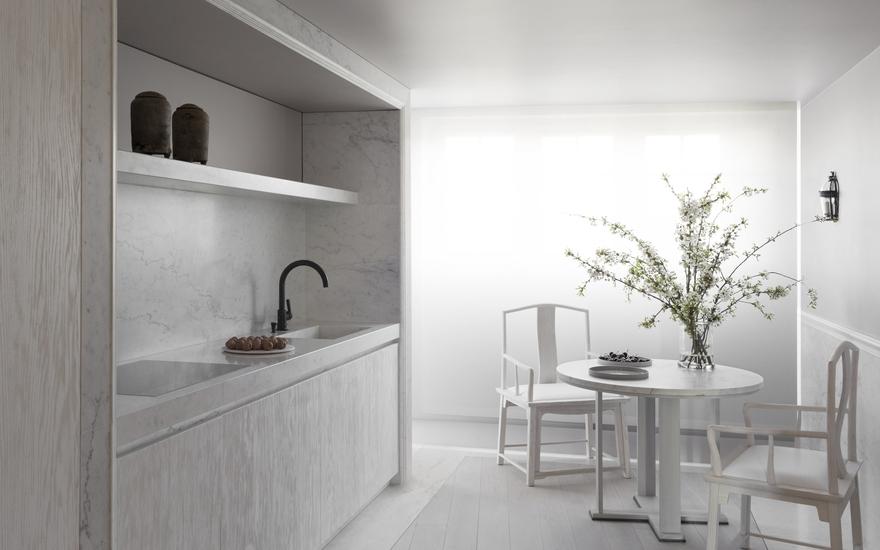 Carpentry
Since cabinets and countertops are the most essential part of a kitchen aesthetic, designing them with a minimalist flair is the crucial part. You'll need to select cabinet and drawer facades that are as simple as possible.
Monochromatic laminates are the best option. Go for a matt finish, as it's much more understated than a glossy one. Handle-less cabinets and drawers are the most popular choice for minimalist kitchens. Since there's always an emphasis on natural elements within this style, you should emulate some manner of wooden accents as well – most notably in the form of a floor finish.
Dining furniture
Minimalist dining furniture has to be stylish, function-oriented, and completely to-the-point. Another thing to remember in its design is that you should always select a dining set that accommodates the number of people you need. Homeowners tend to go for 10 or 12 seaters when they really never even need them. A casual 4 or 6-seater dining table is the best option for every purpose.
Things to avoid in a Minimalist Kitchen
Decorative light fixtures
Oversized and dramatic statement light fixtures are the bane of a minimalist kitchen's design. You can, however, find simple ones if you really want to design something a bit eye-catching.
Ornamental islands
Kitchen islands just for the sake of filling out the layout are a big no-no. It's best to scratch them off your plan so that you can have empty space that propels a relaxing vibe.
Clunky appliances
You should avoid buying unnecessary appliances because their clunky countenance will just hamper your kitchens' minimalist vibe.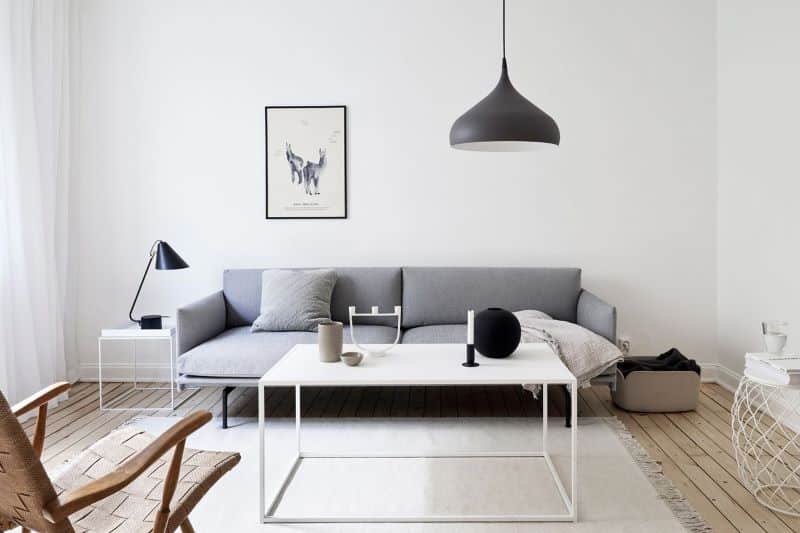 These are your minimalist furniture recommendations for each room, and what design considerations you must remember before selecting them. We hope this guide helps you choose the best pieces.