This article contains affiliate links for which I may receive a small commission, at no additional cost to you, should you decide to make a purchase by using them. Learn More
Furniture takes up a lot of space in a room, and as a result, it is a critical component in interior designing.
However, finding the right pieces to complement your theme can be challenging – especially if you don't know which brands match your aesthetics, ethics, and budget.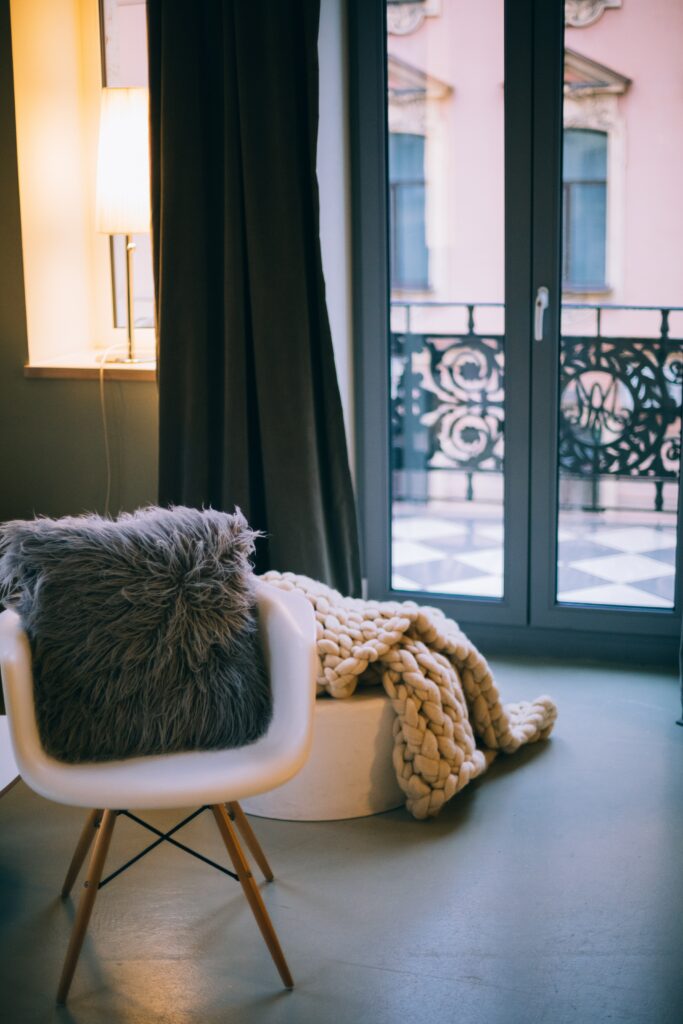 So below, we've compiled an extensive list of the best furniture makers in America for your perusal. Let's take a look: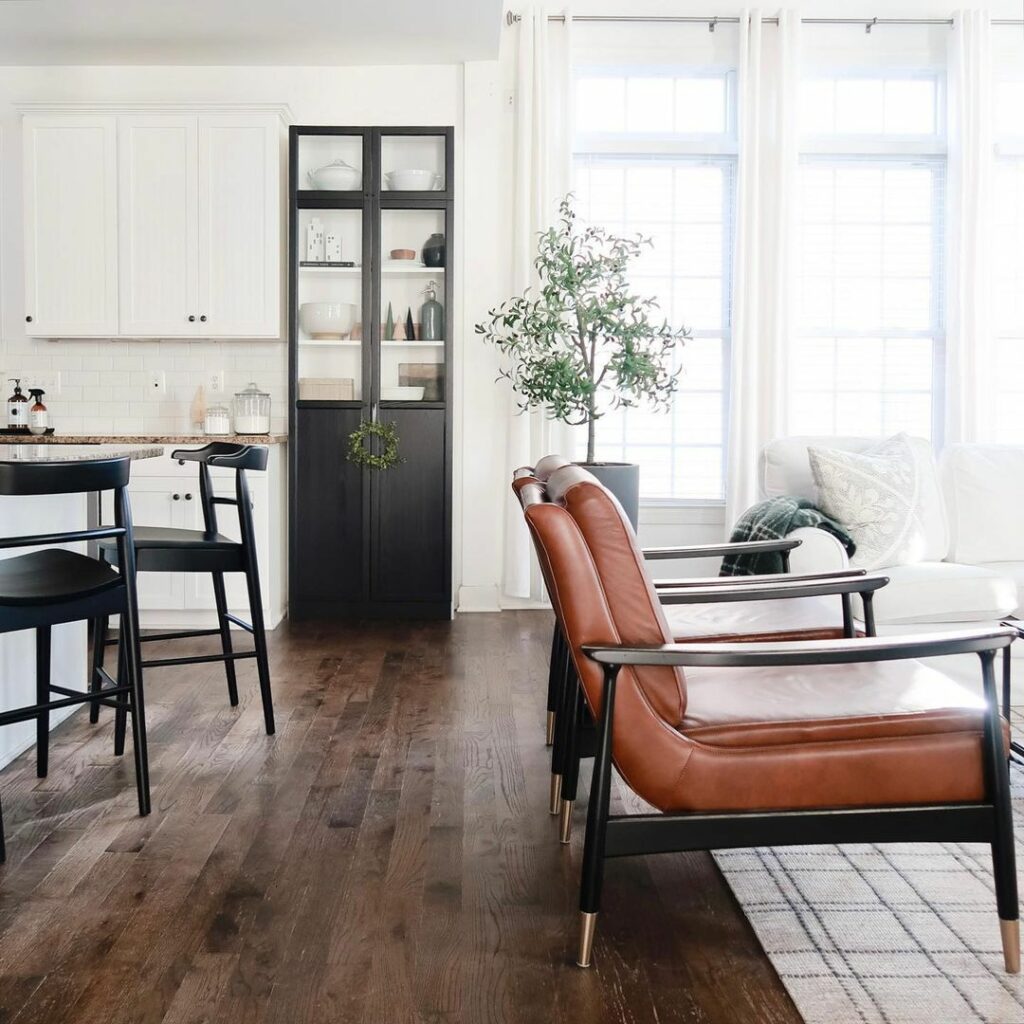 Based | Galax, Virginia, and Elkin, North Carolina
Price Range | $500 – $4000
With lots of history and a story of dedication, this American furniture brand has become one of the best places to shop. The store has 100 locations over the USA and Puerto Rico, serving clients with passion and offering an incredibly unique sense of style.
Basset started in the late 1800s in the state of Virginia. Before becoming a well-known brand, it was a cozy family business with roots in the sawmill industry before delving into the lumber market. In 1902, the family finally opened the first Basset Furniture Store, and the rest is history.
As one of America's best furniture makers, Basset delivers incredibly stylish, highly customizable, and uniquely designed items. The company is also known for its excellent personalization services, which clients love!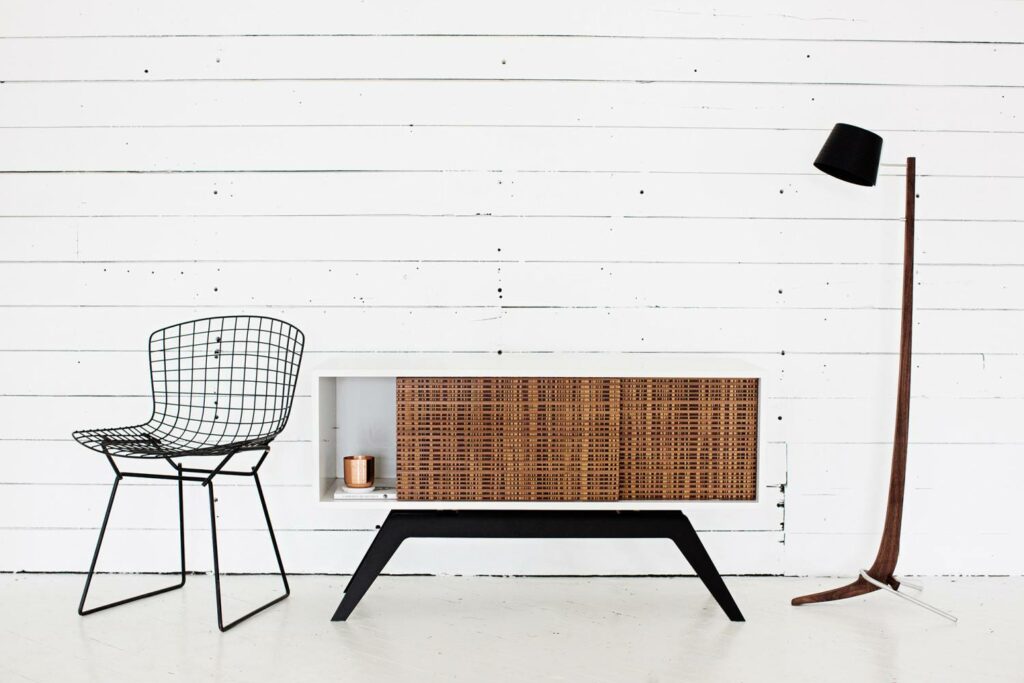 Based | Northfield, Minnesota
Price Range | $80 – $5000
Founded by Matt and Amanda Eastvold, this company provides some of the best furniture made in America. It's also a testament to a small team's hard work and perseverance that started with humble beginnings in an 800 square foot room.
East Vold is known for its timeless designs, but their first priority is always to highlight their furniture's function. As a result, everything they craft is sensible, ageless, and never goes out of style.
This brand also appreciates delivering the best shopping experience for their clients. If anyone needs some customization – even if it's just a small tweak to fit their lifestyle in a better way – they also provide excellent customer service!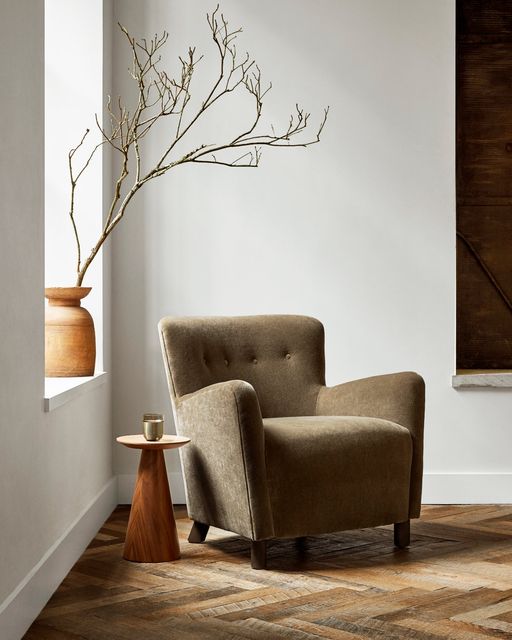 Based | North Carolina
Price Range | $800 – $3500
Maiden Home is one of the few American furniture brands that provide quality items without expensive retail mark-ups. Their artisanal products brim with heritage, fantastic quality, and excellent craftsmanship. Take out the designer label, and you'll still get some heirloom quality items.
Everything designed at the Maiden Home studios is slated to be as timeless and distinct as possible while keeping affordability in mind. Founded by Nidhi, who searched far and wide in designer enclaves and big-box stores for the furniture of her dreams before delving into the source itself, Maiden Home brings the craft directly to you.
The incredible custom furniture made by this American brand is a story of goodwill and how you can fill up your home with dream pieces without busting your bank account.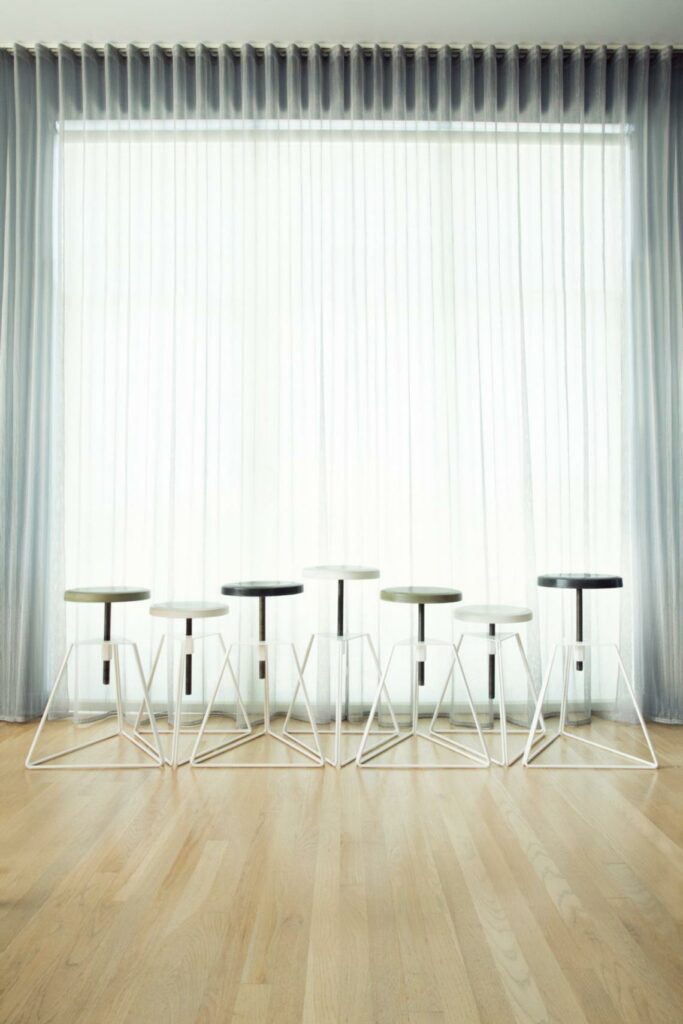 Based | Illinois
Price Range | $400 – $500
Greta de Parry is one of the best furniture-makers in America. Her work is classic, clean, and utterly contemporary. Plus, she's won in the Best Furniture category from Dwell Magazine at America's Largest Design Show.
Mostly crafting stools and end tables, Greta has formed an extensive customer base that appreciates her hard work and unique perspective. Her "not-so-vanilla" furniture items are veritable statement pieces that brim with a qualitative edge.
With a background in sculpting and graphic illustration, Greta was mentored by Mark Jovi, a master carpenter in a post-graduate wood-working program. Since then, she's been passionately creating outstanding, customized, and highly distinguished furniture pieces for the general American populace.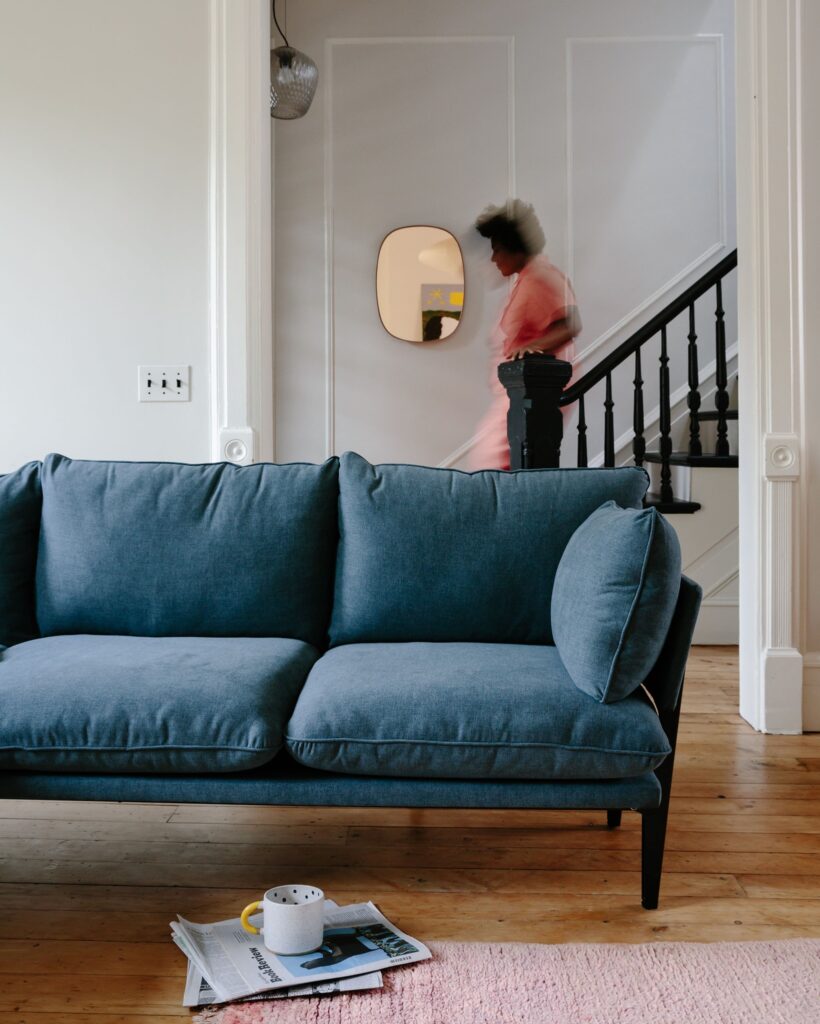 Based | Detroit
Price Range | $220 – $2000
With a philosophy that boasts the title "furniture for keeping," Floyd has become a well-known and well-loved furniture brand in America. Their fun, contemporary approach to design everyday home furniture items in a modern and approachable way has touched many hearts all over the country.
Casual and friendly, everything designed at Floyd is built-to-last, extremely qualitative, and boasts a relatively lower carbon footprint than big-scale and commercial furniture retailers.
Floyd is all about adding a pinch of magic to everyday home items like beds, sofas, tables, desks, and more. From functionality to aesthetics and ergonomics, this team can give you the best of all worlds.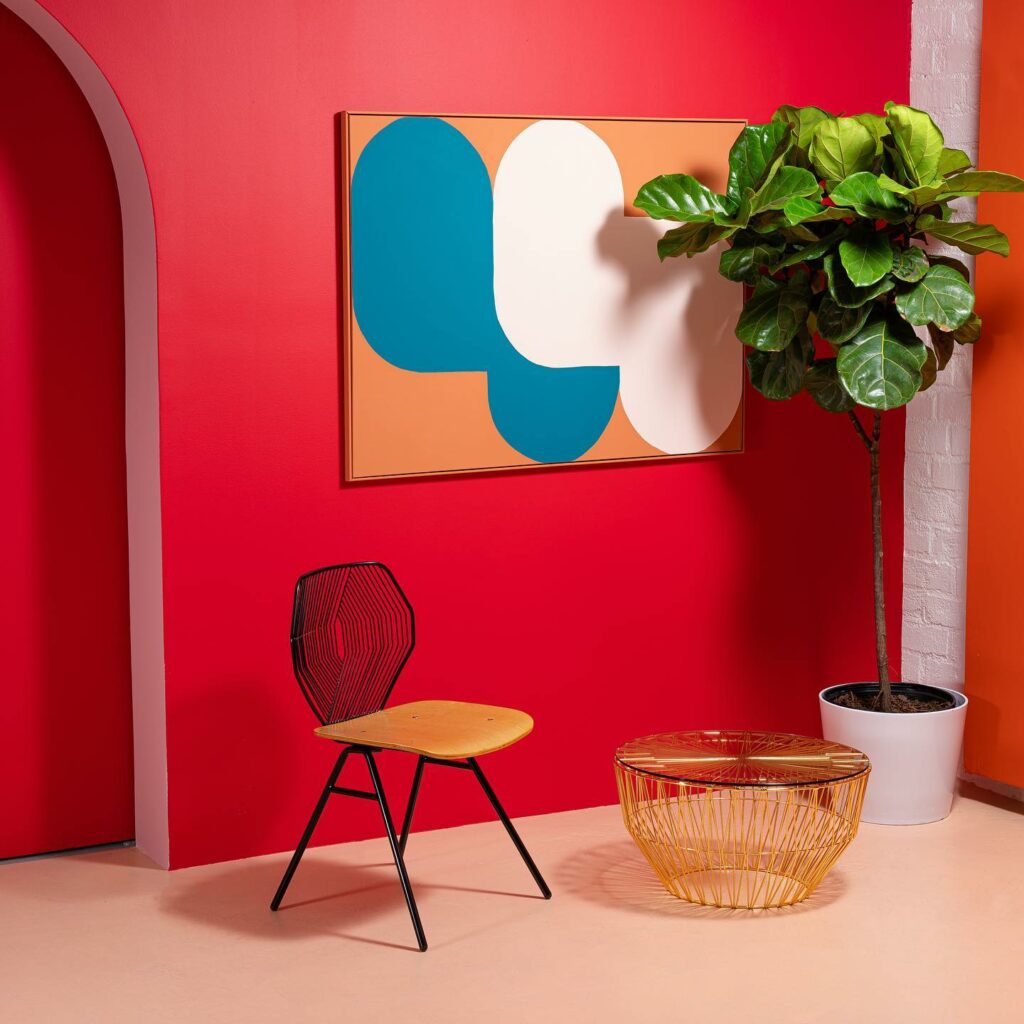 Based | Los Angeles, CA.
Price Range | $250 – $1500
Creative and quirky, this American furniture brand has made a bold mark in the industry. Marking a whopping ten years in business, this company provides some of the best wire furniture you'll ever come across. Their chairs and stools are incredibly distinguished and perfect for both commercial and home settings.
One of the unique qualities of the furniture created by this brand is that every piece tells a story. Powder-coated in different colors, each item promises the utmost durability and comfort.
Bend Goods has a visionary team behind the scenes that will help you select commercial-grade hand-crafted furniture pieces that will fill your spaces with personality!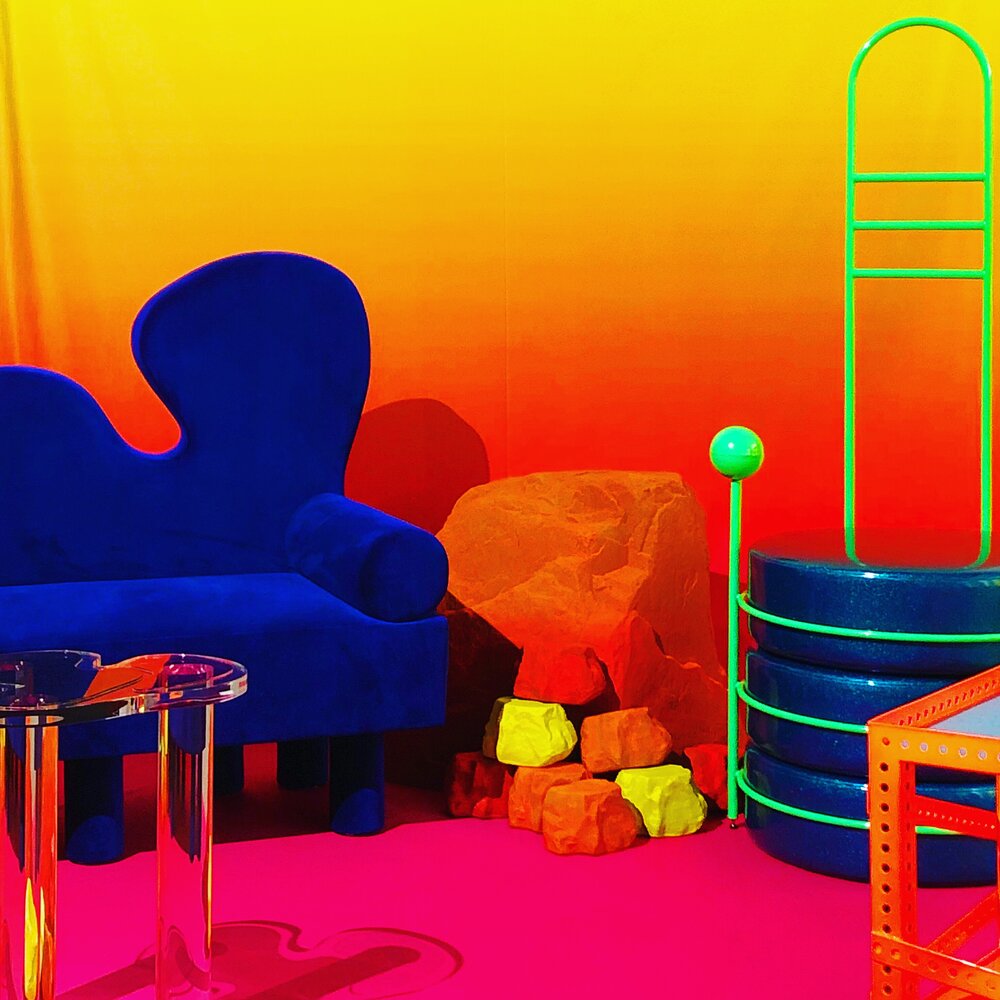 Based | Los Angeles, CA.
Price Range | Not Mentioned
This USA made furniture brand is all about exciting space-age aesthetics. Founded and nurtured by Leah Ring, this company is known for crafting unique furniture pieces that add style and innovative quality to drab and conventional home interiors.
Although the studio was founded in 2012, Leah worked with the finest interior designers on this side of the world before starting Another Human. Therefore, her aesthetic is curated and can even be considered visionary.
Inspired by the Memphis style and outer space, you can find many playful and surreal furniture pieces at Another Human. If your tastes run the gamut of sculptural, artistic, and unique, this is the place to shop.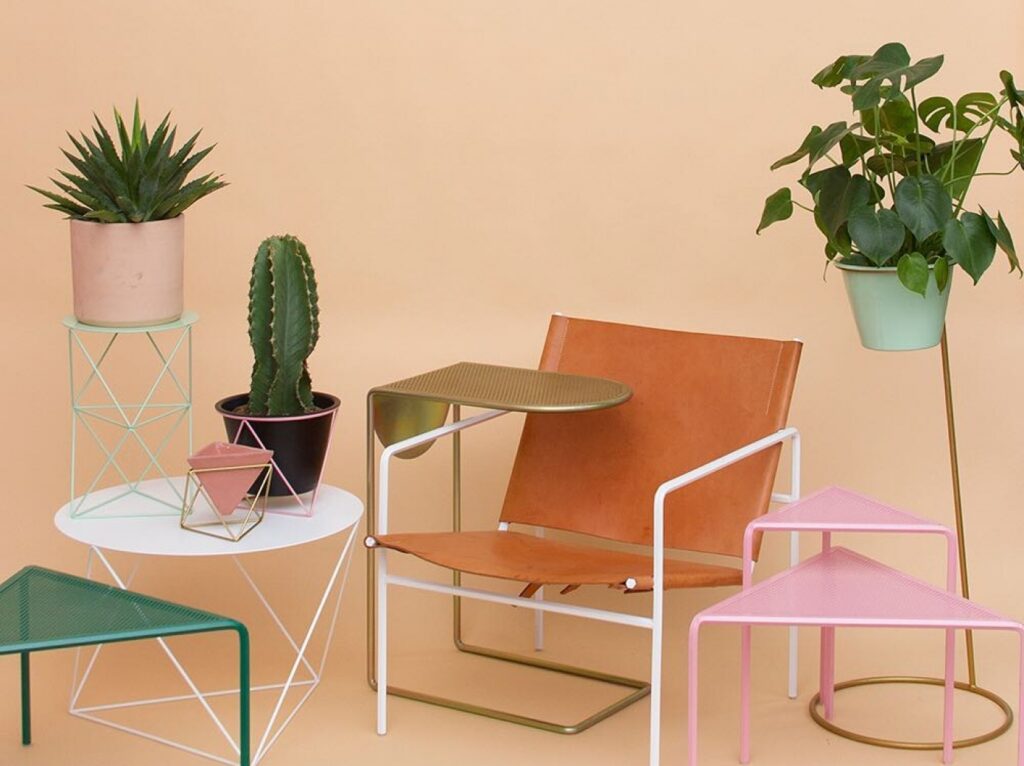 Based | Long Beach, California
Price Range | Not Mentioned
Californian modernism takes a classic aura in this American furniture brand's visionary detailing. Although very simple, each piece is artistically crafted and stylized.
This team takes on conventional geometric shapes and molds them into something unique and desirable. Amigo Modern's furniture is entirely casual, approachable by contemporary standards, and makes one want to kick back and enjoy.
This brand focuses on sitting-ware – stools, accent chairs, etc. From colorful artisanal visuals to understated, refined lines, everything is absolutely debonair and incredibly charming.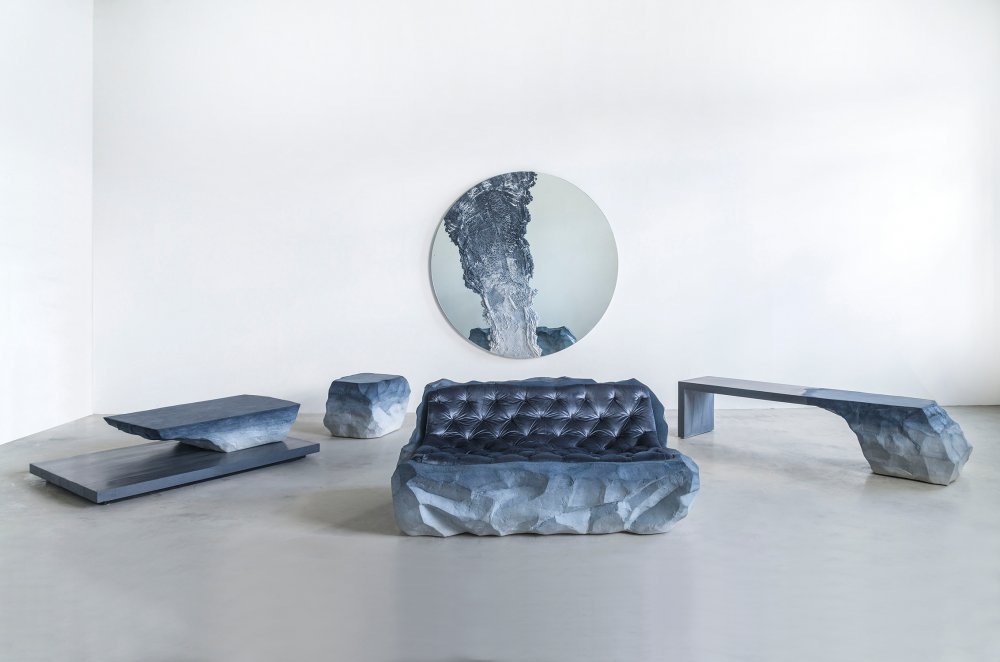 Based | New York
Price Range | Upon request
Renowned and beloved by every furniture aficionado, this American furniture brand specializes in producing upscale, minimalist, and highly artistic pieces. There's a sculptural quality to the items that Fernando Mastrangelo designs, and this certainly sets his designs apart from conventional works available on the market.
The artistically simple aura of Mastrangelo's furniture manifests a gorgeous, refined, and sophisticated outlook. You'll be impressed by how the sheer functionality of each item shines through the effortless design.
This brand is a bit on the high-end side, so they provide prices upon request. If you're someone who's a collector or a connoisseur, then you should go for it!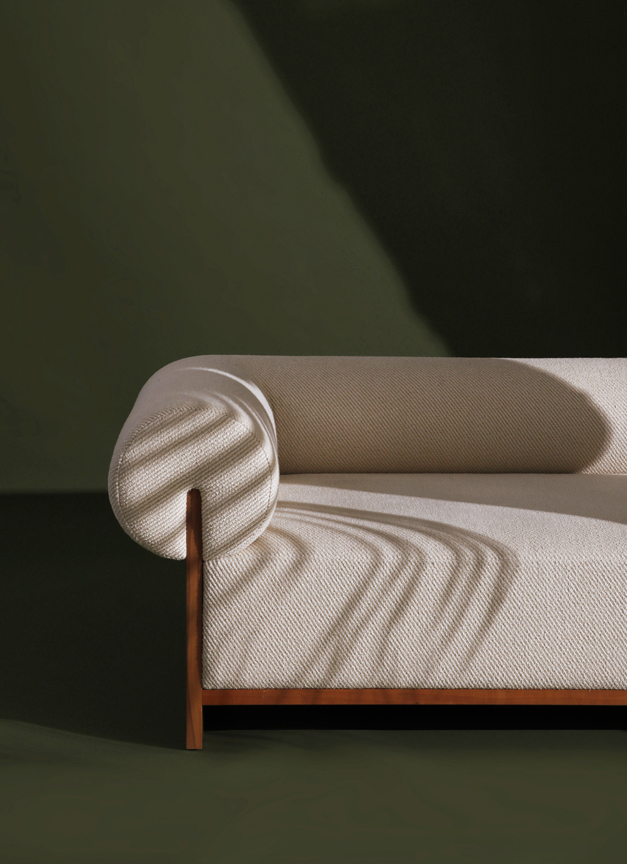 Based | Brooklyn, New York
Price Range | $6,500 – $19,000
Based in Brooklyn, New York, this brand boasts of manufacturing some of America's most qualitative furniture. Founded by Syrette Lew, this studio is fluid with its styling and is committed to working with skilled artisans and fabricators.
The best thing about this brand is that they keep shifting their genre and general furniture style so that customers always have a wide variety of trendy items to pick from. This shift in vision is their defining quality, making them widely popular with the general clientele.
With their work recognized by well-known publications like Elle Décor, Architectural Digest, and more, Moving Mountains keeps striving to produce unique, heirloom-quality furniture that will last for generations.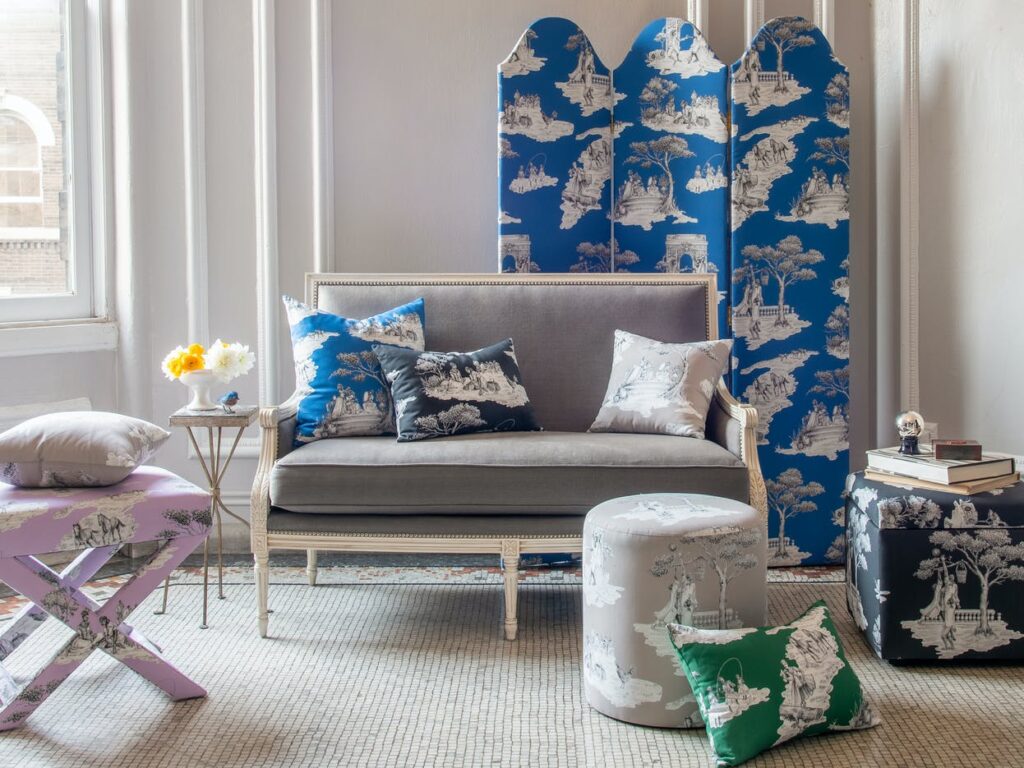 Based | New York
Price Range | $299 – $2000
Committed to providing chic furniture for "every style and budget," this brand is one of America's finest. Their collection spans all parts of a home, and they're committed to providing the best quality items to clients at a beer's budget.
The Inside boasts fresh and modern furniture designs that you can accessorize from their décor section. Their affordability and wide variety have made them a customer favorite all over the United States.
The Inside provides an accessible experience to everyone, and their motto is that not every customized furniture piece has to cost a fortune. With a 30-day return policy, sustainable manufacturing, and quick delivery, they're a great place to shop from!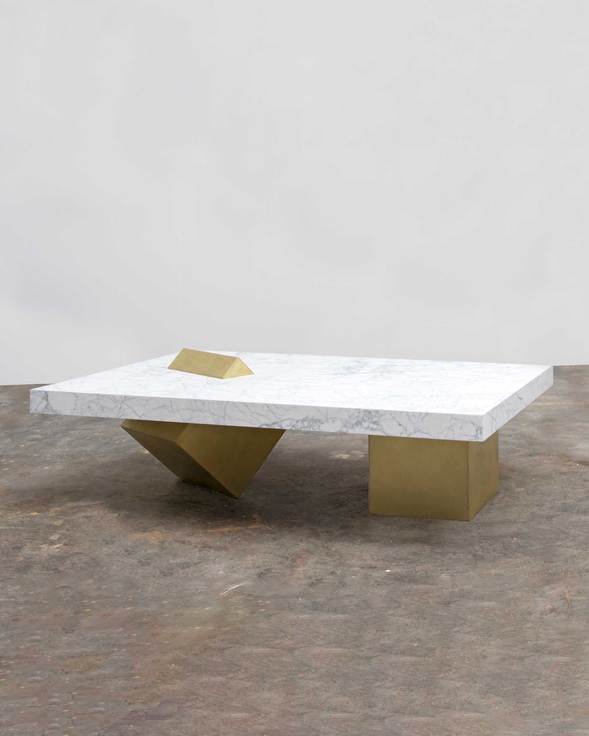 Based | Brooklyn, New York
Price Range | $32 – $8000
If material, contrast, and striking aesthetics are your thing, then you should check out Slash Objects. As one of the best places to get unique furniture in America, this brand prides itself on providing distinguished, avant-garde items to their customers. If you want your furniture to be a conversation starter, then this is the place for you.
Slash's commitment to sustainability is also highly appreciative. They use a combination of old and new materials that helps lower the overall carbon footprint of the end product. You'll be investing in an upcycled piece if you buy from them.
From floor mats to small and large furniture items, this brand has got it all. No matter what you need, they've got you covered!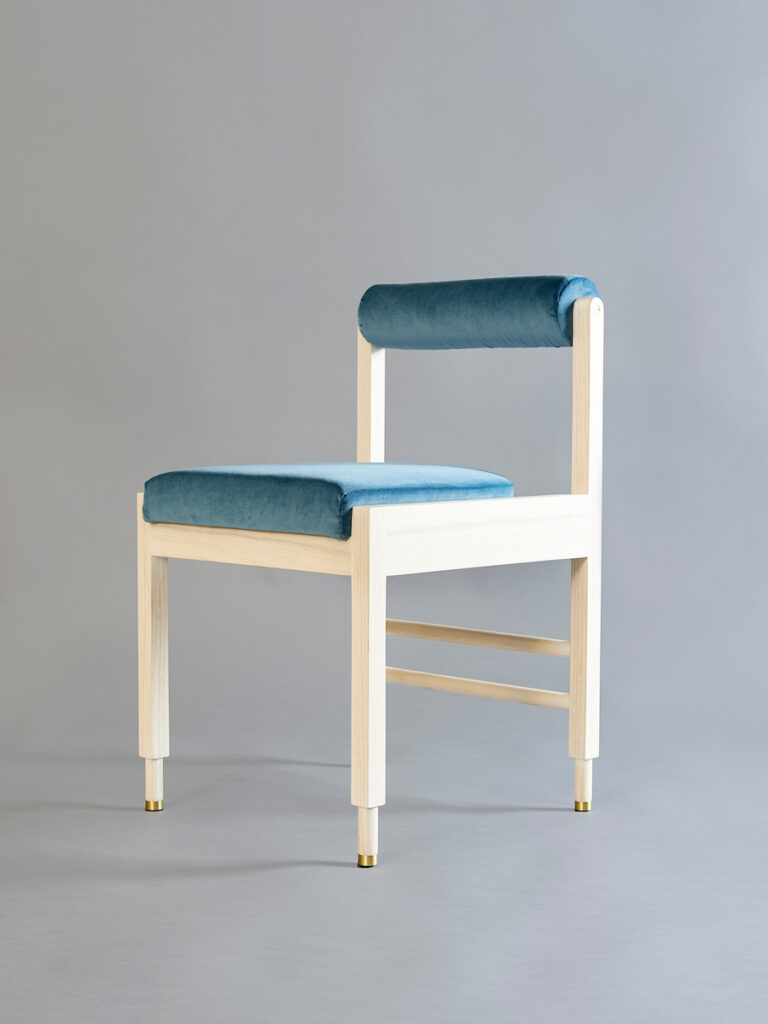 Based | New York
Price Range | $1000 – $8000
Harmony and balance are vital features of the furniture designed by this brand. As some of the best furniture makers in America, they've mastered the art of merging form and function quite seamlessly into an end product.
Founded in 2012, simplicity and passion have been the prime driving forces behind every object designed by this studio. The sheer sense of art and quality in every piece has propelled this studio to the furniture industry's forefront.
Featured in publications like the New York Times, Surface Magazine, and more, you'll be delighted by every furniture item in their archive.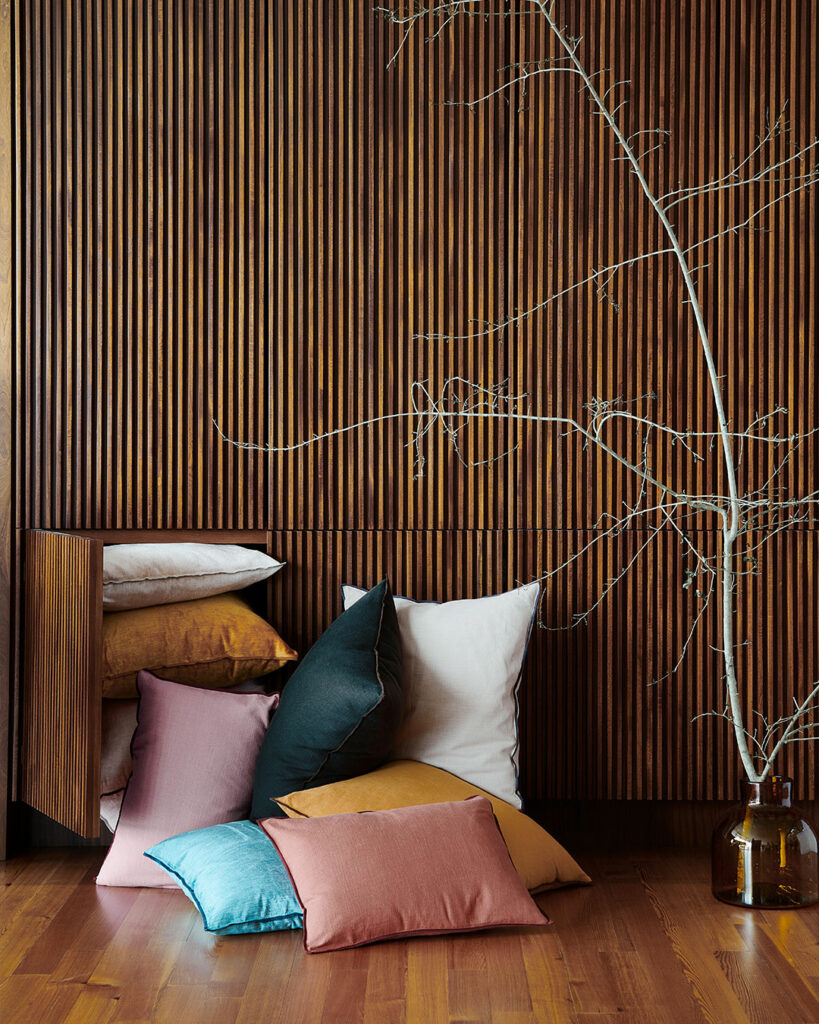 Based | Northbrook, Illinois
Price Range | $800 – $2000+
Who hasn't heard of Crate & Barrel? As far as furniture made in America goes, you won't find any place more reliable. They've even got a slightly budget-conscious sister site called CB2 that caters to new homeowners and apartment dwellers!
Working with the best artisans and creative designers, this brand has redefined how we experience shopping for furniture. They've got a wide variety that spans all rooms of a house, so you'll have a diverse palate to choose your pick from.
With a distinct aesthetic and a homeware collection to accessorize their furniture with, Crate and Barrel have accumulated a dedicated customer base worldwide!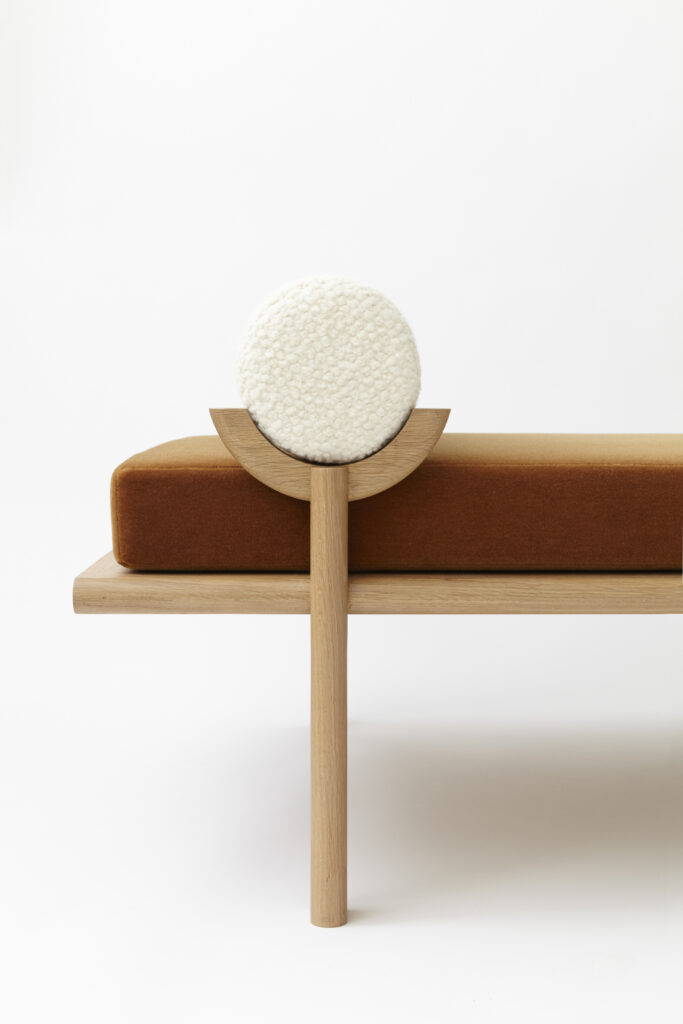 Based | New York
Price Range | Upon request
Founded by Katrina Bishop and Brian Kraft, this studio excels at crafting gorgeous, ergonomic furniture that accommodates your everyday life in the best possible way. The duo believes that goo furniture can upgrade your quality of life, so each item in their catalog is a direct representation of this idea.
This American furniture brand strives hard to achieve a balance between technological advancements and quality hand-craftsmanship. With keen attention to detail and an artistic, almost sculptural aesthetic, this studio delivers the best of all worlds.
Their work has also been featured in publications like the New York Times, T Magazine, Elle Décor, and more, which has made this brand a popular choice to shop from.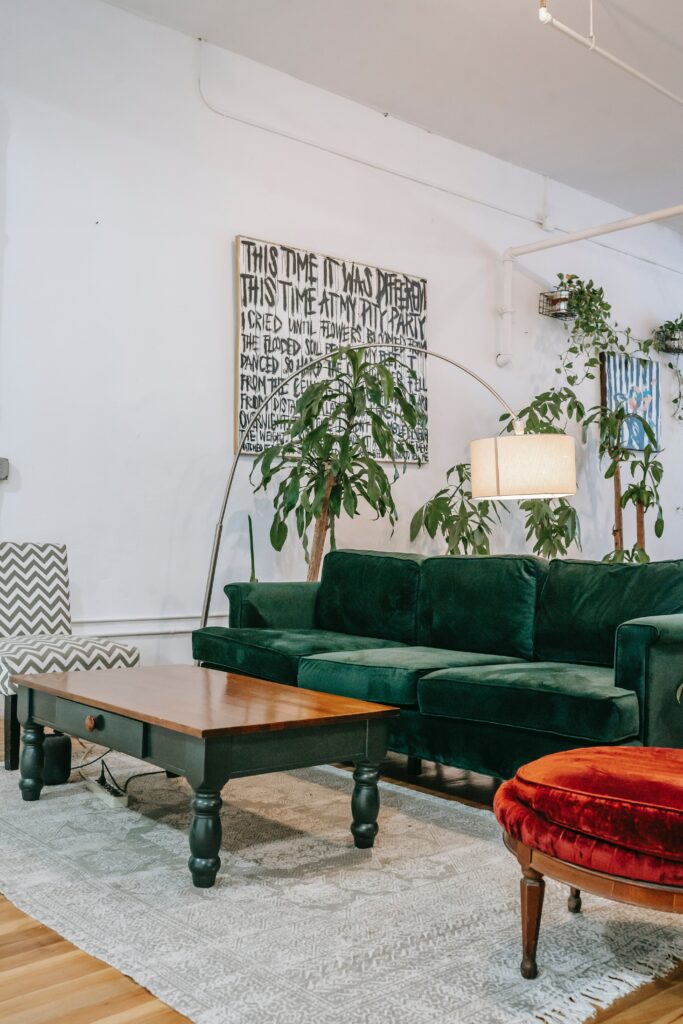 So, these are some of the best furniture brands in America. Each of them has something unique to offer, and they all vary in price range, from some being super exclusives to others being highly affordable. You'll find your ideal counterpart in this list!