This article contains affiliate links for which I may receive a small commission, at no additional cost to you, should you decide to make a purchase by using them. Learn More
For children like ours who like to play with cardboard boxes more than the oodles of toys they have under the bed, can you teach them about a concept like minimalism?
If you're a tired parent, your mind will instinctually go, NO!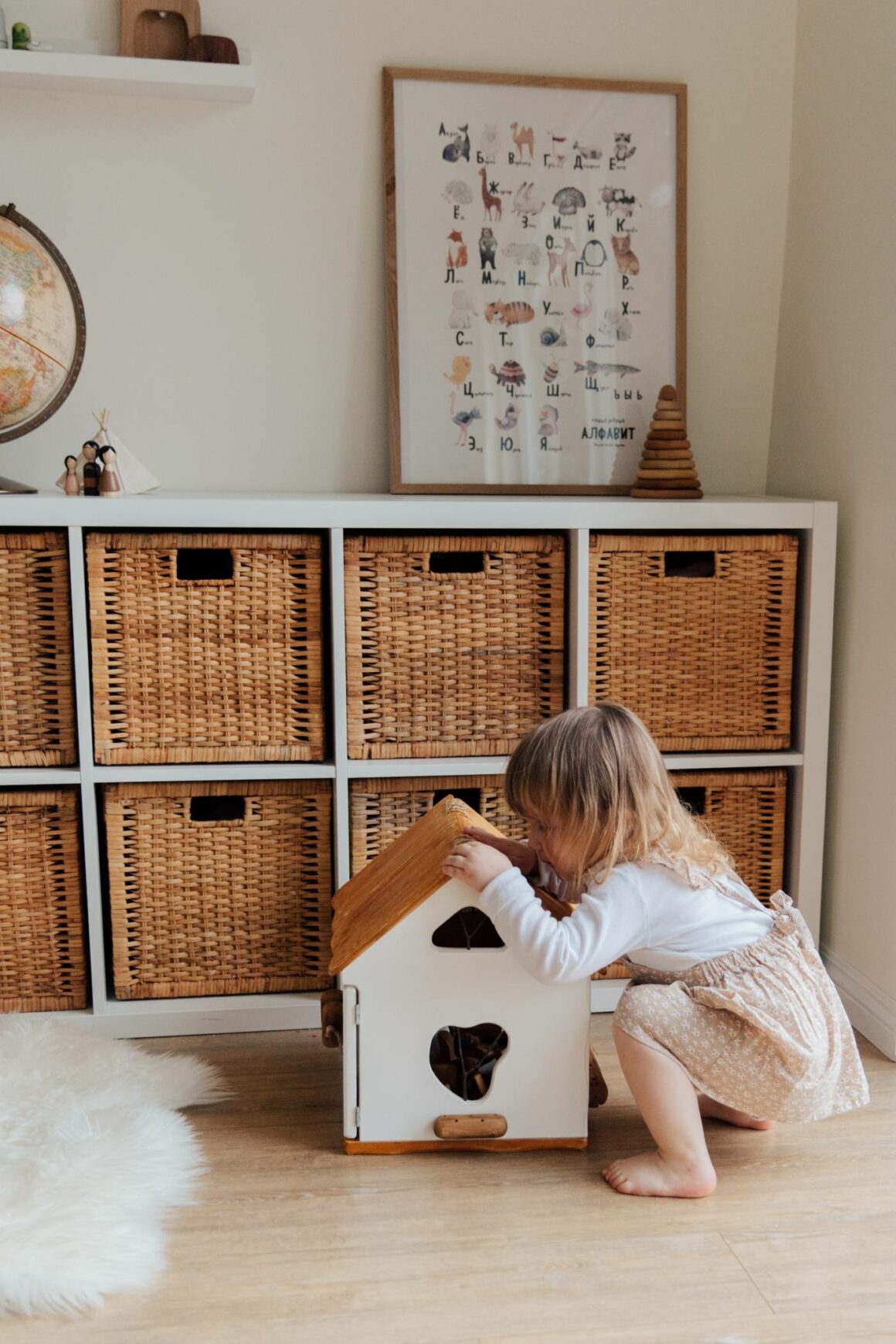 But stop and think about it. The number of people who hoard things does so because they don't know any better. The concept of being clutter-free flies over their head because "if you don't have things to define you, how do you know yourself?"
Things don't define you; you do. What we have around us has no spiritual or emotional value unless we bestow it upon them. And that's what we teach through minimalism.
In order to be clutter-free and to teach your child that, you don't tell them that they must throw away everything and leave only valuable possessions. You gradually teach them to be mindful of what they have and give importance to what they know will provide them with something in return.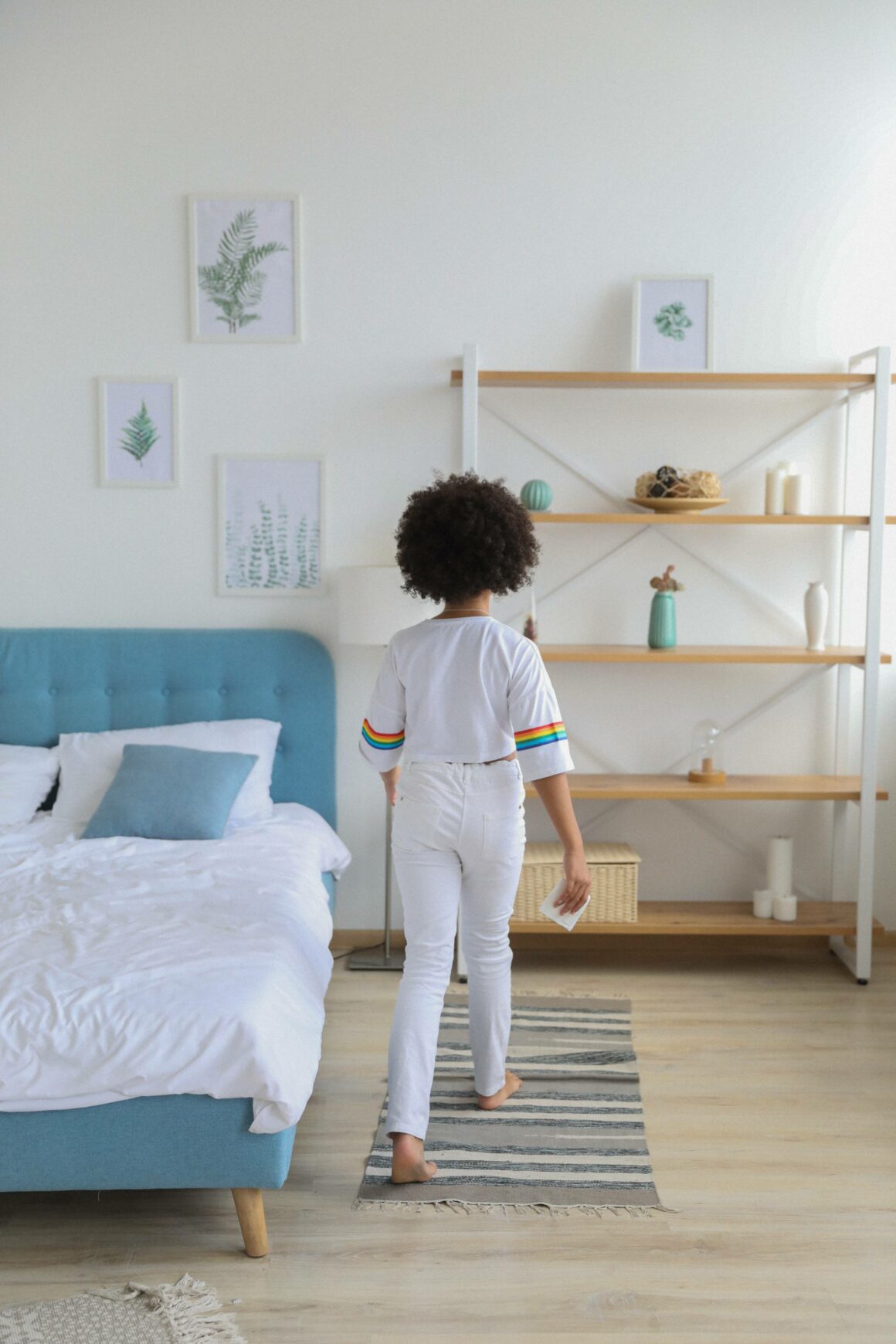 That's easier said than done. But that's why we use the term gradual. Teaching the next generation from an early age how functional being minimal can make them aware of their carbon footprint. It encourages them to be more grateful for the things they have and to be kind and thoughtful of others who may not have the same things we do.
How to Begin on the Path toward a Minimalist Life
Teaching a child about a new lifestyle is not easy. Your task, as the responsible parent, is to make minimalism easier to understand for your child. How do you do that?
Teach Them That Having Things Won't Make Them Happy
Instead, cherishing what we have and buying only what we need is what makes you happy. Children, by all accounts, are generally charitable, sweet, and kind. They may show selfishness now and then. But if you teach them basic human decency and explain how you can find happiness even with a few things, this will appeal to them.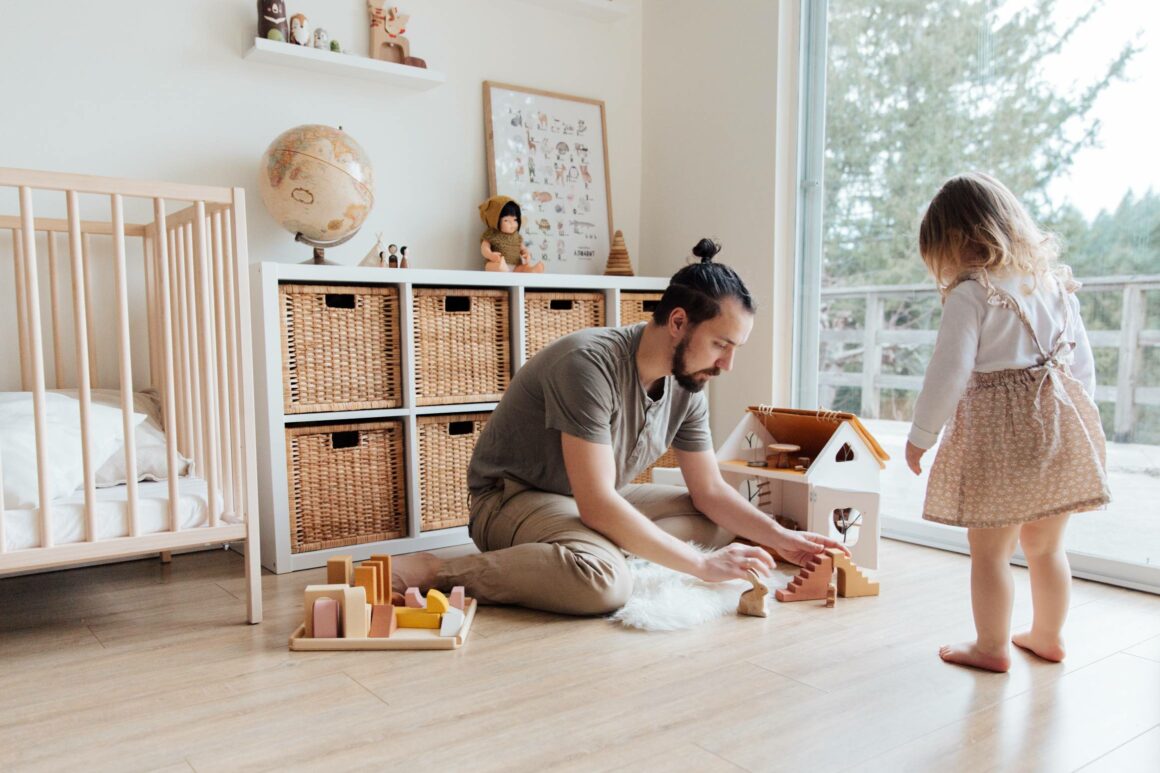 But keep in mind, kids don't like to be babied, no matter how small they are. When teaching them about this fact, explain things practically. Be open about wanting only what they need. Be clear about the things they have. Do they still want it, or would they prefer giving it away? You'll find that they'll be more than willing to participate in these minimalist habits.
Teach Them the Value of Money
It's never too early to teach your child the values of what you earn.
This does not mean that you bombard them with information about a troublesome financial life. Instead, explain the different ways people stay happy without spending too much. You teach them to think practically and carefully about the things they have. For example, when you're out buying school supplies, and your child asks for an extra coloring set, even if they have one, ask them why they want it. If the answer is "because they like it," that's not good enough.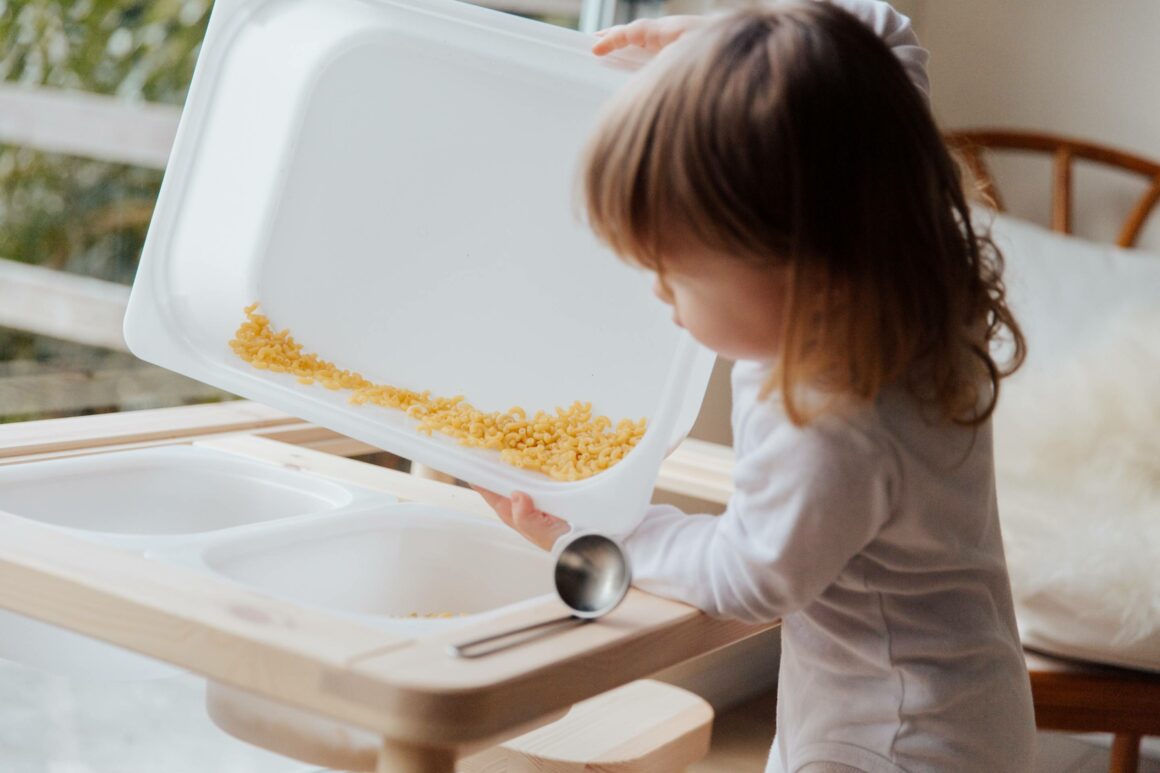 Your child should learn the value of what they have as they get older; they should know that the things you buy aren't for free and come from your hard work. From a young age, teach them to think carefully about what they buy.
If they want two packets of pencils, but want one more than the other because of the colors, ask them if they'll value those pencils more. Your child should be the decision-maker in this. Please don't take their role out of the question. Otherwise, they'll think they're not as involved as they should be.
Teach Them about the Practicality of Minimalism
Control is one thing all humans crave, even from a young age. And at times when children can't control things, they get angry and grumpy about it.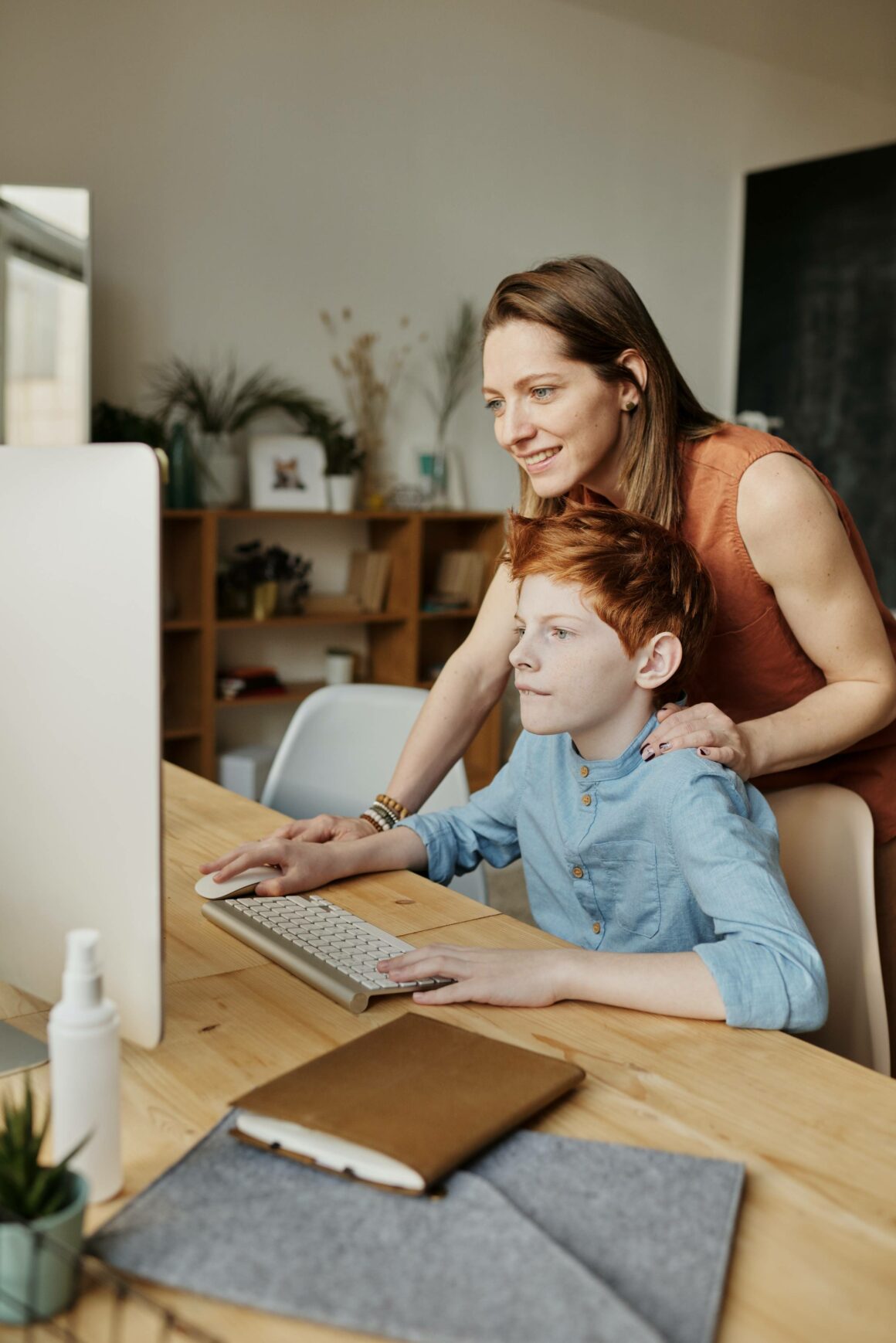 It's your job to be patient and thoughtful in this scenario. Explain to them that control is something they can exercise on a few things but not everything. So, for example, if they have an extensive toy collection, teach them the advantage of having a few toys which they can always keep an eye on.
If they have too many clothes, tell them to point out the ones they don't like. Teach them that they are in control of their stuff and not the other way around. In addition, explain the benefits of being charitable when minimizing. It's a great feeling to give to those in need.
Practical Steps to Help Children Get Started on Minimalism.
Explain the Decision.
Children, no matter how old they get, do not like being treated like children. So, treat them like intelligent adults. Start with the why of your choice.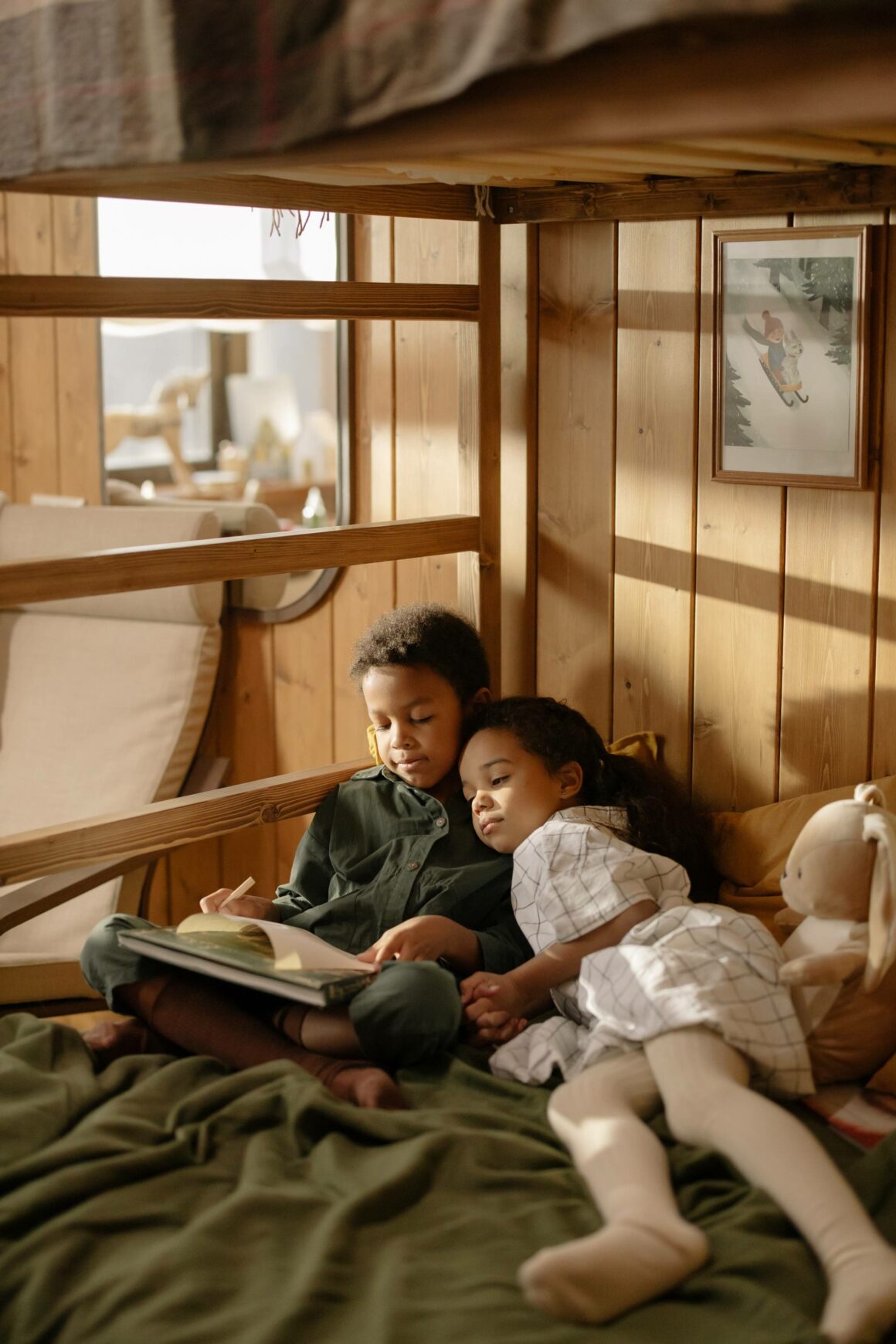 Explaining why you choose to embrace minimalism is crucial because it shows your children that you're not doing something on a whim. With younger children, it pays to make a gradual transition into minimalism.
Younger children, for example, within the ages of 0–9, will learn from positive reinforcement and examples in their daily life.
Children older, such as teenagers and pre-teens, will get on board once you give them a choice to make their decisions. Assure them first that being minimal does not mean you won't be buying them anything, nor does it mean you're poor (yes, kids can have farfetched thoughts). Instead, be open about the different positive ways minimalism will affect their life.
Lead By Example.
You know the hundreds of knick-knacks stored in the basement and attic because you just can't get rid of it all? Now's the time.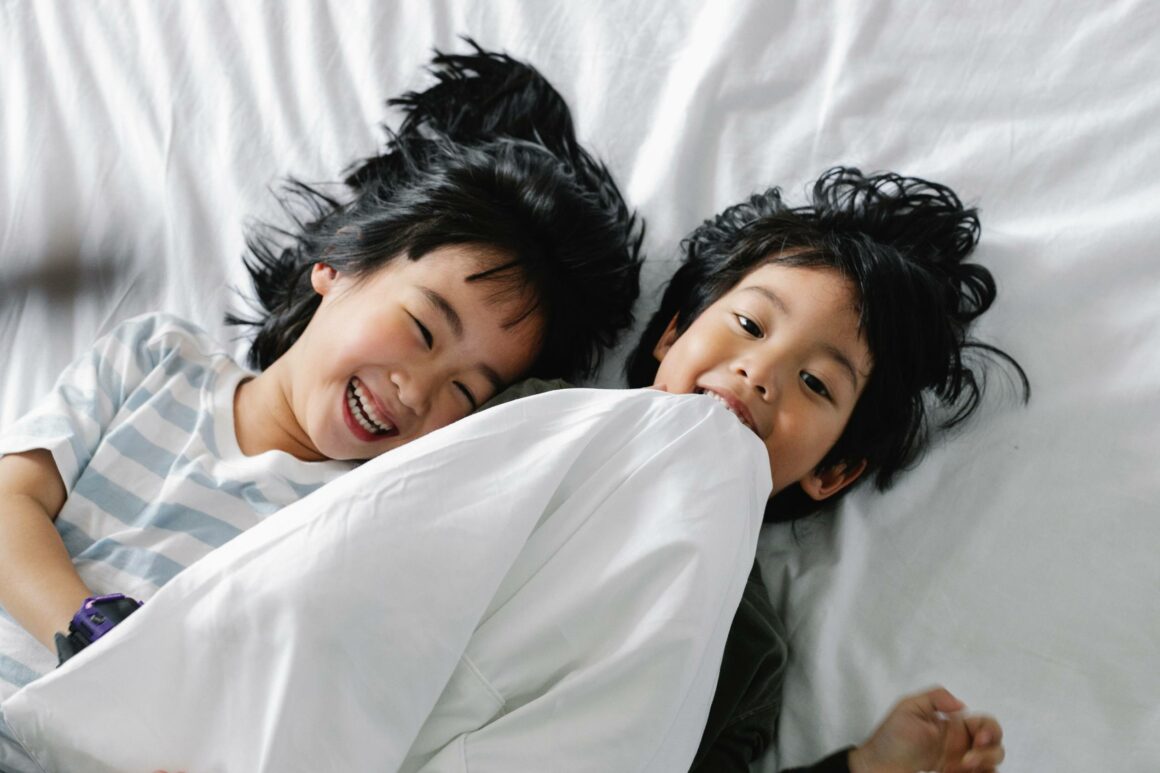 If your personal belongings or the children's past toys take too much space, turn this purge into a family activity. Check each item and ask them if they've thought of it in the past few years or if they'll ever use it again.
Employ the Marie Kondo method. If it doesn't bring you joy or holds a joyful memory for you, chuck it out. And follow the same ideology yourself. You want to show your kids that things are just things. While some hold an emotional significance for us, most don't. And it's okay to give these things a new life in another home.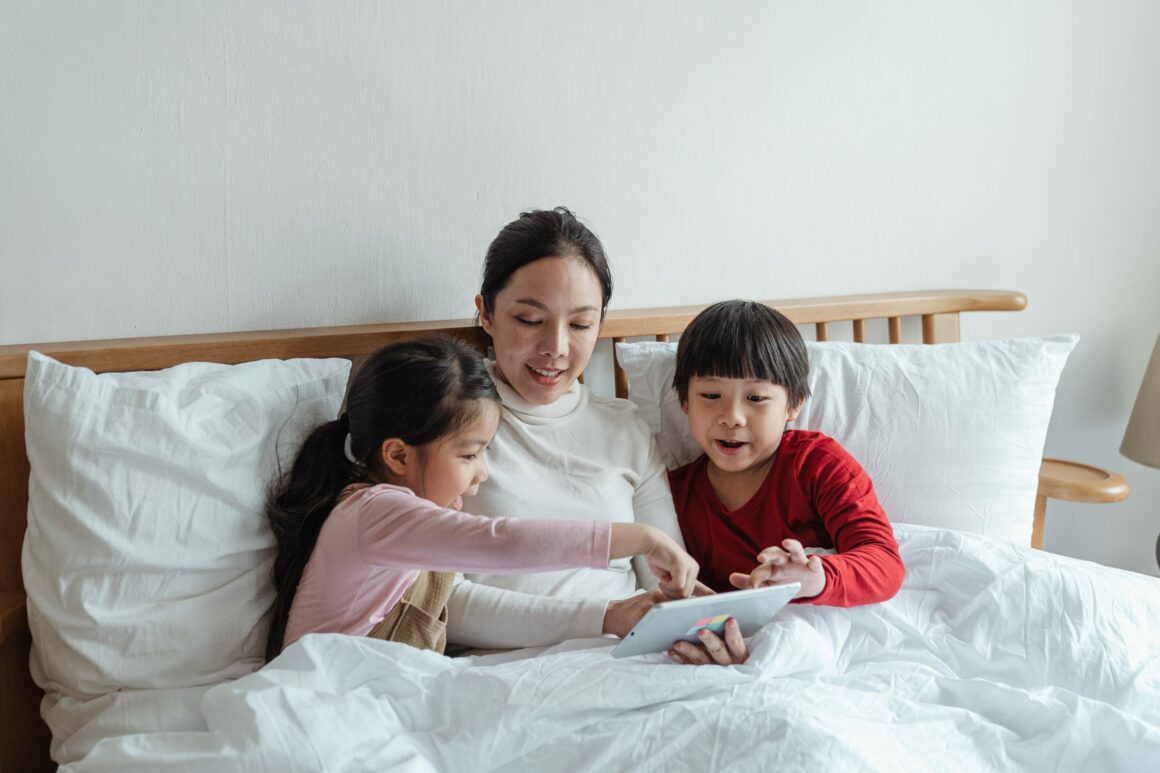 I strongly recommend minimizing your belongings first, so your children don't feel like they're personally targeted. Make the tough decisions and start giving away things you don't need. You'll realize how wonderful this feels once you start putting away your belongings. You doing so will inspire your children to clear out their clutter.
Again, mark this as a positive, happy activity your children can partake in.
Let Their Minimalist Journey Be Theirs
Yes, as a parent, you will be tempted to go into their room and start throwing things out they haven't used in a few years. Try not to do that.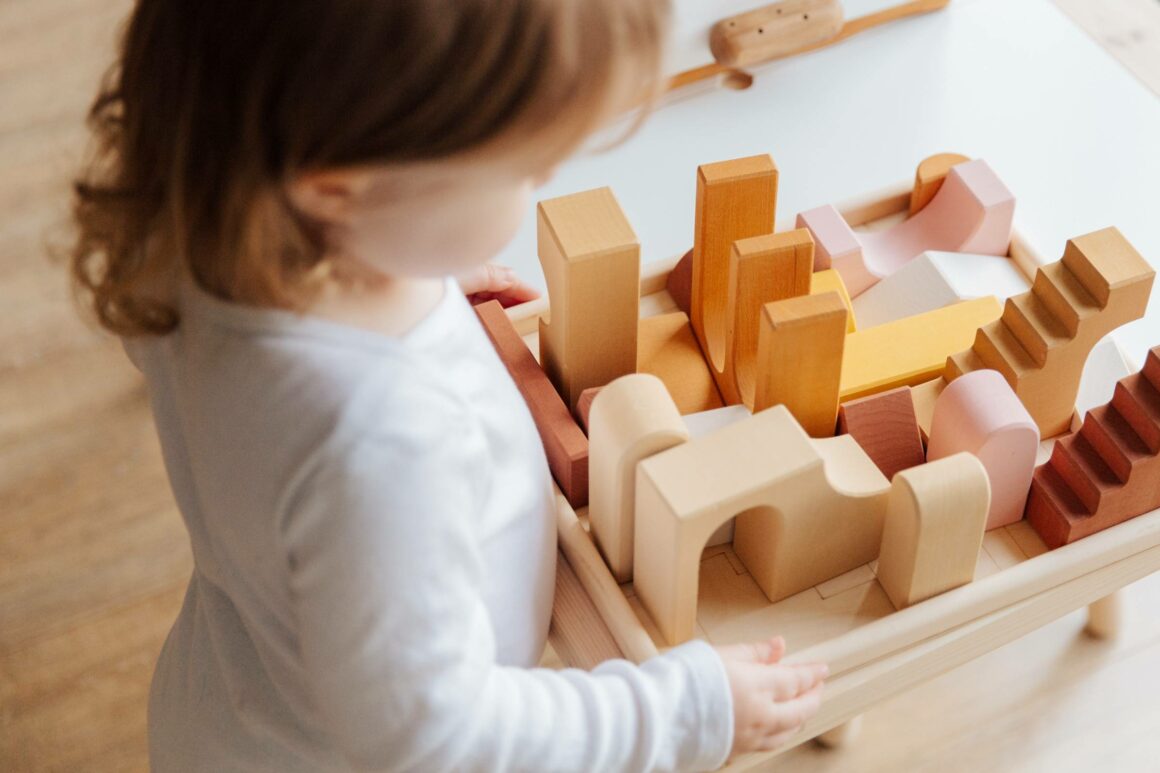 Your child's room is their own. Please give them the space they need and let them make decisions. If they invite you in, go ahead but do not involve yourself in their decisions. Something that may seem useless to you may hold value to them.
Even if they put aside ten things to donate, be happy and mark this as the first step in their journey. Along the way, they will start minimizing their zone, too, as long as you respect it.
Let Go Of Your Bias
Kids learn their preferences from us. In reality, they're more charitable and straightforward and will practically give away everything if it means that they can have more space or room to play in.
It's the parents who end up hoarding things more. Things their grandparents may have given, toys their kids loved when they were young, small items that had value once but don't anymore—we are the ones who often hold on to things. Let go of that bias.
If your child doesn't want something, but you do, put yourself in their place and consider how your insistence feels. It's forceful for something that they don't want or need. If the item is treasured, like your child's first drawing or a first toy, you can have it as a keepsake. But quite frankly, you don't need every scribble your child made.
Promote Mindful Consumption
You'll be surprised by how eager kids are when it comes to learning new things and picking up new habits. Please take advantage of this and teach them about mindful consumption from the get-go.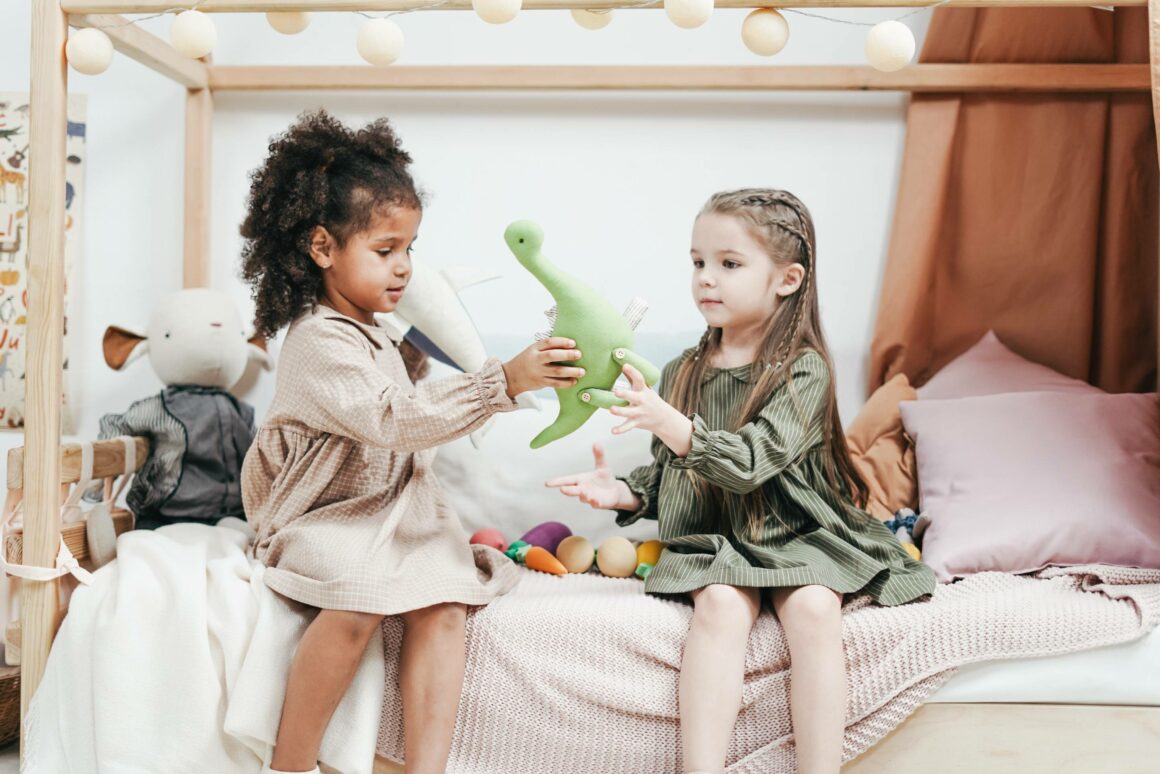 Your children should learn to be more selective with what they allow in their space. Discuss the difference between wanting something and needing something. You'll need a new backpack if your old one tears. But you don't need a new backpack if you want one.
This is also an excellent way to teaching them not to give in to temptation. Instead, show them to care for the things they like so they last longer.
One of the best tricks I've seen regarding mindful consumption is giving your child an indoor or outdoor plant that they should take care of. Taking care of a living, breathing thing not only teaches your child responsibility.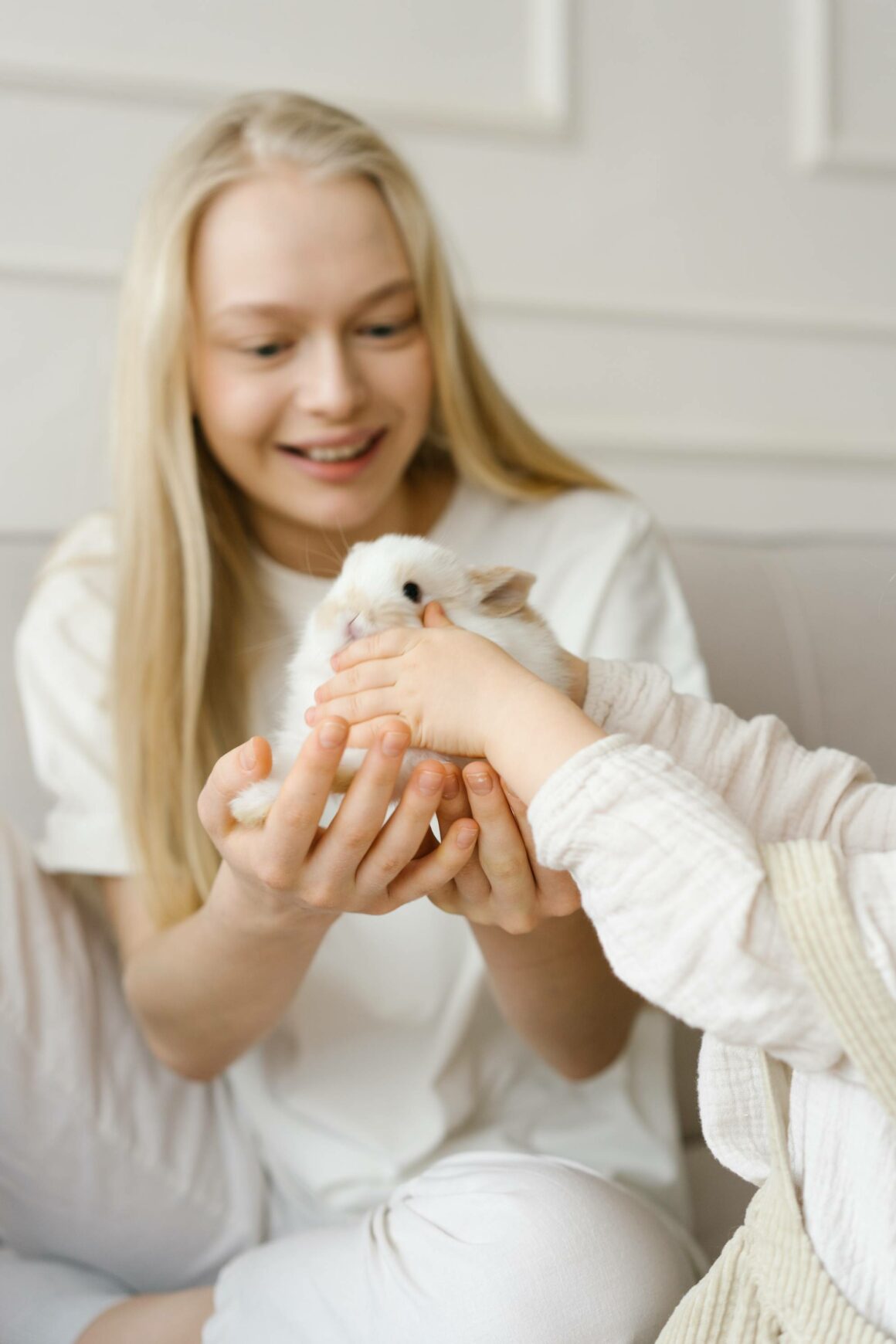 It shows them the quality of care and how having one thing and taking care of it brings you joy, something you wouldn't get if you had a lot of one thing.
This technique will also encourage them to invest their time, energy, and pocket money into something worthwhile.
Explain the Benefits of Living Simply
Living simply does not mean that you keep your home sparse, color-free, neutral, and plain ol' boring!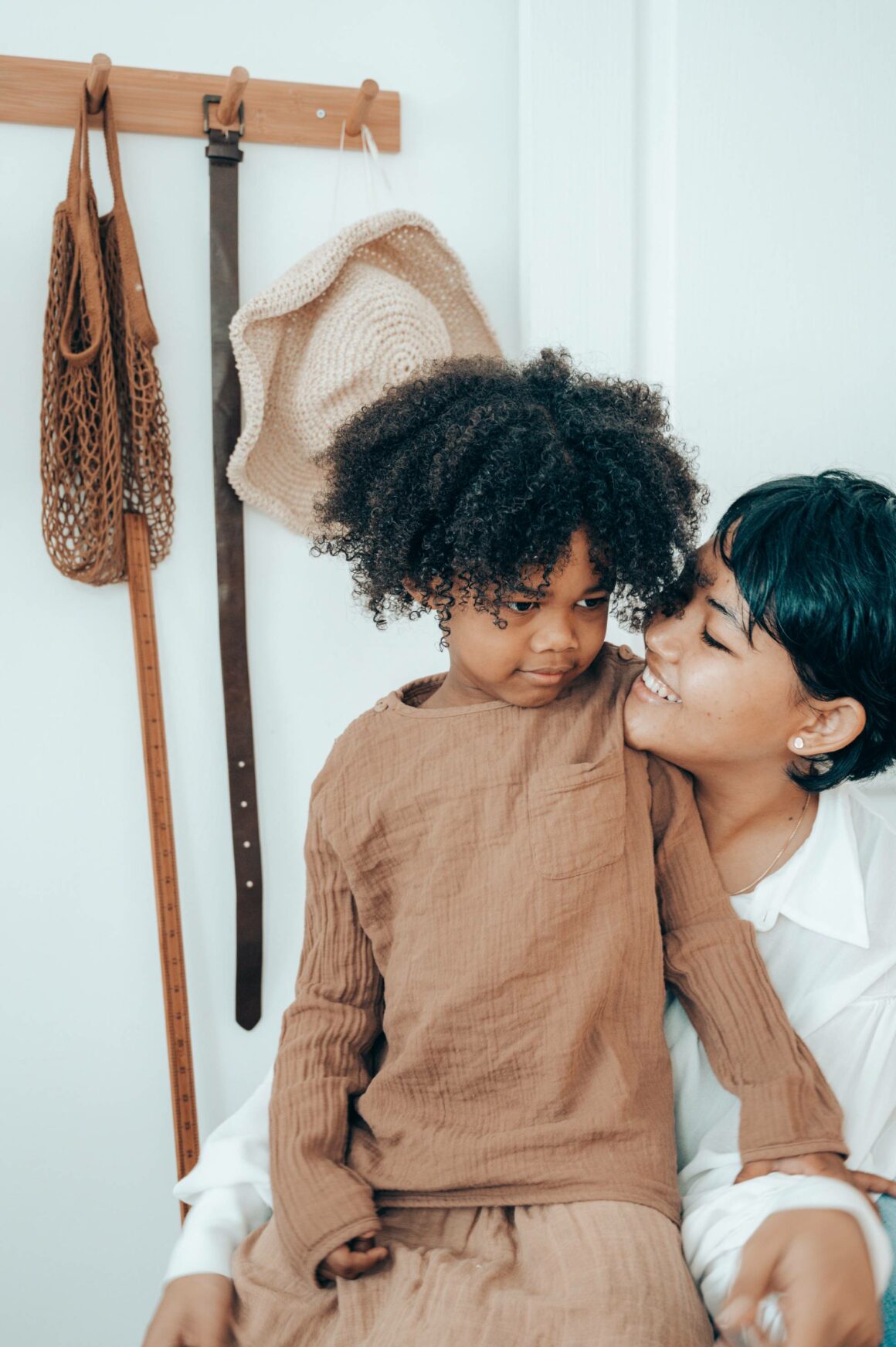 It means adding to your home the simplicity that comes with a no-nonsense environment that's not too cluttered, too messy, or too overwhelming. If your kids wonder why you keep things like that, explain the sensation and mental peace that comes with a clean place and a cluttered place.
A great example of this is when you're at home and feel frustrated, but you feel refreshed when you're out and about. Take your kids to the park, tell them to lie down on the grass, and look up at the sky. Talk to them about the wonders of nature and what it means to simply be. Then discuss how they think they can mimic that feeling at home. Show them that minimalism allows you to imitate that perception.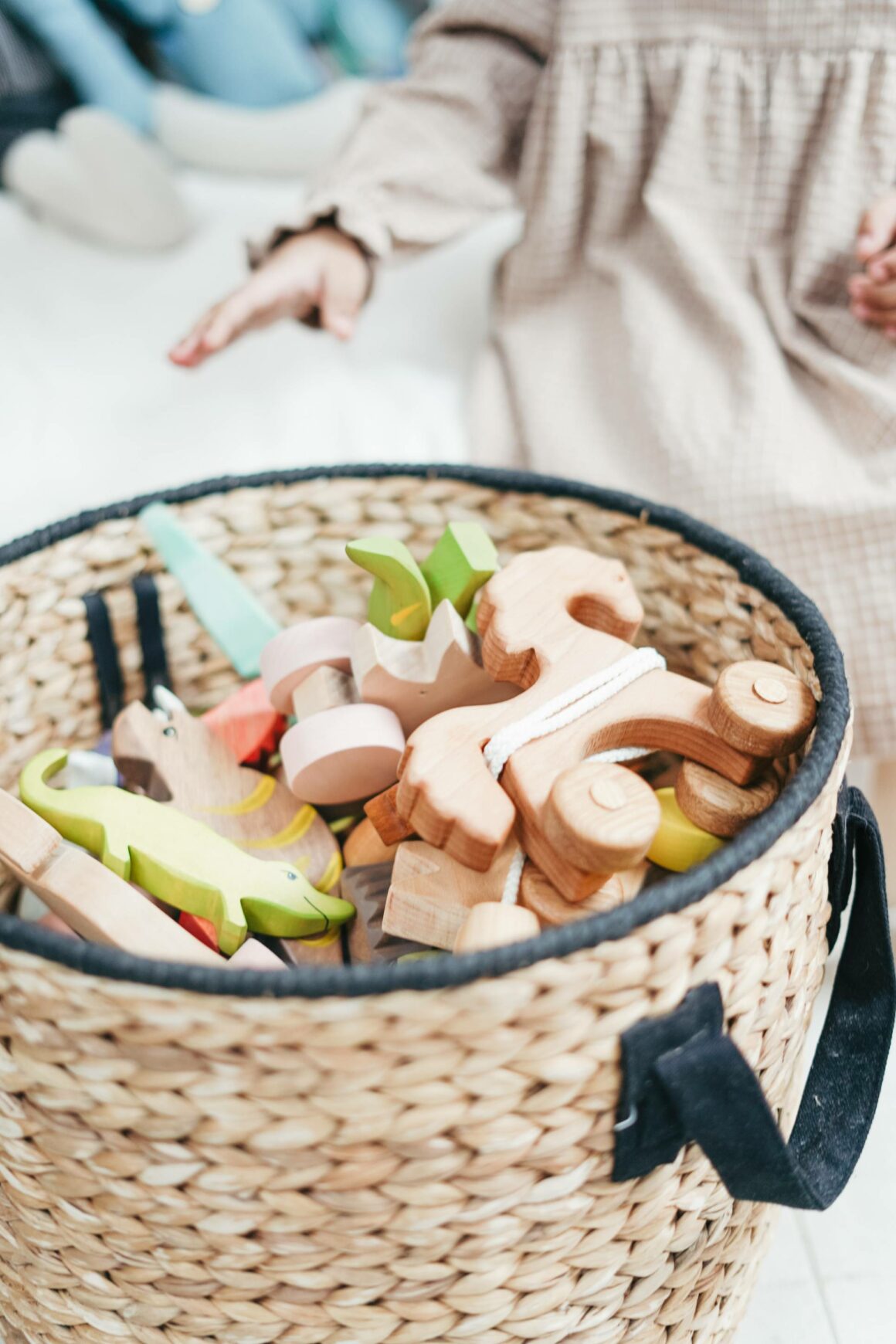 Also, participate in basic living practices such as minimizing your wardrobe, keeping your kitchen clean and clutter-free, keeping your garden or backyard trimmed and beautiful, and your overall environment simple. Your children will sometimes have questions about the things they don't understand. Be open to a conversation and make each a teaching moment.
Don't Give in to Misconceptions.
Many people confuse different interior design styles with minimalism. For example, some mistake Scandinavian and Asian Zen styles for minimalism. They stick to rustic or monochromatic themes. They get rid of as much color as possible and try to satisfy the interior design rules that don't even relate to minimalism.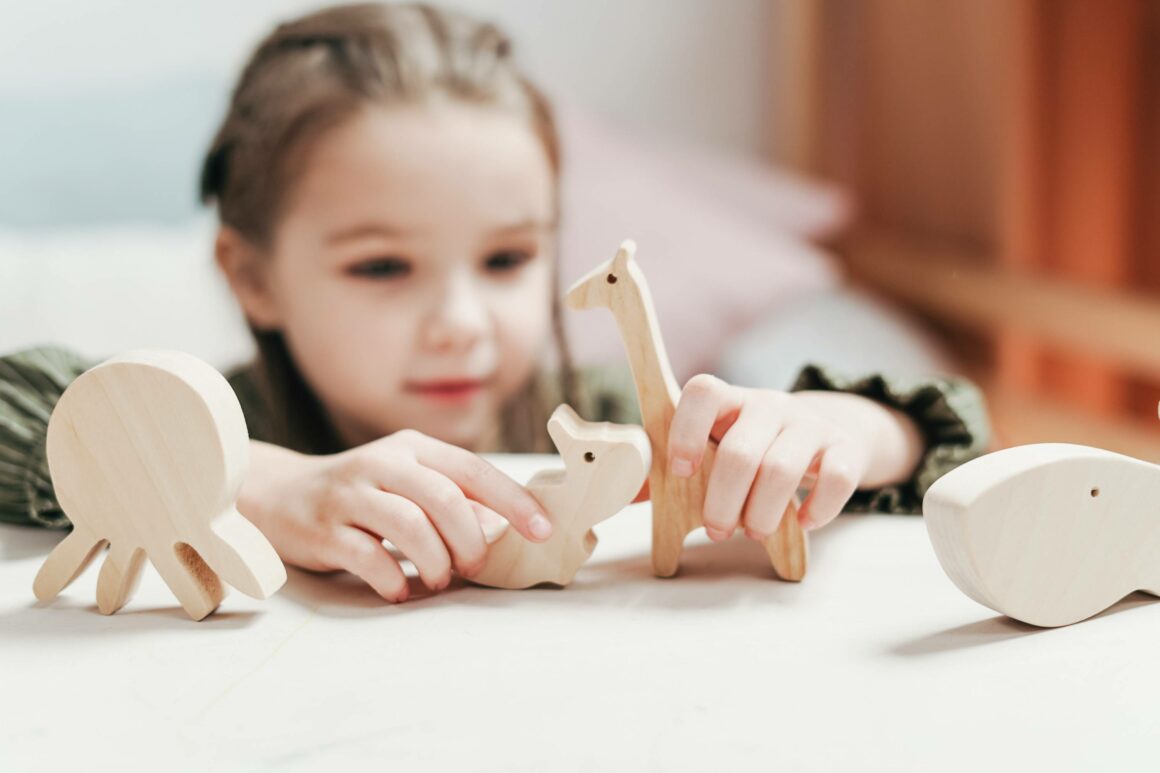 Don't fall for those mistakes. While it does encourage simplicity in color, minimalism will not force you to do anything you don't want to do. So, let your children keep their home and room colorful and playful if they wish to. It may seem out of place, but no home with children is meant to be black and white.
Instead, take the opportunity to use different color themes for different rooms. Choose pastels or blues for the living room, green or yellows for the kitchen, aqua or white for the bathrooms, different colors for the bedrooms—there's so much you can do to make your home a colorful yet minimalist Eden. You only have to be willing to try it.
Stay Faithful to the Minimalist Lifestyle
This is only the beginning.
Following the minimalist mindset, especially with children, can be difficult. But don't give up. Teach your children how useful being a minimalist can be. Your children will be more than glad to follow in your footsteps if it leads to them spending more time with you and simply being happy!