This article contains affiliate links for which I may receive a small commission, at no additional cost to you, should you decide to make a purchase by using them. Learn More
Minimalism design principles feature a simple, clean-cut space. The color scheme is typically muted and monochromatic. And people often shy away from using bright colors in their minimalistic homes. But when used wisely, bright colors can add to the beauty of minimalism without causing any disorder.
This article will help you understand how you can use different colors – muted and vivid to decorate your homes in a minimalist fashion.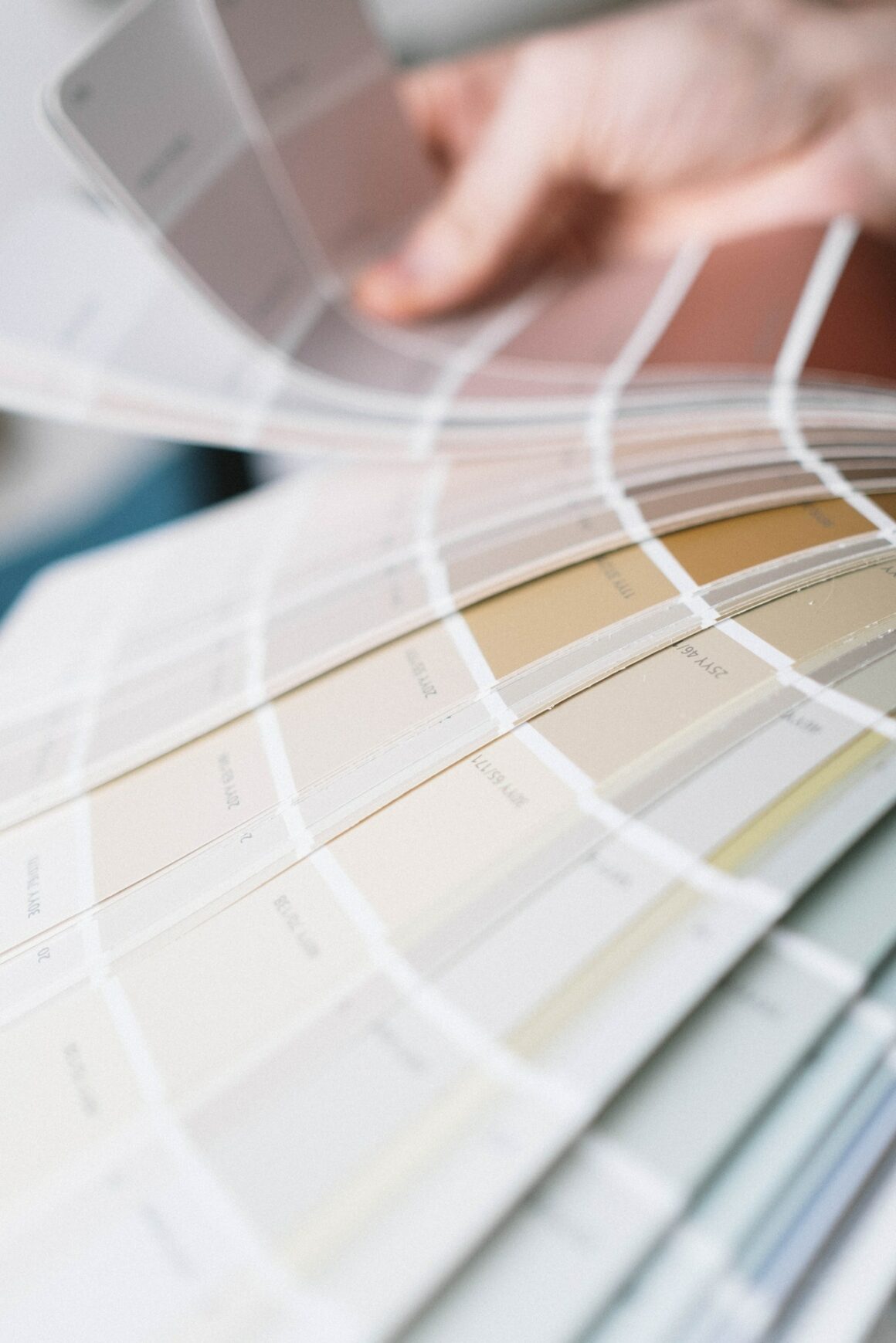 How do you pick the right shades for your minimalist home?
Firstly, you need to have a color scheme or theme in mind. This will help develop a color palette. The basic decor rule of 60 – 30 – 10 should help you build a strong color palette. The rule states that 60% of your room should have a dominant or base color, 30% should be a secondary color or texture, and 10% should be an accent color. In the case of minimalism, the 60% base color should be a classic neutral shade and acts as a platform for the other colors to shine through.
If you are uncertain, fret not, as I have picked twelve minimalist color palettes that I love. Feel free to use any palette and follow the 60 – 30 – 10 rule to create a beautifully decorated, cohesive home.
Sage Dream Colour Palette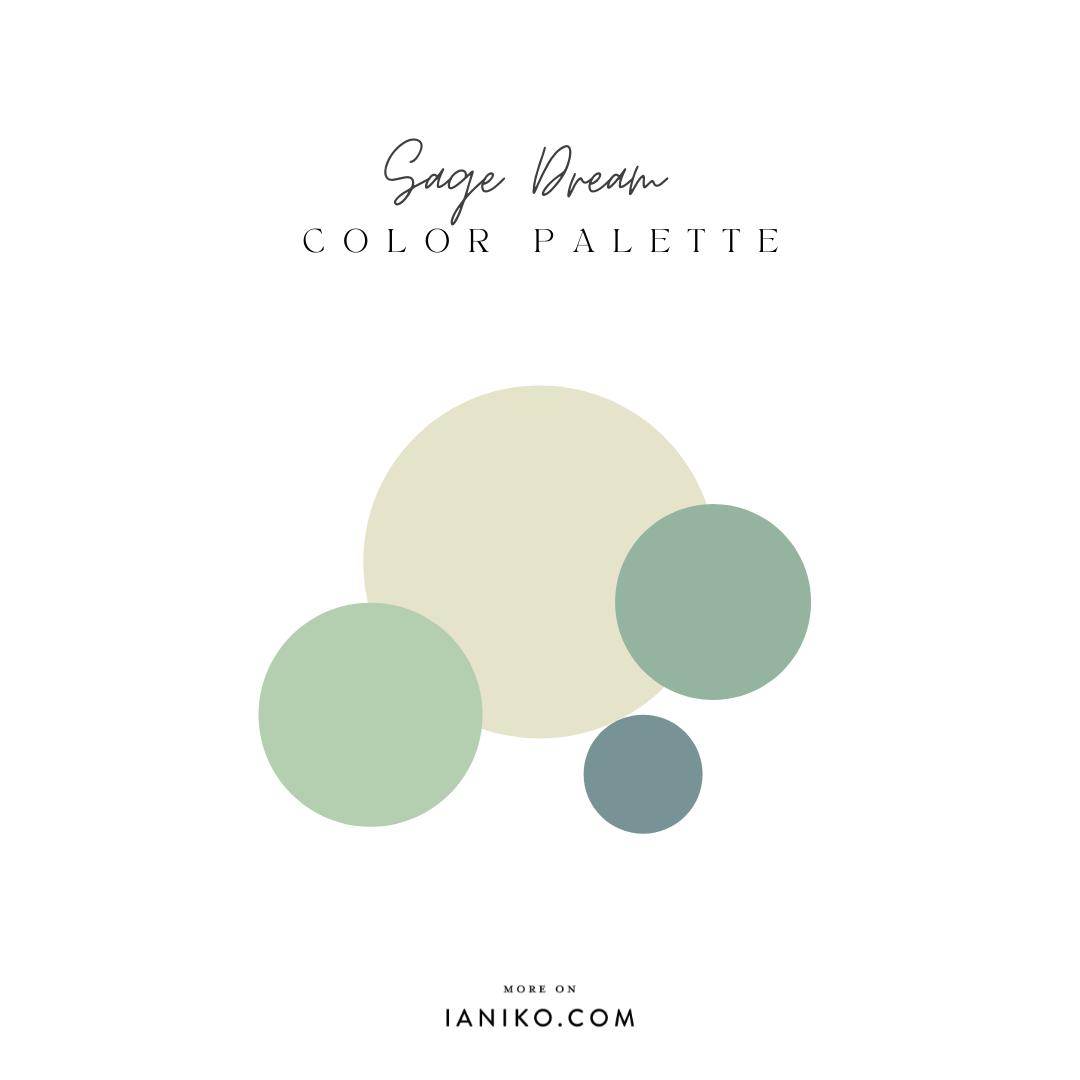 Here is a calming color palette that connects you to nature. If you want to bring in the outdoors – this color palette does a fine job.
Beige acts as the perfect base color against the sage greens. The greyish cyan is a beautiful accent color that does not overpower the sage green shades.
These soothing colors are perfect for a meditation room or a space where you destress. Fill up the space with cozy cushions and warm textured throws. Add a couple of indoor plants for an extra boost of nature. If plants are high maintenance, you could swap them with botanical prints and accessories.
Cup Of Coffee Colour Palette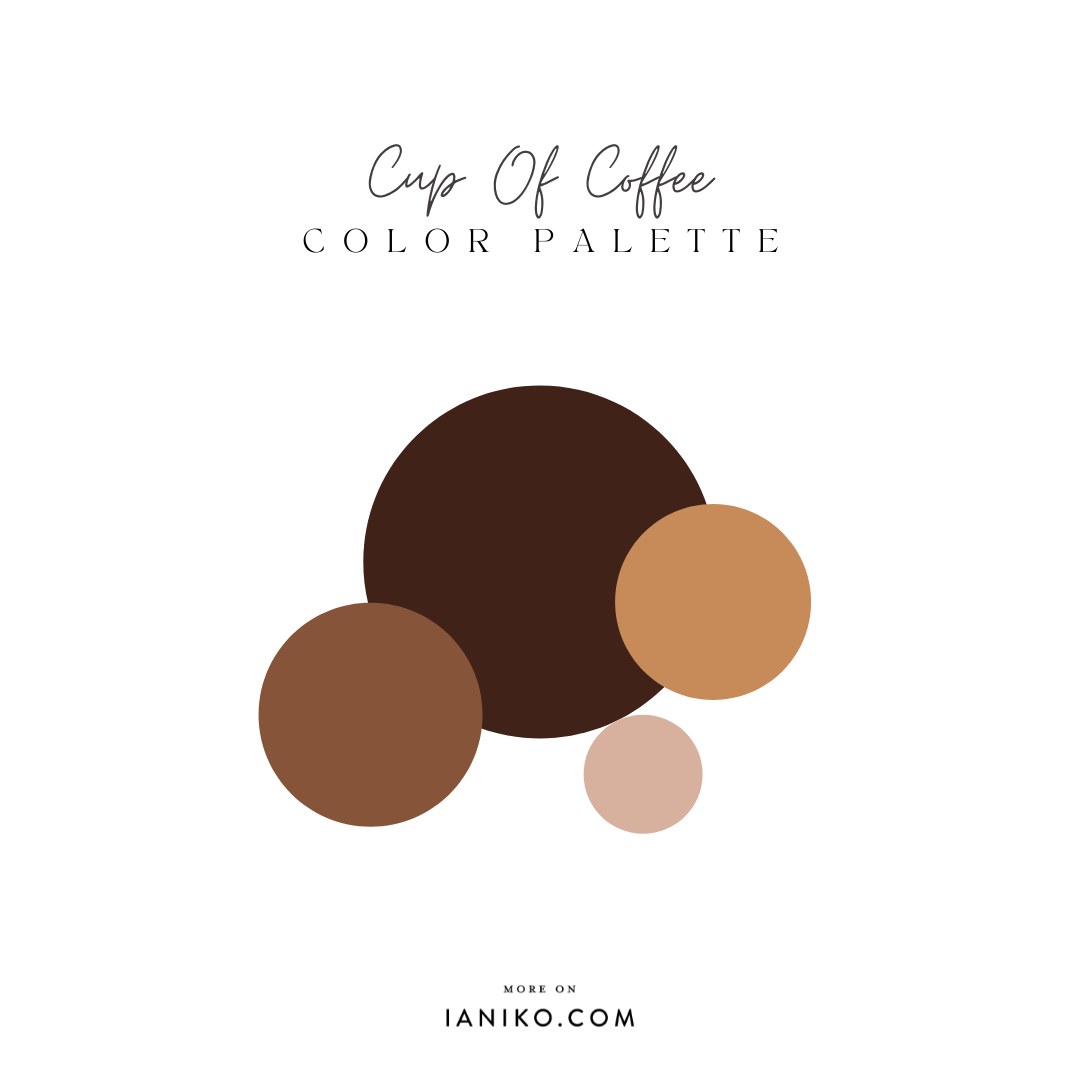 I can literally smell the coffee brewing when I look at this color palette. The deep richness of the browns and the elegance of the peachy champagne color – make this color palette a sophisticated choice.
These shades could never go out of style. And the best part is that they add a lot of warmth and earthiness to your space.
If you are into warm minimalism and want to decorate your living room – this palette is perfect. Style up your space with mid-century furniture, earthy artisanal crafts, and woodsy scented candles.
Twilight Sand Colour Palette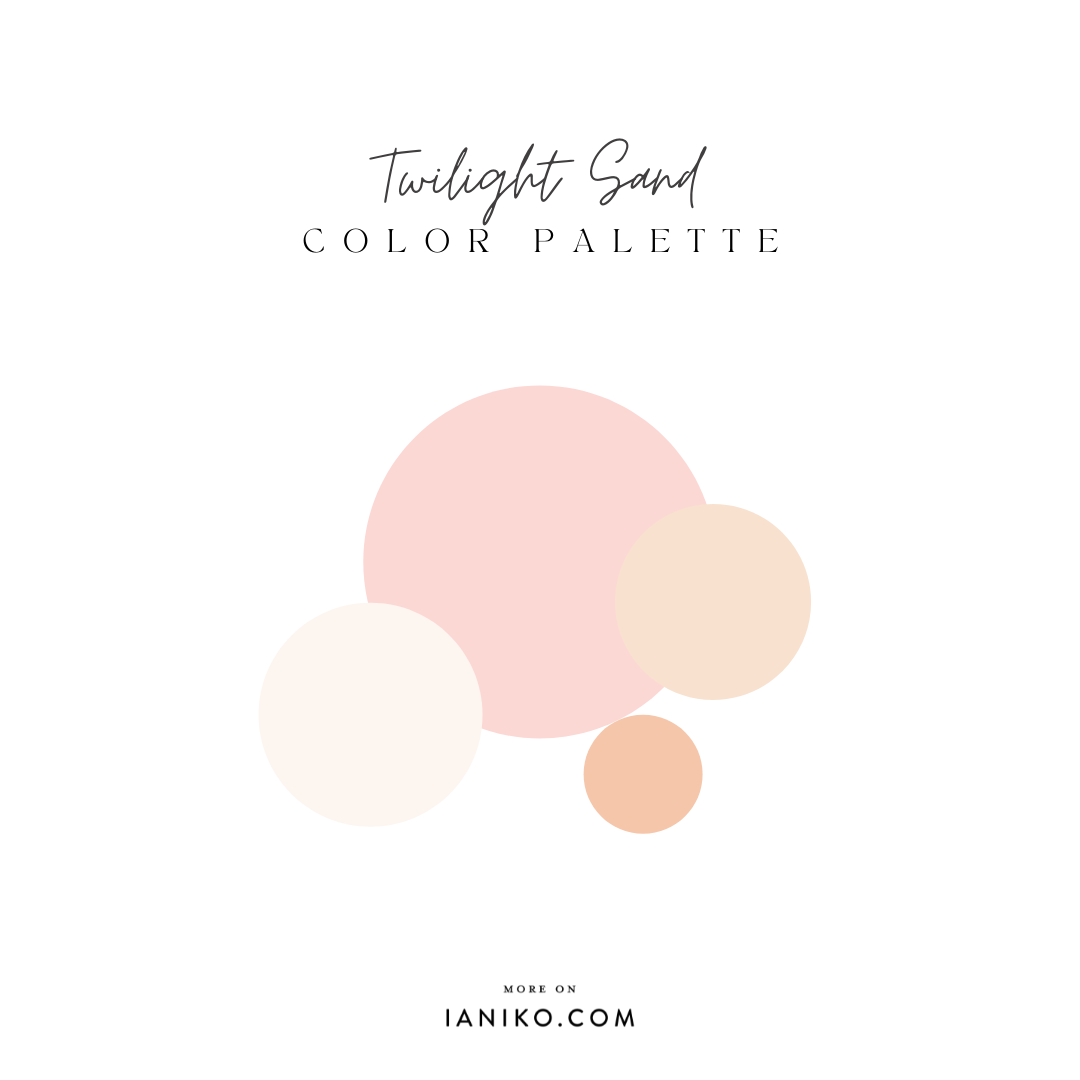 Do you want to use browns, but the previous palette is too bold for you? These softer shades of sand and cappuccino should help. The blush pink is refreshing and subtle when paired with these neutral soft browns. These romantic hues will remind you of a beautiful twilight on the beach.
Ideal for a living room or a bedroom but would look pretty in just about any space. Liven up the room with an accent chair, geometric patterns, and fresh blush roses.
Cotton Candy Colour Palette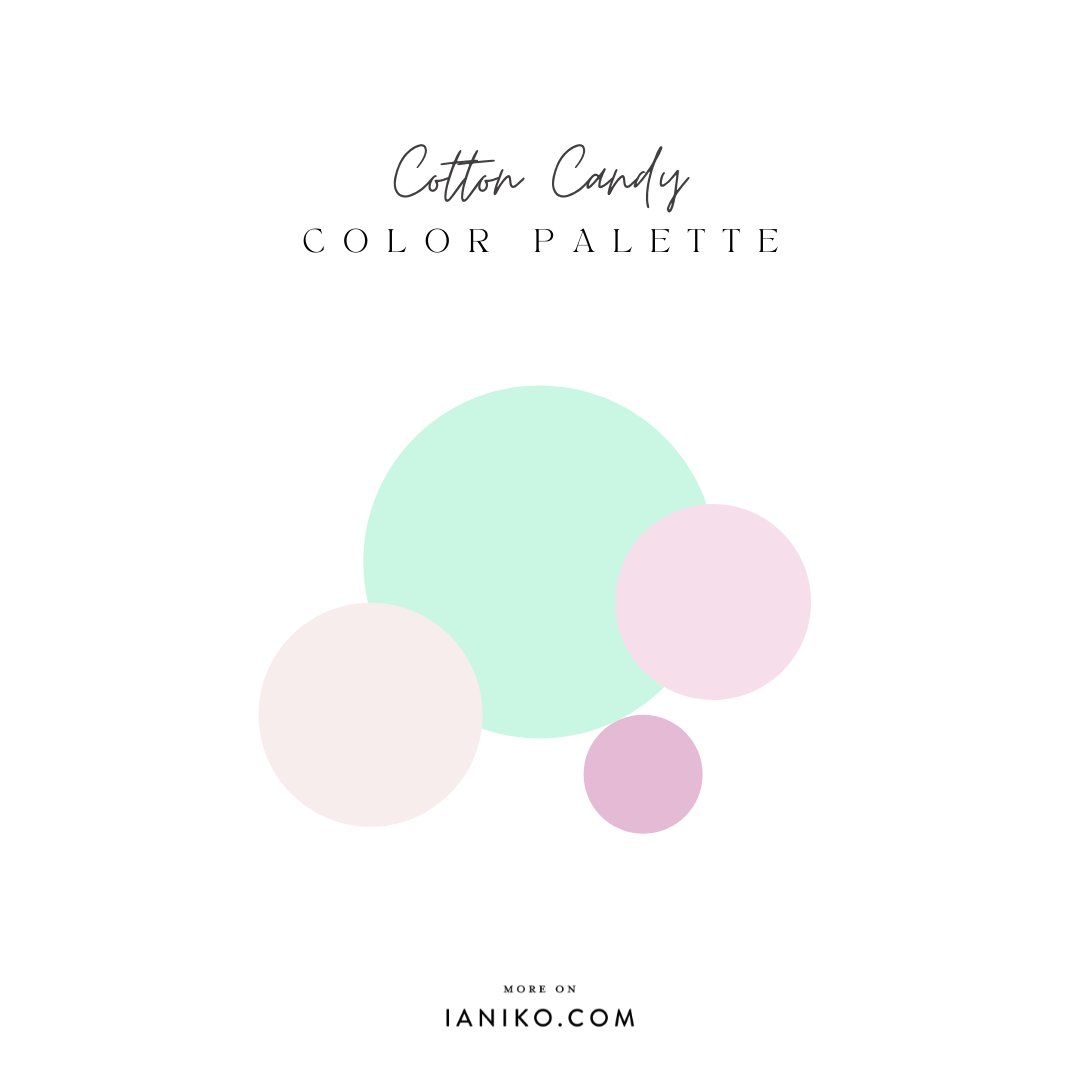 Pastels are a safe bet when creating a minimalist home. But the light mint, baby pink, soft magenta pink, and French lilac hues add a fun element – atypical for pastel hues.
The mint shade breaks the relatively monochromatic pink palette and strikes a balance between the colors. The colors will open up even the tiniest space and brighten it up.
Perfect for a nursery or kids' room. But I wouldn't hesitate to decorate a small breakfast nook with these lively colors. Trust me, these refreshing colors are definitely the first thing you would want to see in the morning.
Monochrome Colour Palette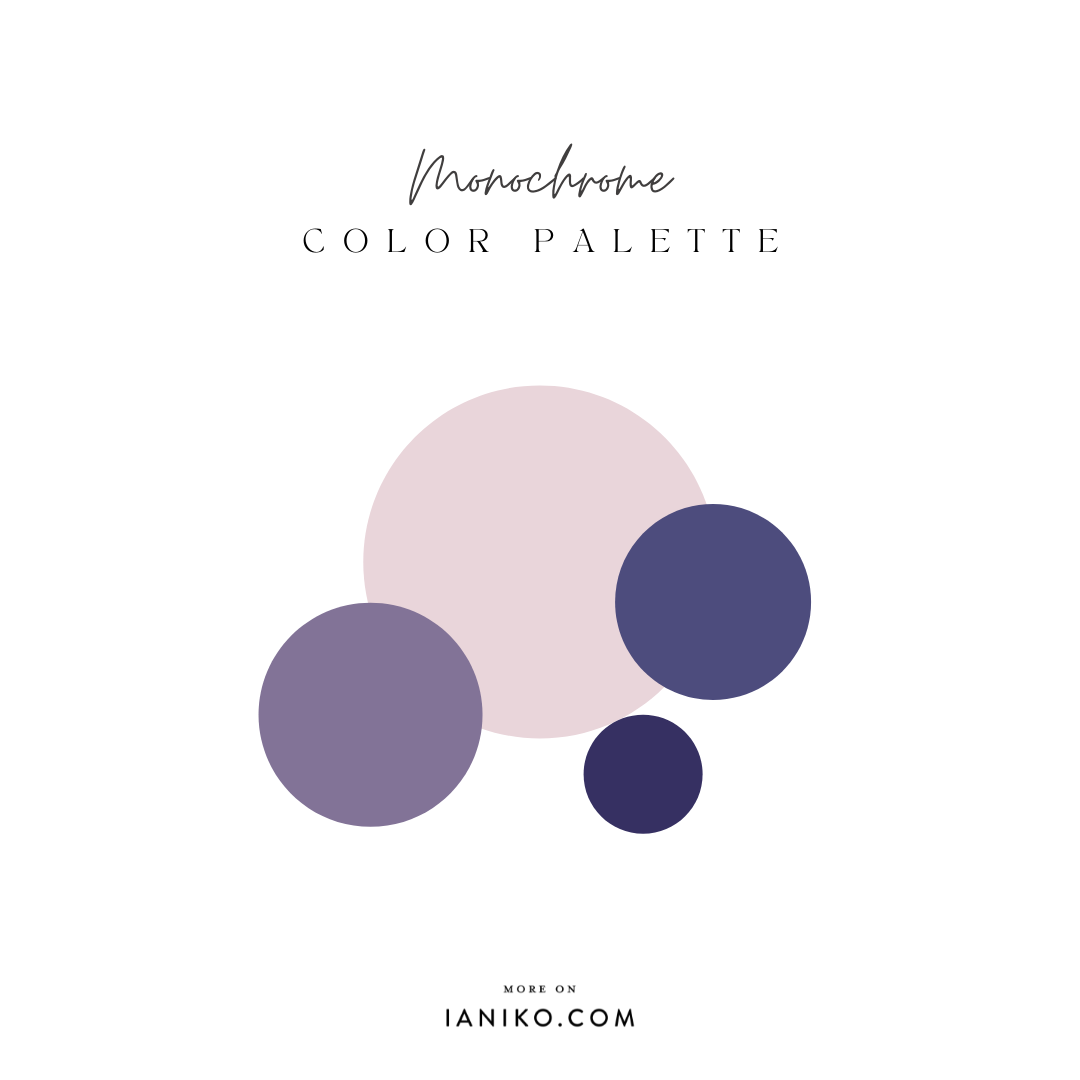 If you do not like experimenting with too many colors, stick to a monochrome palette. Nothing is more minimalist than a monochromatic palette.
When picking a monochrome palette – people opt for neutral colors like white, beige, or black. Shades of blue magenta saturating to an almost pale rose color give a royal vibe. The different shades of the same color add the layers and excitement present in a polychrome palette.
Complementary Colour Palette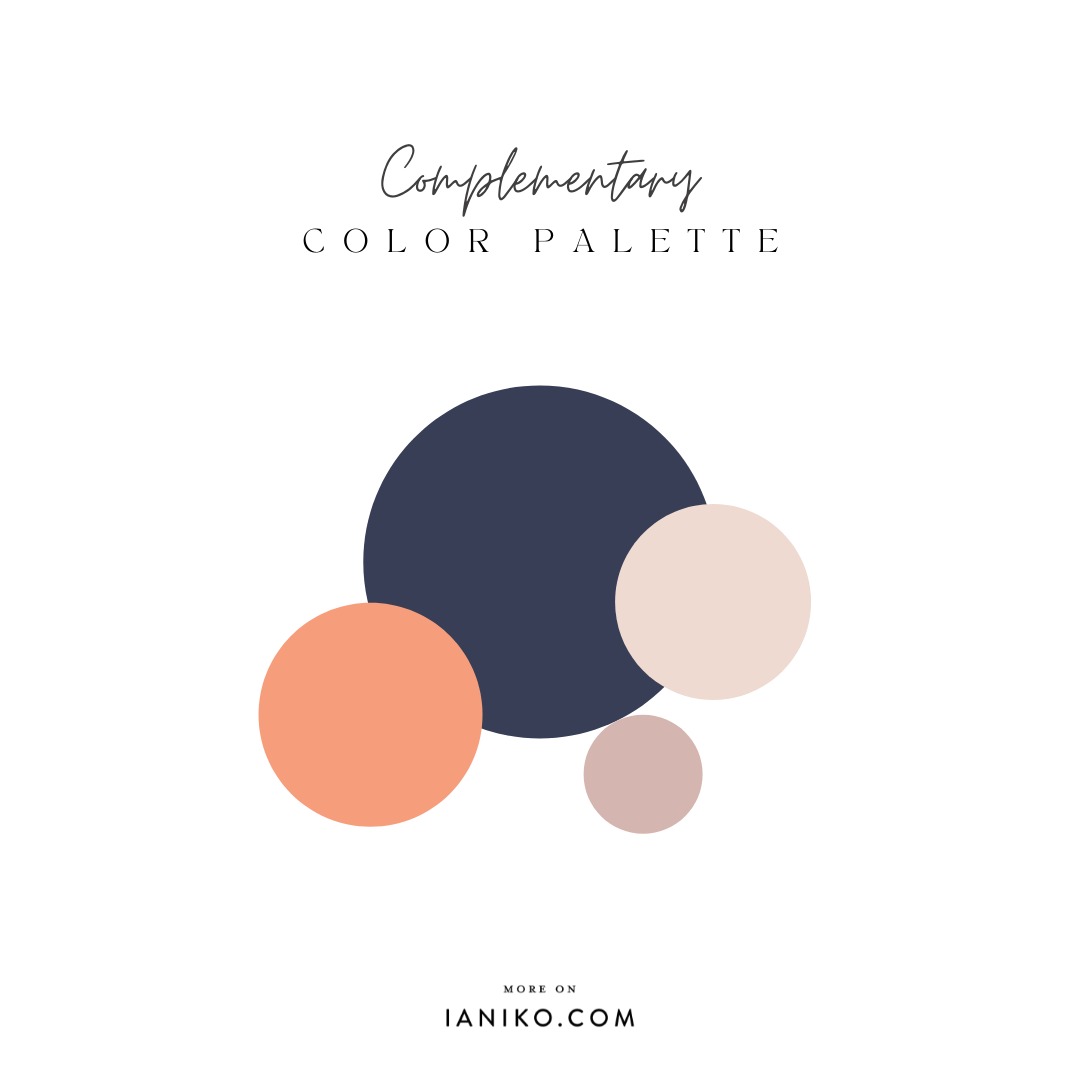 Blue and orange sit on the opposite side of the color wheel – making them a bold choice for a minimalist decor. But this greyish navy blue and orange salmon can brighten up your room without being too loud. The muted shades of oyster pink are a perfect neutral backdrop that bridges the gap between the complementary tones.
The larger furniture pieces can be orange salmon in color with greyish navy blue accessories. Or both the orange and blue could be your pop of colors – not comprising more than 10% in total. This approach will give you a somewhat softer-looking room with a touch of color.
Day At The Beach Colour Palette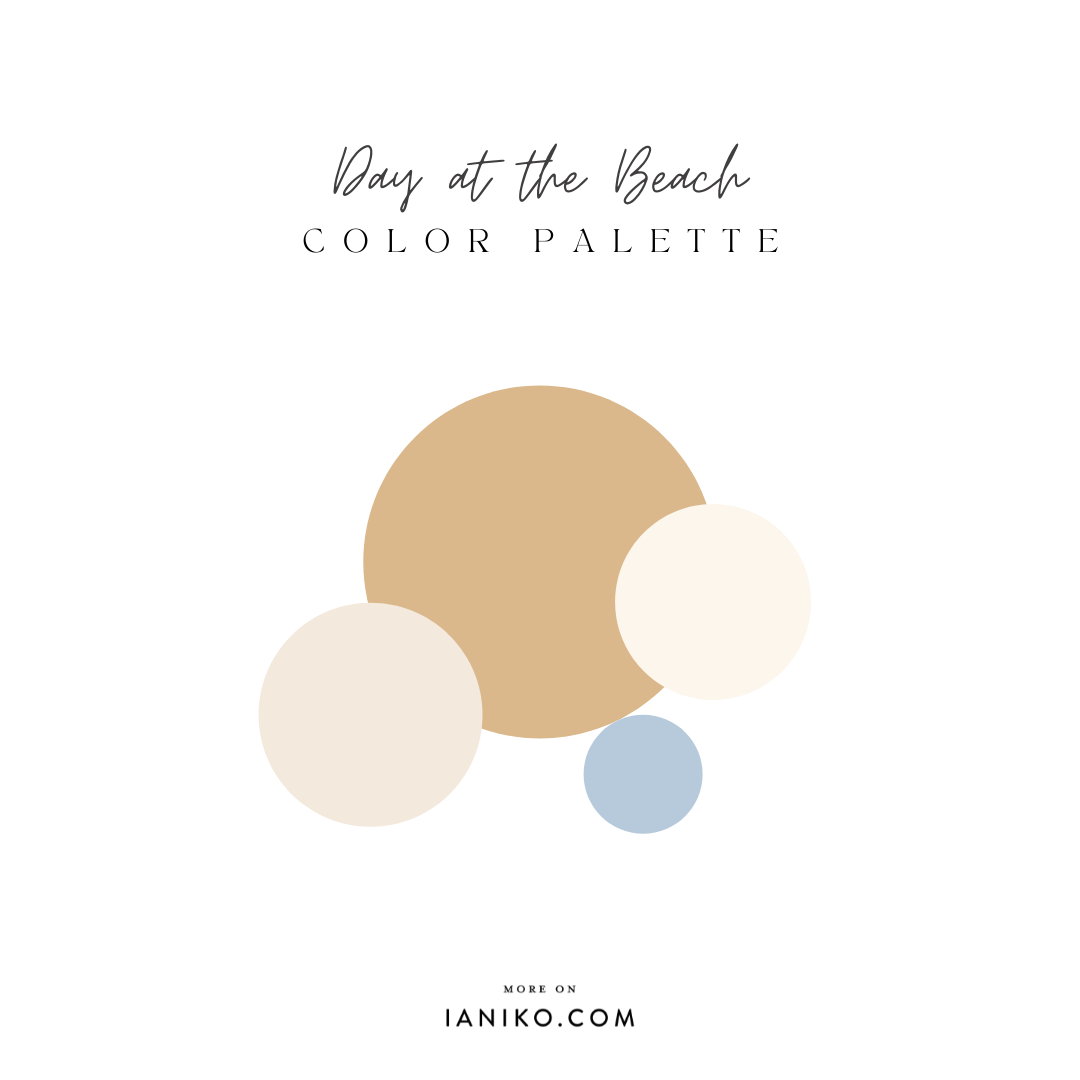 Doesn't this color palette remind you of the sands, waves, and cool breeze blowing through your hair?
If you plan on a coastal theme, this one will do the trick. The cupola yellow, neutral beiges, and grey-blue will provide that relaxed modern coastal theme.
Dress up the space with wicker baskets, rattan lampshades, light woods, and light casual fabrics. Make sure you have lots of flowy sheer curtains to bring in all the natural light. And add a little touch of the airy blue hues to create a breezy, fresh home.
The Retro Colour Palette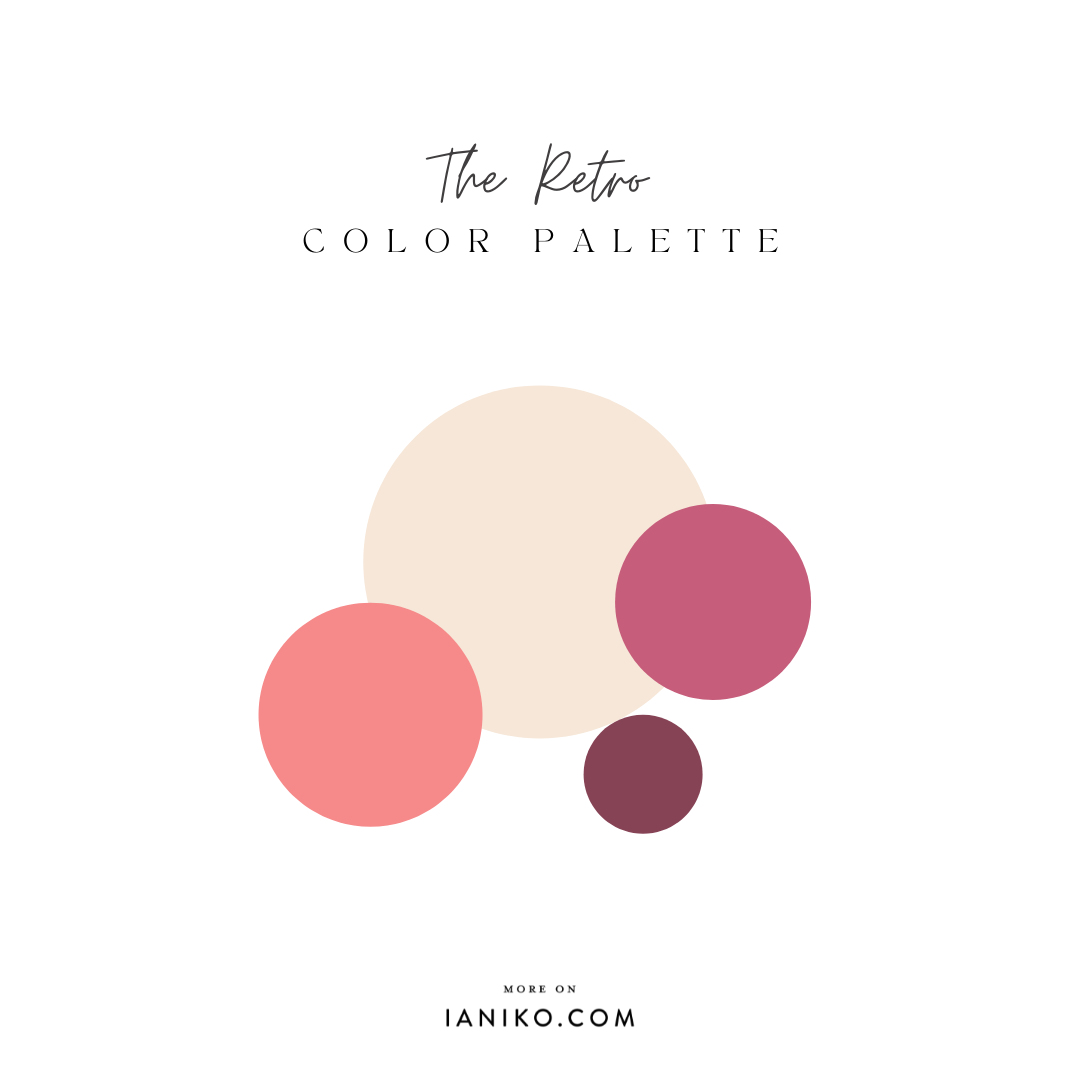 Not shy to try something different – here is a blast from the past color palette. Stylish, peppy, and sure to grab a lot of attention. The plum shades give a sassy vibe, while the beige and salmon balance the overall palette.
Keep the decor simple and have a focal point – this will ensure you don't end up with a dramatic retro theme—the feminine shades of plum and salmon pair well with geometrical Art Deco or simplistic mid-century furniture pieces. Mixing eras is allowed but remember to balance out the colors and textures.
Autumn Lane Colour Palette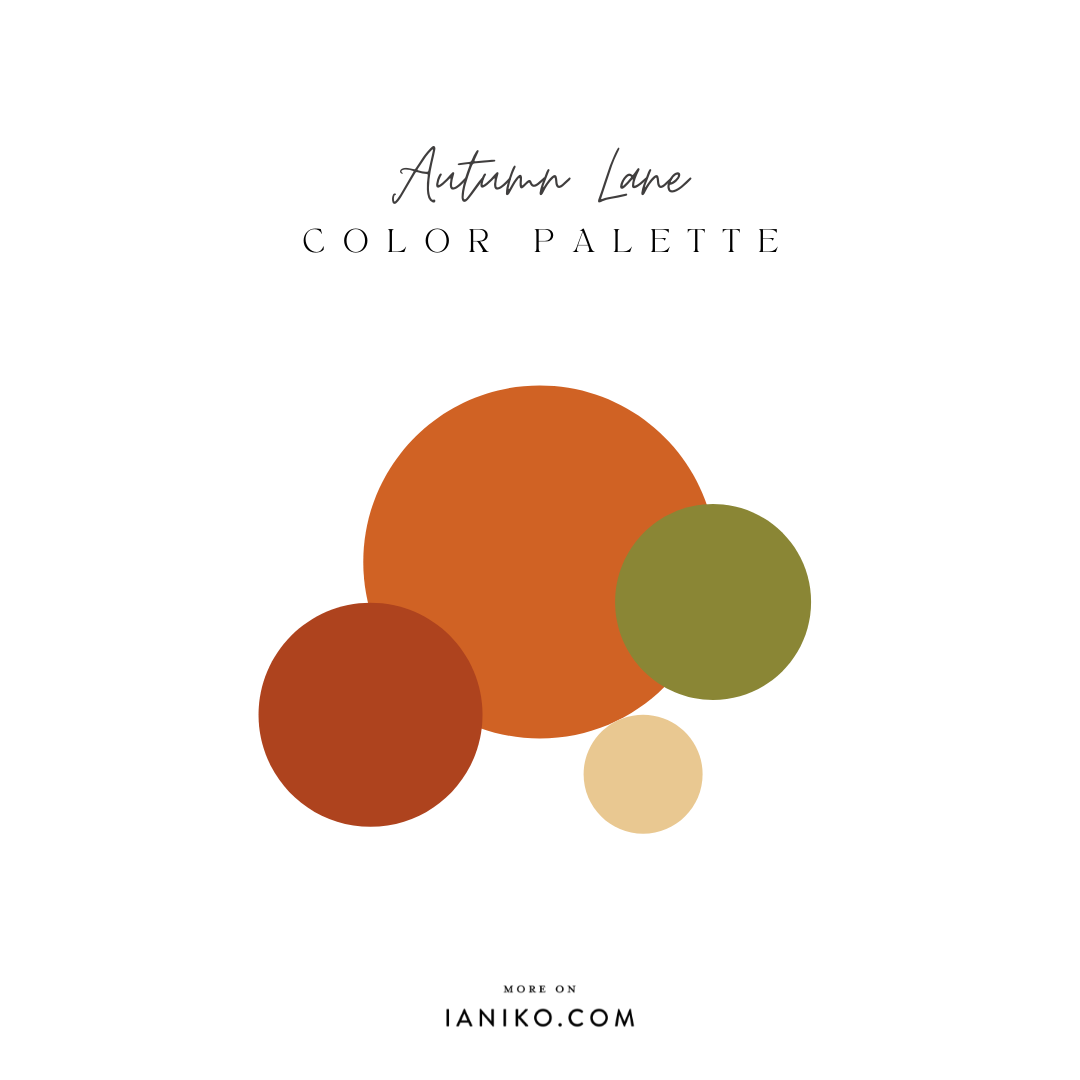 When you walk down the lane on a chilly autumn evening – the leaves falling, the wood-burning, and the smell of pumpkin spice that the cool breeze carries – it brings back happy memories. This color palette does exactly that. The warm colors of cinnamon and wood, the old moss green, and the soft gold beige – are everything that describes autumn.
Create a rich, earthy, and warm space with these vibrant colors. Spread the warmth of the colors with your guests by using them in your living room or other areas where you entertain. Experiment with natural wood furniture and natural textiles.
Classic Neutral Colour Palette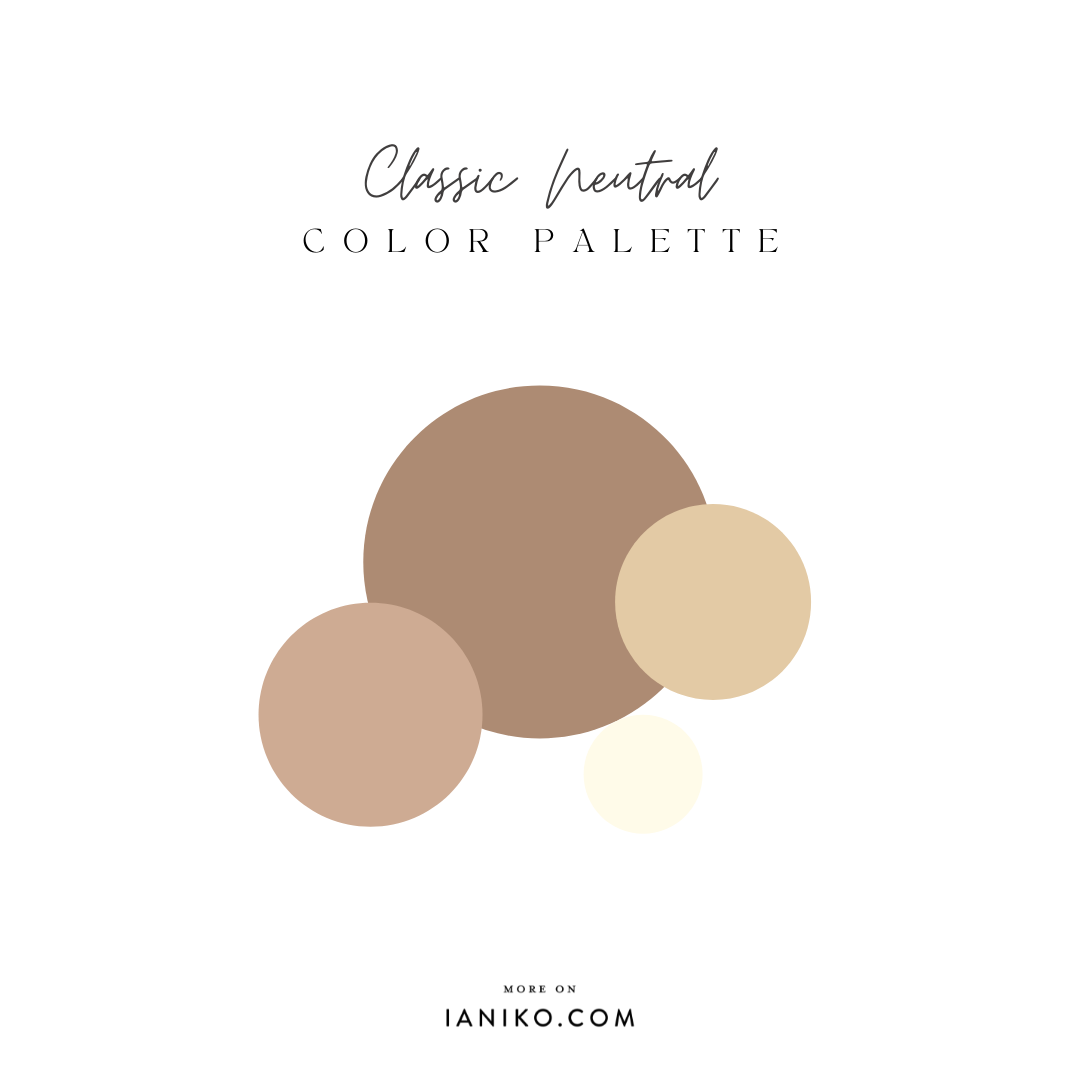 When you browse online for minimalist homes, you will see several houses with a similar color palette. The browns, beige, and cream work in any setting and create a less is more environment.
It's a safe palette that pairs well with reused and repurposed existing decor pieces. Layer the space with different shades of natural wood decor – to cut the monotony.
If you plan on investing in newer items, look for decor items that never go out of style.
Allow a lot of natural sunlight to bounce around the room. This will enhance the warmth of the neutrals and make your space look clean and crisp.
The Chic Colour Palette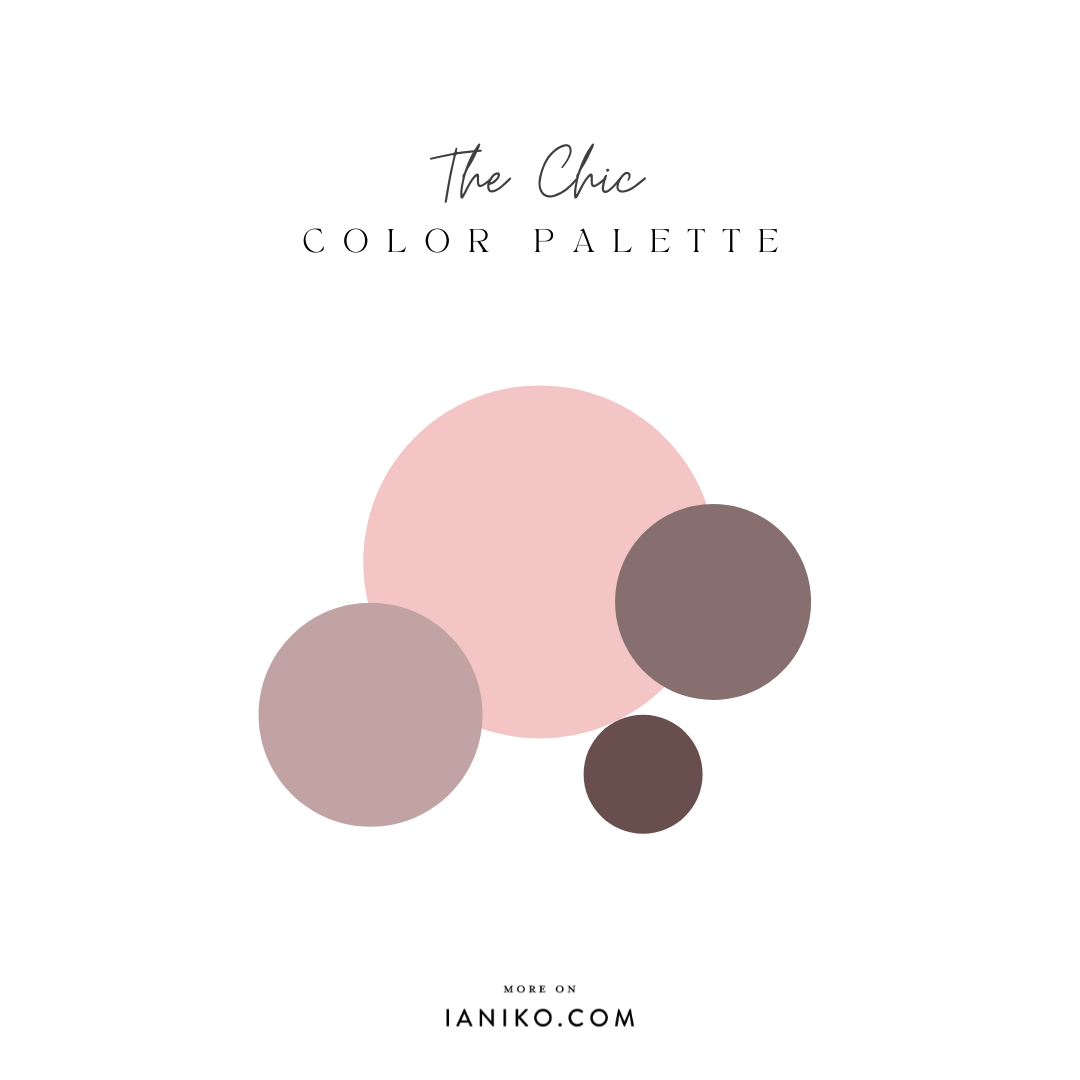 The pink and brown hues in this palette have the potential to create a dreamy and chic space. Be it bedrooms or bathrooms or kitchen or dining – this palette is versatile and could uplift any area.
Mid-century furniture compliments this color scheme. Be bold and use the baby pink hue for your main furniture pieces – like a pink sofa – which will be the center of attraction in your living space. You could even paint one of your walls pink and build around that space to keep it exciting.
Experiment with the theme: this versatile palette could fit right into a boho theme as it could in a retro theme.
Boho Spirit Colour Palette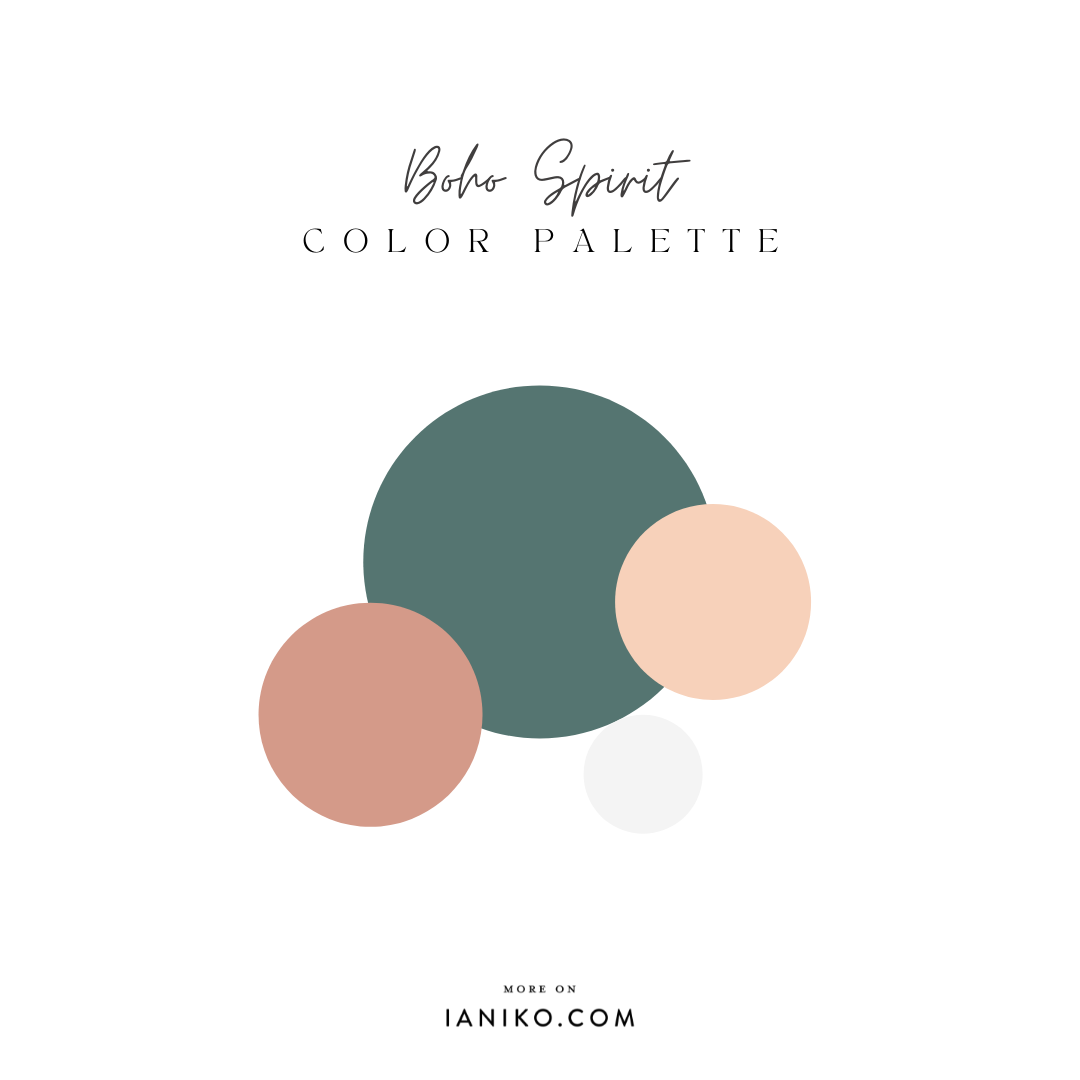 Carefree and spirited – this palette contains an unusual mix of colors for those seeking an unconventional style. This palette has cool-toned sage green, salmon rose, apricot, and soft silver grey. Although these colors are funky, when done in a minimalist nature will provide a toned-down look.
Style your space with handwoven fringed rugs, art collectibles or travel souvenirs, metallic silver accents, rattan, and wicker items. Bear in mind adding too many boho elements can take away the minimalism. Pick and choose a few elements mentioned above to achieve a casual yet clean design.
Lastly, some thoughts…
Before choosing a color palette, I highly recommend you decide on your dominant furniture pieces. If you have existing furniture pieces – you could base your color scheme on that.
Use the above color palettes as a guide to motivate you to think outside the box. And if you're still confused, it is never a bad idea to consult a professional. In the end, remember choosing a color palette for your home is personal and should resonate with your personality and taste more than anything.